Art Jewelry Forum is pleased to share the news that members of our community find noteworthy. Is something missing? The success of this compilation of compelling events, exhibitions, and items of interest to the jewelry community depends on YOUR participation. If you're a member of AJF, you can add news and ideas to the monthly report by going here. If you aren't a member, but would like to become one, join AJF by making a donation.
AJF LIVE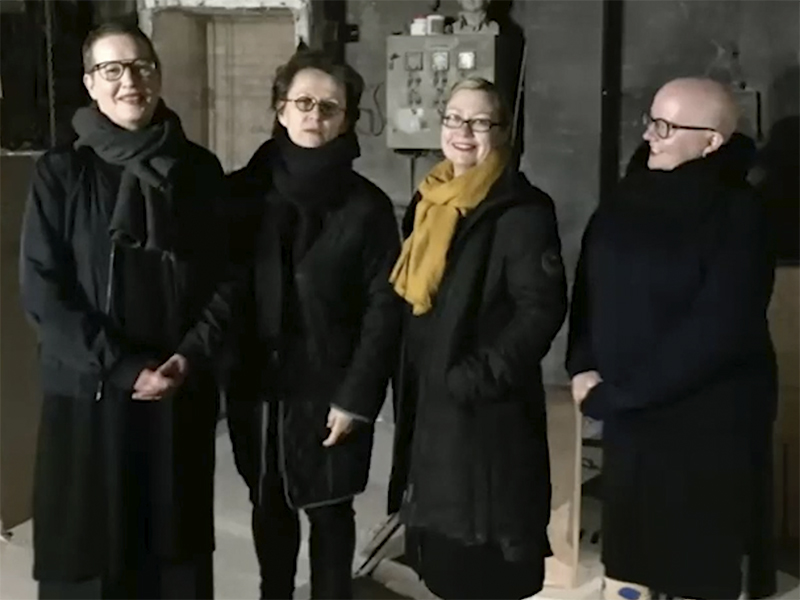 Because we record all of our AJF Live events and post them on our website, you can watch (or rewatch) them any time you like. Here's a list of some of the most recent ones, with links to the videos:
AJF Live with Heejoo Kim
AJF Live with Hibernate
AJF Live with Taisha Carrington
AJF Live with Helen Britton
AJF Live with Melanie Bilenker
ANNOUNCEMENTS
AWARD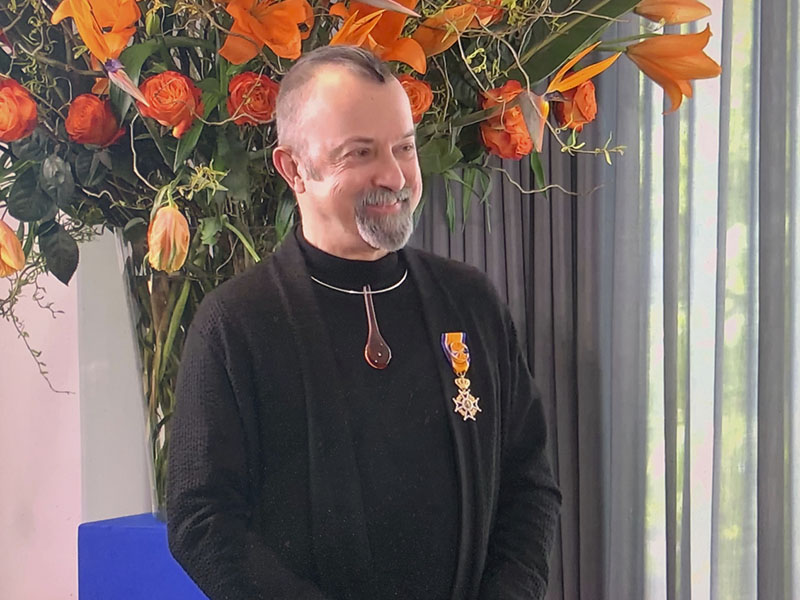 On April 26, 2021, Paul Derrez (who opened the renowned Gallery Ra) was awarded a high royal decoration in the Order of Oranje-Nassau by the mayor of Amsterdam, Femke Halsema, on behalf of His Royal Highness King Willem-Alexander. Congratulations, Paul!!!
AWARD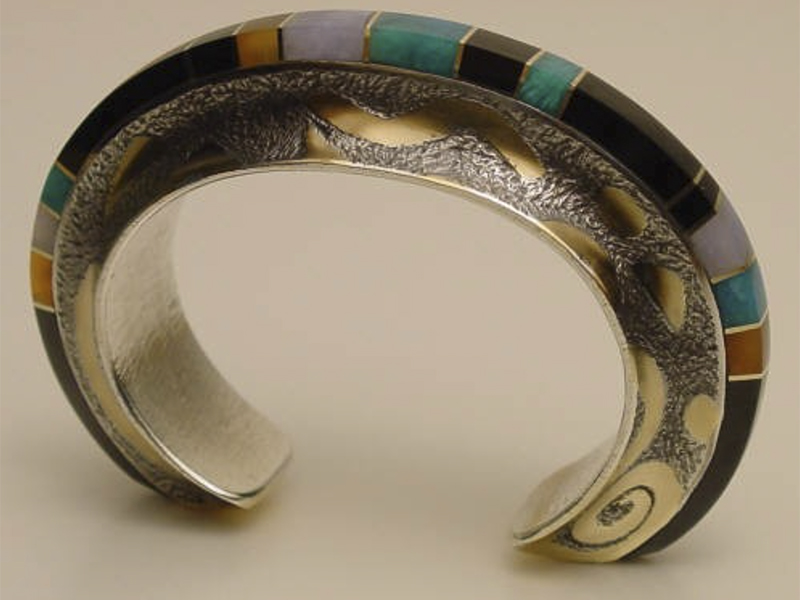 The School for Advanced Research, in Santa Fe, NM, US, has announced the 16 inaugural awardees for a fellowship for Native American artists. Developed to inspire new work and to assist with knowledge transmission specifically within the context of the pandemic, the program will distribute $50,000 to enable the artists to launch or complete a variety of proposed projects. Among them, Duane Maktima (Laguna Pueblo/Hopi) will research Southwest mosaic shell and beadwork jewelry and create three to five works based on this research.
EVENTS
DOCUMENTARY FILM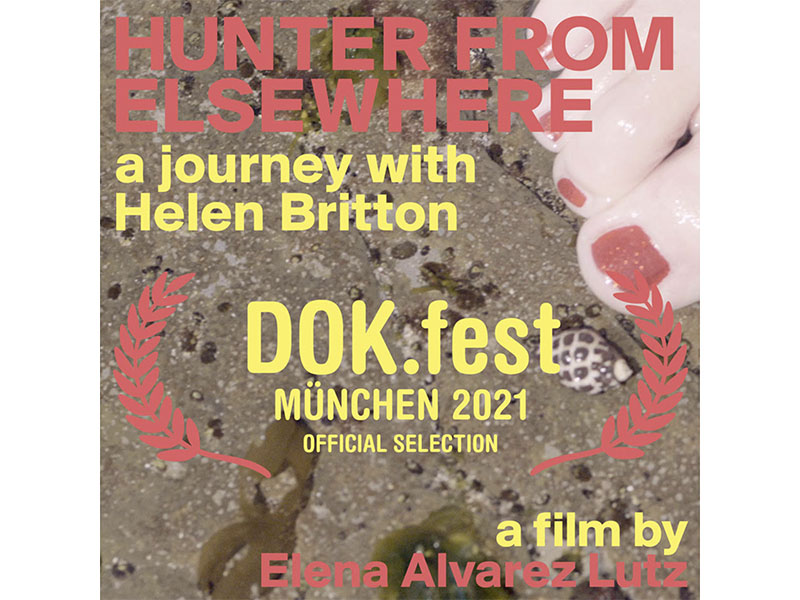 Hunter from Elsewhere, the documentary film about Helen Britton, has premiered at DOK.fest Munich, which is on through May 23, 2021. Residents of Germany can stream the film, but access is geoblocked in other countries. (Darn it, I live in the US and don't know how to use a VPN!) To get your ticket, go here, then search for "hunter" to get to the film's page. Once there, click on the image. A pop-up screen will open. You'll see an orange oval that says "ticket €6." Click on it, pay, and stream away.
ARTIST'S TALK

Mad About Jewelry: A Conversation with Wilfredo Rosado, May 6, at 5 pm ET. On Zoom; register here. MAD About Jewelry curator Bryna Pomp talks with jeweler Wilfredo Rosado. Rosado will discuss his early career, working with Warhol and Giorgio Armani, and the evolution of his jewelry brand, including his most recent creation, for Kamala Harris to wear to the 2021 US presidential inauguration. A collection of work will be for sale. Free, and open to all. Other events from the Museum of Arts and Design include In the MAD Loupe with Robin Kranitzky and Kim Overstreet, on May 12.
BIENNIAL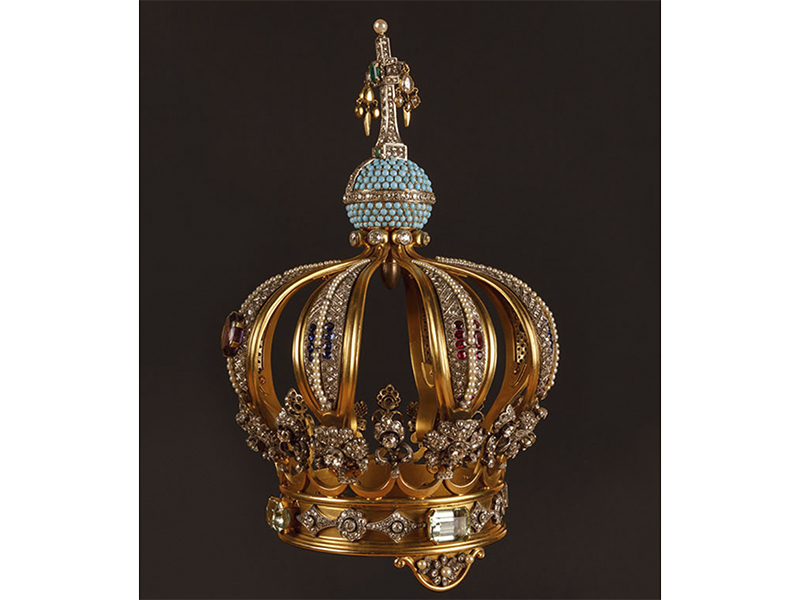 The 1st International Biennial of Contemporary Jewellery in Lisbon takes place September 16–November 20, 2021, with some events starting as early as July. This edition, titled Cold Sweat, invites reflection on the body, fear, and protection, in a program that includes exhibitions, talks, meetings, and master classes. The pandemic has forced us to rethink our modus operandi, and the fear and uncertainty it has caused led to the choice of a remarkable aspect in the history of jewelry—physical and spiritual protection—as the Biennial's theme, and what it means in the 21st century as a subject to discuss.
FESTIVAL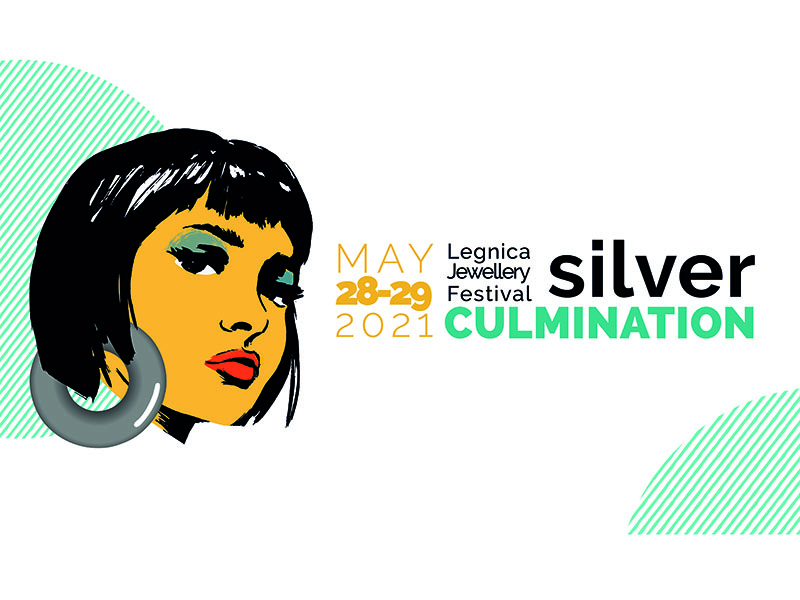 The Legnica Jewellery Festival SILVER 2021, in Legnica, Poland, runs throughout May, culminating on May 28–29, 2021. Exhibitions now open. The event is in hybrid form this year. The SILVER Festival is available online via video-guided tours with curators, photo sessions, and exhibition catalogs available for download: visit the website. Facebook. Instagram. On May 29, a streamed ceremony will announce the winners of the 29th International Jewellery Competition. AJF has published two reviews of this festival in the past: read Stephen Bottomley's write-up of the 2016 festival and Norman Cherry's write-up of the 2010 festival.
JEWELRY WEEK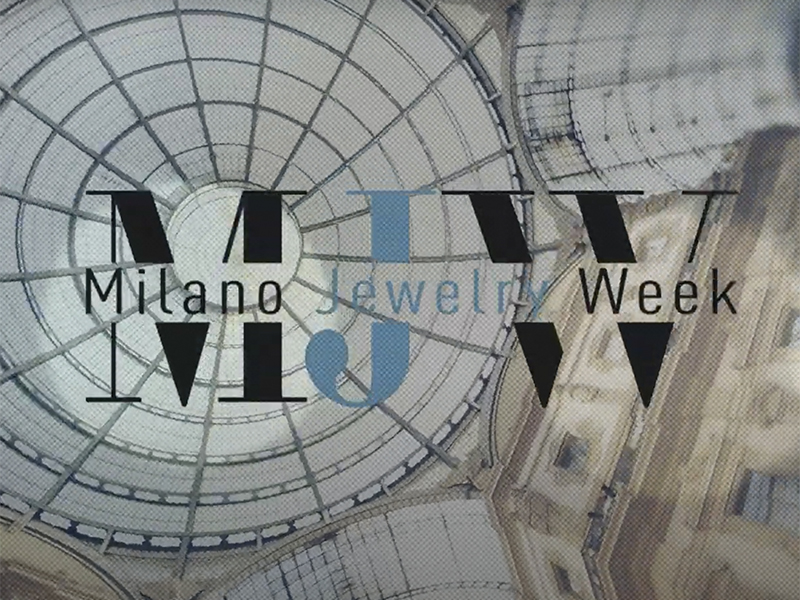 Milano Jewelry Week takes place in Milan, Italy, June 3–6, 2021. Through different types of events, Milano Jewelry Week will create moments of exchange that give a fascinating and accessible image of the jewel, even to non-experts. It is the epicenter of a qualified "jewelry network" in pure Milanese style: real, glamorous, fast, pleasant, efficient, and effective, bringing the product closer to those who buy it through those who produce it. The event will occur at exclusive and evocative locations in the city: historic buildings, high-end jewelry ateliers, goldsmith's workshops, academies, art galleries, fashion boutiques, and design showrooms.
SHOPPING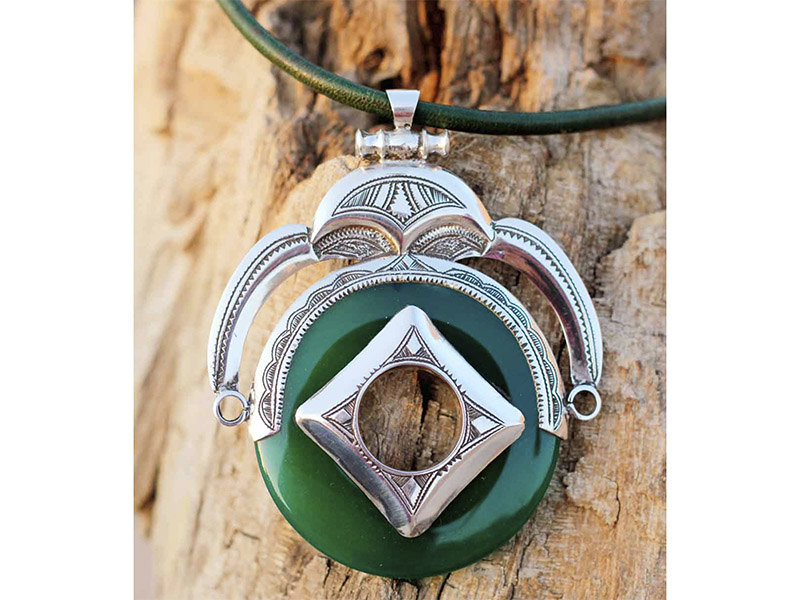 The International Folk Art Market will take place July 7–July 18, 2021, in Santa Fe, NM, US. See the list of jewelers who make work in metal here, and those who make beaded jewelry here.
CONFERENCE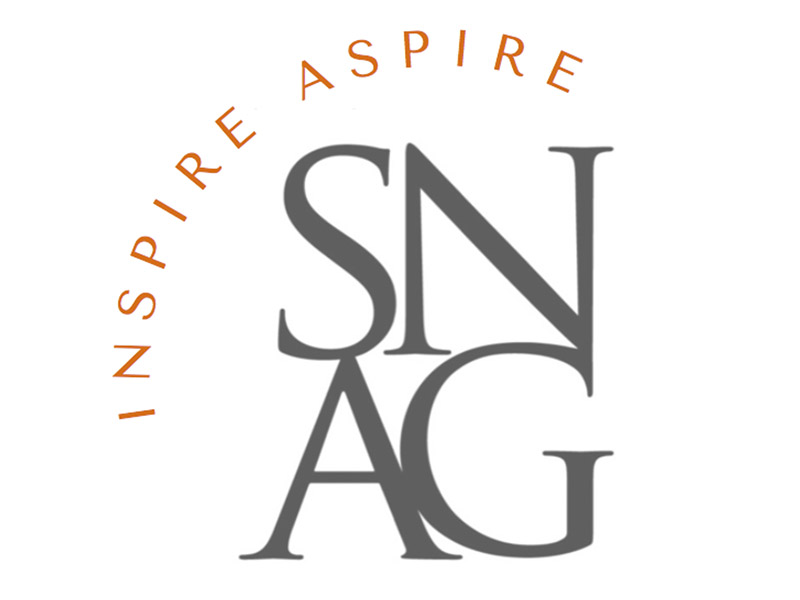 The 2021 SNAG Conference will take place virtually June 24–27, 2021. Tickets are currently on sale. The theme is Inspire Aspire: A Virtual Convening. Programming includes: Three days of speakers and panel discussions. Exhibition in Motion. Virtual exhibition crawl and virtual tours of in-person shows. Student exhibition slideshow. Lifetime Achievement Award ceremony honoring Eleanor Moty. Virtual vendor and educational institution booths. Education dialogue.
EXHIBITIONS
MUSEUM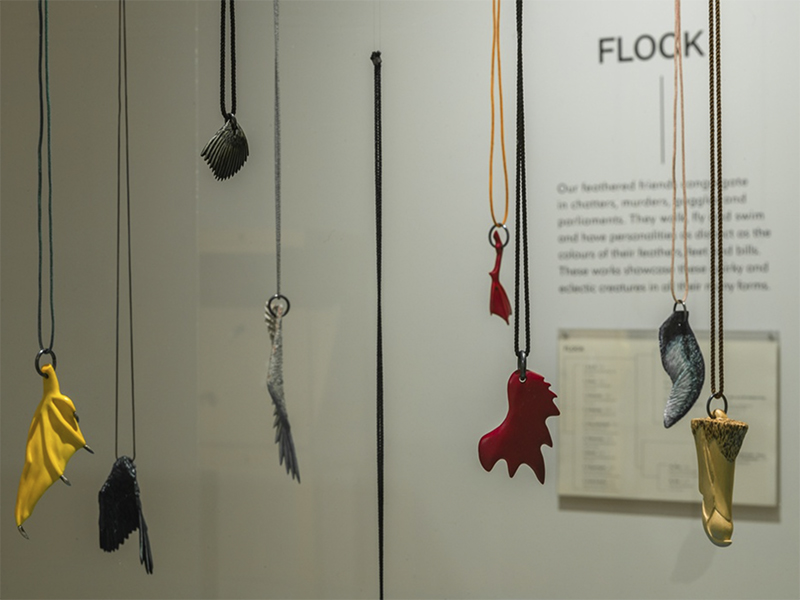 The first major survey of Jane Dodd's expanding family of works, Wild Domain delves into her examination of humankind's impact on the natural world. This exhibition covers over 30 years of Dodd's jewelry practice and includes pieces from many of her most well known and loved exhibitions and bodies of work. Featuring over 100 pieces from museum and private collections, this whirlwind tour of Dodd's critical, humorous, and touching journey helps us recognize our intrinsic relationship to nature and the planet we all share. At the Dowse Art Museum, in Lower Hutt, New Zealand, through June 27, 2021.
MUSEUM—CLOSING SOON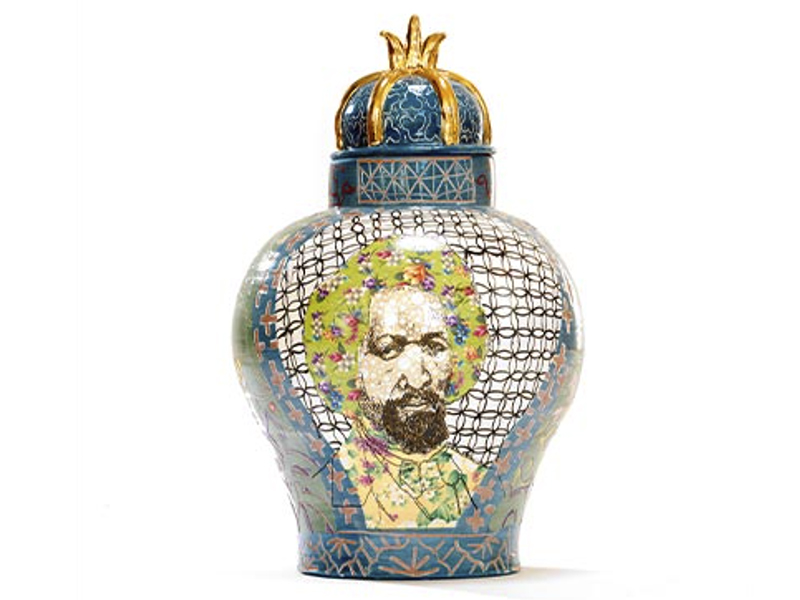 Crafting America, at Crystal Bridges Museum of American Art, in Bentonville, AR, US, through May 31, 2021. With jewelry, furniture, and more, this exhibition celebrates the skill and individuality of craft within the broad context of American art. 100+ works present a diverse and inclusive story of American craft from the 1940s to today. Craft has long been a realm accessible to the broadest range of individuals, providing an opportunity to explore personal creativity, innovation, and technical skill. This exhibition foregrounds the vital contributions of Indigenous artists and the skills and points of view brought by immigrants.
MUSEUM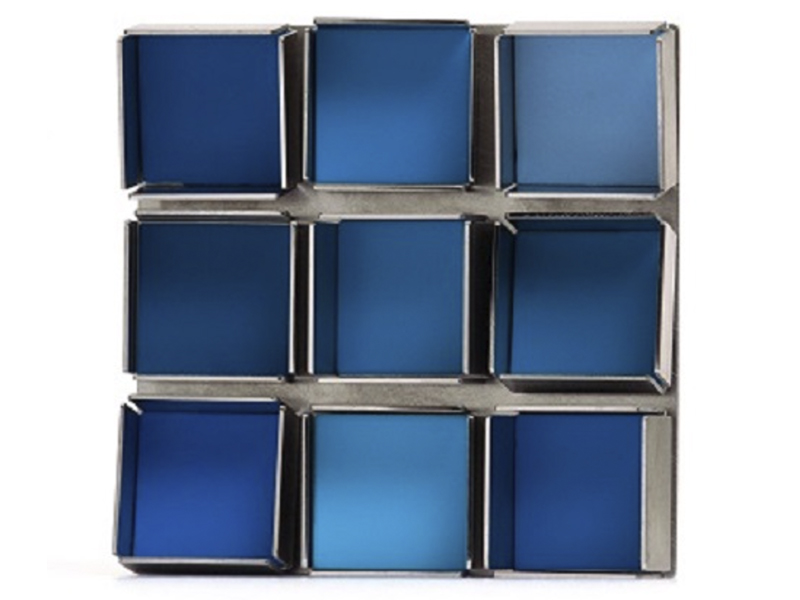 The Appeal of the Minimal: Carl Dau. Jewellery. Objects, at the Deutsches Goldschmiedehaus Hanau, through September 1, 2021. This exhibition shows both jewelry and large-format objects by Carl Dau, who trained as a goldsmith and studied design at the University of Fine Arts in Berlin. After an interlude as a teacher, Dau founded his first studio in Berlin in 1980. He significantly influenced the development of modern metal design in Germany. Dau is one of the pioneers of serial stainless-steel jewelry. He continues to use the material consistently to this day, mixing it with gold and precious stones, sometimes lacquer.
MUSEUM

Countdown, at SCAD Museum of Art Jewel Box, in Savannah, GA, US, through June 26, 2021. In Countdown, a major commission of new works by Rose B. Simpson, the Pueblo artist surpasses the signature human scale typical of her figurative sculptures, bringing bodily forms to an unprecedented totemic stature. Simultaneously, she further probes the capabilities of sculpture with forays into two-dimensional laser-cut metal formations. These works act as flattened sundials that serve as points of contact to matching vinyl designs placed on each window of the space. All the figures wear long necklaces with large pendants.
MUSEUM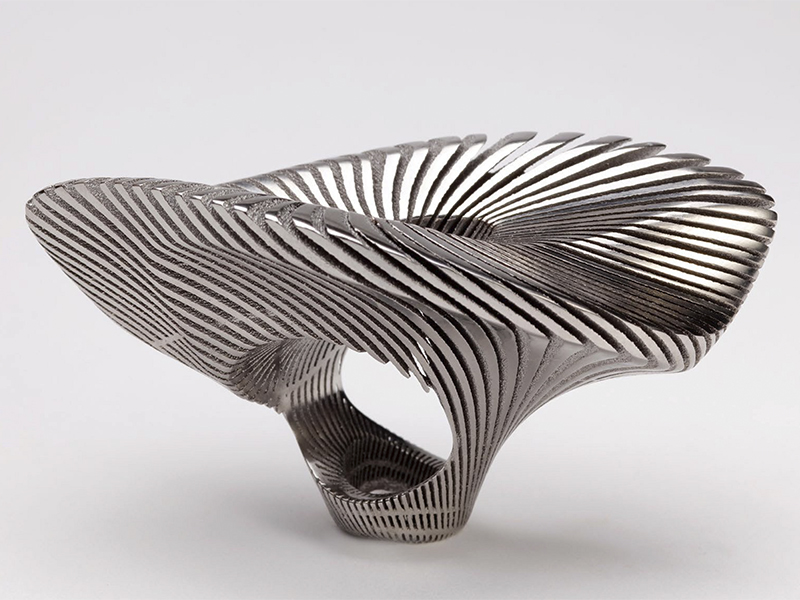 Collect/Connect, at the Musée des Arts Décoratifs, extended to October 3, 2021. Part of the triannual Parcours Bijoux 2020 series of events and exhibitions, this show presents original pieces from jewelry designers Julie Decubber and Stefania Lucchetta. Decubber continues to immerse her work into the eclectic world of contemporary ceramics, using rejected waste as materials. Lucchetta, meanwhile, is a pioneer in the use of 3D modeling software and prototyping machines in jewelry. Titanium, her preferred material, allows her to combine lightness and expressivity. Halfway between jewelry and documentary, the exhibition is immersed in a recorded soundscape.
MUSEUM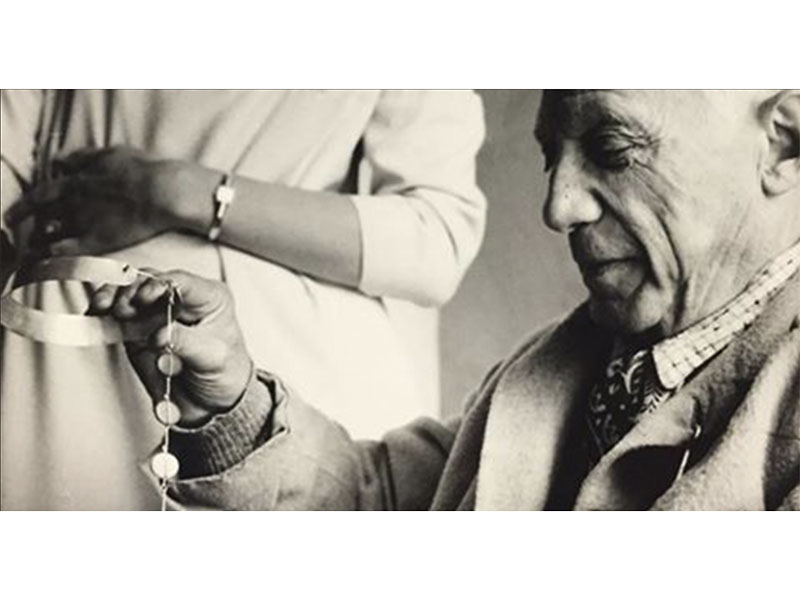 Picasso and the Artist's Jewellery, at the Museu Picasso, in Barcelona, May 20­–September 26, 2021. Painting, sculpture, ceramics, decoration, poetry—Pablo Picasso experimented with so many artistic practices. From shell necklaces made for Dora Maar, one of his earliest muses, to authentic goldsmith work from the 1960s to ceramic pieces modeled in Madoura's workshop, jewelry was Picasso's umpteenth field of work, a new range of possibilities. Indeed, jewelry was the most personal way of expressing himself. These objects, usually intended for the people closest to him, were treasures that he refused to reproduce in large quantities or even exhibit.
MUSEUM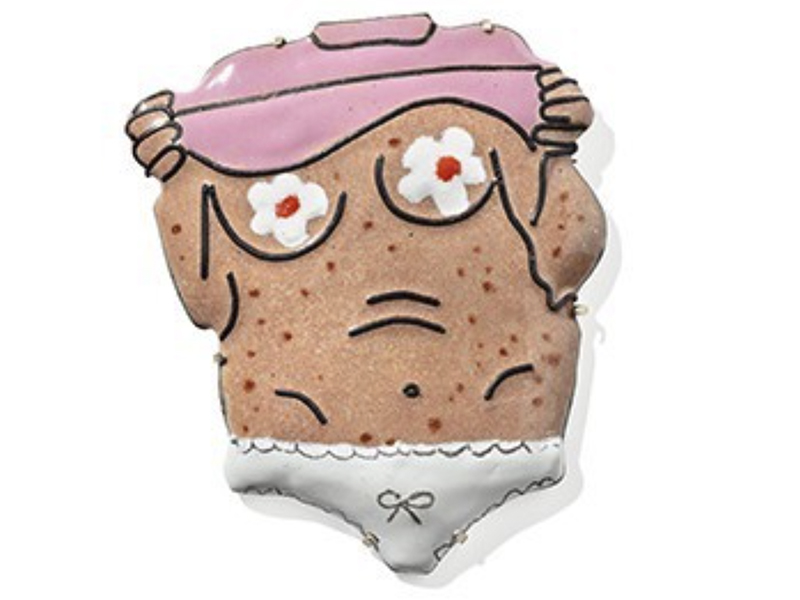 Danish Jewellery Box, at MAKK, in Cologne, Germany, through August 1, 2021. With around 200 selected works, this show offers insight into 50 years of contemporary jewelry design from Denmark. The presentation plays with thematic juxtapositions such as "Body and Jewelry" or "Identity and Diversity" to highlight the complexity and development of Danish jewelry design. In addition, around 30 examples from the Museum fur Angewandte Kunst's important jewelry collection are integrated into the exhibition as a dialogical discourse.
MUSEUM—PERMANENT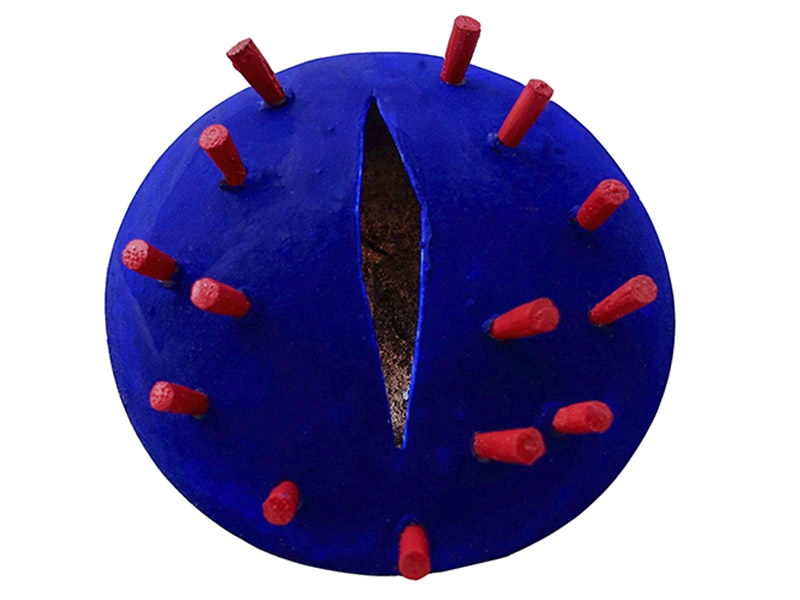 IV Edition, at the Museo del Gioiello, in Vicenza, Italy, through 2030. This fourth offering from the museum presents the creative, artistic, productive, and technological excellence of Italian jewelry. Viewable online, the nine rooms in the museum focus on the themes of Symbol, Magic, Function, Beauty, Art, Fashion, Design, Icons, and the Future; along with the Director's Choice, they're dedicated to the production of both large fashion houses and small and medium-sized companies in the goldsmithing districts of the country, as well as to artisanal excellence, artistic experimentation, and the search for independent designers.
MUSEUM—PERMANENT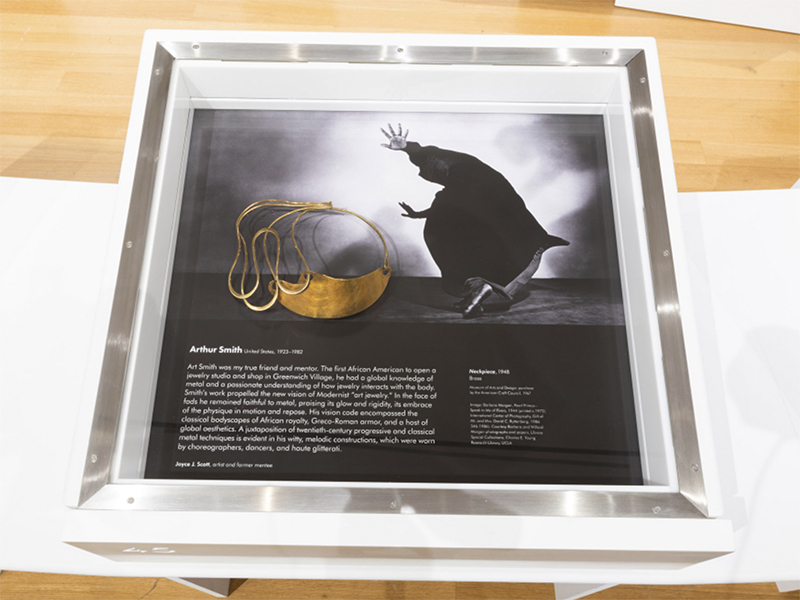 45 Stories in Jewelry: 1947 to Now, at the Museum of Arts and Design, NYC. MAD has 950+ pieces in its permanent collection, representing a third of its holdings. This exhibition contextualizes the bold experimental practices of the field's most compelling artists within the key historical moments that ultimately broadened the scope and reach of art as a wearable medium. Selected by an advisory committee, the featured pieces showcase jewelry artists for whom anything can serve as inspiration. Unlike costume and precious jewelry, the concept takes center stage in these works.
MUSEUM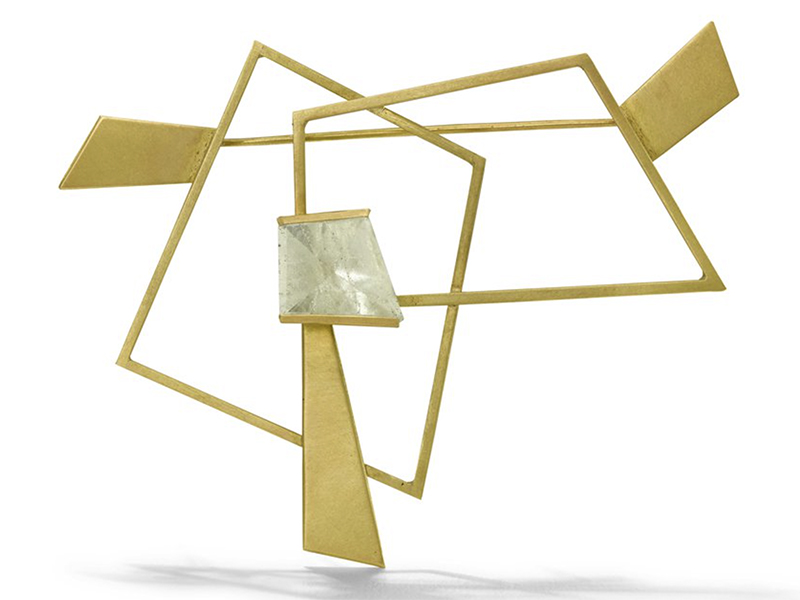 The Brooch Unpinned: The Goldsmiths' Company Collection 1961–2021, at the Goldsmiths' Centre, in London, through June 30, 2021, celebrates the art of the brooch and the dynamic relationships it creates—between maker and wearer and between wearer and viewer. It explores a selection of British brooches from the Goldsmiths' Company's jewelry collection, tracing the evolution of contemporary design in this most wearable and revealing of accessories. Brooches are versatile, can be worn to convey a message, or to spark a conversation. Wendy Ramshaw referred to them as "a portable artform."
MUSEUM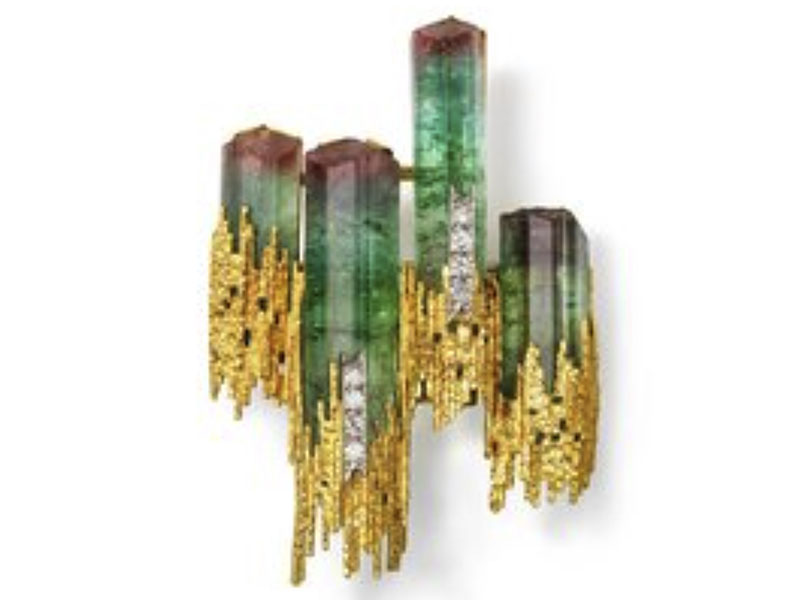 Simply Brilliant: Artist-Jewellers of the 1960s and 1970s, at Schmuckmuseum Pforzheim, through June 27, 2021. The 1960s launched an era of youthful rebellion and radical cultural change, and a new style of jewelry was part of that zeitgeist. Rock 'n' roll, the Vietnam War, the Kennedy assassinations, the Civil Rights and women's movements, the widespread use of hallucinogenic drugs, and the concept of free love are all associated with these tumultuous decades. Jewelry expressed individuality, nonconformity, and the aesthetic, political, and intellectual values of the person who wore it. Young jewelry designers now thought of themselves as artists first, jewelers second.
MUSEUM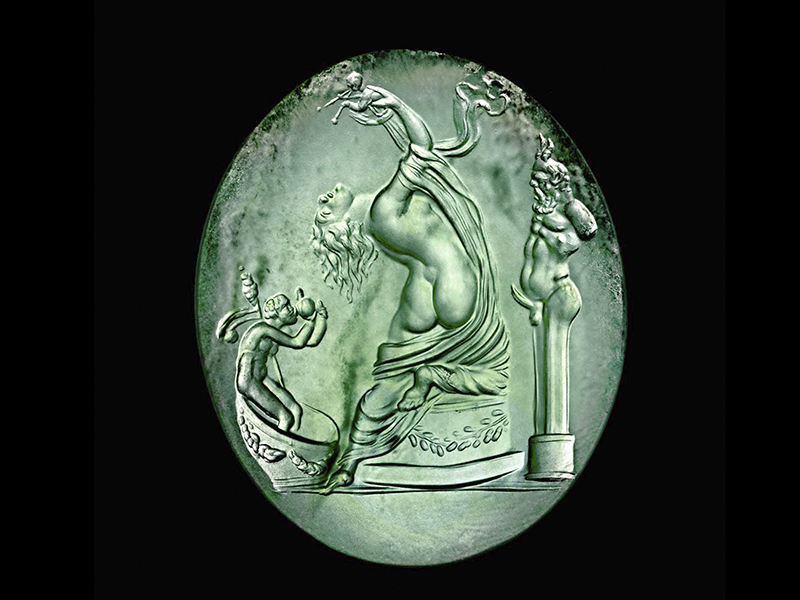 Magnificent and Meticulous, at Rijksmuseum Van Oudheden, in Leiden, the Netherlands, through September 4, 2022. See 100+ examples of colorful gems with engraved images from the ancient Near East, Egypt, and classical antiquity, all part of the collection of the Dutch National Museum of Antiquities. Discover the symbolism behind varieties of stone and engraved images, and get to know the owners and admirers of the stones and the many ways they used them over the centuries. (Magnificent and Meticulous reprises a 2015 exhibition, but this version includes cameos from a recent donation and some from a private collection.)
MUSEUM—COMING SOON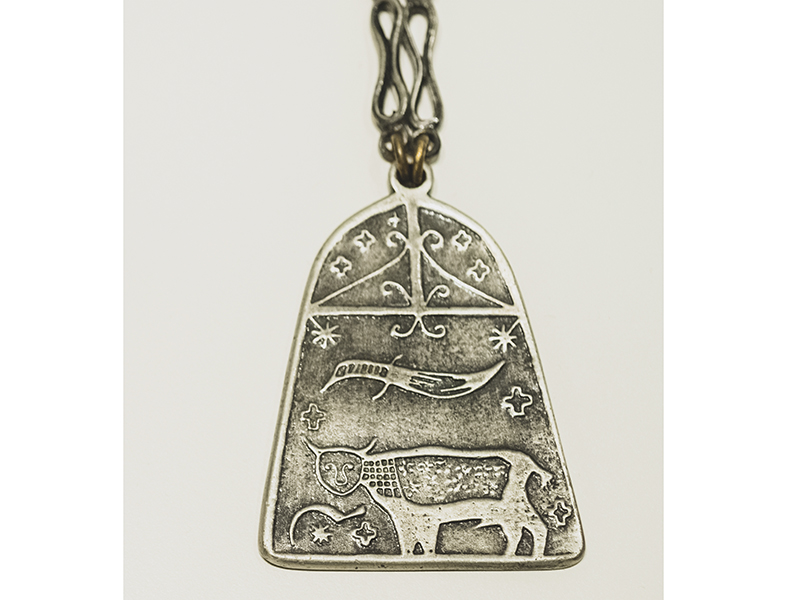 Divine Legacies in Black Jewelry, at the Metal Museum, in Memphis, TN, US, July 17–September 11, 2021. Black American jewelers will take center stage in an exhibition curated by 2019 SNAG Emerging Curator Grant recipient LaMar R. Gayles, Jr. Surveying works created by Black jewelers from the 1940s to the present day, it will include 60+ works of jewelry and archival photographs, explore notions of cultural identity in the African diaspora, and contextualize the practices of Black makers within the larger metalsmithing field. With a prominent oral history component that includes interviews with living artists and a recording of the curator.
MUSEUM—COMING SOON

Tributaries: Tiff Massey | Everyday Arsenal, at the Metal Museum, in Memphis, TN, US, July 25–September 24, 2021. In this solo exhibition, interdisciplinary artist Tiff Massey will draw on contemporary observances of class and race through the lens of an African diaspora to create a site-specific installation. Massey creates work inspired by African standards of economic vitality, including both large-scale and wearable sculptures, music, and performance. She won AJF's 2019 Susan Beech Mid-Career Artist Grant. The Metal Museum's Tributaries series recognizes emerging and mid-career artists in the metals field.
MUSEUM—COMING SOON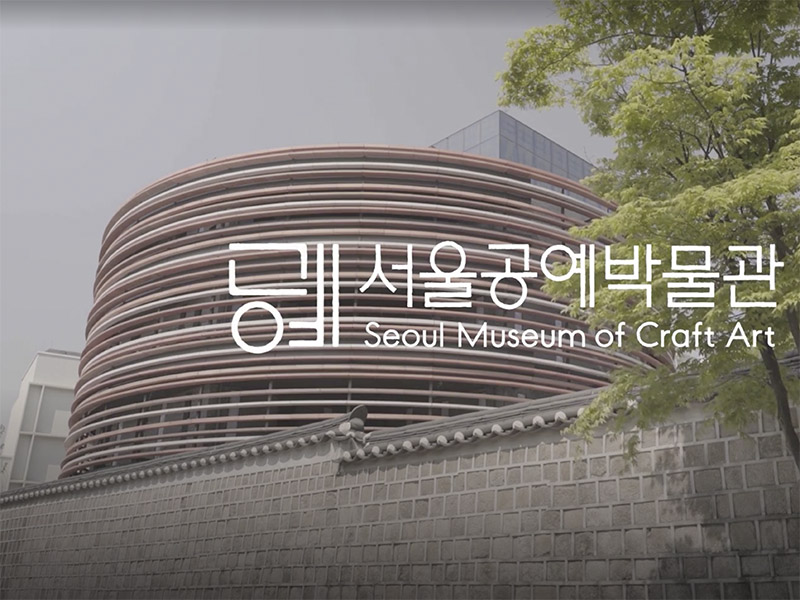 The Seoul Museum of Craft Art will open soon, with a jewelry exhibition to boot! For the time being, the institution doesn't have a website, only a blog and vlog. Stay tuned!
GALLERY—CLOSING SOON

Pilosities, at Galeria Tereza Seabra, in Lisbon, through May 8, 2021. Pilosities brings together three artists who use human hair, feathers, and fur. Lore Langendries's pieces look like solid rocks rounded up by the action of nature, but they feel like soft cushions. Marie Masson assembles, diverts, and recontextualizes the intimate and natural attributes of human and animal bodies. Carla Castiajo transforms human hair into pieces that provoke and make us question the codes of power, gender, and hierarchy usually attached to ornaments. The three artists share a focus on the tactile and on the sensuality of the feminine universe.
GALLERY

United, at the Baltimore Jewelry Center gallery, May 7–23, 2021. In this solo exhibition, Shani Richards asks whether people can reclaim offensive/taboo words. She is incensed and inspired by the word N-word and how the black community took it back years ago. United exhibits pendants featuring a rainbow of slurs: racial and ethnic, gender pronouns, sexual orientation, etc. Richards hopes people see themselves in the exhibition and gain a greater understanding of the power of the N-word. Audiences are invited to don the pendant of their choice, take selfies, and post them on social media to spread the conversation.
GALLERY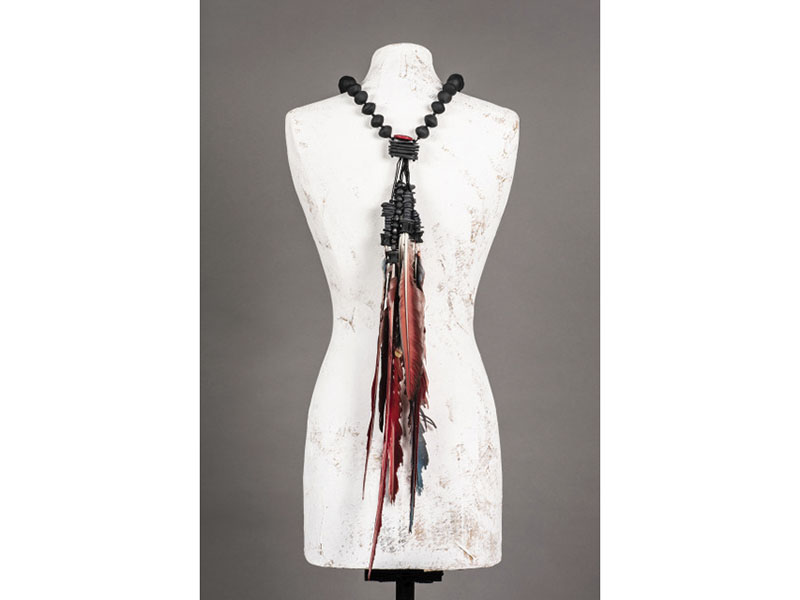 GalerieWind, in Rotterdam, will show work by jeweler Karin van Paassen, photographer Marco van Duyvendijk, and the artists Man-Yee Mok and Kwannie May 30–July 4, 2021. The large back jewelry pieces by van Paassen are the backbone of the exhibition. She made 14 large works of black porcelain beads, bones, and objects, combined with charms, horsehair and other natural materials. They symbolize a process of pain and recovery from back surgeries and at the same time her pleasure and inspiration during the recovery process.
GALLERY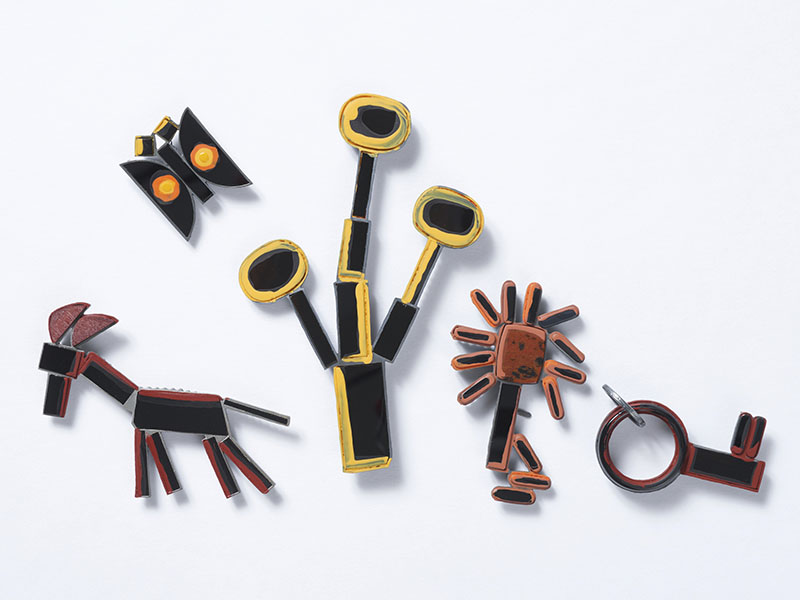 Helen Britton: The Dark Garden, May 15–September 15, 2021, at Galleria Antonella Villanova, in Foiano della Chiana, Italy. Conceived a year and a half ago, over time this exhibition has observed the unfolding of a year that has brought a planetary existential crisis. Britton created a garden made of pendants and pins representing trees, flowers, insects, and a few knives. With its articulated presentation of works (drawings, sculptures, and jewelry), the exhibition embodies the constant questions that characterize our experience of this time, during which the world and the everyday still demanded our attention.
GALLERY—CLOSING SOON

Show Me the Money, at TW Fine Art, in Palm Beach, FL, US, through May 16, 2021. Thirteen artists investigate wealth, materialism, and currency through a visual and tactile exploration of forms such as coins, woven paper bills, and precious metals, showing what can happen when you break down metaphors associated with currency, reducing it to its most basic physical characteristics and manipulating it to serve as the basis for sculpture, as seen in works by Johnny Swing and Stacey Lee Webber. Featuring Sienna Berritto, Nick Cave, Carles García O'Dowd, Tayeba Begum Lipi, Todd Pavlisko, Jack Pierson, Andy Warhol, and others.
GALLERY

Beaux Arts: A Celebration of Sculptural Work in Metal and Art Jewellery, at Il Museo at the Italian Cultural Centre in Vancouver, through June 30, 2021. Presented by the Vancouver Metal Arts Association and the Italian Cultural Centre, this group exhibition is dedicated to the sculptural form, big and small, in celebration of an art movement that has inspired landmarks and monuments the world over. The Beaux Arts strive to merge classical forms with nontraditional use of materials, methods, and technologies. This exhibition features 18 metal and jewelry artists who bridge, and meld, the world of the traditional with the new and innovative.
GALLERY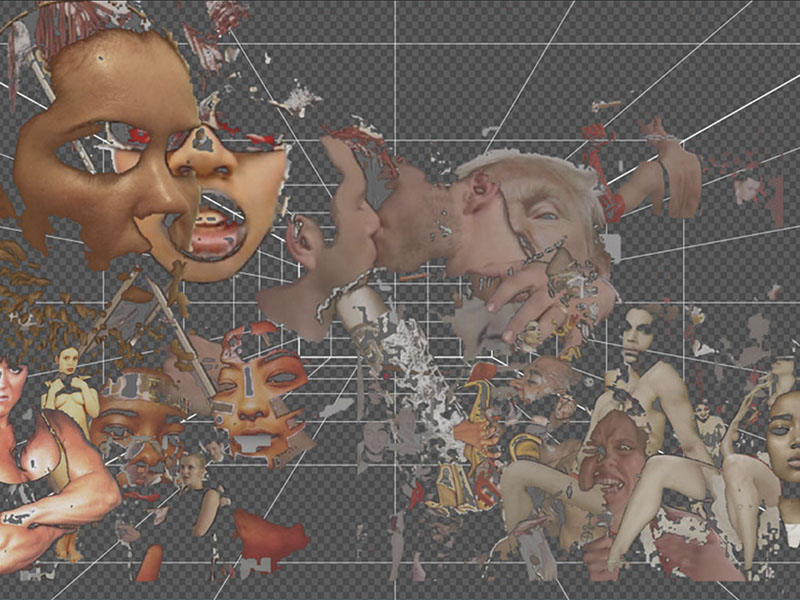 Desire Paths, at the Center for Craft, Bresler Family Gallery, in Asheville, NC, US, through June 4, 2021. Curated by jewelry artists Lauren Kalman and matt lambert, this show looks at makers within the discourse of craft and those existing on the periphery of the craftscape who focus on the movement of the body toward something desirable. These desires of the body are in relationship to nature, technology, self, and society. Using architectural theory and queer curatorial strategies, Desire Paths examines the possibilities and futures of bodies, revealing connections between the corporeal and craft.
PAGES
BOOK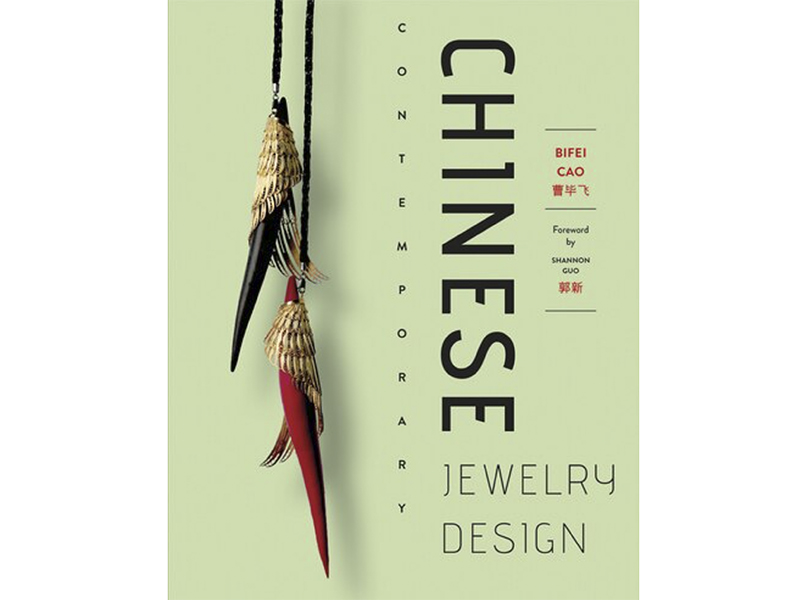 Chinese Contemporary Jewelry Design, by Bifei Cao. The first book to offer an in-depth look at the forces shaping contemporary jewelry in China, this arresting collection of works by 62 contemporary Chinese jewelry artists offer the variety and energy that China has to offer to the field, covering the past 30 years. Cao (who won the 2018 Art Jewelry Forum Artist Award), explains jewelry design's history and development in China during the periods from 1990 through 2020. In English. 320 pages, from Schiffer. Available from Charon Kransen.
EXHIBITION CATALOG

Jewelry Stories: Highlights from the Collection 1947–2019, by Barbara Paris Gifford, presents highlights from the art jewelry collection of the Museum of Arts and Design. An overview of 70 years of auteur jewelry from the US, Europe, Australia, and Asia, these bodily sculptures in gold, paper, and plastic are showcased in the context of 45 short stories. In the accompanying publication, some 100 objects are arranged according to theme or affiliation. They illustrate the interconnections between the works and offer informative insights into the personal, social, and art-historical backgrounds that informed their creation. 160 pages, from arnoldsche Art Publishers.
BOOK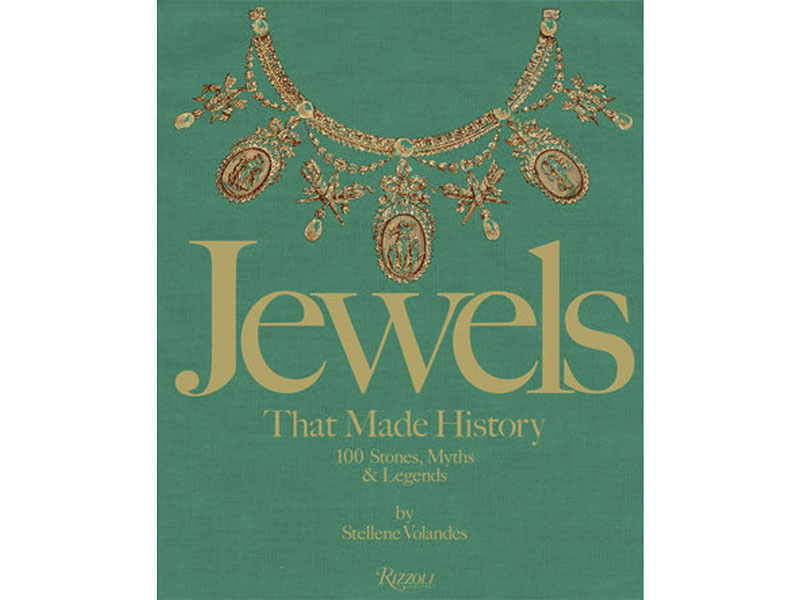 Jewels That Made History: 101 Stones, Myths, and Legends, by Stellene Volandes. The history of the world—triumphs and tragedies, breakthroughs and breakups—through the iconic jewels that have inspired and influenced since the dawn of time. From ancient treasures to royal weddings, great heists to the red carpet, this book is a tour of historic turning points and gem-driven drama, delving into the passions and predilections of some of the world's most interesting and extraordinary people. The quantity on the title and the cover don't match, maybe it's 100 jewels, maybe 101, but who cares? Sounds fun! 224 pages, from Rizzoli.
BOOK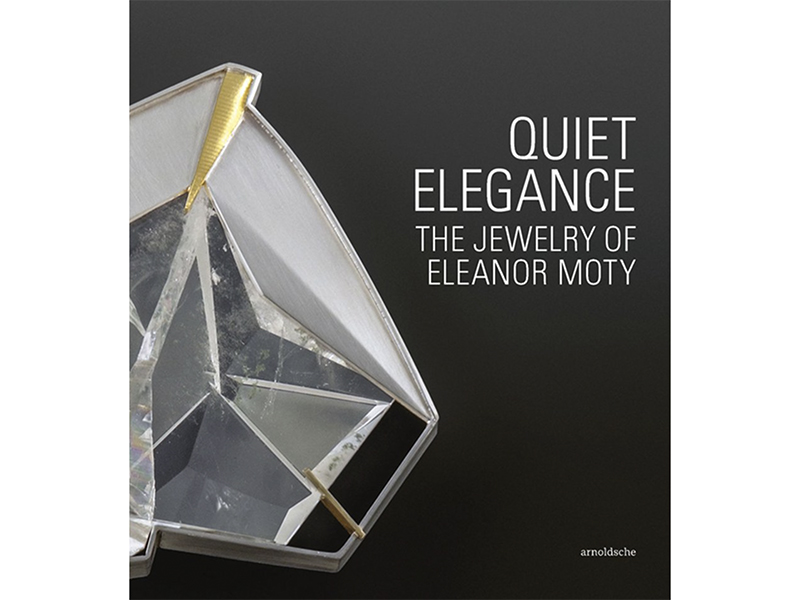 Quiet Elegance: The Jewelry of Eleanor Moty, by Helen W. Drutt English,  Matthew Drutt, and Bruce Pepich. Eleanor Moty is a seminal figure in contemporary studio jewelry. In a career that has spanned more than 50 years, the American artist has inspired succeeding generations of artists and collectors. She began to attract national attention in the late 1960s/early 1970s for her experiments with photoetching and electroforming. Later, Moty made what seemed like an abrupt shift in style and focus. This monograph is the first comprehensive in-depth examination of her career. 175 pages, from arnoldsche Art Publishers. Available from Charon Kransen.
BOOK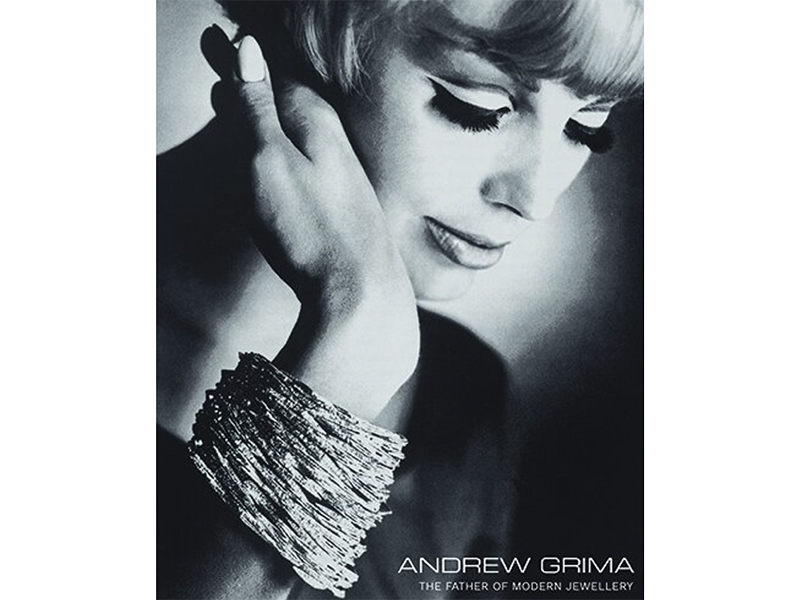 Andrew Grima: The Father of Modern Jewellery, by William Grant. The father of modern jewelry, the golden engineer, the King of Bling… just some of the monikers for Andrew Grima, who led the 1960s London-based movement that created a new vocabulary for jewelry design. Jeweler to the royals and the jet set, Grima was fêted on talk shows and in Pathé newsreels, and he starred in advertisements for Canada Dry. He won the Queen's Award for Export and 11 De Beers Diamonds International Awards (the Oscars of jewelry). 336 pages, from Acc Art Books.
EXHBITION CATALOG

Beautiful Creatures: Jewelry Inspired by the Animal Kingdom, by Marion Fasel, is a companion catalog to the exhibition of the same name scheduled to open at New York's American Museum of Natural History in June 2021. Features creatures from the animal kingdom represented in jewelry by Cartier, Bulgari, Tiffany, JAR, Schlumberger, and many others. The 120 pieces date from the mid-1800s to the present, representing species from the realms of land, air, and water. Studio photography of the jewelry is complemented by images of iconic personalities wearing animal-inspired jewels. 160 pages, from Rizzoli Electa.
BOOK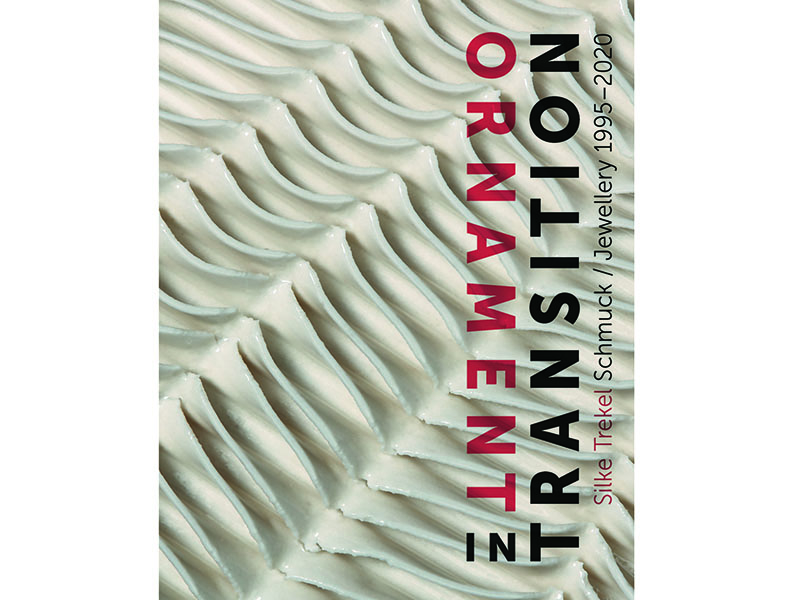 Ornament in Transition: Silke Trekel Jewellery 1995–2020, edited by Ellen Maurer Zilioli. Silke Trekel has a unique way of combining artisanal skill with an outstanding sensibility for the character and texture of the materials she uses. Her works are a blend of ornamental form with almost minimalist understatement. Whether titanium or industrial ceramic, plastic or sheet steel, material plays a decisive role in Trekel works. One could almost say the material itself provides the form. This publication provides a first detailed account of Trekel's development, of the dialogue between abstraction and ornamental tradition. 112 pages, from arnoldsche Art Publishers.
OPPORTUNITIES
JOB OPENING

The Baltimore Jewelry Center seeks a full-time studio and program manager who's passionate about metalsmithing, art jewelry, craft education, and art education. The ideal candidate: enjoys engaging with people in a variety of settings from the studio to community events, conferences, and more; is an excellent communicator who enjoys supporting users of BJC's space with the ultimate goal of leading everyone toward an independent studio practice; and has the skills and experience to manage day-to-day student and renter activity, including providing one-on-one assistance and guidance as needed, and managing BJC's studio on a daily basis. Application deadline: July 15, 2021; start date: September 2021. More info.
CALL FOR ENTRY—STUDENT EXHIBITION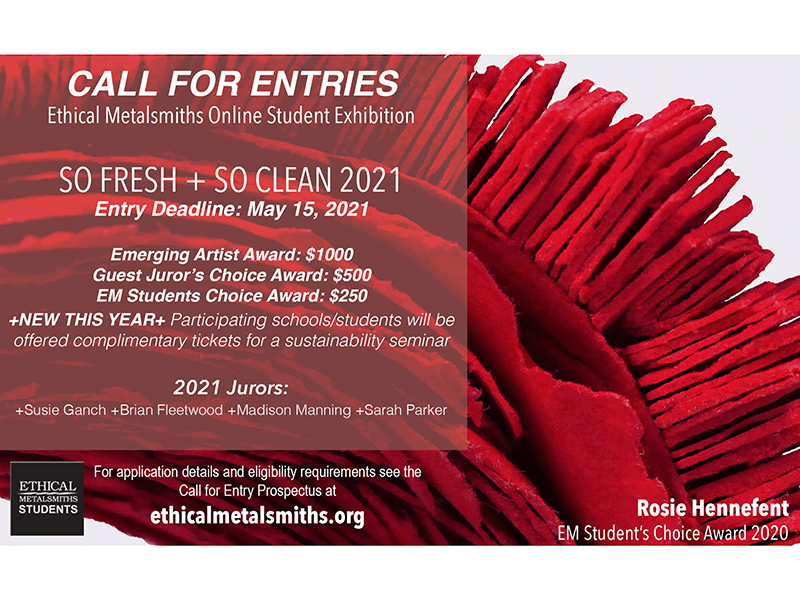 The So Fresh + So Clean 2021 Ethical Metalsmiths Online Student Exhibition's design challenge is a response to the urgency of sustainability. Jurors: Susie Ganch, Brian Fleetwood, Madison Manning, and Sarah Parker. Deadline: May 15, 2021. Information.
CALL FOR ENTRY—EXHIBITION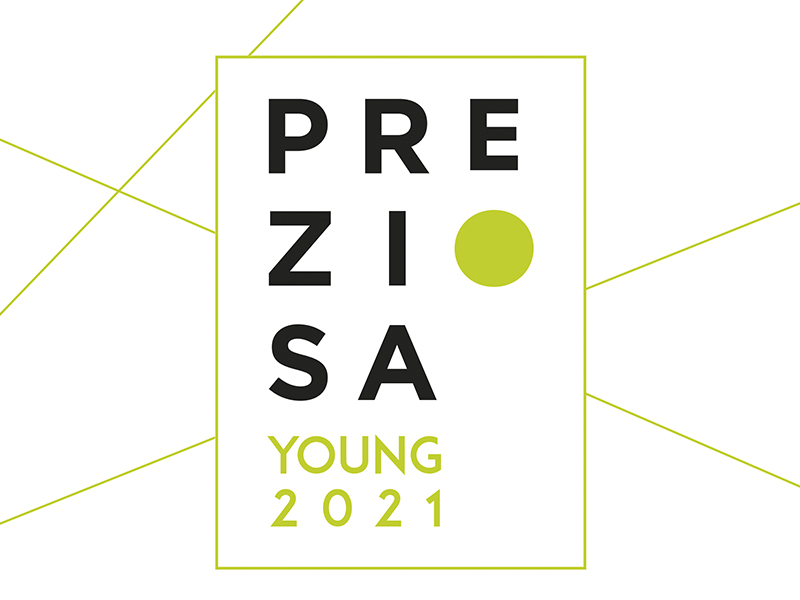 The Preziosa Young 2021 exhibition will take place in Florence, in conjunction with the international exhibition/conference Preziosa, Florence Jewellery Week. It aims to contribute to the circulation of what is new in research jewelry, as well as showcase what the new generations of goldsmiths/designers/artists are "brewing." The organization invites artists, goldsmiths, silversmiths, designers, and young professionals worldwide to present projects that illustrate the work in which they're currently involved. (Not suitable for students or the recently graduated.) Deadline to apply: November 15, 2021. Get more information.
CALL FOR ENTRY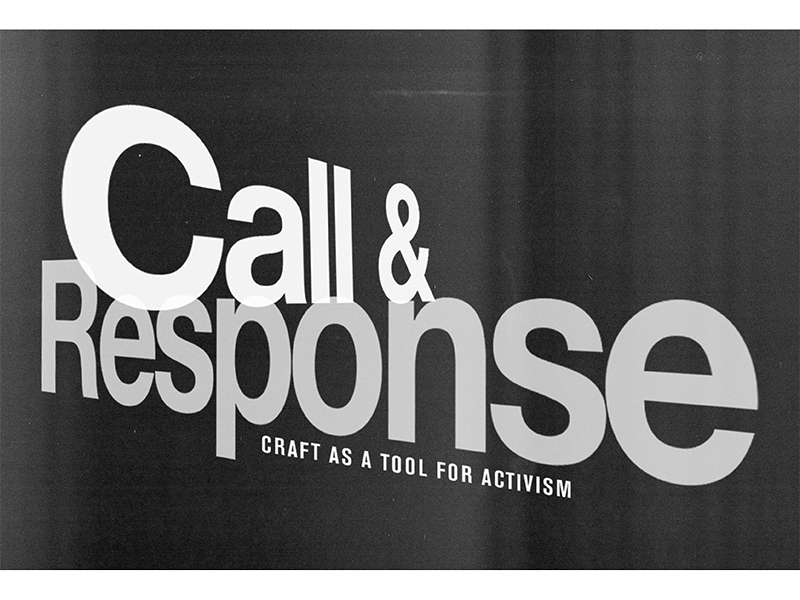 Call & Response: Craft as a Tool for Activism is a juried exhibition and artist marketplace. The reckoning for social justice spurred by protests and the Black Lives Matter movement has made clear that all museums and arts organizations must do better to represent, engage, financially support, and communicate with their BIPOC communities. "Craftivism" celebrates the power of craft to bring about political change. This exhibition highlights artists working at this intersection. Open to US-based artists and craftspeople aged 18 and older. BIPOC artists encouraged to apply. Entry fee: US$5. Grand prize: $1,000; runner-up: $500; third place: $250. Deadline: May 31, 2021. Information.
EDUCATION
WORKSHOPS
In June, the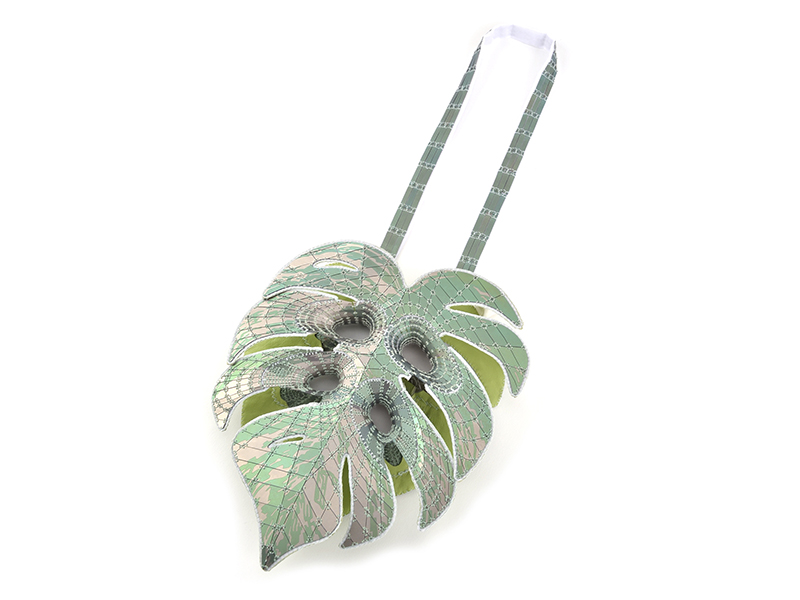 Baltimore Jewelry Center is proud to offer two workshops with its next Mid-Career Professional Resident Artist, Mallory Weston. Weston will teach a hands-on two-day Color + Titanium: Anodized Earrings workshop in person, but will also teach Color + Titanium Anodizing as a 2.5-hour-long online workshop, giving an overview of the process and showing participants how to set up their own anodizing bath at home. Find out more.
WORKSHOP

Baltimore Jewelry Center will hold a two-day workshop taught by visiting artist Cathy Jasterzbski in July. In To Have and To Hold: The Ethics & Techniques of Stone Setting, students will explore various methods of stone setting as well as the ethics behind using precious stones and material. From bezels and baskets to flush and bead settings, students will build their skills through a wide array of technical demonstrations. This workshop will expose students to stone setting in both ferrous and precious materials. Students taking this workshop are highly encouraged to have some experience in basic jewelry fabrication. Learn more.
CLASSES & WORKSHOPS

The Baltimore Jewelry Center has a variety of other classes and workshops this spring. It offers jewelry classes for all skill levels, from beginner to advanced, including a variety of online as well as in person 12-week, six-week, and four-week classes. All classes are capped for social distancing purposes, so they're filling fast! From an online Professional Practices class with Leslie Shershow to a six-week class exploring silver in Silver: An Introduction to Precious Metals with Lydia Martin, BJC has something for every maker and jewelry enthusiast. Check out the class listings.
MASTER'S PROGRAM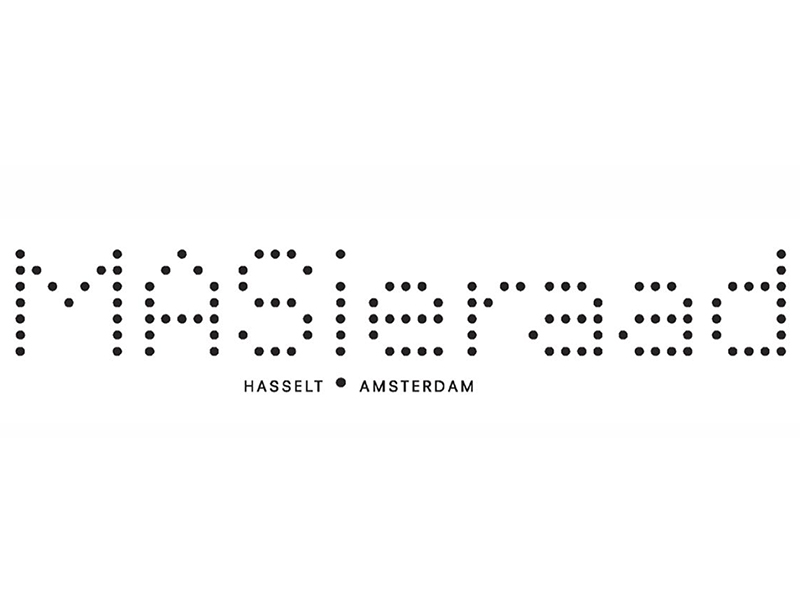 The MASieraad Hasselt Amsterdam master's course is accepting two additional students for its 2021 Challenging Gold program. The currently accepted students come from all over the world, are of varying ages, and have an impressive artistic breadth. This is the final opportunity to join. Applications will be accepted in order of submission. Deadlines: July 31, 2021, for non-EU members, and August 29, 2021, for EU members. Get more information and application materials here.
WORKSHOPS

Among the upcoming Zoom workshops at Pocosin Arts: AJF board chair Raïssa Bump teaches Designing with Pattern; Emily Culver: Molding and Casting with Silicone; Jane Pellicciotto: Make a Silver and Prong-Set Enamel Ring or Pendant; Tanya Crane and Elliot Keeley: Interconnected; Amanda Bergman: Powder Coat Champlevé; Mi Sook Hur: Botanical Painting on Enamel; Barbara Minor: Introduction to Liquid Enamels—Getting It Done in a Spray Booth; Michael Nashef: Concretion; Juan Carlos Caballero: Explorations in Bi-Metal; Laura Wood: Powder Coating 101; Maia Leppo: Working with Sheet Steel; Giovanni Corvaja: Making Gold Wires. Check out all the metals workshops.
WORKSHOP

MAD Atelier: Ready-Made Pins and Earrings, May 11, 7–9 p.m. ET. US$35. Amy Lemaire teaches an online intensive jewelry workshop inspired by her wearable glass sculptures. Create a set of unique jewelry using readily available materials sourced from your home and surroundings. Participants will learn about different types of adhesives, choosing the right findings, strategies for transforming found objects into pins, earrings, and beads, and embellishing designs. Lemaire will share a few pieces from her collection that celebrate the transformation of found materials into wearable sculpture. Ages 18 and up and for all skill levels.
NOTEWORTHY
INTERESTING LINK—VIDEO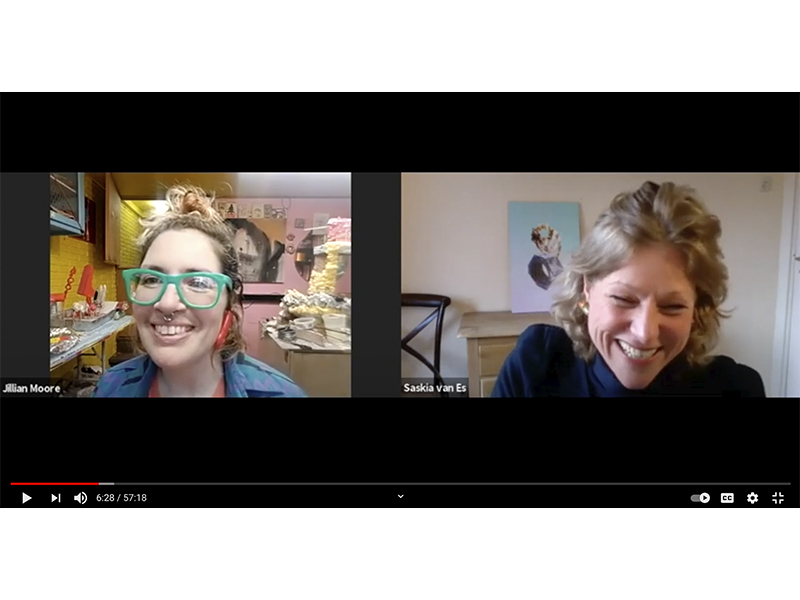 Artist and jeweler Jillian Moore has been expounding on the power of wearing contemporary jewelry in public. Writer and historian Saskia van Es wanted to find out if this is why Moore's jewelry is so colorful. Watch their Zoom conversation about subtle activism and the democratization of experiencing art: Wearing Is Sharing. It's part of NYC Jewelry Week's ongoing series, Jewelry Confidants, featuring conversations between two friends who also happen to LOVE jewelry.
INTERESTING LINK

This article reveals some fresh contemporary jewelry in the Galerie des Bijoux of the Musée des Arts Décoratifs, in Paris, on the occasion of a new hang and new lighting; it's a year old but just popped on our radar. The museum owns about 1,200 pieces, divided between two rooms; one features contemporary work from the 1950s to the present day. With 300 pieces from all over the world, this contemporary space balances "haute" and nonprecious jewelry. "The gallery seldom buys pieces; it tends to acquire them through donations from collectors, private individuals and so on," says head curator Dominique Forest.
INTERESTING LINK—VIDEO

The Cooper Hewitt created a seven-minute video that introduces kids to art jewelry by featuring designers who create adornments from recycled and found materials. It shows work by Ramona Solberg, Ron Ho, Robert Ebendorf, and emiko oye, then challenges viewers to design an accessory of their own using whatever's on hand, with a brief tutorial to help kids think through the project. The video was inspired by Earth Optimism—a movement promoting a positive outlook toward problems related to environmental or climate issues by highlighting the potential for humans to positively impact the environment via small changes at individual and community levels.
INTERESTING LINK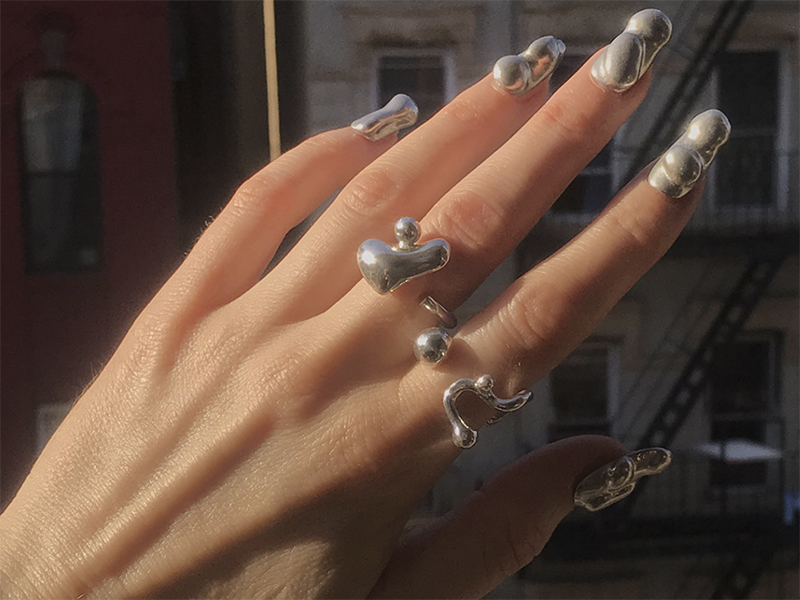 Hannah Jewett makes jewelry for a post-pandemic world: one part Terminator, all dripping metals and menace, and one part Blade Runner, at the meeting point between inorganic materials and deeply sensuous shapes. It's jewelry tipped on its side, for buyers open to the unexplored dramatic potential of the "Thorn" gold ear cuff, which wouldn't look out of place on an exceptionally fashion-forward episode of Star Trek, or "Desert Hideaway" earrings that could double as religious objects. And those nails!!! Read more, from Design Milk.
INTERESTING LINK
I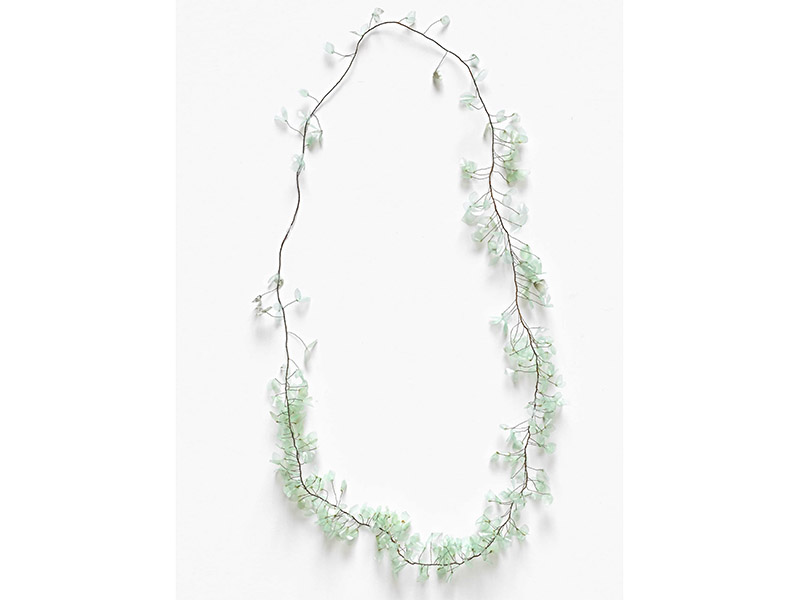 n the article Tracing Trees: Processing Land Clearing through a Jewellery Practice, Cara Johnson writes about two of her pieces. Tree planting attempts to remediate the damage of land clearing. A tree ready to be planted is quite vulnerable. To help it survive, a tree guard is placed around it and held there with a wooden stake. It's common to find tree guards tangled in the undergrowth as trash or floating in creeks. Also, forgotten guards often remain around the base of the tree as it matures, killing it. Johnson uses these guards to fashion jewelry. In Garland.
INTERESTING LINK

Gésine Hackenberg got covered in Colossal again! The jewelry artist punches discs from Delftware and antique ceramic dishes, then strings them into necklaces or secures them onto metal bands for rings and earrings. Juxtaposing the old and new, the wearables are positioned alongside the original dinnerware to draw connections between the domestic objects and personal adornments ubiquitous in everyday life. Inspired by Hackenberg's grandmother's pearl necklaces and massive cabinet of porcelain dishes, the collection evidences what the designer sees as "a certain kinship" between what's worn on the body and the pieces that decorate and sustain a living space.
JEWELRY IN THE NEWS

AJF's founder shares six of her favorite jewelry pieces in the Financial Times. When Susan Cummins "began her mission in the 1980s to give art jewellery a platform … she 'didn't wear jewellery then and I don't wear it now.' … She does make exceptions if … attending a special event where she might be expected to showcase a piece from her 500-strong collection of the cream of European and US art jewellery … She likes to get under the skin of the makers, talking to them about their processes, why they have chosen particular materials, and what they are trying to say."
JEWELRY IN THE NEWS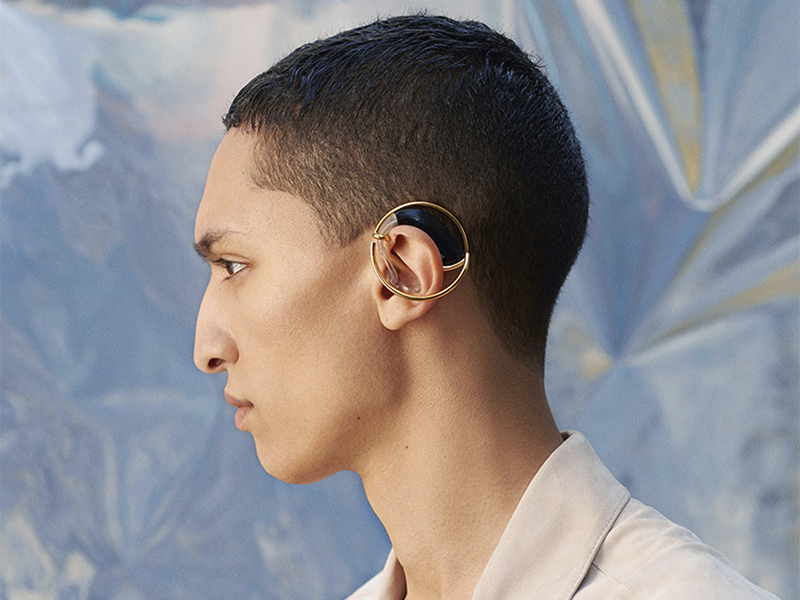 Another recent article from the Financial Times covers tech as jewelry, asking whether beautiful design can be married to life-enhancing electronics. You'll find mentions of rings stuffed with technology to track fitness, sleep, heart rate, body temperature, and calories burned; audio earrings; and pure jewelry start-ups making decorative pieces to gussy up hearing aids and cochlear implants.
JEWELRY IN THE NEWS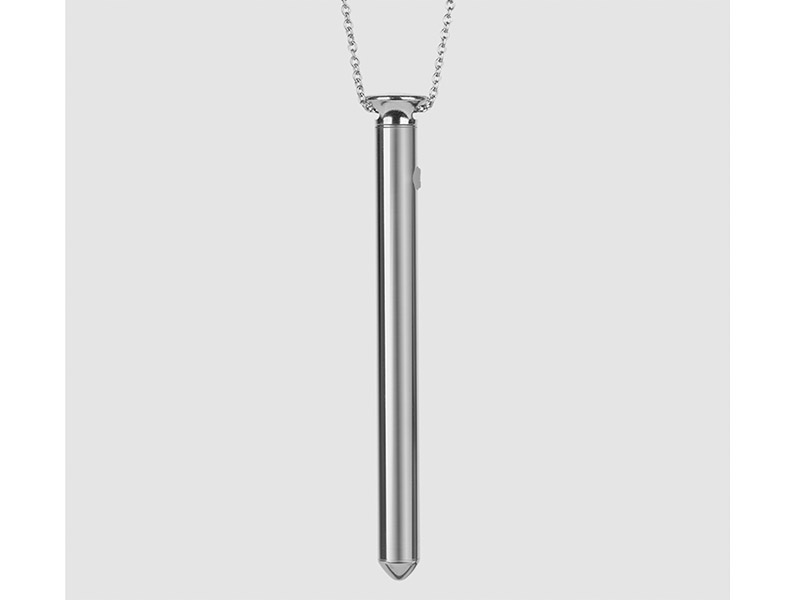 The Guardian reports that "Gwyneth Paltrow's Goop Mother's Day gift guide for this year includes a vibrator necklace and a $600 bidet, among other luxury items that would seem far beyond the means of most people still struggling in a pandemic-hit economy." Ew, would you buy your mom a sex toy?!? Maybe feeling kinda squeamish thinking about your parents' sex lives isn't a thing anymore…