Art Jewelry Forum is pleased to share the news that members of our community find noteworthy. Is something missing? The success of this compilation of compelling events, exhibitions, and items of interest to the jewelry community depends on YOUR participation.
If you're a member of AJF, you can add news and ideas to the monthly report by going here. If you aren't a member, but would like to become one, join AJF by making a donation.
POSTPONEMENTS, CANCELLATIONS, RESCHEDULINGS, AND GRADUATING STUDENT EXHIBITIONS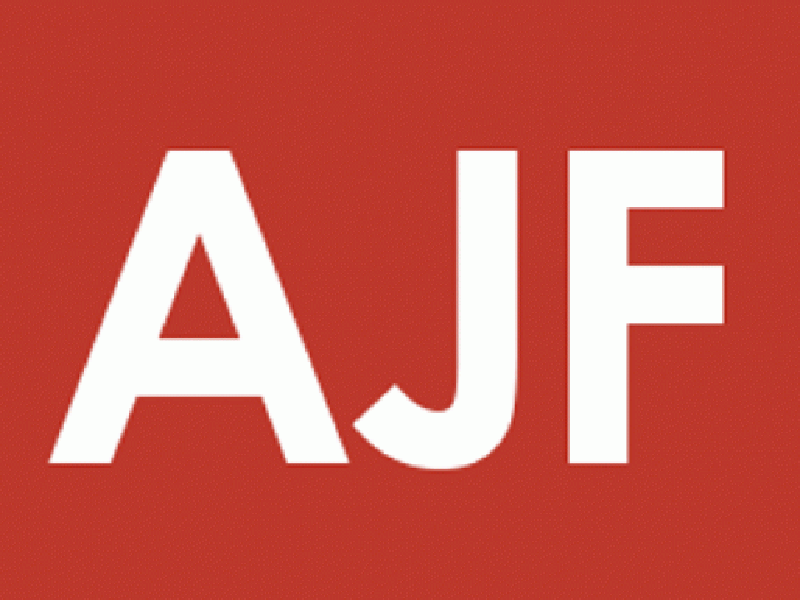 Gioielli in Fermento has announced the names of the artists selected for the 2020 edition. It will host an online exhibition starting May 10, and hopes to reschedule an IRL (in real life) exhibition in Italy in spring 2021.
The Metal Museum, in Memphis, TN, US, announced that its next Tributaries show would feature work by Detroit-based interdisciplinary artist Tiff Massey. The Detroit interdisciplinary artist and Susan Beech Mid-Career Artist Grant recipient's work, inspired by African standards of economic vitality, includes both large-scale and wearable sculptures, music, and performance. Unfortunately, the museum has had to postpone Massey's exhibit until 2021 at the earliest.
The 92Y Jewelry Center's artist residency has been postponed this year out of an abundance of caution due to the current situation in New York City.
Due to conditions surrounding the COVID-19 pandemic, the 2020 SNAG Conference has been cancelled.
View Tyler School of Art's online student jewelry exhibition here.
This year's annual exit show for the graduating MFA students at the Lamar Dodd School of Art, at the University of Georgia, is entirely online. Graduating candidates are exhibiting work in various media. Only one student showed work in jewelry/metals: Laurel Fulton. Viewing Fulton's work on the university's website will allow you to read the artist's statement, but Fulton's own website shows a progression of year's worth of work and is well worth checking out.
LOOT, held at the Museum of Arts and Design, NYC, has been postponed to the week of December 7, 2020.
AUTOR International Contemporary Jewelry Fair 2020, in Romania, has been postponed. Event organizers are rescheduling it for October. The exact dates will be announced in May or June.
Athens Jewelry Week will now take place November 10–15, 2020.
Melting Point, in Valencia, Spain, has been cancelled for 2020.
There is currently no information on the Preziosa website.
ANNOUNCEMENT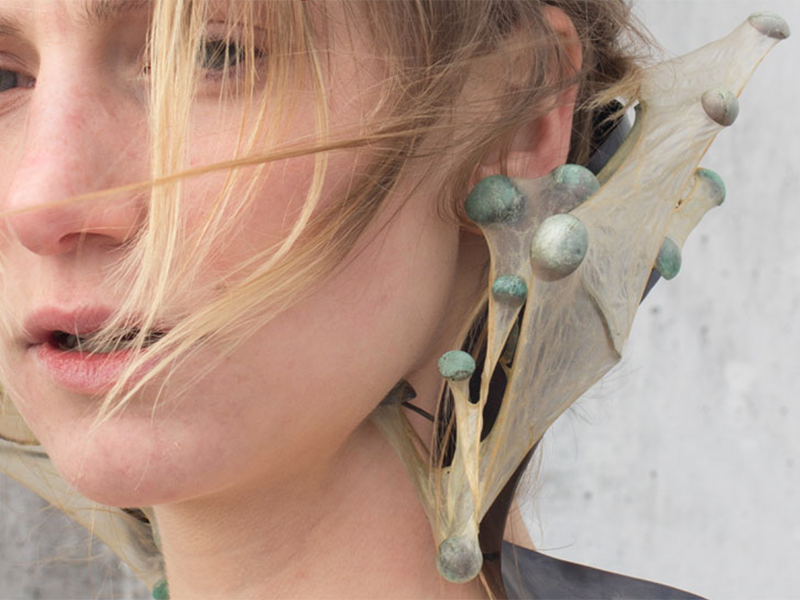 The Center for Craft, in Asheville, NC, US, announced the 2020 Center for Craft Windgate-Lamar Fellows. The fellowship supports emerging makers by providing $15,000 each to a diverse group of ten graduating college seniors. Evaluated on artistic merit as well as contributions to the field of craft, the awardees will spend the twelve-month fellowship period engaged in practices that will further their careers. This year, the Center for Craft received 92 applications. The juried panel consisted of four leading experts in craft: Indira Allegra, Jonell Logan, Barbara MacFadyen, and Emily Zilber. The three recipients in metalsmithing/jewelry were:
Marley White, Virginia Commonwealth University of the Arts, jewelry. White's pieces reimagine lived experience as body adornment, investigating challenges of emotional intimacy through metalsmithing by creating works that metaphorically link the body and mind and resonate with the subconscious. Over the course of the year, White will research jewelry's communicative capabilities through self-inquiry and study, exploring old-world methods alongside pioneering techniques.
Jessica Howerton, Tennessee Technological University, metalsmithing/jewelry. Inspired by the collection and cataloguing of specimens, Howerton will train, study, and continue her practice of making intricate metal objects and reliquaries—vessels that integrate personal feelings of loss and invite the play of memory, melancholy, and imagination.
Vicki Cook, Western Michigan University, Frostic School of Art, metals/jewelry. Using small-scale metalwork combined with natural objects, like honey locust thorns and other media, Cook crafts hollow bowl forms that represent the individual, referencing the body as a vessel. Cook plans to develop a series of new sculptural hollow forms to continue her exploration of this metaphor.
EXHIBITION—ONLINE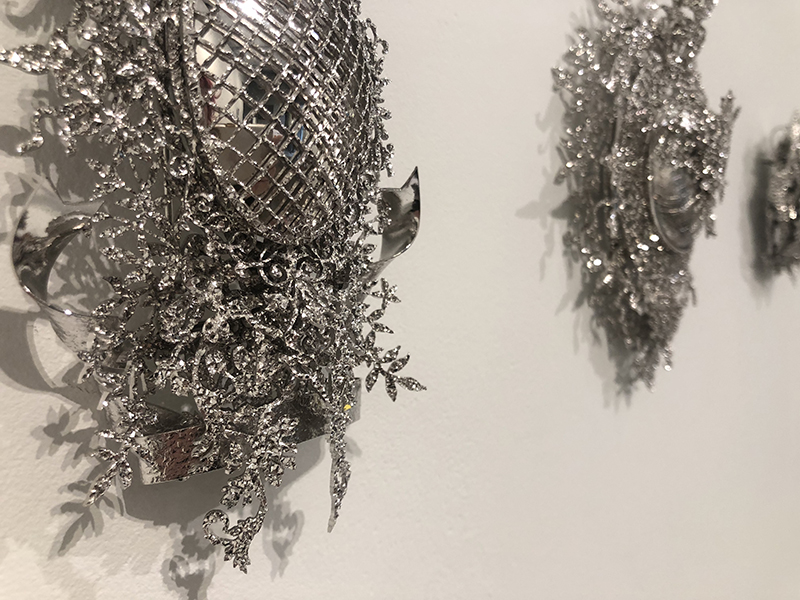 Object Permanence is the current exhibition at the Baltimore Jewelry Center. It opened via an Instagram Live event on Friday, April 17. The full exhibition is on view via the Baltimore Jewelry Center website.
In psychology, object permanence refers to the understanding that objects continue to exist independent of ourselves, even when they're not able to be perceived. Within that construct, an object may evolve and change, from whole to broken, lost to found, or even exist simultaneously as more than one thing. The material reality of the object might be different than what is expected or visually understood. In Object Permanence we ask how our perception of an object changes as we observe and study it. And how does our perception of the object inform the truth of the object itself? This exhibition features work by David Bielander, Iris Bodemer, Shana Cave, David Chatt, Suyu Chen, Jeffrey Clancy, Annette Dam, Chloe Darke, Anja Eichler, Sophie Glenn, Kei Goto, Stefan Gougherty, John Huckins, Rachel Kedinger, Christopher Kerr-Ayers, Anya Kivarkis, Joshua Kosker, Sarah Rose Lejeune, Sebastian Martorana, Rachel Meginnes, Rachel Ness, Sharon Portelance, Emily Rogstad, Jolynn Santiago, Elycia SFA, Rachel Shimpock, Fumiki Taguchi, Jess Tolbert, and Claire Webb.
EXHIBITION—ONLINE AND TO SEE WHEN THE MUSEUM REOPENS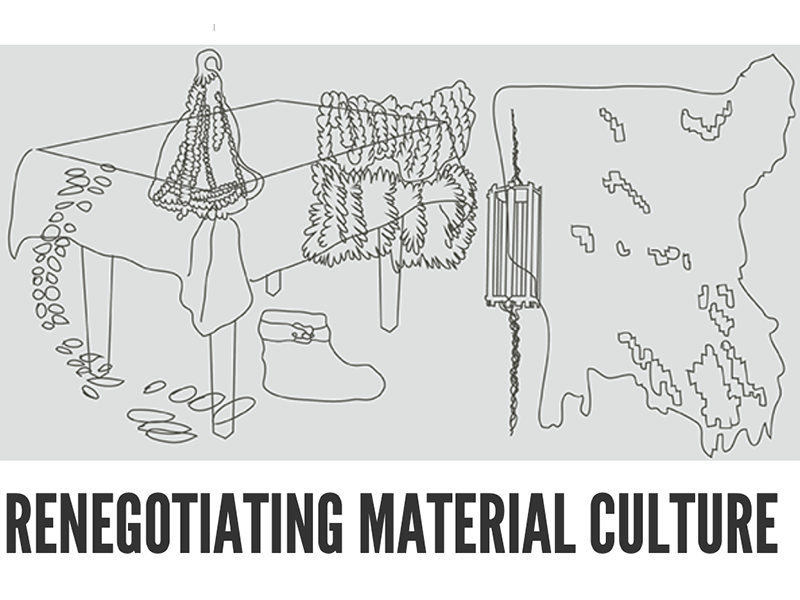 The exhibition Renegotiating Material Culture is the result of a year-long partnership between the Ethnographic Museum and Research Lab at Konstfack University of Arts, Crafts and Design, in Stockholm. The collaboration saw the students select works in the museum collections from Africa and the African diaspora that connected with their practices and helped inform and inspire the new works in the exhibition.
The collections in ethnographic museums draw heavily on craft and the handmade. It seemed especially relevant for the group from Research Lab—which specialized in craft—to work with these collections and explore the common approaches to manufacturing, problem solving, and material exploration that are manifest in the historic museum collections and also confront contemporary makers in Stockholm.
While we can never truly understand someone else's experience, this detailed study of the collection has allowed the Research Lab group to better connect with objects and places that were unfamiliar at the start of the year. In turn, we hope that these new works will help you to see some of the objects in the museum in a new light. Participating students: Adelina Petcan, Annika Larsson, Ellen Dynebrink, Emma Hasselblad, Eulalia Ribas Valls, Mona Wallström, Nina Marinina, and Stefania Castelblanco Perez. Responsible professor: Matt Smith. Learn more or watch a Facebook Live video of the opening.
EXHIBITION—ONLINE AND TO SEE WHEN THE MUSEUM REOPENS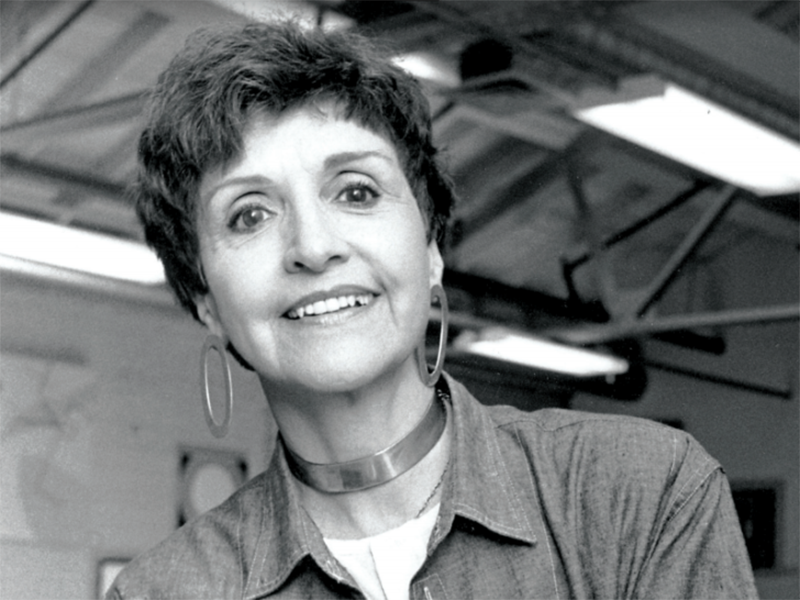 All Is Possible: Mary Ann Scherr's Legacy in Metal highlights one of the first female industrial designers, and the first woman designer to work in the automobile industry. Curated by jewelry historian Ana Estrades, All is Possible includes numerous examples of Scherr's innovative jewelry, body monitors, and design work, reuniting a total of 143 jewelry pieces by the artist and covering a career that stretched more than six decades, from Scherr's first two pieces—a sterling silver cuff and matching earrings made in 1951—to her most recent personal commission, an amethyst necklace from 2012. Includes Scherr's pioneering heart pulse bracelet, on loan from the Museum of Arts and Design, in NYC, a sort of early Fitbit designed in the late 1960s. See the virtual tour online. At the Gregg Museum of Art & Design, in Raleigh, NC, US, through September 6, 2020.
EXHIBITION—VIRTUAL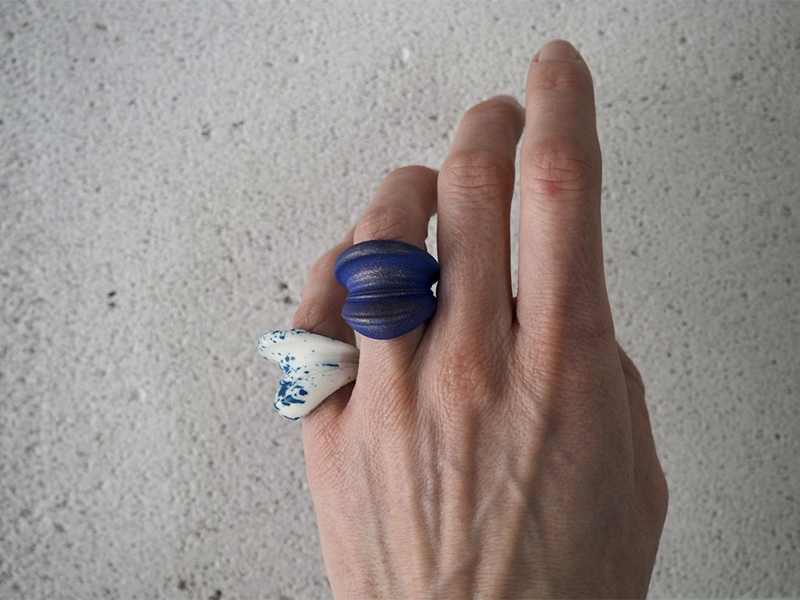 An art jewelry exhibition curated by Lacy Barry, a Canadian paper artist, for presentation at the Berlin-based AA-Collected was closed due to the situation with COVID-19, but it can be visited online via a virtual exhibition. Through May 30, 2020. Email AA-Collected to make an appointment for private tours.
AA-Collected is a designer-run and independent-design-focused retail showroom and agency with an in-house jewelry studio shared by five jewelers. Its predominant focus is contemporary jewelry but it also showcases women's and men's fashion, object, accessories, and beauty products, as well as hosting regular art exhibitions by local and international photographers and artists. Instagram @aacollected FB @aacollected.
EXHIBITION—TO SEE WHEN THE MUSEUM REOPENS
From intimate pieces to large scale works, the contemporary jewelry in Made/Worn: Australian Contemporary Jewellery explores the act of making and how jewelry is worn on the body, telling stories that start with the artist and continue through the life of the object worn or experienced, creating new resonances with owners into the future. Spanning a wide range of materials, techniques, and meanings, the works on display are playful, intricate, conceptual, personal, and political. The artists also engage with themes of place, sustainability in materials, and identity.
Celebrating diversity and inclusivity, the exhibition includes the work of 22 artists working in contemporary jewelry in Australia today. You may be surprised by some of the things in this exhibition—they don't all immediately come off as jewelry—but the definition of contemporary jewelry is broad and encompasses many things that evoke a sense of the personal and the memorable along with the melange of human emotions swirling within all of us. At the Australian Design Centre, in Sydney, through May 27, 2020.
OPEN POSITION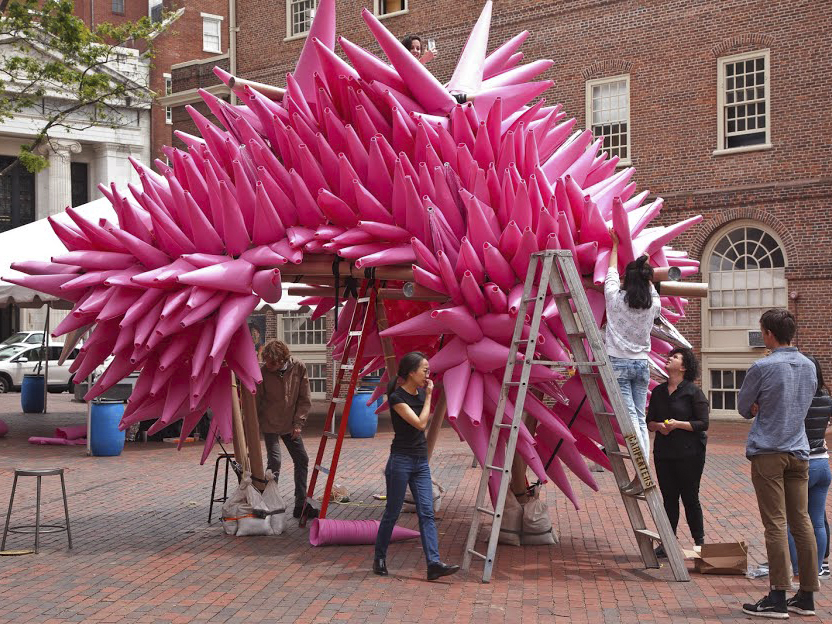 The Department of Jewelry + Metalsmithing and the Department of Apparel Design at RISD are currently inviting applications for a shared one-year appointment as assistant/associate professor in residence to begin in the fall of 2020. This interdisciplinary and experimental position at RISD crosses departments as well as the academic divisions of Fine Arts and Architecture + Design. Building on a history of mutual interest and collaboration between departments, the assistant/associate professor in residence in Apparel Design and Jewelry + Metalsmithing gives structure and agency to promote the exploration and expansion of shared discourse. RISD welcomes candidates with professional practice and a record of teaching that critically engages the overlapping areas of our disciplines and fields. Example areas of expertise: ethics of industry and sustainability, body-object relationships, identity politics and self-expression through clothing and adornment, image-making and documentation as communication. Although the successful candidate should be conversant in general issues of our fields, their practice may be centered in a "tertiary elsewhere." The application will remain open until the position is filled. Candidates who submit their materials by May 15, 2020, are assured full consideration.The full description, requirements, and information on how to apply can be found at https://careers.risd.edu/postings/2171.
CALL FOR ENTRY—SEEKING RESPONDENTS FOR SURVEY ABOUT SUPPORTIVE DOCUMENTATION
Rebekah Frank is writing an article to publish in Metalsmith magazine with the goal of encouraging emerging artists to consider the value and use of supporting documents. "Art is more than the final object. The story of a piece of art deepens through supportive documents alongside the finished piece. Supportive documentation is an essential part of an art practice, a necessary step in legacy building, and one that is often overlooked in the creative process. Documents like CVs and biographies add to the understanding of an artist's life. Artist statements, catalog essays, and exhibition reviews place art in a broader context."
Rebekah asks that you share your experience as a maker, collector, curator, or archivist on how supportive documentation influenced your relationship to art objects. Your response will inform the article. Take the survey.
CALL FOR ENTRY—JEWELRY POP-UP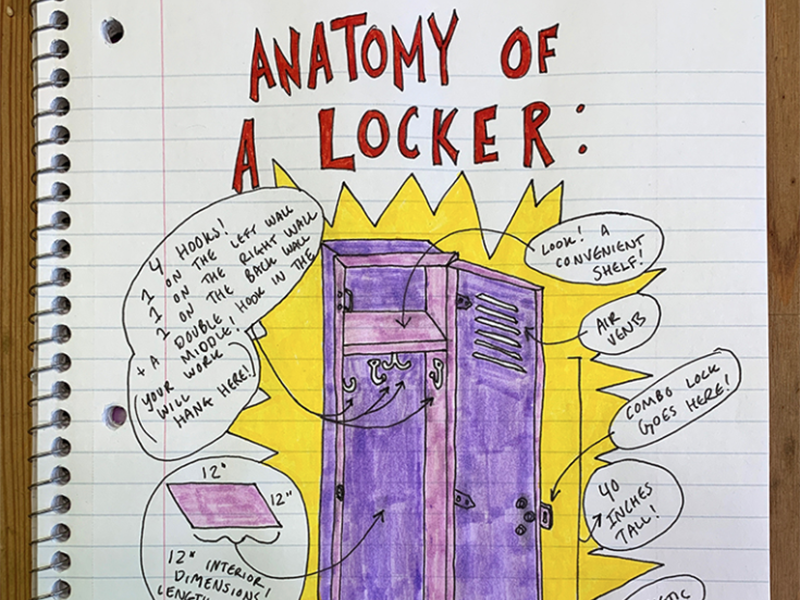 JV Collective seeks entries for a necklace and pendant for an exhibition called In-School Suspension. AJF has learned that the deadline has been extended to August 1, 2020.
JV Collective is located in the former Edward Bok Vocational High School in South Philadelphia, which was decommissioned in 2013. Years later the building has taken on a new life as a space for artists, small businesses, nonprofits, and the like. But the building retains vestiges of the building's past life: an auditorium, long rows of lockers, and empty trophy cases. In a nod to this loaded locale, JV Collective seeks submissions of necklaces and pendants to be suspended in a pop-up exhibition located in the lockers of the Bok hallway. We invite work that explores the theme of coming of age, formative years, and discovering your identity. Whatever your "high school" experience was (or wasn't), we're looking for broad interpretations of this concept. These ideas can be explored objectively or abstractly, be narrative and autobiographical or expository and analytical. But most importantly, we're looking for work that connects with this unique location and exists in conversation with the environment. Get more information.
CALL FOR ENTRY—WRITING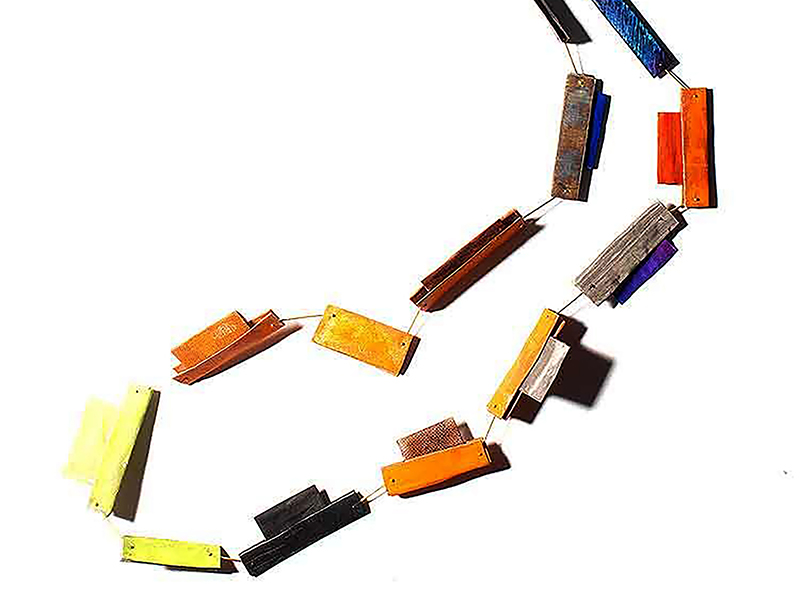 The Journal of Jewellery Research awaits papers that investigate jewelry design, theory, and the contexts in which it operates. The journal is a peer-reviewed online and open-access publication that focuses on the design, theory, and praxis of jewelry studies. It promotes jewelry research into materials, techniques, methodologies, processes, concepts, and aesthetics, providing an interdisciplinary arena for the discussion of jewelry spanning conceptual, practical, pedagogical, and cultural aspects.
Submissions can be made in two forms of academic paper: conventional and visual/textual. All submissions will be peer-reviewed by at least two members of the journal reviewing committee. The committee is formed of a panel of international jewelry and design researchers: Editorial board: Roberta Bernabei (editor-in-chief), Jayne Wallace(co-editor). Advisory board: Liesbeth den Besten, Stephen Bottomley, Lin Cheung, Monica Gaspar, Sian Hindle, Jenny Hutton, Ben Lignel, Kevin Murray, Laura Potter, André Gali, Secil Ugur, and Josephine Winther. Deadline for submission of full paper or exhibition review: June 30, 2020. Get more information.
CALL FOR ENTRY—EXHIBITION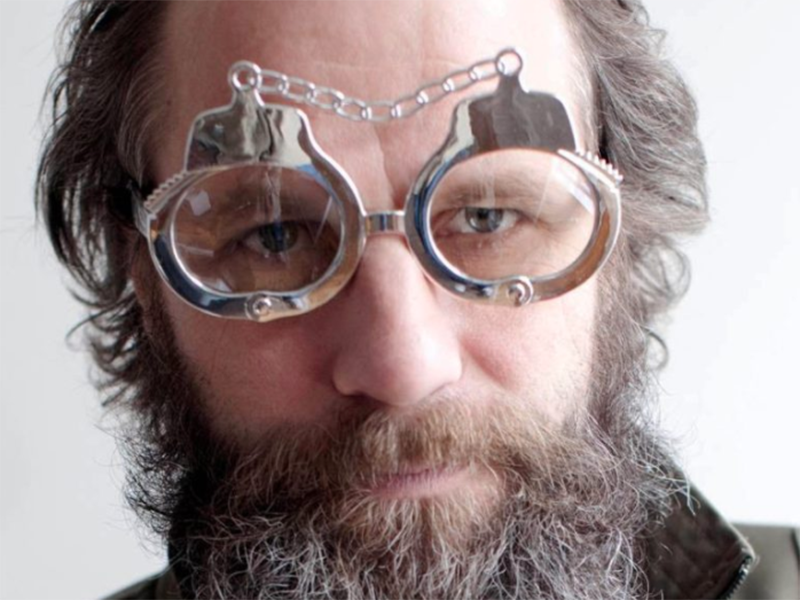 Veronika Schwarzenberg, of jewelry Gallery V&V, in Vienna, is organizing an exhibition, Shield Me Safely, on the subject of protective masks, and invites artists to submit photos of work.
All over the world, people are talking about masks. Protection and solidarity are the order of the day. Art is the glue that binds us in difficult times. Art protects people from loneliness and, currently, masks protect us in our daily routine. Since ancient times, the mask has disguised and transformed the face. It has also featured as an indispensable element in theater and in various cultures in Africa, Asia, and Latin America. Symbolically, across the historical Venetian Carnival, in early modernism, during Fasching celebrations in Austria and Germany, and across the globe, masks have flourished and enriched art. The aim of Shield Me Safely is to offer to a broader public the enormous possibilities that protective masks provide and to ensure that "mask-wearing" can become a creative and upbeat experience. All media welcome. Open until June 9, 2020, but people's choice voting has already begun, so submit photos ASAP. Get more information.
CALL FOR ENTRY—MAGAZINE SUBMISSIONS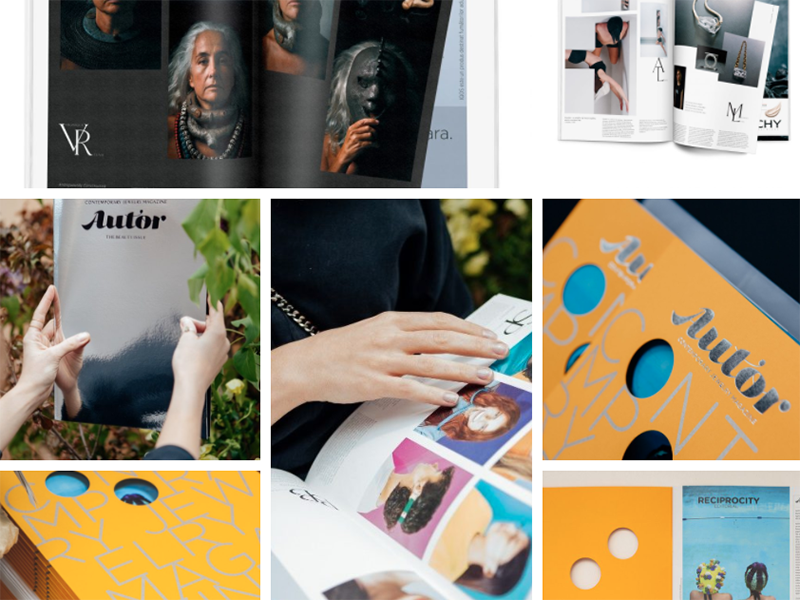 Autor magazine wants your contributions for volume 7— the Ordinary issue. From its website: "We talk about contemporary jewelry. We read about contemporary jewelry. We make contemporary jewelry and we show it, and see it in museums, galleries, exhibitions. We dream about contemporary jewelry. But do we really live it? Can we buy, and own, and wear, and enjoy it in our everyday lives? Do you believe that when something is part of the everyday [it] becomes ordinary? And is ordinary a term with negative connotations? Let's look for contemporary jewelry all around us. Let's look with curiosity at the most ordinary places. Let's try to isolate moments or scenes that surprise and dazzle. And let's keep our eyes open, ready to discern those individuals [who] dare to express their innermost facets, making their bodies the canvas where wearable objects narrate the most ordinary extraordinary stories."
You can send in—in relation to the theme—jewelry that stands out, strong visuals of "everyday bodies" adorned, honest writing, authentic voices, unexpected angles, your innermost thoughts. The magazine seeks interesting projects, photo editorials, artful visuals, texts, interviews, and confessions. Get more info. Deadline: May 31, 2020.
EDUCATION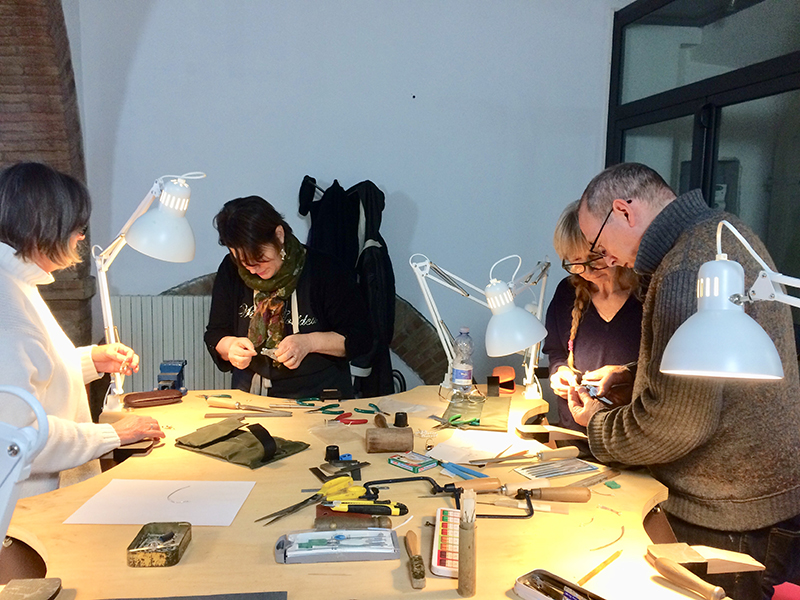 After working in Bristol and in the southeast of England, Stephen Gregory Saliba decided to take the plunge and open Art Lab Todi, a new jewelry school located on the ground floor of a listed building/palace on one of the main streets of Todi, a historic hilltop town in Umbria, in Italy. The school has already run a few beginner's courses, enrolling English-speaking students, some of whom are moving to intermediate level. Il laboratorio, as they call the jewelry workshop in Italy, is well equipped to teach all levels and is in a stunning location for a jewelry-making holiday.
Saliba looks forward to teaching advanced courses in the near future, including stone setting, and he plans to have guest teachers to teach specialist courses. Saliba taught jewelry techniques for 10 years at UK colleges (Oaklands College, Bath College, University of Hertfordshire) and private schools. He now lives in Italy full time teaching jewelry techniques and working as a bespoke jeweler. Learn more.
INTERESTING LINK
The Cooper Hewitt has posted a tutorial on designing eyewear that's aimed at all ages, so you can do it with your kids. (Although eyeglasses aren't exactly jewelry, some metalsmiths do make eyeglass frames, so this is related peripherally. Besides, it's fun!)
INTERESTING LINK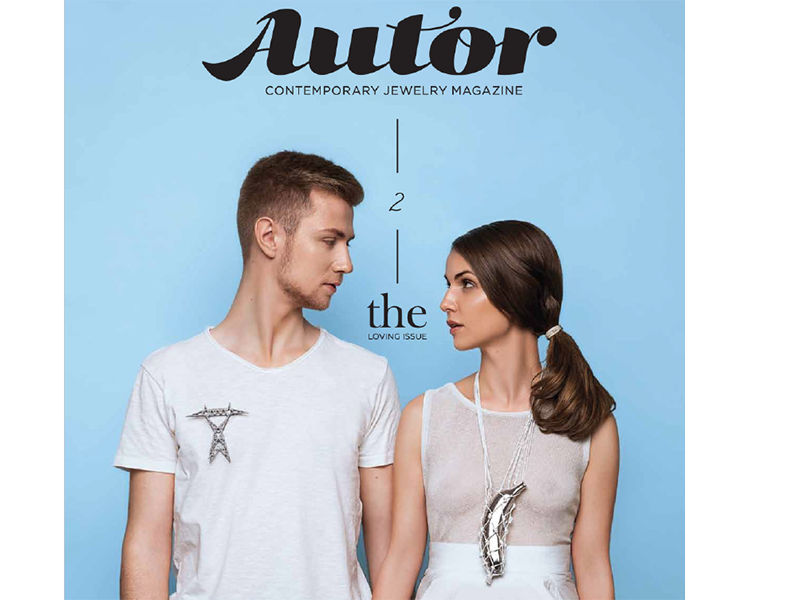 Autor magazine is giving away issue #2 for free. This issue is all about love, from A to Z, from its tiny details to the bigger picture, featuring artists from Bucharest to Tokyo, spanning miles and miles of heartfelt letters, handwritten or machine typed. With an intriguing plot, famous affairs, family album clippings, and poems to take away, with first loves worn around the wrist and cleverly cast eternal spells.