Art Jewelry Forum is pleased to introduce this new article series. The success of this compilation of interesting events, exhibitions, and items of interest to the jewelry community depends on YOUR participation. Providing a place for supporters to share what's important to them is one way AJF is celebrating our 20th anniversary year. We believe our donors, as dedicated jewelry aficionados, have a unique outlook on the world.
If you're a donor to AJF, you can add news and ideas to the monthly report by going to artjewelryforum.org/news.
If you aren't a donor, but would like to be, go to artjewelryforum.org/donate. We'd love for you to be a part of our community!
MUSEUM EXHIBITION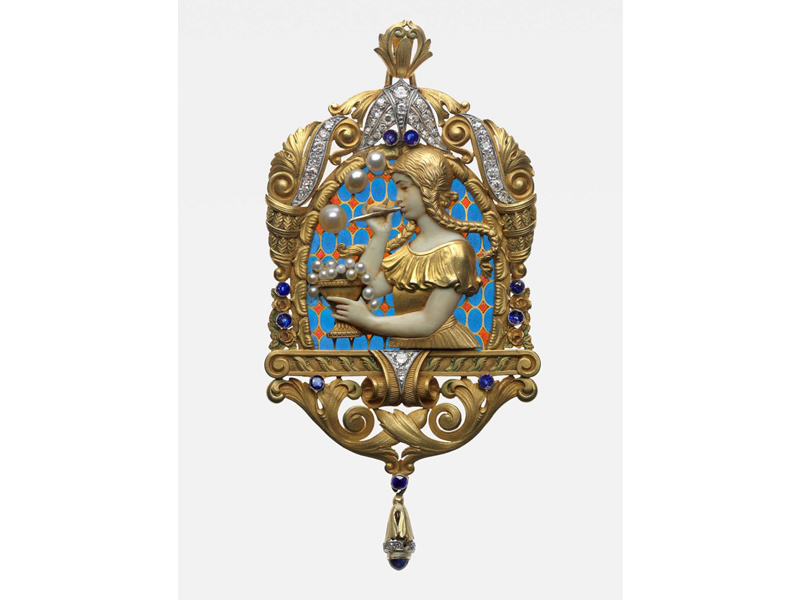 Past and Present: Revival Jewelry
History fuels the creative imagination. In the 19th century, as the Industrial Revolution forefronted technological innovation, artists, architects, designers, and jewelers in Europe and the United States were looking backward, reviving and reinterpreting earlier styles, but the revivalist narrative did not end in the early 20th century. In the digital age, as advances in technology continue to accelerate life's pace, some jewelers are turning once again to tradition and hand-craftsmanship, exploring now-timeless themes that first presented themselves hundreds, even thousands, of years ago. In 81 objects, this exhibition showcases the Museum of Fine Arts, Boston's impressive jewelry collection and makes connections between ancient, historical, and contemporary jewelry.
EXHIBITION: February 14, 2017–August 9, 2018
---
MUSEUM EXHIBITION
Tone Vigland. Jewelry – Object – Sculpture
Scandinavian studio jewelry cannot be imagined without her and her work. Tone Vigeland's jewelry objects were an integral part of her era's legendary exhibitions and publications, such as the 1961 exhibition International Exhibition of Modern Jewellery at the Goldsmiths Hall in London. To mark her 80th birthday, Die Neue Sammlung presents the first solo exhibition in Europe (outside Scandinavia) of the grand dame of Scandinavian studio jewelry–50 years after Vigeland's first solo exhibition in Kunstnerneshus, in Oslo.
OPENING: March 10, 2017, 7:00 p.m.
EXHIBITION: March 11–June 11, 2017
---
MUSEUM EXHIBITION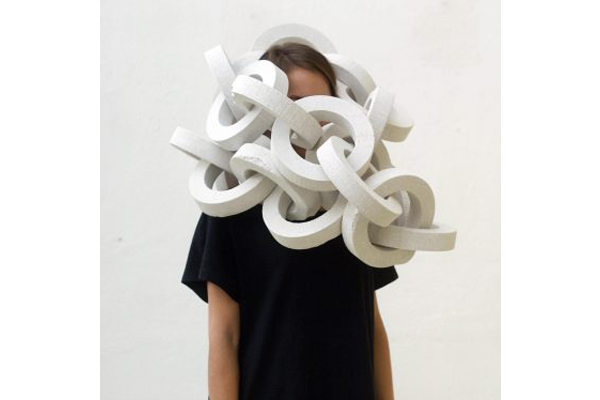 Constellation – Constellation – Atelier S + M + L_XL metal and jewellery of the Academy of Fine Arts and Design in Bratislava
For the year 2017, The New Collection has the studio S + M + L_XL metal and jewellery, the class of the Academy of Fine Arts and Design invited to Bratislava to be a guest in the Pinakothek der Moderne. This is not enough to honor the class, which is also celebrating its 25th anniversary this year. Founded in 1992 by the well-known jewelry artist Anton Cepka, one of the fathers of author jewelry in the Czech Republic and Slovakia. It has since been headed by the jewelry artist and architect Karol Weisslechner. The exhibition in Munich will be showing for the first time examples of student works from the past 15 years.
Jewelry created by different constellations are shown in a presentation conceived by the students, who invite you to discuss the future of the artist's jewelry.
OPENING: March 10, 2017, at 5:00 p.m.
EXHIBITION: March 11–June 11, 2017
---
MUSEUM EVENT
Dr. Katja Schneider: Renate Heintze – Her Way to the Work of the Author
Before German reunification, the world of jewelry in East Germany was very much a life behind the Iron Curtain. With a lecture by art historian Dr. Katja Schneider on Renate Heintze–a goldsmith, one of the four members of the studio jewelry movement in East Germany, and a tam at Burg Giebischensten in Halle–Die Neue Sammlung provides a further crucial contribution to the history of the international jewelry scene. The lecture will be in English.
LECTURE: Sunday, March 12, at 11:00 a.m.
---
MUSEUM EVENT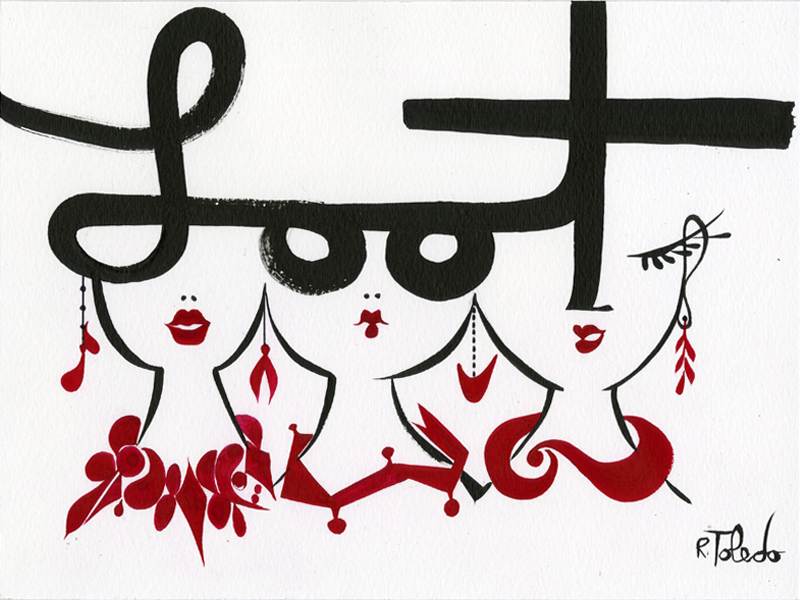 The Museum of Arts and Design (MAD) will present LOOT: MAD About Jewelry, its annual exhibition and sale featuring designs from more than 50 emerging and acclaimed international jewelry artists. Now in its 17th edition, LOOT has become known as the ultimate pop-up shop for contemporary artist-made jewelry, where collectors and jewelry enthusiasts have the rare opportunity to meet and acquire pieces from some of the most innovative creators in the field. LOOT is in keeping with the long-standing commitment of the Museum of Arts and Design to present jewelry as an art form. MAD is the only American museum to possess a gallery dedicated to the display of both temporary jewelry exhibits and its own collection of contemporary and modern studio and art jewelry. Proceeds from LOOT: MAD About Jewelry benefit the museum's exhibitions and education programs. For more information, please contact Rebekka Grossman.
EVENT: April 3-8, 2017
---
MAJOR JEWELRY EVENT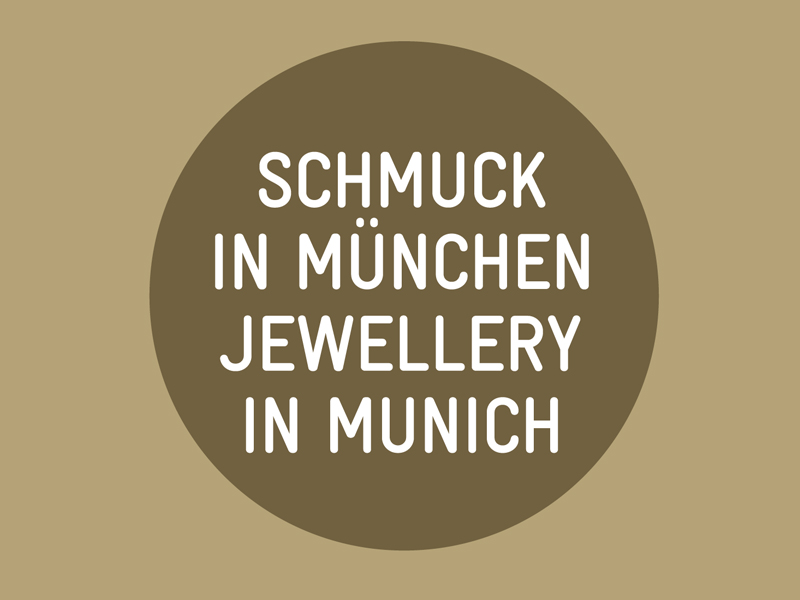 The special show Schmuck, at the Internationale Handwerksmesse, is the major event in the field of contemporary art jewelry. Founded by Herbert Hofmann in 1959, it is now one of the most outstanding exhibitions on the international jewelry scene, and a meeting place for collectors, gallery owners, museum curators, and jewelry artists from all over the world. It is organized each year by the Chamber of Crafts for Munich and Upper Bavaria and sponsored by the Danner Foundation. For this reason, there is a range of other events relating to Schmuck that are held at galleries, studios, and museums throughout the entire city. For the first time, Internationale Handwerksmesse organizer GHM provides an overview of Schmuck and related events, which take place this year from March 8–14. Download the pdf here.
---
MAJOR AWARD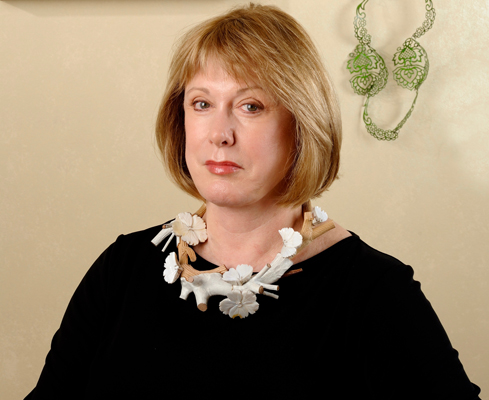 The Herbert Hofmann Prize and the Susan Beech Mid-Career Artist Grant recipient will be announced from the main stage at the International Handwerkskammer Messe (IHM) in Munich on Saturday, March 11, 2017, at 5:00 and 5:30 p.m., respectively. The Herbert Hofmann Prize will be awarded to three of the 67 participants in Schmuck, curated this year by Cornelie Holzach. The Susan Beech Mid-Career Artist Grant recipient will be selected from a pool of 98 proposals to receive $20,000 to fulfill that artist's proposal. Check out the full list of presentations, performances, and other activities from the Handwerk stage.
---
MAJOR AWARD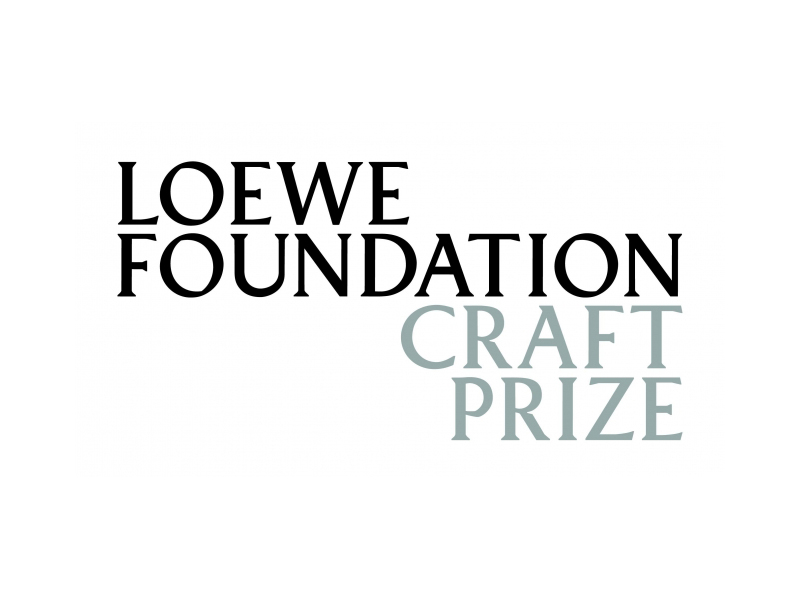 Congratulations to the jewelry and metals artists selected as finalists for the LOEWE Craft Prize: 26 works have been selected as finalists by the Experts Panel out of more than 3,900 participants. These works will be submitted to the jury for their final decision on April 10 and will form part of the touring exhibition. Jewelry finalists: Fatima Tocornal Garcia (Spain), Patricia Domingues (Portugal), Robert Baines (Australia), Kim Buck (Denmark). Metals finalists: David Huycke (Belgium), Adi Toch (UK), Helena Schepens (Belgium). CONGRATS!
The prize for the winning entry is €50,000. The winning work selected by the jury, as well as the works of the finalists selected by the Experts Panel, will be included in an exhibition, LOEWE Craft Prize 2017, on view in Madrid and subsequently traveling to other cities in Europe, Asia, and the United States. There will be an accompanying catalog.
[Note: The original text incorrectly recognized David Clarke as one of the finalists. It has been corrected to recognize David Haycke.]
---
CALL FOR ENTRY: WRITING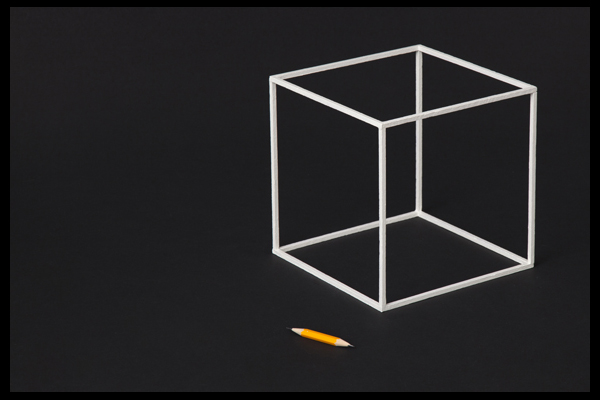 Art Jewelry Forum, the world's foremost platform for critical thinking about contemporary jewelry, is now accepting proposals for articles and reviews to be published on our website. What have you seen/heard/experienced that drove you to put pen to paper, or fingers to keyboard? AJF wants to know, AND we want to share your writing with an audience dedicated to all things related to jewelry.
Pitch us your ideas, send us your abstracts, tell us what you've been thinking about–loosely related to all things jewelry, of course. The next deadline is March 15, 2017.
---
CALL FOR ENTRY: WRITING
The Journal of Jewellery Research (JJR) is the first peer-reviewed online and open-access publication that focuses on the design, theory, and praxis of jewelry studies. It currently has an open call for full papers, with a submission deadline of June 30, 2017.
The journal promotes jewelry research into materials, techniques, technologies, methodologies, processes, concepts, and aesthetics. It provides an interdisciplinary arena for the discussion and analysis of jewelry. This spans conceptual, practical, pedagogical, and cultural contexts across both contemporary and historical timeframes and at the intersections between jewelry and other disciplines. JJR aims to publish original papers that have demonstrable research and a clear contribution to existing knowledge–to this end it fosters submissions from practitioners, researchers, theorists, curators, and historians. JJR publishes original papers in two forms of academic paper: Conventional and Visual/Textual. Please see descriptions of each form, formatting requirements, and contact information on the official website.
---
AUCTION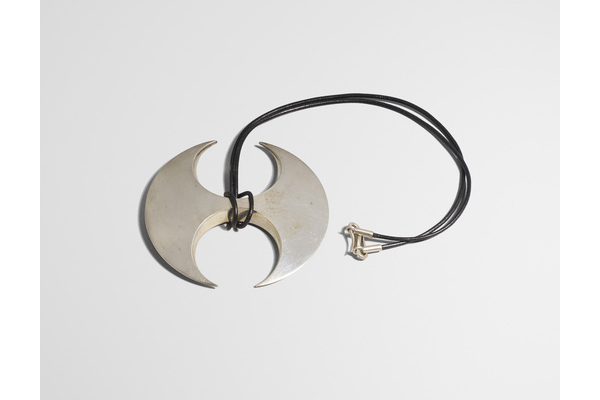 On March 16, Wright presents John Prip: American Metalsmith, an auction celebrating the life and work of one of the country's most innovative workers in metal. Comprised of more than 100 works from the artist's own collection, this sale features pieces made between the 1950s and the 1990s and ranges from flatware studies to sculpture and jewelry. From well-known designs for Reed & Barton to one-of-a-kind functional and decorative objects, the works in this sale exhibit technical precision, innovation, and a mastery of material.
---
LEARNING OPPORTUNITIES
Summer School Program at the Ilias Lalaounis Jewelry Museum: Hephaistos Summer School
The Ilias Lalaounis Jewelry Museum, the Athens-based museum devoted to the art of jewelry and the decorative arts, is starting a two-week-long summer school program in June 2017. The Hephaistos Summer School covers a variety of classes on art history, archaeology, and the technology of classical and contemporary jewelry.
Classes, lectures, and study groups will take place in the ILJMuseum lecture halls, while on-site study visits have been planned to familiarize students with Greek decorative arts from antiquity to the present in the heart of Western civilization. Classes will cover the history and archaeology of jewelry from Classical Greece to Byzantium and from Medieval Europe to Western contemporary design. Study visits to museums, archaeological sites, and jewelry workshops will be hosted by specialist guest lecturers.
We expect to attract applicants from a wide range of studies, including archaeology, art history and cultural studies, museum studies and arts administration, and fine arts undergraduates and graduates.
The program is run by Professor Dimitris Plantzos, a classical archaeologist teaching at the University of Athens, and Ioanna Lalaounis, a jewelry historian and director of the ILJMuseum, with assistance from ILJMuseum curators, artists, and academics living and working in Athens.
---
GENERAL INTEREST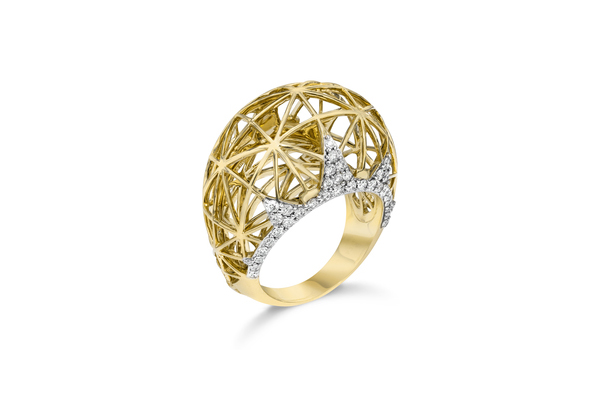 There has been a lot of commentary about Nordstrom's discontinuing Ivanka Trump's jewelry, and one of AJF's donors got curious enough about what it looked like to find a link online. And discovered it's just what you would expect from Donald's little girl. The collections include names like Empire, Liberté, Metropolis, and Montmartre … a little French and a little patriotism mixed together to get you fairly traditional jewelry.
---
GENERAL INTEREST
Behind the Scenes: the Making of the Oscar Statuette is a short video that shows the process that many of you will be familiar with. See how many hands touch the statuette before it is presented in the award ceremony.
---
GENERAL INTEREST
A heated discussion over a ring featured in National Jeweler shows that jewelry designers (and editors) are not immune to online trolling. Follow the link for more information about the original article, a link to the Facebook post in question, and thoughts from the National Jeweler's editor Ashley Davis.
---
GENERAL INTEREST
Here's an interesting write-up in the Philadelphia Inquirer about a group of young jewelers–some of whom you might recognize and love–working in South Philly as a collective to share tools, space, and ideas.
---