Art Jewelry Forum is pleased to share the news that members of our community find noteworthy. Is something missing? The success of this compilation of compelling events, exhibitions, and items of interest to the jewelry community depends on YOUR participation.
If you're a member of AJF, you can add news and ideas to the monthly report by going here. If you aren't a member, but would like to become one, join AJF by making a donation.
ANNOUNCEMENT
The Sacred & the Profane is a group exhibition on the ambiguity of rituals and objects curated by ZLR Betriebsimperium (Christoph Ziegler and Loukia Richards). In archaic times, religion, cult, and rite were experienced as a fundament of social life. Movements, ornaments, words, and objects outlined the sacred and the profane. For hundreds of years, both sides of life were inextricably linked, according to Mircea Eliade, the 20th century's most influential historian of religion. The Sacred & the Profane focuses on rituals, symbols, objects, and practices that still prevail—often disguised as trivialities—in our rational, consumption-oriented, and mediated world. The beauty of demons and saints, obsessive compulsive disorder, faith and suffering, fall and resurrection, ecstasies and self-annihilation, rebirth through recycling, the cult of kitsch objects, votives for a Godless spirituality, destruction of memories, the jewelers' hell, religion and hate, emotions, and the genesis of symbols are the key words describing participants' work. With Daniel von Weinberger, Linda Savineau, Bruna Hauert, Ludwig Menzel, Camilla Luihn, Ria Lins, Bettina Ulitzka, Anna Watson, Alexandra Hopp, Hilde Ramstad, Margarita Malliri, Christoph Ziegler, and Loukia Richards. At Galerie Weltraum, in Munich, March 14–17, 2019.
ANNOUNCEMENT—WORKSHOP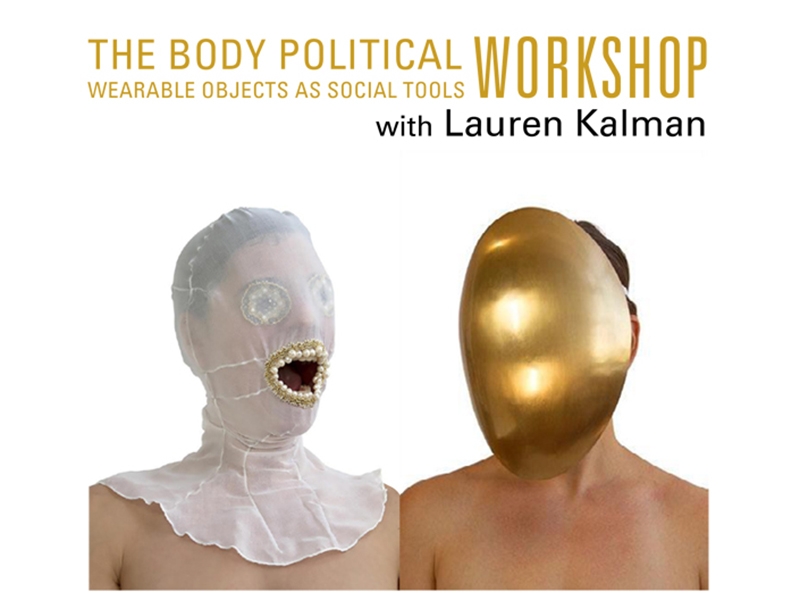 Lauren Kalman will give a workshop called "The Body Political: Wearable Objects as Social Tools" May 10–12, 2019, in a country house 15 km from Lisbon, Portugal. "In this workshop participants will explore and produce dynamic human-scale wearable sculptures addressing wearable objects as performed social tools. Our personal politics are rooted in values and these values can be projected through the adornment, dress, tools, and objects we wear. From the activist to identity to the deeply silly, this workshop will explore object-making intended to be activated through performance and documentation. Participants should expect to engage in making, writing, and performance games. The workshop is structured around three related topics and will include presentations of artists, writings, and methods of making and documenting work." Information and registration: [email protected].
MUSEUM EXHIBITION
Le Temps des Collections VII: Did someone say jewellery? This program, launched in 2012 at the Museum of Fine Arts in Rouen, is one of the first initiatives in France to put collections back at the heart of museum exhibitions. In this seventh edition, fashion and textiles are the opportunity to unveil to the public the rich collection of jewelry held by the Réunion des Musées Métropolitains. Ornaments from Oceania, 18th-century necklaces and chatelaines, Merovingian fibulae, amulets from New Guinea, Gallo-Roman treasures, traditional jewelry of Normandy—the collections of the museums of the Réunion des Musées Métropolitains are rich in an exceptional diversity of pieces which allow us to question the place of jewelry and adornment in human societies. With an emphasis on the symbolic, social, sentimental, gender, or political values attached to these ornaments, this exhibition will present pieces from the collections of the Museum of Antiquities, the Fabrique des Savoirs, the Museum of Natural History, the Museum of Fine Arts, and the Museum Secq des Tournelles, gathered together for the occasion. While some works are regularly featured in the permanent collections, others will be on display here for the first time. Through May 19, 2019.
MUSEUM EXHIBITION—CLOSING SOON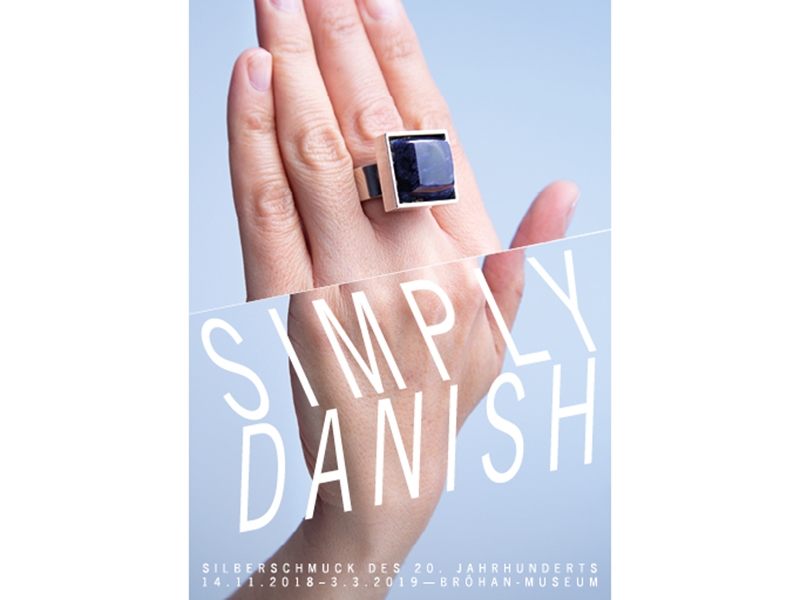 The exhibition Simply Danish. Silver Jewellery of the Twentieth Century, which closes soon, presents the collection of the Berlin couple Marion and Jörg Schwandt, with around 170 works of silver jewelry by 48 Danish artists, including icons such as Georg Jensen and Mogens Ballin. The collection provides an overview of the various currents of Danish jewelry design in the 20th century. The spectrum reaches from floral belt buckles in the Art Nouveau style to constructivistic works from the 1930s to typically organic shapes from the 1950s. Silver jewelry of later decades reflects the preference of Danish jewelry designers and workshops for geometric shapes and combinations of materials. The exhibition shows how a fixation on the material value of a piece of jewelry was abandoned by the Danish bourgeoisie in favor of artistic value, and how this change in mindset has inspired Danish jewelry design for over 100 years to attain great aesthetic achievements. At the Bröhan-Museum, in Berlin, through March 3, 2019.
EXHIBITION—CLOSING SOON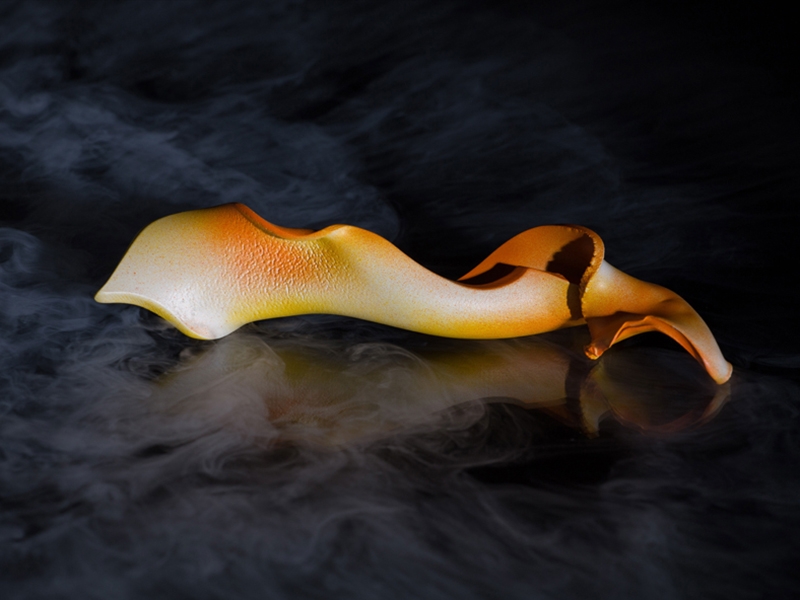 Martin Verner is a Czech jewelry artist living in Prague. The Freestyle exhibition at the Inthependant Contemporary Jewellery Gallery in Porto, Portugal, presents Verner's most recent jewelry collection from 2017 and 2018. The title of the exhibition refers to the artist's freedom in forming the plastic material that requires both manual skill and great deal of improvisation. Reformation, the title of the accompanying this blurb, refers to the heroic death of Jan Hus, priest, theologian, rector of Charles University in Prague, and an important Czech predecessor to Protestantism. Hus was burned at the stake in 1415 for his reformative opinion of the Catholic church; his life and death influenced Martin Luther and inspired the Protestant Reformation in Western Europe. Flames as the main symbol commemorate not only Hus's early death by fire but also resemble him as a passionate educator and zealous public speaker. The jewelry pieces were made of ABS sheets, free-formed over heat, and the finish is built by multiple layers of spray paint.
Martin Verner: Freestyle is on show at Inthependant Contemporary Jewellery Gallery, Rua Miguel Bombarda 285, loja 9, Porto, Portugal, until March 2.
MUSEUM EXHIBITION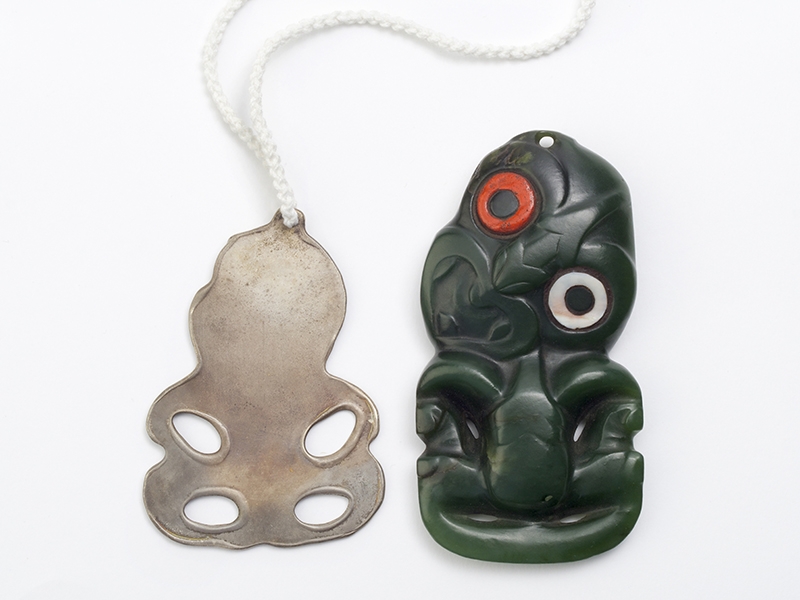 The exhibition Jewelry – Makers and Carriers presents jewelry of gold, silver, beads, and natural materials, including wood, feathers, hair, paper, and copper, covering a period of many centuries. It also includes contemporary jewelry by designers from around the world. Their work shows an appreciation of traditional techniques, motifs, and materials, sometimes as a source of inspiration for new applications, sometimes in combination with contemporary techniques. This yields exciting and impressive jewelry, such as the rings of Johanna Dahm, who learned the casting method of an Asante master goldsmith from West African Ghana. Billed as one of the largest collections ever of jewelry in a Dutch museum, the exhibit is on view at the Afrika Museum, located in Berg en Dal, a village near Nijmegen, in the Netherlands, through June 2, 2019. A special catalog has been compiled for the show; in addition to beautiful background stories, it takes the reader into the world of different materials, with information about the 700 different objects on display.
EXHIBITION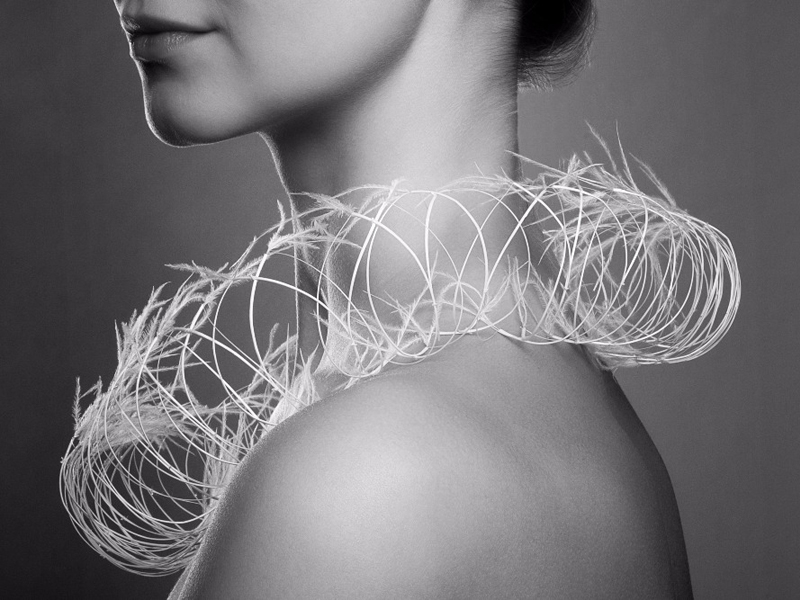 The exhibition To Be A Part presents six years of student projects in the metalwork and jewelry studio of Ladislav Sutnar Faculty of Design and Art, at the University of West Bohemia, in Czechoslovakia. Young artists found surprising ways to deal with challenging topics such as relationship, breath, or beauty in us and around us and proved that not only are they open to all kinds of experiments but also that they can work with a good deal of concentration and craftmanship. The exhibition is accompanied by a book of the same title.
MUSEUM EXHIBITION—CLOSING SOON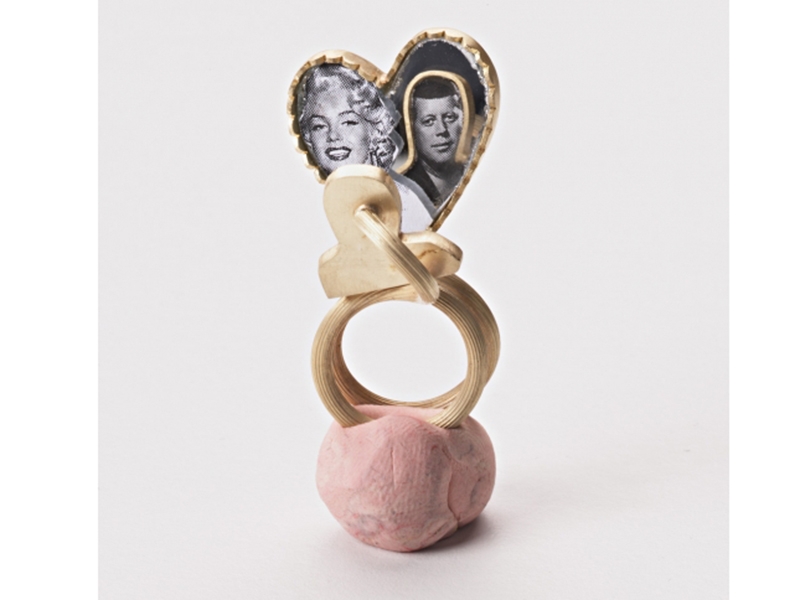 Fake News and True Love. Fourteen Stories by Robert Baines. It's easy to fall into the trap of sensational headlines. Even careful and informed readers must work to resist the pull of fake news, a phenomenon currently dominating American media. In his solo exhibition Fake News and True Love: Fourteen Stories by Robert Baines, the Australian contemporary artist explores this issue through the lens of jewelry. By making up and "fact-checking" news stories to accompany his works, Baines manipulates what is accepted as truth to address the influence that fake news has on our perception of events. Baines has shaped the fields of contemporary jewelry and jewelry history for over 40 years. In 2010, he was named a Living Treasure–Master of Australian Craft for his significant contributions. In addition to teaching and maintaining his own contemporary jewelry practice, he studied ancient jewelry at the Metropolitan Museum of Art and masterworks in several other international institutions. Through these experiences, he has essentially learned to brilliantly copy jewelry–from the ancient to the modern–making him uniquely suited to a show of this caprice. At the Museum of Arts and Design through March 3, 2019.
MUSEUM EXHIBITION—CLOSING SOON
Rigour and Freedom. The origins of Italian contemporary jewellery. Rings, earrings, necklaces, bracelets, and brooches designed and made as works of art. Sculptures to wear and admire, born from evolving thought and that tell the story of Italian genius in the art of gold. The shapes, functions, and characteristics of the 20th-century jewel are the protagonists. It's a tribute of international scale that the Fondazione Marino Marini di Pistoia dedicates to the origins of contemporary jewelry through the masterpieces of the three greatest masters of gold: the Paduan Giampaolo Babetto (Padua, 1947), Francesco Pavan (1937), and, taking the journey back to the birth of the jewel, Mario Pinton (Padua 1919–2008). He also studied under Marino Marini, when he was teaching at the Istituto Industrie Artistiche (ISIA) of Monza, where Pinton was inspired to rework the jewel as a true work of art. This exhibition highlights for the first time the relationship between Pinton and Marino Marini, author of jewels and works of art made with precious materials. Through March 24, 2019, at the Marino Marini Foundation, in Pistoia, Italy.
EXHIBITION/EVENT
The École de joaillerie de Montréal's Gallery Space will present the exhibition The Intangibility of Identity, which features works by eight established and emerging artists: Simon Cottrell, Magali Thibault-Gobeil, Laura Sasseville, Marie-Eve G. Castonguay, Danielle Van Patter, Elin Weinstein, Leyla Ghiastalab, and Alex Kinsley Vey. This exhibition is the result of a four-day workshop led by internationally renowned Australian contemporary jewelry artist Simon Cottrell, in July 2018. As he was visiting Montreal on the occasion of the exhibition Aurora Australis, Contemporary Jewellery from Australia, at Galerie Noel Guyomarc'h (curator: Katie Scott, Gallery Funaki), the École de joaillerie de Montréal invited Cottrell to present his workshop, "Building the Intangible."
"What might happen if jewelers considered the end-point of their creative process, not as the jewelry object, but rather as the wearer's/viewer's perceptions, directed via the jewelry object?" asks Cottrell. "The 'Building the Intangible' workshop aims to critically explore the way we want our works to be sensed, and then perceived, by others. The workshop is aimed at unveiling the fundamental priorities of each individual's creative goals, then, using the insights gained to more carefully direct a wearers' responses through jewelry making." Through March 18, 2019.
MUSEUM EXHIBITION—CLOSING SOON
Sonwai: The Jewelry of Verma Nequatewa showcases the work of Verma Nequatewa (Hopi, b. 1949), who began an apprenticeship with her uncle Charles Loloma around 1966. Nequatewa has signed her distinctive work with the Hopi feminine word for beauty, Sonwai, since 1989. It complements her uncle's name, which was the masculine word with the same meaning.
Nequatewa worked with her uncle for more than 20 years. In that time she not only learned specific jewelry-making techniques but she also learned to distinguish quality stones and to develop a keen design sense. Today, she's recognized as one of the leading Native American lapidary artists. Although her jewelry has been featured in the U.S. and internationally, this is the first comprehensive exhibition of her work. At the Heard Museum, in Phoenix, Arizona, USA, through March 10, 2019.
CALL FOR ENTRY—RESIDENCY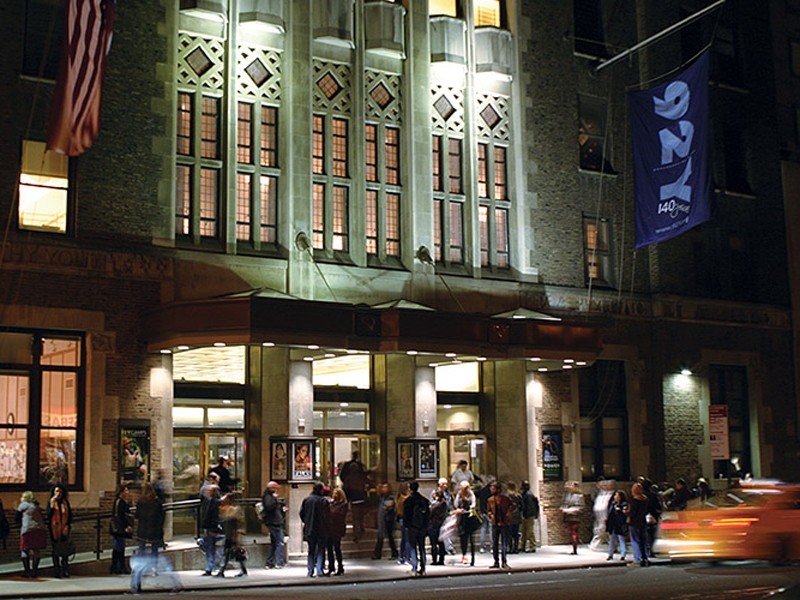 DEADLINE EXTENDED TO APRIL 12
92Y is now accepting applications for its upcoming residency, which will take place August 14–September 15, 2019. The International Jewelry Artist Residency is a juried residency for cutting edge, emerging and established jewelry artists to develop their work in the multifaceted New York City art scene. It provides the opportunity for an international artist with a studio-based practice to develop a new body of work or complete research while engaging with New York's cultural community, and includes access to 92Y Residence, 24-hour private studio working space, and travel expenses to and from New York City.
This Residency offers the opportunity for an artist to share with the New York City design community their different aesthetic, technical or design impetus through a required 2-day lecture and workshop at 92Y Jewelry Center during the last weekend of the residency and through professional meetings with participating cultural institutions while expanding their artistic and professional opportunities. Mature as well as emerging artists are encouraged to apply. The residency is awarded to one artist each year. Applications and supporting materials must be submitted by April 12, 2019. Find more info and apply here.
CALL FOR ENTRY
The organization Alliages has two goals: to promote contemporary jewelry and educate about this art. To educate the public on contemporary jewelry, Alliages started a private collection transmitted this year to the museum selected. From its creation up to now, Alliages has promoted this collection and the artists which are part of it, using virtual or physical networks. To promote and reward jewelers, Alliages created its Award for Contemporary Jewellery. Deadline: March 15, 2019.

CALL FOR ENTRY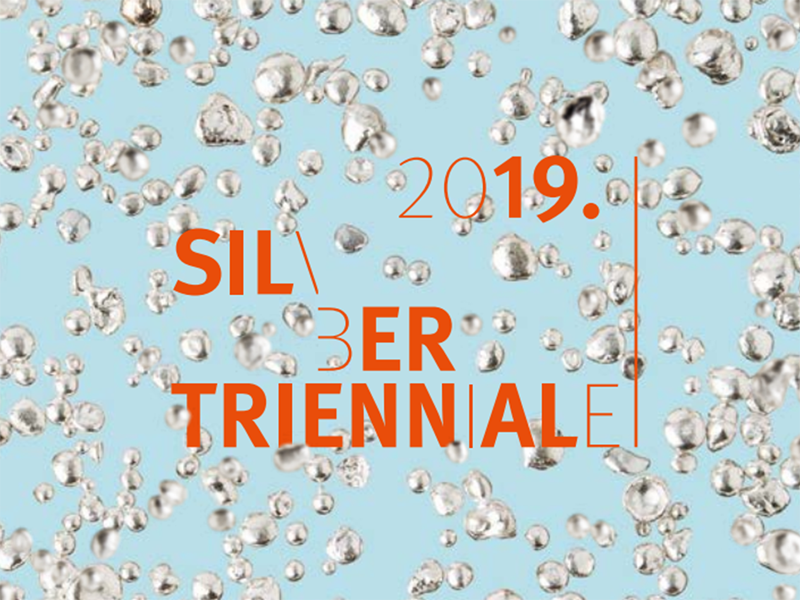 Silversmiths, metal artists, and designers from around the world, as well as students and apprentices, are invited to participate in the main competition and the Youth Prize (for those born in 1984 and younger) of the Silver Triennial, 19th International Competition Award. Deadline to apply: June 21, 2019.
CALL FOR ENTRY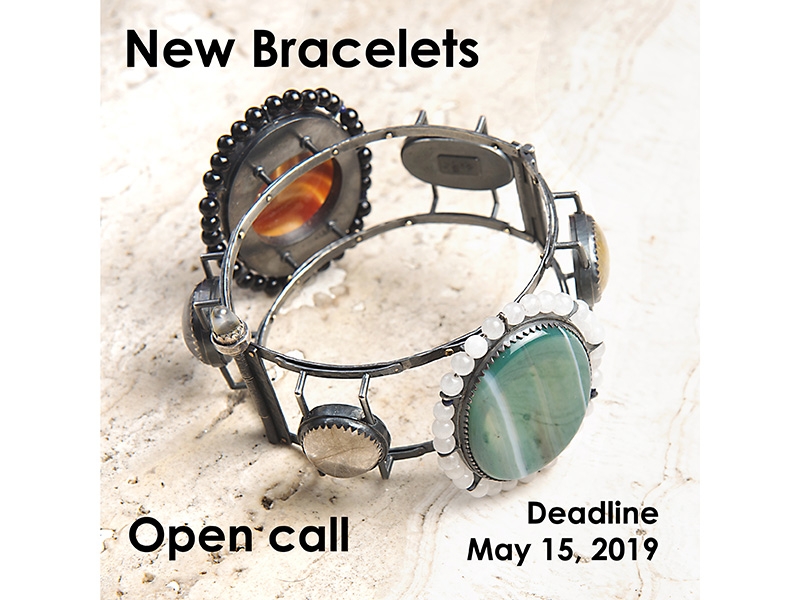 Following the success and interest in his books New Brooches: 400+ Contemporary Jewellery Designs, New Necklaces: 400 Designs in Contemporary Jewellery, New Earrings: 500+ Designs from Around the World and New Rings: 500+ Designs from Around the World, Nicolas Estrada invites artists to submit work for selection to be included in the fifth book of the collection, to be titled New Bracelets: 500+ Contemporary Jewellery Designs. Find more information here.
CALL FOR ENTRY—AWARD
The ZLR Jewellery Awards aims to encourage jewelry artists to keep on striving for excellence! ZLR celebrates five years of jewelry art exhibitions at Munich Jewellery Week (2015–2019) and grants three awards. The ZLR Jewellery Awards intend to set a paradigm for personal responsibility and individual initiative, as well as question the value of prestige and distinctions in the international jewelry community. Eligible is every jewelry artist who presents work in a solo show, group show, or event during Schmuckwoche Muenchen/Munich Jewellery Week 2019. The awards—three individual artist residencies in Greece—may boost the jewelers' imaginations and enrich their understanding of the meaning and uses of jewelry. Greece's fascinating 5,000-year-old jewelry tradition can become an indispensable source of inspiration for every jewelry artist who sees beyond the obvious. The ZLR Betriebsimperium Jewellery Awards jury consists of Rudolf Becker, owner of Galerie Weltraum (Munich); Bruna Hauert, artist and owner of Friends of Carlotta, Galerie fuer Schmuck (Zurich); Unk Kraus, jewelry artist and curator (Munich); Ludwig Menzel, jewelry arist (Berlin); Christoph Ziegler, visual artist and curator, FaveLAB founder (Hamburg); and Loukia Richards, visual artist and curator, FaveLAB founder (Athens). Learn more and apply here.
JEWELRY IN THE NEWS
You've got something on your teeth—models, musicians, and normals are adhering tiny jewels known as tooth gems to their teeth. What could go wrong? Find out in this article from the New York Times.
JEWELRY IN THE NEWS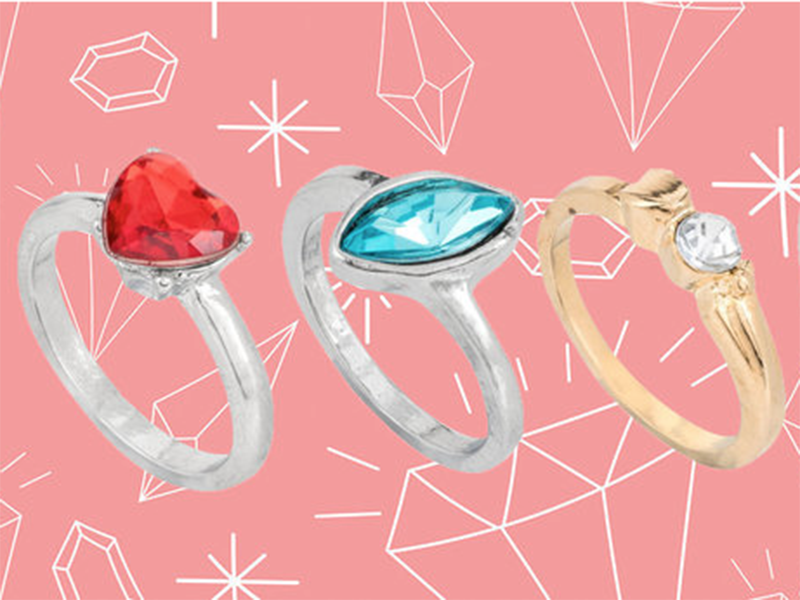 Britons are popping the question with plastic. More than 20,000 bought an engagement ring from Poundland (a discount store similar to Dollar Store, in the US) prior to Valentine's day this year. The rings come in four models and colors, cost one pound (roughly $1.30), and resemble traditional engagement rings. The company says the rings have proved popular because they give people the chance to propose "before they need to invest in the real rock"—so, though you hoped this might be a critique of preciousness, clearly very little has changed. Read the story on Huff Post, in the Guardian, or in the New York Times.
JEWELRY IN THE NEWS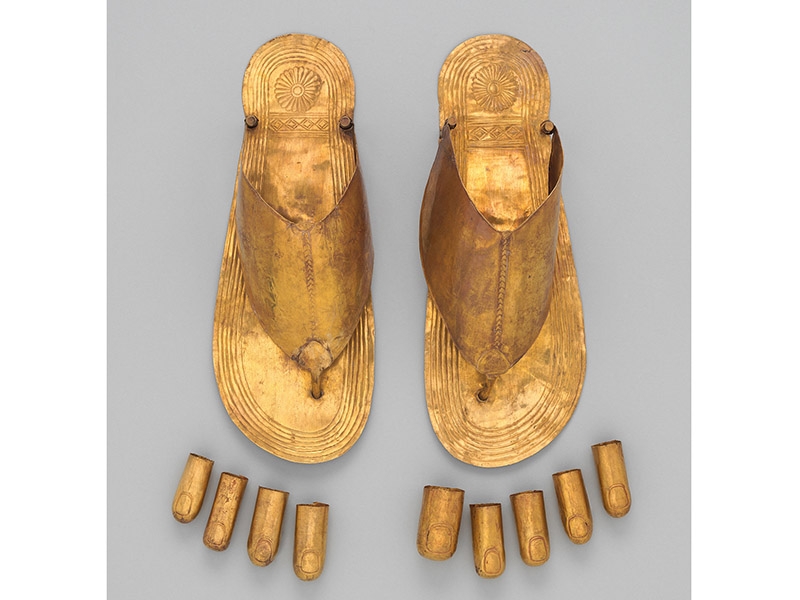 Hyperallergic reviewed Jewelry: The Body Transformed at the Met. Do you think it's a fair assessment?