Art Jewelry Forum is pleased to share the news that members of our community find noteworthy. Is something missing? The success of this compilation of compelling events, exhibitions, and items of interest to the jewelry community depends on YOUR participation. If you're a member of AJF, you can add news and ideas to the monthly report by going
here
. If you aren't a member, but would like to become one, join AJF by
making a donation
.
AJF LIVE EVENTS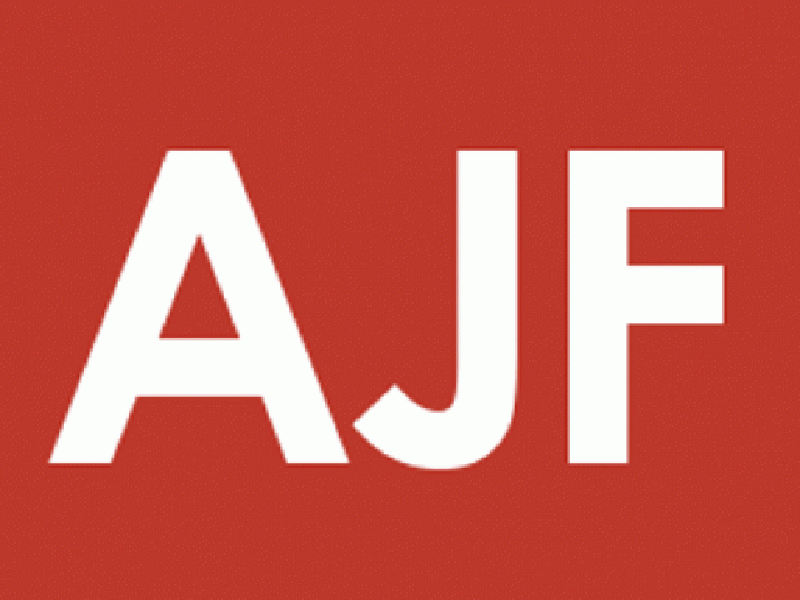 You can watch (or rewatch) any of our AJF Live events whenever you like because we record them all and post them on our website. Here's a list to some of the most recent ones, with links to the videos:
AJF Live with Melanie Bilenker
ANNOUNCEMENT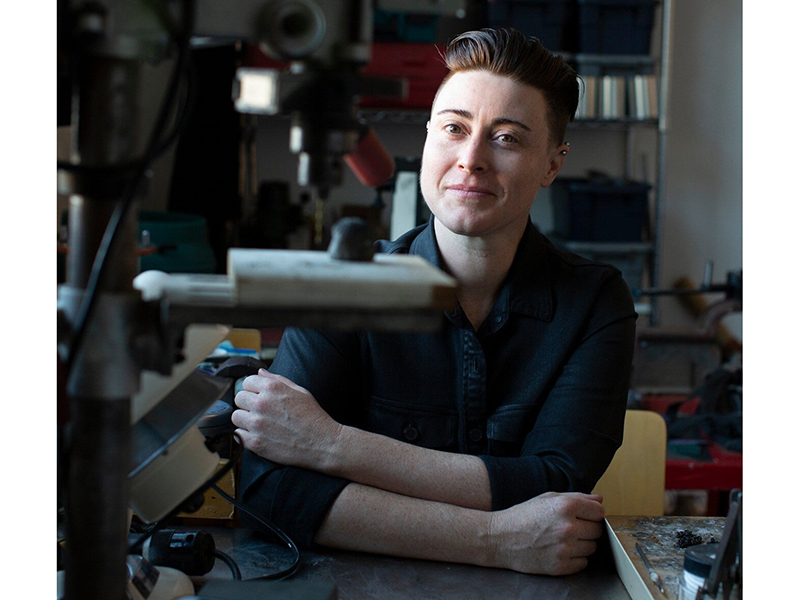 The Baltimore Jewelry Center welcomes Rebekah Gail Frank to its studio for its inaugural one-month Professional Mid-Career Residency. She will be joining the BJC from March 10–April 10, 2021. Frank received her MFA in jewelry/metalsmithing from Cranbrook Academy of Art in 2012, and a BFA in jewelry/metalsmithing from Texas State University in 2010. Her chosen material is steel, a fascination discovered through a challenge received when she was 18, and her creative practice has focused on that material ever since: she has worked as a blacksmith, a welder, a machinist, and, currently, a jeweler. In her work, Frank uses basic materials that define space: steel chain and short lengths of steel wire. The structures are minimal, spacious, without complexity. Despite the geometry and material, they are not hard pieces. Softness enters the pieces as they drape and conform to the environment they interact with, the gentle pull of gravity, the planar surfaces of a table, the curves of the body. There is a delicacy in the line and in the structure, but these flexible perimeters create their own spaces, capturing a moment within their curves and edges.
ANNOUNCEMENT—ANNIVERSARY
Sculpture to Wear Gallery celebrated its 22nd anniversary on January 16, 2021—congratulations! Learn more on EINPressWire and Stu News Laguna.
ANNOUNCEMENT—ANNIVERSARY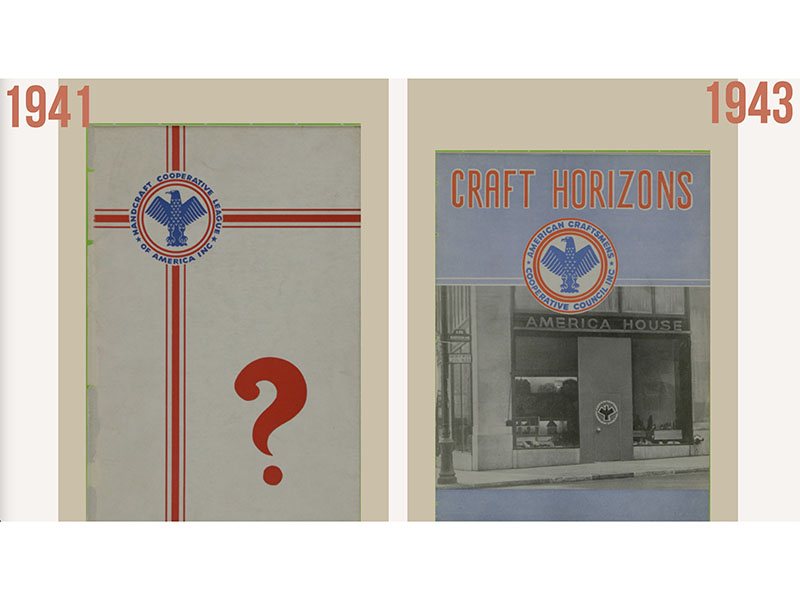 American Craft magazine turns 80 this year—happy birthday! Beth Goodrich, the American Craft Council's librarian, gives a brief history in Library Quarterly: "In August of 1940, amateur potter and philanthropist Aileen Osborn Webb organized numerous regional craft organizations into a single national organization, the Handcraft Cooperative League of America. A precursor to the organization that over the years became known as the American Craft Council, the League aimed to address the challenges of marketing and distribution of handmade goods, particularly those emanating from rural communities. That same year, the League opened America House, a retail outlet located in New York City devoted to the sale of handcrafts. A newsletter for the participating craftspeople of America House was first published in November of 1941 without a name but with a large question mark on its cover. "Do you know our name?" the issue asks, as a call for suggestions. By the second issue in May 1942, the name was revealed—Craft Horizons." Read the full article.
ANNOUNCEMENT—ACQUISITION
The Museum of Fine Arts, Houston, acquired one of Tiff Massey's pieces last summer. The work, titled Je Ne Sais Coiff IV, hangs in the Nancy and Rich Kinder Building, which displays modern and contemporary art. It's included in the Cindi Strauss Gallery, dedicated to craft. Massey was the winner of AJF's 2019 Susan Beech Mid-Career Artist Grant.
ANNOUNCEMENT—AWARD
Tanel Veenre Jewellery: Kingdom of Dreams has been declared one of the 20 most beautiful Estonian books of 2020. Palju õnne! The competition 25 Best Designed Estonian Books aims to celebrate books with the most remarkable design and technical execution. Its jury has acknowledged the country's best books since 1998. This time the contest received 145 submissions and 44 submissions for children's books from 87 publishers. Tanel Veenre's Kingdom of Dreams is a catalog that celebrates his brand's 10th anniversary. The reader gets a deeper insight into the creation of the brand and Veenre's personal insight and inner thoughts about taking a step from art to design. Interviews with people close to Veenre reveal the relationships between the creator and muse. A comprehensive overview of past and present collaborations manifest through a Visual Journeys chapter of the book.
ANNOUNCEMENT—AWARD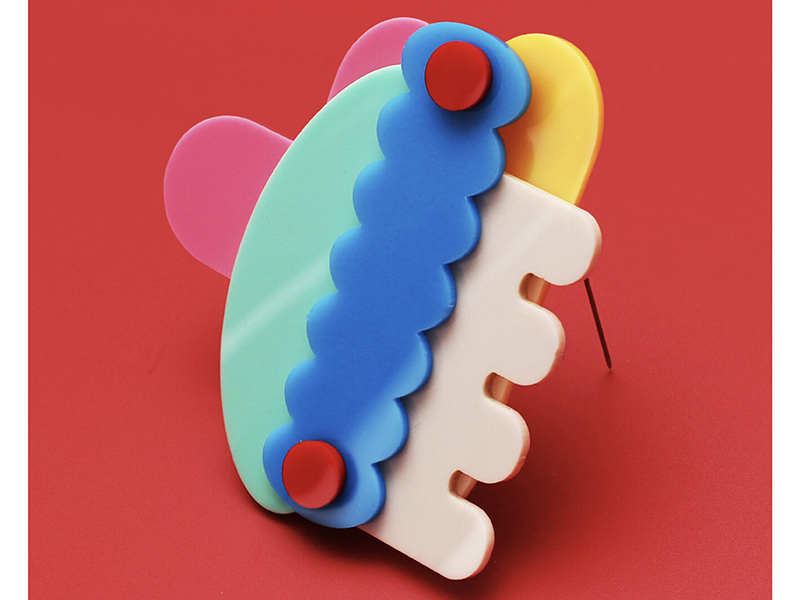 Hannah Oatman won the JPLUS Emerging Talent Award given by Klimt02 for the Collect Me! body of work. Congratulations! "Collect Me! is an edition of 50 hyper-commercialized brooches which question the line between fine art and product," states the recent RISD grad's website. "The series employs materials and visuals which are unpretentious and nostalgic—like shiny, colorful plastic, glittering surfaces, and specific but vague shapes which reference those found in toys, advertisements, and household items from the past—to engender a nostalgic familiarity and seduce the viewer while remaining impossible to place. Collect Me! brooches come in multiple value tiers, but as they increase in value, they also increase in scarcity: there are 10 of each of the least valuable brooches, and only one of the most valuable. Each brooch comes partially assembled with authored instructions, and is packaged in a 'blind box,' a format usually reserved for 'lowbrow' commercial products like baseball cards and vinyl figurines." Oatman has a solo exhibition at Hannah Gallery, in Barcelona, from March 3–31, 2021.
MUSEUM EXHIBITION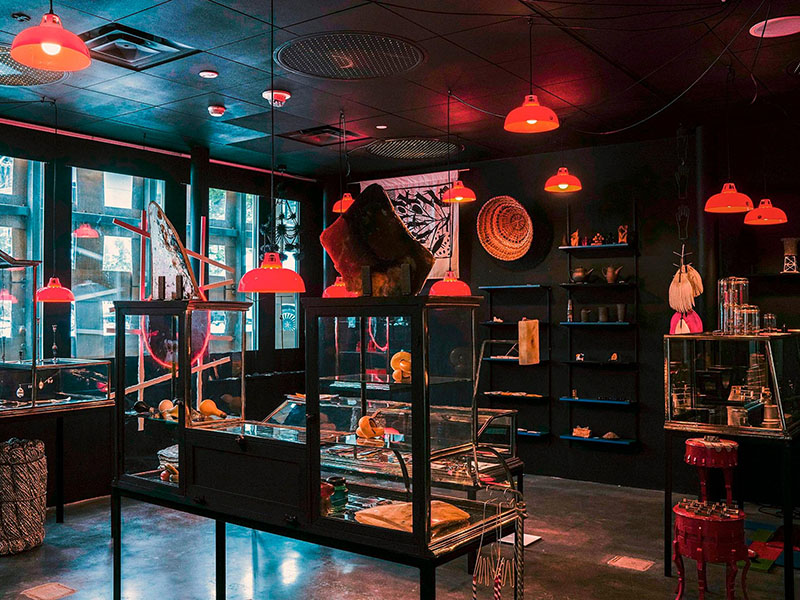 Jewelry artist Cara Croninger is featured in the exhibition by curator/artist Jonathan Berger to reimagine the Aspen Art Museum store, through December 2021. Berger completely transformed the museum store into an ambiguous environment that is at once an exhibition, social space, and place of commerce. More than 350 objects are on display, all of which are for sale in the store and online, with prices ranging from free to US$50,000. The new AAM store is inspired by the artist's own experiences, working and shopping in downtown New York in the 1990s, in spaces that shared characteristics with artistic projects. It also contributes to a history of artist-led stores, notably Claes Oldenburg's The Store (1961), and Tracey Emin and Sarah Lucas's The Shop (1993), as well as longer-running projects including Sara Penn's Knobkerry (1965–2006)—where David Hammons bought African art and staged an installation in 1995—Hans-Peter Feldmann's Laden (1975–2015) which ran for forty years in Düsseldorf, and Keith Haring's Pop Shop (1986–2005). Sculpture To Wear Gallery is the West Coast representative for Cara Croninger's archives. All work is available for acquisition.
MUSEUM EXHIBITIONS—CLOSING SOON
In the Tributaries: Ben Dory | Kissing Numbers exhibition, artist and metalsmith Ben Dory pays homage to traditional granulation by using contemporary metalsmithing techniques to create Victorian-inspired jewelry. Always with an air of mystery, granulated objects convey the ongoing power of repeated minutiae: the captivating (and useful) qualities of pattern and patterning. At the Metal Museum, in Memphis, TN, US, through March 7, 2021.
The Metal Museum's first crowd-curated exhibition, It Takes A Village: A Crowd-Curated Exhibition, is also closing this month. Twenty-five works of art from the Museum's Permanent Collection are displayed alongside comments and videos from voters. For the first time in its 41-year history, the museum invited the public to choose their favorite permanent collection artworks in a special exhibit. Voters chose from a selection of 51 works, split into five ballots: Forged Sculpture, Cast Sculpture, Art Jewelry, Vessels, and Functional Artwork. The top 25 works of art were included in this exhibition, and voter comments are displayed in the galleries alongside the winning works. Through March 14, 2021.
MUSEUM EXHIBITION—CLOSING SOON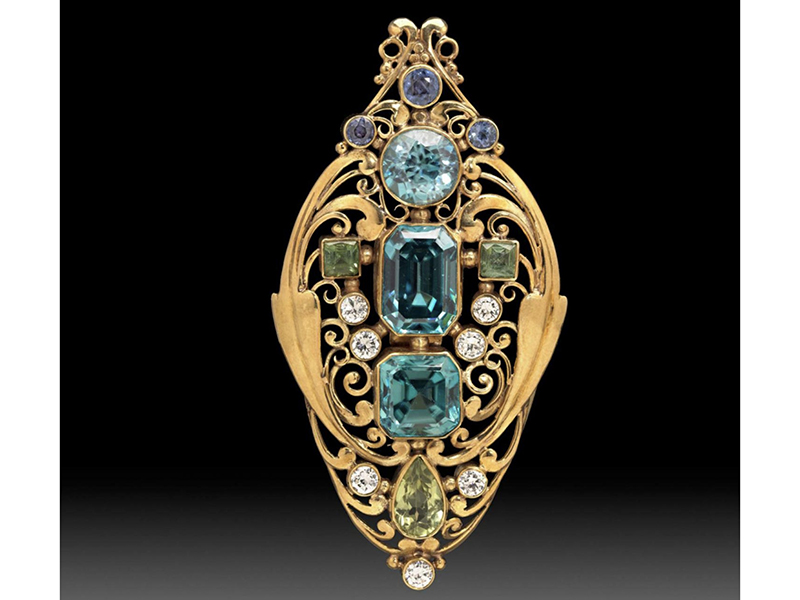 Boston Made: Arts and Crafts Jewelry and Metalwork features bold combinations of gemstones and enamels, foliate motifs, and designs inspired by historical styles, often with a certain glitziness—this defined the "Boston look" of Arts and Crafts jewelry and metalwork. Beginning as a reaction against the dehumanizing effects of industrialization, the international Arts and Crafts movement spurred a renaissance of handcraftsmanship in the city at the turn of the 20th century. As part of this movement, Boston quickly emerged as one of the most active and influential artistic jewelry-making and metalworking communities in the nation. The exhibition presents the story of this community over a 30-year period, from its inception at the beginning of the 20th century to the stock market crash of 1929 that signaled its decline. More than 75 works, including jewelry, tableware, decorative accessories, and design drawings, illuminate the passions and philosophies of this interwoven community of jewelry-makers and metalsmiths. At the Museum of Fine Arts, Boston, through March 12, 2021.
MUSEUM EXHIBITION
Simply Brilliant: Artist-Jewellers of the 1960s and 1970s, in cooperation with the Cincinnati Art Museum, opens at Schmuckmuseum Pforzheim at the end of this month. Jewelry of the 1960s and 70s was revolutionary. If the 1950s were demure and controlled, the 1960s became an era of youthful rebellion and radical cultural change—and a new style of jewelry was part of that zeitgeist. Rock 'n' roll, the Vietnam War, the Kennedy assassinations, the Civil Rights and women's movements, the widespread use of hallucinogenic drugs, and the concept of free love are all associated with these tumultuous decades. From space-age plastic hoop earrings to the hippie's beaded necklaces, jewelry expressed individuality, nonconformity and the aesthetic, political, and intellectual values of the person who wore it. Beyond these expressions in inexpensive costume jewelry that was available to all, fine jewelry took an equal turn to incorporate the mood of the times. Young jewelry designers no longer wanted simply to create demure baubles that accessorized current fashions. They thought of themselves as artists first, jewelers second, approaching their work as any painter or sculptor. March 27–June 27, 2021.
MUSEUM EXHIBITION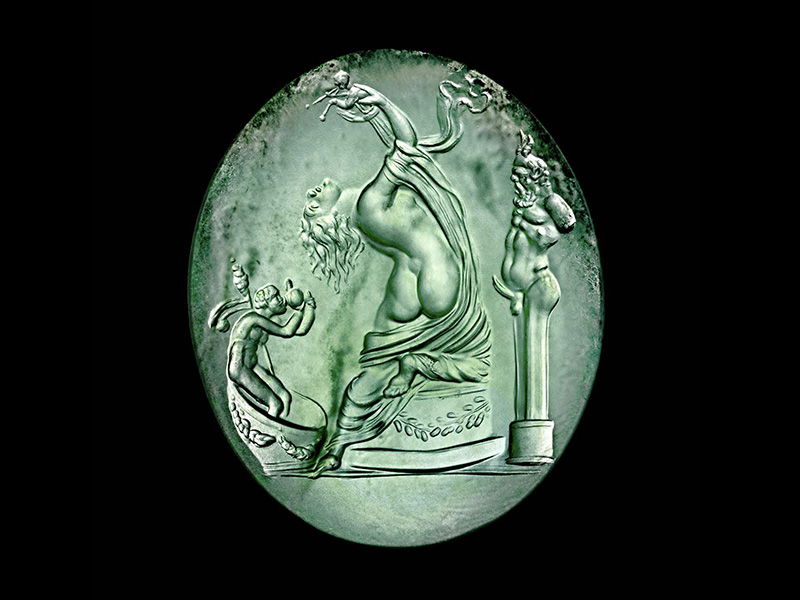 Magnificent and Meticulous brings together the most beautiful and remarkable cut stones from the collection of the Dutch National Museum of Antiquities. See over a hundred examples of colorful and often precious gems with engraved images, from the ancient Near East, Egypt, and classical antiquity. Some are no larger than a fingertip. The stones display images of gods, animals, symbols, emperors, and magic spells. You'll discover the symbolism behind varieties of stone and the enormously diverse engraved images. In addition, you'll get to know the owners and admirers of the stones and the many ways they used them over the centuries. (Magnificent and Meticulous is in part a repeat of a 2015 exhibition, but this version includes a number of remarkable cameos from a recent donation and a few splendid ones from a private collection.) At Rijksmuseum Van Oudheden, in Leiden, the Netherlands, through September 4, 2022. The museum is slated to reopen March 15, 2021.
MUSEUM EXHIBITION—COMING SOON
Black American jewelers will take center stage in an upcoming exhibition at the Metal Museum curated by 2019 SNAG Emerging Curator Grant recipient LaMar R. Gayles, Jr. Divine Legacies in Black Jewelry will be a survey of works created by Black jewelers from the 1940s to the present day. Including more than 60 works of jewelry and archival photographs, this exhibition will explore notions of cultural identity in the African diaspora and contextualize the practices of Black makers within the larger metalsmithing field. "This exhibition seeks to focus on introducing the public to the crucial biographic information and transcendent legacies of jewelers and metal artists of Black descent," said Gayles, who is an MA candidate at the University of Illinois. The featured artists include Sandy Baker, Akosua Bandele, Stephan Collins, Faith Davis, Harry Detry, Russell Ferrell, Giselle, Alicia Goodwin, Charnelle Holloway, Bob Jefferson, Jimmy Jones, Karen Joy, Edfu Kingina, Lunaversoul Jewelry, Winifred Mason-Chenet, Nii Oti, Jean Baptiste Pericles, Sekou Ra, Coreen Simpson, Arthur Smith, Karen Smith, Janeen St. Louis, and Lisette Thierry.
"It is our hope that this new exhibition makes strides towards supporting important makers, their voices, and their histories that have been largely overlooked in the contemporary art and craft fields," said Carissa Hussong, executive director at the Metal Museum. In addition to a variety of physical objects, the exhibition will include a prominent oral history component that includes interviews with living artists and a recording of the curator in the gallery. At the Metal Museum, in Memphis, TN, US, from July 17–September 11, 2021. Read the press release.
MUSEUM EXHIBITION—COMING SOON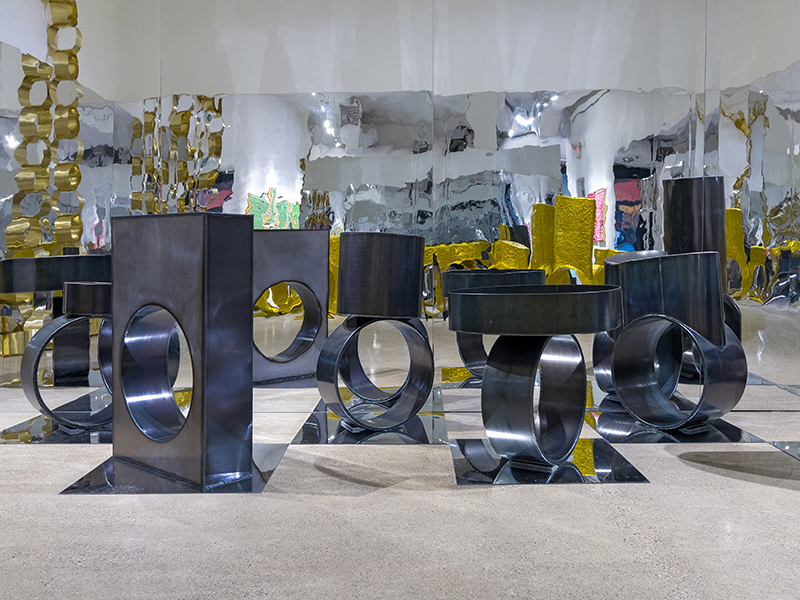 In the solo exhibition Tributaries: Tiff Massey | Bling, interdisciplinary artist Tiff Massey will draw on contemporary observances of class and race through the lens of an African diaspora to create a site-specific installation at the Metal Museum. Massey creates work inspired by African standards of economic vitality, including both large-scale and wearable sculptures, music and performance. Massey won AJF's 2019 Susan Beech Mid-Career Artist Grant. The Metal Museum's Tributaries series recognizes emerging and mid-career artists in the metals field. At the Metal Museum, in Memphis, TN, US, July 25–September 24, 2021. Read the press release.
GALLERY EXHIBITION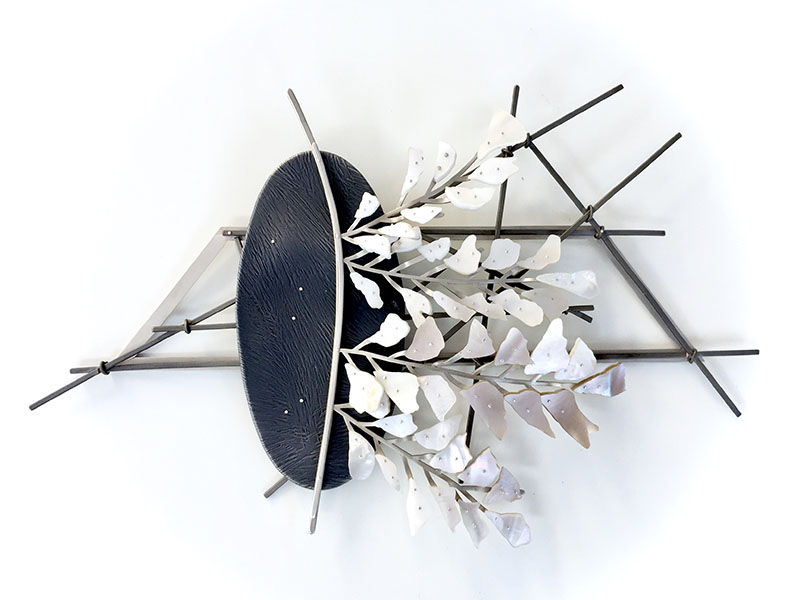 INTEGUMENTUM: Objects and Jewelry from the Archive of Rag and Bone, a solo exhibition by jewelry artist Kristin Beeler, is on view at the Baltimore Jewelry Center gallery through April 3, 2021. Beeler's practice includes contemporary jewelry that focuses on stories told by the skin. Archive of Rag and Bone is iterative, multi-media portraiture drawn from the repair marks of traumatic scarring, currently of eight subjects. Beeler's intention is that the work will lead audiences to complex conversations about compassion. Within the exhibition, narratives are told through photographs, embroidered Tyvek garments, book folios in vellum, and dimensional objects in charcoal: materials chosen to contrast polarities. Structures are drawn from local flora, wind maps, and charts used for navigating sea currents that cannot be seen, only felt through experience. We live in a time when memory is one of our most precious natural resources and when openness to the suffering of others is one of the most important conversations we can have. "New" occurs at an unprecedented rate as we search for ways to contextualize current events. Knowing how to map memory is a powerful tool for personal and cultural wayfinding. Investment in a more profound understanding of compassion may be a necessary safety net for our deeply polarized world.
GALLERY EXHIBITION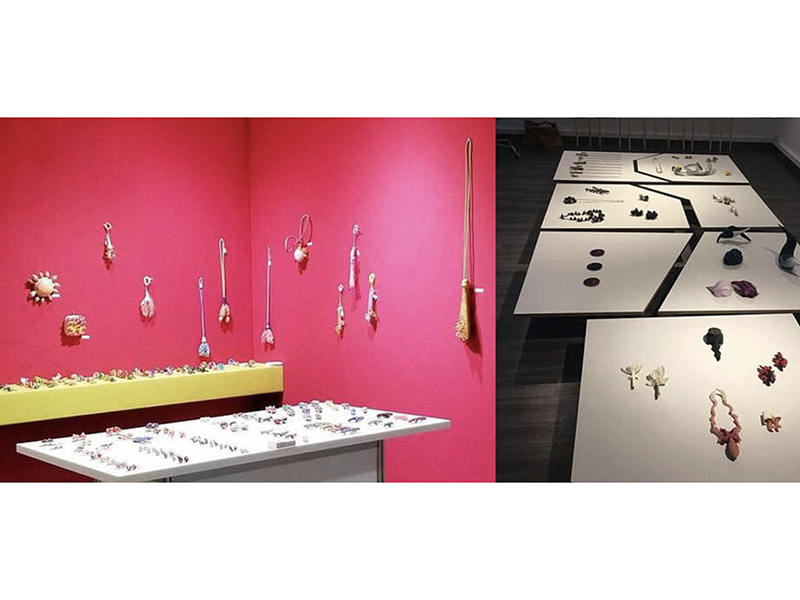 Polyphonous 2021: Mimetic Lives II is a collaborative exhibition by Satomi Kawai and Jillian Moore with Polyphonous partners in Europe. At Gilded Pear Gallery, in Cedar Rapids, Iowa, US, March 5–April 17, 2021, with an Instagram Live walk-though on March 8 at 5:30 p.m. local time, and a virtual reception March 12 at 11 a.m. More information.
EVENT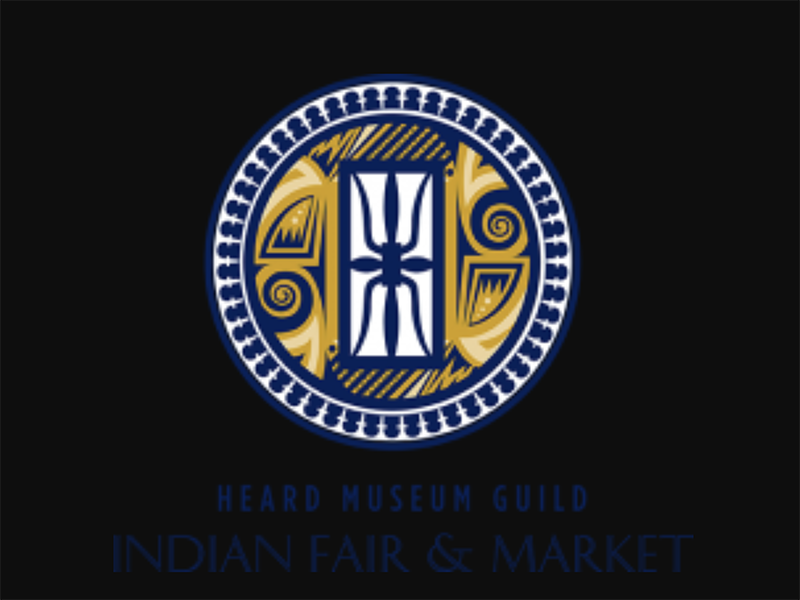 The 2021 Heard Museum Guild Indian Fair & Market will be held virtually on March 6 and 7, 2021. More than 300 artists from 75 tribal affiliations will be participating. Artists were either invited (e.g., 2020 award winners) or juried in. On the Fair website, buyers can browse the artist gallery, which will feature one image along with the artist's name, tribal affiliation, and art classification(s). One click takes you to either the artist's online site, where you may buy directly, or to a landing page also on the Fair website. More info.
EVENT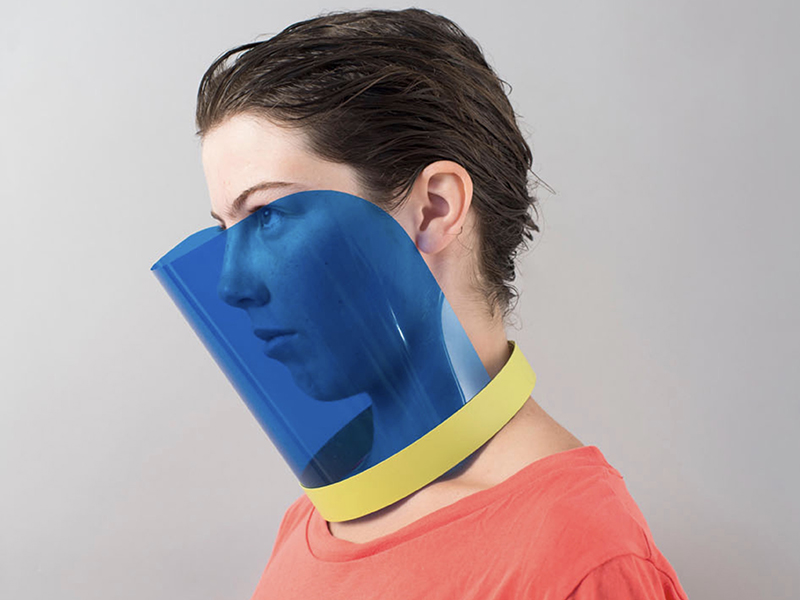 The 1st International Biennial of Contemporary Jewellery in Lisbon has been announced. This edition, titled Cold Sweat, invites reflection on the body, fear, and protection, in a program that includes exhibitions, talks, meetings, and master classes. The pandemic has forced us to rethink our modus operandi, and the fear and uncertainty it has caused led to the choice of a remarkable aspect in the history of jewelry—physical and spiritual protection—as the Biennial's theme, and what it means in the 21st century as a subject to discuss. Confirmed: Liesbeth den Besten, Alena Alexandrova, Denis Bruna, Christoph Zellweger, Caroline Broadhead, Kadri Mälk, Ana Paula de Campos, Bárbara Coutinho, and more. September 16–November 20, 2021, with some events starting as early as July.
NEW DATES ANNOUNCED FOR POSTPONED EVENT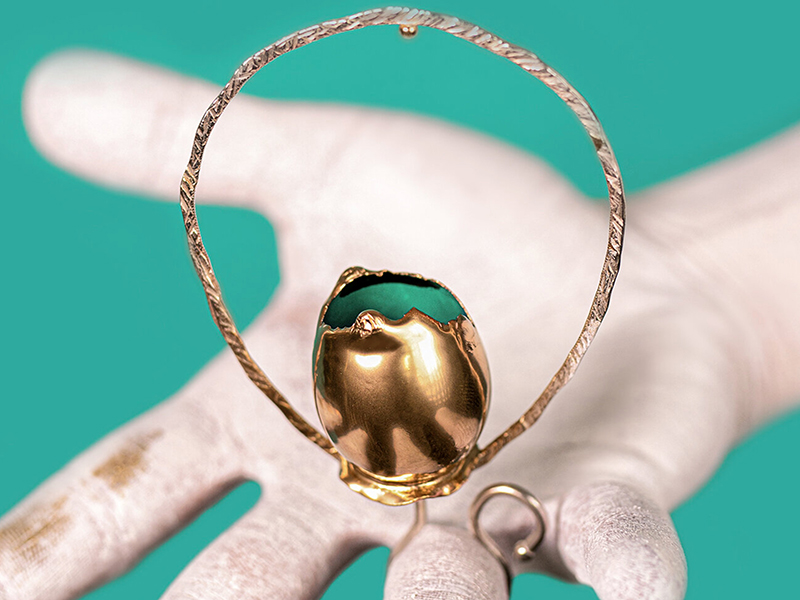 Romanian Jewelry Week, which was originally slated to take place in March, will now be held October 6–10, 2021.
NEW DATES ANNOUNCED FOR POSTPONED EVENT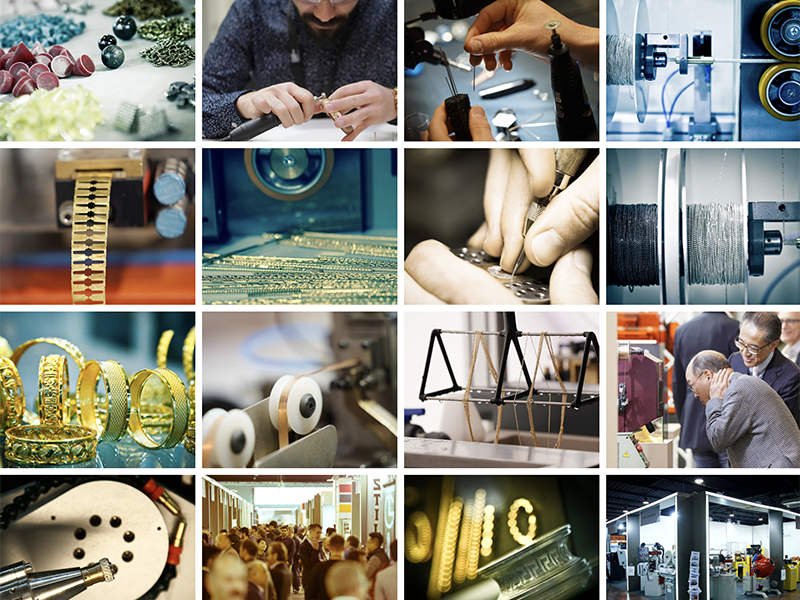 Vicenza Oro, the largest show in Europe for the gold and jewelry industries, will not take place in March as originally scheduled, but has been delayed until September 10–14, 2021. Held in Vicenza, Italy, the event brings together the most authoritative players in the gold and jewelry world. A primary access route to the European markets, the Russian-speaking countries, and the Middle East, the fair is not only the perfect place in which to develop business and consolidate relations, it is also a privileged observatory for understanding the latest trends in terms of style and design in the gold and jewelry market. T.Gold, the associated international show for machinery and the most innovative technologies applied to jewelry and precious metal processing, will take place concurrently.
CALL FOR ENTRY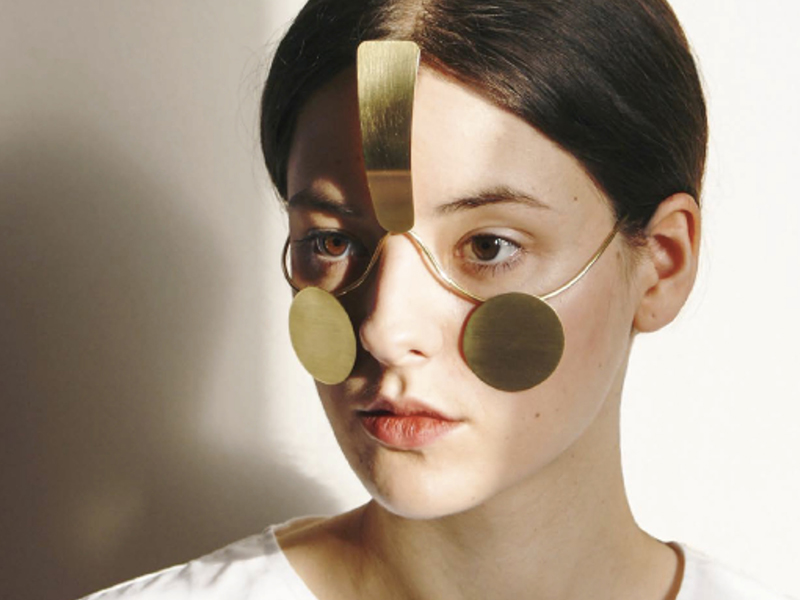 The theme for the Amber Trip XVIII International Baltic Jewellery Show art jewellery contest is Surveillance Jewelry. "Surveillance cameras that indicate traffic, tracking of people who were exposed to COVID-19, facial recognition in airports, discussions about Huawei all over the internet—surveillance is the topic that brings us to discussions from its benefits to privacy breach[es]." Jury chair: Laima Kerienė, professor at Vilnius Art Academy. Application deadline: May 1, 2021. Exhibition dates to be determined, as the event has been postponed because of … you guessed it, the pandemic. Get more information here.
CALL FOR ENTRY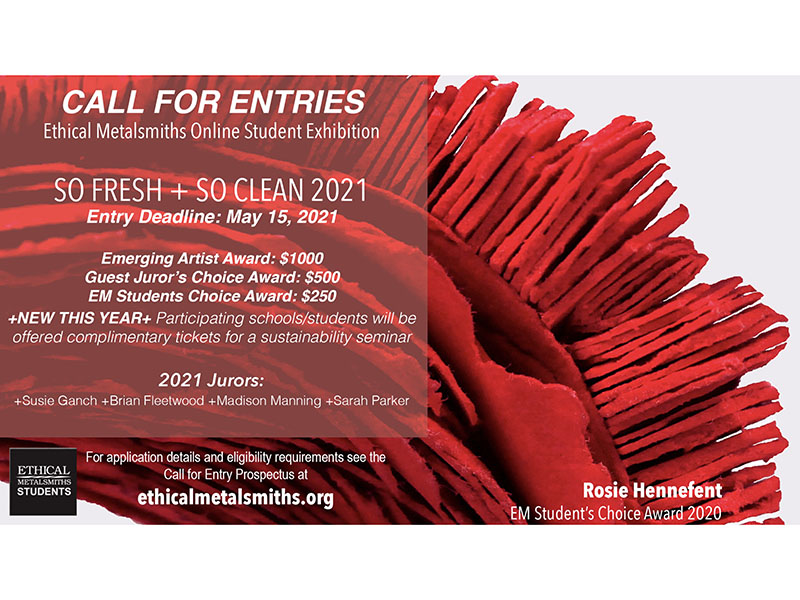 The So Fresh + So Clean 2021 Ethical Metalsmiths Online Student Exhibition's design challenge is a response to the urgency of sustainability. "We want applicants to apply 7th Generation Principles, asking important questions in regards to fresh and clean studio jewelry practices," states its website. "The 7th Generation Principle is a philosophy which posits that decisions regarding the energy we use [today], as well as water and resources, should ensure sustainability for seven generations into the future. We consider this a design challenge because this philosophy, when applied to practices at the bench, presents questions to be addressed and problems to be solved along the entire production cycle in jewelry making. For example, we hope applicants will ask themselves: Can I use rivets as an alternative to soldering so that many generations from now, in the recycling process, materials can be more easily disassembled by a jeweler like myself?" Jurors: Susie Ganch, Brian Fleetwood, Madison Manning, and Sarah Parker. Deadline to apply: May 15, 2021. Information.
CALL FOR ENTRY
Double Yellow Line is an international contemporary jewelry show about borders—political, geographical, cultural—organized by 9 March Project. It will be held in Moscow in September 2021. The "dotted lines of a blank map, parallels and meridians, language barriers, concrete fences, barbed wire, and hedgerows: our entire world is divided by [a] multitude of lines, both real and imaginary. Coastline separates ocean from land, borderline separates one country from the other, and the poverty line separates people from each other. Our first exhibition was dedicated to feminism—a movement that unites women of different countries, ages, races, and backgrounds. For our second exhibition we chose the subject of "borders" to talk about division and disconnection, about opposing teams and uncompromising decisions—but also about self-preservation and protecting your identity from the permanent pressure of the outside world. Today, jewelry can be a symbol of belonging—to a particular class, religion, movement. But it can also serve as a sign of otherness, thus repeating the function of borders on a microlevel. We think it's important to talk about borders—political, geographical, cultural—using the language of contemporary jewelry, because we are certain that contemporary jewelry is a universal language of expression that can create meanings everyone can try on—both literally and metaphorically." Juried by Katia Rabey, Sasha Pavlovskaya, and Masha Starikova. Deadline to apply: March 30, 2021. Get the details.
CALL FOR ENTRY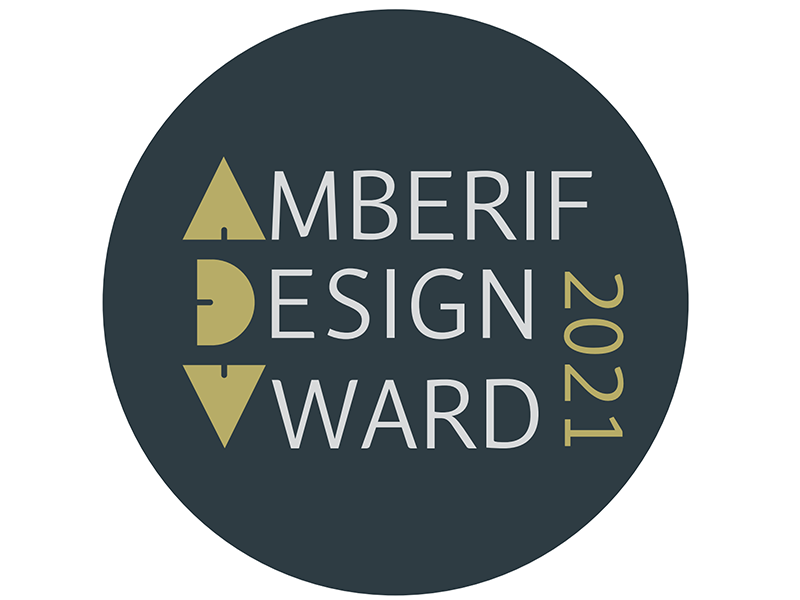 The objective of the 25th Amberif Design Award 2021 Competition is to promote amber as a source of artistic expression with the design of an original, artistic piece of jewelry made with amber, inspired this year by the topic Skarb—Bijou—Schatz—Treasure. "In Poland jewelry is called skarb, which is also an endearing name for our favorite [people]. In France bijou is a precious object to wear on the body. And bijoux are our soulmates, who make our lives precious. The Schatz in Germany sits on our sofa and we share ideas, hopes, and emotions. At the same time the Schatz is an object worn to embellish our bodies. How ambiguous is the 'treasure' in English […] We want to hide away the treasure jealously from the others' eyes. Yet we walk down the streets hand in hand with our sweetheart and treasure. Jointly with our beloved, we enjoy life and wear jewelry. Jewelry, love, and life belong to each other—let's celebrate it all together!" Curated by Barbara Schmidt. Main Prize: PLN 10,000 gross; Amber Prize: 1 kg of amber + the possibility of an exhibition at the Gallery of the International Amber Association; Silver Prize: 1 kg of silver. Application deadline: April 15, 2021. Details here.
CALL FOR ENTRY
Milano Jewelry Week welcomes participants from all over the world. This is an opportunity to promote your brand/idea internationally to a targeted audience. It's the perfect opportunity to network, exchange knowledge, establish relationships with potential customers, get in touch with new markets, and enhance your brand identity. The event takes place June 3–6, 2021. To take part in the initiative, send an email to [email protected], specifying:
Category: Academy | Craftsman | Artists | Service company | Designer | Teacher | Art gallery | Jewelry store | Journalist | Master goldsmith | Maison | Students | Other
Type of event you want to organize or in which you want to take part: Conference | Contest | Event within your location | Lecture | Collective exhibition | Personal exhibition | Awarding | Presentation | Temporary shop | Workshop | Other. Also indicate any other useful information. Deadline: March 15, 2021. Learn more.
EDUCATION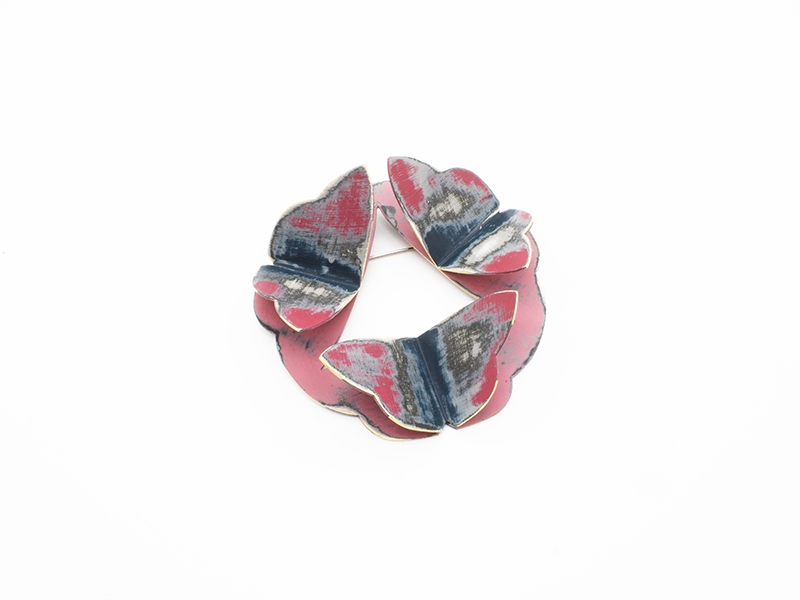 Check out the Spring 2021 classes coming to the Baltimore Jewelry Center in April. All of their classes are capped to promote social distancing. Join them for a variety of online as well as in-person 12-week, six-week, and four-week classes. BJC offers jewelry classes for all skill levels, from beginner to advanced.
EDUCATION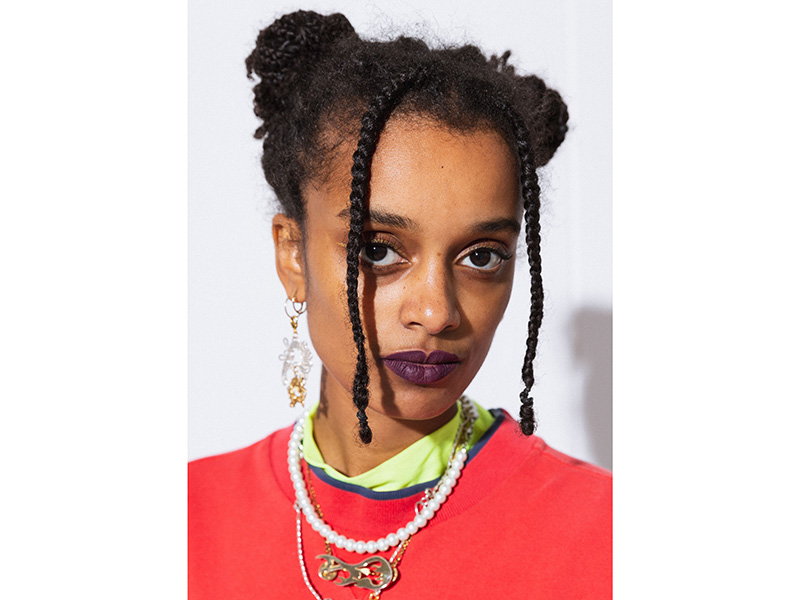 The board of MASieraad has decided, due to COVID-19 issues, to extend the deadline for applications to March 8, 2021. Apply here.
Introducing the program's partner-teachers: Gijs Bakker chose Louise Schouwenberg as his co-tutor at MASieraad Hasselt-Amsterdam. Schouwenberg is a sculptor and writer. She has taught at different academies; since 2010 she has been the head of MA Contextual Design at Design Academy Eindhoven.
Liesbeth den Besten will work together with Mònica Gaspar as her partner-teacher. Gaspar is a curator, writer, and lecturer investigating design and craft as critical practices. She has also specialized in contemporary jewelry. She is a theory lecturer at the Lucerne University of Art and Design.
Ted Noten's partner-teacher will be Kalkidan Hoex, a young maker who only recently graduated from Maastricht Institute of Arts. Hoex's mixed background inspired her to define The New Tribe, a concept that deals with identity and living between different worlds.
EDUCATION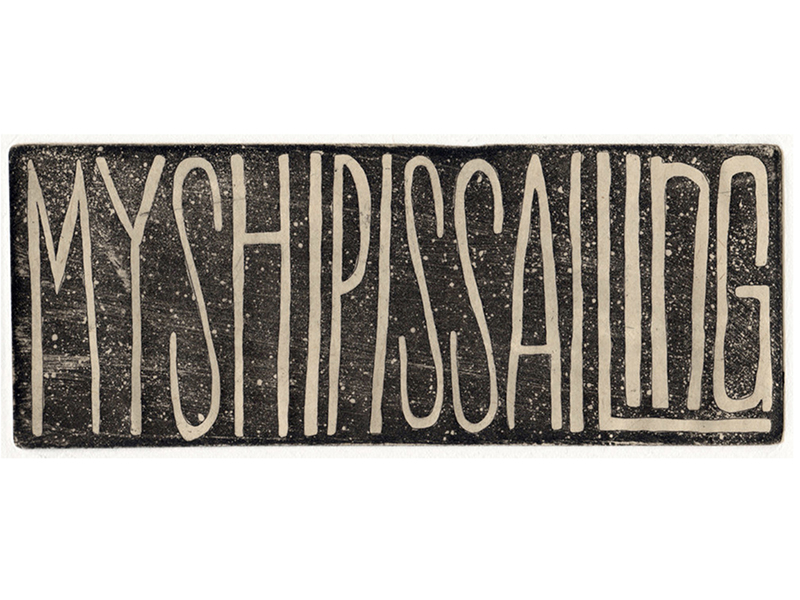 Ben Beres will teach a class called Experimental Etching on Copper: Texture & Surface. Embark upon an exploration of textures, surface treatments, and resists for etching on copper. Discover experimental pattern, mark-making, and effects that can only be achieved through the material process of etching. During this exciting intaglio workshop, students will examine the possibilities and limitations of aquatint techniques, chine collé, and other traditional printmaking techniques. Students will also find ways to manipulate the surface of their prints through nontraditional methods and processes, coming away with innovative new ideas and imagery. At Anderson Ranch Arts Center, June 21–25, 2021.
If you're interested in this topic, check out Melis Agabigum's recent article, called Intaglio by Jewelry Artists.
INTERESTING LINK—VIDEO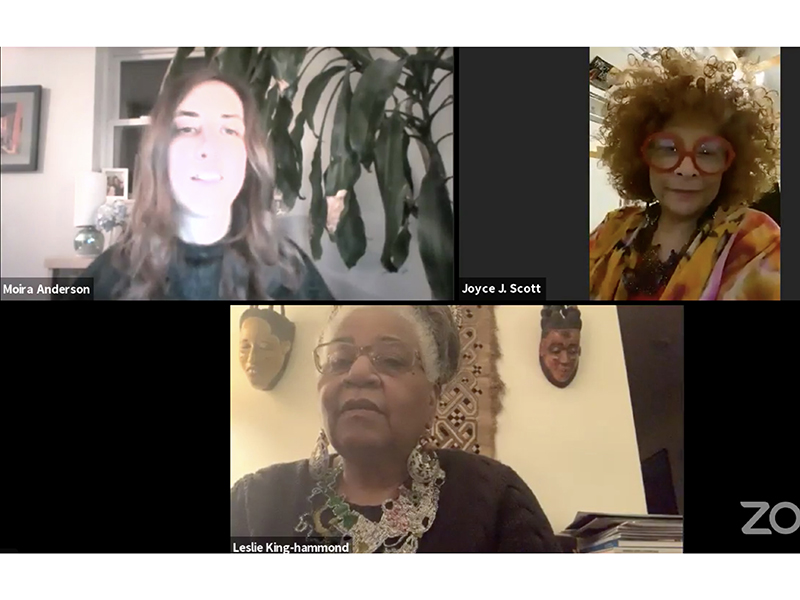 In conjunction with its Crafting America exhibition, the Crystal Bridges Museum of Art hosted a lecture with jewelry artist Joyce J. Scott and Leslie King-Hammond. King-Hammond is an art historian who is the Founding Director of the Center for Race and Culture at the Maryland Institute College of Art, where she is also Graduate Dean Emeritus. The talk took place February 11, 2021, and was moderated by Moira Anderson. The museum has posted a video of the event on its Facebook page; watch it here.
INTERESTING LINK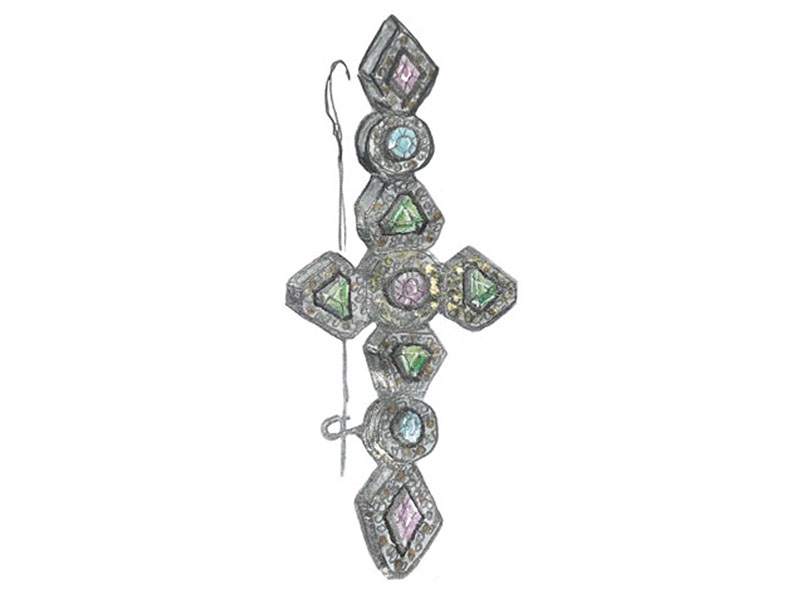 A Native American woman dedicated to bringing attention to the issues affecting indigenous people worldwide is at the center of this year's MJSA Challenge: Honoring One's Heritage. Colorado-based designer Jennifer Dewey has the first entry for 2021. See Dewey's design here.
The challenge works this way: Every year, MJSA (Manufacturing Jewelers & Suppliers of America) presents nine designers with a fictional story and a selection of responsibly sourced gemstones, courtesy of the project's sponsor. From those elements, the designers render a piece of jewelry. This year features a new twist. In addition to rendering a piece of jewelry, the participating designers will also receive the supplies needed to bring their designs to life. Later this year, the sponsor will auction off the finished pieces to raise money to help address the medical needs of the Navajo Nation, where this year's gemstones were sourced. (Here's more info about the challenge itself.)
INTERESTING LINK
Also from MJSA, an article titled Building a Better Industry: Why Diversity and Inclusion Matter. "… the jewelry industry and the individual organizations that comprise it have started having difficult conversations and examining how to address the inequality that exists within it. As a result, we've seen the launch of a number of new initiatives dedicated to making our industry more diverse and inclusive. This month we take a look at a few of those initiatives as well as some of the things that everyone in our industry can be doing to make it one of which we can all be proud. … Research […] has found that equitable employers outpace their competitors by respecting the unique needs, perspectives, and potential of all of their team members. Among the many benefits of a diverse and inclusive workplace are higher revenue growth, greater readiness to innovate, increased ability to recruit a diverse talent pool, and higher employee retention. Embracing and reflecting real-world diversity not only boosts internal operations, but also helps marketers build greater brand affinity and deeper customer relationships. Many of today's consumers, especially younger demographics such as Gen Z, LGBTQ individuals, people of color, and people with disabilities, are rewarding brands that capture diversity, share their inclusive values, and espouse causes that support social equity, reported eMarketer, a market research company, in November. And consumers will notice and recognize when companies are diverse. Following the tragic death of George Floyd last year, many Black, Indigenous, and People of Color (BIPOC) businesses saw an increase in sales and media attention." Read the full article.
INTERESTING LINK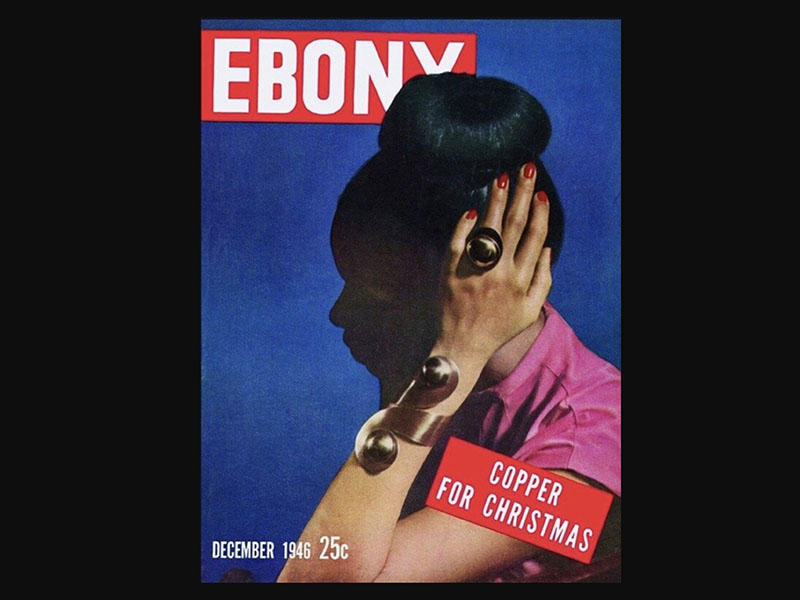 Karen Smith, the founder of We Wield the Hammer, recently published a bio of the Black jewelry artist Winifred Mason Chenet, who was born in Brooklyn in 1918. Chenet was married to a Haitian-born man, and maintained residences in both NYC and Haiti. Her work was very popular in the 1940s and 50s—"she was courted by major department stores," writes Smith. "She used vèvè and other symbology in her work, celebrating the Haitian culture in great detail." Read the full article.
You can learn more about Smith and We Wield the Hammer in our interview with her.
INTERESTING LINK—PODCAST/VIDEO + ARTICLE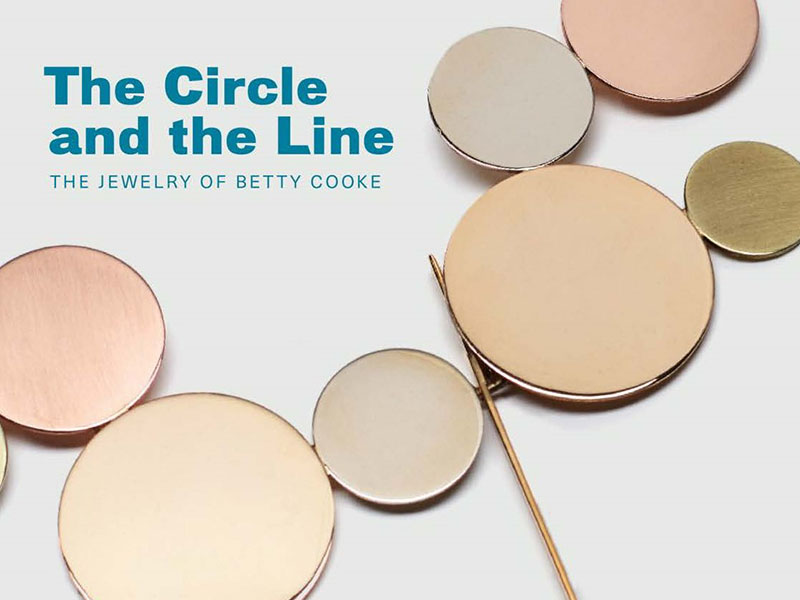 In September 2021, the Walters Museum, in Baltimore, MD, US, will open an exhibition called The Circle and the Line, featuring the work of the internationally recognized modernist jeweler Betty Cooke (born 1924), who is acclaimed for her spare modernist aesthetic. She has remained true to her minimalist style over the last 70 years, and her work can be found in many museum collections. She has a devoted, multigenerational following. Watch her interview with the show's curator, Jeannine Falino, sponsored by the Society of Arts and Crafts.
Falino has also written an article for The Magazine Antiques on "the veritable constellation of jewelry" the modernist icon created in her seven-decade career. Read it here.
INTERESTING LINK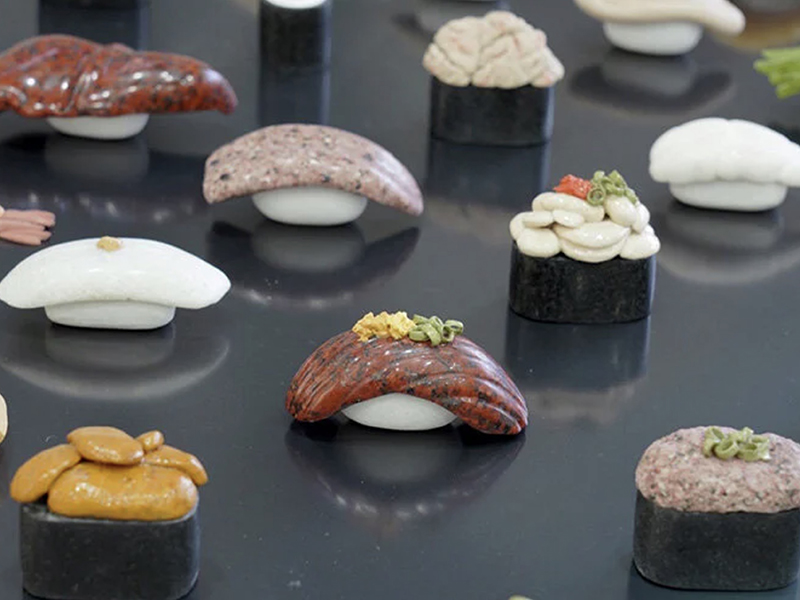 A Japanese art student named Hama crafted sushi pieces from natural, hand-polished stones for their thesis project. Although the work resembles the traditional Japanese delicacy, upon closer inspection the platter reveals not only sushi with tuna, shrimp, negitoro, and uni, but also topped with human bits such as lips and ears. (Don't worry, it's done tastefully—groan, couldn't resist the pun!). See more on designboom, and learn why the artist incorporates human elements.
INTERESTING LINK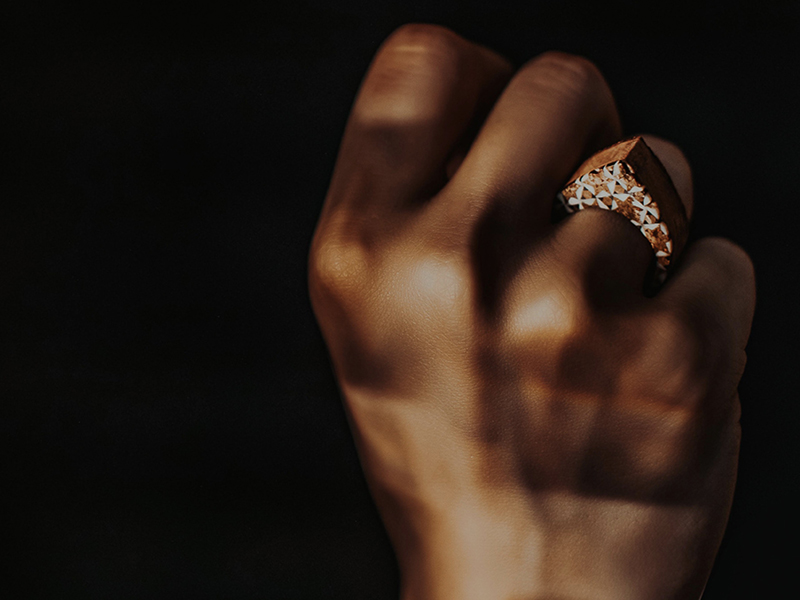 Read the personal essay by Atefe Sadat Mirsane, an Iranian jeweler who makes precious adornment out of pieces left over from the traditional wood mosaic craft of khatam. Titled Marquetry to Wear, the article is on Garland.
INTERESTING LINK
The V&A has one of the finest and most comprehensive collections of jewelry in the world, dating from ancient times to the present day, and it includes art jewelry, of course. Highlights among the contemporary works: Wendy Ramshaw, Peter Chang, David Bielander, Jacqueline Ryan, Seulgi Kwon, Carina Shoshtary, Nel Linssen, Bettina Speckner, Bernhard Schobinger, Dorothy Hogg, Peter Hoogeboom, Peter Sajet, Gésine Hackenburg, Marjorie Schick, and many, many more artists. It's all online; search it here.
INTERESTING LINK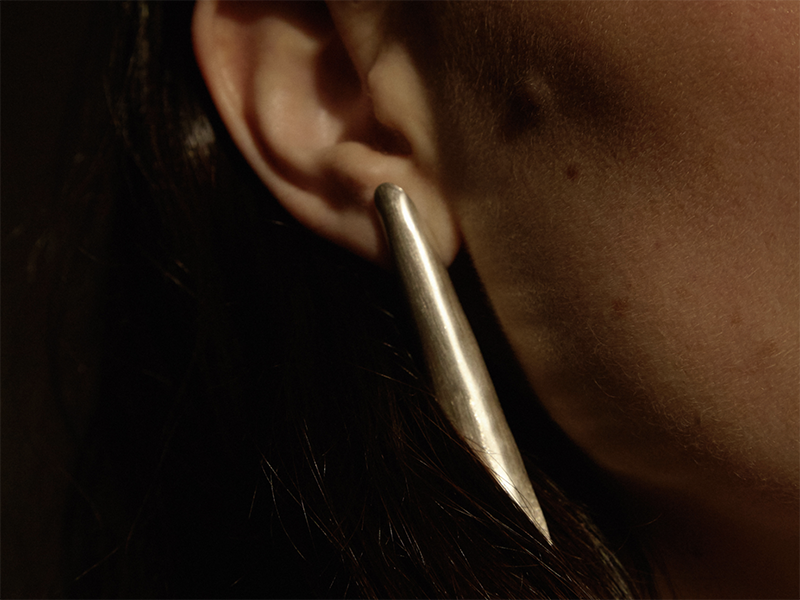 Surface periodically produces featurettes on jewelry artists. From a recent one: "Inspired by the beauty of imperfection, simplicity, and organic shapes, the German-Brazilian designer Nathalie Schreckenberg carefully handcrafts sculptural ergonomic jewelry using recycled sterling silver. The Barcelona local now debuts a collection of sinuous hand-blown glass vases—an ideal material to crystallize and deepen the ideas her jewelry explores—that mimic the fleeting, ethereal forms of water." Read more.
JEWELRY IN THE NEWS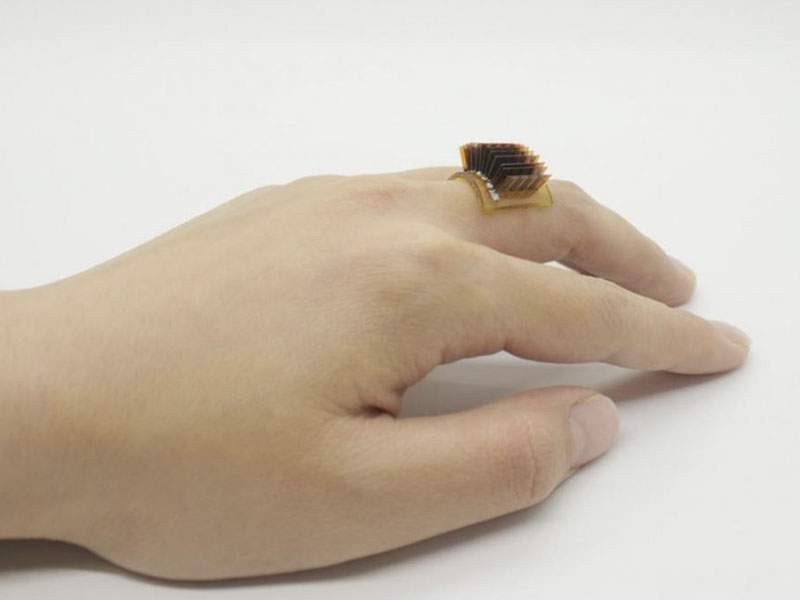 Researchers at the University of Colorado Boulder have created a new wearable device—in this case, a ring-like patch—that transforms body heat into a biological battery. A thermoelectric system leverages the differences in temperatures to produce electricity. This is just the first generation, but the idea for the future is to enable people to power their own wearable electronics, eliminating the need for a battery. The researchers' thermoelectric wearable device is able to generate about 1 volt of energy for every square centimeter of skin space, less energy than existing batteries but enough to power electronics like watches or fitness trackers. Learn more: for the scientifically inclined, here's the researchers' article, published in Science Advances; for a summary for the layperson, head to the United Press.
JEWELRY IN THE NEWS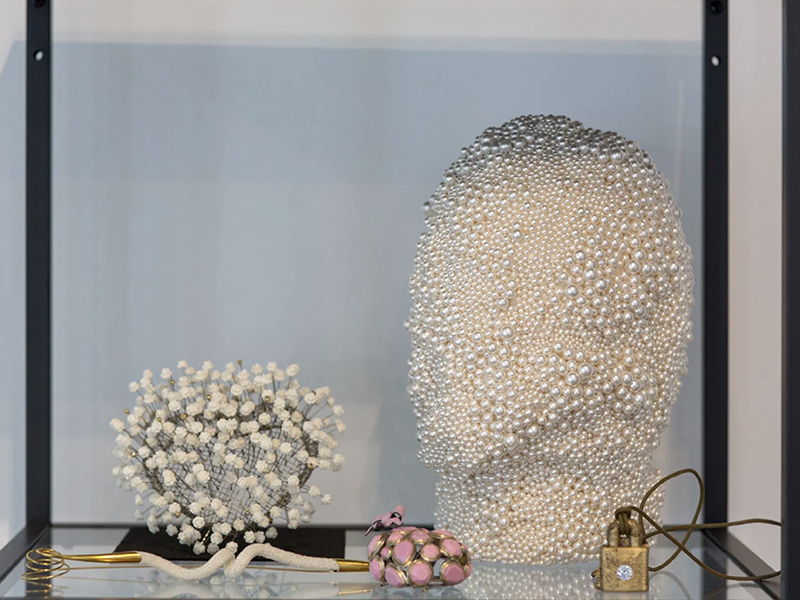 Sienna Patti has been getting so much media attention in recent months! Cool Hunting featured her in a recent article: "Sienna Patti's artistic ambassadorial efforts manifest two-fold. First, there's her shop in Lenox, Massachusetts—a collection of odd, exquisite and unexpected items configured as both solo and group exhibitions. Second, there's her gallery practice, representing roughly 25 different artists, which maintains a presence at international art and design fairs. Through both, the charismatic, devoted gallerist presents the potency of objects. She explores the implied value in future artifacts and heirlooms. She seeks out items with intimacy. Patti is an important part of the ever-burgeoning Berkshires art scene." Read the full story.
INTERESTING LINK
Award-winning conceptual material designer Shahar Livne has collaborated with the fashion company Balenciaga to create a new line of jewelry made from recycled ocean plastic and marble. Inhabitat caught up with Livne, who is Israeli-born but live in Eindhoven, in the Netherlands, to learn more about the process and inspiration behind her project.
JEWELRY IN THE NEWS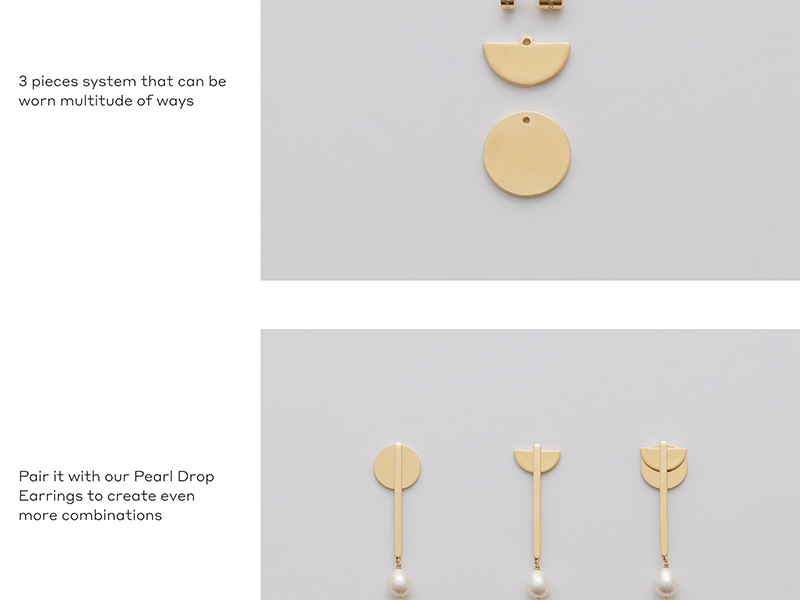 Fast Company published an article called "Six Ethical Jewelry Brands That Will Delight Your Valentine—Without Hurting the Planet." Most of the baubles looked fairly conventional, but one featured company has an interesting concept. "Cuyana's first modular jewelry collection rolled out last fall with a curated collection of interchangeable and buildable earrings. Each gold-plated, recycled-brass earring and embellishment can be mixed and matched for modern, multi-hole creations." It's refreshing to see readers exposed to the idea of ethical jewelry.
JEWELRY IN THE NEWS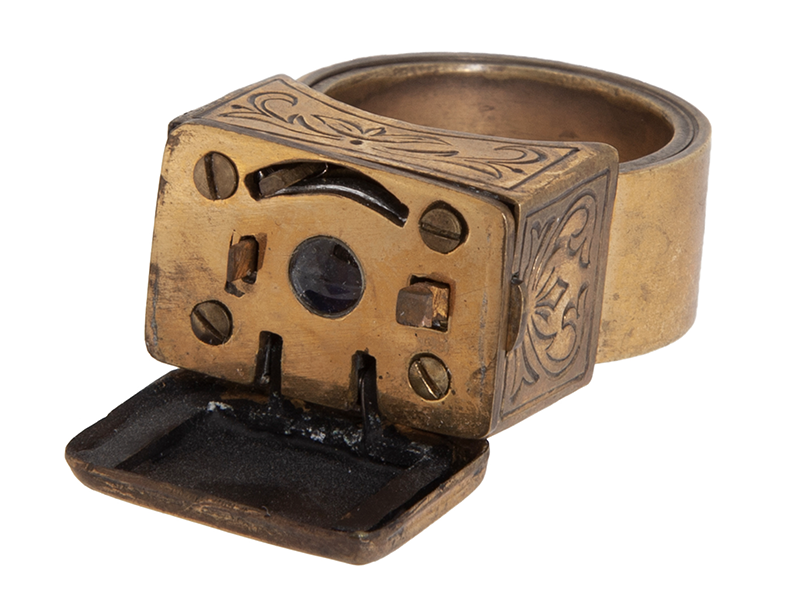 The entire collection of New York's short-lived KGB Museum, which opened in 2019 but shuttered due to the pandemic, went on the auction block last month. With almost 400 objects amassed by Lithuanian collector Julius Urbaitis over three decades, it was billed as the world's largest collection of KGB-specific spy equipment. Among the offerings: a spy ring with a hidden camera, estimated at up to $7,000, and a half-ton stone sculpture of Lenin, which decorated the KGB's Kaliningrad headquarters, which was estimated at the same amount. Learn more in artnetnews.
JEWELRY IN THE NEWS
In an article named "Beads Found in Alaska Are Some of the Earliest European Objects Discovered in North America," Hyperallergic reports on some 15th-century beads that likely traveled 10,500 miles from present-day Venice, Italy, to northwestern Alaska across Eurasia and over the Bering Strait after passing through China's Silk Road. Archaeologists discovered the cerulean-blue beads in three Indigenous sites in arctic Alaska. The abstract in the academic paper from which this story was drawn, published in American Antiquity, states that these types of beads "are present in sites throughout the Caribbean, the eastern coast of Central and North America, and the eastern Great Lakes region, where they are commonly found in sites dating between approximately AD 1550 and 1750, although a diminishing presence continues into the early 1800s. Beads of this variety have not previously been reported from Alaska. […] the beads challenge the currently accepted chronology for the development of their production methodology, availability, and presence in the Americas."
OBITUARY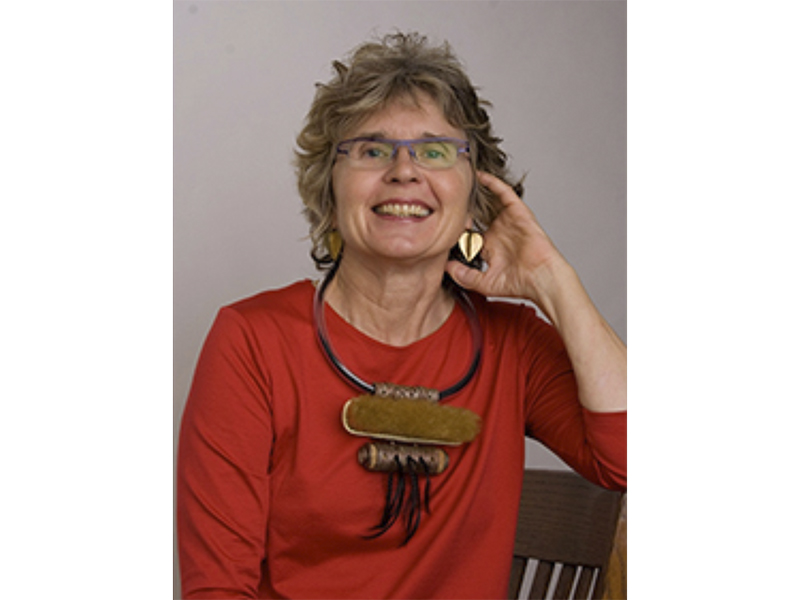 Nancy Lee Worden, internationally known artist, teacher, feminist and devoted mother, died at home on February 17, 2021. She was born in Boston, MA, in 1954. Worden discovered her deep love of jewelry making while in high school and pursued it her entire life. After receiving her BA from Central Washington University, she earned her MFA from the University of Georgia in 1980. Worden eventually moved to Seattle, where she became a very active member of the metal arts community. Worden was a member of the Seattle Metals Guild, Society of North American Goldsmiths, American Crafts Council, and the Democratic Party. Her work is known for weaving together a female narrative with 20th century American artifacts. Worden's work has been exhibited internationally and is represented in many permanent collections of museums around the US and Europe, including the Smithsonian American Art Museum. She established the Minerva Scholarship at the CWU Department of Art + Design as an inspiration to talented young artists.
Worden lived with ALS, also known as Lou Gehrig's disease, for over a decade. She contributed to finding a treatment by participating in the drug trial at the ACTRI in San Diego, and made over 50 trips to participate in the research while continuing her creative work. Worden was a focused and unstoppable force of nature. She was not afraid to imagine and realize big dreams. She cared passionately and completely about everything she did. Her strength and her passion lives on in the power of her work. Worden died in her sleep. Read the full obituary on Legacy.