Art Jewelry Forum is pleased to share the news that members of our community find noteworthy. Is something missing? The success of this compilation of compelling events, exhibitions, and items of interest to the jewelry community depends on YOUR participation.
If you're a member of AJF, you can add news and ideas to the monthly report by going here. If you aren't a member, but would like to become one, join AJF by making a donation.
ANNOUNCEMENT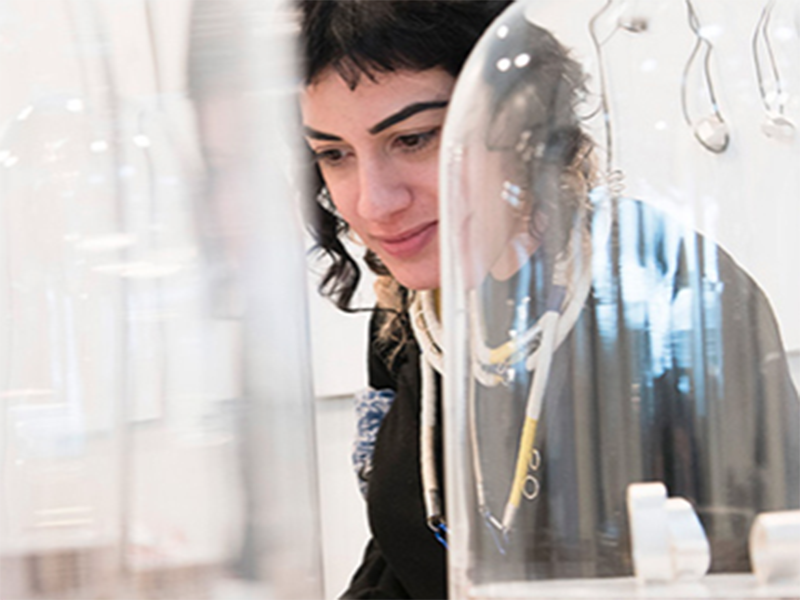 It has been confirmed that the Internationale Handwerksmesse has cancelled this year's Fair due to the threat of the coronavirus. It's with a heavy heart that AJF also has decided to cancel its 2020 Munich Trip and all of the events and programming we scheduled around Schmuck. We will miss all of our jewelry community—we so look forward to seeing you at this occasion every year! See you in 2021.

ANNOUNCEMENT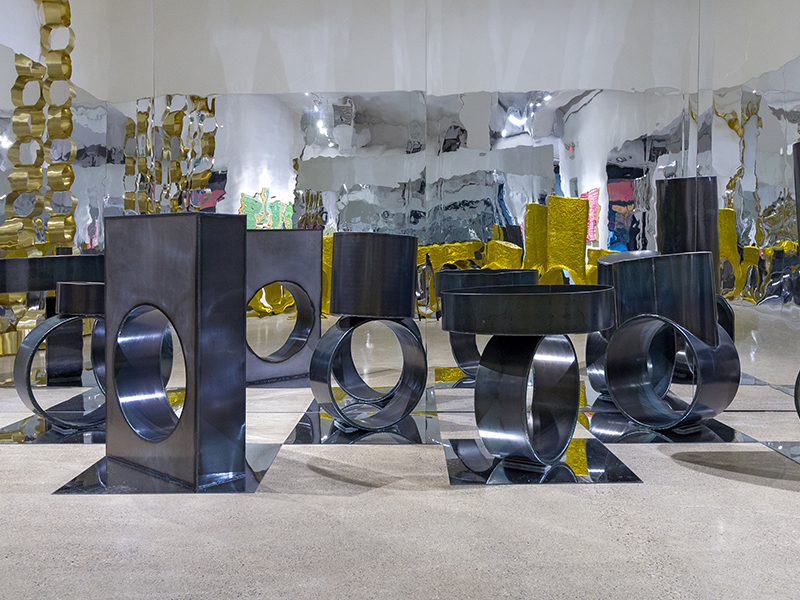 The Metal Museum, in Memphis, TN, US, has announced that its next Tributaries show will feature work by Detroit-based interdisciplinary artist Tiff Massey, who was also the recipient of AJF's Susan Beech Mid-Career Artist Grant. Massey's work, inspired by African standards of economic vitality, includes both large-scale and wearable sculptures, music, and performance. "My work merges the regal aesthetics of traditional African fashion and hair-styling techniques with the grandiose bravado of 1980s hip-hop jewelry," said Massey. "Influenced by Detroit's history of ostentatious fashion, my work examines how symbols of wealth in the regalia of African diaspora affect the viewer's behavior and attitude, eliciting an experience whereupon the viewer may encounter an object and engage in thoughts and/or acts of vanity." This solo exhibition will include a large-scale installation piece in the Keeler Gallery. It will be on display May 24–July 19, 2020.
ANNOUNCEMENT
The Loewe Foundation has released the names of the 30 shortlisted artists for the 2020 edition of the Loewe Foundation Craft Prize. Each finalist's work will be exhibited at the Musée des Arts Décoratifs, in Paris, May 21–July 12, 2020, when the overall winner will be announced. The finalists hail from 18 different countries, and range from newly emerging artists to esteemed leaders in their fields. Four jewelers are on the list: Carla Garcia Durlan (Spain), Despo Sophocleous (Canada), Edu Tarin (Germany), and Jess Tolbert (US).
ANNOUNCEMENT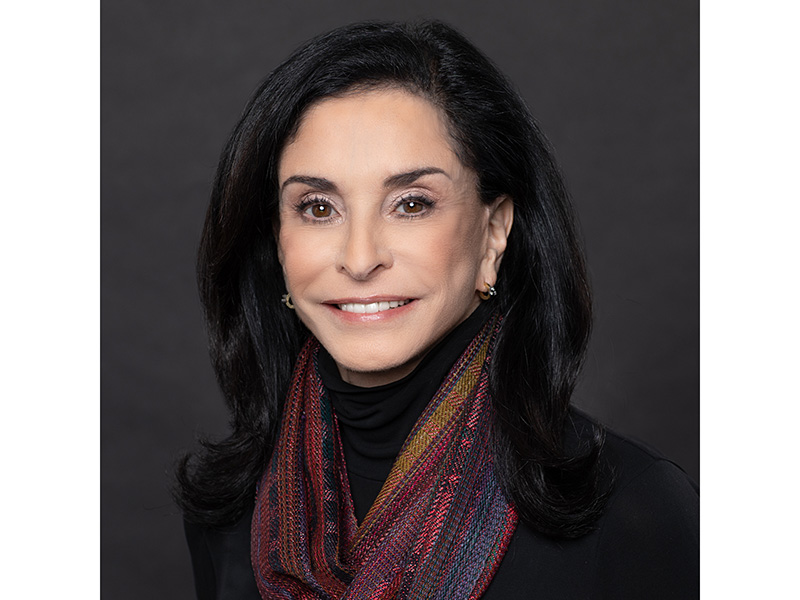 The American Craft Council announced the winners of its 2020 ACC Awards, which honor individuals and organizations for exceptional artistic, scholarly, and philanthropic contributions to the craft field. Bead artist Joyce J. Scott received the ACC's Gold Medal for Consummate Craftsmanship. Contemporary American metalsmith, studio jeweler, and academic Lisa Gralnick was inducted into the College of Fellows. Fuller Craft Museum received the Award of Distinction.
The Aileen Osborn Webb Award for Philanthropy went to Barbara Waldman. Waldman is part of the original AJF Board of Directors, and an active AJF member and committee member. From all of us at AJF, congratulations, Barbara!
ANNOUNCEMENT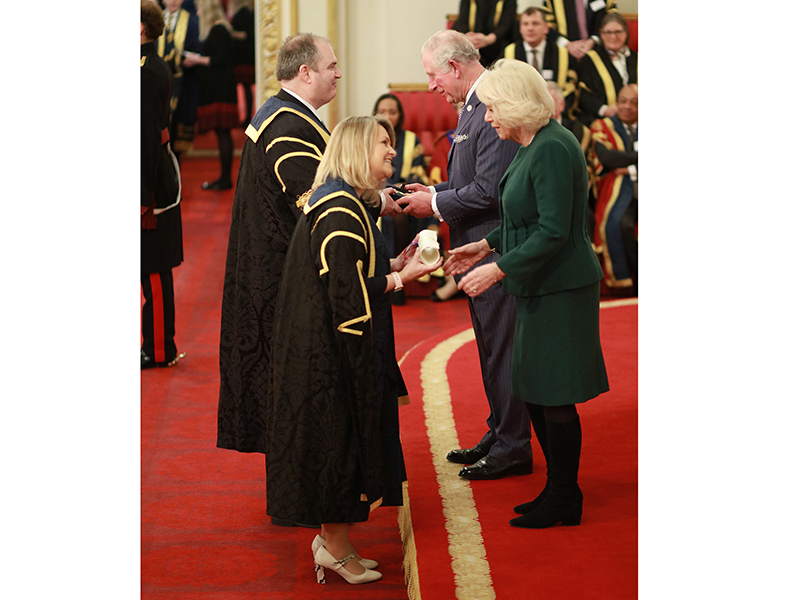 HRH Prince of Wales has presented Birmingham City University with a prestigious honor, recognizing the long-standing history of innovation at its historic jewelry school. The university announced February 20, 2020, that it was formally presented with a Queen's Anniversary Prize in recognition of its School of Jewellery's contribution to the craft during a special ceremony held at Buckingham Palace. The award—the highest national honor available for educational institutions of further and higher learning in the UK—was collected by Professor Philip Plowden, Vice-Chancellor at Birmingham City University, as part of formal proceedings at the palace.
EXHIBITION
A bold reimagining of the Museum of Art and Design's exceptional collection of studio and contemporary art jewelry, 45 Stories in Jewelry: 1947 to Now displays the collection's most important works within a multimedia storytelling environment. Through January 24, 2021.
GALLERY EXHIBITION—CLOSING SOON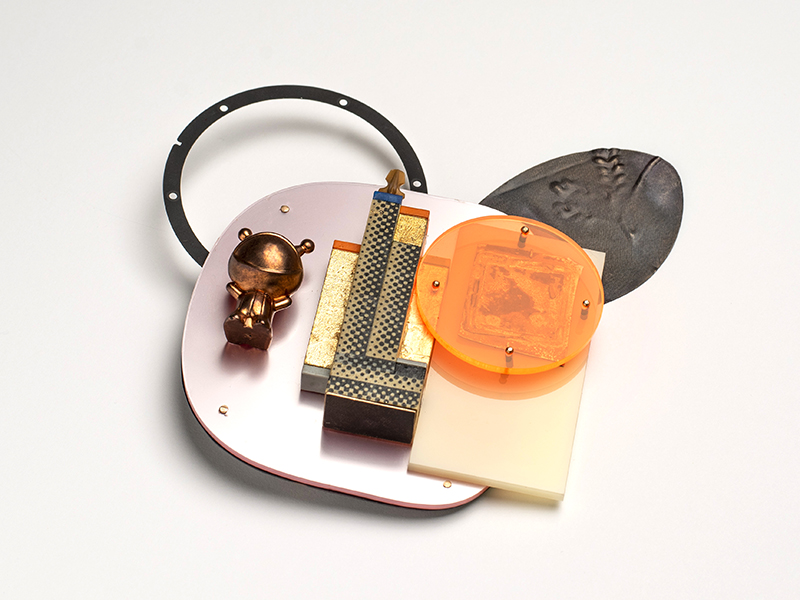 Gogoisme is a movement that emerged in 2016, via the art director Pedrín García and the jeweler Grego García, imitating the avant-gardes created in the early 20th century as Dadaism, Surrealism, and Expressionism—movements that currently no longer occur, due to the individualism of art. The idea arose as a result of a joint work that was presented in Amaranth Joies, Barcelona, that same year. The work, from the beginning, was considered as a game using the figures of a children's game called gogos. These were the common thread to create a series of pieces between the two, based on amusement. All the materials, colors, and techniques used are a tool to provoke and transmit a fresh and playful feeling. Starting from this idea, Grego Garcia and Pedrín Garcia invited 47 well-known art jewelers to reinterpret last year's installment. Galeria Reverso thanks Grego Garcia for the opportunity to present the Gogoisme II exhibition in Lisbon. The gallery also invited seven Portuguese artists to join this international group. Through March 20, 2020.
EXHIBITION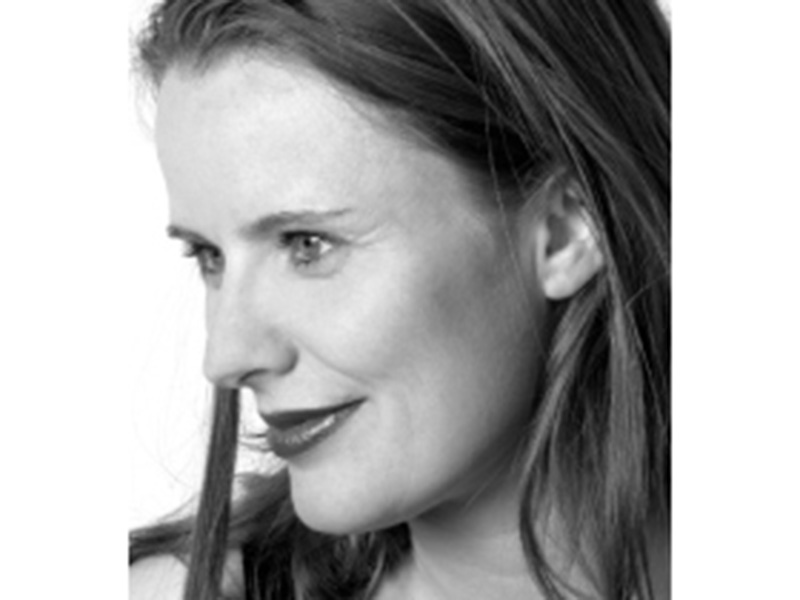 Mette Saabye has curated an exhibition at the Antikensammlung, in Munich, which will present jewelry from the Danish State Arts Jewellery collection and jewelry from invited artists. The works will be exhibited next to the antique objects from the Antikensammlung. The exhibition, Works & Days, brings together works from two collections—two worlds meet. Saabye selected works from both collections and put them together so that they speak to us and to each other. Through what we know, the past becomes tangible and easier to understand, but we also see how the past affects the present. The works speak to us, together and across time and space. The thematic headlines refer to contents of the dialogue and we notice not only the differences but also how alike lives have played out in Europe, in the past and the present. The curatorial approach reflects the concept behind the cultural friendship year between Germany and Denmark. March 10–June 14, 2020.
EXHIBITION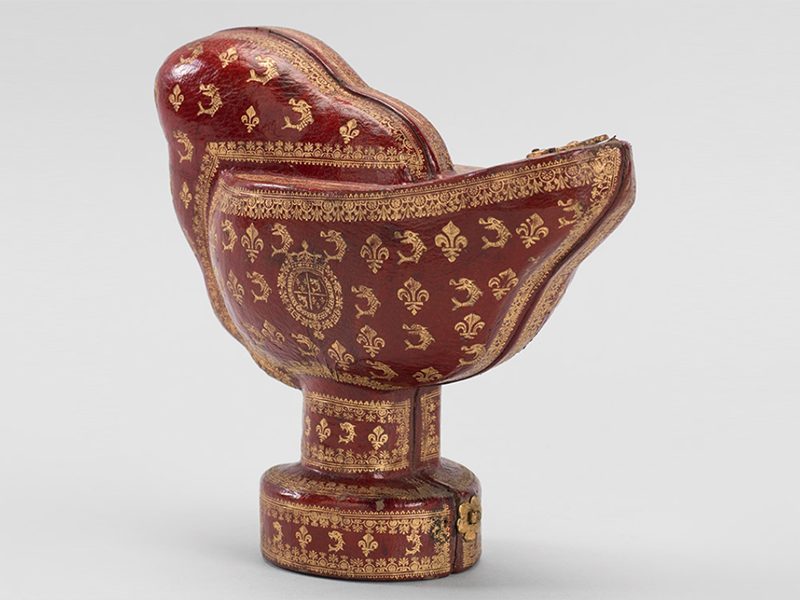 Here's something you might not think about too often: the boxes that hold precious goods. The Other Treasure: The Cases for the Dauphin's Treasure features almost 125 cases designed to protect the valuable and unique objects in the Spanish Treasure. Each one has a different shape. They have wooden cores and are lined with different materials. Most of the cases are covered on the outside with fine leather decorated with dry stamping and gilt tooling of primarily heraldic motifs, particularly the emblems of the Grand Dauphin. Other cases are covered in costly fabrics such as velvet. This comprises one of the most complete holdings of its kind in the world, with examples from the 16th–18th centuries. At Museo Nacional del Prado, in Madrid, March 8–September 13, 2020.
GALLERY EXHIBITION—CLOSING SOON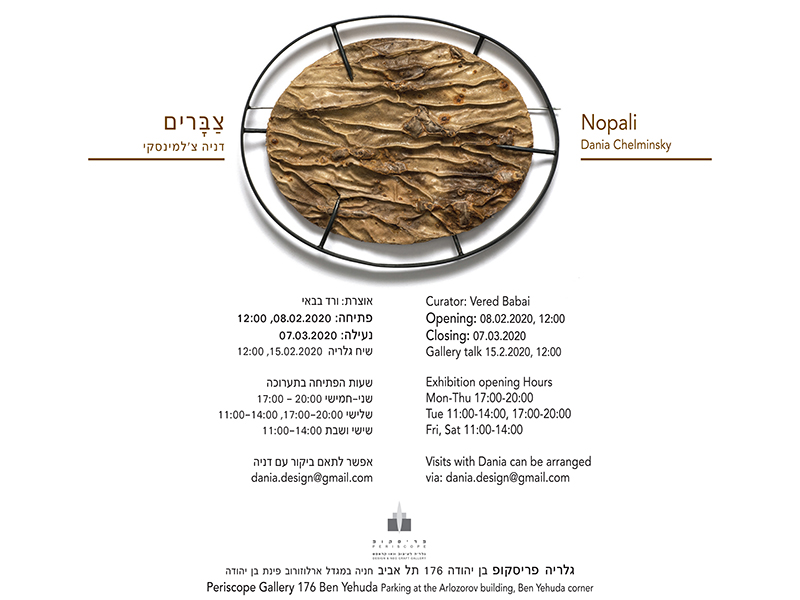 In her one-woman show, Nopali, Dania Chelminsky presents a series of contemporary jewelry pieces exploring Opuntia ficus-indica (the prickly pear). Chelminsky examines the myths and symbols associated with the plant, which is, like her, an immigrant from Mexico to Israel, and weaves her personal story into the tale of the prickly pear's acclimation in Israel. To craft her works, Chelminsky collects prickly pear parts and puts them through a process of slow drying, peeling, and painting. She uses her training as a biologist to facilitate a comprehensive study of this uniquely adaptive plant, which can survive under extreme conditions. Chelminsky focuses on three of the plant's characteristic features—its spines, roots, and flexible joints, all of which contribute to its aptitude for migration—and uses them to create articles from a range of materials—organic plant parts, epoxy resin, iron, and silver—that come together through skillful, meticulous work to offer visual representations of the prickly pear. The jewelry pieces in the exhibition highlight various aspects of Chelminsky's research, and reflect the inner process of this researcher-artist who is operating in the field of contemporary jewelry. At Periscope Gallery; closes March 7, 2020.
EXHIBITION—CLOSING SOON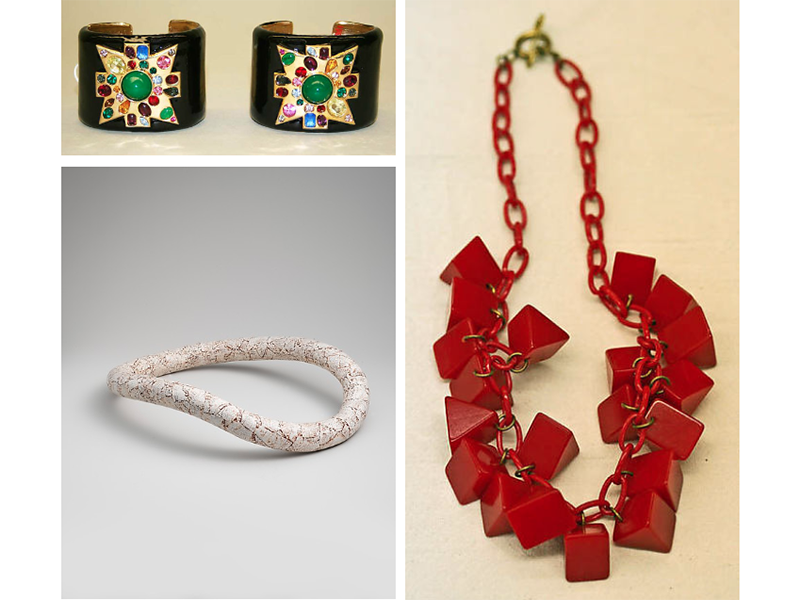 Spanning three hundred years, Jewelry for America explores the evolution of jewelry in the US from the early 18th century to the present day. Five chronological sections reveal changes in styles, materials, and techniques, all woven into a socio-historical narrative. Some 100 examples from The Met collection—including recently acquired and rarely exhibited objects—are displayed. At the Metropolitan Museum of Art, in New York City, through April 4, 2020.
EXHIBITION/EVENT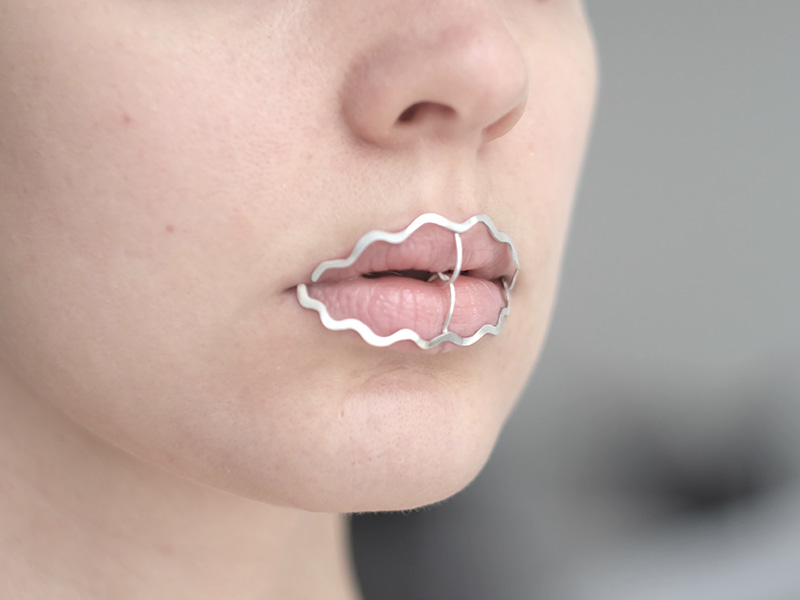 For most Russians, March 8 is about flowers, chocolates, and giving mom a rest. March 9 returns to sobering reality, with women perceived as serving staff, paid 30% less than men doing similar work, and five times more likely to be killed during domestic violence. But women's rights and inequality are becoming the subject of editorials, popular entertainment, and other art forms. Contemporary jewelry often touches on this subject—but it still seems unusual to a Russian viewer who expects jewelry to have a hallmark and carats rather than an opinion.
The 9 March Project, curated by Katia Rabey, Masha Starikova, Alexandra Pavlovskaya, and Bella Antonio, raises questions of feminism and gender stereotypes through contemporary jewelry. "We want to show that contemporary jewelry is no less of an art form than painting or sculpture. We want to discuss women's place in society … [using] something that was always, as women themselves, considered beautiful but insignificant—jewelry … People interested in questions of gender can … learn more about contemporary jewelry, and jewelry lovers will be able to reflect on modern feminist agenda." March 9–April 7, 2020, at Ground Solyanka Gallery, in Moscow.
EVENT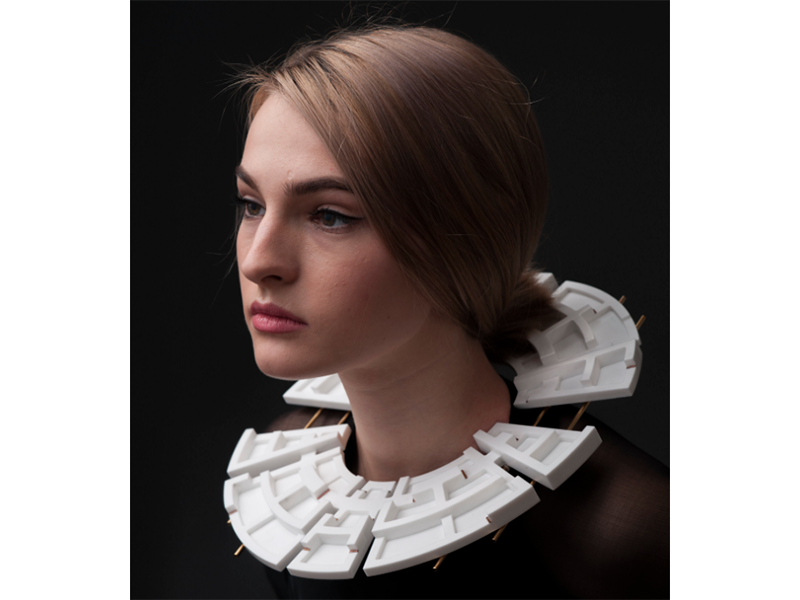 An effervescent week with fairs, exhibitions, workshops, conferences, and guided tours, Romanian Jewelry Week will bring Bucharest alongside other big cities in the world—Milan, Athens, Munich, Barcelona, and New York—that have dedicated an event to the field of contemporary jewelry. March 19–24, 2020.
EVENT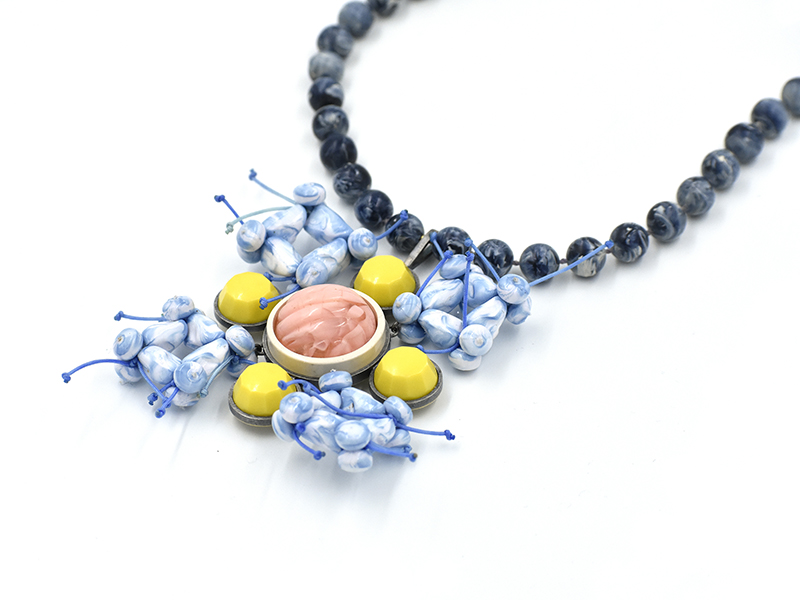 Fuller Craft Museum presents Serious Bling: Radical Jewelry Makeover—The Artist Project. Radical Jewelry Makeover (RJM) is a community jewelry recycling project that draws attention to the creativity and skills of local jewelry designers. RJM reveals the stories behind our personal collections and encourages reconsideration of global consumption habits by bringing together volunteer miners—people who dig out and donate their old jewelry—with volunteer jewelers and students, all working together as refiners and designers. Serious Bling presents 32 remarkable re-created pieces of jewelry designed by a small group of international artists who were invited to dive more deeply into the motivations of the project by creating a larger body of work using donated jewelry left over from previous RJM drives. Through April 5, 2020, at Fuller Craft Museum, in Brockton, MA, US.
CALL FOR ENTRY—EXHIBITION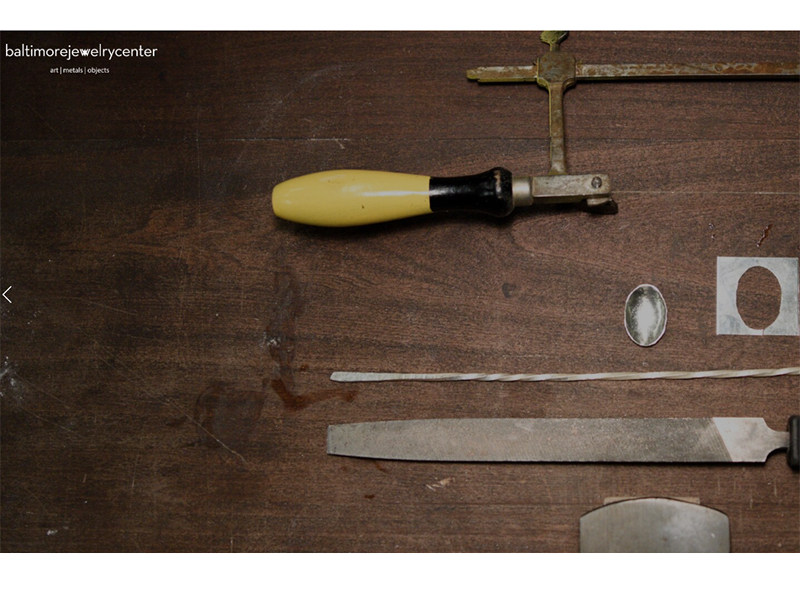 In psychology, object permanence refers to the understanding that objects continue to exist independent of ourselves, even when they can't be perceived … that objects have lives of their own. Within that construct, an object may evolve and change, from whole to broken, lost to found, or even exist simultaneously as more than one thing. The material reality of the object might be different than what is expected or visually understood. The Baltimore Jewelry Center seeks work that explores this notion for the exhibition Object Permanence. How does our perception of an object change as we observe and study it? And how does our perception of the object inform the truth of the object itself? How are we in turn changed by our interactions with objects that challenge our perception? Possible formats for work are jewelry, sculpture, or objects that transform in some way; work that has multiple functions; time-based or ephemeral work; work that elevates a banal object into something transcendent; and work that explores trompe l'oeil effects to alter the viewer's understanding of the work. The exhibition will be on view from April 10–May 24, 2020. Application deadline: March 8, 2020.
CALL FOR ENTRY—WRITING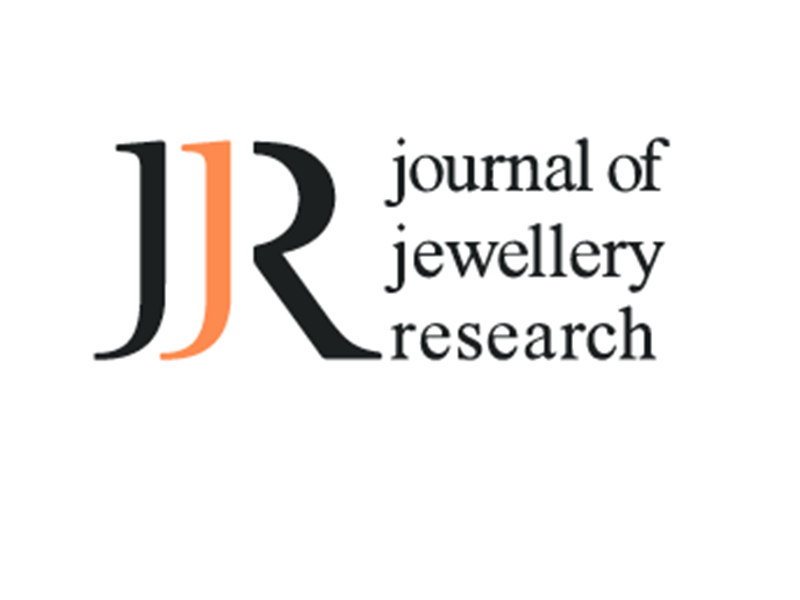 The Journal of Jewellery Research seeks submissions of articles and exhibition reviews for its next volume; see its website for themes and additional information. The journal is a peer-reviewed online and open-access publication that focuses on the design, theory, and praxis of jewelry studies. It promotes jewelry research into materials, techniques, technologies, methodologies, processes, concepts, and aesthetics. The journal provides an interdisciplinary arena for the discussion and analysis of jewelry spanning the conceptual, practical, pedagogical, and cultural across both contemporary and historical timeframes to consider jewelry within the wealth of creative methodologies at the intersections between jewelry and other disciplines. It publishes original papers that have demonstrable research and a clear contribution to existing knowledge, and to this end fosters submissions from practitioners, researchers, theorists, curators, and historians. Its editorial board consists of Roberta Bernabei (editor-in-chief) and Jayne Wallace (co-editor). The members of its advisory board are Liesbeth den Besten, Stephen Bottomley, Lin Cheung, Monica Gaspar, Sian Hindle, Jenny Hutton, Ben Lignel, Kevin Murray, Laura Potter, André Gali, Secil Ugur, and Josephine Winther. Deadline: June 30, 2020.
CALL FOR ENTRY—RESIDENCY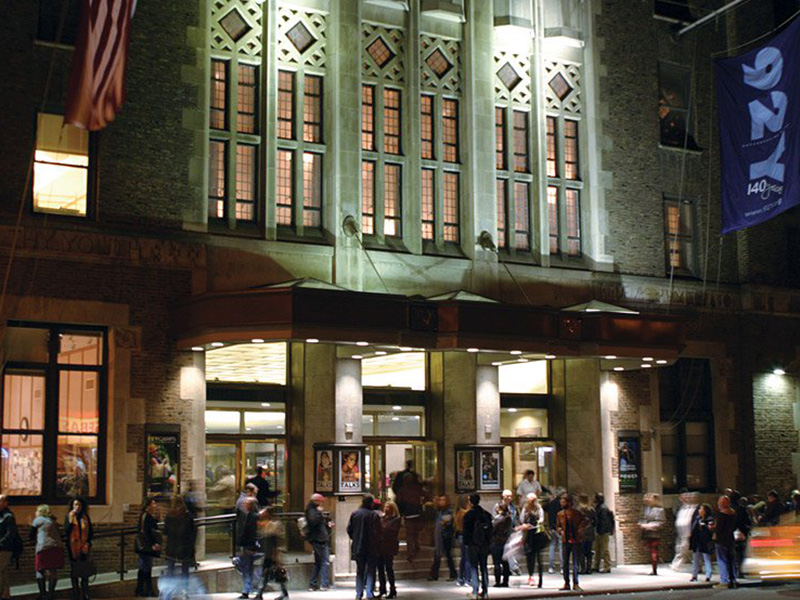 92Y's Jewelry Artist Residency is a juried residency for cutting-edge, emerging and established jewelry artists to develop their work in the multifaceted New York City art scene. For a month during the summer, the residency will provide the opportunity for an international artist with a studio-based practice to develop a new body of work or complete research while engaging with NYC's cultural community. A rotating panel of experts and professionals in the arts and humanities will independently review applications and materials. Get more information.
OPEN POSITION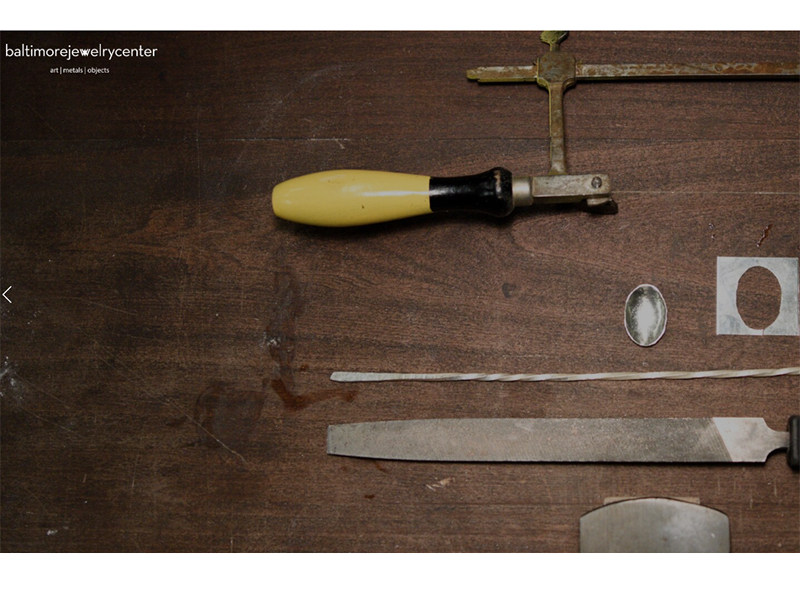 The Baltimore Jewelry Center (BJC) is offering one two-year teaching fellowship, with a start date of August 2020. The fellowship is an opportunity to teach at the BJC while expanding one's professional portfolio. In addition to gaining teaching experience, the selected fellow will develop pedagogical skills, build leadership experience, receive mentorship from experienced educators, and play an influential part of a vibrant educational community. Applicants should have a BFA in metals and/or jewelry and work experience (in teaching or other aspects of the field), or an MFA in metals and/or jewelry. Some prior teaching experience is highly preferred. The ideal candidate has a strong desire to teach in general and specifically in a community-based learning environment, and is knowledgeable of current trends, conversations, and issues happening within the field. Application deadline: March 31, 2020. Get information here.
CALL FOR ENTRY—RESIDENCY/WORKSHOP/EXHIBITION
Objects of Desire—Jewellery as Eco-message. Disciplines: Jewelry art/sculpture/installation/architecture. September 8–13, 2020, near Sparta, Greece. Concept/workshops/curating: Loukia Richards and Christoph Ziegler. This residency/workshop/exhibition targets mid-career jewelry artists or designers who wish to explore jewelry's rich potential to communicate messages and influence and enrich the public discourse regarding the environment, ecology, and sustainability. Examines and focuses on jewelry that doesn't only serve as a status symbol, as an object of emotional or material value, or as an ornament, but is used as an effective communication tool. Will also explore the creative, conceptual, and interdisciplinary possibilities that arise through the use of new materials, such as trash or organic waste or recyclable materials (paper, fabric, e-waste); and focus on the international trend of using "ethically and environmentally correct" gold, silver, precious metals, and stones, and highlight the cultural elements that influence the value of an object. Six days/five nights free accommodation; participation is free; no application fee; available material free of charge for workshop purposes and for making new work; individualized curatorial and consulting services to develop new work and present it in the best possible way; exhibition/presentation curation; and more. For additional information, email Loukia Richards. Application deadline: March 29, 2020.
JEWELRY IN THE NEWS
Microphones and cameras lurk everywhere. Activate this "bracelet of silence," says the New York Times, and Alexa can't eavesdrop. Designed by Ben Zhao and Heather Zheng, computer science professors at the University of Chicago, with the help of an assistant professor, Pedro Lopes, this digital armor jams the Echo or any other microphones in the vicinity to prevent them from listening in on the wearer's conversations. The bracelet is like an anti-smartwatch, both in its cyberpunk aesthetic and in its purpose of defeating technology. A large, somewhat ungainly white cuff with spiky transducers, the bracelet has 24 speakers that emit ultrasonic signals when the wearer turns it on. The sound is imperceptible to most ears, with the possible exception of young people and dogs, but nearby microphones will detect the high-frequency sound instead of other noises.
JEWELRY IN THE NEWS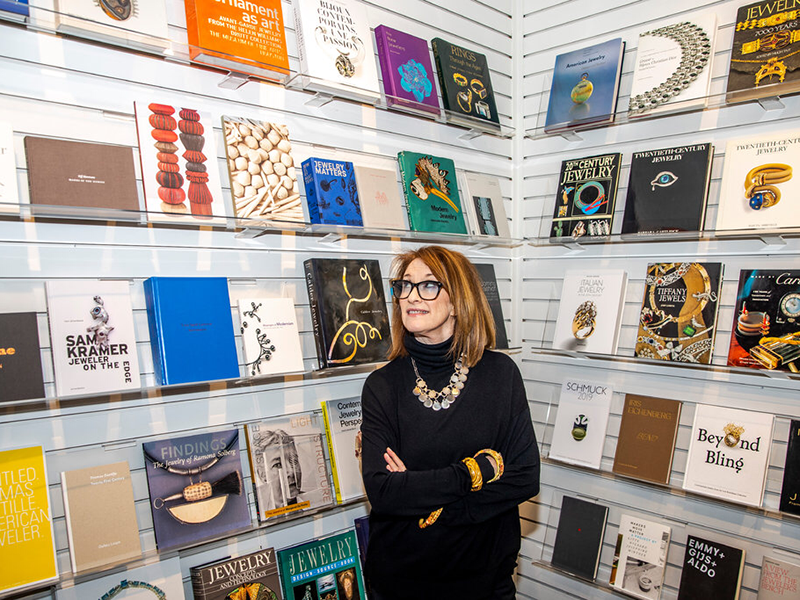 Given the scarcity of space in Manhattan, New Yorkers often imagine vast possibilities for places that others would consider suitable only for a walk-in closet. That happened two years ago, when Karen Davidov found a one-room office on the eighth floor at 1239 Broadway, downstairs from the studio where she works with her architect husband. She grabbed the opportunity to rent it—and to pursue a project that would connect her love of jewelry to her more than a decade of experience as a consultant helping libraries with community engagement and artistic collaborations. The New York Times reports on The Jewelry Library, a books and gallery spot Davidov opened to the public in fall 2018.
JEWELRY IN THE NEWS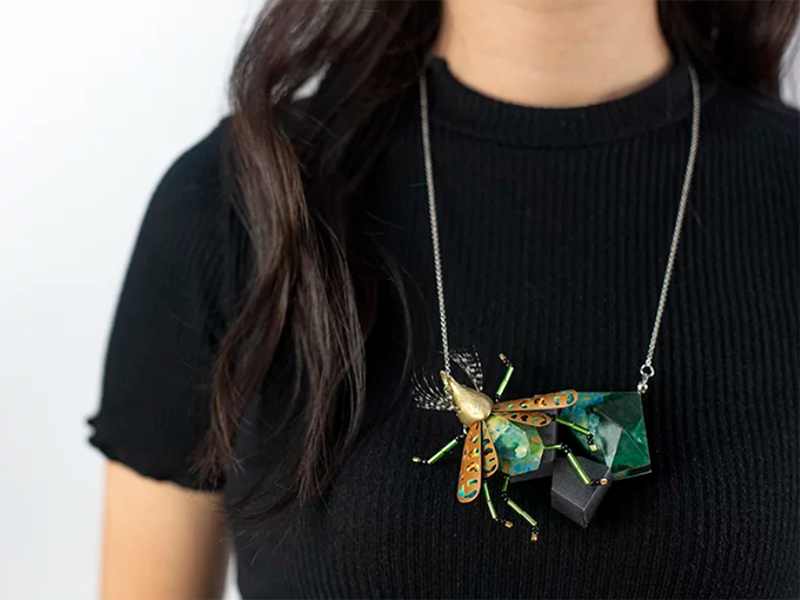 The December edition of Elle Décor shone a spotlight on Seulgi Kwon, who won the 2014 AJF Artist Award, as well as the Insecta Iridess line of jewelry by Plus Collaboratives, which is produced almost entirely out of paper. Ewa Nowak, Keiko Yakuyshi, and Bela Louloudaki also got a mention. Nice—hope to continue seeing more art jewelry in that magazine!
JEWELRY IN THE NEWS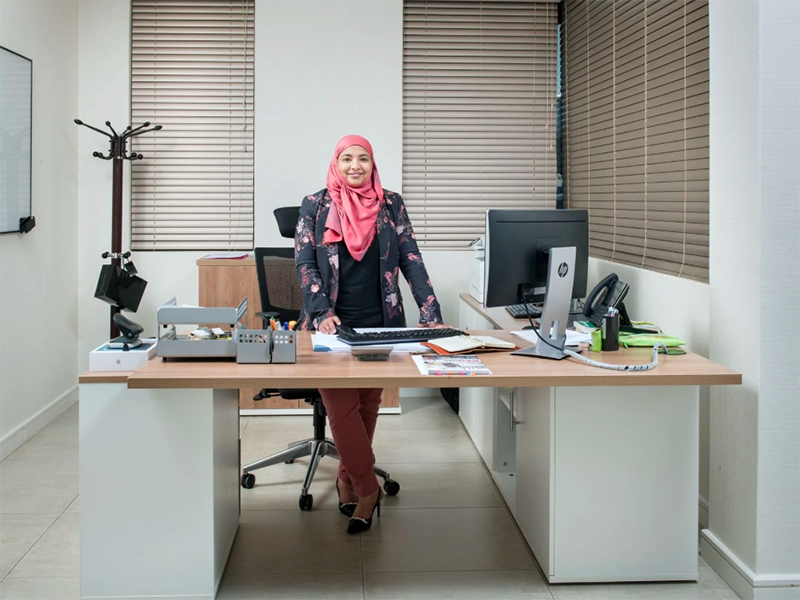 As the New Yorker reports, Eira Thomas is reshaping the diamond business with her company, Lucara Botswana. Naseem Lahri, the managing director of Lucara Botswana, is a trailblazer: a head-scarf-wearing Muslim executive in a majority-Christian country, and the first Botswanan woman ever to manage a diamond mine.
JEWELRY IN THE NEWS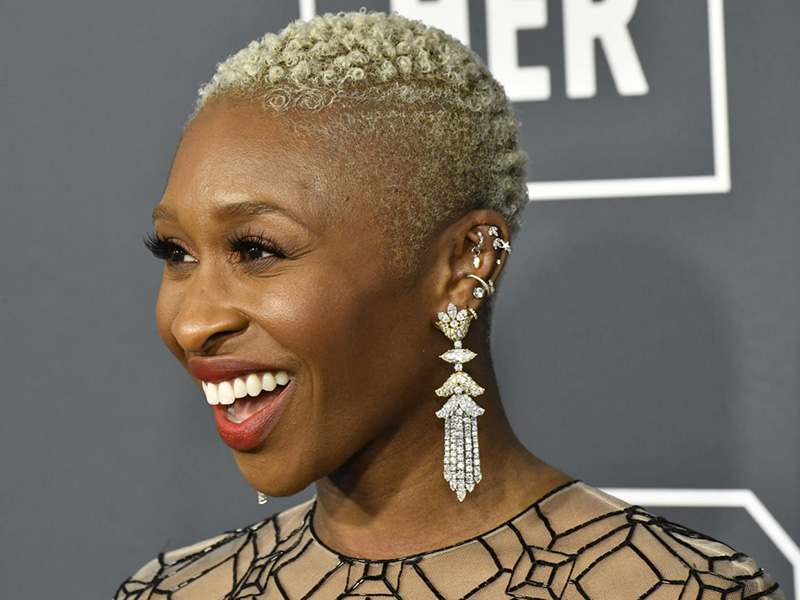 "The 'curated ear trend' turns high end," according to the website The Study. "At the Oscars, nearly all the nominees for Best Actress had something in common besides plum roles, and that's curated ears. Charlize Theron, Cynthia Erivo, and Scarlett Johansson each adorned their multiply pierced lobes with small hoops, mismatched studs, and diamond embellishments. The entire awards season has been ruled by artfully arranged earrings, with Dua Lipa and FKA Twigs, for instance, rocking the look at the Grammys … The style isn't just for the especially young and edgy (celebrities like Gwyneth Paltrow and Savannah Guthrie also boast impressive auricular arrays)"— auricular arrays—what a fun, gymnastic way to describe them!—"even if it feels inherently, alluringly countercultural. And contemporary designers have noticed a shift away from traditional ear ornaments among their high-jewelry clients. People no longer want a pair—just a single earring for an asymmetrical aesthetic."