Art Jewelry Forum is pleased to share the news that members of our community find noteworthy. Is something missing? The success of this compilation of compelling events, exhibitions, and items of interest to the jewelry community depends on YOUR participation.
If you're a member of AJF, you can add news and ideas to the monthly report by going here. If you aren't a member, but would like to become one, join AJF by making a donation.
MUSEUM EXHIBITION—CLOSING SOON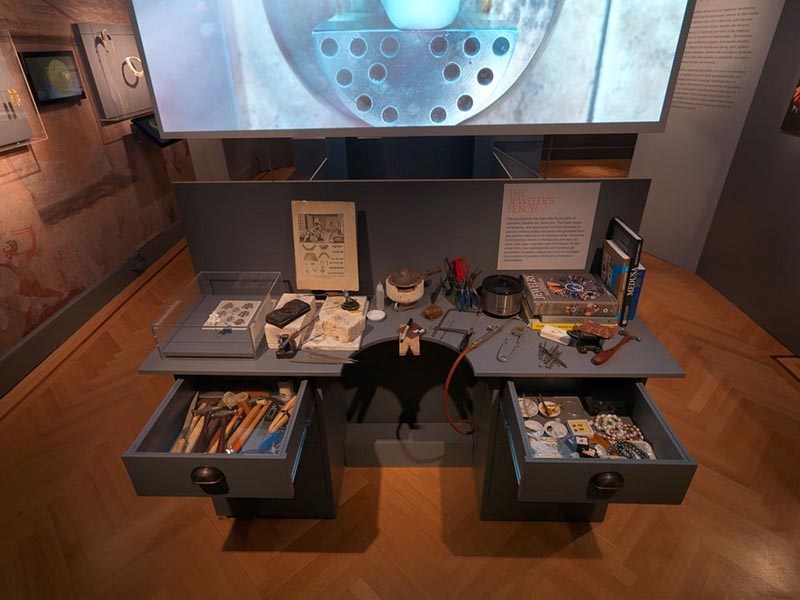 A View from the Jeweler's Bench: Ancient Treasures, Contemporary Statements, at the Bard Graduate Gallery through July 7, 2019, explores how contemporary jewelry makers are drawing from antique forms and techniques to create modern works of art. The show was curated by Sasha Nixon, a recent alumna of Bard Graduate Center. The gallery presents the exhibition at a time when art and academic institutions are increasingly focused on contemporary art jewelry, and in a moment when ancient jewelry has become a prevalent source of inspiration for contemporary jewelry artists. The exhibition focuses on how contemporary artists working with jewelry create the final form of a piece at the jeweler's bench. To convey this process, the exhibition includes a bench, sketches, and tools. It also considers how jewelry from the ancient world to the present informs contemporary practice by comparing recent pieces to their precedents. This organizational structure illuminates the connections between present and past—in terms of form, technique, and materials—so that visitors can better see how artists are reconsidering the art of adornment and age-old jewelry forms in exciting new ways.
MUSEUM EXHIBITION—CLOSING SOON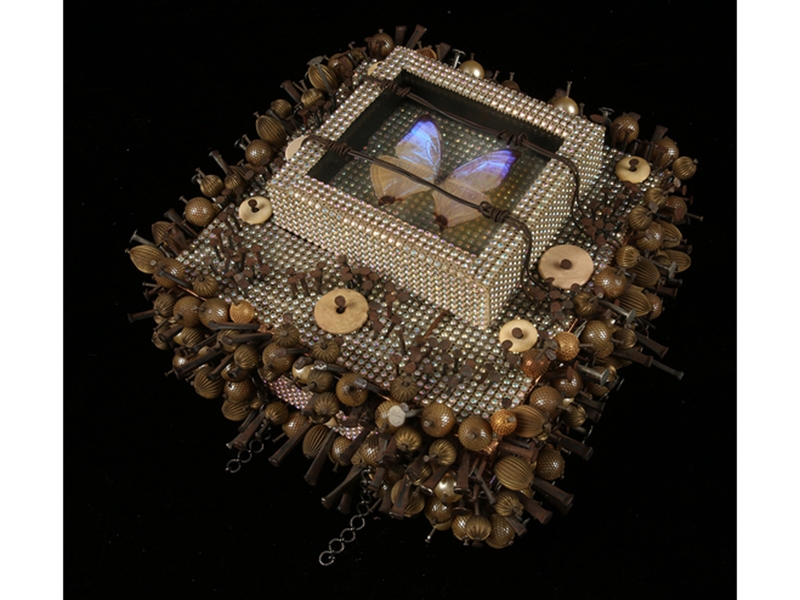 William Harper: The Beautiful & the Grotesque. In this 20-year retrospective, which closes June 14, 2019, more than 60 works of art on view include exquisitely crafted fine jewelry, display boxes built from assemblages of found objects, paintings, and Japanese-style folding books. "There are painters who are craftsmen; there are jewelers who are artists," said Harper. "I maintain that the finest art, in any medium, results from those who are both artists and craftsmen." In Harper's vibrant jewelry, craftsmanship and concept are always entwined. Driven by an intense love for the material process, Harper entered his studio with an improvisational spirit, allowing each decision to inspire the next. His lush objects combine unexpected materials, including plastic beads, nails, and bone, as well as pearls, jewels, precious metals, and enamel. The exhibit's title underscores the tension between high and low, between precious and disposable, and between what draws and repels a viewer. At the Cleveland Institute of Art.
MUSEUM EXHIBITION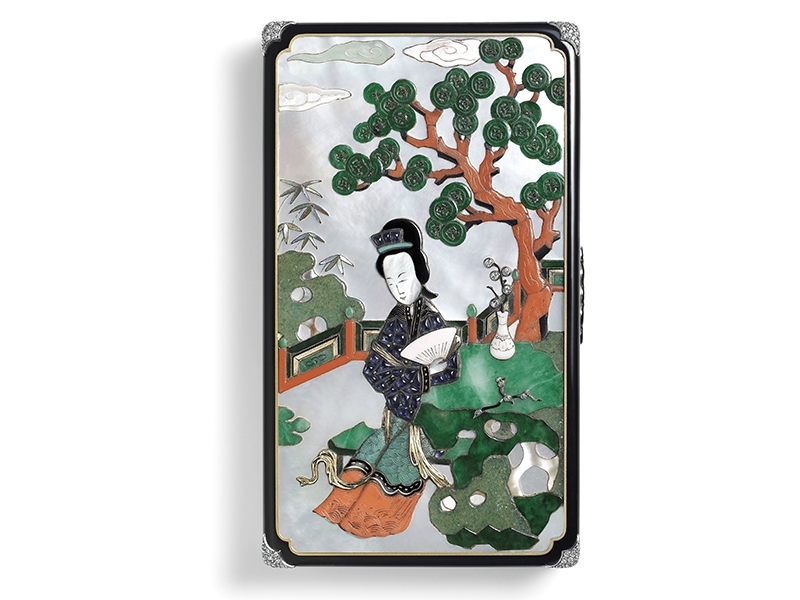 Cartier and Beijing's Palace Museum collaborate once again. Their Beyond Boundaries exhibition, which runs from June 1 to July 31, 2019, is meant to illuminate the work and inspirations shared by the French jewelry house and Chinese museum. The New York Times offers a preview.
CALL FOR ENTRY
Open call for Art Jewelry Night Budapest Competition 2019. The competition is open to professional jewelry designers, to artists who work in different fields but whose work is related to jewelry design, and also to students who study in this specific field.
The topic of this year's competition: CONTROLS/CTRL+S. The competition seeks jewelry with answers around the following questions: Do the rules control us or the other way around? Do we adapt to the rules or do we overwrite them? Do the traditions inspire us or do they tie our hands? Deadline to enter: June 15, 2019.
CALL FOR ENTRY
2019 Beijing International Jewelry Art Exhibition (or, for more information in English, click here.) The 2019 exhibition is themed Guan·Tong. Guan means passing through and connection, and Tong originally means going through without obstacles and is now extended to meaning arrival as well as interconnection without blocks. The theme also means to make known, to communicate to the other side, or understanding. The meaning of the theme is extended to have a good command of the subtleties of art jewelry, break the barriers of art jewelry, learn from each other and help each other forward between different cultures, and constantly bring forth the new through the old. This exhibition is intended to promote the trend of diversified art jewelry creation, explore the latest concept of international art jewelry and also develop status with the popular trend of the international jewelry business, and set up an interactive platform and space for different ideas and trends of art creation centered on idea innovation and academic guidance. During the event, an international academic forum about innovation of art jewelry and an international jewelry design education symposium will be held. Deadline to apply: June 15, 2019.
CALL FOR ENTRY
Open Call for the BKV Prize 2020 for young applied arts. This competition is aimed specifically at young artisans who have completed their professional training and are beginning their careers. It is international and covers all areas of applied arts. The prize is awarded to works that show unique artistic creation based on fine craftsmanship. For more information and the application form, click here. Deadline to apply: July 26, 2019.
JEWELRY IN THE NEWS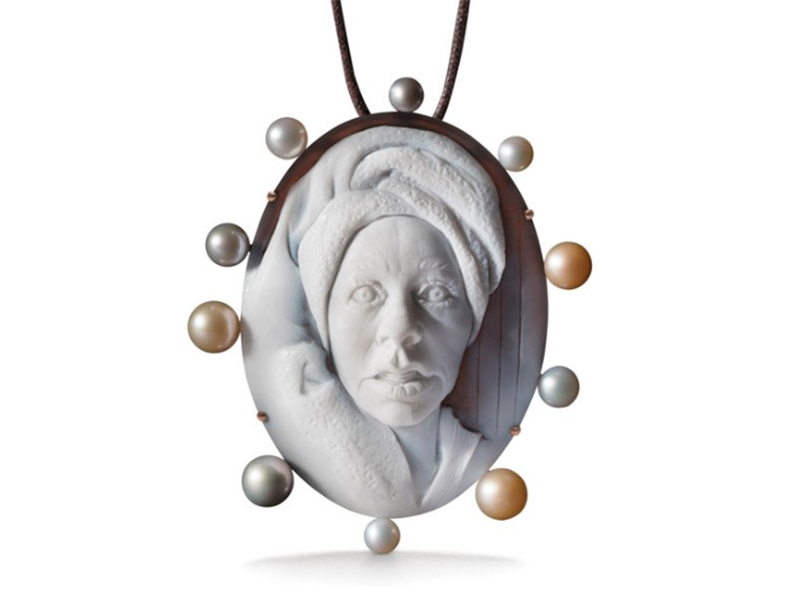 Artnetnews reports that art stars Cindy Sherman and Catherine Opie have teamed up with an unlikely mission: to make antique cameo jewelry cool again. They've created a line of nine carved cameo pieces—rings, earrings, and cufflinks, as well as pendants that can be worn as a necklace or brooch—based on a selection of their photographs. A master carver from Italy has executed the designs, which are made in collaboration with Liz Swig.
JEWELRY IN THE NEWS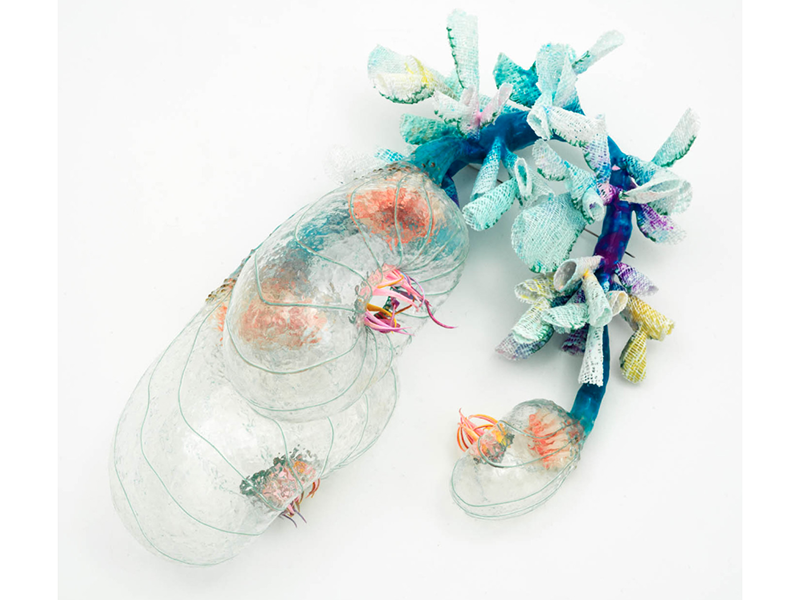 Colossal recently posted an article about Korean jewelry maker Seulgi Kwon, who was AJF's 2014 Artist's Award winner. Kwon forms silicone into thin, translucent objects meant to be worn on the chest or finger. The glass-like shapes are surrounded by colorful thread, pigment, and paper, which imitate the appearance of microscopic organisms. "At each stage of creation, cells change in form through growth, division, and extinction, creating order and harmony within nature," she explains. "Using silicone, a synthetic material that can change in texture and transparency, I express the organic movement and shape of cells with their mysterious color and constantly changing forms."
JEWELRY IN THE NEWS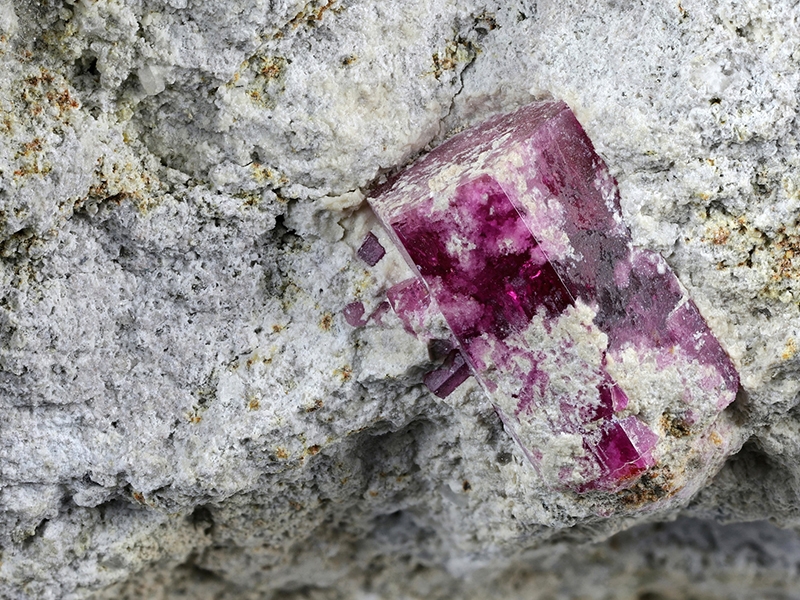 Learn about the most unusual gems you've never heard of, courtesy of the New York Times. Red beryl and color-changing diaspore are among the geological oddities found in only one location on earth. But such rarity comes with a price.
JEWELRY IN THE NEWS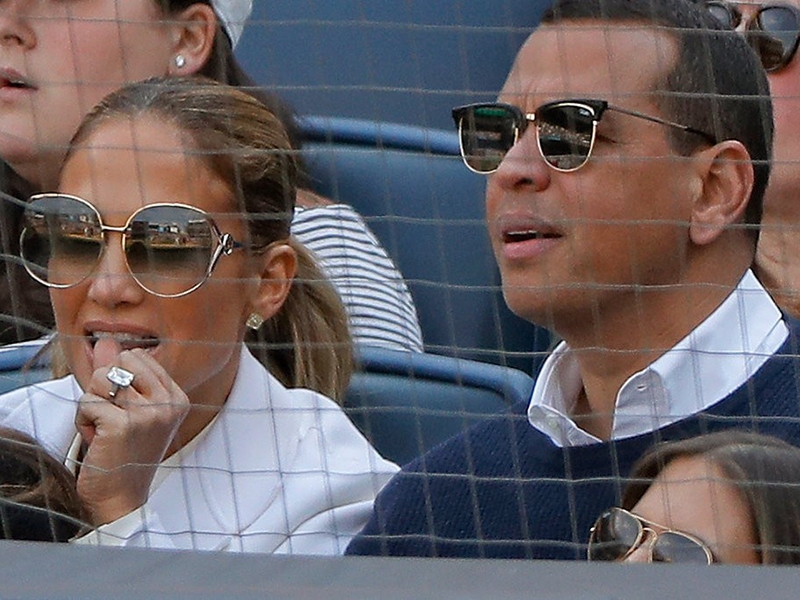 Millions have "liked" Jennifer Lopez's diamond solitaire. In an article called Bold Face Names with Big Engagement Rings, the New York Times gives details on other celebrity gems.
JEWELRY IN THE NEWS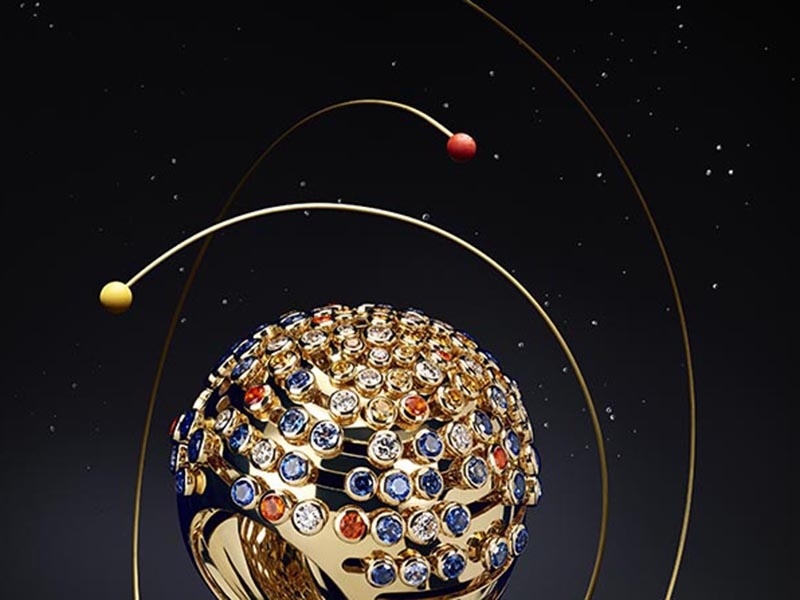 The romance of the moon and the stars have long been an inspiration for jewelry designers. Cartier took the concept a step further with a new limited-edition collection of jewelry introduced during its Spring 2019 couture collections in Paris. Les Galaxies de Cartier was inspired by the vastness of the cosmos. The Adventurine says Cartier's new collection is out of this world.
JEWELRY IN THE NEWS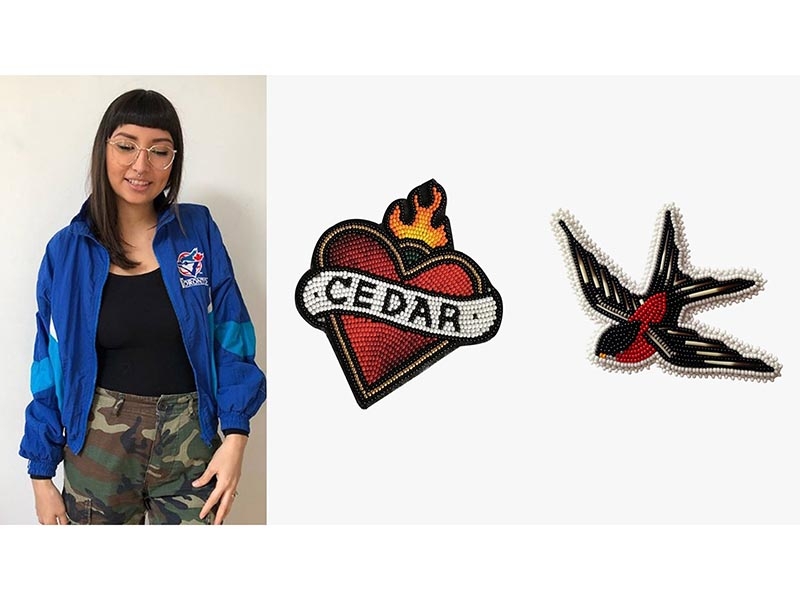 In an April article, vogueworld profiled some Native American artists who it describes as "beaders who are modernizing their craft." The article goes on to say, "Today, there is a new crop of beaders who are now taking on the craft, which has been passed down through generations, and completely modernizing it. Their works simultaneously keep their culture's traditions alive while proving that artists can break free from their tribe's respective signatures and create pieces that are, yes, even trendy." Great to see indigenous makers being recognized by the fashion world.
JEWELRY IN THE NEWS
The jewelry world was shook when Christie's announced it would be presenting a special sale titled Maharajahs & Mughal Magnificence on June 19, 2019. One quick glance at the highlights in the press release showed pieces immediately recognizable as treasures from The Al Thani Collection, which was assembled by just one young man, Sheikh Hamad Bin Abdullah Al Thani, the CEO of QIPCO (Qatar Investment & Projects Development Holding Company). Who Is Sheikh Hamad Bin Abdullah Al-Thani? And why is he selling his jewelry? Find out via The Adventurine.
JEWELRY IN THE NEWS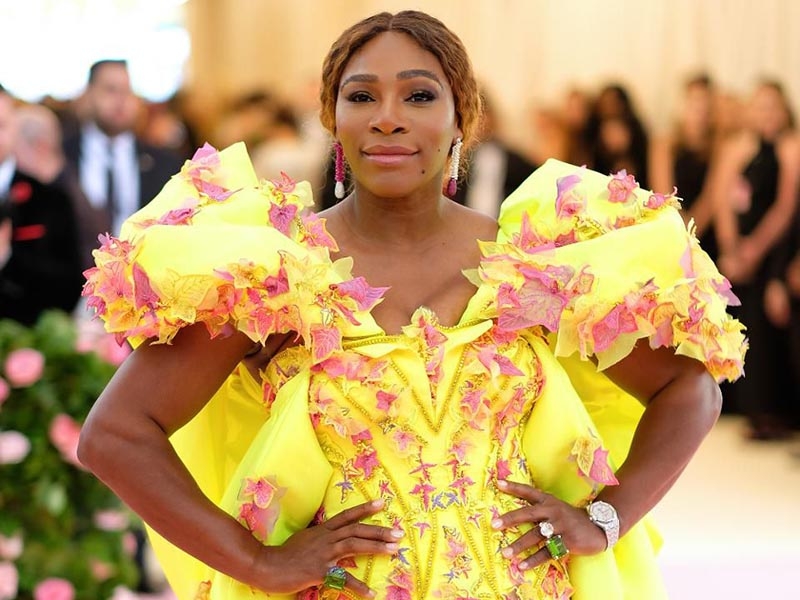 Each year, fashion and jewelry enthusiasts anticipate the first Monday in May for the most important of New York's red carpet events, the Met Gala, which celebrates the opening of the Costume Institute's annual fashion exhibit. This year's show is called Camp: Notes On Fashion. Forbes shows us the best jewelry at the 2019 Met Gala. Although the outfits were fun, the jewelry was a bit ho-hum. The Adventurine has a contrasting article featuring less conventional and far more camp jewelry that should have been worn to the gala.