Art Jewelry Forum is pleased to share the news that members of our community find noteworthy. Is something missing? The success of this compilation of compelling events, exhibitions, and items of interest to the jewelry community depends on YOUR participation. If you're a member of AJF, you can add news and ideas to the monthly report by going here. If you aren't a member, but would like to become one, join AJF by making a donation. Listings gathered with the generous assistance of Carrie Yodanis.
EVENTS
FROM OUR MEMBERS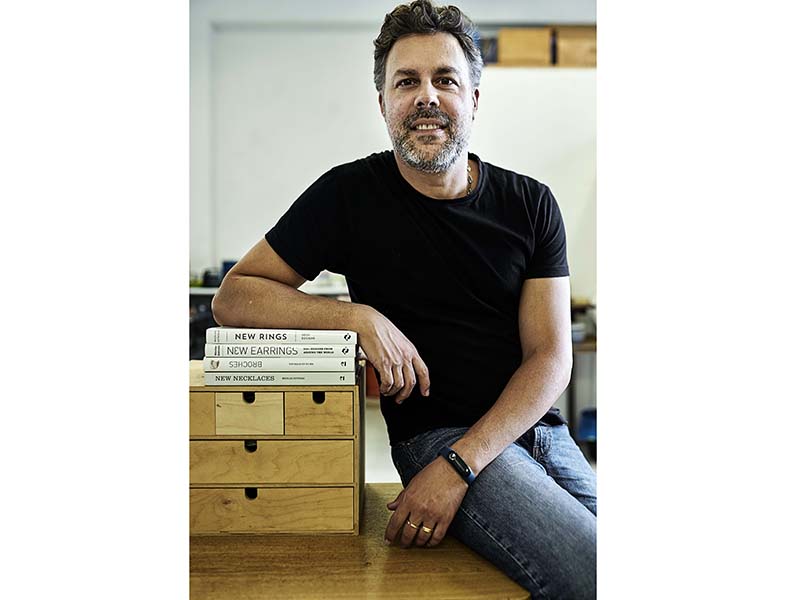 In this video, Nicolas Estrada talks about his five books: New Rings, New Earrings, New Necklaces, New Brooches and New Bracelets.
AUCTION
Quittenbaum Art Auctions, in Munich, will hold an auction of author's jewelry, with selected works from the Hermann Jünger collection on July 1, 2021, at 6 p.m.. The catalog shows a spectacular collection of lots; you won't want to miss this! (Get more info.) Quittenbaum specializes in Art Nouveau, Art Deco, designs from Bauhaus to contemporary, Murano glass, handicrafts, jewelry, artist's jewelry, photography, modern and contemporary art.
FESTIVAL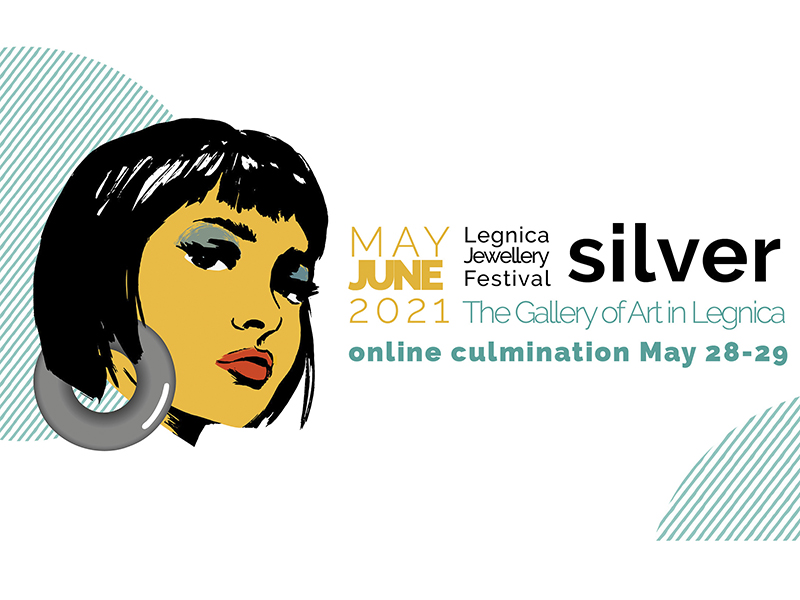 Some of the exhibitions organized as part of the Legnica SILVER Festival will be open until the end of August. The winners of the 29th International Jewellery Competition "Still Human?" were announced on May 29; see them here. This year's SILVER Festival included 14 individual and collective, cross-sectional and problem-based exhibitions, presenting various examples of artistic jewellery by contemporary artists from Europe and China. More information: silver.legnica.eu/en. FB: Legnica Jewellery Festival Silver. IG: legnica_silver_festival. Information about exhibitions and the competition: http://silver.legnica.eu/en/index.php/wystawy2021. Programme of exhibitions presented in Legnica: http://silver.legnica.eu/en/index.php/component/k2/item/44-silver-festival-exhibitions-program
EXHIBITIONS
ONLINE
The Loewe Foundation Craft Prize 2021 exhibition opened online on May 25, digital-only. The works are presented inside a spectacular arcade, but unfortunately the images are slightly blurry and the navigation isn't super-intuitive. Check it out here.
MUSEUM—US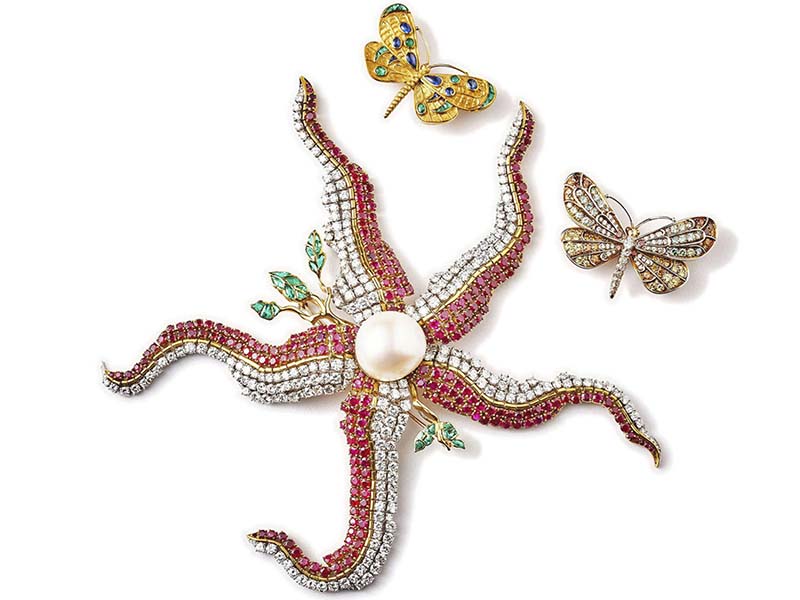 Beautiful Creatures: Jewelry Inspired by the Animal Kingdom, at the American Museum of Natural History, in NYC, opens June 12, 2021.  Discover some of the world's most spectacular jewelry pieces in a new exhibition that presents more than 100 animal-themed precious jewels created by the world's great jewelry houses and artisans, from Cartier's iconic panthers to Suzanne Belperron's butterflies.
MUSEUM—US, PERMANENT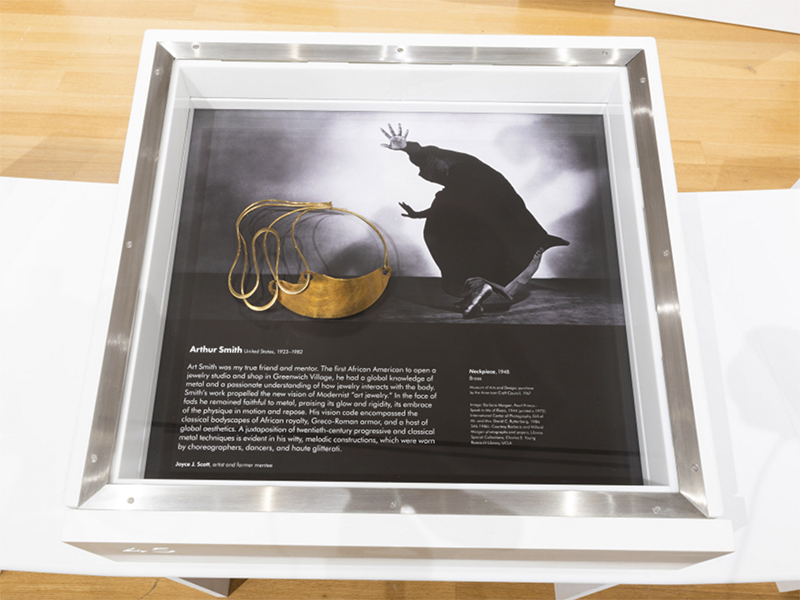 45 Stories in Jewelry: 1947 to Now, at the Museum of Art and Design. To date, MAD has presented more than 150 exhibitions featuring art jewelry and it has 950+ pieces in its permanent collection. This exhibition contextualizes the bold experimental practices of the field's most compelling artists within the key historical moments that ultimately broadened the scope and reach of art as a wearable medium. Selected by an advisory committee, the featured pieces showcase jewelry artists for whom anything can serve as inspiration. Unlike costume and precious jewelry, the concept takes center stage in these works.
MUSEUM—US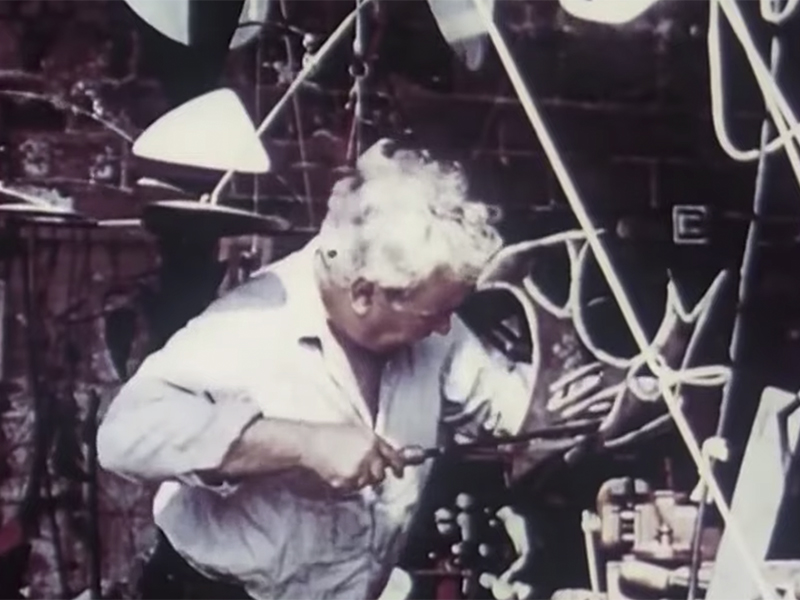 Alexander Calder, Modern from the Start, at MoMA, New York City, through August 7. This exhibit brings together Calder's wire sculptures, metal sculptures, mobiles, and jewelry to showcase a vast career of creativity. Parts of the exhibit can be viewed virtually.
MUSEUM—EUROPE, CLOSING SOON
The Brooch Unpinned: The Goldsmiths' Company Collection 1961–2021, at the Goldsmiths' Centre, in London, through June 30, 2021, celebrates the art of the brooch and the dynamic relationships it creates—between maker and wearer and between wearer and viewer. It explores a selection of British brooches from the Goldsmiths' Company's jewelry collection, tracing the evolution of contemporary design in this most wearable and revealing of accessories. Brooches are versatile, can be worn to convey a message, or to spark a conversation. Wendy Ramshaw referred to them as "a portable artform."
MUSEUM—EUROPE, CLOSING SOON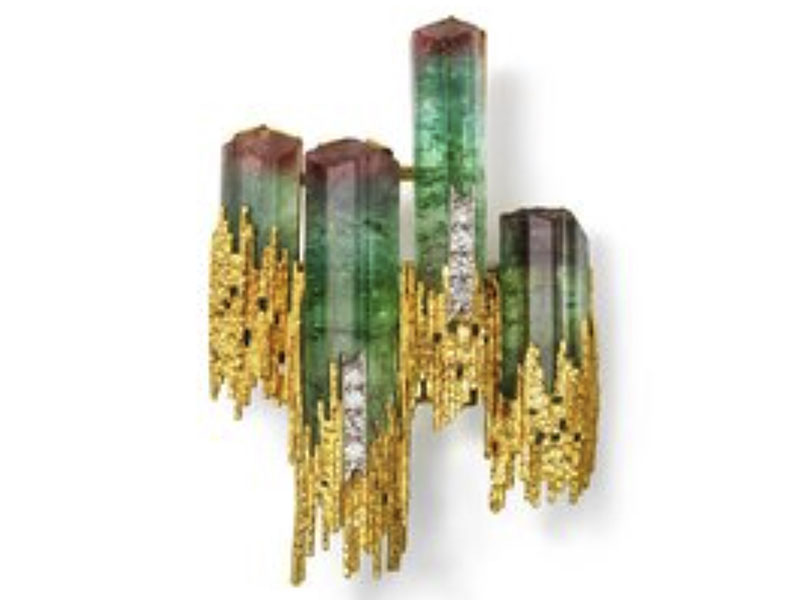 Simply Brilliant: Artist-Jewellers of the 1960s and 1970s, at Schmuckmuseum Pforzheim, through June 27, 2021. The 1960s launched an era of youthful rebellion and radical cultural change, and a new style of jewelry was part of that zeitgeist. Rock 'n' roll, the Vietnam War, the Kennedy assassinations, the Civil Rights and women's movements, the widespread use of hallucinogenic drugs, and the concept of free love are all associated with these tumultuous decades. Jewelry expressed individuality, nonconformity and the aesthetic, political, and intellectual values of the person who wore it. Young jewelry designers now thought of themselves as artists first, jewelers second.
MUSEUM—EUROPE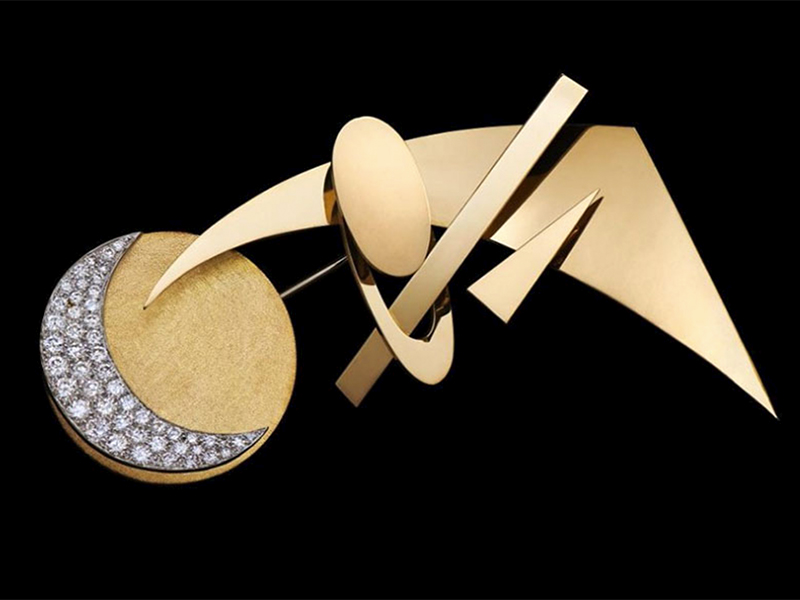 Suprematism Vision: Space Motifs in the Graphic Works and Jewellery Designs of Nadia Léger, at Moscow Kremlin Museums, through September 1, 2021. The oeuvre of the French painter and graphic artist Nadia Léger (1904–1982),  who was also engaged in monumental art and design, was the amalgam and reinterpretation of the major artistic trends of the 20th century: Cubism, Suprematism, Purism, and Socialist Realism. In 1970, Léger created a series of suprematism jewelry pieces in gold, platinum, and diamonds. She presented the Soviet Union with 37 pieces of precious "cosmic" jewelry—brooches, rings and watches in 1976. They were transferred to the Moscow Kremlin Museums in 1980.
MUSEUM—EUROPE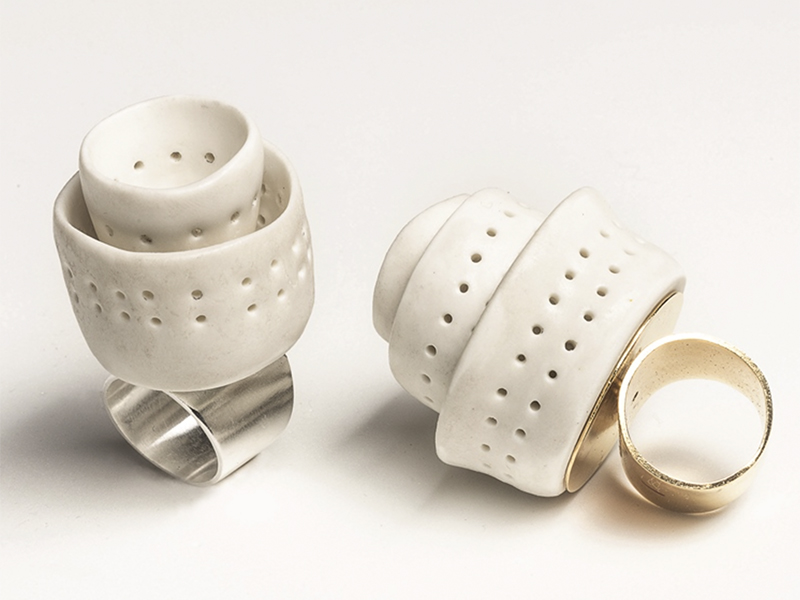 Connections Between Jewelry and Ceramics: From Design to Object and Staging, at the National Museum of Ceramic and Sumptuary Arts González Martí, through June 13, 2021. This exhibition is the culmination of an Educational Innovation and Research project that unites two growing disciplines. Teachers and students from the Valencia and Castelló Art and Design Schools, coordinated by professors Ana Llorens and Carlos Pastor, began this multidisciplinary project during the 2018–2019 academic year, successively completing all the phases of design, implementation, and communication. The participation of different specialties highlights the importance of exploiting synergies in educational contexts.
MUSEUM—EUROPE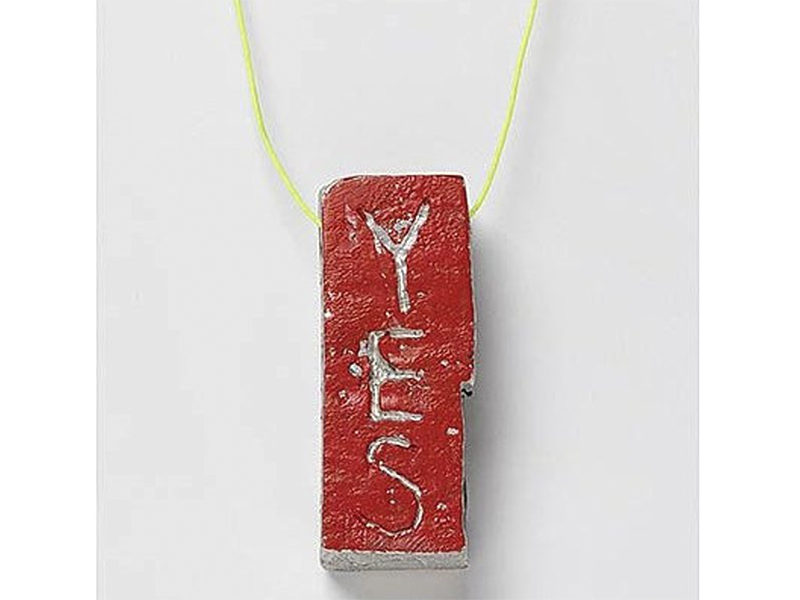 MUC/Schmuck. Perspectives on a Private Munich Jewelry Collection, at the Münchner Stadtmuseum, in Munich, through September 26, 2021. Since the end of the 19th century, goldsmithing has become an increasingly important craft in Munich due to the internationally renowned course for jewelry and hollowware offered by the Academy of Fine Arts Munich. The Münchner Stadtmuseum has a stunning collection of Munich jewelry dating mainly from the 1880s to the 1930s. It has joined forces with students from the Academy of Fine Arts and Karen Pontoppidan, their professor, to mount an exhibition that not only offers visitors insights into these historical works and their backgrounds, but also showcases today's budding jewelry artists, their curriculum, academic approaches, and creative works.
MUSEUM—EUROPE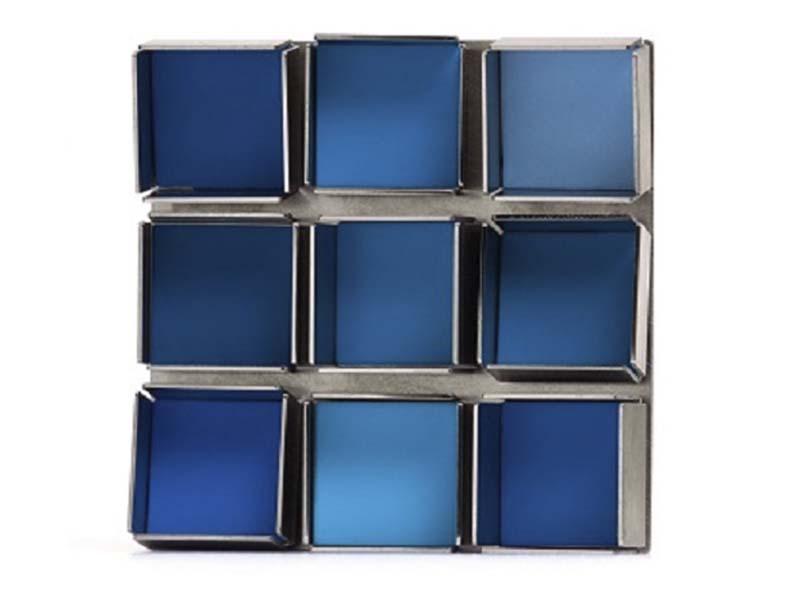 The Appeal of the Minimal: Carl Dau. Jewellery. Objects, at Deutsches Goldschmiedehaus Hanau, through September 1, 2021. This exhibition shows both jewelry and large-format objects by Carl Dau, who trained as a goldsmith and studied design at the University of Fine Arts in Berlin. After an interlude as a teacher, Dau founded his first studio in Berlin in 1980. He significantly influenced the development of modern metal design in Germany. Dau is one of the pioneers of serial stainless-steel jewelry. He continues to use the material consistently to this day, mixing it with gold and precious stones, sometimes lacquer.
MUSEUM—EUROPE
Pas de Deux: Jewelry by Sylke Alma Klopsch and Helen Friesacher, at Deutsches Goldschmiedehaus Hanau, through September 29, 2021. Selected pieces by the former Pforzheim lecturer, Klopsch, and her former student. The juxtaposition allows for comparisons and offers new perspectives on the jewelry objects. Klopsch puts the free, playful form in the foreground. Combinations of metal and plastic, partly supplemented by amber, organic material and other found objects, have a light appearance. With their geometric shapes, circles, squares and rectangles, Friesacher's works are of minimalist clarity. She regards her pieces as autonomous works between sculpture and graphics.
MUSEUM—EUROPE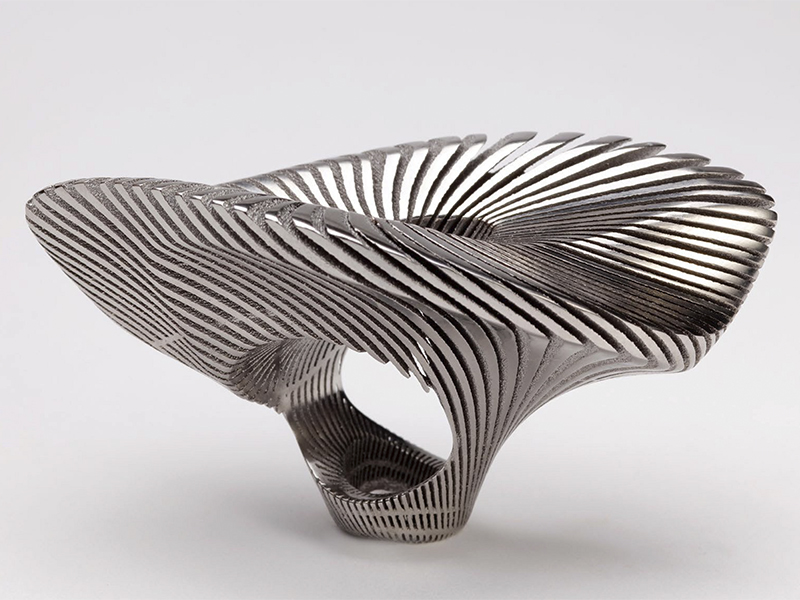 Collect/Connect, at the Musée des Arts Décoratifs, extended to October 3, 2021. Part of the triannual Parcours Bijoux 2020 series of events and exhibitions, this show presents original pieces from jewelry designers Julie Decubber and Stefania Lucchetta. Decubber continues to immerse her work into the eclectic world of contemporary ceramics, using rejected waste as materials. Lucchetta, meanwhile, is a pioneer in the use of 3D modeling software and prototyping machines in jewelry. Titanium, her preferred material, allows her to combine lightness and expressivity. Halfway between jewelry and documentary, the exhibition is immersed in a recorded soundscape.
MUSEUM—EUROPE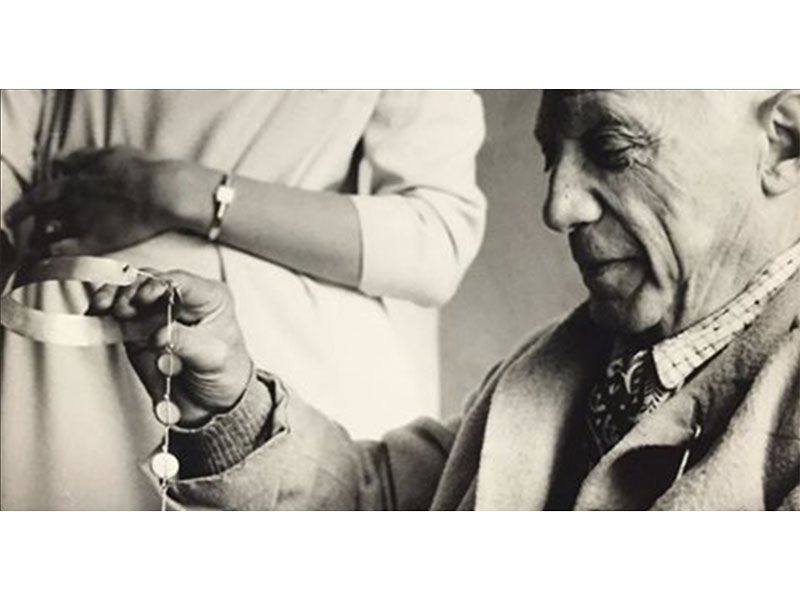 Picasso and the Artist's Jewellery, at the Museu Picasso, in Barcelona, May 20­September 26, 2021. Painting, sculpture, ceramics, decoration, poetry—Pablo Picasso experimented with so many artistic practices. From shell necklaces made for Dora Maar, one of his earliest muses, to authentic goldsmith work from the 1960s to ceramic pieces modeled in Madoura's workshop, jewelry was Picasso's umpteenth field of work, a new range of possibilities. Indeed, jewelry was the most personal way of expressing himself. These objects, usually intended for the people closest to him, were treasures that he refused to reproduce in large quantities or even exhibit.
MUSEUM—EUROPE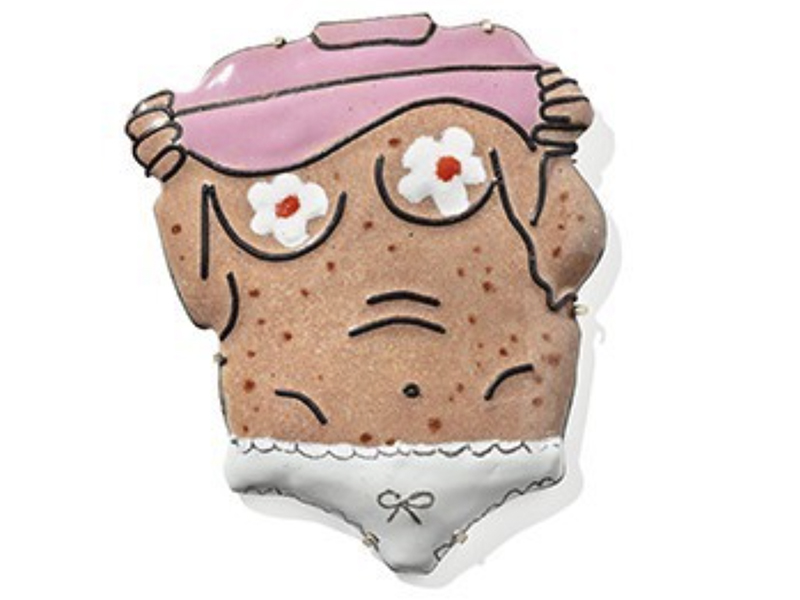 Danish Jewellery Box, at MAKK, in Cologne, Germany, through August 1, 2021.
With around 200 selected works, this show offers insight into 50 years of contemporary jewelry design from Denmark. The presentation plays with thematic juxtapositions such as "Body and Jewelry" or "Identity and Diversity" to highlight the complexity and development of Danish jewelry design. In addition, around 30 examples from the Museum fur Angewandte Kunst's important jewelry collection are integrated into the exhibition as a dialogical discourse.
MUSEUM—EUROPE, PERMANENT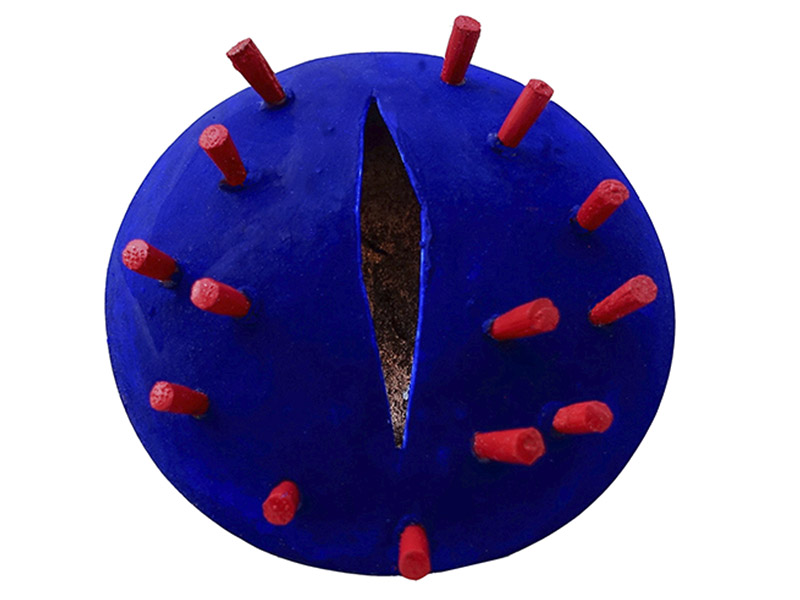 IV Edition, at the Museo del Gioiello, in Vicenza, Italy, through 2030. This fourth offering from the museum presents the creative, artistic, productive, and technological excellence of Italian jewelry. Viewable online, the nine rooms in the museum focus on the themes of Symbol, Magic, Function, Beauty, Art, Fashion, Design, Icons, and the Future; along with the Director's Choice, they're dedicated to the production of both large fashion houses and small and medium-sized companies in the goldsmithing districts of the country, as well as to artisanal excellence, artistic experimentation, and the search for independent designers. :
GALLERY—US
i found you, Baltimore Jewelry Center Gallery, through July 10, 2021. In this solo exhibition, Jessica Andersen asks what can be seen in the objects we keep. What can be said of the objects we discard? To create the work in this exhibition, Andersen sourced materials from estate sales, auctions, garage sales, and junk drawers. Objects found and stories collected; some invented, inherited, or bought. A favorite spoon, a paddle, an old toy. I found you and what new stories do you have to tell?
GALLERY—US
Aaron Decker: it's (not) all fun and games and Samuel Gassman: The Dowery of the Faerie Queen, at Ornamentum, in Hudson, NY, June 19–July 18, 2021. Decker's new enamel wearables include monster faces or toothy grins juxtaposed cartoonishly with medieval weapon-imagery and adorned with colorful patterns. Gassman, meanwhile, is an outsider-artist in contemporary jewelry who makes curious compositions of fabric, metal, and collected historical ephemera housed in hand-made boxes that are as intrinsic to the works as the buttons, figurines and textiles that comprise the jewelry pieces.
GALLERY—US
The annual instructor summer exhibition, at Arrowmont School of Arts and Crafts, Gatlinburg, TN, through August 27, 2021, will feature the works of jewelers, Alejandra Salinas, Julia Harrison, Mi-Sook Hur, Janice Levi, Deb Karash, and Angela Caldwell. If it's not possible for you to travel to Gatlinburg this summer, images and descriptions of their work are available online.
GALLERY—US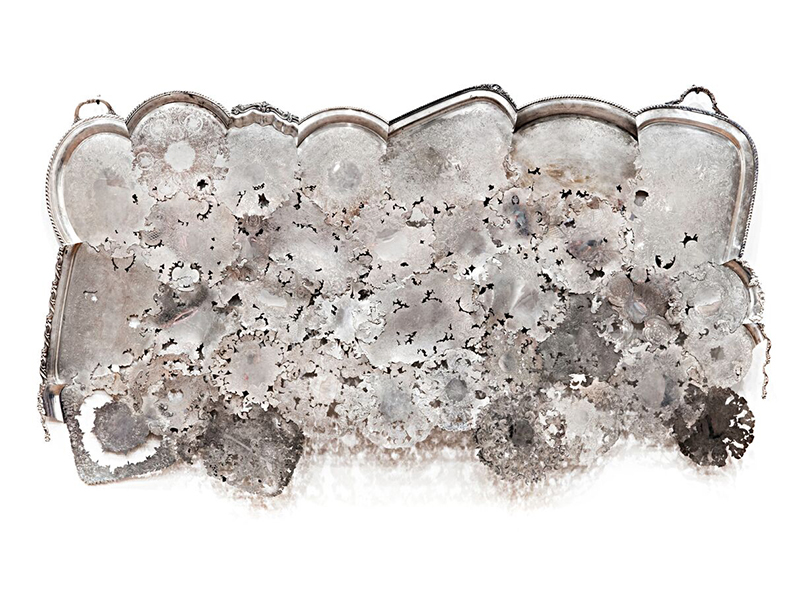 Materials Redefined, at Chautauqua Visual Arts, in Chautauqua, NY, US,
June 27–August 25, 2021. This exhibition focuses on seven contemporary artists who work with their selected materials in nontraditional ways. Abstractions and realism are featured, resulting in a colorful play of disparate materials including paper, oil paint, clay, and the vintage metal trays of Jayden Moore.
GALLERY—CANADA
Camp: A Spectacle of Rings, Co-Adorn Art Jewelry Society members' exhibition, at L.A. Pai Art & Jewelry Gallery, Ottawa ON, July 5–
25, 2021. Seriously playful jewelry artists show off their best cocktail rings. Inspired by Susan Sontag's essay, Notes on 'Camp', this exhibition celebrates the exaggerated elegant, innovative, obscure, and unreasonable.
GALLERY—AUSTRALIA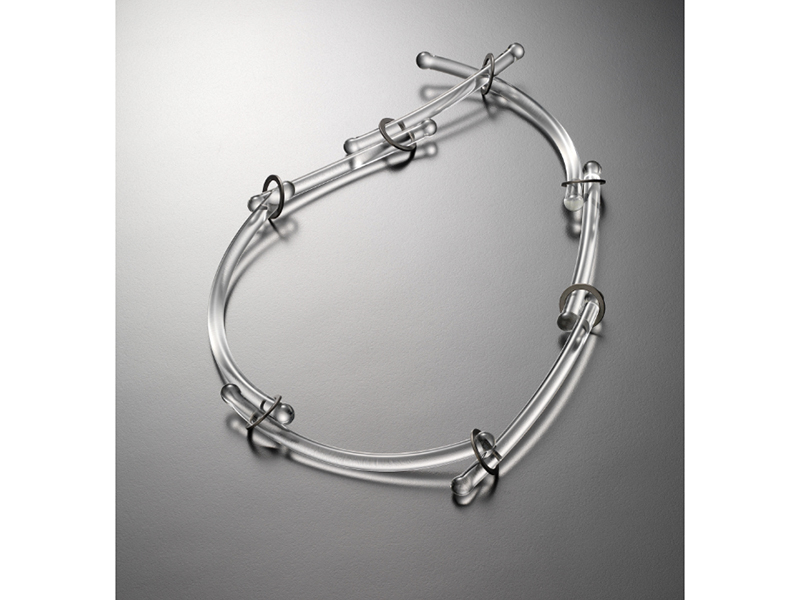 Blanche Tilden: Ripple Effect, at Geelong Gallery, Geelong, Australia, through August 1, 2021. Tilden has a unique approach to her materials, in particular glass, which she explores both as a material for jewelry making and deploys as a metaphor for the connections between making, industry, the wearable object and the body. This first comprehensive survey of Tilden's career includes historical and contemporary works loaned from numerous public and private collections.
GALLERY—AUSTRALIA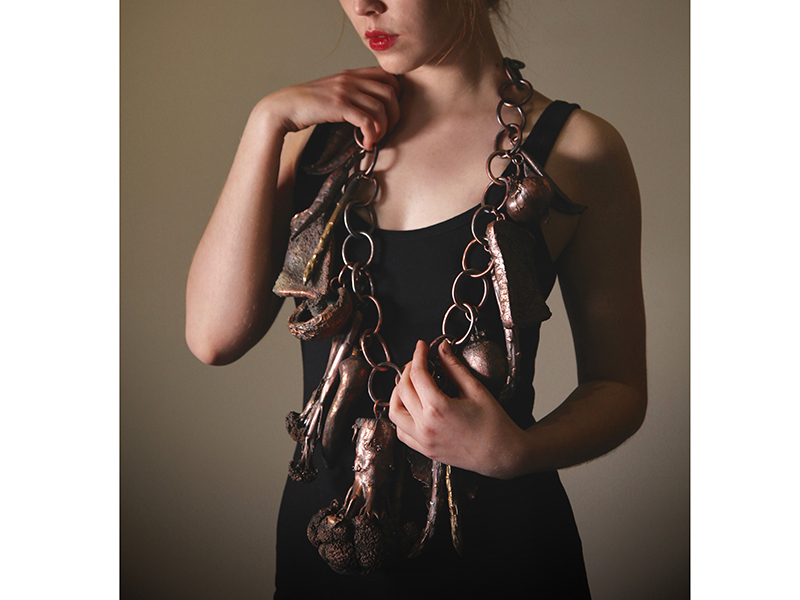 The Neck, at Craft ACT, in Canberra, Australia, through July 17, 2021. The neck, often seen as a sensual part of the body, a site of vulnerability, is also a site of strength, supporting the heavy head, a conduit to our heart and lungs, providing life by giving oxygen to our bodies and nourishment through the ingestion of food. At a time when our planet and humanity seem to be suffocating on many fronts, strangled by powerful, self-serving "leaders," Bridget Kennedy invited selected artists to explore the neck as a vehicle for political, social, and environmental critique.
GALLERY—AUSTRALIA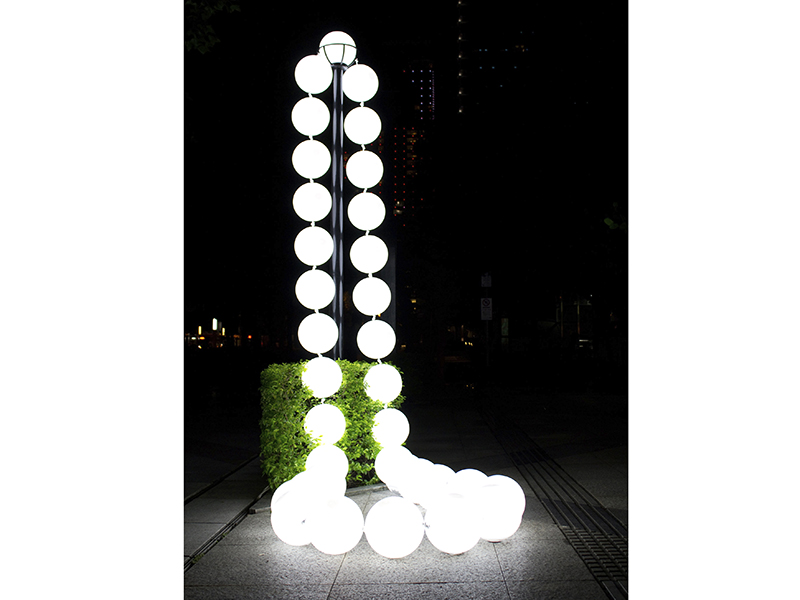 Body Layer: Semblance and Self, at Craft ACT, in Canberra, Australia, through July 17, 2021. Eleven significant international artists push beyond the familiar constraints of conventional physical jewelry formats and toward outcomes more precisely aligned with the specific communicative possibilities of jewelry. Through their expanded propositions each of these artist's works also hints at what may be missing from the dominant globalized preconception of jewelry as merely a trend-based decorative object, i.e., that conveying one's true self through jewelry can be a means of heightening compassionate understandings of each other. Curated by Simon Cottrell.
GALLERY—AUSTRALIA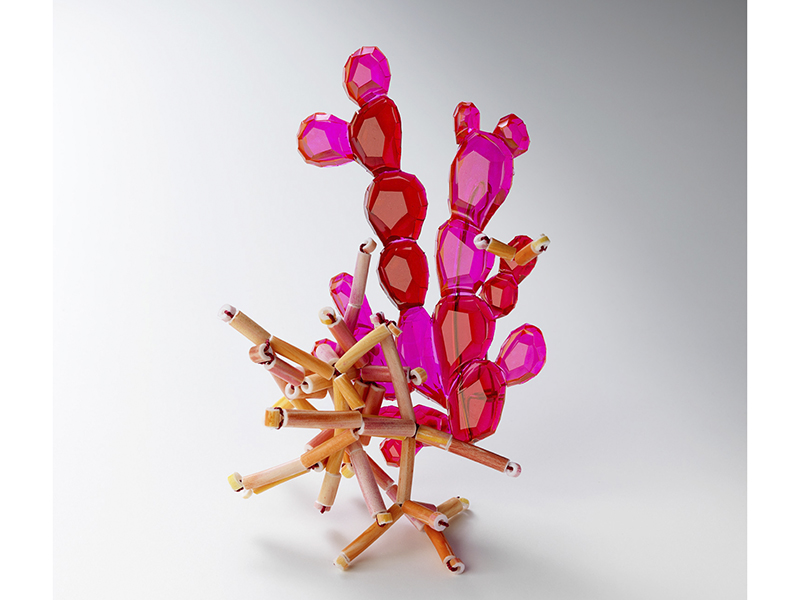 Small Connections, at Craft ACT, in Canberra, Australia, through July 17, 2021. Small Connections centers around the concept of connectivity and communication that jewelry offers the giver, receiver, and wearer. The relationship people have with jewelry they collect and wear is unlike any other form of art as it can be carried as a token wherever the possessor wishes. Signifying love, faith, status and connection, jewelry is significant in how it as an object links people to each other.
SCHOOL GALLERY—US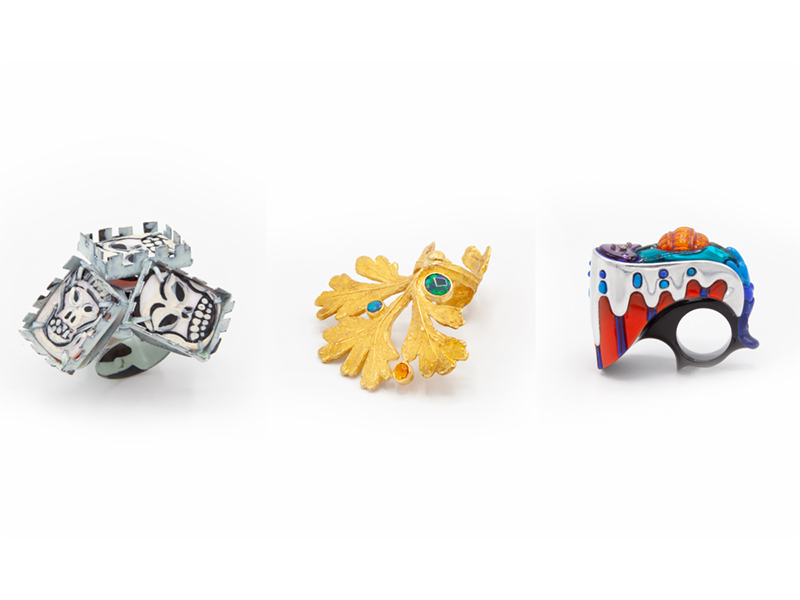 Rings!, at Moore College of Art & Design, in Philadelphia, PA, June 5–July 17, 2021. From signifying one's marital status to protecting the wearer from forces of evil, rings have served practical, symbolic, and decorative purposes throughout history and across cultures. 100+ rings from artists around the globe offer a glimpse into the boundless creative freedom revealed within the ring form. From traditional metalsmithing techniques to avant-garde materials and approaches, the rings on view offer a new examination of the cultural, political, and personal meanings of the ring itself.
SCHOOL GALLERY—US, CLOSING SOON
Countdown, at SCAD Museum of Art Jewel Box, in Savannah, Georgia, US through June 26, 2021. In Countdown, a major commission of new works by Rose B. Simpson, the Pueblo artist surpasses the signature human scale typical of her figurative sculptures, bringing bodily forms to an unprecedented totemic stature. Simultaneously, she further probes the capabilities of sculpture with forays into two-dimensional laser-cut metal formations. These works act as flattened sundials that serve as points of contact to matching vinyl designs placed on each window of the space. All the figures wear long necklaces with large pendants.
SCHOOL GALLERY—EUROPE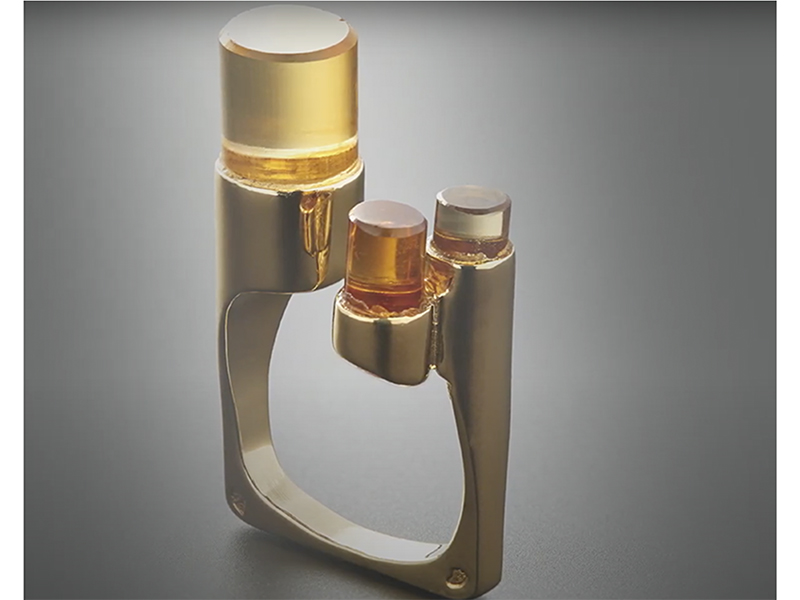 Jean Vendome, Artist Jeweler, at L'École, School of Jewelry Arts, in Paris, through August 28, 2021.
Jean Vendome, born Ohan Tuhdarian, created his first jewelry collection in 1950, heralding 67 years of creative effervescence. The avant-garde designer merged the art of sculpture and jewelry. L'École's website features two videos. One is a guided tour that lets you discover the exhibition as if you were there with Marie-Laure Cassius-Duranton, a gemologist art historian and teacher at the school, or you can watch the video Jean Vendome, a Jeweler at the Heart of the Avant-Gardes.
MUSEUM EXHIBITION—COMING SOON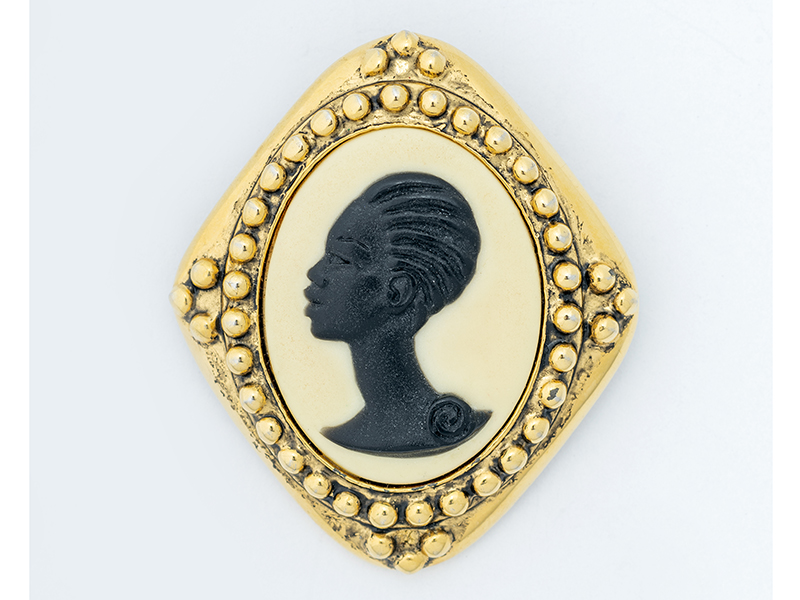 Divine Legacies in Black Jewelry, at the Metal Museum, in Memphis, TN, US, July 17–September 11, 2021. Black American jewelers will take center stage in an exhibition curated by 2019 SNAG Emerging Curator Grant recipient LaMar R. Gayles, Jr. Surveying works created by Black jewelers from the 1940s to the present day, it will include 60+ works of jewelry and archival photographs, explore notions of cultural identity in the African diaspora, and contextualize the practices of Black makers within the larger metalsmithing field.
MUSEUM EXHIBITION—COMING SOON
Tributaries: Tiff Massey | Everyday Arsenal, at the Metal Museum, in Memphis, TN, US, July 25–September 24, 2021. In this solo exhibition, interdisciplinary artist Tiff Massey will draw on contemporary observances of class and race through the lens of an African diaspora to create a site-specific installation. Massey creates work inspired by African standards of economic vitality, including both large-scale and wearable sculptures, music, and performance. She won AJF's 2019 Susan Beech Mid-Career Artist Grant. The Metal Museum's Tributaries series recognizes emerging and mid-career artists in the metals field.
OPPORTUNITIES
OPEN CALL
Brazil Jewelry Week invites artists, collective spaces, galleries, and schools to participate in its online event November 18–25, 2021. The theme is The Hybrid, Mixed and Latin Bodies. In this edition—the third—professionals will have their own pages to display up to five pieces. There will also be a special space for schools /galleries/collectives, with stories, images, videos, and contact details. Team jury: Jorge Mailla, Titi Berrio, and Renato Araújo. Information.
JOB OPENING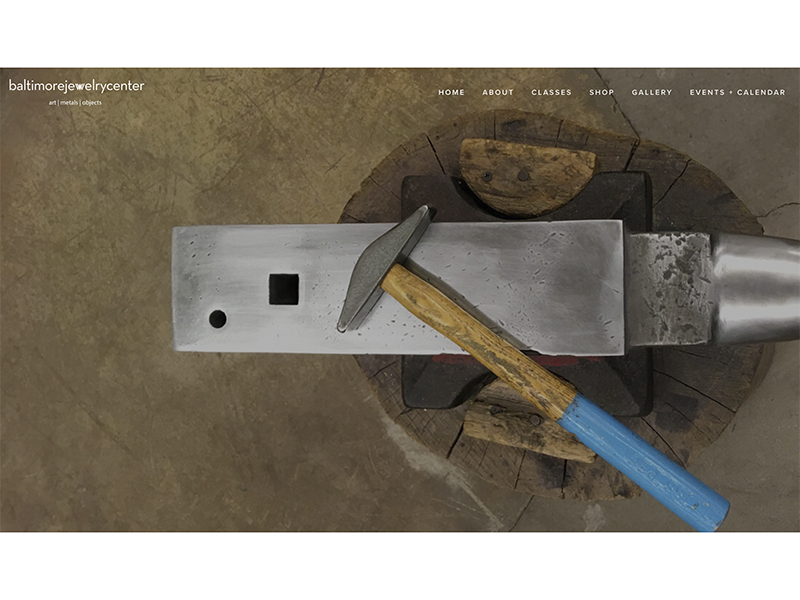 Baltimore Jewelry Center seeks a Studio and Program Manager who's passionate about metalsmithing, art jewelry, craft education, and art education. The ideal candidate enjoys engaging with people in a variety of settings, from the studio to community events, conferences, and more. The ideal candidate is an excellent communicator who enjoys supporting users of our space with the ultimate goal of leading everyone towards an independent studio practice. Focused on the programming and daily management of the BJC, the Studio and Program Managers are a primary representative of the BJC for the community and have a big impact. This is a full-time position that reports directly to the Director. The deadline to apply is July 15, 2021. Get more information.
JOB OPENING
The Department of Jewelry + Metalsmithing and the Department of Apparel Design at RISD are currently inviting applications for a shared one-year appointment as assistant professor in residence to begin in the fall of 2021. The departments seek candidates with professional practice and a record of teaching that critically engages the overlapping areas of their disciplines and fields. Example areas of expertise: ethics of industry and sustainability, body-object relationships, identity politics and self-expression through clothing and adornment, image-making and documentation as communication. Full description, requirements, and information on how to apply: https://careers.risd.edu/postings/2200
WRITING AWARD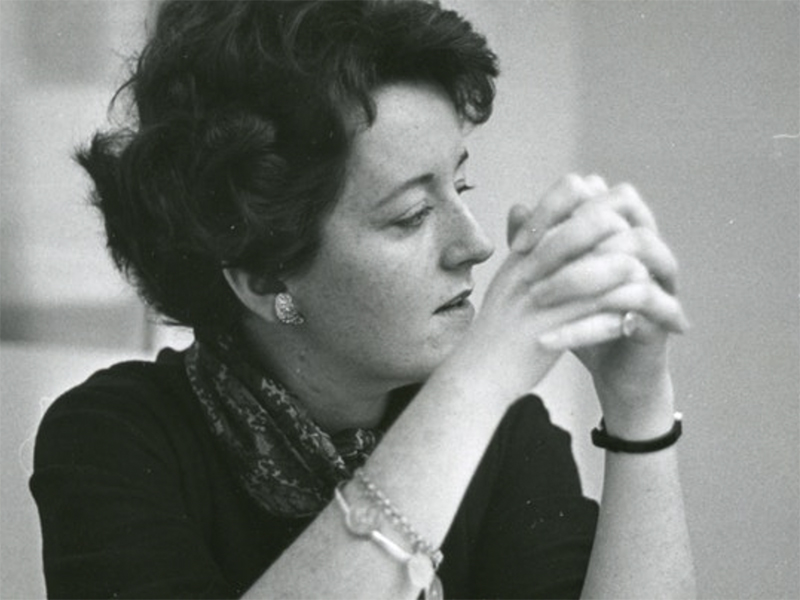 The American Craft Council seeks nominations for its new Lois Moran Award for Craft Writing, which recognizes the work of writers committed to moving the craft conversation forward. The longest-serving editor of American Craft magazine and a monumental figure in the history of the American Craft Council, Lois Moran was a tireless proponent of the field of American craft. The jurors for this $3,000 award, which will be given in Fall 2021, are Glenn Adamson, Indira Allegra, and Rachael Arauz. Read the guidelines and nominate or self-nominate here. The nominations deadline is June 30, 2021.
CALL FOR ENTRY
James Renwick Alliance: Chrysalis Award for Emerging Artists. 2021 Focus: Metal. Applications Due: August 1, 2021. Are you early in your professional career as an artist (regardless of age), haven't had a solo museum exhibition, or aren't represented by a commercial gallery? If so, you're eligible to apply. The awardee will receive $5,000, a one-year membership to JRACraft, the opportunity to present their work, and a trip to Washington, D.C. to meet artists, collectors, and members of the JRACraft community.
CALL FOR ENTRY
If you thought you missed the deadline to apply for NYC Jewelry Week 2021's Art Program, be aware the deadline has been extended to June 9, 2021. Artists, contemporary jewelers, independent curators, educators, designers, researchers, writers, and thinkes are welcome to submit a creative program proposal. Apply here.
EDUCATION
WORKSHOP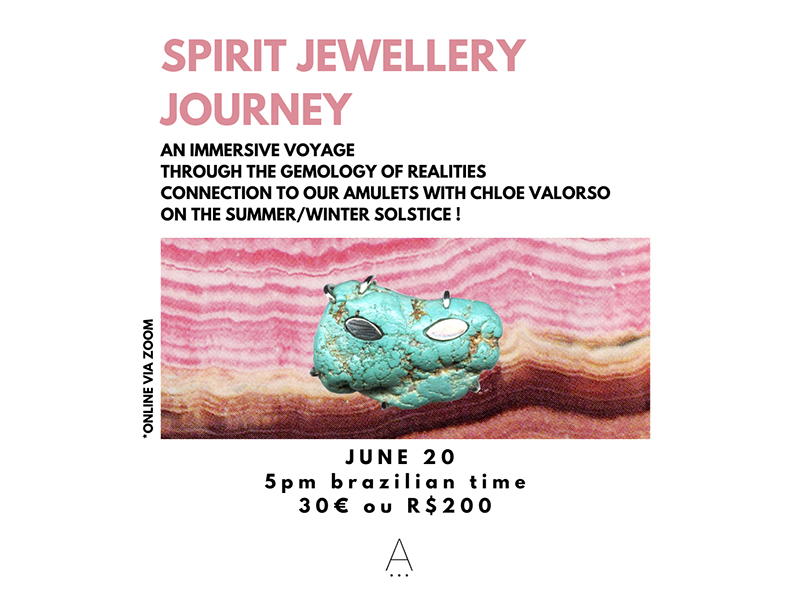 Spirit Jewellery Journey, with Chloé Valorso, is an immersive and introductory experience into amulet practice. Explore your inner power with meditation and shamanic breath work to create some magic and empowered amulets. "We will create a collective ritual and explore our personal journeys by finding our inner voices. A transformative practice, it is led by a trained facilitator accredited by Venus Rising, and accompanied by chakra-attuned music. It is an experience to decipher symbols and connect with materials (stone, wood, metal) to create your own sigil and spell." Participants should bring a piece of jewelry or a material that has a special meaning, wear headphones, have a notebook with colored pencils, and set up a comfortable space at home. June 20, 2021, 5 p.m. Brazilian time.
WORKSHOP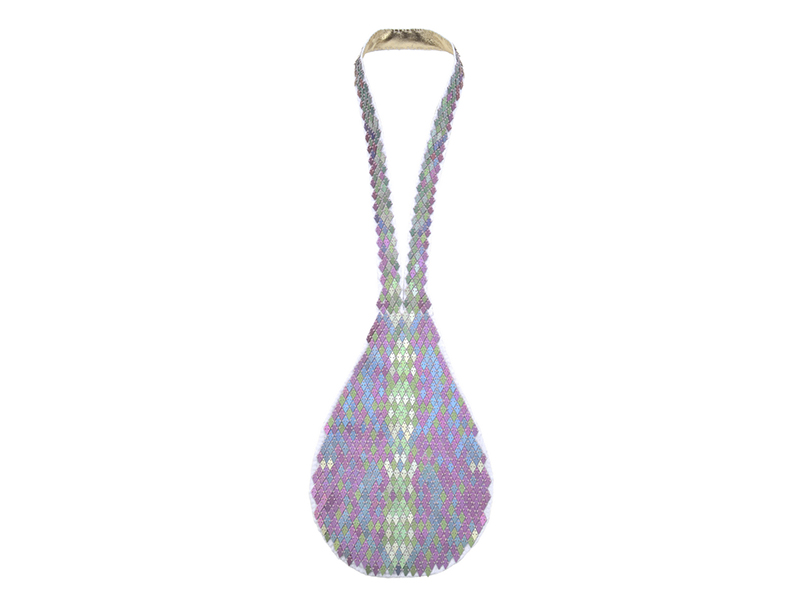 In June, the Baltimore Jewelry Center is proud to offer two workshops with its next Mid-Career Professional Resident Artist, Mallory Weston. Weston will teach a hands-on two-day Color + Titanium: Anodized Earrings workshop in person, but will also teach Color + Titanium Anodizing as a 2.5-hour-long online workshop, giving an overview of the process and showing participants how to set up their own anodizing bath at home.
WORKSHOP
Baltimore Jewelry Center will hold a two-day workshop taught by visiting artist Cathy Jasterzbski July 24 and 25, 2021. In To Have and To Hold: The Ethics & Techniques of Stone Setting, students will explore various methods of stone setting as well as the ethics behind using precious stones and material. From bezels and baskets to flush and bead settings, students will build their skills through a wide array of technical demonstrations. This workshop will expose students to stone setting in both ferrous and precious materials. Students taking this workshop are highly encouraged to have some experience in basic jewelry fabrication.
WORKSHOPS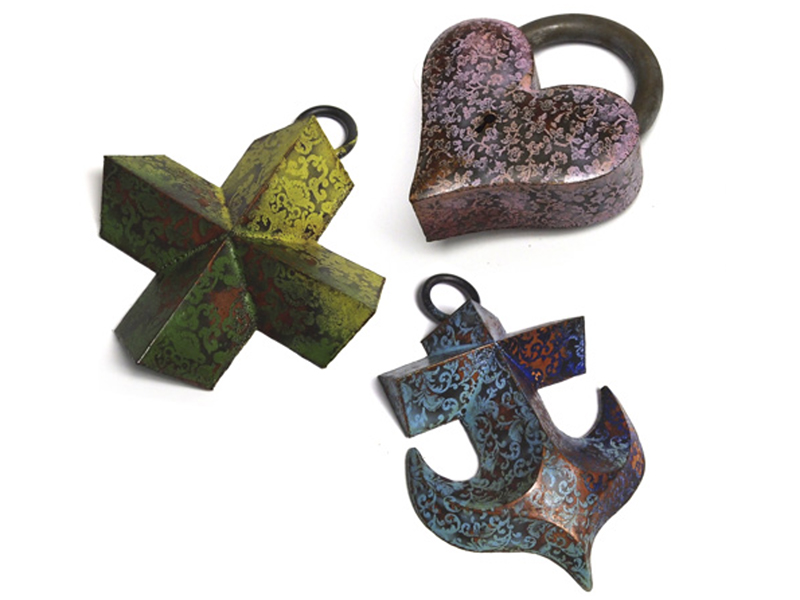 Penland's summer schedule of metal workshops is online. Courses focus on a wide range of topics including, but not limited to, 3-D sculptural jewelry, enameling, use of concrete, sand casting, gold fusing, and making eyeglasses.
WORKSHOP
Tanya Crane will lead Suspended Topographies in Enamel, covering how to capture both intentional and experimental outcomes on pieces. At Arrowmont School of Arts and Crafts, Gatlinburg, TN, June 20–25, 2021.
WORKSHOP
In New Approaches: Alternative Materials and Processes in Jewelry/Object Making, Emily Culver will teach jewelers how to add alternative materials, including wood, fibers, rubber, leather, and plastic, to their metal work.
At Arrowmont School of Arts and Crafts, Gatlinburg, TN, July 18–23, 2021.
WORKSHOP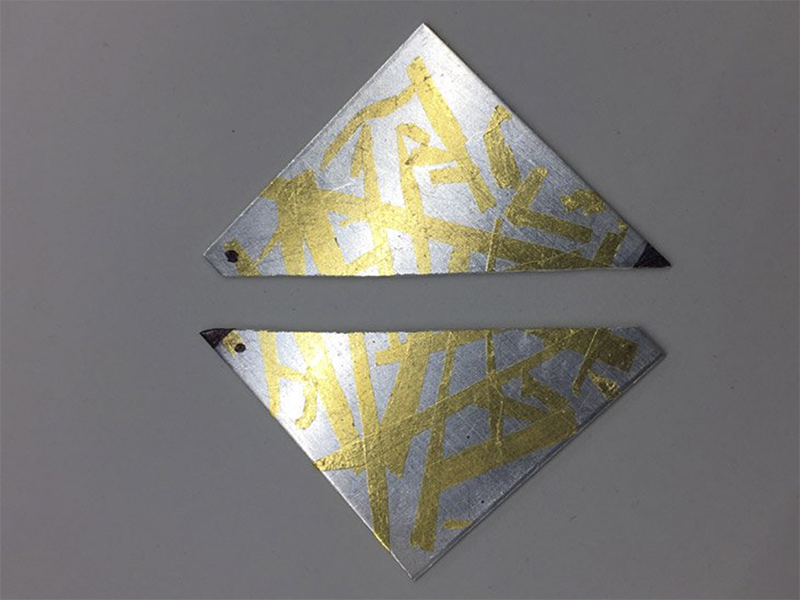 Keum-Boo: Gold Fusing on Fine Silver, 92nd Street Y, New York, NY, July 20—August 10, 2021. Learn this ancient technique as a fun and affordable way to add gold accents to jewelry.