Art Jewelry Forum is pleased to share the news that members of our community find noteworthy. Providing a place to share interesting news is one way AJF is celebrating our 20th anniversary. Is something missing? The success of this compilation of compelling events, exhibitions, and items of interest to the jewelry community depends on YOUR participation.
If you're a member of AJF, you can add news and ideas to the monthly report by going to artjewelryforum.org/news. If you aren't a member, but would like to become one, go to artjewelryforum.org/donate.
ANNOUNCEMENT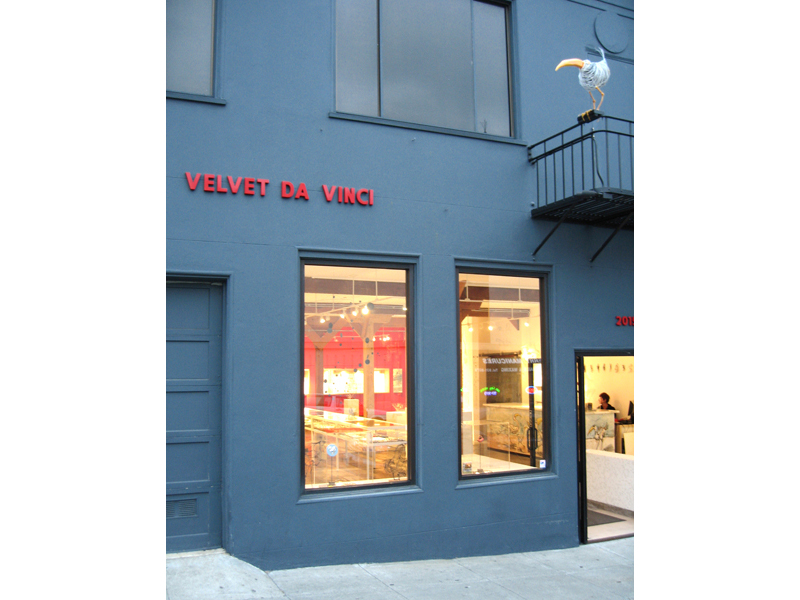 Velvet Da Vinci closed the doors of its brick and mortar space in San Francisco, California, on July 1, 2017. Owner and AJF member Mike Holmes plans to develop Velvet da Vinci's online presence to continue to showcase the artists and exhibitions that he has invested 26 years to promoting. Learn more about Velvet da Vinci's future plans on the American Craft Council website, then check out this interview celebrating Velvet da Vinci's 25th anniversary on AJF.
---
MAJOR JEWELRY EXHIBITION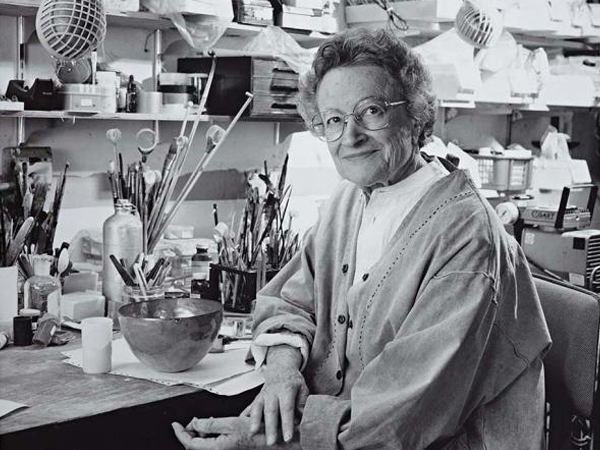 The Renwick Gallery of the Smithsonian American Art Museum is showing June Schwarcz: Invention and Variation, the first retrospective of Schwarcz's work in 15 years. It includes nearly 60 artworks, several of which have never been publicly displayed. A wide variety of her forms are on display, from vessels and three-dimensional objects to wall-mounted plaques and panels. Schwarcz, who lived from 1918 to 2015, was one of the most innovative enamelists of the 20th century, creating a remarkably varied body of work over a career spanning more than 60 years. Don't miss the lecture on July 14 at noon, at which enamelist Jamie Bennett will discuss Schwarcz's work and her influence on modern enamel work. Like Schwarcz, Bennett uses the enamel technique in non-traditional ways, creating forms and designs that take the medium in new directions.
---
MAJOR JEWELRY EXHIBITION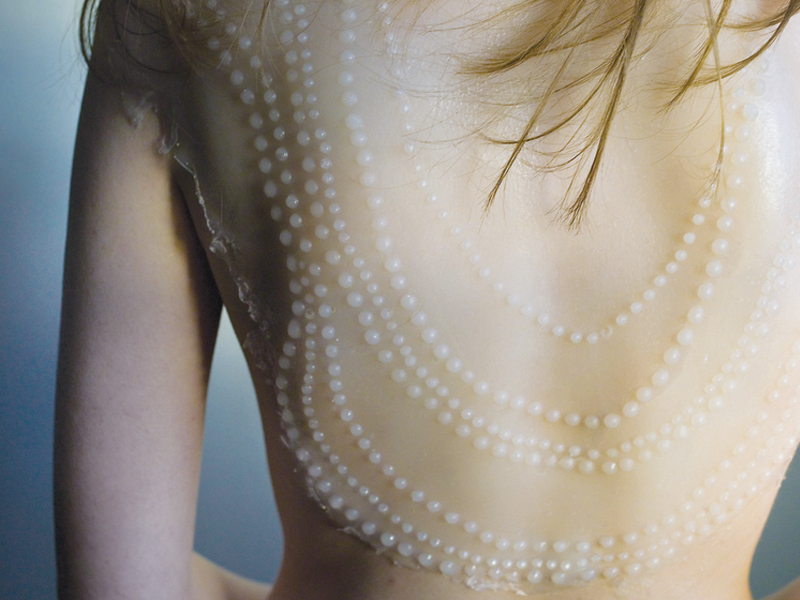 The online exhibition Body of Work: Contemporary Art Jewelry on the Body showcases contemporary jewelers, metalsmiths, and sculptors who make work that alters, compliments, or draws attention to the body. This exhibition, in an exciting new format presented through Google Arts and Culture's What We Wear series, was conceived and curated by staff of the Baltimore Jewelry Center, a metals and jewelry community education space in Baltimore, Maryland. Within the exhibition, the work has been divided into three sections: The Mimicked Body, The Manipulated Body, and The Material Body.
AJF is excited to see one of our gallery sponsors participating in such an exciting and innovative project. Kudos to the Baltimore Jewelry Center!
---
CALL FOR ENTRY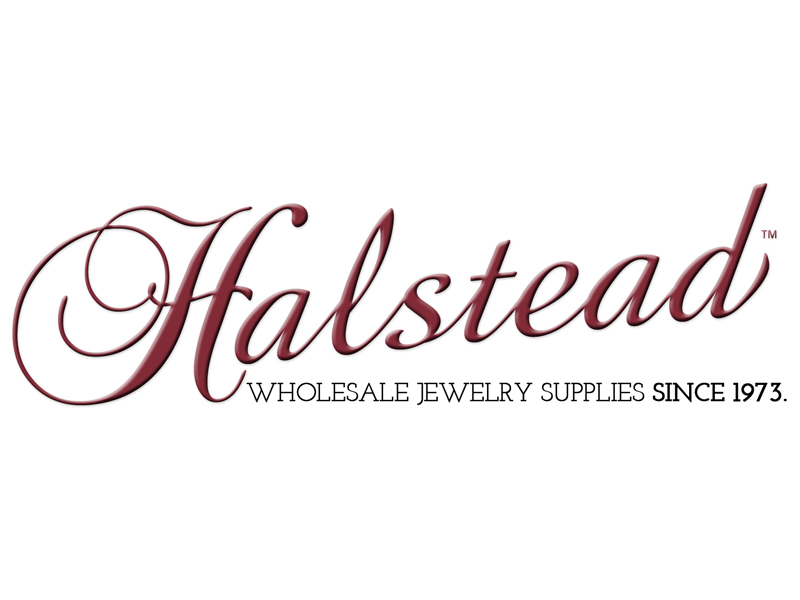 The 2017 Halstead Grant application is now open, with the deadline coming up fast on August 1, 2017. The winner receives $7,500 cash; $1,000 in supplies; a trip to Prescott, Arizona; a signature Grant Finalist trophy; a cover and feature spread in the new annual grant publication Reveal; a feature profile and jewelry showcase in the next printed catalog; a blog and video profile; press release assistance; and a feedback report from the judging committee.
Finalists receive $500 cash for Top 5 placement or $250 for Top 10 placement. Awards include coverage in the new annual grant publication Reveal; a signature Grant Finalist trophy; a blog profile; media exposure; press release assistance; and a feedback report from the judging committee.
CONTACT: Mercedes Berg
---
JEWELRY EVENT
Opening the program of Gioielli in Fermento 2017, a special preview dinner was orchestrated in May by the Michelin-starred chef Isa Mazzocchi at Torre Fornello, the historical winery based in the hills of Emilia Romagna, Italy. Jewelry was exhibited as well as literally being in the dishes. A selected anthology of works inspired the exclusive five-course dinner paired with the wines of Torre Fornello and gave one lucky diner the opportunity to win a unique work, the ring Almost, by Gigi Mariani, courtesy of Gioielli in Fermento Gallery.
Eliana Negroni, who founded Gioielli in Fermento in 2011; Enrico Sgorbati, winemaker and supporter; and the notable Isa Mazzocchi, ambassador of delicious food, combined three arts in one evening: jewels, gastronomy, and wine, following their contemporary vision. The dinner attendees were brought into a triple sensorial experience, specially produced by the directors of the evening, to be imprinted in their own taste memory.
This innovative attempt to engage a new audience around art jewelry, to experience a different way to interact and play with fascination, curiosity, and storytelling, was the first of its kind. It will certainly become an expected event for future editions!
---
INTERESTING LINK: ARCHITECTURE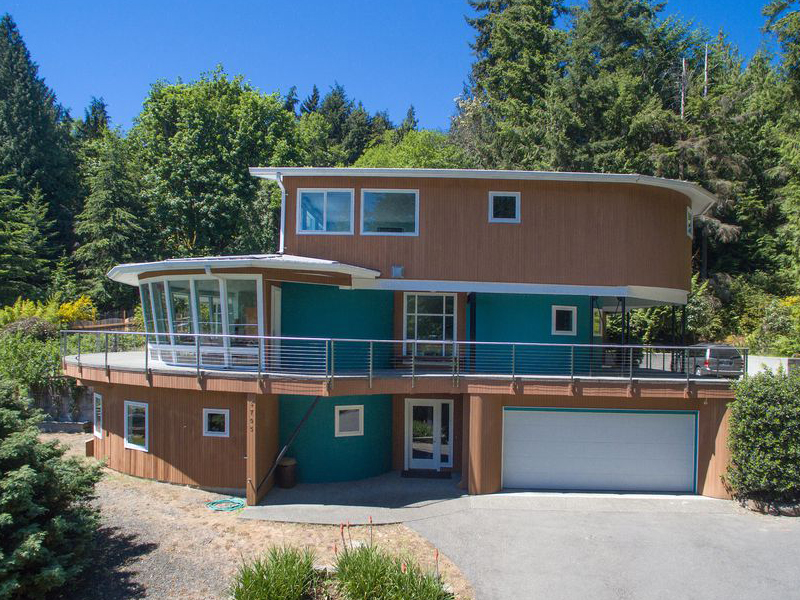 Here's an example of artists living IN their aesthetic. When building their dream home on Bainbridge Island, Finnish metalsmith Heikki Seppa and jewelry maker Laurie Lyall worked with an architect, but poured their unique style into every aspect of the house. The house is a beautiful example of their aesthetic affecting the shape of the house—there doesn't seem to be a straight line anywhere.
---
INTERESTING LINK: COLLECTORS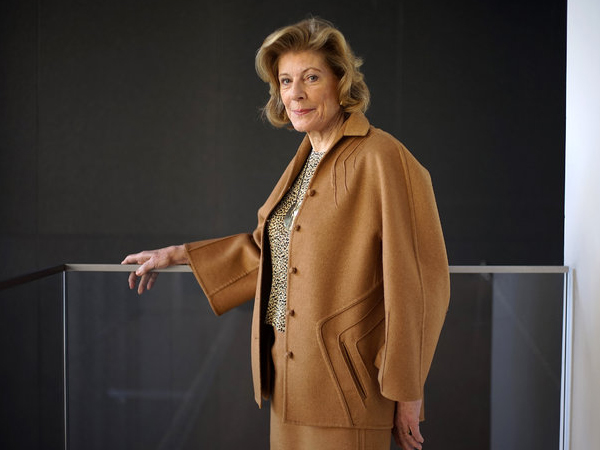 In matters of art collections, we usually think about museum behests if we even think of anything at all about the life of a work of art once it has been sold. Collector Agnes Gund, however, has sold a Lichtenstein and used the funds to start an Art for Social Justice fund, and she has challenged other collectors to do the same, as reported in the New York Times. Quite an impressive gesture—the gauntlet has been thrown.
---
INTERESTING LINK: CRAFT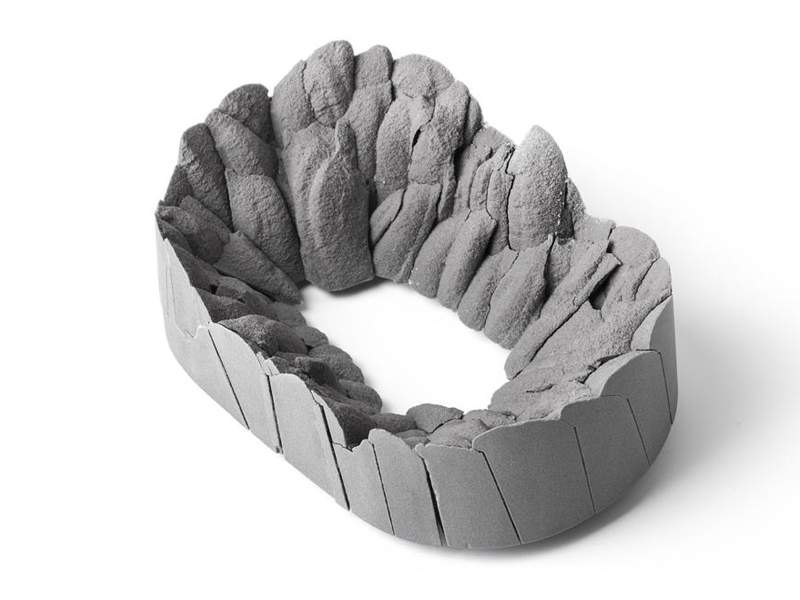 "Craft is more than just a way of making things; perhaps it's a way of thinking," is the quote that begins this collection of thoughts about why craft still matters in a digital world. This interview with six designers pulled from a group of designers recognized by the recent Loewe Foundation's Craft Prize includes thoughts from Patrícia Domingues, a Portuguese jewelry artist working with reconstructed lapis lazuli to create material for her brooches and necklaces.
---
INTERESTING LINK: GENDER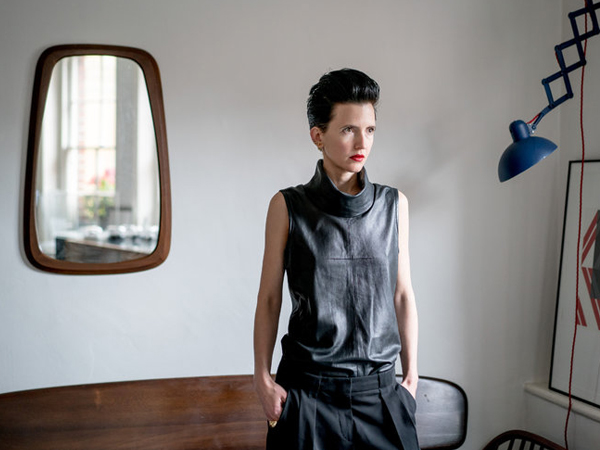 Does jewelry make women feel tough? Do women need this defense now in these uncertain times? The New York Times features some designers to answer those questions with the work they make.
---
INTERESTING LINK: MATERIAL
A YouTube channel called Crushit uses a hydraulic press to crush different materials. In this segment, they crush a $40,000 gold bar. It's a fascinating look at a material we're all very familiar placed under very special conditions.
---
OBITUARY
Elisabeth Jesus Guennaibim Defner was born in Innsbruck, Austria, on May 17, 1931, and entered eternity on June 5, 2017, in Vienna; she had suffered a stroke late in April.
Elisabeth's spirit and presence had a way of emanating a great wave of warmth and affection whenever she encountered you. After years of absence and silence, you felt her friendship even if you were not among her collectors.
As a young woman she had wished to study singing and dancing. To finance that dream, she enrolled at the Academy of Applied Arts in Vienna to train as a goldsmith in order to later earn funds. She studied with Eugene Mayer, who was a pupil of Josef Hoffmann; the rest is her history. From the early age of five she was enamored with drawing and possessed a love of nature. The power of nature is revealed in all of her work, including amazing drawings that have their roots in Renaissance disciplines reminiscent of Rembrandt and Dürer—extraordinary feats in which the hand, guided by the mind and eye, enriches and visually expands the real world. Shells, ginkgo leaves, feathers, skulls, and animal and plant life inhabit her drawings, as well as her brooches and pendants, frozen in gold and embroidered with pearls and precious gems. Every stone had a mystical presence for Elisabeth.
I first met Elisabeth Defner in Vienna in 1980 during the World Crafts Council meeting. Peter Skubic had organized the exhibition Schmuck 1980, bringing together an international group of artists. It was there that I first met Ida Boelen and Inge Asenbaum, among many others, and bonded with Elisabeth at lunch in Fritz Maierhofer's garden. Subsequently, Elisabeth came to America and was my houseguest in Philadelphia … mystical discussions about life and art will be forever held by the wisteria vine that hovered over our words. In 1984, I introduced her work in International Jewelry: Contemporary Trends, at the American Craft Museum II, New York. That pendant entered the Lois Boardman Collection at LACMA shortly thereafter. Other private collections included the Bollmann Collection and the Rose-Asenbaum Collection, as well as the National Museum of Scotland; the Victoria and Albert Museum; Schmuckmuseum; Museum für Angewandte Kunst, Wien; Museum für Angewandte Kunst, Köln; and the Dallas Museum of Art, Texas.
A later encounter with Elisabeth took place once more in Vienna, in January 2015, following the opening of the Bollmann Collection at MAK. It was midnight, and an entourage ventured forth to her home/studio to see her work, as well as earlier pieces conceived with Helfried Kodré, her former husband, who remained a close friend and confidante. The intimate spaces were crowded and joined by functional objects like tables and a hidden desk piled high with papers. All surfaces were covered with jewelry and amazing prints, and possibly her extraordinary drawings hung on the walls, and the famous lemon tree was bursting with fruit and entangled foliage. That growing symbol of fertility had survived for almost a half century.
Among Elisabeth's final wishes, she arranged for the lemon tree to be secured in a caring home. She traveled a unique road in her lifetime—to paraphrase Socrates, sometimes rough and difficult, or easy and smooth—but was always uniquely independent and loving.
—Helen W. Drutt English, June 20, 2017, New York/Philadelphia
---