Art Jewelry Forum is pleased to share the news that members of our community find noteworthy. Is something missing? The success of this compilation of compelling events, exhibitions, and items of interest to the jewelry community depends on YOUR participation.
If you're a member of AJF, you can add news and ideas to the monthly report by going here. If you aren't a member, but would like to become one, join AJF by making a donation.
INTERESTING LINK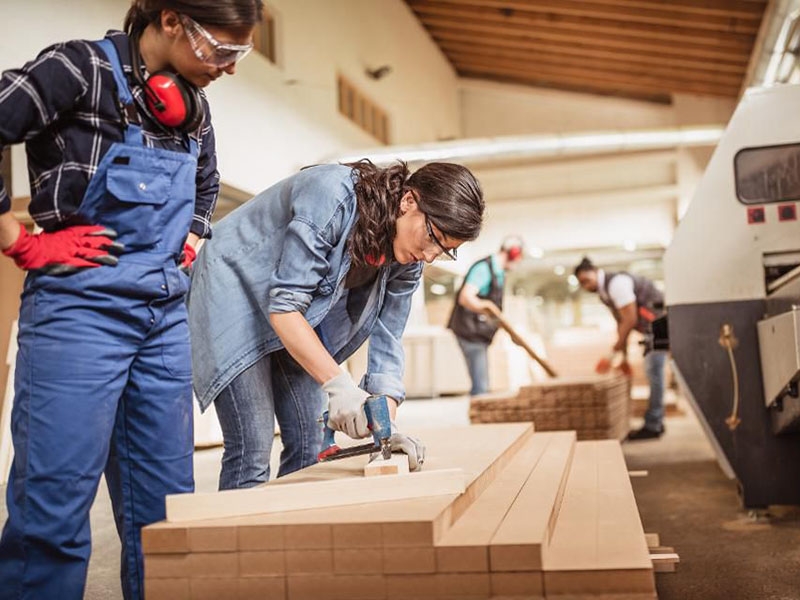 Last month, Forbes magazine published an article about the North Bennet Street School, which featured AJF board member Sarah Turner!
ANNOUNCEMENT—MUSEUM EVENT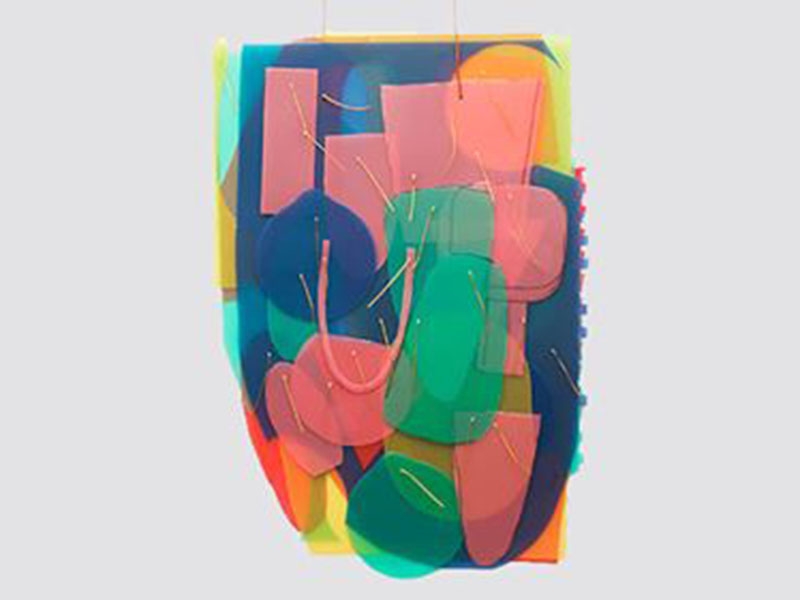 Contemporary jewelry in Portugal is the theme of this summer's guest event, Convidados de Verão, at the Gulbenkian Museum, in which the curator Cristina Filipe establishes relationships between jewelry created in Portugal and works in the Gulbenkian Museum.
ANNOUNCEMENT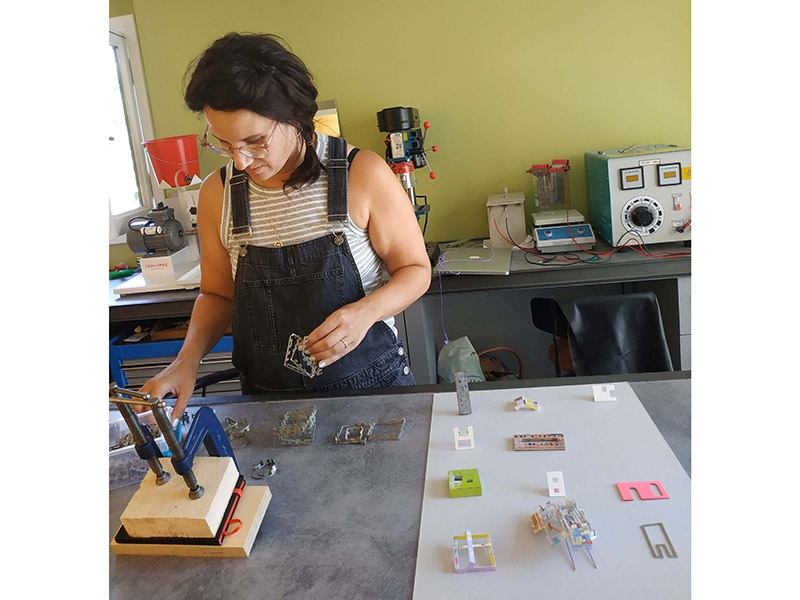 The Ilias Lalaounis Jewelry Museum is pleased to announce its new Zedet artist in residence, Demitra Thomloudis. Thomloudis is a studio jeweler, visual artist, and assistant professor in the jewelry and metalwork department at the Lamar Dodd School of Art, located at the University of Georgia, in the US. Her practice occupies a space where the traditions of craft, new media, and expanded visual making/thinking coexist as a blended contemporary craft practice. While in Athens, she intends to challenge the construction of jewelry as a means to examine value, material sign systems, and extensions of identity through the lens of place and site-specificity. Thomloudis is a mid-career established artist and her exhibition record includes institutions such as the Museum of Arts and Design, New York; the Museum for Modern Art, Arnhem, Netherlands; the Hellenic Museum, Melbourne; and the Franz Mayer Museum, Mexico City. Her work can be found in numerous private collections and permanently at the Museum Espace Solidor in Cagnes-sur-Mer, France. She is represented by Charon Kransen Arts, Alliages Organization-France, and the Penland Gallery. Thomloudis will be exhibiting her works with the ILJMuseum event at the 92Y during New York City Jewelry Week from November 20–23, 2019.
ANNOUNCEMENT—EXHIBITION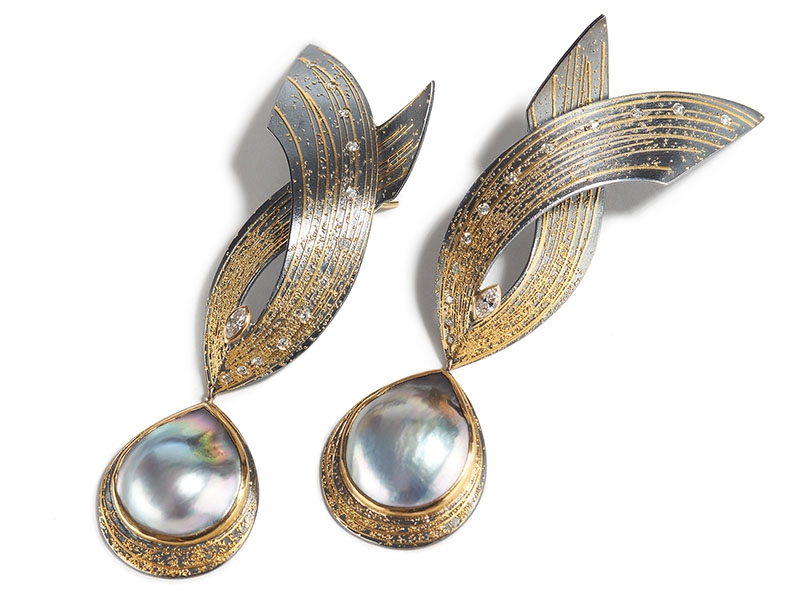 Patina Gallery introduces a new exhibition, a fourth-time collaboration with the Santa Fe Opera. Explore the opulent gems of the deep sea in Patina's Passion & Pearls, an exhibition by artist Peter Schmid of Atelier Zobel. The exhibit will open on August 9 at 131 W. Palace Ave., Santa Fe, NM, from 5–7 p.m. MST. Passion & Pearls will feature a jewelry collection influenced by the Santa Fe Opera's 2019 production of Georges Bizet's The Pearl Fishers. Schmid notes that Passion & Pearls seeks to capture the historic prominence of pearl diving during the period set in the opera, the textiles and treasures adorned by the women, and the entrancing atmosphere of Ceylon. Known for their revolutionary technique of fusing gold with sterling silver, Atelier Zobel has established a name for themselves as masters in both design and alchemy to create their one-of-a-kind pieces of adornment. The evening will also commemorate Patina Gallery's 20th anniversary in Santa Fe. Delve into beauty prepared to encapsulate the extraordinary opera during Santa Fe's much-anticipated summer season.
ANNOUNCEMENT—EXHIBITION
Ombre Gallery, in Cincinnati, OH, USA, is hosting the exhibition Glossy through August 23. It features contemporary art jewelers inspired by the images and messages presented in magazines, also known as "glossies" because of the paper on which they're printed. Glossies serve as a vital communication tool for messaging in the fashion industry.
ANNOUNCEMENT—AWARD
At a celebration dinner held on May 19 in Albuquerque, NM, Rio Grande announced the winners of the 19th annual Saul Bell Design Award competition. In this international competition, finalists were selected from hundreds of entries submitted by designers from around the world. The pieces epitomize the very best of creativity, design, and fabrication in the jewelry industry. Through two rounds of rigorous judging, experts drawn from across the jewelry industry chose first- and second-place winners, as well as a single best-of-show recipient, from designs submitted in nine competitive categories. Prizes, awards, and congratulations were presented to each winning designer at the gala dinner and celebration event, which coincided with the Santa Fe Symposium® jewelry technology conference.
ANNOUNCEMENT—FESTIVAL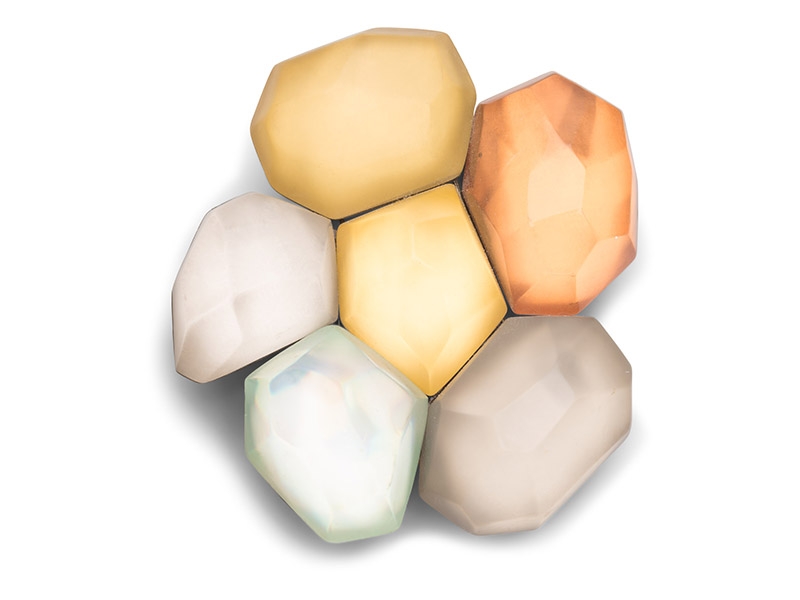 Current Obsession is obsessed! Jewelry Festival returns with its second edition in November. Current Obsession hopes you'll love the highlights in this newsletter as much as they do! The OBSESSED! Festival unites an exquisite range of jewelry-related events—museum, gallery, and pop-up exhibitions, talks, fairs, and artists' open studios—into one intriguing program put together by Current Obsession.
ANNOUNCEMENT—NEW GALLERY
Sphera was launched to offer exhibitions and a display location for contemporary jewelry. The space wishes to create a contact and meeting point for local makers in the field as well as to enable the exposure of work to new audiences. Sphera opened with the exhibition Spoken Jewellery, featuring work by 11 Israeli artists (Esther Knobel, Gregory Larin, Deganit Stern Shoken, Dana Hakim, Vered Babai, Vered Kaminski, Yael Friedman, Michal Bar-On, Noga Harel, Kobi Roth, Shirly Bar-Amotz). The works on show are all pendants/hanging objects made in a variety of materials and techniques, displayed with accompanying thoughts and ideas. The exhibit echoes the ongoing discourse of the fading boundaries between classic traditional fields of craft. It stands as a mark to the wide borders of the vibrant jewelry field. The hanging objects bear the memory of their ancient forefathers, who from early days charged this type of object with powerful ideas and meanings as amulets and charms. As such, the jewelry objects might be seen as diverting the invasive powerful gaze of the other and signifying the protective boundaries and borders of the ones wearing them. Sphera was initiated by Hadas Levin and Sigal Meshorer, both makers in the field.
JEWELRY IN THE NEWS
AJF's former editorial director, Rebekah Frank, was recently featured in Hyperallergic. Rebekah contacted this highly popular art website and they published a Q&A with her. Congratulations, Rebekah, for reaching out beyond the jewelry world!