Art Jewelry Forum is pleased to share the news that members of our community find noteworthy. Providing a place to share interesting news is one way AJF is celebrating our 20th anniversary. Is something missing? The success of this compilation of compelling events, exhibitions, and items of interest to the jewelry community depends on YOUR participation.
If you're a member of AJF, you can add news and ideas to the monthly report by going here. If you aren't a member, but would like to become one, join AJF by making a donation.
ANNOUNCEMENT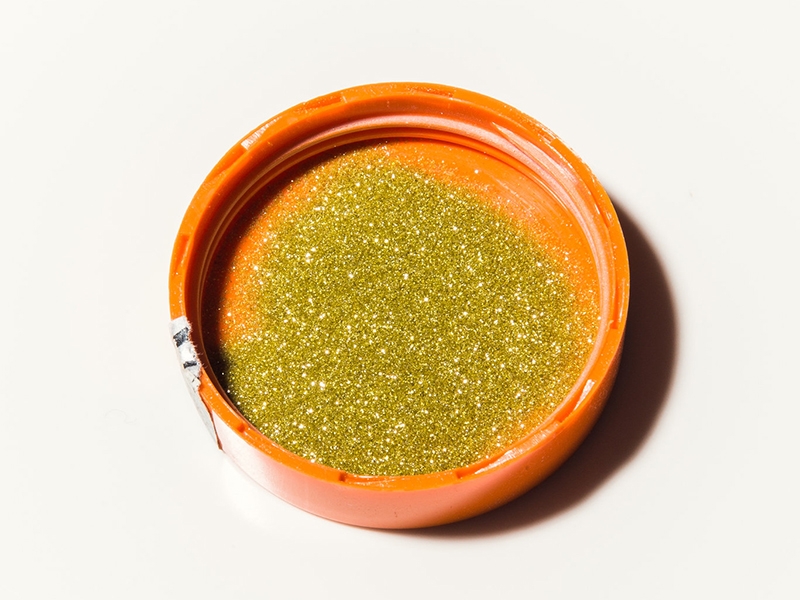 The New York Times reports that De Beers is launching a new direct-to-consumer lab-grown diamond brand called Lightbox Jewelry in the United States in September, offering "high-quality, fashion jewelry designs at lower prices than existing lab-grown diamond offerings."
ANNOUNCEMENT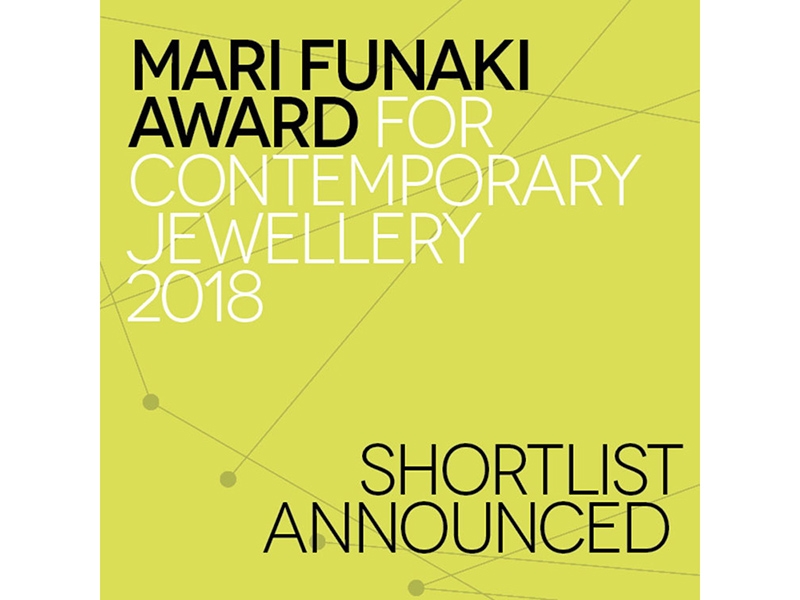 Funaki is pleased to announce the short list of exhibitors for the 2018 Mari Funaki Award for Contemporary Jewellery. This year, the Award received a record 486 entries, from 45 countries. The selected artists are: Paul Adie (Germany/Scotland), 
Karin Roy Andersson (Sweden)
, Peter Bauhuis (Germany), Naama Bergman (Israel)
, Julie Blyfield (Australia), 
Welfe Bowyer (New Zealand)
, Lin Cheung (United Kingdom), 
Cédric Chevalley (Switzerland)
, Sungho Cho (South Korea), 
Katie Collins (Australia)
, Conversation Piece (Beatrice Brovia and Nicolas Cheng) (Italy/Sweden and Hong Kong/Sweden)
, Jess Dare (Australia), 
Marion Delarue (France)
, Patricia Domingues (Portugal), Katrin Feulner (Germany)
, Benedikt Fischer (Austria)
, Samira Goetz (Germany), 
Yu Hiraishi (Japan), 
Melanie Isverding (Germany)
, Cara Johnson (Australia), 
Jiro Kamata (Japan/Germany), 
Lore Langendries (Belgium)
, Yutaka Minegishi (Japan/Germany), 
Lea Rohde (Germany), 
Karin Seufert (Germany), 
Hea Lim Shin (South Korea)
, Jelizaveta Suska (Latvia/Sweden)
, Catherine Truman (Australia)
, Carolin Volz (Germany), 
Lauralai Wilson (Australia)
, and Aurelia Yeomans (Australia).
The selected work will be exhibited at Gallery Funaki in a major exhibition from August 14- September 15, 2018. The judges for the 2018 competition will award prizes in two categories: an acquisitive Established Artist prize of AUS$8,000, with the winning piece entering the collection of the National Gallery of Victoria (subject to the approval of the Board of Trustees) and an Emerging Artist prize of AUS$2,000. The winners will be announced at the opening of the Award exhibition on August 14. This year's judges are Jane Devery, Chloë Powell, and Manon van Kouswijk.
MUSEUM EXHIBITION/EVENT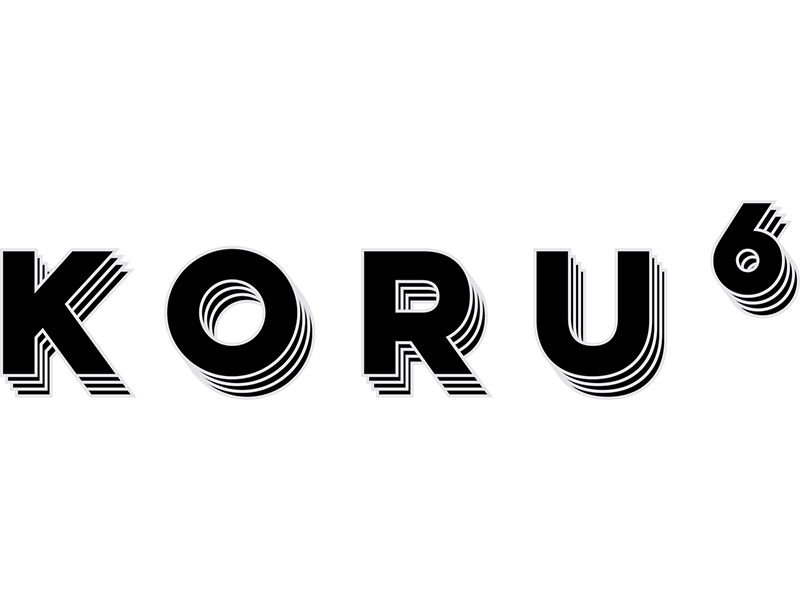 KORU6 is an international contemporary jewelry triennial organized now for the sixth time. The main purpose of the event is to present widely international contemporary jewelry and bring together artists, lecturers, researchers, and people with an interest in contemporary jewelry to take part in exhibitions, seminars, and workshops. This time, 13 talented jewelry artists were invited to take part of the exhibition. Each of them was asked to invite two interesting artists from their own country to join in the exhibition. In total, there will be works by 39 artists from 12 countries.
KORU6-exhibition can be seen in three different locations in Finland:
Imatra Art Museum from August 20–September 15, 2018, with an opening ceremony the evening of August 17, workshops August 14–16, and seminars August 17-18. Workshops by Eija Mustonen, Julia Maria Künnap, and Lauren Kalman. Seminars include artist lectures and expert lectures in related fields. The loose frame around these two days is current themes in the contemporary jewelry world and, more importantly, what will be relevant in the contemporary jewelry field in the future?
Tiivistämö, Helsinki, from October 11–27, with an opening ceremony the evening of 10th of October 10
Artcenter Laikku, Tampere, November 2018.
MUSEUM EXHIBITION
On show at the Museum of Fine Arts, Past Is Present: Revival Jewelry. Whether by directly copying or selectively choosing motifs to reinterpret, jewelers have a long-standing tradition of looking to the past for inspiration. The practice became popular in the 19th century, as designers like Castellani, Giacinto Melillo, and Eugène Fontenay began reviving examples of ancient ornaments, newly unearthed in archaeological excavations. This exhibition examines more than 4,000 years of jewelry history through about 70 objects, including both ancient and revival examples. The revival movement is traced from the 19th to the 21st century, focusing on four types—archaeological, Classical, Egyptian, and Renaissance. Highlights include an 1850s embellished gold brooch by Castellani; a Renaissance revival neck ornament (1900–1904) designed for Tiffany & Co.; a 1980s Bulgari necklace adorned with Macedonian coins; and a 2002 Akelo pendant that emulates an ancient Etruscan granulation technique.
MUSEUM EXHIBITION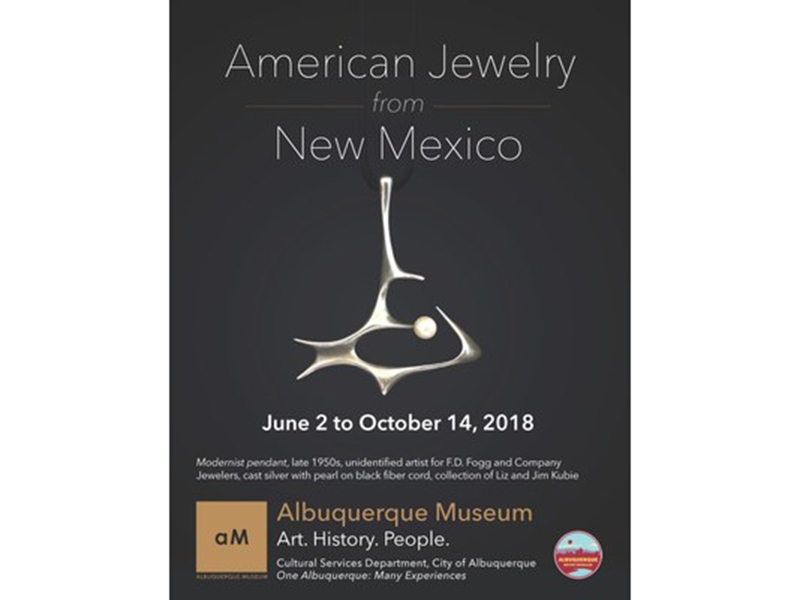 At the Albuquerque Museum through October 14, American Jewelry from New Mexico. Jewelry making in New Mexico has always been about innovation, with artists celebrating new materials and techniques which, in the hands of master craftspeople, become instant traditions. For millennia, startlingly new materials including abalone shell, turquoise, silver, mother-of-pearl, gold, glass, Bakelite, Lucite, apatite, tungsten, bottle caps, and diamonds have been introduced, adopted, and elevated to idiosyncratic modes of exemplary expression. This major traveling exhibition, with accompanying book published by the Museum of New Mexico Press, surveys, through approximately 300 spectacular objects, all aspects of jewelry adornment from prehistory to the present. Rather than focus on a single culture group, individual artist, time period, or medium, as have most jewelry exhibitions and publications, American Jewelry from New Mexico tells the stories of diverse heritages simultaneously.
MUSEUM EXHIBITION
Frida Kahlo: Making Her Self Up, at the Victoria and Albert Museum. This exhibition presents an extraordinary collection of personal artefacts and clothing, as well as numerous photos and paintings, belonging to the iconic Mexican artist Frida Kahlo, including a selection of her personal jewelry by contemporary makers as well as traditional Mexican work. Locked away for 50 years after her death, this collection has never before been exhibited outside Mexico.
MUSEUM EXHIBITION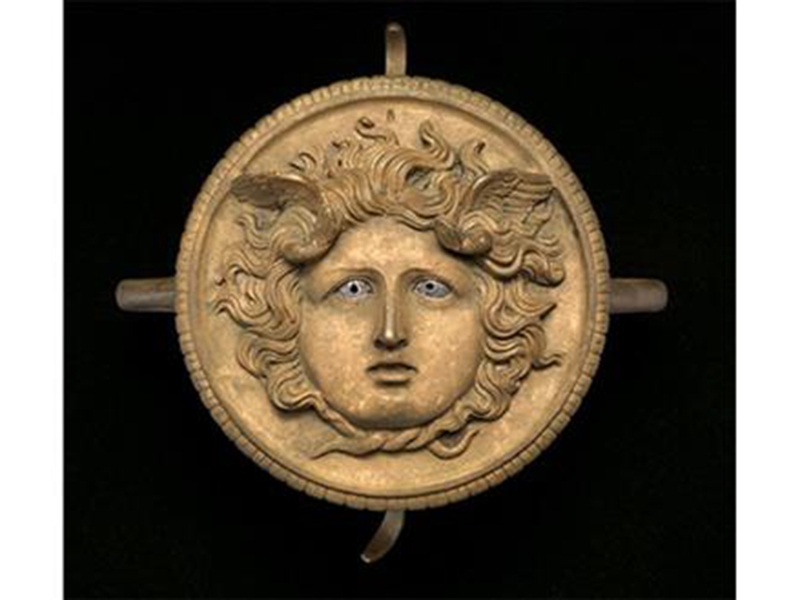 Early depictions of the gorgon Medusa show an ugly, winged woman with serpents entwined in her hair, bulging eyes, a wide grin, a protruding tongue, and boar tusks, among other frightening features. Beginning in the fifth century BC, images of Medusa underwent a gradual transformation, changing from grotesque to beautiful. Dangerous Beauty: Medusa in Classical Art, at The Metropolitan Museum of Art, in NYC, explores the changing ways in which Medusa was imagined and depicted from antiquity to the present day. It features 60 works in all media, including ancient Greek gold jewelry as well as Roman and Neoclassical cameos.
MUSEUM EXHIBITION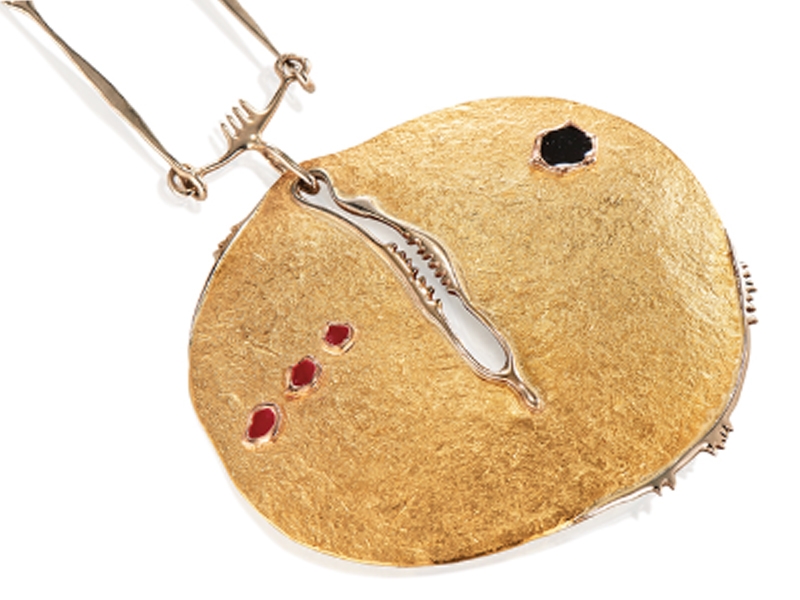 Jewellery by Gio' Pomodoro: The Sign and the Ornament, is on exhibit at the Museo del Gioiello in Vicenza, Italy, through September 2.
From his first jewelry items in the 1950s, with which he took part at the Venice Bienniele in 1956, Gio' Pomodoro developed his gold art production autonomously and constantly over the decades, often in preparation of his sculptures, for which he is universally famous.
MUSEUM EXHIBITION—CLOSING SOON
Last chance! You only have until July 3 to see the presentation at the Musée des Arts Décoratifs of some of the most beautiful jewelry designed by famous artists such as Picasso and Jeff Koons. Named after jewelry collector Diane Venet's book and featuring pieces on loan from her, this unusual exhibition displays some 250 items of jewelry, including necklaces, earrings, and brooches designed by the likes of Alexander Calder, Max Ernst, Salvador Dali, Niki de Saint-Phalle, Roy Lichtenstein, Louise Bourgeois, and Anish Kapoor. These miniature masterpieces are arranged thematically, and in chronological order.
MUSEUM EXHIBITION—CLOSING SOON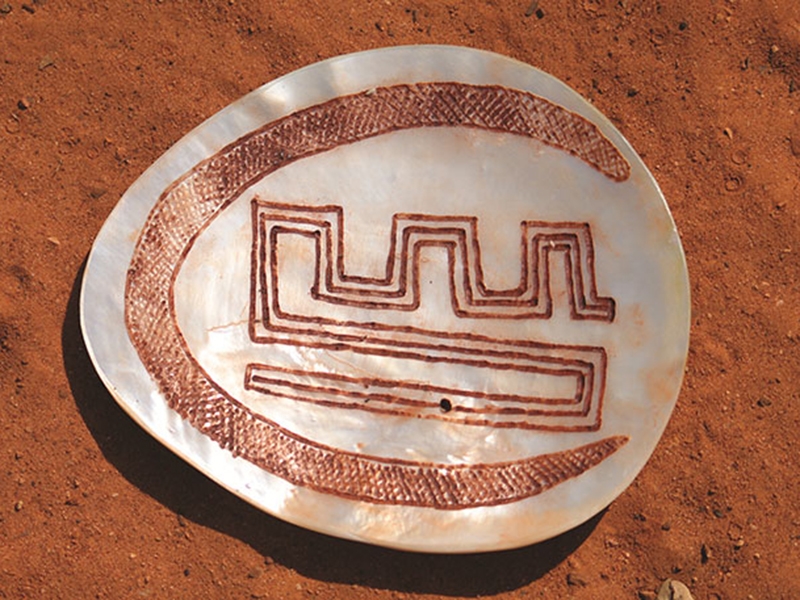 The exhibit Lustre: Pearling & Australia, at the National Museum of Australia, will close July 22. This exhibition delves into the gritty human story of pearling, weaving together Aboriginal and European histories to reveal insights into one of Australia's oldest industries.
MUSEUM EXHIBITION—CLOSING SOON
Extravagant Objects: Jewelry and Objets d'Art from the Masterson Collection, on show at Rienzi, the Museum of Fine Arts Houston's house museum for European decorative arts, will close July 29. For centuries, jewelry and objets d'art—luxurious objects made of precious and exotic materials—have been sought after by royals, aristocrats, and the affluent to demonstrate status, wealth, power, and taste. From small, personal, functional objects to bejeweled adornments and extravagant sculptures meant simply to delight the eye, these creations reflect the artistic vision and innovations of their time. Extravagant Objects: Jewelry and Objets d'Art from the Masterson Collection features a dazzling array that reflects the eclectic tastes of Carroll Sterling Masterson and Harris Masterson III, the former owners of Rienzi.
CALL FOR ENTRY—Open Call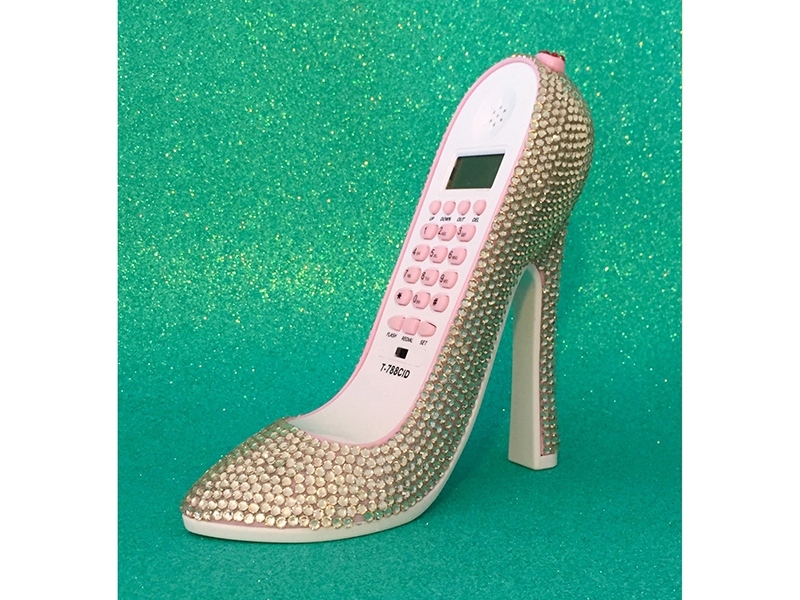 Open call for Enjoia't Contemporary Jewelry Awards 2018, until July 8, 2018.
Enjoia't Contemporary Jewelry Awards has taken place every year since 1994 and prizes remarkable contemporary jewelry creations. It is an important meeting of professional and student jewelers from all over the world which occurs during Barcelona Jewelry Week.
CALL FOR ENTRY—Open Call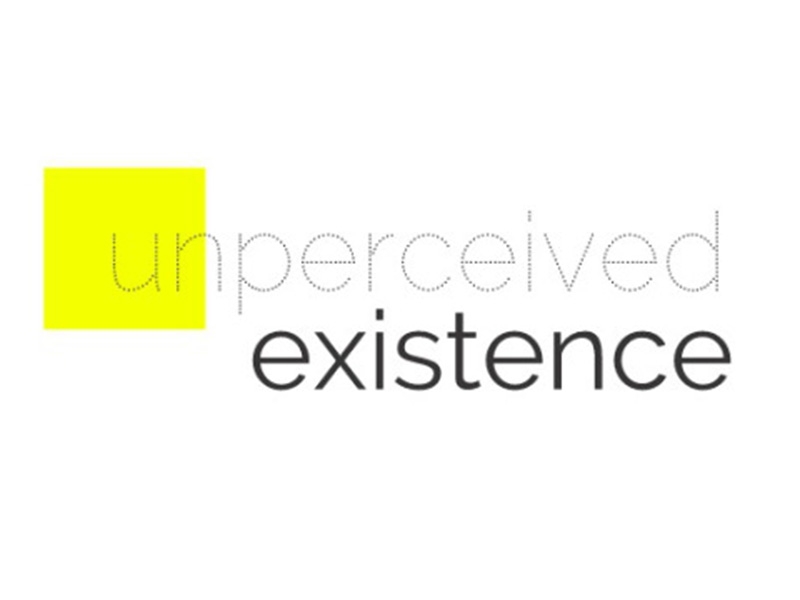 Open call for solo exhibition proposals from female artists and makers. Open now and accepting proposals until all slots are filled. Exhibitions to take place between now and December 2018. Inspired by art activists such as the Guerrilla Girls who have unflinchingly exposed the hypocrisy of many art institutions, especially in relation to women's historical underrepresentation, unperceived existence calls into focus women's position within the arts and perceptions of their work. Do we cease to exist if we are not represented? In making the unseen, this project questions how we perceive physical works of art and how we designate value. These exhibitions will in all senses be real exhibitions. They will have private views, exhibition invites, and catalogs. The work displayed within them will be real and exist as tangible things. What the exhibitions do not have is any physical audience. No one will come through the gallery doors to see the carefully made and curated works. No one will come to admire the efforts and skills of the artists or acknowledge their existence. Instead, each exhibition will be documented via social media and an online catalog available for download and for purchase, and each artist will be asked to take over the project's Instagram page for the duration of their exhibition. Full info on website.
CALL FOR ENTRY-Models needed for photosho
Jeweler Melissa Cameron seeks many volunteers for a jewelry shoot in Seattle, Washington. No experience necessary! The only requirement is to come to the location, sign a release form, be loaned a pendant on a chain to wear, and stand alongside 72 other pendant-wearers for an epic group photo. The shoot takes place on July 7, 8 a.m. –12 p.m., in Fremont. Meet in the parking lot under the Fremont Bridge (the north side.)
The first hour will be sign-in and jewelry put-on, and then shooting will begin with the group. It will be under cover and there will be coolers of water and snacks on hand. There will be a few simple stage directions—stand there, look here, straighten the jewel, that kind of thing. Please use this sign-up form to register your interest so we can get an idea of numbers. Do invite your friends and family, and children are welcome! No pets. Please sign up each person individually, and please spread the word. What to wear: smart casual, logo-free shirt in a darker shade and single color. Questions? Email [email protected].
JEWELRY IN THE NEWS
Vogue reports that the designs of cult Danish jeweler Arje Griegst, who died two years ago, are being revived by his son and will be for sale at Dover Street Market in New York, London, Los Angeles, and Tokyo.
JEWELRY IN THE NEWS
A discreet piece of smart jewelry that sends an alert to loved ones and tracks her location when a woman feels in danger, designed by Leaf Wearables, took the US$1 million XPrize for Women's Safety, the foundation announced recently.
JEWELRY IN THE NEWS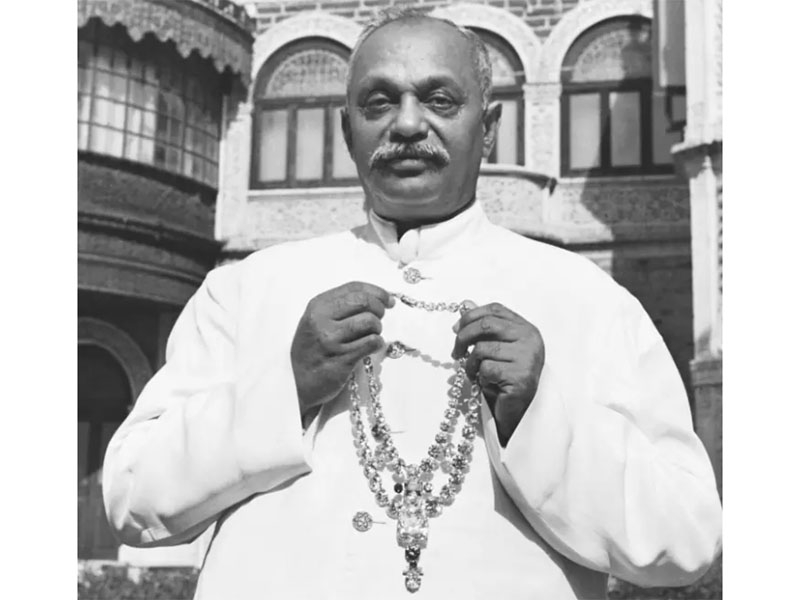 Buzzfeed has a list of 11 facts about the Toussaint necklace that serves as a central character in the movie Ocean's 8.
JEWELRY IN THE NEWS
The Huffington Post reports that the image of a new pendant shared by London jeweler Theo Fennell was supposed to be of a gem resting between two fingers—but gave the impression of something else entirely and lit up social media.
JEWELRY IN THE NEWS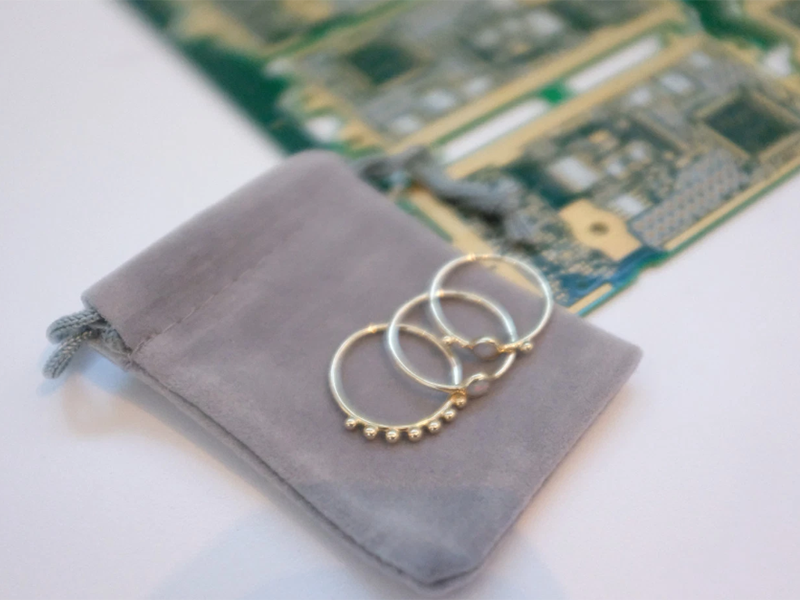 TechCrunch reports that a new jewelry line launched earlier this year in literally the last place on Earth that any reasonable human being would look for fashion advice—Silicon Valley—but the style gurus at Dell Computers are going for it anyway, announcing a limited-edition jewelry collection made from gold mined from recycled motherboards.
JEWELRY IN THE NEWS
UPI reports that sanitation workers recovered $100,000 worth of inadvertently tossed diamond jewelry from a Georgia landfill in March.
JEWELRY IN THE NEWS
Several newspapers reported that a UK body piercer who chopped off her own finger with bolt-cutters a year ago celebrated the anniversary by turning the severed digit into a pendant. She calls the stump Wiggles and decorates it with tiny hats inspired by the Village People. Warning: This link to an article by the Daily Mail, contains a gruesome image of the necklace that you probably won't be able to unsee. But this link, to an article by the Sun, covers the same story without any icky pictures.