Art Jewelry Forum is pleased to share the news that members of our community find noteworthy. Is something missing? The success of this compilation of compelling events, exhibitions, and items of interest to the jewelry community depends on YOUR participation.
If you're a member of AJF, you can add news and ideas to the monthly report by going here. If you aren't a member, but would like to become one, join AJF by making a donation.
ANNOUNCEMENT
The Ilias Lalaounis Jewelry Museum, the Athens-based museum devoted to the art of jewelry and the decorative arts, announces its two-week-long summer school program in June 2018. The Hephaistos Summer School is an accredited program. The class offers participants the opportunity to learn about the history of western jewelry, Greek archaeology, and the technologies of classical and contemporary jewelry. This pioneering program, the first of its kind by a museum, builds upon the ILJ Museum's 24-year history of unique museum educational programs. The program is run by esteemed Greek and international academics. It is accredited by the Hellenic American University.
Additionally, we would like to announce the opening of available seats for the Artist in Residence Program in May 2018, as well as internships at the Museum Curatorial Department, which run all year round. For more information, contact Eleni Mastoras.
---
ANNOUNCEMENT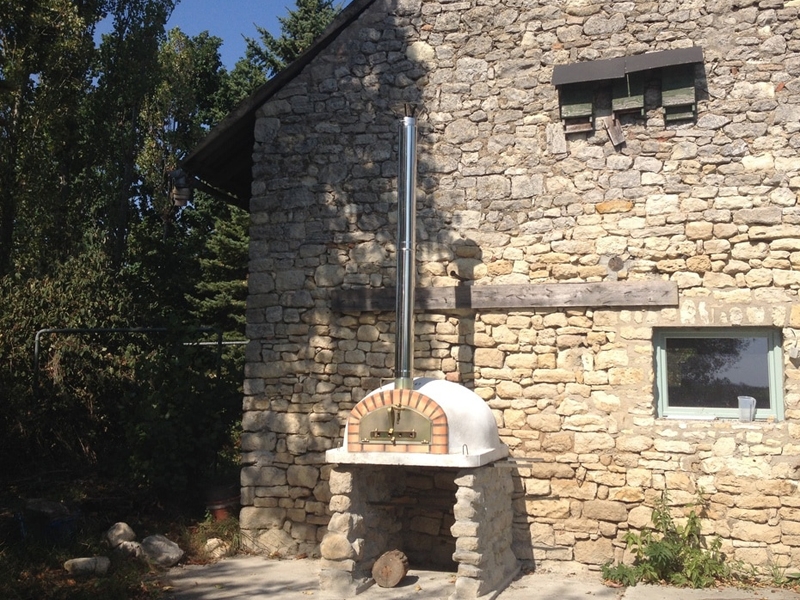 After years at the wonderful Zimmerhof location, the organizers of the Schmucksymposium have announced they are leaving the old location with a heavy heart. However, they will continue in 2018 at a new location called Haxthäuser Hof, which is in Wackernheim, outside of Mainz and 50 km west of Frankfurt. They are very much looking forward to seeing everyone at the new location. The dates for 2018 are May 31 to June 3.
---
ANNOUNCEMENT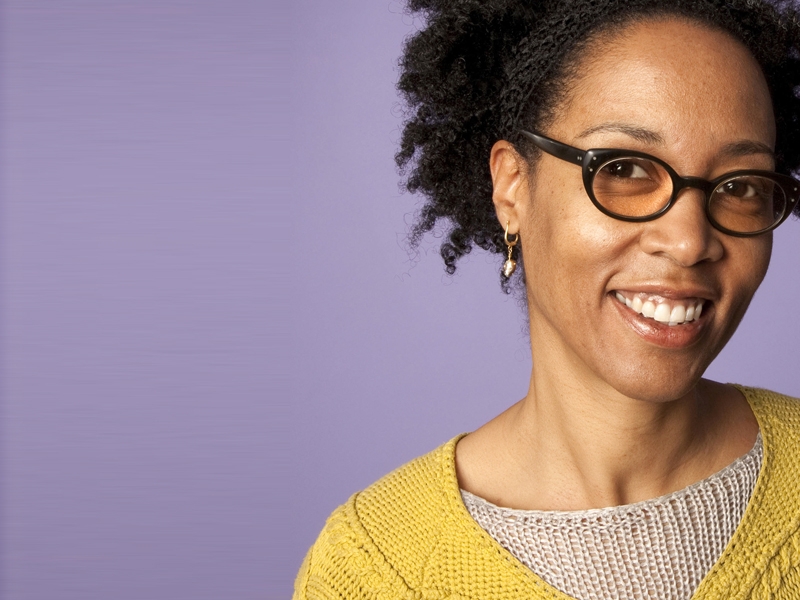 The James Renwick Alliance announced their 2018 Distinguished Educators, including Sonya Clark and Helen Drutt English, among others. Congratulations to all.
---
MUSEUM EXHIBITION
The World Crafts Council presents Triennale Européenne du Bijou Contemporain, first in Belgium, then Sweden, and then France. It is currently in Belgium. The curator for Sweden is AJF board member Sofia Björkman.
---
SYMPOSIUM/CONFERENCE
The Original Miami Beach Antique Show's highly anticipated Jewelry History Series will take place in Miami on February 7 and 8, 2018. The series includes lectures and panel discussions with world-renowned experts in their fields, covering a variety of topics, from "What's Hot at Auction" to the art, lovers, and jewelry of Peggy Guggenheim, while also exploring the intricacies of particular genres of jewelry and cuts of diamonds. The Jewelry History Series is open to anyone with a passion for the history of jewelry, and the presentations appeal to a wide range of expertise and knowledge.
---
CALL FOR ENTRY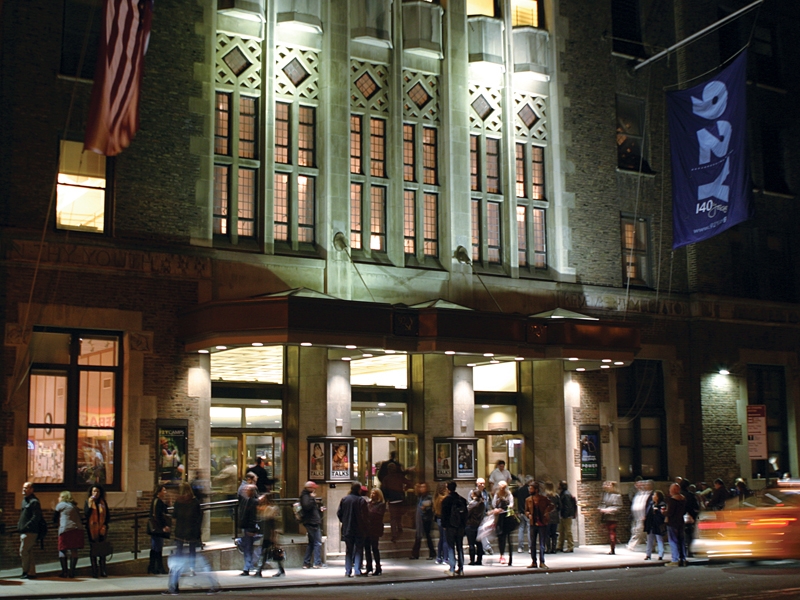 92nd Street Y's International Jewelry Artist Residency is a juried residency for cutting-edge, emerging, and established jewelry artists to develop their work in the multifaceted New York City art scene. For a month—from August 22 through September 23, 2018—the residency will provide the opportunity for an international artist with a studio-based practice to develop a new body of work or complete research while engaging with NYC's cultural community.
Applications and supporting materials must be submitted by February 12, 2018. A rotating panel of experts and professionals in the arts and humanities will independently review applications and materials, and the selected jeweler will be notified by April 2, 2018.
Jonathan Wahl, director of 92Y's Jewelry Center, said, "The residency is designed to provide time, space, and facilities for research, experimentation, and the cultivation of new ideas in jewelry and light metalwork—all while giving the artist an immersive experience in the vibrant world of NYC arts and culture."
The International Jewelry Residency includes housing at 92Y Residence, access to a 24-hour private studio working space, and travel expenses to and from NYC. The residency offers the opportunity for an artist to share their distinct aesthetic, technical or design style with the NYC design community through a two-day lecture and workshop at the 92Y Jewelry Center during the last weekend of the residency, and through professional meetings with participating cultural institutions, while expanding their artistic and professional development. Proposals for the self-directed residencies must be compatible with available working studio spaces, facilities, and resources. Artistic merit and promise are the basis for selections, but the relevancy of how the NYC environment will affect or progress the artist's work is weighed highly in the selection process. Mature as well as emerging artists are encouraged to apply. The residency is awarded to one artist each year. Guidelines and application submissions are available here.
---
JEWELRY IN THE NEWS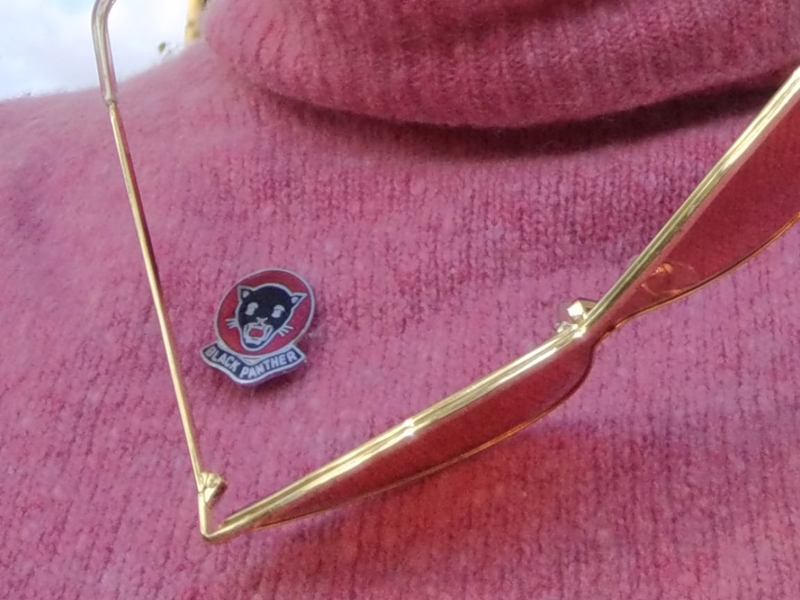 We've known this forever, but The Guardian recently published an online article called "You are what you wear: the link between jewellery and politics." It gives examples of politicized jewelry spanning several hundred years, stating that "Movements have always issued signals with clothing and jewellery. But while garments usually employ slogans, politicized jewellery is usually more coded—it speaks, rather than shouts."
Oddly, the article was paid for by Google Pixel. Is this a selfie promotion?
---
JEWELRY IN THE NEWS
The New York Times reports that Worthy, a company which auctions used jewelry on its website, hopes to attract women with a message that the cash can set them on the road to personal freedom.
---
JEWELRY IN THE NEWS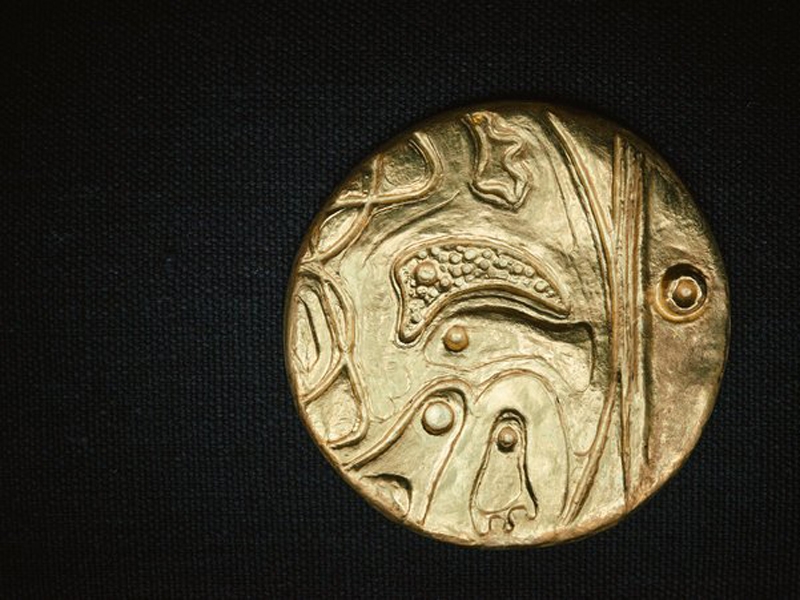 "I don't wear jewelry. I wear art," declares Diane Venet, a collector of paintings and sculptures as well as of jewelry by artists, in an article from The New York Times. Her collection of 200 pieces, which includes jewelry by Fernand Léger, Louise Bourgeois, Jeff Koons, and Damian Hirst, will be the subject of a sprawling exhibition scheduled to open March 8 at the Musée des Arts Décoratifs in Paris. The show's curator, Karine Lacquemant, says the show will pair pieces with paintings, sculptures, tapestries, ceramics, and more from the museum's collection to "cancel hierarchies"—creating a show that will display "the infinitesimal joined with the infinitely big."
---
JEWELRY IN THE NEWS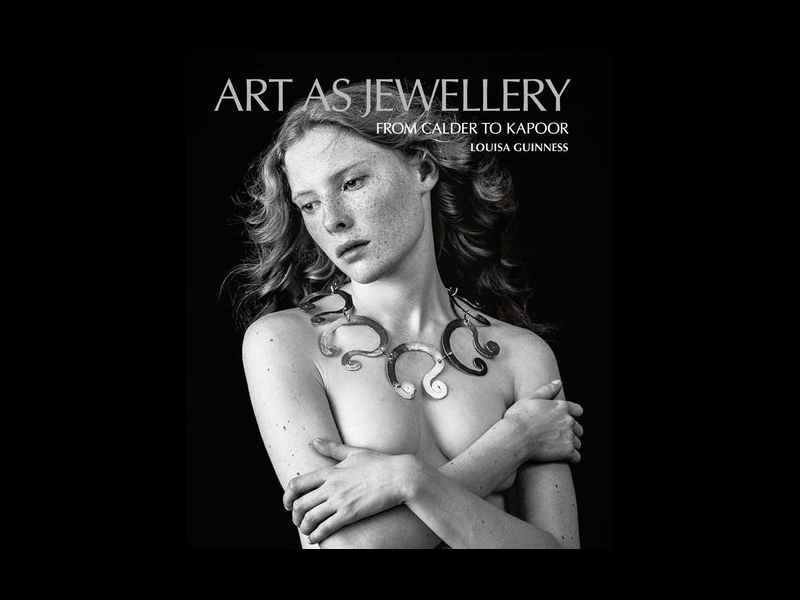 London-based dealer Louisa Guinness has written her first book, Art as Jewellery: From Calder to Kapoor, in which she explores the work of about 80 contemporary artists, split into two parts, pre-2000 and post-2000. It includes work by artists such as Pablo Picasso, Alexander Calder, Salvador Dalí, Lucio Fontana, and Roy Lichtenstein. Read more in this article from The New York Times.
---
JEWELRY IN THE NEWS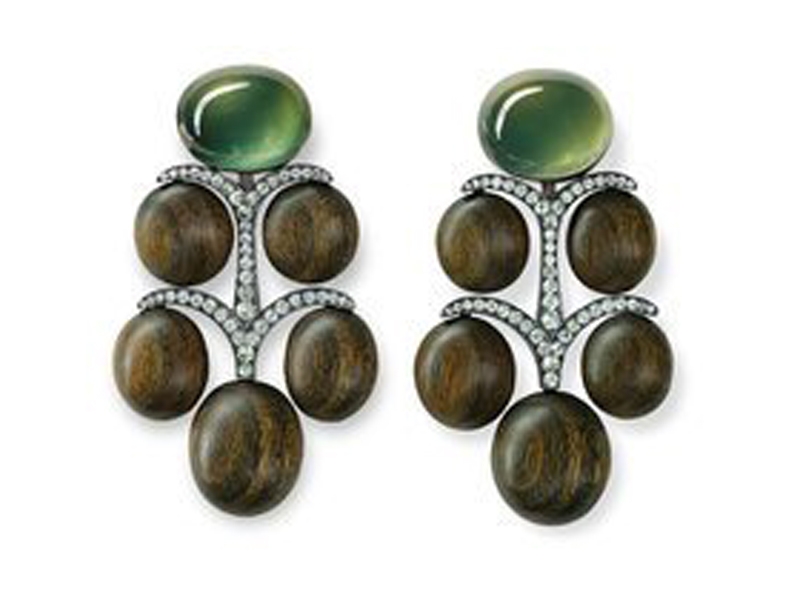 The New York Times declares that wood has recently taken pride of place among commercial gems and watches. Both Boucheron and Annoushka have created wood-themed jewelry collections around the material, while Van Cleef & Arpels and Glenn Spiro have infused touches of it into their jewelry lines. As for watches, Piaget and Patek Philippe have introduced special timepieces with dials crafted in wood marquetry.
---
INTERESTING LINK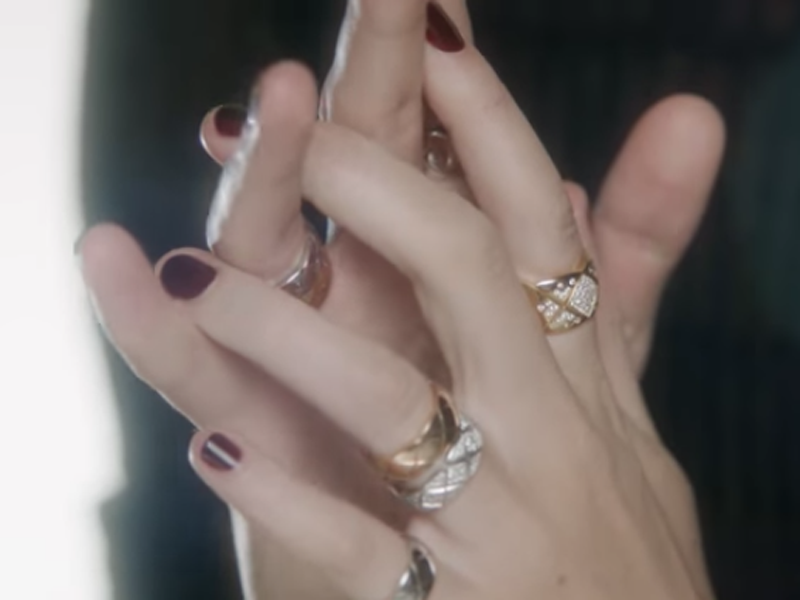 Her fingers and wrists decorated with quilted cuffs and rings, actress Keira Knightley strums a Chanel-branded guitar—who even knew such a thing existed?!—while singing a classic French song in a new video for Chanel's Coco Crush jewelry collection. Watch the full clip at this link … if you can stand it.
---
INTERESTING LINK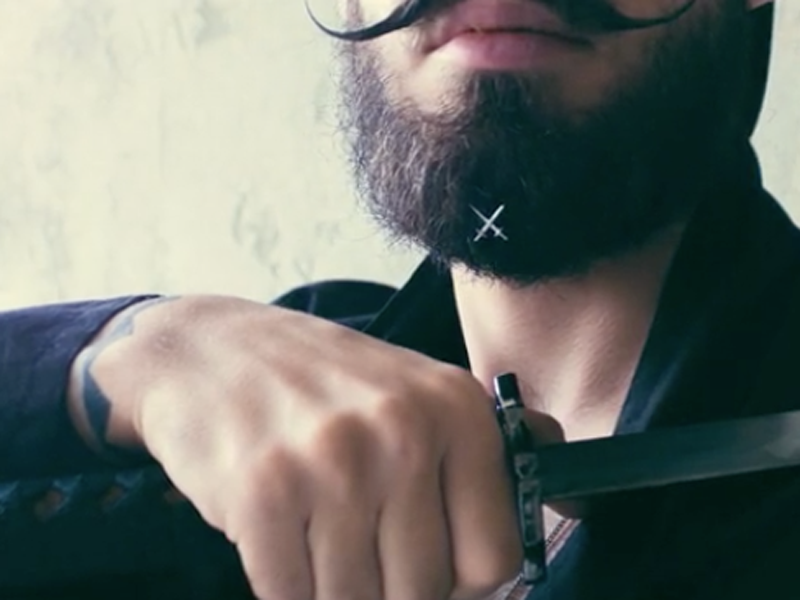 Looking for a Kickstarter campaign to fund? Why not Krato, which intends to manufacture beard jewelry?