Art Jewelry Forum is pleased to share the news that members of our community find noteworthy. Is something missing? The success of this compilation of compelling events, exhibitions, and items of interest to the jewelry community depends on YOUR participation. If you're a member of AJF at the Silver level or above, you can add news and ideas to the monthly report by going here. If you aren't a member, but would like to become one, join AJF here.
Listings gathered with assistance from Carrie Yodanis.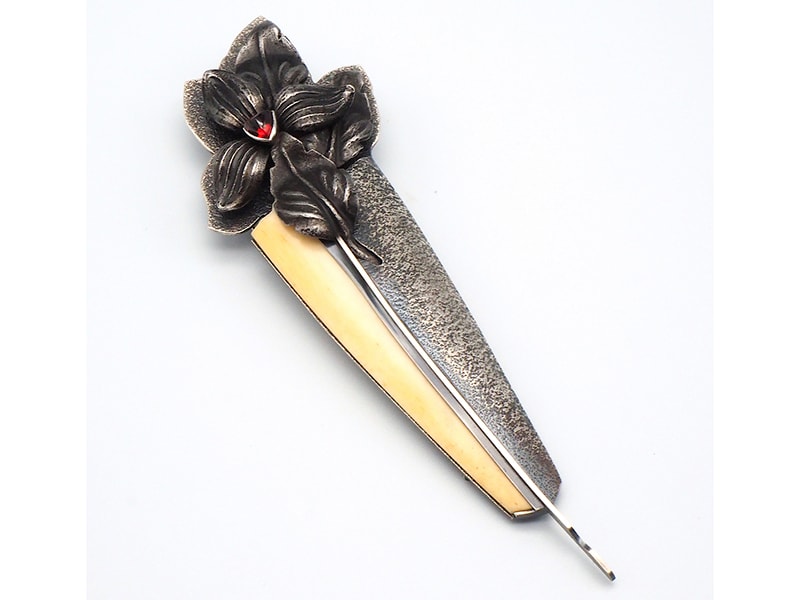 AJF LIVE
We will launch this year's programs on January 26 with AJF Live with David Harper Clemons. In the meantime, you can watch (or rewatch) recordings. Find an index to all the AJF Live events here.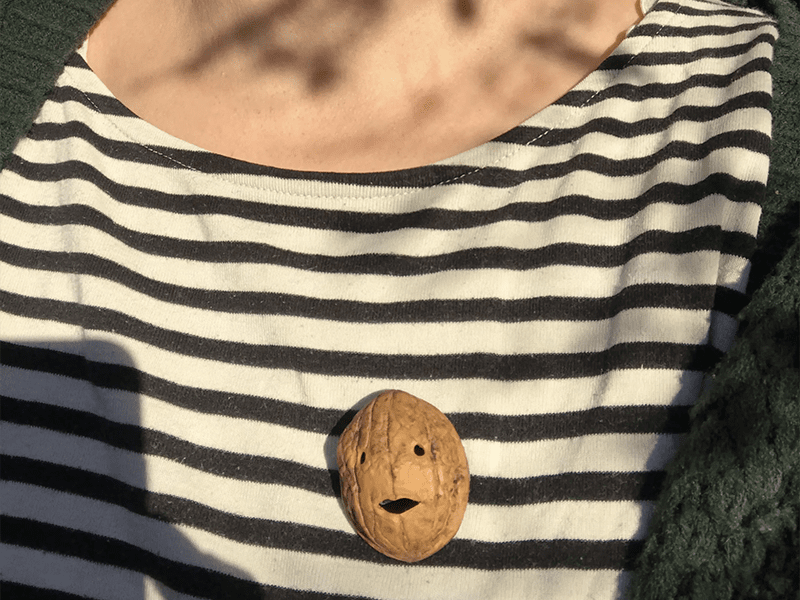 FEEL LIKE SEEING A JEWELRY SHOW?
Find these listings and many, many more on our dedicated exhibition page:
FROM OUR MEMBERS
POSITION OPEN
The Baltimore Jewelry Center is offering one three-year teaching fellowship. In addition to gaining teaching experience, the selected fellow will develop pedagogical skills, build leadership experience, and play an influential part of a vibrant community. Applicants should have an MFA in metals and/or jewelry, or a BFA in metals and/or jewelry with work experience. Some prior teaching experience highly preferred. Location: Baltimore, MD. Application deadline: April 15, 2022 (decision by May 31). Job start date: late August 2022. Additional information.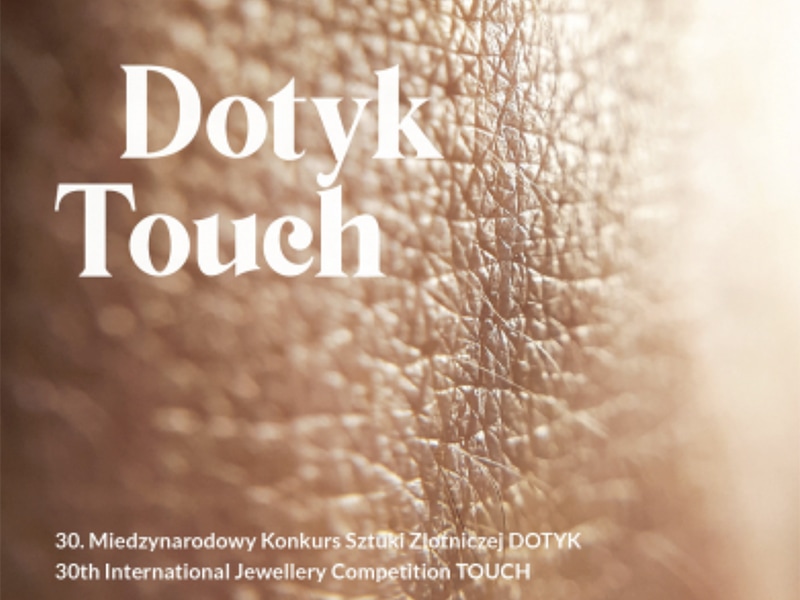 OPEN CALL—LEGNICA SILVER FESTIVAL
The Legnica Silver Festival has announced the theme of its 30th international jewelry competition: Touch. Submitted works should be jewelry in a broad sense and include a clear reference to the theme. There are no limits regarding materials and techniques but, emphasizing the Festival's tradition, the organizers suggest the use of silver. Submission deadline: March 27, 2022. Info.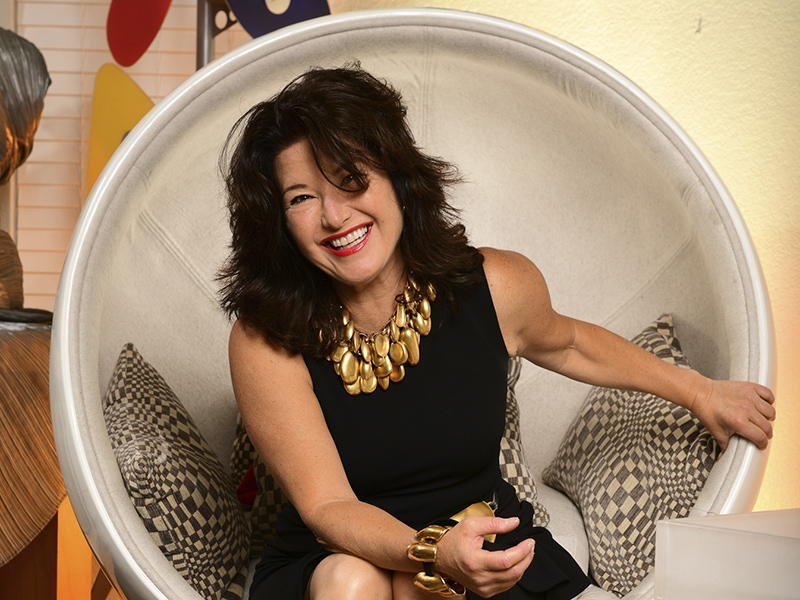 SCULPTURE TO WEAR IS CELEBRATING 23 YEARS
Congratulations to the gallery's owner, Lisa Berman!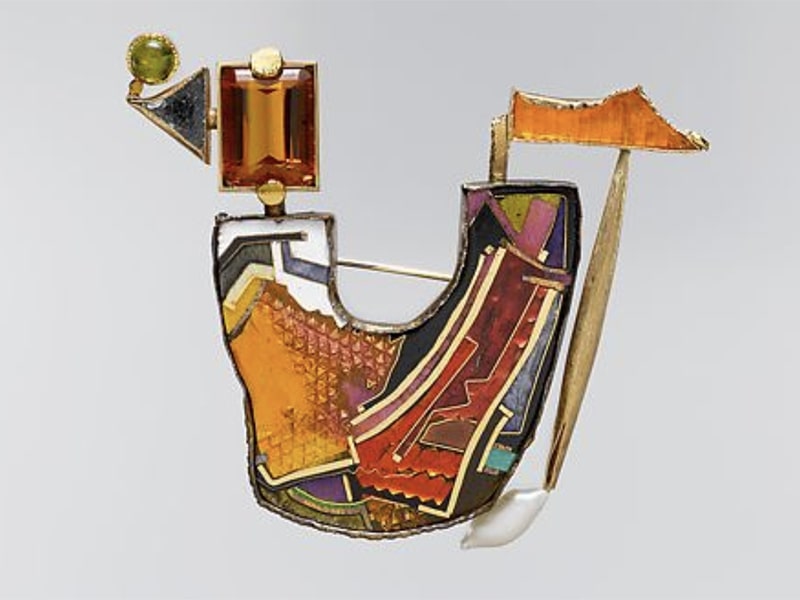 LISTEN TO AN INTERVIEW WITH BILL HARPER
Sharon Berman recently interviewed the artist and enamelist for her Jewelry Journeys podcast. Listen here.
EVENTS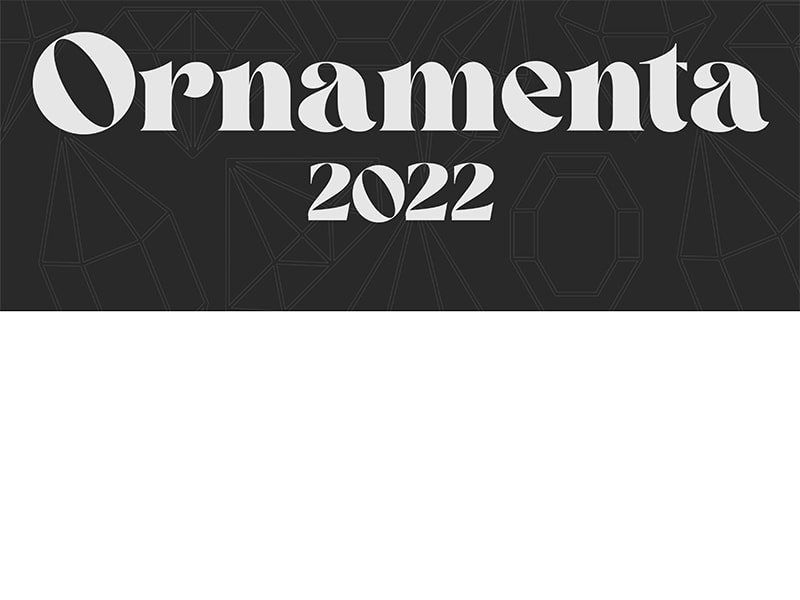 ORNAMENTA FUNDRAISER FOR BALTIMORE JEWELRY CENTER FEBRUARY 4–19
The program features two online events and one intimate in-person event, all with exclusive meals and snacks packs, special guests, and a curated silent auction. Digital programs will feature contemporary craft curator Sarah Darro, and gallerist, collector, and craft legend, Helen W. Drutt English. Additionally, BJC is hosting a new, exclusive, in-person event showcasing Baltimore's own MacArthur Genius, sculptor, and jewelry maker, Joyce J. Scott. Learn more about the events and purchase tickets here.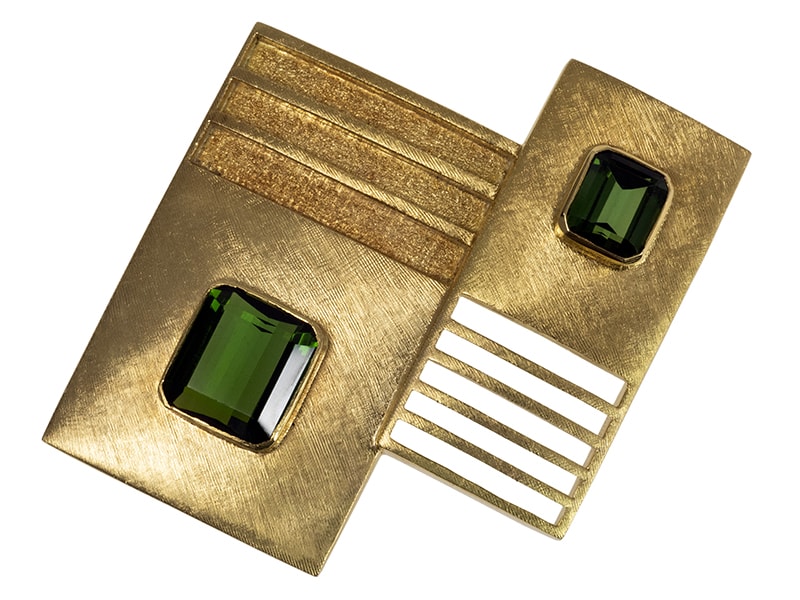 LECTURE ON BURLE MARX JEWELS
Join Dr. Mahnaz Ispahani Bartos and Jonathan Wahl @92Y as they discuss Mahnaz Collection's upcoming catalog and online exhibit on Burle Marx jewels. Dr. Ispahani Bartos will focus on the post-WWII cultural, emigré, and gemological context in which the brand of Burle Marx jewels emerged in Brazil, and on Roberto Burle Marx as a Renaissance man of modernism and as an artist jeweler. She will also note Haroldo Burle Marx's contribution to fine modern jewelry for stylish and society women in Brazil and overseas. January 31, 1–2 p.m, US$10. Purchase tickets.
SCHMUCK POSTPONED UNTIL JULY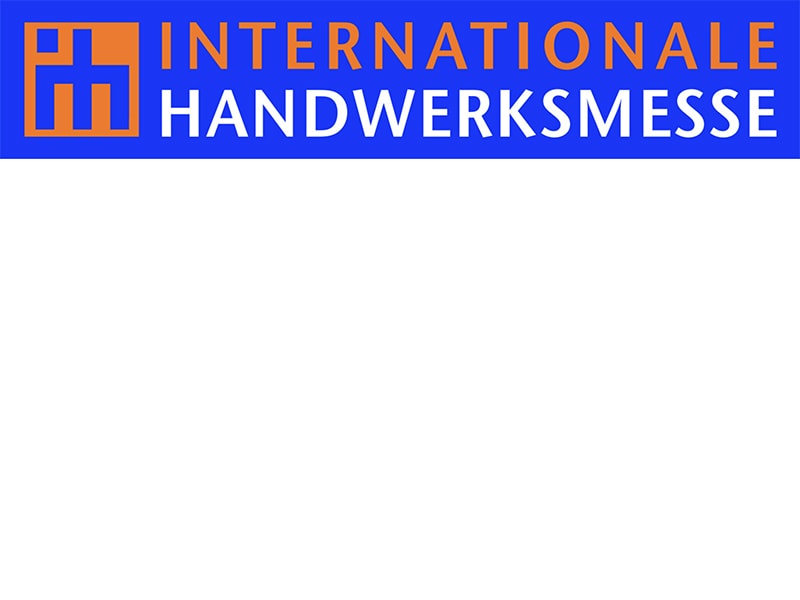 Munich's Internationale Handwerksmesse (IHM), originally planned for March 9–13, 2022, is being delayed as a result of the pandemic. Schmuck will instead take place July 6–10, 2022.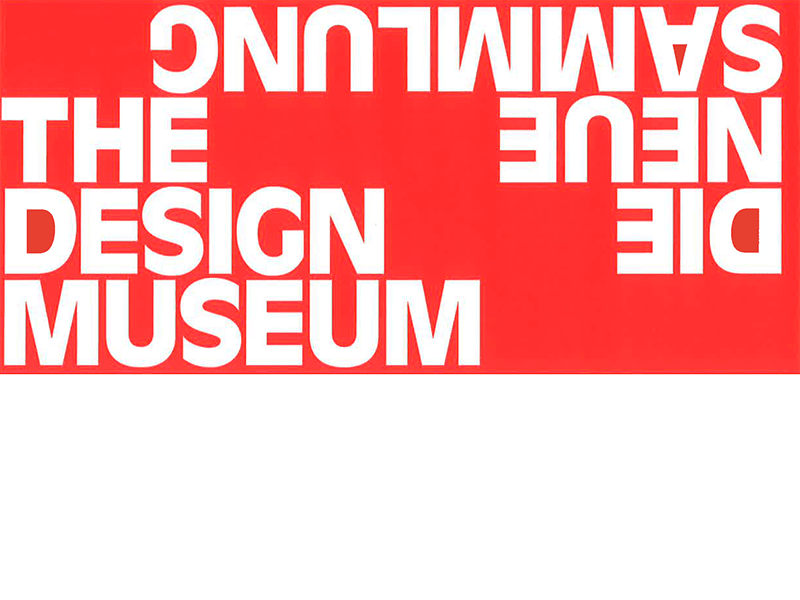 DIE NEUE SAMMLUNG POSTPONED ITS THREE EVENTS
The events that would have occurred this spring will instead take place in 2023.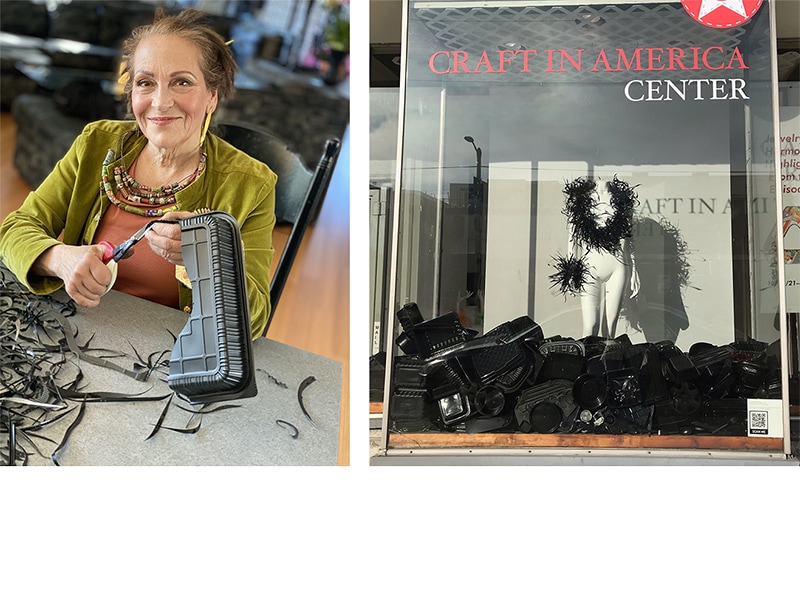 HARRIETE ESTEL BERMAN TO LECTURE ON JANUARY 21
Artist Harriete Estel Berman will discuss her career and process of using recycled materials in her jewelry and sculpture to critically question the values of our consumer society. January 21, 2022, 12:00 PM (Los Angeles time). Register here.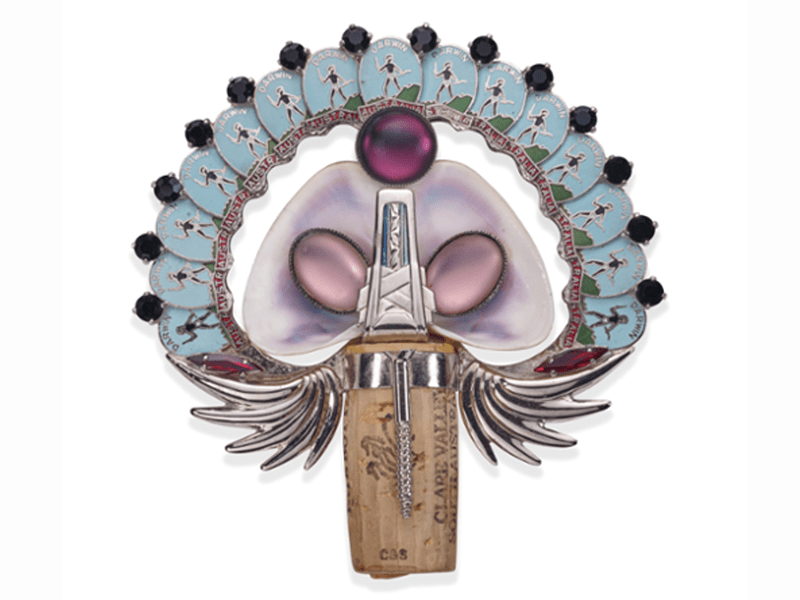 PIERRE CAVALAN MUSEUM LECTURE/ZOOM PRESENTATION ON FEBRUARY 11
Cavalan's work is featured in the exhibition Force of Nature: Highlights from the Myrna B. Palley Art Jewelry Collection. The lecture is organized by the University of Miami's Lowe Art Museum. February 11, 2022, 5:30 p.m. (NYC time). More info + register here.
METALSMITHS FOR CHANGE HOSTS BLACK METALSMITHS VIRTUAL MARKETPLACE
This semi-permanent marketplace supports Black metalsmiths and jewelers in the US. Each month benefits different charities or community leaders fighting for social and racial justice for Black communities in America. 75% of proceeds benefits the artists. In January, 20% of the benefits are divided equally between National Black Disability Coalition, Emanuel Nine Memorial, and Check Your Privilege, and 5% benefits the Metalsmiths for Change Fund. Shop here.
BOOKS
PLAYFUL, HUMOROUS JEWELRY
North by Northwest, by Susan Cummins and Damian Skinner. As a jeweler, Laurie Hall never plays it safe, preferring to fly by the seat of her pants and push her skills and technical knowledge. From the Pacific Northwest region of North America, she amuses herself and, in the process, amuses the wearer and viewer. From Arnoldsche. (This book was produced through AJF's fiscal sponsorship program, which provides financial management for projects in the art jewelry field. Go here for information on our fiscal sponsorship program.)
Winged Beauty: The Butterfly Jewellery of Wallace Chan. Wallace Chan was the first Chinese jewelry artist to exhibit at prestigious western art fairs. With 30 of his finest pieces, this book explores the cultural and personal significance of Wallace Chan's most famous emblem: the butterfly. From ACC Art Books.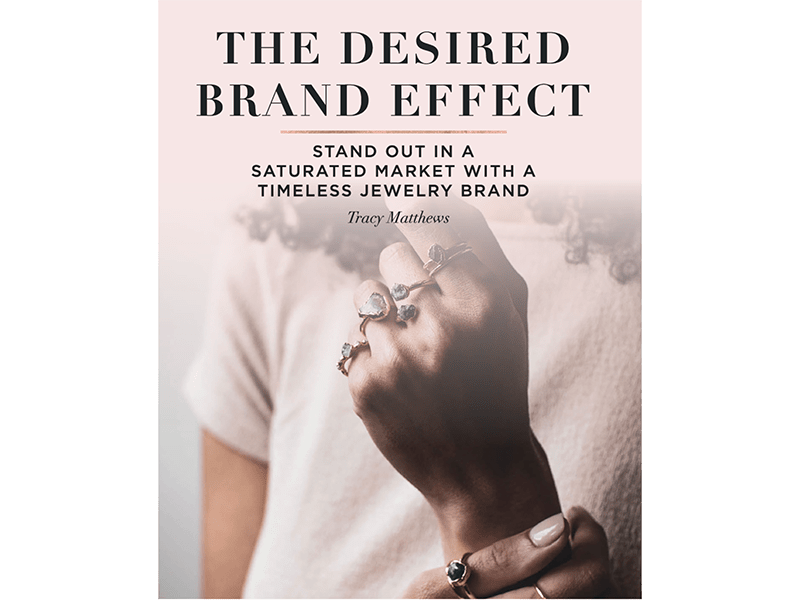 AMP UP YOUR MARKETING KNOW-HOW
The Desired Brand Effect: Stand Out in a Saturated Market with a Timeless Jewelry Brand, by Tracy Matthews. Expand your audience, grow your sales, and amplify your results with simple, actionable steps. Every chapter comes complete with additional exercises and resources to inspire you and keep you on task. From branding and positioning to marketing and sales, this book demystifies the business side of jewelry making.
INTERESTING LINKS
NAVAJO ARTIST USES JEWELRY TO TALK ABOUT MISCONCEPTIONS
Designer Samantha Platero started her jewelry line after realizing how adulterated and inauthentic most of the jewelry presented as "Navajo" is, and how rarely her community truly profits from this economy. Read about it.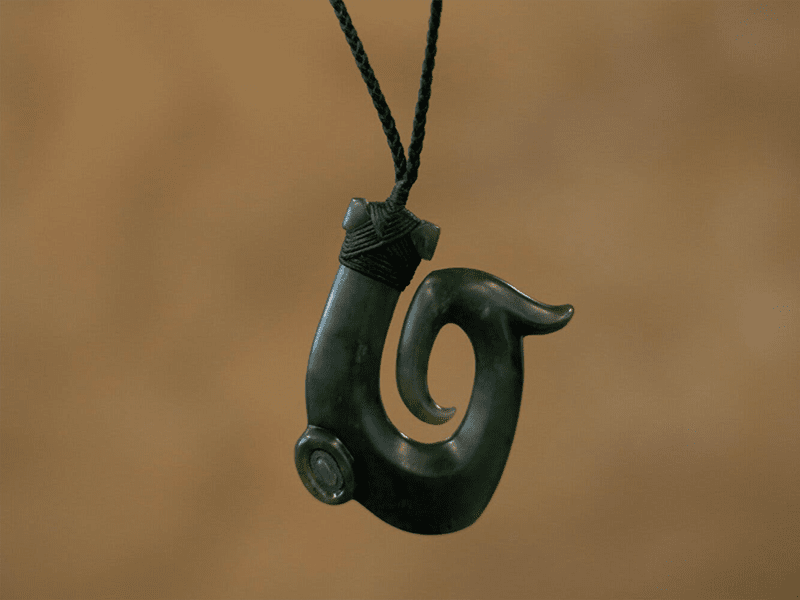 MAORI JEWELRY
The New York Times recently reported on the Maori matau, or fishhook, often made of pounamu (jade or greenstone), worn around the neck, and said to give the wearer strength, safety, and good luck when traveling.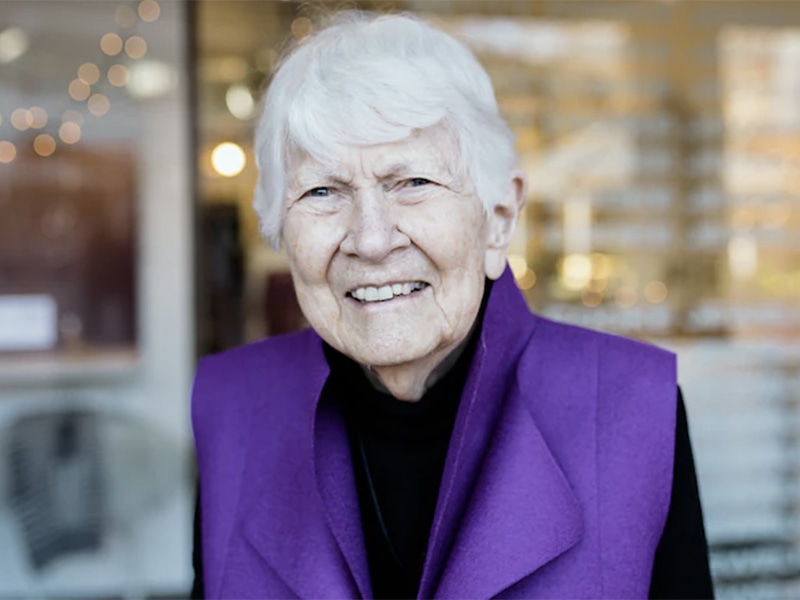 BETTY COOKE GETS A WRITE-UP IN THE WASHINGTON POST
Read about Betty Cooke, along with her most recent exhibit, Betty Cooke: The Circle and the Line.
ARTFUL PIERCINGS
"String art," feathered "wings," "corsets"—Mel Sprinkle's temporary piercings raise the bar. Find different photos on Facebook (there are behind-the-scenes videos there, too) and on her website.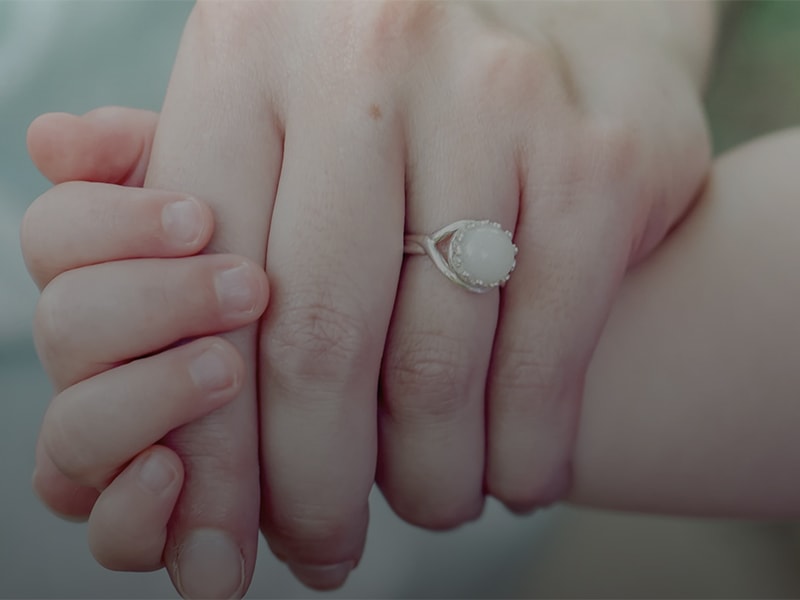 IS THIS ICKY, OR KINDA COOL?
Mothers are preserving the experience of breast feeding their children through commemorative breast milk jewelry. Read the article.
VIDEO: RENAISSANCE GEMS AS SIGNIFIERS
Gems were fundamental to self-fashioning in the Renaissance, hence their prominence in portraits. Watch the recording of the lecture Gems and Gender in Renaissance Portraits, given by Dr. Bette Talvacchia during NYCJW21.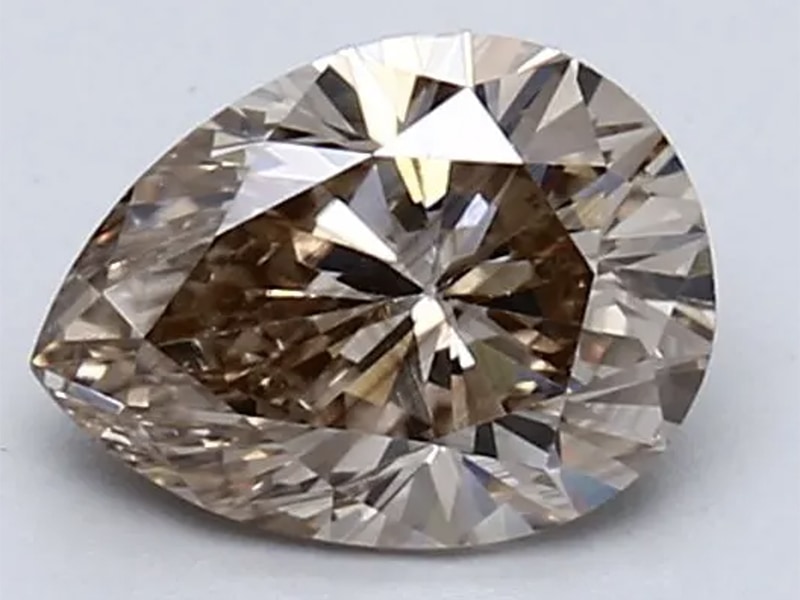 MURKY DIAMONDS ARE HOT
With a record number of weddings expected in 2022, brides-to-be are opting for unexpected engagement rings including murky brown diamonds, reports WWD.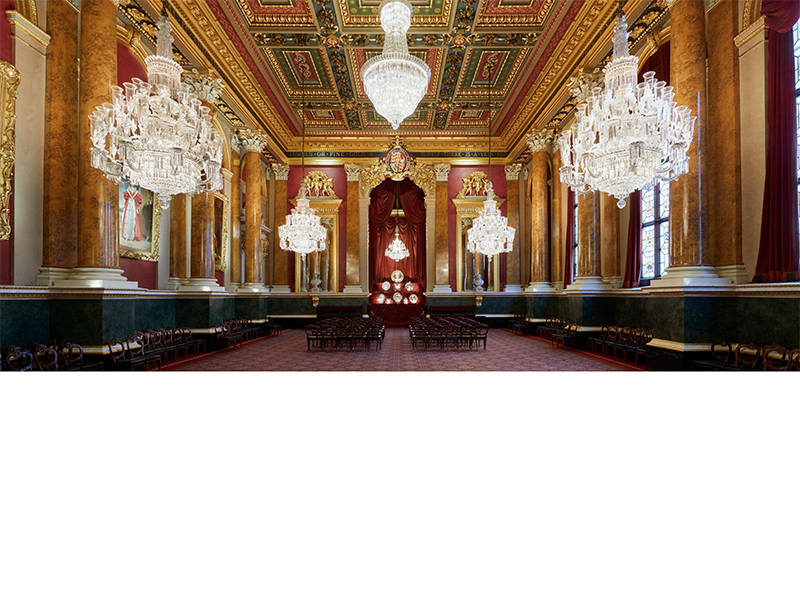 THE GOLDSMITHS' COMPANY IS CELEBRATING 700 YEARS!
Goldsmiths' Company will soon be 700 years old. It's creating a digital archive of its 12,000-piece, centuries-old collection of silverware and jewelry, design drawings, and management and apprenticeship records. Read the article.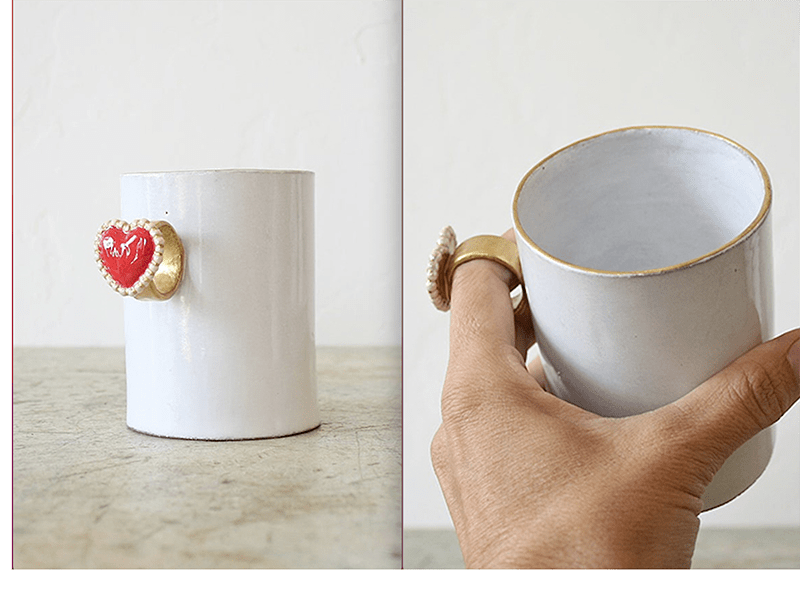 IS IT A MUG OR IS IT A RING?
Slip you finger through the ring and you're holding a cup. These ceramics are made by Astier de Villatte in collaboration with French artist Serena Carone. See other styles here.
ADULT COLORING BOOKS ARE SO PASSÉ
Drawing gems… is it the next craze? Find out here.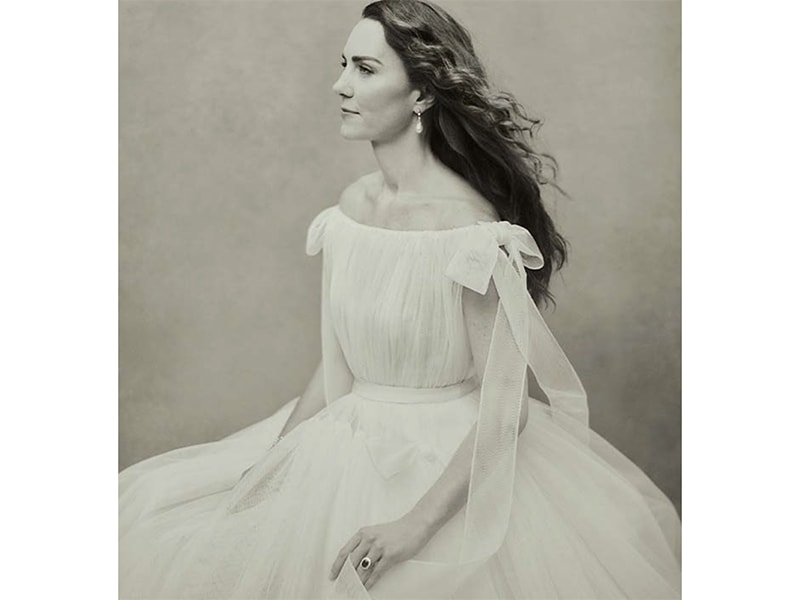 IF YOU'RE INTO ROYALS JEWELRY
Learn about the jewels Kate Middleton wore in the portrait photos taken to celebrate her 40th birthday here.
BEADING OUTSIDE THE BOX
A fashion designer laments that sometimes—or is it much of the time?—celebrities on the red carpet conform to stereotypical beauty instead of taking risks. Kate Bentley offers Rasa Vilcinskaite's work as an antidote.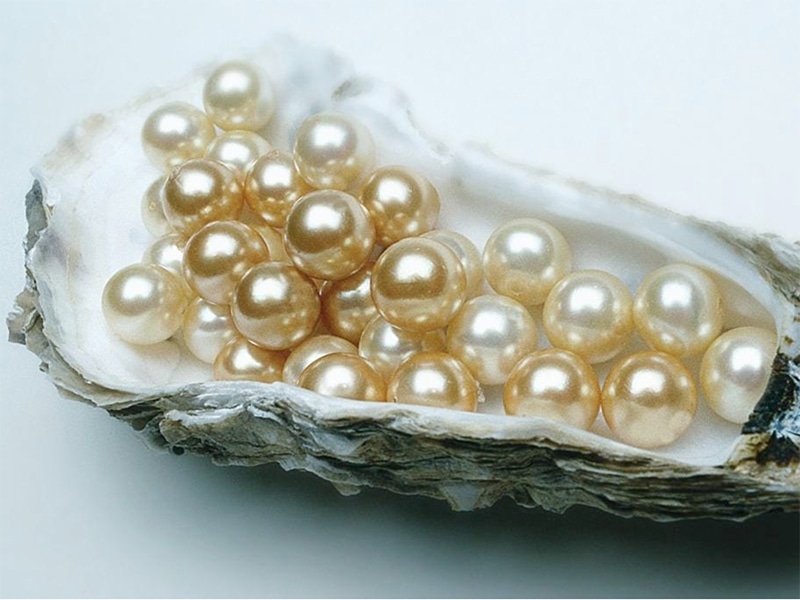 PEARLS, PEARLS, PEARLS!
Market research shows Millennials want pearls, even for their engagement rings, says Forbes.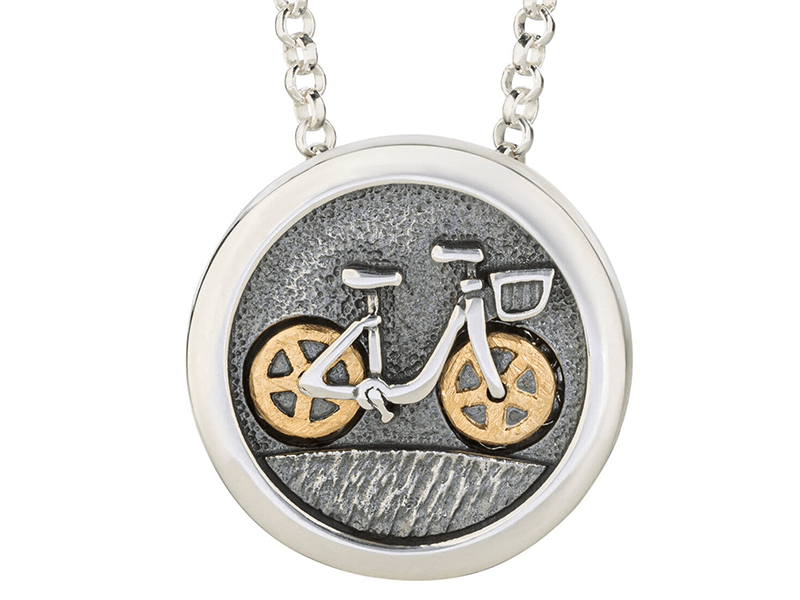 KINETIC JEWELRY
The story of the surprise development and eventual recognition of the Irish jeweler Alan Aldriff, and his kinetic jewelry.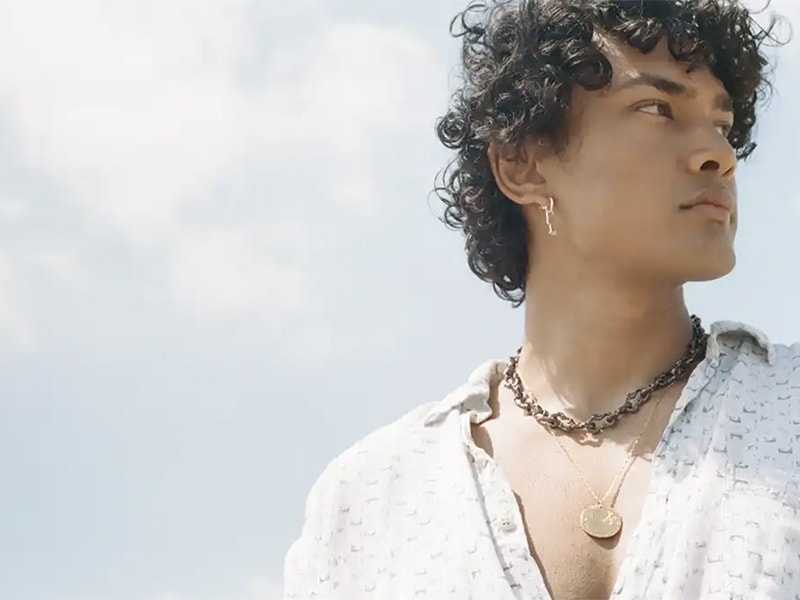 MEDALLIONS ARE BACK FOR GUYS
If you need convincing that this is jewelry's new staple, look no further than the flock of celebrities mixing menswear up, says the Evening Standard.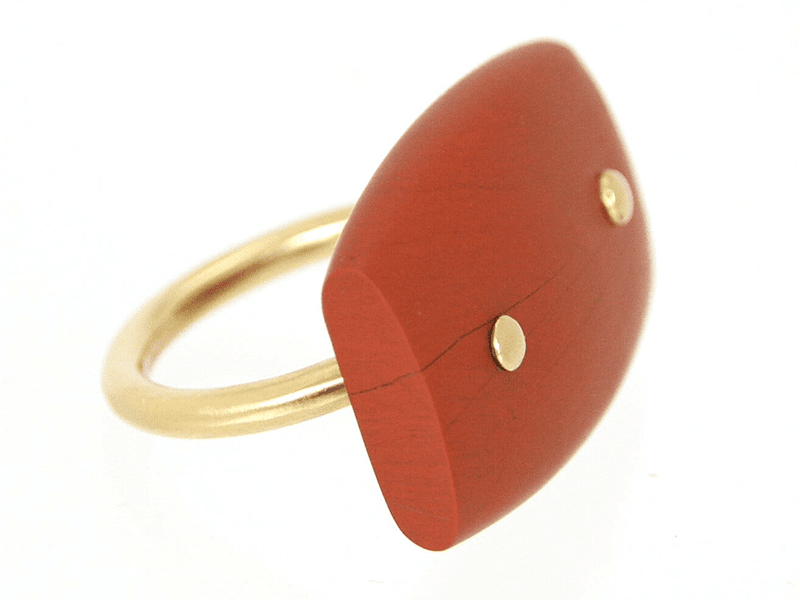 JEWELERS USING LOCAL STONES
Historic and contemporary examples of British jewelers using local stones, now often found and recycled, rather than mined for their jewelry. Read the article.