Art Jewelry Forum is pleased to share the news that members of our community find noteworthy. Is something missing? The success of this compilation of compelling events, exhibitions, and items of interest to the jewelry community depends on YOUR participation.
If you're a member of AJF, you can add news and ideas to the monthly report by going here. If you aren't a member, but would like to become one, join AJF by making a donation.
ANNOUNCEMENT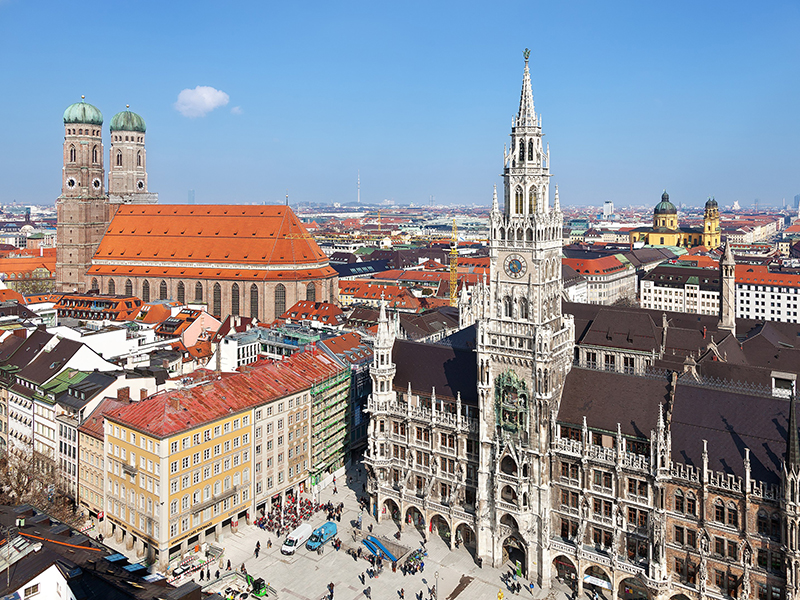 Art Jewelry Forum has just announced its program at Schmuck, also known as Munich Jewellery Week. Highlights will include:
"Psychoanalysis in Silver: The Fantastical Jewelry of Sam Kramer," a talk by author Toni Greenbaum, plus a sale and signing of her new book, Sam Kramer: Jeweler on the Edge.
AJF in Conversation: Mid-Century Modern Jewelry and Its Impact on the NOW. Moderated by Karen Davidov, owner of The Jewelry Library, with panelists Barbara Gifford, Ben Lignel, and Mark McDonald.
Contemporary Jewellery in Portugal – From the Vanguards of the 1960s to the Early 21st Century, a book presentation, sale, and signing by Cristina Filipe.
Presentation of work by AJF's Young Artist Award finalists at PLATINA, and the announcement of the winner, followed by a celebration dinner to get to know the winner and enjoy face-to-face time with some of AJF's board, its executive director, and other members.
ANNOUNCEMENT
The Armory Art Center in West Palm Beach and creator and producer Donna Schneier present Bijoux!, an exhibition of contemporary jewelry made by jewelry artists from all over the world. For four days, February 5–8, 2020, jewelry enthusiasts and collectors will have the opportunity to meet approximately 40 international artists and purchase their one-of-a-kind works. In conjunction with this show, there will be a special program on February 6, at 4 p.m., featuring an interview with the renowned fashion icon and tastemaker Iris Apfel. Ms. Apfel was accorded an exhibition at the Metropolitan Museum of Art in 2005–2006 because of her eclectic sense of style, and was also the focus of a documentary film. Jewelry from Ms. Apfel's personal collection will be for sale throughout the run of Bijoux! Show and sale hours 11 a.m.–5 p.m. The Armory Art Center is located at 811 Park Place West Palm Beach, FL, USA 33401. For more information and a list of participating artists, visit the website or call (561) 832-1776.
ANNOUNCEMENT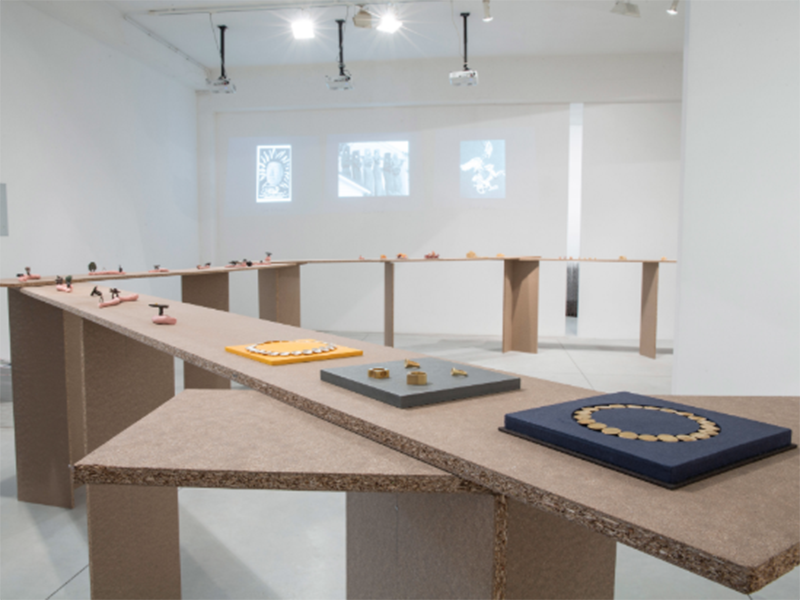 Galleria Antonella Villanova Firenze has moved its exposition space to Foiano della Chiana, a few kilometers from Cortona, in the province of Arezzo, in Italy. The move is part of a plan to expand the gallery's activities, and the Foiano exhibition spaces will be dedicated to new collaborations presenting the work of artists and designers in a comprehensive way. The gallery's generous spaces will be a meeting place for artists, collectors and other denizens of the art world, in a spirit of enjoyment and appreciation of art and design through communication between people who seek to foster culture beyond the purely commercial context. The first project for 2020 will be a solo show by Helen Britton, opening on May 16, 2020. The new space is located at Viale della Repubblica 39, Foiano della Chiana, in the province of Arezzo.
ANNOUNCEMENT—PODCAST/VIDEO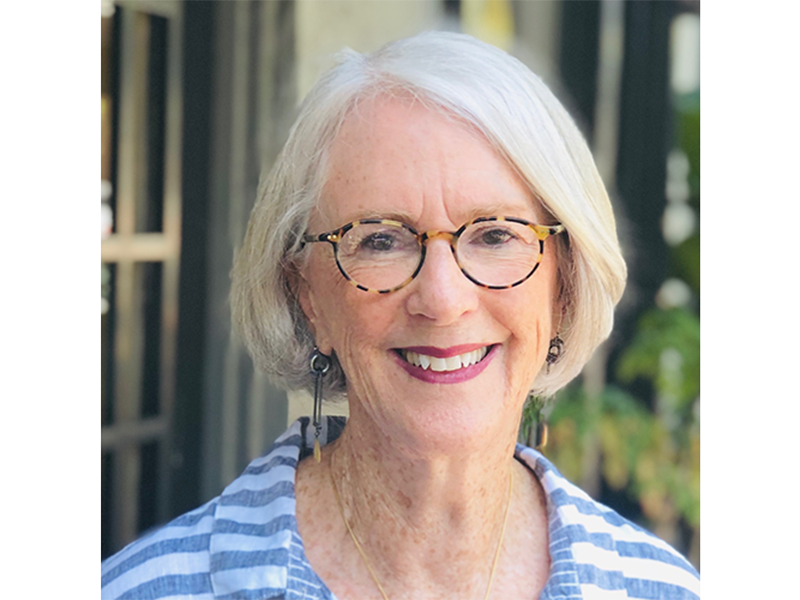 In the episode No Longer Taboo, from the Jewelry Journey podcast, you'll find out how Jane Groover was influenced by jeweler Arline Fisch, how Taboo Studio was established, and where the gallery got its name. What else you'll learn: Why Taboo Studio focuses on both showcasing jewelry and making custom pieces; what Jane looks for when finding new artists; how Taboo Studio's marketing and advertising strategies have changed over time.
A practicing metalsmith and jewelry artist, Jane Groover is a co-founder of Taboo Studio, a contemporary art jewelry gallery based in San Diego, CA, USA. Taboo Studio was established more than 30 years ago and represents over 75 artists who are locally, nationally, and internationally recognized. Each artist is known for their distinct style and use of materials. Taboo Studio also designs and creates custom jewelry for clients utilizing their stones or gems from the gallery's collection. The Jewelry Journey podcast is produced by Sharon Berman.
ANNOUNCEMENT—AUCTION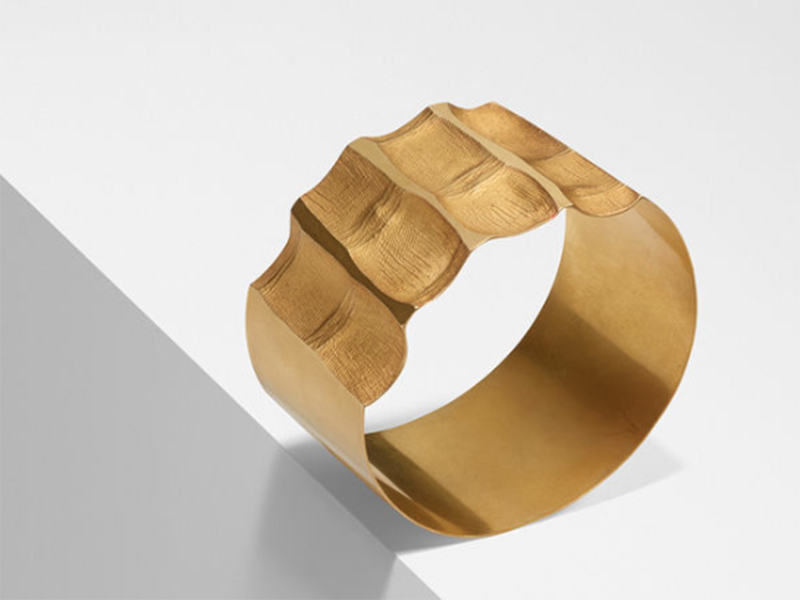 Structure & Ornament: Studio Jewelry 1900 to the Present expands upon the 1984 exhibition of modernist studio jewelry at Fifty/50 Gallery. The sale will include works by revolutionary goldsmiths Giampaolo Babetto and John Paul Miller, mid-century icons Margaret De Patta and Art Smith, contemporary masters such as Lisa Gralnick and Peter Chang, and works from some of the 20th century's most pivotal artists, like Claire Falkenstein, Harry Bertoia, and Arnaldo Pomodoro. The auction will be held February 12, 2020, at 12 p.m. Eastern Standard Time, at Rago Auctions, 333 N. Main St, Lambertville, NJ 08530. Previews take place in New York January 31–February 6, Monday–Saturday 12–5 p.m., at 507 West 27th St.; and in New Jersey February 8–12, 12–5 p.m., at 333 North Main St. Catalog available online.
EVENT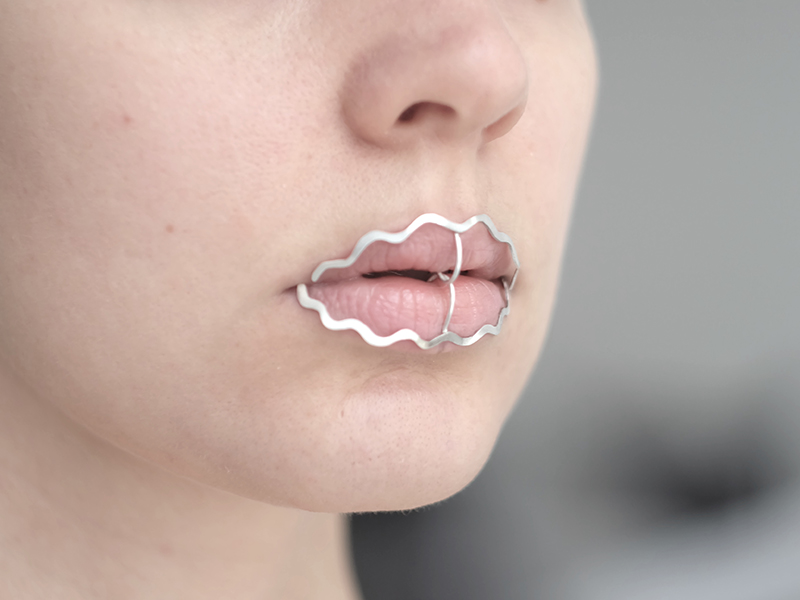 For Russians, March 8 is a day for flowers, chocolates, and giving mom a rest. March 9 brings a sobering return to reality, with women perceived as serving staff, paid 30% less than men doing similar work, and five times more likely to be killed in domestic violence. Women's rights are becoming the subject of heated debate, pop culture, and other art forms, however. Contemporary jewelry often touches on the subject, too—but this still seems unusual to most Russians, who expect jewelry to have a hallmark and carats rather than an opinion.
The 9 March Project aims to use contemporary jewelry to raise questions around feminism and gender stereotypes. Curators Katia Rabey, Masha Starikova, Alexandra Pavlovskaya, and Bella Antonio want to show that contemporary jewelry is no less an art form than painting or sculpture. The project discusses women's place in society using something considered—like women themselves—beautiful but insignificant: jewelry. Combining two controversial subjects in this manner will allow people interested in questions of gender to learn about contemporary jewelry, and give jewelry lovers an opportunity to reflect on the modern feminist agenda. March 9–April 7, 2020, at Ground Solyanka Gallery, in Moscow.
GALLERY EXHIBITION—FEBRUARY 3 ONLY!
The exhibit Materialness explores the complex triangular relationship between material, process, and environment. "A skillful traveler leaves no track…" wrote Lao Tzu in Chapter 27 of his book, Tao Te Ching, and added "…if you do not care for the material; you are on the road to confusion…" This chapter is the conceptual basis for the exhibit, which aims to examine, investigate, and ponder the meaning and identity of the materials around us—in particular as a base for creation. In an age in which most things seem to be accessible, fast, and replaceable, the exhibit presents projects that focus on the process itself, its duration, the raw materials used, and alternatively the environmental implications of the processes that occur as part of and/or following production. The exhibit features nine projects created and designed by lecturers, graduates, and students of Bezalel, Academy of Arts and Design, from various departments, presenting the subject as a broad spectrum and studying it from various angles. While some of the projects investigate and study new ways of using, processing, or growing materials, others criticize the ways in which we—as a society—refer to the resources around us. Curated by Ariel Lavian. Through February 3, 2020, at Parasol Projects Gallery, 213 Bowery, NYC.
EXHIBITION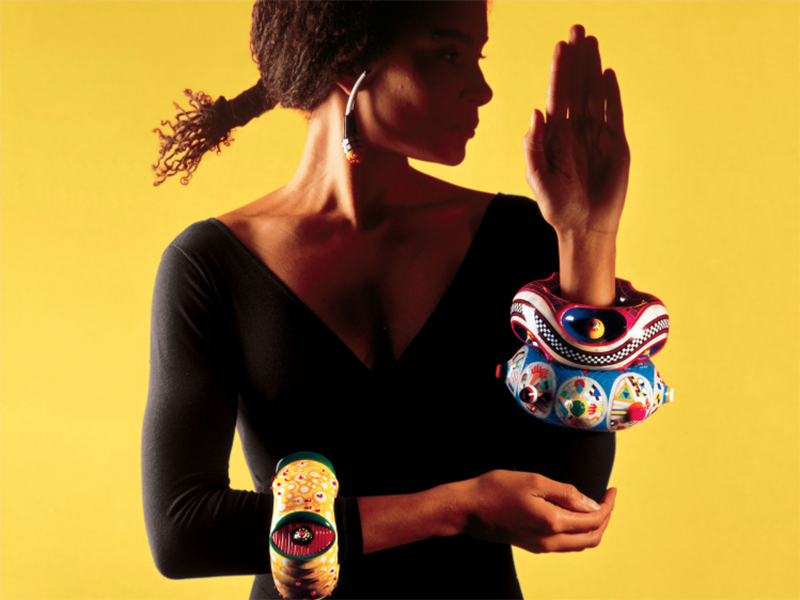 A bold reimagining of the Museum of Arts and Design's exceptional collection of studio and contemporary art jewelry, 45 Stories in Jewelry: 1947 to Now will display the collection's most important works within a multimedia storytelling environment. Curated by Barbara Paris Gifford, who also sits on Art Jewelry Forum's board. In New York City, February 13, 2020–January 24, 2021.
EXHIBITION
Java Gold: Magnificence and Beauty of Indonesia presents some 400 unique treasures as a fascinating kaleidoscope of Hindu and Buddhist handicrafts. Java—deep rainforests, dangerous volcanoes, and mysterious temples. For over 1,000 years, the Indonesian island was home to powerful kingdoms. Today, timeless jewelry and cult objects tell of their long-gone splendor and artistry. These are made from the material that has captivated people for thousands of years: gold. Golden masterpieces such as rings, bracelets and necklaces, and impressive diadems were often reserved for certain groups, classes, or phases of life. They tell of a society in which power, religious claims, and beauty were expressed through gold objects. In addition to their decorative function, the delicately decorated gems always have ritual or social meanings that can be read from the varied motifs. Most of the treasures, from a private collection, are on public view for the first time. At Reiss-Engelhorn Museum, in Mannheim, Germany, Switch to plain text editorthrough April 13, 2020.
EXHIBITION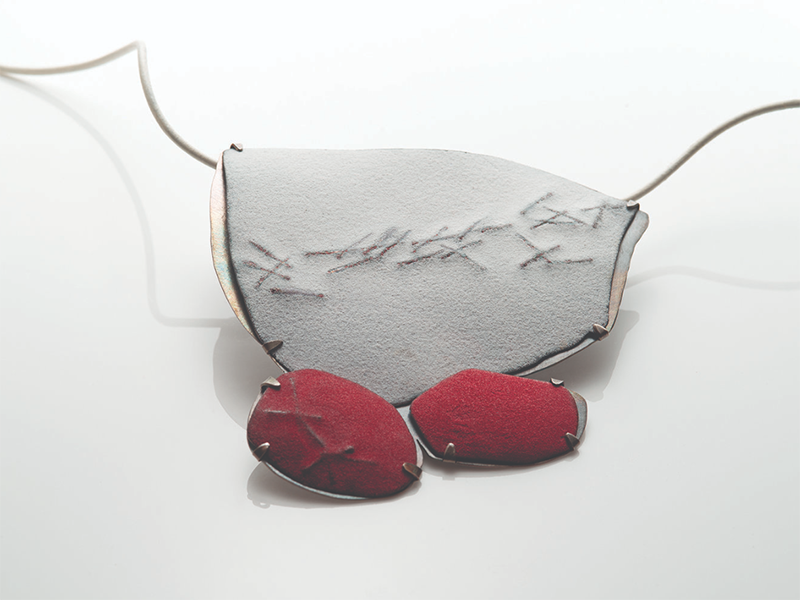 Alchemy 5: Transformation in Contemporary Enamels, which includes jewelry, vessels, sculptural work, and more, is the 17th Biennial International Juried Enamel Exhibition and 13th International Juried Student Enamel Exhibition. Sponsored by The Enamelist Society, it highlights the best in contemporary enamels produced in the last two years. The International Juried Exhibition showcases the work of enamelists who demonstrate aesthetic and technical expertise. The Student Exhibition features the work of students in accredited degree programs throughout the world. At the Museum of Glass, in Tacoma, WA, USA, through May 2020.
EXHIBITION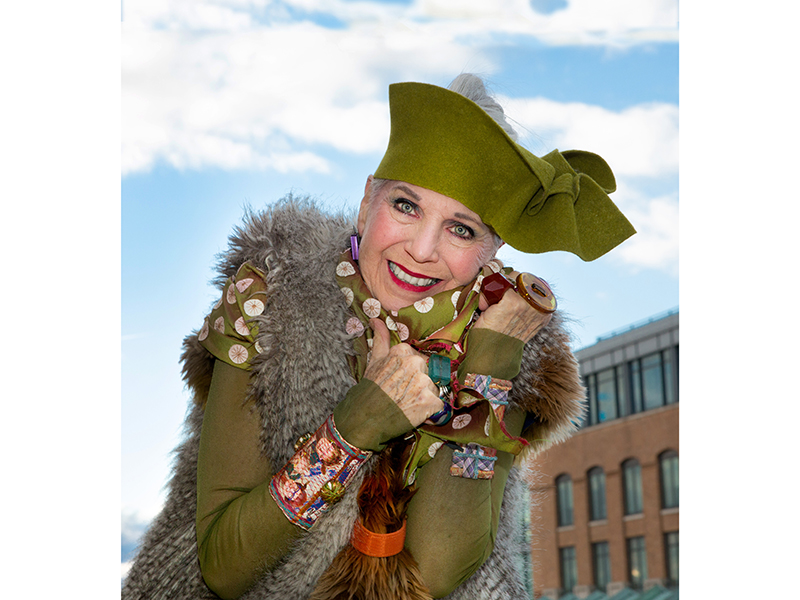 While everyone talks about recycling and sustainability, Debra Rapoport has already established an individual style fashioning new trends on the streets of New York. She uses scrap and various found articles to create colorful, sculptural, and stylish crafts—clothes, hats, and jewelry. Her work is in museum collections, and her Instagram fans relish the unusual, often bizarre nonconformist style. Rapoport lives and breathes New York City. Her apartment is in the Westbeth Artists Housing and Center for the Arts, where artists have found a permanent home to breathe the new movements of the grand metropolis. Her home is a living workshop, a space where creation meets no limits.
The exhibition displays very few of Rapoport's creations, instead emphasizing published photos revealing the true use of the artifacts. Her unique style becomes apparent in this solo display of her work. Independent, creative, and talented, she challenges conventional ideas about beauty and aging. Her hands transform objects into artifacts for the 21st-century material culture. Unlike most artists, she wears and models what she makes. In the eyes of the European viewer, she represents the typical New York activist artist. At the Ilias Lalaounis Jewelry Museum, in Athens, February 12–April 12, 2020.
EXHIBITION—CLOSING SOON
Caravans of Gold, Fragments in Time: Art, Culture, and Exchange across Medieval Saharan Africa takes audiences on a journey along the Sahara Desert's trade routes during a time when western African gold directly impacted and connected peoples, cultures, arts, and beliefs across continents. This exhibition reveals the shared history of western Africa, North Africa, the Middle East, and Europe from the 8th–16th centuries with more than 250 artworks, many shown in North America for the first time. The exhibition draws on recent archaeological discoveries, showcasing fragments excavated in major African trading centers. These fragments in time are displayed alongside works of art from around the world that invite the viewer to imagine them as they once were, to reconsider treasures from the Western canon, and to see the past and present in a new light. Caravans of Gold transforms long-standing narratives about the medieval world and fills a critical gap in our understanding of world history. At the Aga Khan Museum, in Toronto, through February 23, 2020.
EXHIBITION—CLOSING SOON
Precious Thoughts offers a selection of works belonging to the Austrian collectors Heidi and Karl Bollmann. Their jewelry collection began in 1972 when Karl—seeking a gift to surprise Heidi, his wife, on the occasion of the birth of their first child—found himself dissatisfied with traditional jewelry offerings and approached the world of contemporary jewelry. Since then, the couple has collected objects with different styles, different conceptual approaches, and original or unusual working techniques. With more than a thousand pieces, the collection reflects their passion for this particular artistic sector, combined with the desire to support artists and document what has happened in the field from the 50s to today. The exhibition showcases jewels by the most famous contemporary authors; a particular tribute is reserved for Bruno Martinazzi (1923–2018) and Manfred Bischoff (1947–2015), to whom the Bollmanns were linked by deep esteem and friendship. At the Oratorio di San Rocco, in Padua, Italy, through February 16, 2020.
EXHIBITION—CLOSING SOON
In Drag Power: Gender, Pride, & Glamour, guest curators and initiators Paul Derrez and Willem Hoogstede focus on important moments in the history of, and stories from, "the life of drag," exploring gender, pride, and glamour.
Imposing, eccentric, and extravagant are words that one might attribute to drag queens. RuPaul's Drag Race made drag known worldwide; drag is a common topic of conversation. Where it used to be primarily an underground phenomenon within the LGBTQI community, drag has now become almost mainstream. But what does drag actually stand for? Is it a game of dress-up, appearance, and pleasure? Or is there more to it? Drag Power shows the exuberant gears, but above all reveals what's behind the sequins and under the wig. At CODA Apeldoorn, in The Netherlands, through March 1, 2020.
EXHIBITION—CLOSING SOON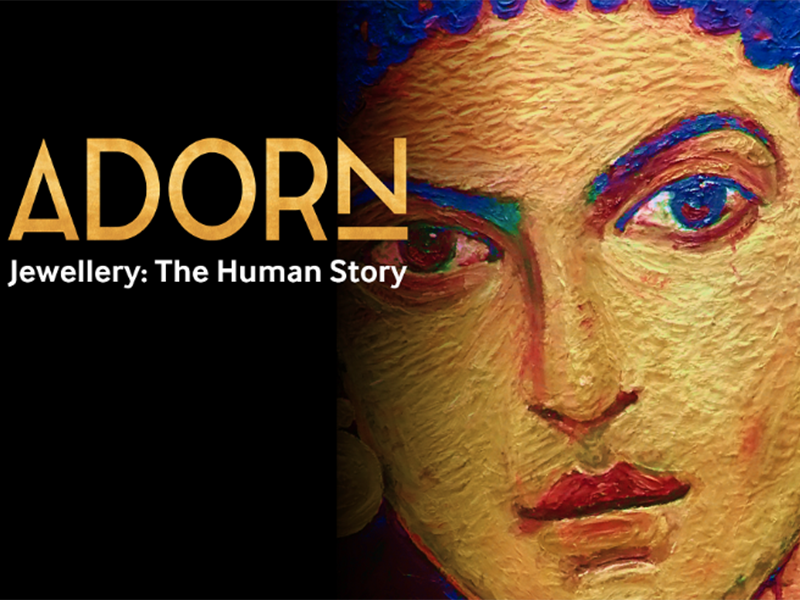 Adorn: Jewellery, The Human Story, at Colchester Castle, in the UK, explores the hidden stories of personal adornment, from Bronze Age beginnings to modern makers, and features Colchester artifacts, loans from partners including the British Museum, and work by six contemporary Essex jewelers. Closes February 16, 2020.
EXHIBITION—CLOSING SOON
A Newly Ordered World: Treasures from the Napoleonic Era. Napoleon Bonaparte reorganized the European world in many respects. 2019 marked the 250th anniversary of his birth, an occasion that inspired a special exhibition spotlighting the new kind of jewelry and fashion characteristic of the Napoleonic era. Back then, the Neoclassical style of the Revolution and the decorative Empire style spread all over Western Europe, well into Russia. The moral concepts developed during the Enlightenment called for an aesthetic inspired by reason, which met the taste of an increasingly powerful, self-confident, and educated middle class, and influenced all areas of culture, from architecture, painting, furniture, garments, and jewelry to literature and music. The visual arts were expected to lead to the emergence of an intellectual aristocracy to break with the tradition of hereditary aristocracy. The exhibition includes several pieces created by Nitot, Napoleon's court jeweler, and also showcases jewelry worn in his social circle. Numerous pictures show how Napoleon presented himself and had himself depicted; alongside documents and luxury items, they give visitors an impression of his era. At Schmuckmuseum Pforzheim, in Germany; closes March 1, 2020.
FAIR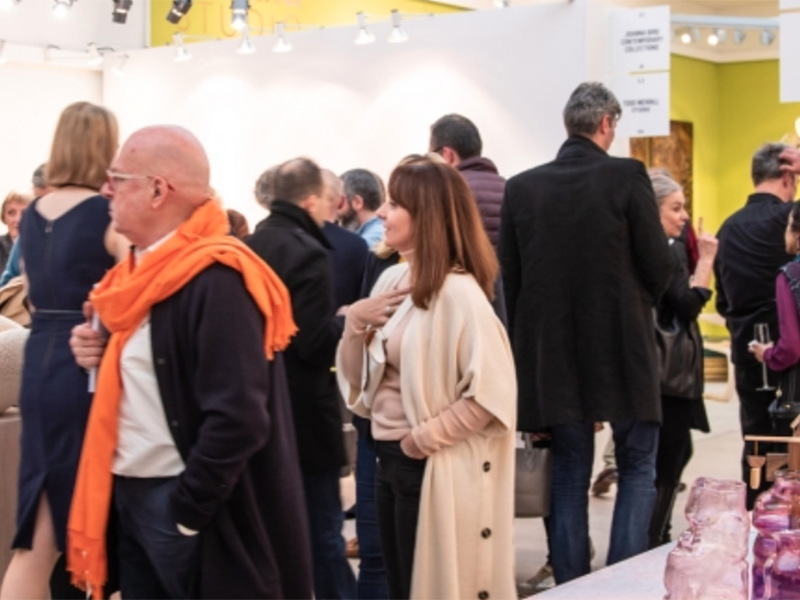 Now in its 16th year, Collect is the only gallery-presented art fair dedicated to modern craft and design. This year, Collect brings together international galleries from across the globe, each curating their own displays to sell work made in the last five years by the world's leading contemporary artists and designers. With artists represented from over 25 nations, from Sweden to Uganda to Japan, the breadth of exceptional work on show will range from ceramics, glass, metal, wood, and textiles to makers working in nontraditional materials with experimental techniques. Gallery S O and Galerie Marzee will attend; jewelry artists include Liana Pattihis and Sofia Bjorkman, Lucie Gledhill (in collaboration with Kasia Wozniak), and Jed Green and Sarah Pulvertaft (in collaboration with embroiderer Beatrice Mayfield). At Somerset House from February 27–March 1, 2020.
CALL FOR ENTRY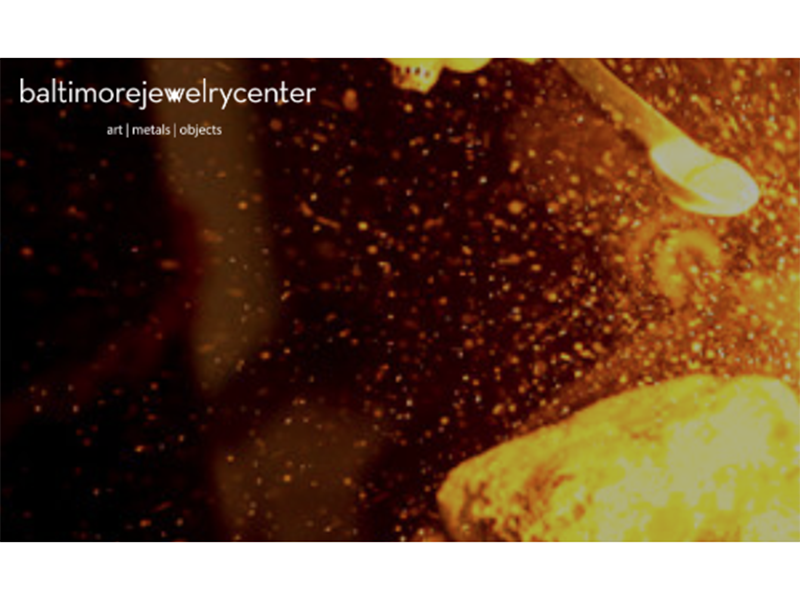 The Baltimore Jewelry Center seeks exhibition proposals for the Baltimore Jewelry Center gallery calendar for late 2020/2021. Proposals might include thematic exhibitions, exhibitions showcasing an artist or group of artists, or exhibitions that explore the gallery setting in an unexpected way. Priority will be given to proposals that demonstrate unique curatorial viewpoints, expose the center's audience to fresh and emerging makers and ideas, and present art jewelry and metalsmithing in a broader art context. Proposals should consider the size and dimensions of the gallery space. Proposals will be reviewed and selected for exhibition by the center's Exhibitions Committee, which is headed by the Exhibitions Director and the Director of the Baltimore Jewelry Center. Exhibition proposals that are selected will receive a curatorial stipend. Proposal deadline: February 29, 2020. US$30 entry fee. Get more information.
CALL FOR ENTRY
Calling all jewelers and metalsmiths: 92Y Jewelry Center is accepting applications for a juried artist residency from cutting-edge, emerging, and established jewelry artists from around the globe until April 1, 2020.
For a month, from August 19–September 20, 2020, the residency will provide the opportunity for one artist with a studio-based practice to develop a new body of work or complete research while engaging with NYC's multifaceted cultural community. The Jewelry Artist Residency includes accommodations in a studio apartment with private bathroom and kitchenette in the 92Y Residence; access to a 24-hour private studio working space; travel expenses to and from NYC; the opportunity for an artist to share their distinct aesthetic with the NYC design community through a two-day lecture and workshop at the 92Y Jewelry Center during the last weekend of the residency, and through professional meetings with participating cultural institutions. Proposals for the self-directed residency must be compatible with available working studio spaces, facilities, and resources. Artistic merit and promise are the basis for selections, but the relevancy of how the NYC environment will affect or progress the artist's work is weighed highly in the selection process. Get additional information here.
CALL FOR ENTRY
Established in 2009, AUTOR has positioned itself as an innovative fair, a connector, and a context creator for contemporary and art jewelry creative talents. The 19th edition of AUTOR International Contemporary Jewelry Fair will take place May 9–10, 2020, in Bucharest, Romania. The fair invites applications to participate in this edition from the following: jewelry professionals, artists, and collectives from all over the world—any country or nationality—who create contemporary and art jewelry; galleries of contemporary jewelry; contemporary jewelry schools; and curators with specific jewelry projects. The jury members will look for strong concepts, powerful ideas, meaningful pieces, storytelling, and originality. There are no restrictions regarding material, size, and concept. Deadline to apply: February 24, 2020. Get more information.
OPEN POSITION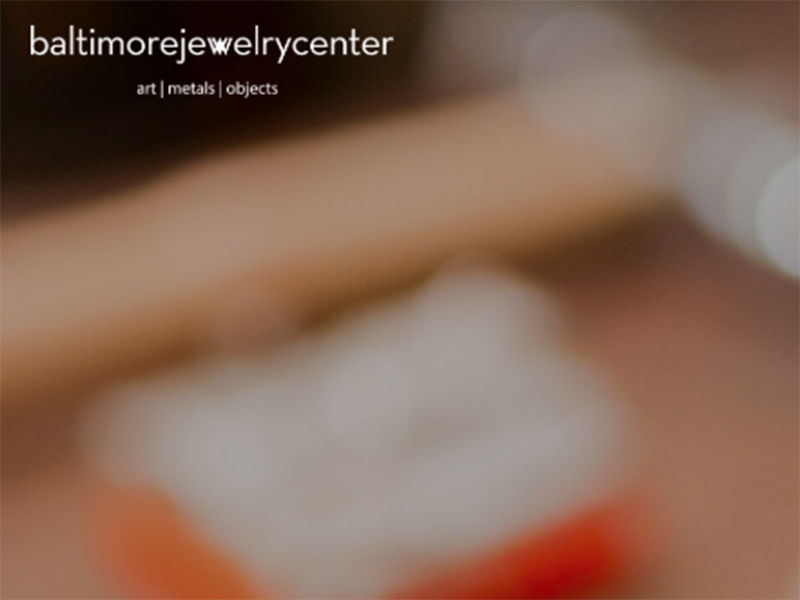 The Baltimore Jewelry Center (BJC) is offering one two-year teaching fellowship, start date August 2020. This is an opportunity to teach at the BJC while expanding your professional portfolio. In addition to gaining teaching experience, the selected fellow will develop pedagogical skills, build leadership experience, receive mentorship from experienced educators, and play an influential part of a vibrant educational community. The ideal candidate is passionate about metalsmithing and art jewelry, and eager to engage with students in a variety of settings, from the studio to community events. The fellow will work closely with a small programming team to help plan classes and workshops for the BJC and its partners. Classes at BJC follow a quarterly calendar; fellows have the opportunity to teach at least two classes or workshops per session. Applicants should have a BFA in metals and/or jewelry and work experience (in teaching or other aspects of the field), or an MFA in metals and/or jewelry. Some prior teaching experience highly preferred. The ideal candidate has a strong desire to teach, specifically in a community-based learning environment, and is knowledgeable of current trends, conversations, and issues happening within the field. Application deadline: March 31, 2020. Get more information.
EDUCATION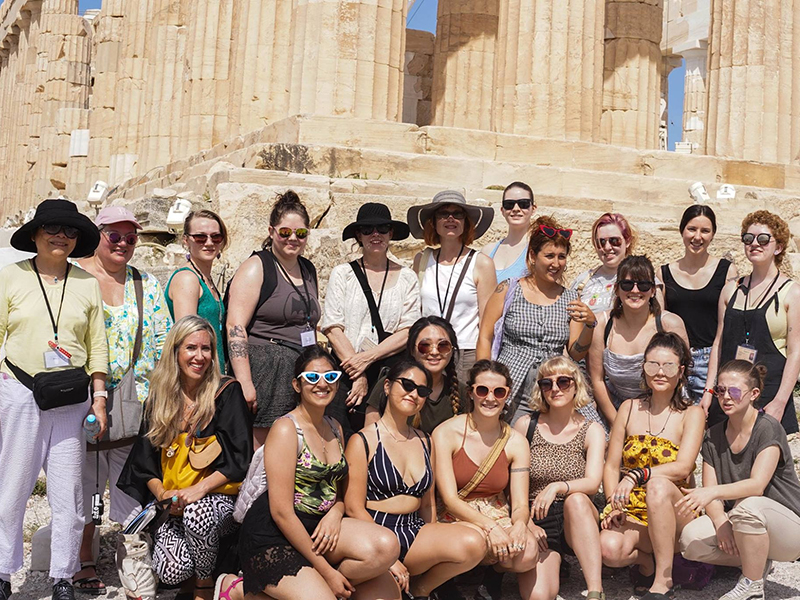 Applications are open for the Hephaistos Summer Program. Offered through the Ilias Lalaounis Jewelry Museum Education Center, this accredited program on the history of Western European jewelry challenges participants to discover the world of Ancient Greece and the history of Western jewelry through spectacular artifacts.
Classes: The history and archaeology of Ancient Greek jewelry from Classical Greece to the Byzantine era + a survey of western European jewelry up to contemporary artistic production. The Studio Jewelry class is tailored to the discipline of contemporary art jewelry and researches its creative methods. Participants will investigate how concepts and cultural values materialize into jewelry formats. Lectures: Guest lectures on topics from illicit trafficking of antiquities to Athenian architecture and museum management. Study visits: Guided tours and on-site lectures will focus on the historical center of Athens and museums with the most important jewelry collections. Visits to jewelry-making workshops, fine jewelers, and artist's studios will give an insight into the use of ancient and modern goldsmithing techniques and the use of nontraditional materials for contemporary creations.
The program begins June 7, 2020. Get more information and the application form. For inquiries on scholarships and professor opportunities, email Eleni Mastoras.
INTERESTING LINK
Artsy posted an interesting article by Glenn Adamson about Why the Art World Is Embracing Craft. It's about time!
INTERESTING LINK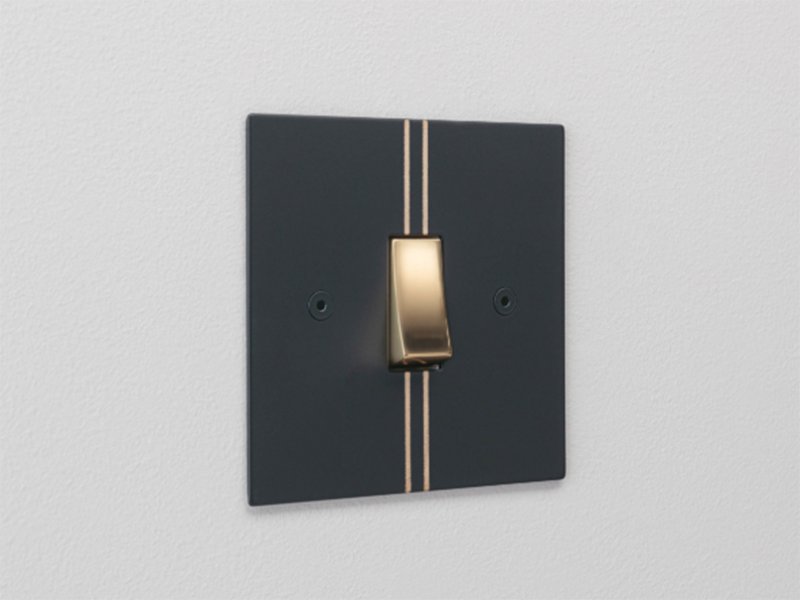 A recent article on dezeen reports on a collection of switches and sockets described by its manufacturer as "wall jewelry." With a variety of finishes intended to appeal to high-end customers, interior designer Kelly Hoppen has created premium light switches and plug sockets that aim to provide an alternative to conservative electrical wiring accessories.
INTERESTING LINK
Though it seems like many people have fully embraced AirPods, let's not forget our roots, says The Verge—and the fact that we were once victims to the messy life of cables. These tangled Apple EarPod earrings by artists Aleia Murawski and Samuel Copeland serve as a reminder of where we've come from. An Instagram post recounts how the artists were inspired by a stranger on the subway who was listening to music on knotted-up headphones.
JEWELRY IN THE NEWS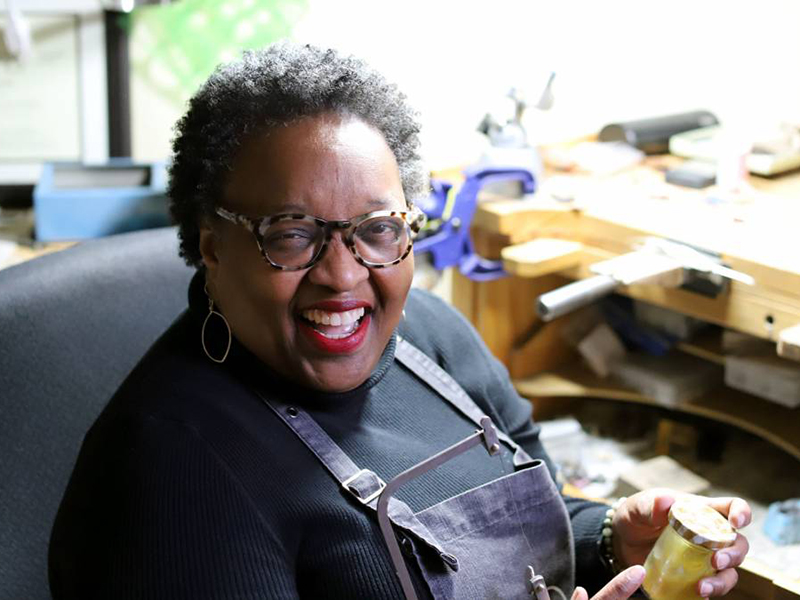 From KQED, An Oakland Metalsmith Risks Instability to Bring Metal Arts to Black Girls is an article about Karen Smith. She's launching a new nonprofit, We Wield the Hammer, to bring the craft to other black women and girls through free, intensive workshops.
OBITUARY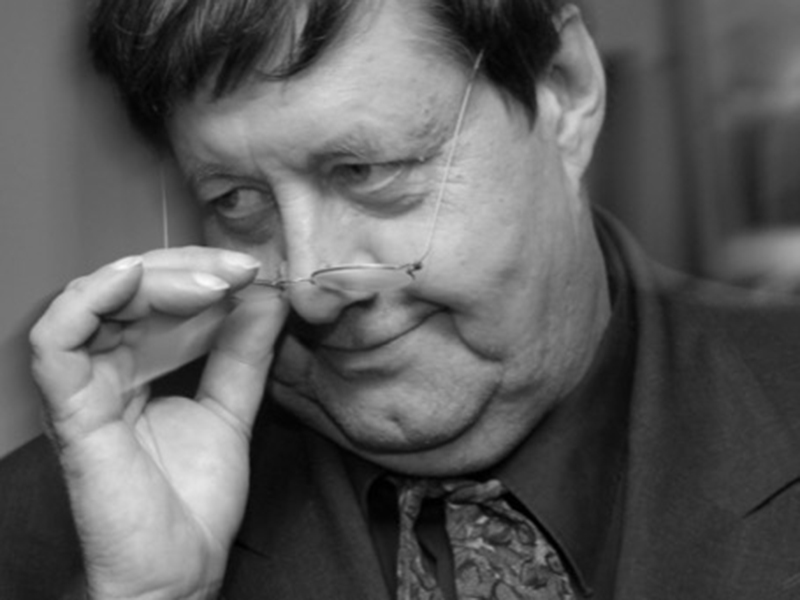 Florian Hufnagl (1948–2019) As the son of an architect, museum director Florian Hufnagl was well placed to make design the major focus of his life. He studied classical archaeology, modern and contemporary history, and history of art at Ludwig-Maximilians-Universität, in Munich. In 1976, he earned a doctorate for his dissertation on the architect Gottfried von Neureuther.
Hufnagl initially freelanced as an art historian. He embarked on a museum career in 1980 with an appointment as curator under Hans Wichmann, the director of Die Neue Sammlung, still known then as the State Museum of Applied Arts and Design. In 1990, Hufnagl took over the helm as director, working in that capacity until January 2014. With his ideas and concepts, his acquisitions and exhibitions, Hufnagl made a decisive contribution to the expansion of the museum and secured its international reputation. Today, Die Neue Sammlung is one of the most important design museums in the world. Hufnagl's work also reflected his understanding of design, which he deemed of equal value to the fine arts and consequently worthy of being presented alongside them.
From 1998 to 2013, Hufnagl was chairman of the board of directors of the Bavarian State Museums. In addition, he lectured at the university level and also acted as a consultant. For his commitment and dedicated work, he was awarded the Order of Merit of the Federal Republic of Germany, 1st Class, the Design Prize of the City of Munich, and the Bavarian Order of Merit, and was named Commendatore dell'Ordine della Stella della Solidarietà Italiana. The design world has lost one of its most passionate advocates, and the Bavarian museum world has lost an outstanding and influential champion. Read Die Neue Sammlung's full press release.