Art Jewelry Forum is pleased to share the news that members of our community find noteworthy. Is something missing? The success of this compilation of compelling events, exhibitions, and items of interest to the jewelry community depends on YOUR participation.
If you're a member of AJF, you can add news and ideas to the monthly report by going here. If you aren't a member, but would like to become one, join AJF by making a donation.
MUSEUM EXHIBITION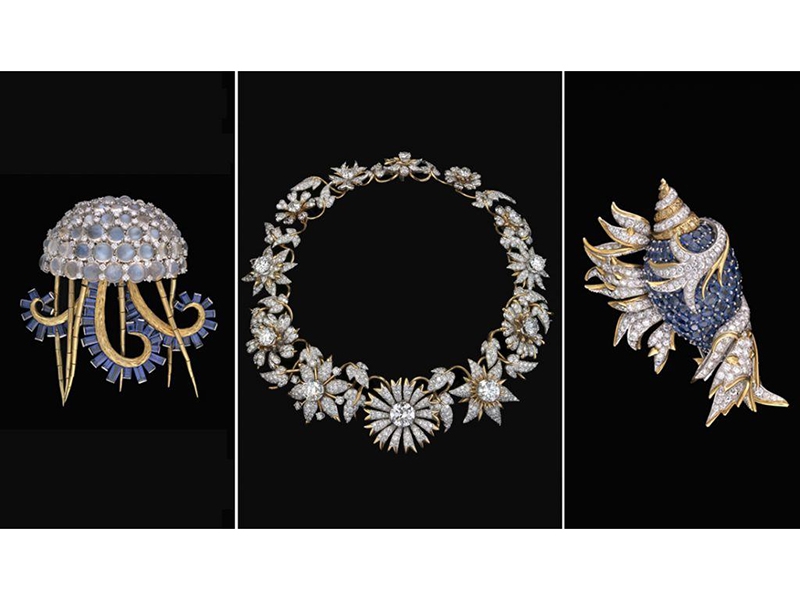 The glittering jewelry designs of Jean Schlumberger were the epitome of mid-century elegance. Inspired by nature, his creations graced such notable style icons as Jacqueline Kennedy and Audrey Hepburn. The exhibition Jewels of the Imagination: Radiant Masterworks by Jean Schlumberger from the Mellon Collection highlights the work of this innovative artist, placing his jewelry and objets d'art as inimitable examples of 20th-century design. Beginning his career as a designer of costume jewelry for couturier Elsa Schiaparelli in the 1930s, Schlumberger was, by 1956, vice president of Tiffany & Co. with his own design salon at their Fifth Avenue headquarters. He drew inspiration from such exotic locales as Bali, India, and Thailand, and this is reflected by his lively, experimental designs that play with color, movement, and shape. This exhibition brings together the extensive Schlumberger collection of Rachel Lambert "Bunny" Mellon, donated to the Virginia Museum of Fine Arts between 1985 and 2015. It's the largest, most comprehensive public collection of Schlumberger's work in the world. At the Museum of Fine Arts St. Petersburg, in Florida, through March 31, 2019.
MUSEUM EXHIBITION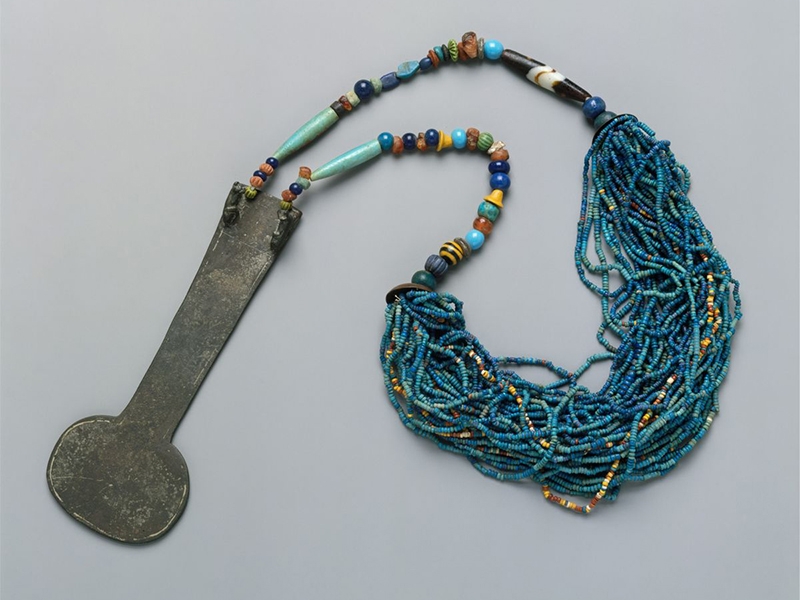 Jewelry: The Body Transformed closes February 24, 2019, so if you haven't seen it yet, get a move on. Traversing time and space, this exhibition at The Metropolitan Museum of Art explores how jewelry acts upon and activates the body it adorns. This global conversation about one of the most personal and universal of art forms brings together some 230 objects drawn almost exclusively from The Met collection. A dazzling array of headdresses and ear ornaments, brooches and belts, necklaces and rings are shown along with sculptures, paintings, prints, and photographs that enrich and amplify the many stories of transformation that jewelry tells.
MUSEUM EXHIBITION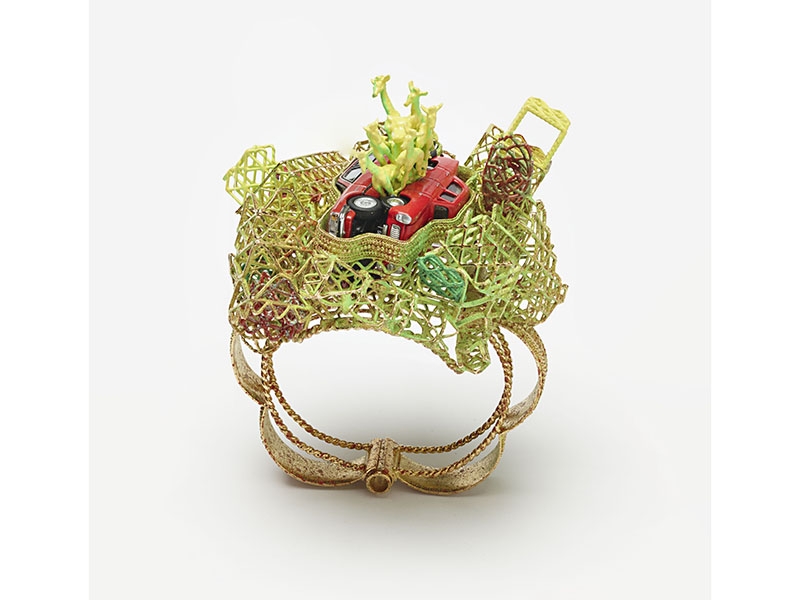 The exhibition Jewelry – Makers and Carriers presents jewelry of gold, silver, beads, and natural materials, including wood, feathers, hair, paper, and copper, covering a period of many centuries. It also includes contemporary jewelry by designers from around the world. Their work shows an appreciation of traditional techniques, motifs, and materials, sometimes as a source of inspiration for new applications, sometimes in combination with contemporary techniques. This yields exciting and impressive jewelry, such as the rings of Johanna Dahm, who learned the casting method of an Asante master goldsmith from West African Ghana. Billed as one of the largest collections ever of jewelry in a Dutch museum, the exhibit is on view at the Afrika Museum, located in Berg en Dal, a village near Nijmegen, in the Netherlands, through June 2, 2019. A special catalog has been compiled for the show; in addition to beautiful background stories, it takes the reader into the world of different materials, with information about the 700 different objects on display.
MUSEUM EXHIBITION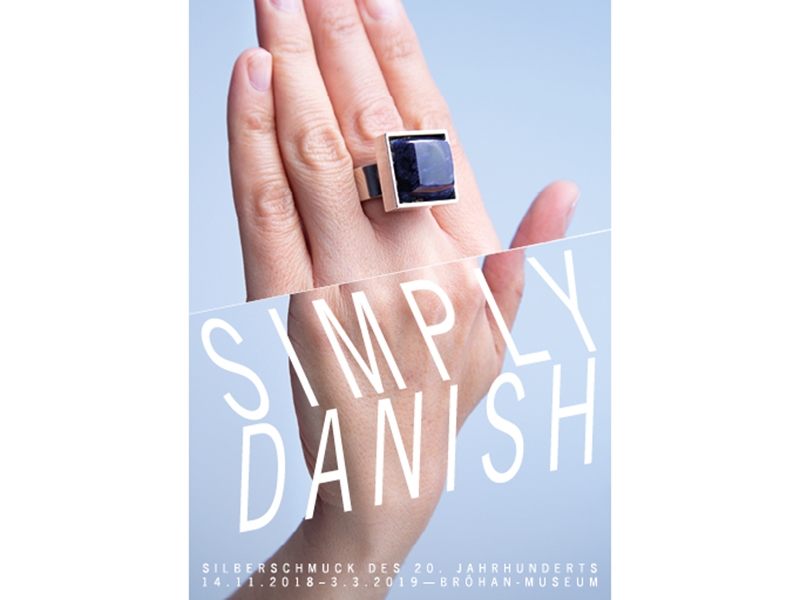 The exhibition Simply Danish. Silver Jewellery of the Twentieth Century, which closes soon, presents the collection of the Berlin couple Marion and Jörg Schwandt, with around 170 works of silver jewelry by 48 Danish artists, including icons such as Georg Jensen and Mogens Ballin. The collection provides an overview of the various currents of Danish jewelry design in the 20th century. The spectrum reaches from floral belt buckles in the Art Nouveau style to constructivistic works from the 1930s to typically organic shapes from the 1950s. Silver jewelry of later decades reflects the preference of Danish jewelry designers and workshops for geometric shapes and combinations of materials. The exhibition shows how a fixation on the material value of a piece of jewelry was abandoned by the Danish bourgeoisie in favor of artistic value, and how this change in mindset has inspired Danish jewelry design for over 100 years to attain great aesthetic achievements. At the Bröhan-Museum, in Berlin, through March 3, 2019.
SYMPOSIUM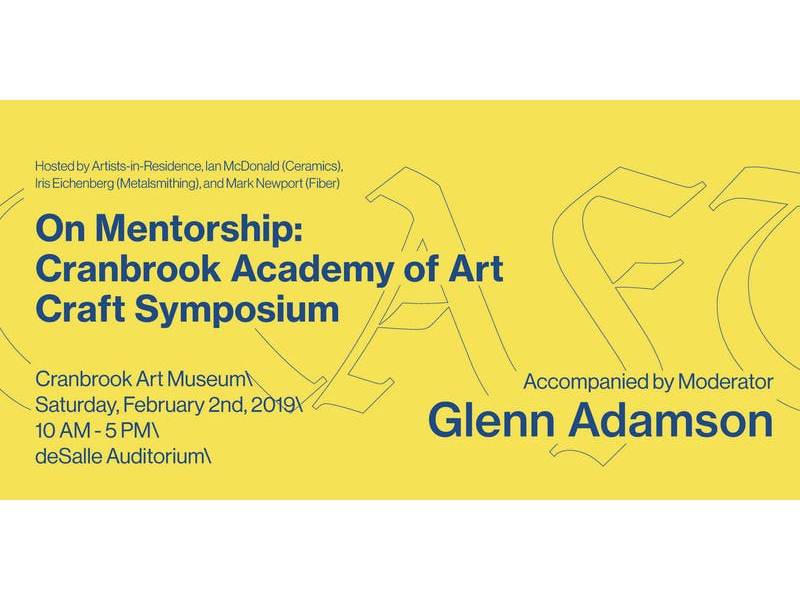 The Cranbrook Academy of Art Ceramics, Fiber, and Metals Artists-in-Residence, Ian McDonald, Mark Newport, and Iris Eichenberg in collaboration with Cranbrook Art Museum and Cranbrook Center for Collections and Research are hosting a symposium featuring alumni from the three departments who have become successful professionals in the fields of craft, art, design and education. On Mentorship: Cranbrook Academy of Art Craft Symposium will take place on February 2, 2019. More information and registration for the event can be found here.
CALL FOR ENTRY—Closing Soon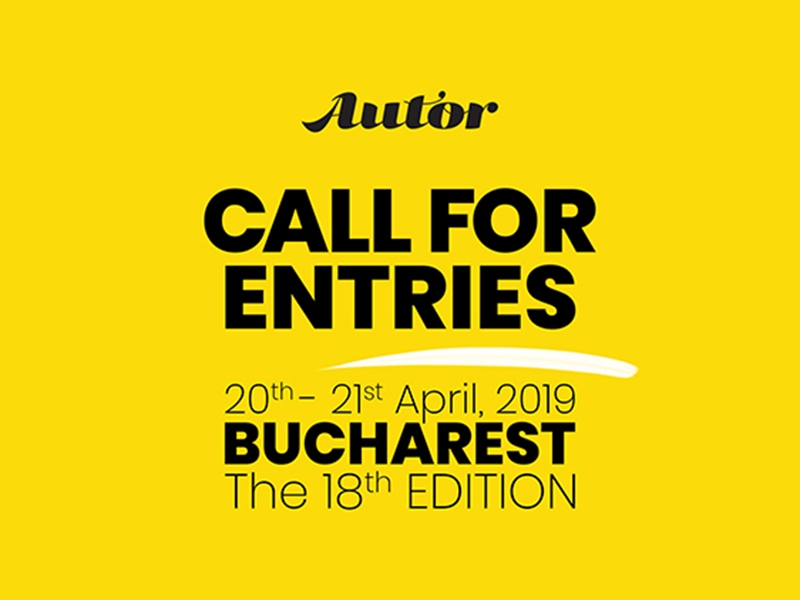 The 18th edition of AUTOR International Contemporary Jewelry Fair will take place on April 20–21 at the National Theatre Bucharest, Romania. The fair welcomes jewelry professionals, artists, and collectives of any nationality who create contemporary and art jewelry to apply. Galleries of contemporary jewelry, contemporary jewelry schools, and curators with specific jewelry projects are also eligible to participate. There are no restrictions regarding material, size, and concept. The deadline to apply is February 19, 2019. More information is available here.
CALL FOR ENTRY—Closing Soon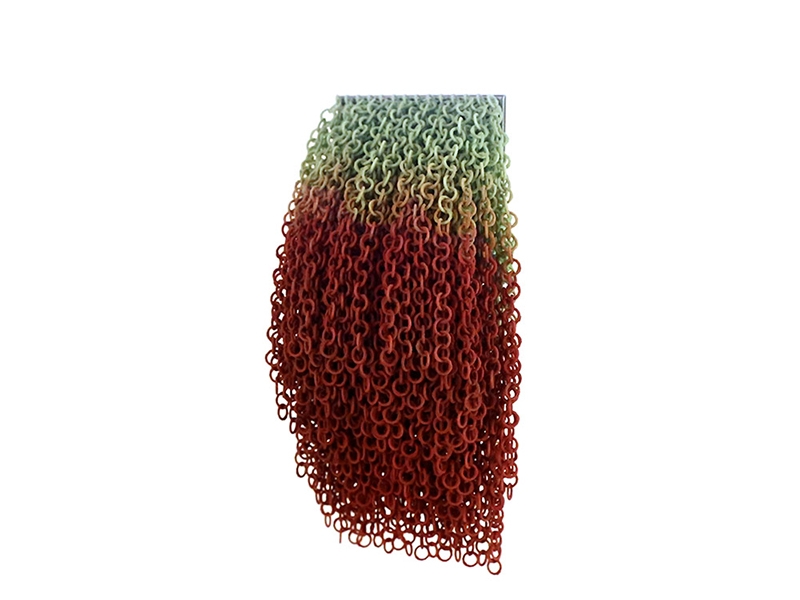 The city of Castel San Giovanni (Piacenza), in collaboration with AGC Associazione Gioiello Contemporaneo, seeks entries for the 2019 edition of Gioielli in Fermento, the contemporary jewelry competition linked to the cultural and artistic context of the Val Tidone region. Artists will present a body ornament facing the issue of quality according to their own inspiration. The unquestionable choice of the jury will respect the essence of the work and its consistency within the collection that will be put on display for Gioielli in Fermento 2019, which opens May 12. The deadline to apply is February 22, 2019. Find more information here.
CALL FOR ENTRY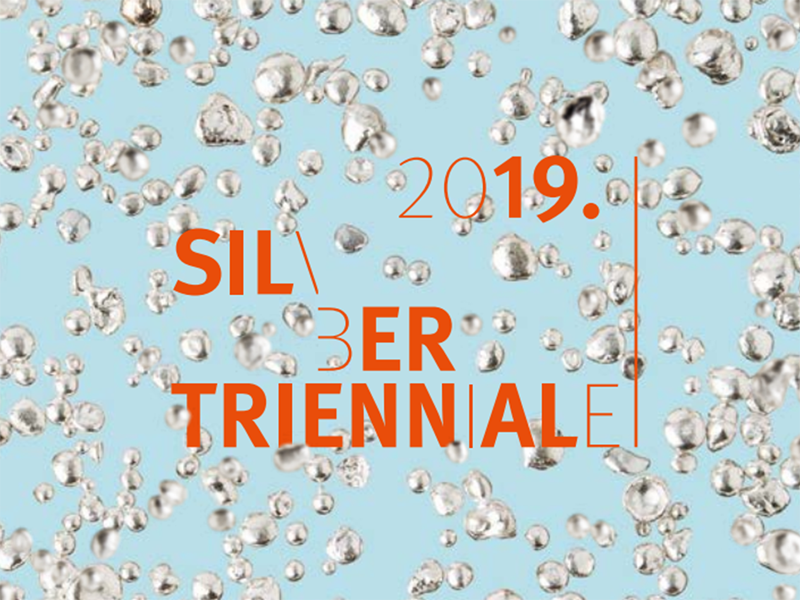 Silversmiths, metal artists, and designers from around the world, as well as students and apprentices, are invited to participate in the main competition and the Youth Prize (for those born in 1984 and younger) of the Silver Triennial, 19th International Competition Award. Deadline to apply: June 21, 2019.
CALL FOR ENTRY—Closing February 1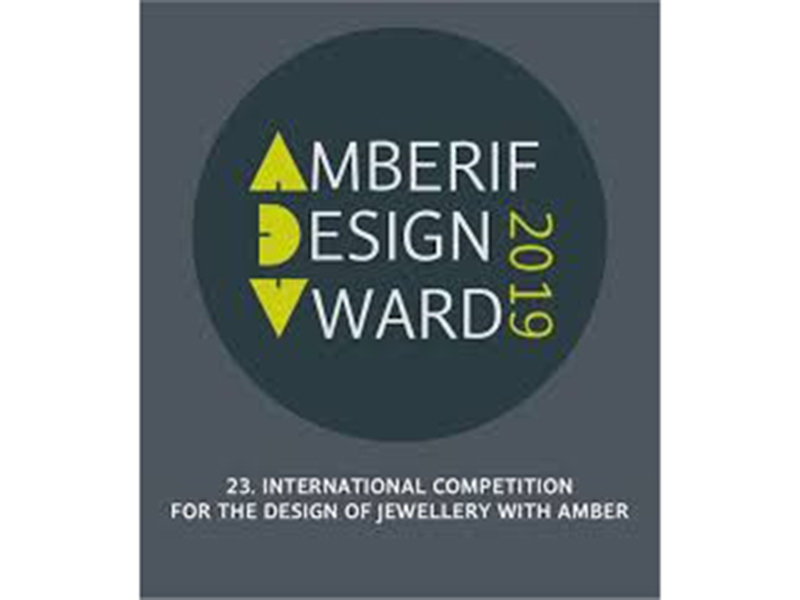 Each year for more than two decades, the AMBERIF International Fair of Amber, Jewellery and Gemstones has invited artists and designers from all over the world to spend some time with a piece of amber and present their interpretation of a competition motto, to stop and think a while, and perhaps experience a moment of supreme creativity. The Amberif Design Award 2019 invites international jewelry artists to share their ideas via statement pieces in amber. Deadline: February 1, 2019.
JEWELRY IN THE NEWS
Hyperallergic recently reported on "The Blingiest Belt Buckles Awarded at the National Western Stock Show." The National Western Stock Show is the Superbowl of livestock shows, tracing back to 1899 in Denver. Around 700,000 visitors have enjoyed rodeos, a Western art exhibition, and horsemanship showcases for 16 days every January. But one subtler point of attraction is the elaborate belt buckles worn by bronco busters and fairground fashionistas at the show. Historically, the buckles were a trophy—only awarded, rarely bought.
JEWELRY IN THE NEWS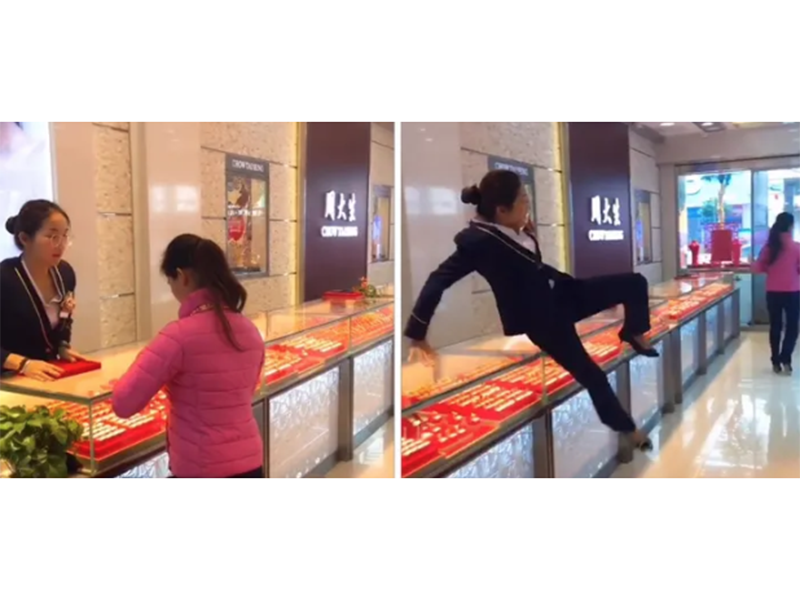 The Guardian reports on a spate of bizarre jewelry-stealing pranks that have gone viral in China. Practical jokers pretend to steal baubles from jewelry shops to get a reaction from employees, stop short before leaving the store, and act like nothing untoward happened. A video in the article showcases heroic store clerks vaulting over display cases to stop the pranksters.
JEWELRY IN THE NEWS
The New Yorker's last issue of 2018 contained a Talk of the Town blurb that mentioned Tone Vigeland. The column was about the Mexico City-born designer Rebeca Méndez, whose new exhibition at the Cooper Hewitt—part of the "Selects" series—focuses on avian art and includes a necklace by Vigeland and a brooch from 1870 that features the preserved head of a sunbird. Read more here.
JEWELRY IN THE NEWS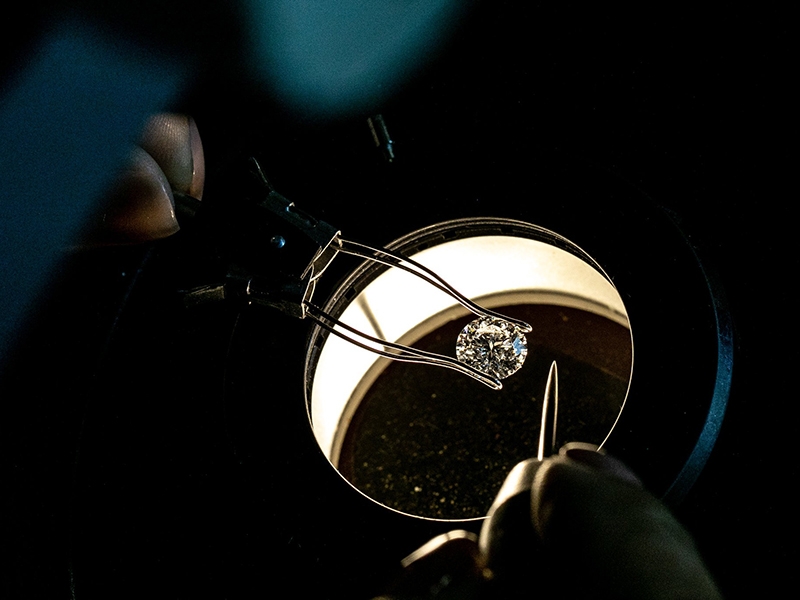 The New York Times asks, "You Know Your Diamond's Cut and Carat. But Does It Have Ethical Origins?" Most buyers have no clue where their gems come from, and whether they're "blood diamonds." Now, the newspaper reports, jewelers like Tiffany & Co., hoping to attract millennials, are opening up their supply chains.