Art Jewelry Forum is pleased to share the news that members of our community find noteworthy. Is something missing? The success of this compilation of compelling events, exhibitions, and items of interest to the jewelry community depends on YOUR participation. If you're a member of AJF, you can add news and ideas to the monthly report by going here. If you aren't a member, but would like to become one, join AJF by making a donation.
ANNOUNCEMENT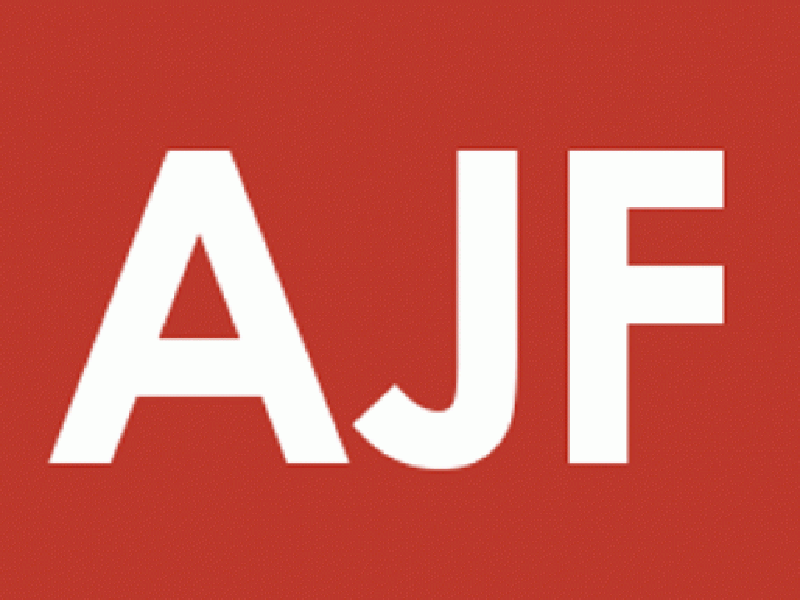 You can watch (or rewatch) any of our AJF Live events whenever you like because we record them all and post them on our website. Here's a list to some of the most recent ones, with links to the videos:
AJF Live with Brian Fleetwood
AJF Live with Chequita Nahar
AJF Live with MASieraad
AJF Live with Tanya Crane
AJF Live with Noel Guyomarc'h, Marie-Ève Castonguay, Catherine Granche, and Brooke Marks-Swanson
ANNOUNCEMENT—SCHMUCK CANCELLED
We're disappointed to reprt that, due to the coronavirus, Schmuck 2021 will not take place because the Internationale Handwerksmesse scheduled for March 10–14, 2021, has been cancelled. The next Handwerksmesse is planned for March 9–13, 2022. The event organizers stated, "We were so pleased for the selection for Schmuck 2021 and we are very sad now to have to inform you about the cancellation of [the event]."
ANNOUNCEMENT—DEADLINE EXTENDED
MASieraad has extended the deadline to apply for its master's program to March 8, 2021. Founded by Ruudt Peters, Ted Noten, Gijs Bakker, and Liesbeth den Besten, in collaboration with PXL-MAD School of Arts, in Hasselt, Belgium, MASieraad questions jewelry critically as art or design, recognizing this as essential for the future of the profession. Challenging Gold is the theme of the program's first year. The relationship between material and design is questioned, as well as the social-political context and other connotations of the gold phenomenon. The program consists of three parts: Studio, Context and Discourse. Get more information.
ANNOUNCEMENT—NEW BIENNIAL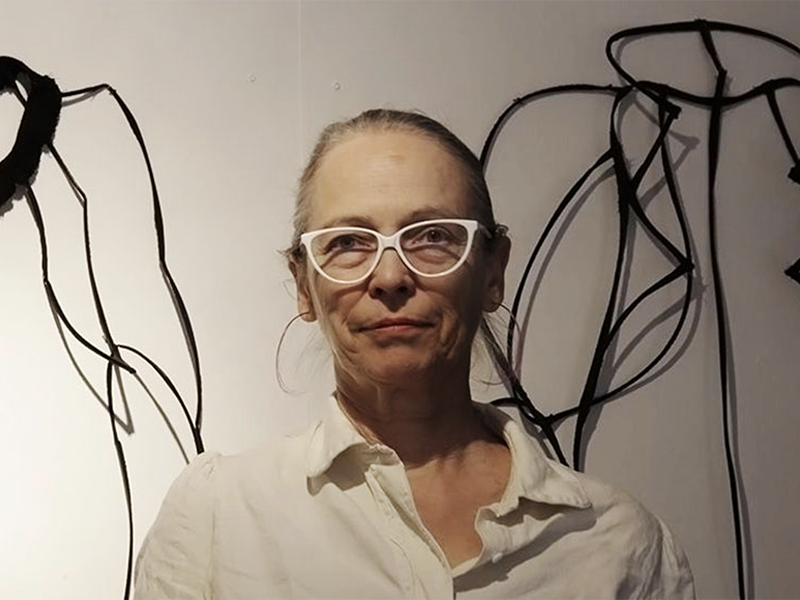 The 1st International Biennial of Contemporary Jewellery in Lisbon has been announced. This edition, titled Cold Sweat, invites reflection on the body, fear, and protection in a program that includes exhibitions, talks, meetings, and masterclasses. The pandemic forces us to rethink our modus operandi, and the fear and uncertainty it has caused led to the choice of a remarkable aspect in the history of jewelry—physical and spiritual protection—as the biennial's theme, and what it means in the 21st century as a subject to discuss. Confirmed: Liesbeth den Besten, Alena Alexandrova, Denis Bruna, Christoph Zellweger, Caroline Broadhead, Kadri Mälk, Ana Paula de Campos, Bárbara Coutinho, Kirstin Kennedy, and more. Takes place September 16­–November 20, 2021, with some events starting as early as July.
ANNOUNCEMENT—AWARD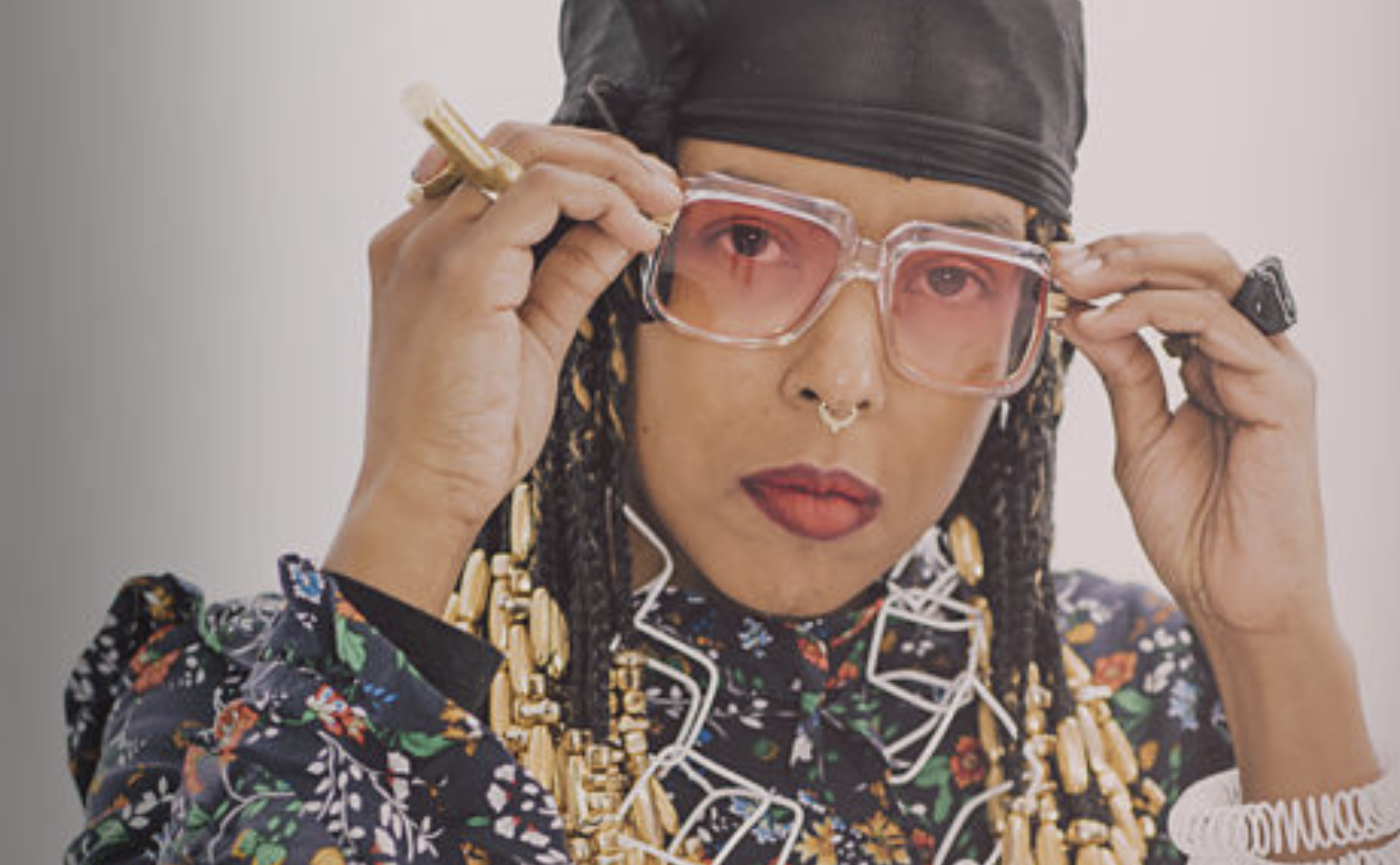 Congratulations to Tiff Massey, AJF's 2019 Susan Beech Mid-Career Grant winner, who was just awarded a USA Fellowship by the United States Artists organization. (These $50,000 unrestricted awards recognize artists for their contributions to the field and allow them to decide how to best support their lives. This year, they presented to 60 practitioners, spanning every career stage and hailing from 22 states, the District of Columbia, and Puerto Rico. To date, through this Fellowship program, they have awarded over $33 million to more than 700 artists.) The panelists for the Craft division were Fabio J. Fernández, Adjunct Professor at the Massachusetts College of Art and Design; Mia Hall, Executive Director at Penland School of Craft; and Angelik Vizcarrondo-Laboy, Assistant Curator at the Museum of Arts & Design.
ANNOUNCEMENT
The book Contemporary Jewellery in Portugal, by Cristina Filipe, was reviewed by Kristin Kennedy in the December edition of Burlington Magazine. "Filipe's meticulous documentation of an evolving scene … represents a pioneering contribution to a field usually dominated by northern European artists," writes the V&A curator.
EVENT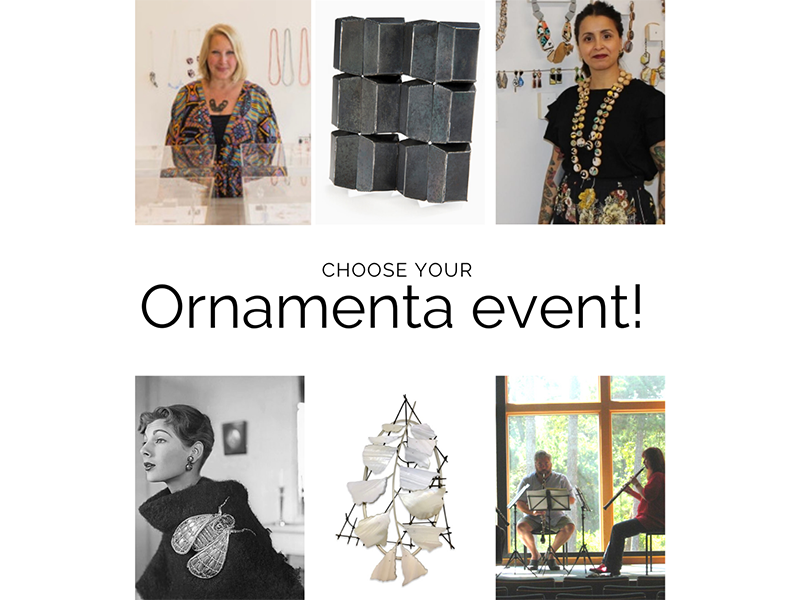 The Baltimore Jewelry Center annual fundraiser, Ornamenta, will feature seven online events throughout the month of February. These events will showcase presenters from all aspects of the art jewelry field, from artists like Kristin Beeler, who will speak about her work and solo exhibition, Integumentum, at the BJC gallery; fashion historian Dr. Victoria Pass, who will speak about the Dadaists and Surrealists and their connection to jewelry; and gallerist Jenna Shaifer, owner of Ombre Gallery in Cincinnati, Ohio, US. Ticket holders to the events will receive access to an online auction and raffle featuring over 50 pieces of art jewelry from contemporary makers from around the country.
EVENT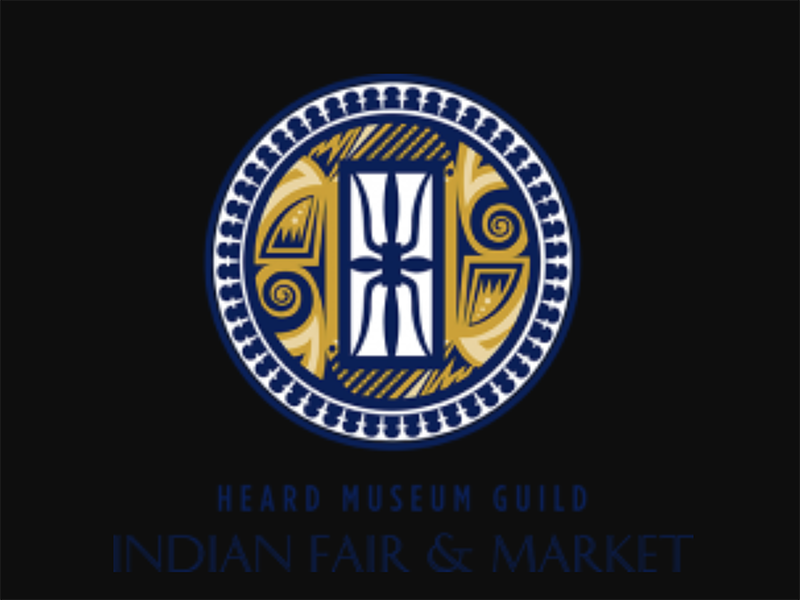 The 2021 Heard Museum Guild Indian Fair & Market will be held virtually on March 6 and 7, 2021. More than 300 artists from 75 tribal affiliations will be participating. Artists were either invited (e.g., 2020 award winners) or juried in. On the Fair website, buyers can browse the artist gallery, which will feature one image along with the artist's name, tribal affiliation, and art classification(s). One click takes you to either the artist's online site, where you may buy directly, or to a landing page also on the Fair website. More info.
EVENT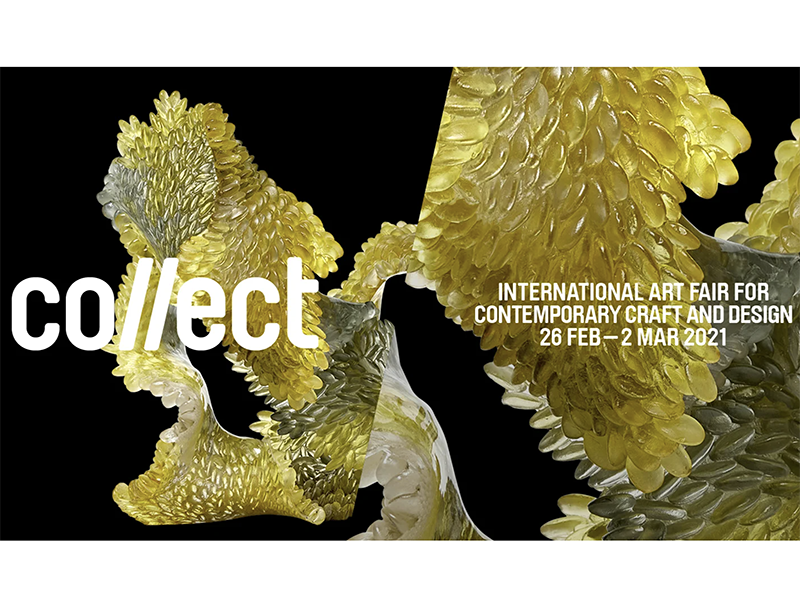 Collect: international art fair for contemporary craft and design will take place online February 26­–March 2, 2021. The event brings together international gallerists to showcase and sell work by living contemporary craft artists. Much of the work is made especially for the fair and soon finds new homes in private and public collections around the world. Global collectors and buyers will be able to purchase from exhibiting galleries via Artsy.net, where the fair will be presented. In addition, a blend of free digital and virtual events, talks, and tours from leading gallerists, artists, and other figures across art, fashion, and culture will take place on the Crafts Council's own channels, providing a rich visitor experience. With 30+ galleries from the US, Thailand, France, Hong Kong, the Netherlands, South Korea, Norway, China, Germany, and the UK.
EVENT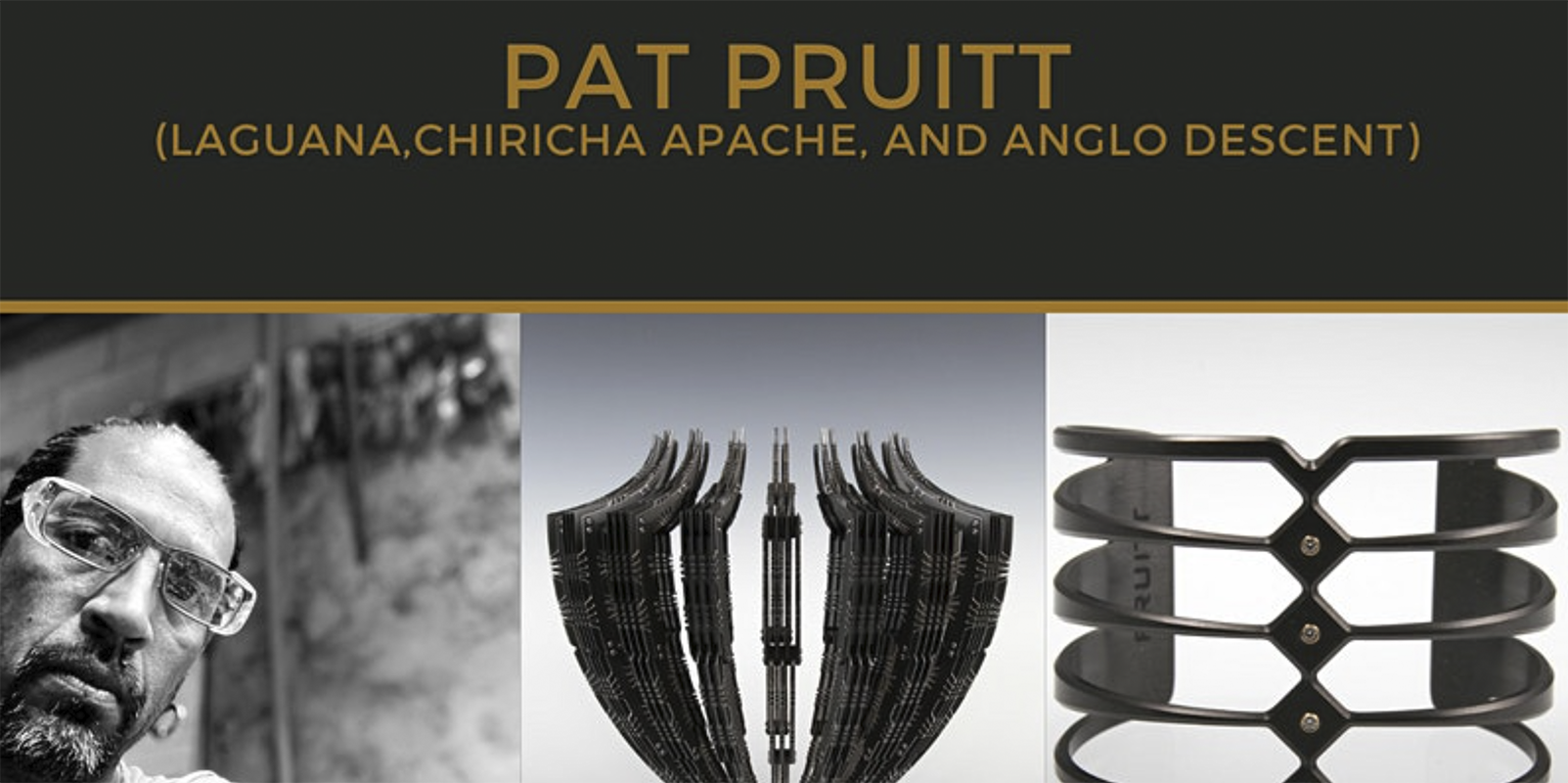 The Native American Student Programs at University of California Riverside will host a free online presentation on Pat Pruitt's career as a jeweler and metalist. Pruitt's style is completely unique and unexpected—even when creating "traditional" pieces like bolo ties or concho belts. Pruitt is known for pushing the boundaries of wearable art, and has attracted national attention for his arresting visual style. February 16, 2021, from 5–6 p.m. MST. Register here.
EXHIBITION—GALLERY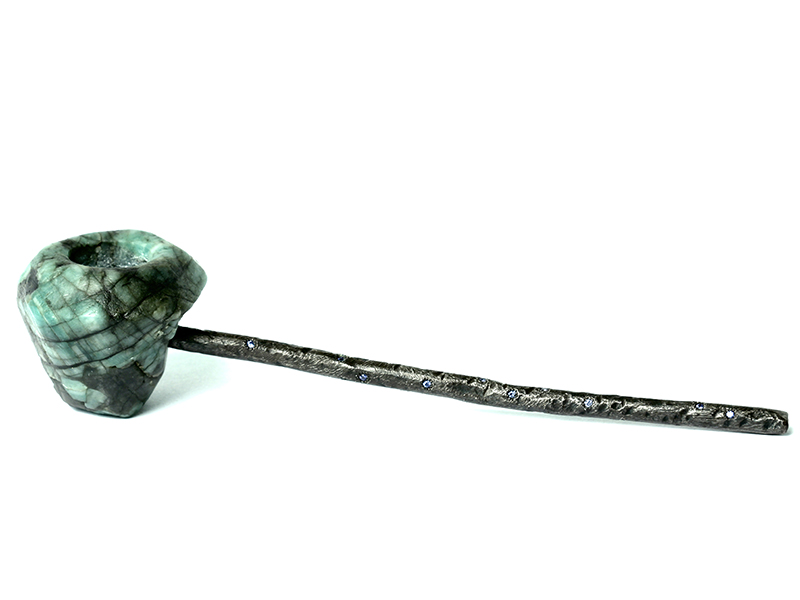 Up in Smoke: Contemporary studio artists from the jewelry, silversmithing, and design world take on marijuana. Celebrated for centuries in the worlds of design, decorative, and applied arts, "acceptable vices" such as alcohol, tobacco, and snuff, etc. are often the subject of fancy silver, glassware, ceramics, and more. The past decade saw a growing acceptance of marijuana use both therapeutically and recreationally, with full legalization now part of the Democratic presidential campaign platform. There are so many embedded conversations around racial and economic justice, popular and musical culture, and government overreach in legislating morality, to name a few. Yet examples of high-caliber contemporary design objects made for marijuana use are rare. And, to our knowledge, never before has an exhibition been mounted devoted entirely to the topic. Ornamentum Gallery thought it "high time" for such an exhibition, so it asked a group of the most significant studio artists and designers from within and outside its gallery stable to approach the topic. The results are stunning, innovative, and thought-provoking. Themes of ceremony, titillation, political caricature, humor, and appropriation emerge in the artists' works, which also reflects their signature styles and technical skills. Following a well-received premiere at DesignMiami/, Ornamentum Gallery presents the exhibition in its Hudson, New York, gallery through February 21, 2021.
EXHIBITION—MUSEUM
Crafting America celebrates the skill and individuality of craft within the broad context of American art. From jewelry to furniture to sculptures and more, this exhibition is dazzling and full of surprises. Featuring over 100 works in ceramics, fiber, wood, metal, glass, and unexpected materials, the show presents a diverse and inclusive story of American craft from the 1940s to today, highlighting the work of artists such as Ruth Asawa, Peter Voulkos, Jeffrey Gibson, Sonya Clark, and more. Craft has long been a realm accessible to the broadest range of individuals, providing an opportunity to explore personal creativity, innovation, and technical skill. This exhibition foregrounds varied backgrounds and perspectives in craft, from the vital contributions of Indigenous artists to the new skills and points of view brought by immigrants to the United States. Developed by Jen Padgett, associate curator at Crystal Bridges, and Glenn Adamson, guest curator and scholar of craft, design history, and contemporary art, Crafting America asserts craft's integral role in expanding the story of American art. (The show has an accompanying catalog.) At Crystal Bridges Museum of American Art, in Bentonville, Arkansas, US, February 6–May 31, 2021.
EXHIBITION—MUSEUM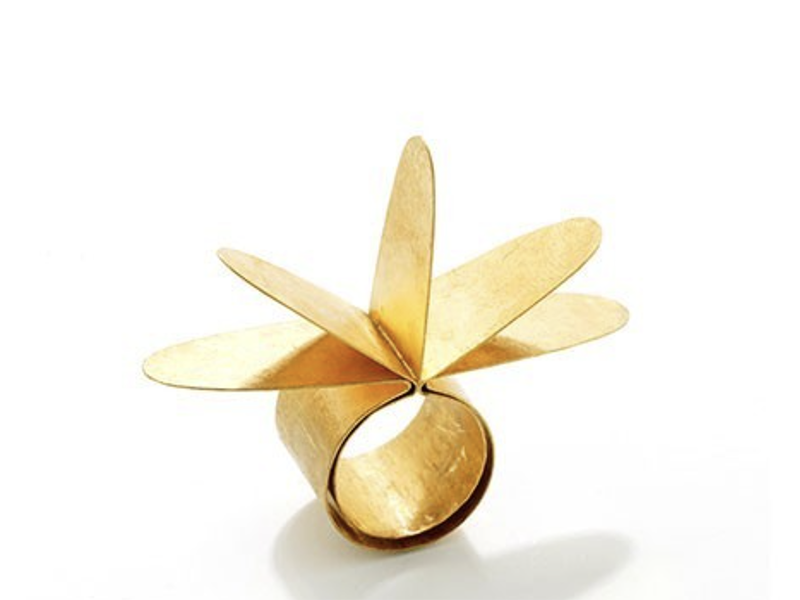 With around 200 selected works, Danish Jewelry Box offers an impressive insight into 50 years of contemporary jewelry design from Denmark. The presentation plays with thematic juxtapositions such as "Body and Jewelry" or "Identity and Diversity" and thus creates an exciting and unusual approach to the complexity and development of Danish jewelry design. In addition, around 30 examples from the Museum fur Angewandte Kunst's important jewelry collection are integrated into the exhibition as a dialogical discourse. At MAKK, in Cologne, Germany, February 2–April 18, 2021.
OPPORTUNITY—INTERNSHIP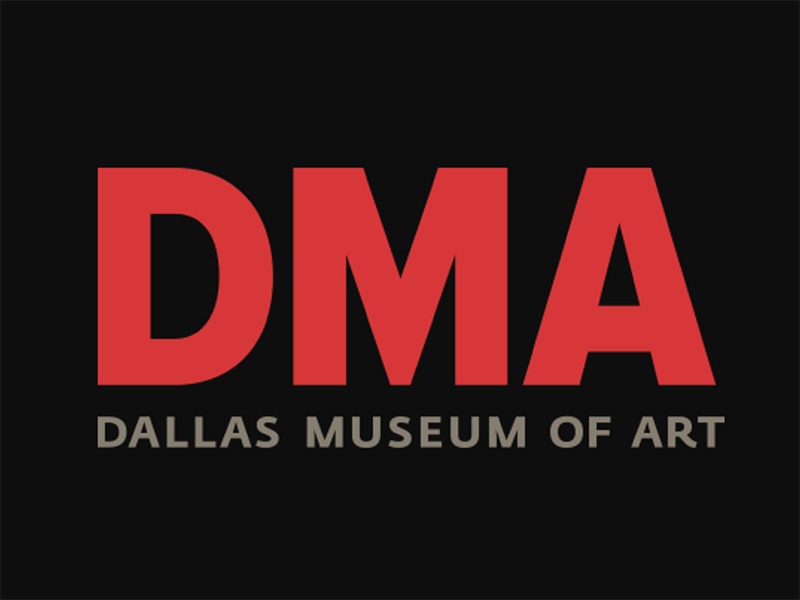 The curatorial department of the Dallas Museum of Art is hiring an intern for modern jewelry. The intern will research decorative art and design subjects with a focus on modern and contemporary jewelry; assist with exhibition preparation, acquisition proposals, and collection management; support the final phase of a collaborative exhibition on a major jewelry house and its design influences; draft gallery label text and compile documentation on works in the museum's permanent collection; support curatorial projects by attending interdepartmental meetings and working collaboratively with staff across the museum; work with the curator to research and develop an exhibition on the museum's modern and contemporary jewelry, including researching loans, selecting objects, and writing catalog entries. The position is paid, 35 hours per week, and will take place August 30, 2021–May 20, 2022. Deadline to apply: March 26, 2021. Learn more.
CALL FOR ENTRY
Because of scheduling changes due to the COVID pandemic, the Baltimore Jewelry Center has an open gallery spot May 7–23, 2021, and is currently seeking exhibition proposals to fill it. Proposals might include thematic exhibitions, exhibitions showcasing an artist or group of artists, or exhibitions that explore the gallery setting in an unexpected way. Priority will be given to proposals that demonstrate unique curatorial viewpoints, expose BJC's audience to fresh and emerging makers and ideas, and present art jewelry and metalsmithing in a broader art context. In an effort to provide marginalized voices an opportunity to exhibit their work, BJC specifically invites proposals by BIPOC-identifying artists or artist collectives. Proposals should consider the size and dimensions of the gallery space. Deadline to submit proposals: February 15, 2021. Get all the details.
CALL FOR CONTESTANTS—REALITY SHOW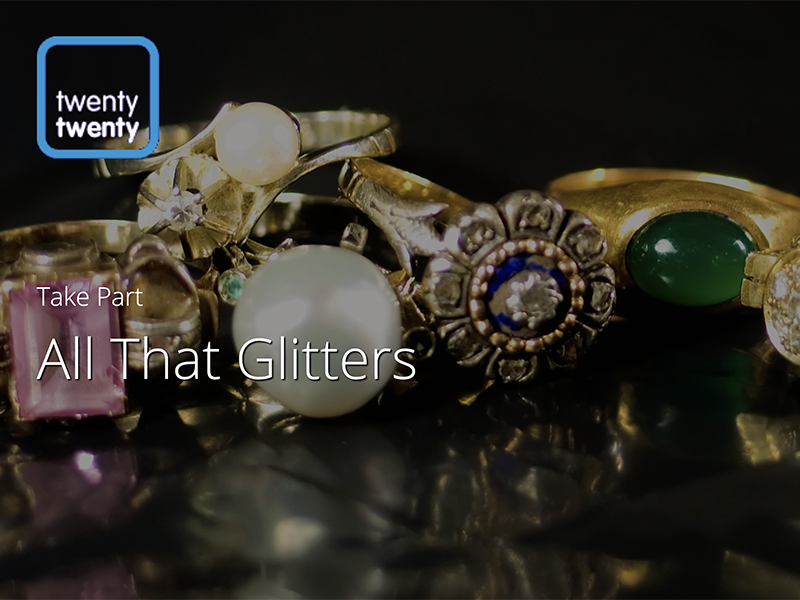 If you're a jeweler in the UK—or should we spell it jeweller?—All That Glitters (working title) is a brand new talent search on BBC Two to find Britain's most brilliant jeweler. Unfolding inside a specially built workshop, this six-part contest is built on the extraordinary skills of eight talented jewelers from all walks of life. Each week, the jewelers battle it out to make real clients' dreams come true, transforming emotion into objects of beauty that last forever. The challenges will explore the wildly different styles and aesthetics that can be found across different types of jewelry and some will even be inspired by the world's most famous and coveted pieces. Every episode will bursting with science, history, and culture: from molecular structures to ancient Egyptians to red carpet styles. Eight jewellers will enter the workshop…but only one can prove they are a cut above the rest and claim the All That Glitters crown. Apply here; no deadline given.
Furthermore, the show is looking for design challenges form the public! Would you like an item of jewelry specially designed and made to celebrate a momentous occasion in your family's life or is there someone you know who deserves something gorgeous and unique? Maybe there's an event coming up and only something spectacular will do? If you would like the opportunity to commission a bespoke item made by one of the show's talented contestants, contact the show; more info here.
CALL FOR ENTRY—DEADLINE EXTENDED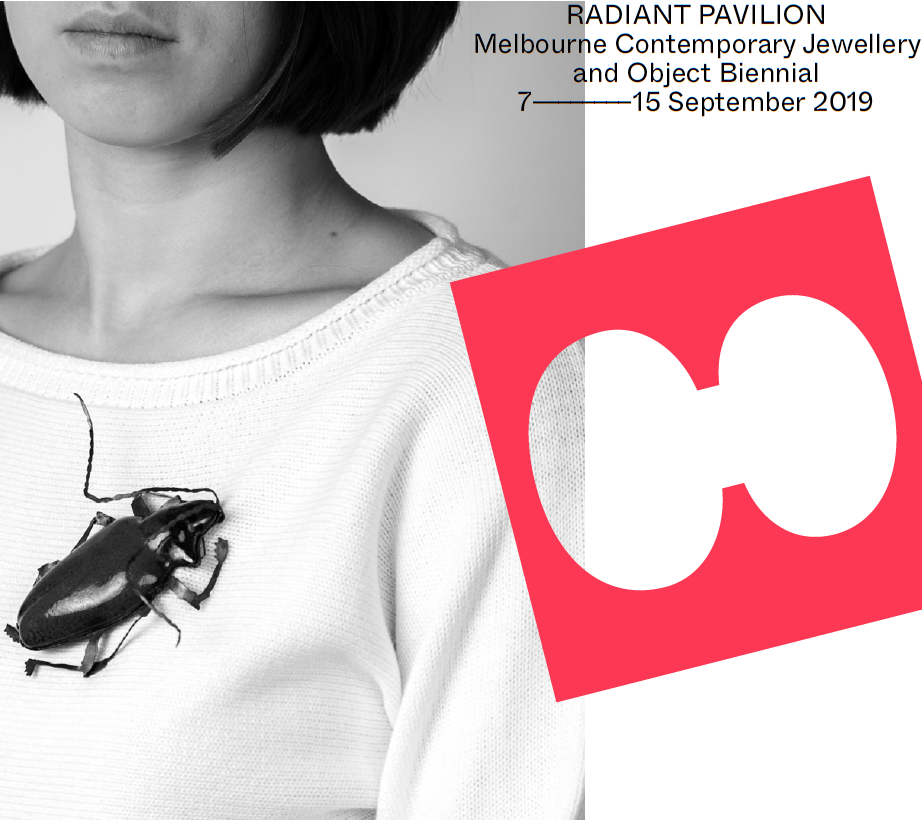 Radiant Pavilion has extended the deadline to apply. "With January seeming to fly past even faster than usual this year, we've extended the 2021 proposal deadline," say organizers. "Applications can be submitted through the online form on our website, and will now close February 7, 2021. Send us your ideas; logistics don't need to be completely pinned down at this stage. If we've learned anything lately it's that things change in an instant and when you least expect it. We're committed to being as flexible as possible in supporting our community to create and connect, whatever the circumstances." Radiant Pavilion will take place September 4–12, 2021. Apply here.
CALL FOR ENTRY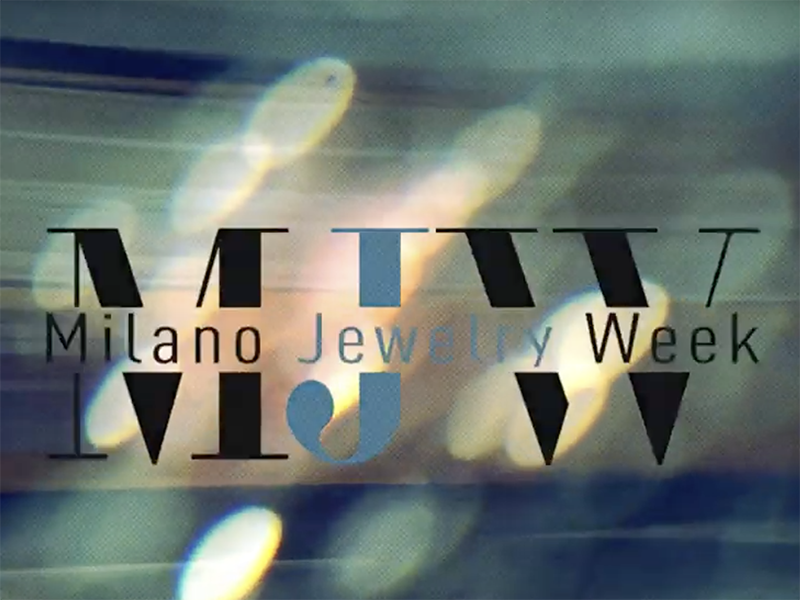 Milano Jewelry Week welcomes participants from all over the world. This is an opportunity to promote your brand/idea internationally to a targeted audience. It is a perfect opportunity to network, exchange knowledge, establish relationships with potential customers, get in touch with new markets, enhance your brand identity. The event takes place June 3–6, 2021. To take part in the initiative, send an email to [email protected], specifying the category you belong to (school, craftsperson, artist, service company, designer, teacher, art gallery, student, etc.); the type of event you want to organize or in which you want to take part (conference, contest, lecture, exhibition, workshop, pop-up, etc.). Also indicate any other useful information. No deadline given. Learn more.
EDUCATION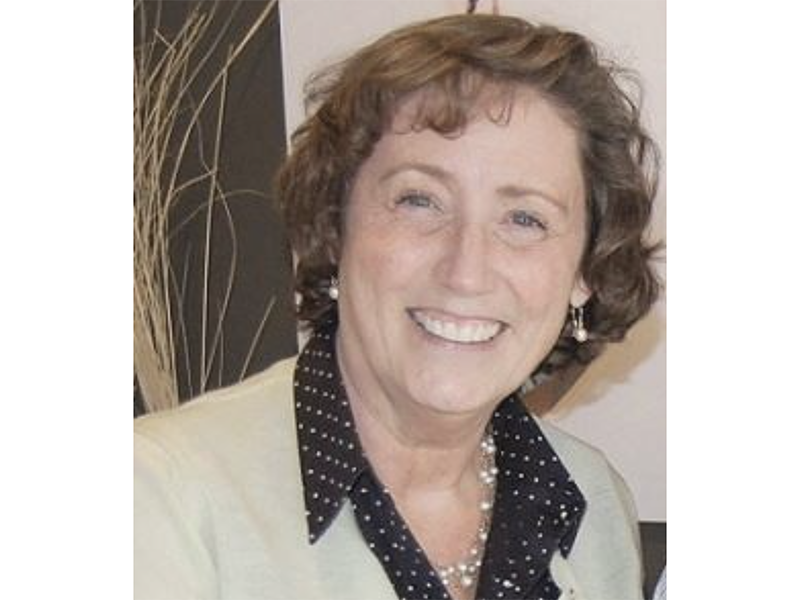 Nanz Aalund will teach an online seminar called Setting up a Jewelry Home Studio. Over the course of 90 minutes, participants will view three different home studio set-ups. Lists of the most used tools will disclose what is a must-have and what is a pass. Resource lists of tool providers and FaceBook groups for jewelry tool sales will be available. Fire and health safety will be a focus of discussion. Takes place March 2, 2021, 4:30–6 p.m. Pacific, at a cost of US$65. Information.
NETWORKING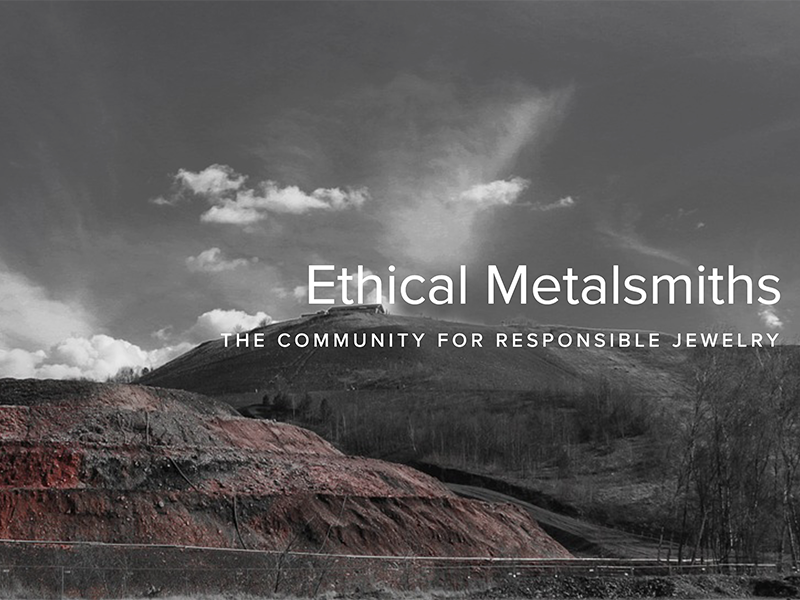 A posting from the EM Member forum: "I'm looking for new goldsmiths to work with! I'd love help with finding a list of goldsmiths associated with and practicing under the guidelines of Ethical Metalsmiths preferably located in LA. I'm looking for craftswomen/men who are highly skilled, crafting fine jewelry with excellent polishing techniques, contemporary/vintage/antique repros (CAD/wax, setting emeralds, enameling would all be great!). If you could help point me in the right direction, that would be wonderful. Thank you so much! All the best, Alice." Contact: [email protected]
INTERESTING LINK
Watch "An Archivio of Our Own: Books & Thoughts around Jewelry," on YouTube, featuring conversations between Eliana Negroni, the curator of Archivio Negroni, and Nichka Marobin, art historian and founder of The Morning Bark. In the first episode, enjoy a cheerful and intriguing conversation focused on some favorite readings: literally precious advice unveiled from Marobin's rich library and from the shelves expanding with new topics at the Archivio Negroni, in Milan. The two flit among the following titles: Benedetta Craveri, The Age of Conversation; Benedetta Craveri, Maria Antonietta e lo Scandalo della Collana; Maria Sframeli, I Gioielli dei Medici dal Vero e in Ritratto; Cindy Strauss, Ornament as Art: Avant-Garde Jewelry from the Helen Williams Drutt Collection; Helen W. Drutt English and Peter Dormer, Jewelry of Our Time: Art, Ornament and Obsession.
INTERESTING LINK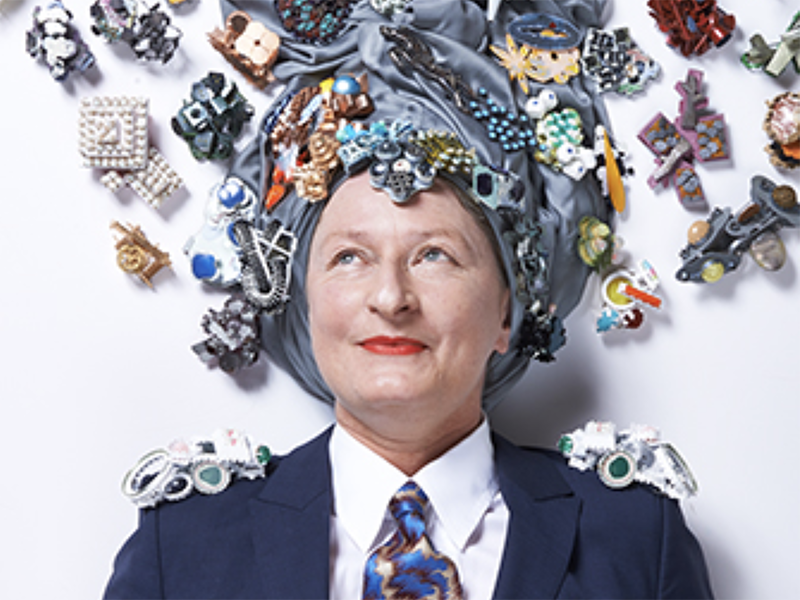 Listen to this podcast featuring Helen Britton, the Australian jewelry designer and artist who served as the curator of Schmuck 2021. Britton dives deep into the selection process, the criteria that guided her decisions, and the artwork she saw, giving insights into the current situation and what it does to her and her work, about the person who stands behind the artist, and what it takes to be successful in the field of art jewelry today. The interview was conducted by Nina Gassauer immediately after the jury session in Britton's studio, in Munich, two weeks before the second lockdown in Germany.
INTERESTING LINK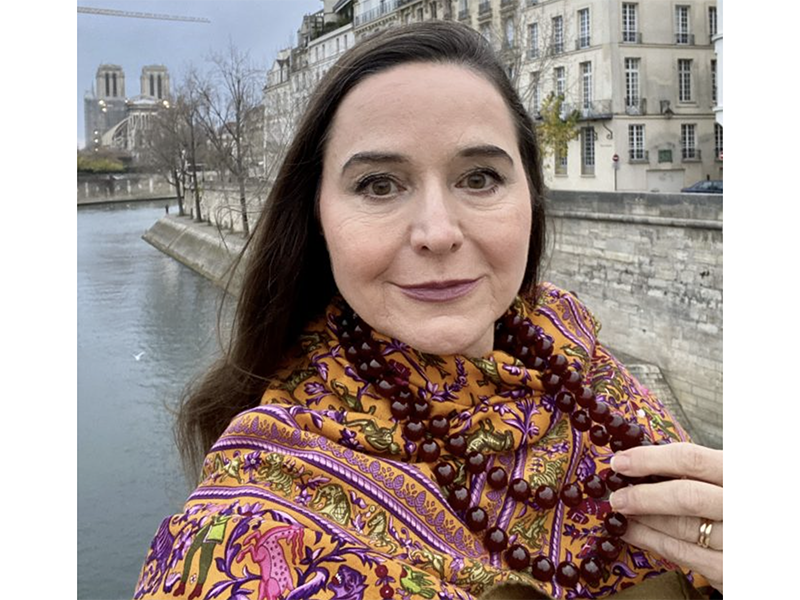 M.J. Rose, the author of Cartier's Hope, recently published an essay about jewelry as amulet, reporting that people are purchasing talismanic pieces in record numbers. "… It's been a year unlike any other, full of disruptions, disasters, fears, anxiety, tension, sadness, loss, loneliness, and change," she wrote. "We've had to deal with situations we've simply never faced before. Every morning, I find myself reaching for a talisman to hang around my neck. I have several. All from different points in my life, all having different meanings. Some days I wear them all. I started wondering if I was alone—is buying and wearing talismans one of the signs of our times?" Rose asked a few notables from the world of conventional fine jewelry—Temple St. Clair, Jacquie Aiche, Levi Higgs, and Inezita Gay Eckel—to talk about their own talismans. You can read the article here. Do you have a piece of jewelry you turn to over and over for a sense of strength and protection?
INTERESTING LINK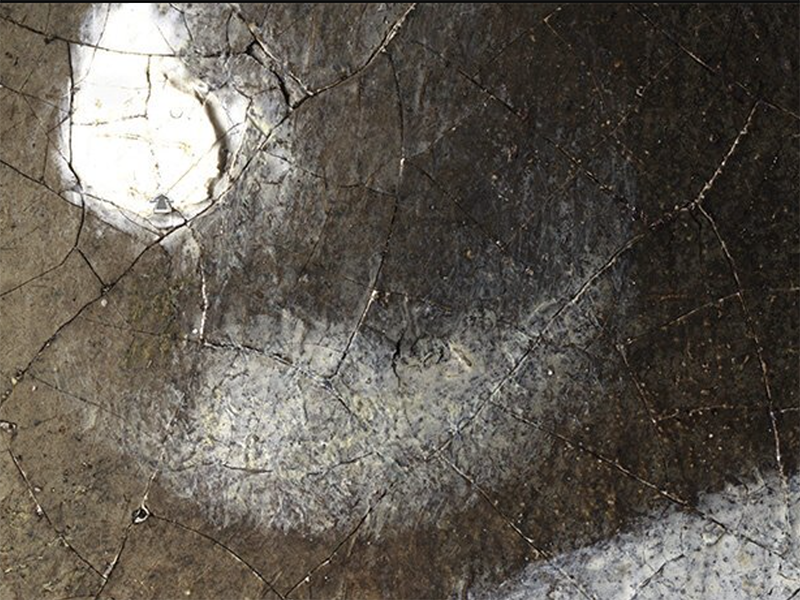 Following two years of study, The Hague's Mauritshuis museum has unveiled a 10-billion pixel panorama of Vermeer's Girl with a Pearl Earring. A team created an image with incredible resolution that allows people to see the painting at 4.4-microns per pixel detail, and also captured a three-dimensional image of the painting's surface. The project, which sought to evaluate the condition of the artwork and learn more about the artist's techniques, has brought to light other discoveries that were unknown about the painting. Go here to learn what some of those were, see photos, and watch a five-minute video.
INTERESTING LINK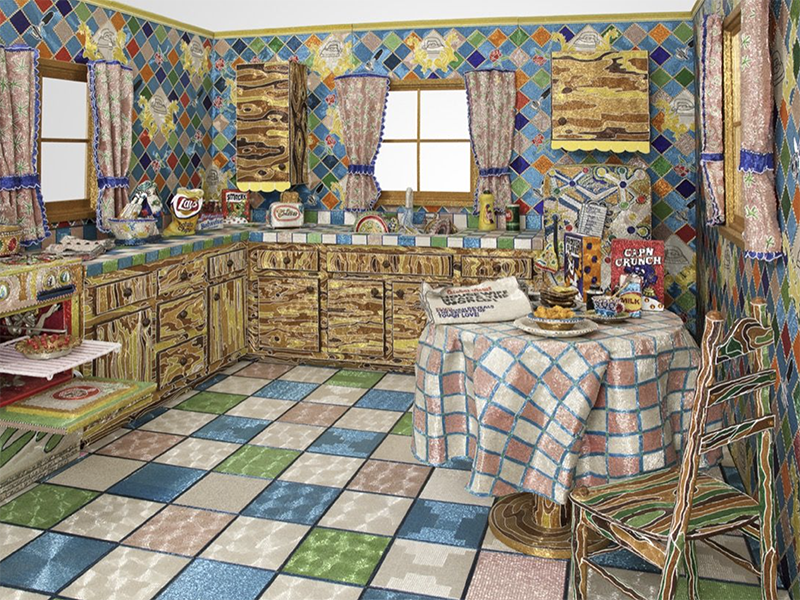 In "Why the Art World Is Embracing Craft," Glenn Adamson explains it. He writes: "'I'd give anything in the world if that little girl with the red hair would come over and sit with me.' That's Charlie Brown, in the first mention of his schoolyard crush, published in 1961. That is about the same time the studio craft movement conceived its longing for art-world recognition. Inspired by the revolutionary works of ceramist Peter Voulkos, weaver Lenore Tawney, and furniture-maker Wendell Castle, craftspeople across America embraced a novel idea: What if they put their skills to sculptural, rather than functional, purposes? They did their best, but the art world paid scant attention. Partly, it was bad timing. Craftspeople discovered modernist expressionism just as the avant-garde was moving into conceptual art. Partly, it was old-fashioned disciplinary disdain, artisans being kept in their place. And partly, it was a gender issue, as crafts were an unusually welcome place for women's creativity. Whatever the reasons—and they were complicated—the craft world's hope for a broader embrace went unrequited. All good metaphors must come to an end, though. Charlie Brown got his first kiss in a 1977 television special. It took craft quite a bit longer, but look around today, and you would hardly know that a hierarchy had ever existed."
INTERESTING LINK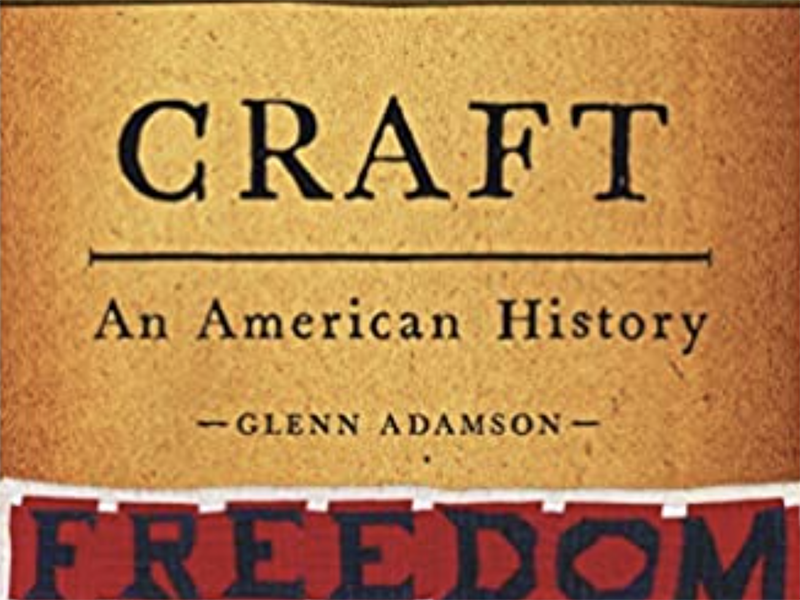 Glenn Adamson is all over the media right now. He has two new books out, and the New York Times reviewed one of them. "Are historical re-enactors in a faux-colonial village engaging in craft? Are hobbyists working from a D.I.Y. kit purchased from Hobby Lobby? Is the American Federation of Labor a craft organization? Were the atomic bombs dropped on Hiroshima and Nagasaki products of craft? 'Whenever a skilled person makes something with their hands, that's craft,' according to Glenn Adamson, a scholar and the former director of the Museum of Arts and Design in New York. So, yes, to all of the above.
Adamson's new book, Craft: An American History, is less an examination of traditions and techniques than a blow-by-blow chronicle of this country through the lens of craft, from the European settlers to the maker movement and so-called craftivists of today. That no one has ever previously attempted this may be because when we bother to think about craft at all, it is usually through a gauzy haze. Yet Adamson manages to discover 'making' in every aspect of our history, framing it as integral to America's idea of itself as a nation of self-sufficient individualists. There may be no one better suited to this task. This is, however, no feel-good quilting circle of a book. Craft aims to reckon with the shameful way we have treated and viewed those who handbuilt the country: Indigenous people, African-Americans, women and the working class. Craft tracks a legacy of extermination, decimation, oppression, forced assimilation and marginalization. Even on the upside, Adamson argues, when we try to do better by craft and its practitioners through philanthropic support and education, we are often guilty of idealization, appropriation, fetishization, commercialization and exploitation." Read the full review.
INTERESTING LINK
This article titled "The Jewelry Archaeologist" isn't super recent, but it's fascinating. Through years of painstaking, costly, and often fruitless detective work, Hugo Kohl has rescued an era of early American jewelry manufacturing technology that was on the brink of extinction. Kohl runs the only fully equipped, working jewelry museum in the US, in downtown Harrisonburg, Virginia. There are plenty of stores where you can find jewelry in vintage styles, but none in the US that still make items the old-fashioned way, from beginning to end. To celebrate that distinction, Kohl displays his jewelry on top of the old steel hubs that he uses to produce these items. Hubs are actual size, three-dimensional renderings of how a finished piece of vintage jewelry would take shape—they're considered worthless today, but they're how Kohl's adventure began. Read the story, by Alison Main.
INTERESTING LINK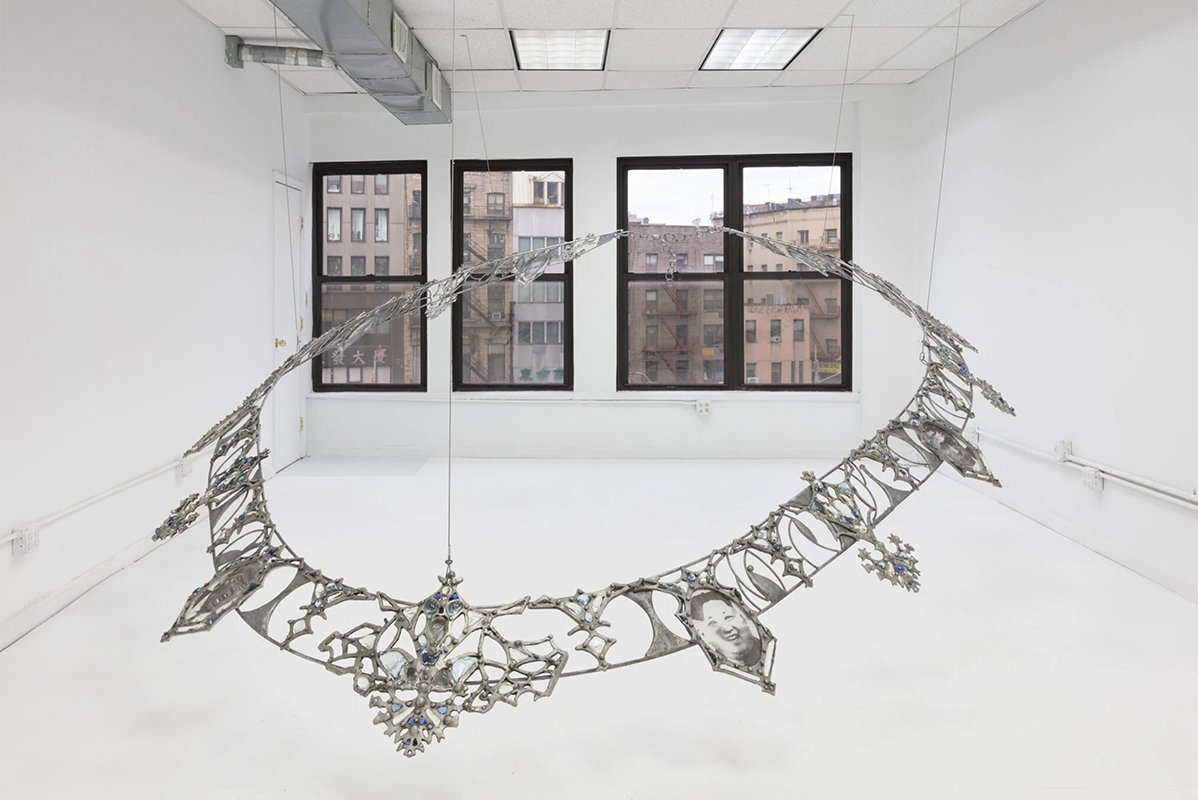 The New York Times listed a jewelry-related show in a recent "Four Gallery Shows to See Right Now": Marcha Pel's conceptual jewels. "Jewels, in addition to being pretty, are symbols of culture and status. They can signify wealth or something less obvious, like patriotic pride. Such was the case with early-19th-century cut-steel and Berlin iron jewelry, which was given by Prussian royals to citizens who donated more valuable gems to help fund military campaigns. Marsha Pels's "Fallout Necklace" (2018) is a supercharged and supersized version of those unusual pieces. Part of a series called "Trophies of Abuse," it hangs from the ceiling and fills an entire room. The artist has wielded an impressively intricate design from patinaed cast aluminum and steel, with inset glass portraits of world leaders. They run the gamut from autocratic to democratic—Kim Jong-un to Donald J. Trump to Angela Merkel—all equalized within the display. The necklace has the air of a speculative artifact, an imposing piece of treasure that suggests the distortional effects of power." At Lubov, through February 14, 2021.
INTERESTING LINK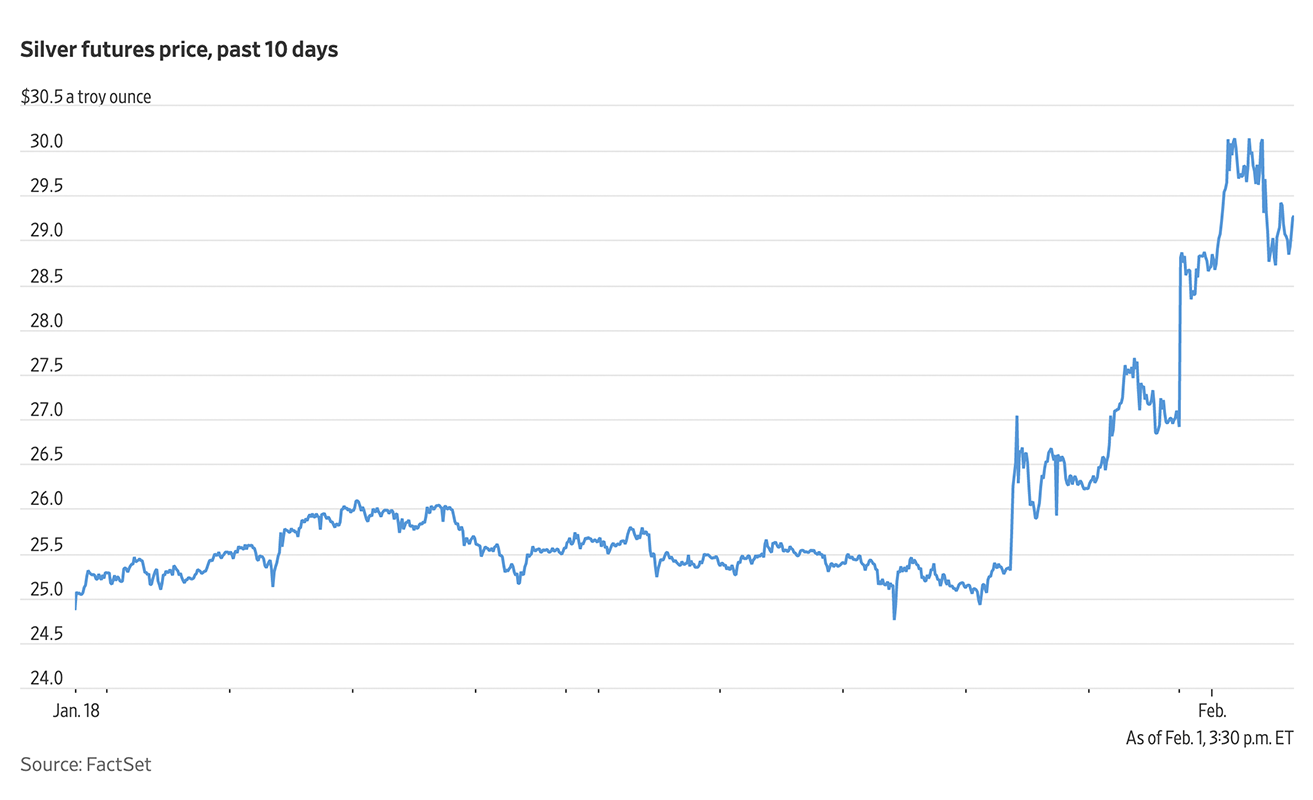 On February 1, 2021, silver prices shot up to their highest level in almost eight years Monday after Reddit traders turned their sights on the volatile precious metal, having prompted wild swings in GameStop Corp. shares last week. The leap in silver prices is the latest in a series of big market moves sparked by day traders swapping tips and banter on online forums like Reddit. Read the full story in the Wall Street Journal.
JEWELRY IN THE NEWS
Melanie Bilenker, who currently has a show at Sienna Patti, got written about in both Vogue and the Financial Times—go, Melanie, go! Bilenker is quoted as saying "Hair has been used to represent death, dirt, desire. I see it as proof of existence, as a minute in time, a souvenir" in the Times article, called "The Highly Gratifying (and Sometimes Horrifying) Appeal of Hair Art," which places the jewelry artist alongside Kiki Smith, Tom Friedman, Jessica Wohl, Shoplifter, Mona Hatoum, and Gu Wenda. The Vogue article is titled "This Artist Crafts Victoriana Miniatures Out of Her Own Hair," but it reveals that "somewhat ironically, the object most seminal to Bilenker's work with hair art is one that would have surely sent a Victorian to her fainting couch. It was created by American sculptor Tom Friedman in 1990: an ordinary bar of soap, festooned with a spiral of his own pubic hair. 'I kind of loved the irreverence of it,' Bilenker says, 'in terms of the materials, but also the devotional aspect of spending the time to make this really perfect, incredible spiral in the surface.'" That article includes a GIF showing Bilenker at work.
JEWELRY IN THE NEWS
American Vice President Kamala Harris didn't wear a classic strand of pearls to her inauguration. Instead, she selected a more stylized expression by Wilfredo Rosado, a jewelry designer who, like Harris, is the son of immigrant parents. Harris's ever-present pearl necklace might seem like a safe bet, but that particular piece of jewelry was imbued with symbolism. It represented her Howard University sorority, Alpha Kappa Alpha (AKA), the first African American Greek-letter sorority. The founders of AKA are often referred to as the "Twenty Pearls," and in a show of honor and sisterhood, Harris has worn a pearl necklace at nearly every important life occasion since her graduation from college. Read the full article in Town&Country to learn more about Rosado's approach to designing the necklace, and how and why pearls have long been part of the DC political uniform.
JEWELRY IN THE NEWS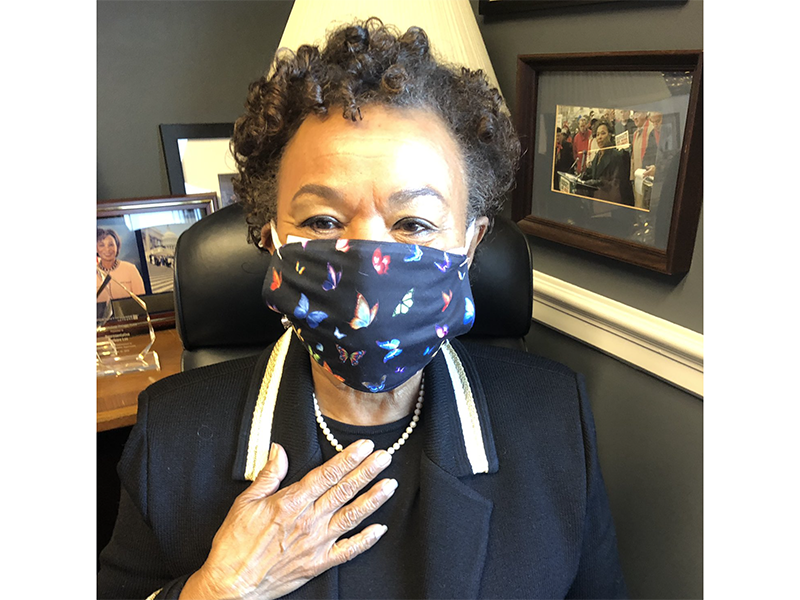 Harris wasn't the only American politician to select her inauguration day jewelry carefully. Rep. Barbara Lee wore a pearl necklace that once belonged to the trailblazing congresswoman Shirley Chisholm. Chisholm, the first black woman to serve in Congress, was also the first black woman in the US to run for a major party's presidential nomination, in 1972. Lee posted a photo on Twitter ahead of the ceremony that showed her donning the pearl necklace. The California Democrat noted that the pearls were gifted to her by Chisholm's goddaughter. "On this historic day, I'm wearing Congresswoman Shirley Chisholm's pearls, given to me by her goddaughter, who said that her godmother 'would not want it any other way,'" Lee wrote. "Because of Shirley Chisholm, I am," added the lawmaker, who was recently elected to her 12th term in Congress. From Huff Post.
JEWELRY IN THE NEWS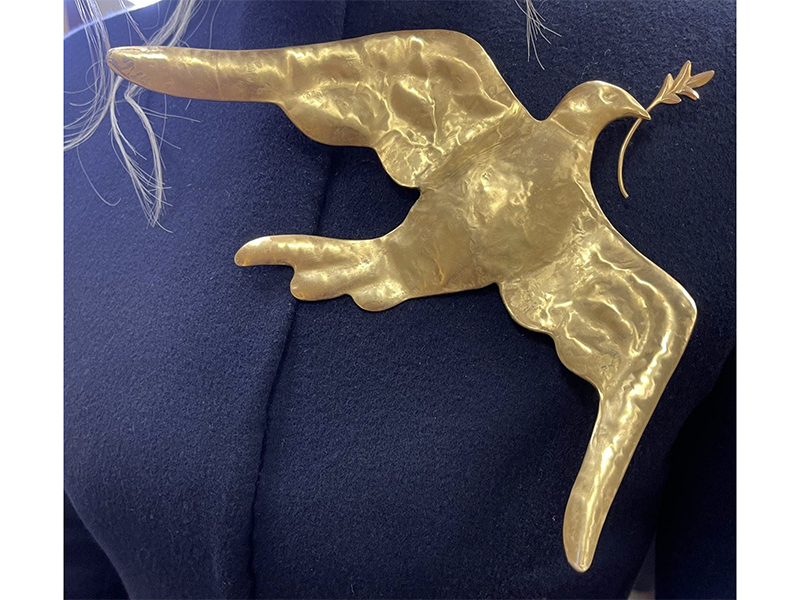 In the same vein, from Craft Council Stories: "The inauguration of newly minted US President Joe Biden was full of revelations in accessorizing, from Michelle Obama's statement belt to poet Amanda Gorman's hoop earrings by Greek designer Nikos Koulis (a 'symbolic gift' from Oprah, no less), and senator Cory Booker and Rosario Dawson's matching blue batik masks from Studio 189, hand-dyed by artisans in Ghana. But it was Lady Gaga who almost upstaged proceedings with the oversized gilded dove of peace brooch that adorned her custom Schiaparelli haute couture look. The singer said of the symbolism behind her jewelry choice, 'A dove carrying an olive branch. May we all make peace with each other.'" Read the full article, called "5 Times Craft Stole the Show on the Political Stage."
JEWELRY IN THE NEWS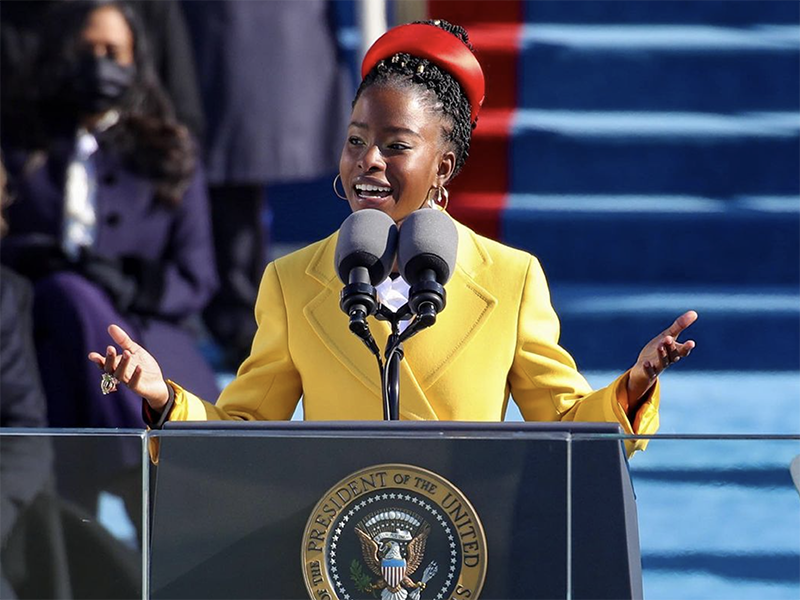 Learn more about the aforementioned earrings that poet Amanda Gorman wore to the Biden/Harris inauguration. She also wore a birdcage ring by Of Rare Origin that brings to mind Maya Angelou's poem "I Know Why the Caged Bird Sings." Both were gifts from Oprah Winfrey. See close-up photos of the pieces in The Adventurine, and dive even deeper into the meaning behind the work with Town& Country.
JEWELRY IN THE NEWS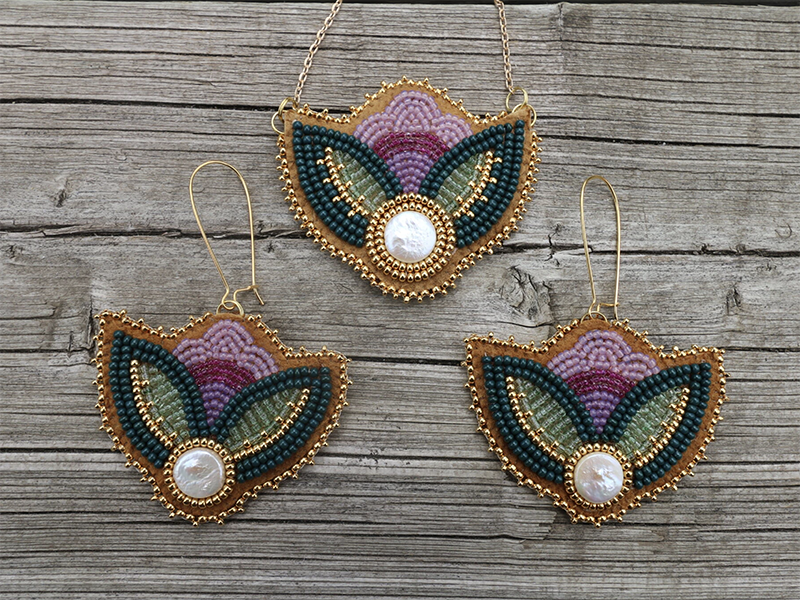 As the Ojibwe fashion writer Christian Allaire has documented, the beading world is full of Indigenous artists blending traditional methods and contemporary forms: Jamie Okuma and her beaded Louboutins, Skye Paul's tattoo-inspired beaded patches, and Tania Larsson's fine jewelry made from musk ox horn and other natural materials of the Canadian Arctic. On Instagram, these artisans and others have amassed huge followings; when they drop collections or individual pieces, they sell out in minutes. Followers set alarms, pre-log into PayPal, and buy as soon as the goods are available if they want a chance to snag anything at all. Many Indigenous beadwork artists on Instagram have seen a spike in followers and sales. Partially, that's because with craft fairs, powwows, and art markets shuttered, many vendors and buyers are relying more heavily on the internet. Sales have also been spurred by a national dialogue around racial injustice that has led to increased efforts to support black and Indigenous artists and businesses. Read more in the article titled "Indigenous Jewelry Flourishes on Instagram," from the New York Times.
JEWELRY IN THE NEWS
A classic piece of fine jewelry design made a cameo appearance in the movie Wonder Woman 1984, which released in December. When the superhero appears in human form as Diana Prince, she wears an 18-karat yellow gold version of Elsa Peretti's ergonomic Bone Cuff, designed about 50 years ago. The film uses Peretti's design to create a visual link between Wonder Woman's two egos, since Wonder Woman's signature costume includes golden cuffs that deflect bullets and other attacks. Read the full article in WWD.
JEWELRY IN THE NEWS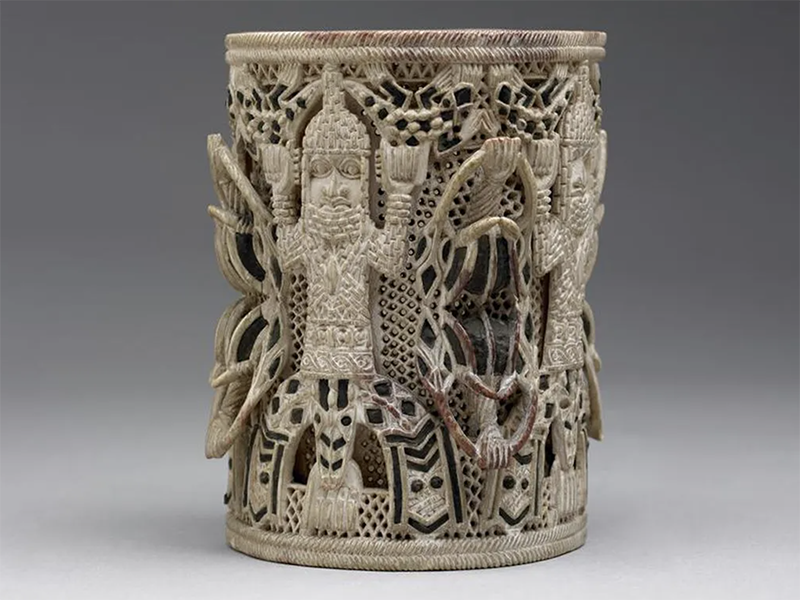 Speaking of cuffs, BBC Culture wondered last summer if they're the ultimate power adornment. "The cuff is the perfect blend of empowering and sexy, and its story spans Ancient Egypt and 1970s New York, Wakanda, and Wonder Woman." The article goes on to say, "The style, which can be traced back thousands of years, has long had associations with power. First sported by the Ancient Egyptians and the Mayans, the cuff is a fashion item whose bold form has made it a highly visual indicator of status. Decorated in intricate symbols or patterns, it has also provided powerful links to a people's spiritual and cultural identity. Unsurprisingly, since the early 20th century it has been the wrist adornment of choice for stylish women who refuse to bow to convention." Explore several millennia of cuffs from around the world, with mentions of Navajo jewelry; Jackie O; Douriean Fletcher, the designer of the jewelry in the movie Black Panther; Chanel, and more in the lavishly illustrated article.
JEWELRY IN THE NEWS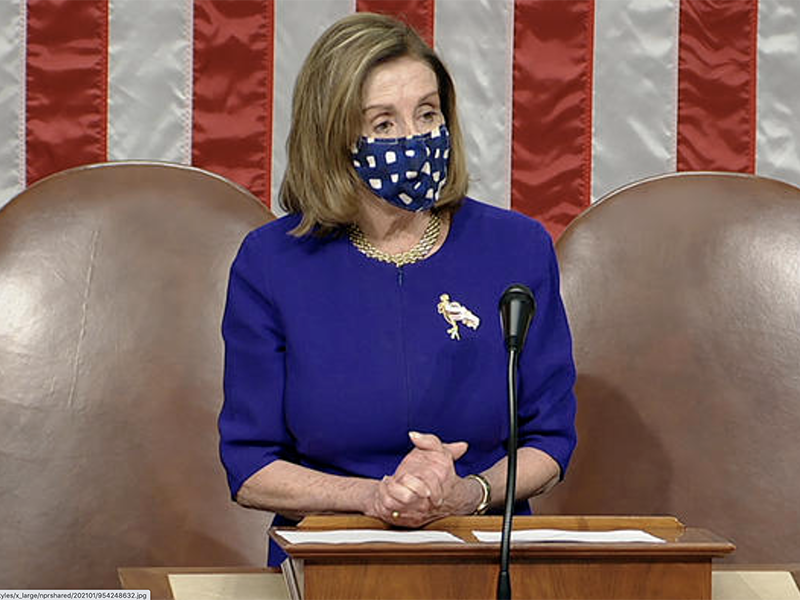 During the speech she gave when she reconvened the House some hours after Trump supporters breached the Capitol building, US House Speaker Nancy Pelosi spoke about the American flag pin she was wearing, emblazoned with the words "one country, one destiny." The speaker explained that the same message was embroidered in the coat President Abraham Lincoln wore the night he was assassinated. "Lincoln's party, Lincoln's message. One country, one destiny," Pelosi said. See a close-up of the pin. Pelosi wore the same brooch during a July 2020 speech in which she said, "I have a couple different flag pins, but this one [is] particularly fraught with meaning … The American flag: 'One country, one destiny.' These were the words that were woven into Abraham Lincoln's coat. It was an imperative then, 'One country, one destiny.' It is an imperative now, especially now, when we have such challenges to the well-being of our country. We have a pandemic that is wreaking havoc in households and across the country, hurting our economy. In that regard, we must put aside bias and embrace science … an answer that helps us address the virus, the pandemic, and enables us to open up our economy in a way that is safe. That's what's in the Heroes Act: testing, tracing, treatment, separation, hand washing, masks, science, science, science." (Full speech.)
JEWELRY IN THE NEWS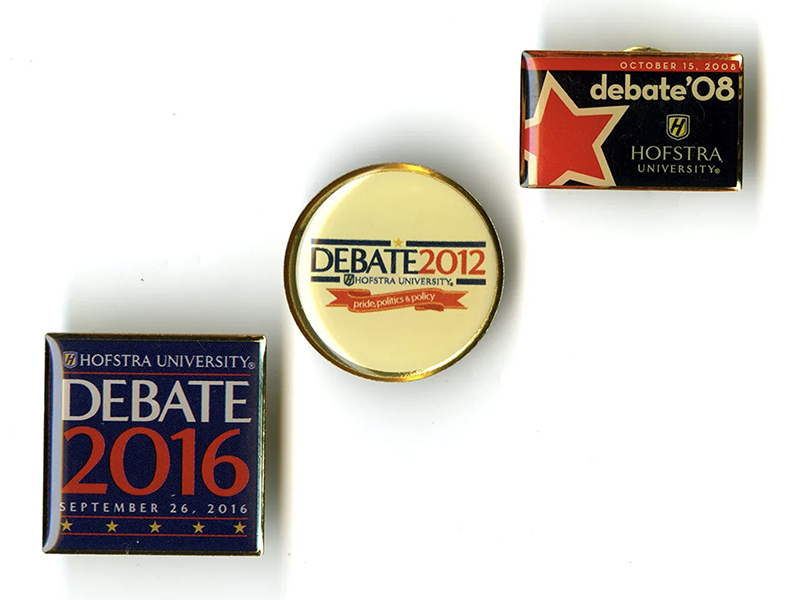 Political history curators Lisa Kathleen Graddy, Claire Jerry, and Jon Grinspan (all of the Smithsonian National Museum of American History) spoke about the ways that election memorabilia—including badges and buttons—reflect the democratic process. Reporter Rea McNamara, of Hyperallergic, learned that every American presidential election cycle, they hit the campaign trail, gathering banners, buttons, and other novelties from across partisan lines. But then the pandemic happened. They shared about their new (slower) practice of "cold-call collecting," and the role historians play in contextualizing the electoral process. Read the article.
JEWELRY IN THE NEWS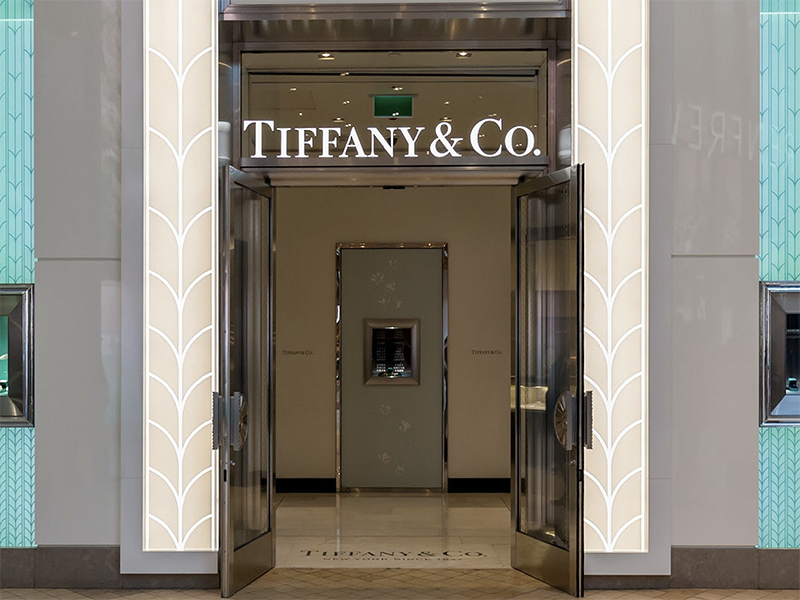 After a legal battle that lasted more than a year, LVMH Moët Hennessy Louis Vuitton has officially acquired Tiffany & Co. for $15.8 billion. The European luxury conglomerate first announced the acquisition in November 2019. Ten months later it announced it was scrapping the deal due to declines in luxury goods sales caused by COVID and because of ongoing trade disputes between Brussels and Washington. Analysts believed it was actually a strategic bid to renegotiate the sale at a lower cost, and in October the companies did successfully renegotiate, resulting in the highest luxury goods deal in history. Executive staffing changes were announced almost immediately. Among those, Tiffany's current artistic director, Reed Krakoff, and chief brand officer Daniella Vitale will both leave the company. Replacements have not been named, but LVMH intends to overhaul the design team to focus on wooing young shoppers and Asian customers. Tiffany's had a 70 percent increase in sales in China and e-commerce sales surges of 92 percent, according to its most recent quarterly earnings. Read more.
JEWELRY IN THE NEWS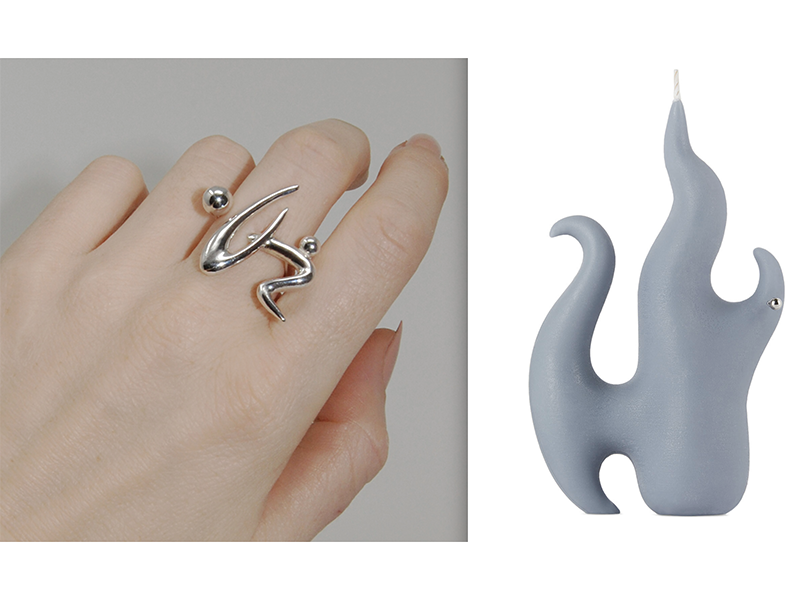 Sight Unseen reported on how jewelry designer Hannah Jewett pivoted to candles as a result of the pandemic. "With factories closed and her Dumbo studio inaccessible during lockdown, 2020 prompted something of a return to form for Jewett. Leaning into the 'ambiguous energy' of her designs, she decided to try her hand at candles. The process, though initially modified per the limitations of quarantine, was not dissimilar to her modern spin on smithing. Shapes began in the 3D modeler Rhino, and files were then sent to Shapeways in Long Island City to be printed."
OBITUARY
The craft world lost a notable figure in 2020 with the death of Lois Moran. As the longest-serving editor of American Craft, and with over four decades of service to the American Craft Council, Moran was a driving force and tireless proponent for both ACC and the field of American craft.
Moran joined the Council in 1964, spearheading one impactful program after another in a variety of roles, eventually being named editor of American Craft magazine in 1980. She served in that position for 26 years, two of those as executive director, until she retired in 2006. A connector in the community and a constant champion for the value of craft, Moran helped lead the organization through a renaissance. She was named an Honorary Fellow of the ACC in 2008. Bruce Pepich, ACC Trustee, worked closely with Moran on the ACC Awards Committee; he said, "Lois was smart, focused, and disciplined as an editor, and the craft field benefited greatly from her talents. In its life as Craft Horizons, ACC's magazine became a thoughtful forum where artists could talk to each other as they investigated and shared technical discoveries. As American Craft, under Lois's leadership, the publication became a serious framing of the way craft artists wanted their work to be seen and valued."
Moran's passion for artists, her dedication to writing, and her advocacy for craft as a significant art form fueled a remarkable career, and her legacy continues to inform ACC's work. Read the American Craft Council's full remembrance.