Art Jewelry Forum is pleased to share the news that members of our community find noteworthy. Is something missing? The success of this compilation of compelling events, exhibitions, and items of interest to the jewelry community depends on YOUR participation.
If you're a member of AJF, you can add news and ideas to the monthly report by going here. If you aren't a member, but would like to become one, join AJF by making a donation.
ANNOUNCEMENT—AUCTION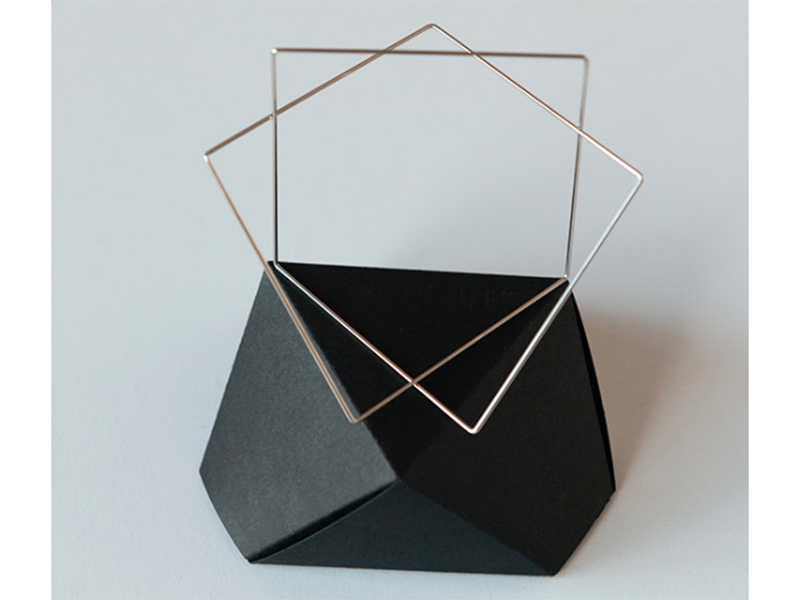 In 1996, Gijs Bakker received the prestigious Prince Bernard Prize with a cash prize of 100,000 gulden. Thanks to that award, he was able to co-create the jewelry brand Chi ha paura…? (CHP). The label was the embodiment of a long-cherished idea to bring jewelry to the market as an industrial product instead of a mere object of decoration. For over 23 years, Bakker and others, such as Nora Morton and Liesbeth den Besten, have been committed to achieving this goal.
Over the years, about 60 internationally renowned designers have been invited to create one or several pieces for the CHP collection. All prototypes created for CHP have become part of the collection of the Design Museum Den Bosch, The Netherlands. But this beautiful story is coming to an end—CHP will soon cease to exist. It will celebrate the end of an era with a special auction on the website Catawiki. The 45 lots, which include some unique pieces, are currently being auctioned until December 3, 2019. See the items, and place your bids!
ANNOUNCEMENT—GALLERY CLOSURE
After 43 years, three locations, and some 400 exhibitions, Paul Derrez and Willem Hoogstede will definitively close the doors of Galerie Ra on December 21, 2019. Until then, along with a show of work by Réka Fekete, the gallery is simultaneously paying tribute to the artists it currently represents with an exhibition titled Final Parade.
ANNOUNCEMENT—JOB OPENING
The Akademie der Bildenden Künste München is hiring a workshop manager. See the job listing on the school's website for more information. Professor Karen Pontoppidan encourages spreading the news of this opportunity to potentially interested German-speaking artists.
ANNOUNCEMENT—CALL FOR ENTRY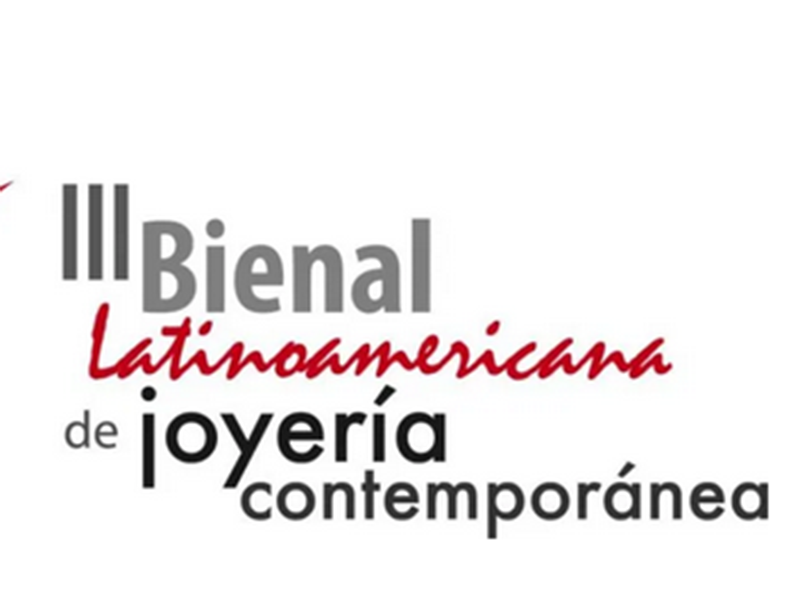 Joyeros Argentinos invites participation in the Third Latin American Biennial of Contemporary Jewelry: Abran Cancha (Open Up the Playing Field). The main venues will be the Museo de la Historia del Traje (Museum of the History of Costume) and the Museo de Arte Popular José Hernández (Jose Hernandez Museum of Folk Art), in Buenos Aires, Argentina. Prizes will be awarded. The jurors are Nuria Carulla (Colombia), Jorge Manilla (Mexico), Celio Braga (Brazil), Jorge Castañón (Argentina), and Fabiana Gadano (Argentina). Registration deadline: April 26, 2020. The museum exhibition will take place September 4–November 1, 2020. More information.
ANNOUNCEMENT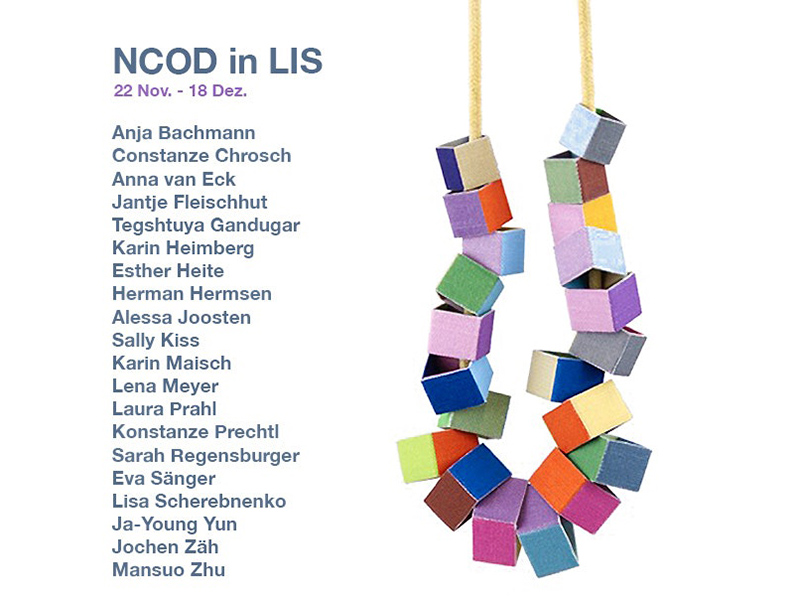 Galeria Reverso, in Lisbon, has a new exhibition. NCOD in LIS is an attractive and inspiring show curated by Herman Hermsen that shows designs by recent graduates, students, alumni, and teachers of New Craft Object Design, from the Peter Behrens School of Arts at the University of Applied Sciences Düsseldorf. The exhibited pieces include a diverse view of jewelry based and made in a wide variety of techniques and materials, from analog work handmade at the bench to computer-controlled and 3D-digital printing techniques. Development processes and research are at the foundation of the exhibited objects. Through December 18, 2019.
ANNOUNCEMENT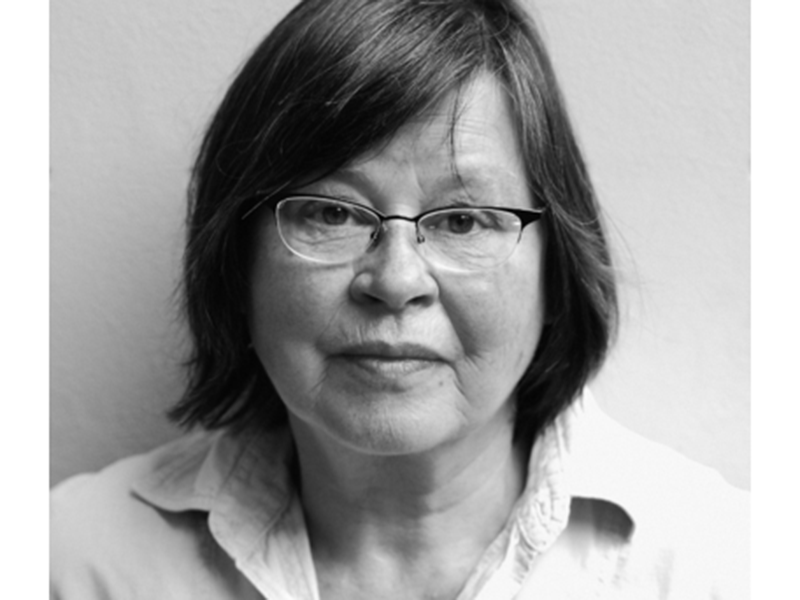 The jewelry artist Dorothea Prühl will receive this year's Art Prize of the State of Saxony-Anhalt for her life's work. Minister of State and Culture Rainer Robra will present the €7,500 prize on December 5, 2019, at the Kunstmuseum Moritzburg Halle, in Saale. The museum will show an exhibition of works by Prühl in spring 2020.
MUSEUM EXHIBITION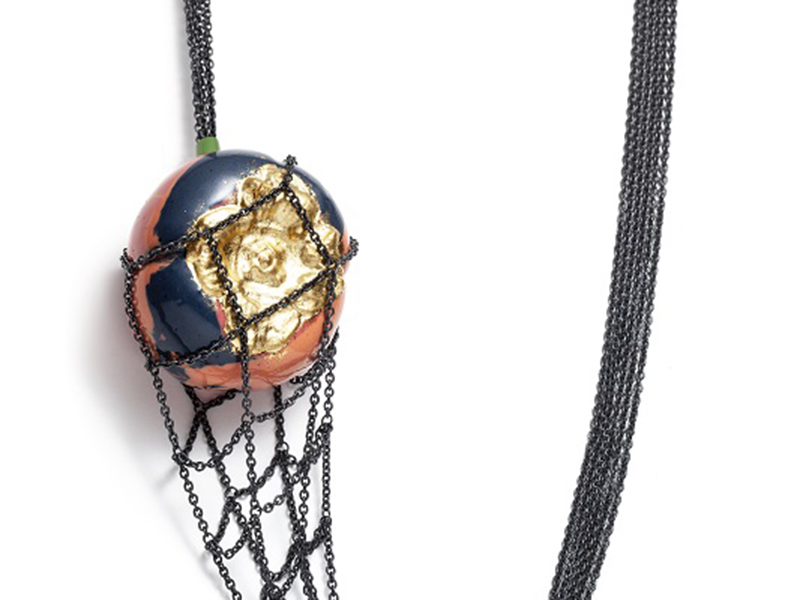 Bijoux Contemporains: Francophone Artists Reimagine Adornment features works by 13 jewelers from French-speaking countries in Europe, as well as from Canada. Curated by Noel Guyomarc'h, with featured jewelers Marianne Anselin, Marie Eve Castonguay, Ambroise Degenève, Gabrielle Desmarais, Catherine Granche, Aurelie Guillaume, Sophie Hanagarth, Patricia LeMaire, Nelly Van Oost, Claude Schmitz, Catherine Sheedy, Magali Thibault-Gobeil, and Anne-Sophie Vallée. Each creator reimagines the ways art and jewelry inform one another in a contemporary context. At the Richard M. Ross Art Museum, in Delaware, Ohio, through February 29, 2020.
MUSEUM EXHIBITION
Van Cleef & Arpels: Time, Nature, Love presents, for the first time in Italy, the universe of the luxury jewelry house through more than 400 jewels, watches, and precious objects made since its inception, in 1906. Archive documents and gouache drawings testify to the origins of artistic creation, accompanying the precious specimens from the company's collection and private loans. At the Palazzo Reale, in Milan, Italy, through February 23, 2020.
EXHIBITION—CLOSING SOON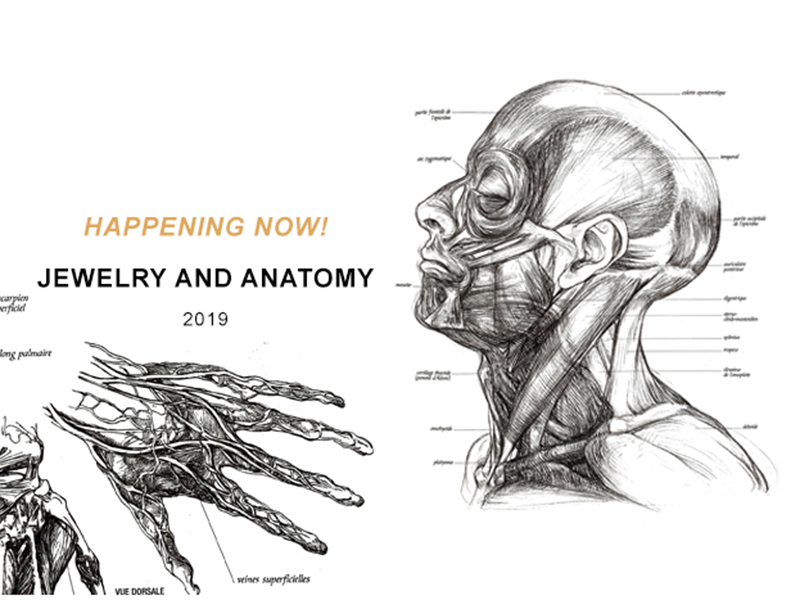 With the main objective of showing the quality and diversity of contemporary jewelry to the general public, Tincal lab invited jewelers from around the world to a challenge: the creation of up to three pieces with a maximum price of €100, inspired by the theme Jewelry and Anatomy. This international exhibition, part of an annual challenge, consists of about 100 exclusive jewelry pieces created by the 40 to 45 jewelers selected by the jury. Learn more about the concepts behind this year's challenge. Through December 31, 2019, at Tincal lab, in Porto, Portugal.
EXHIBITION—CLOSING SOON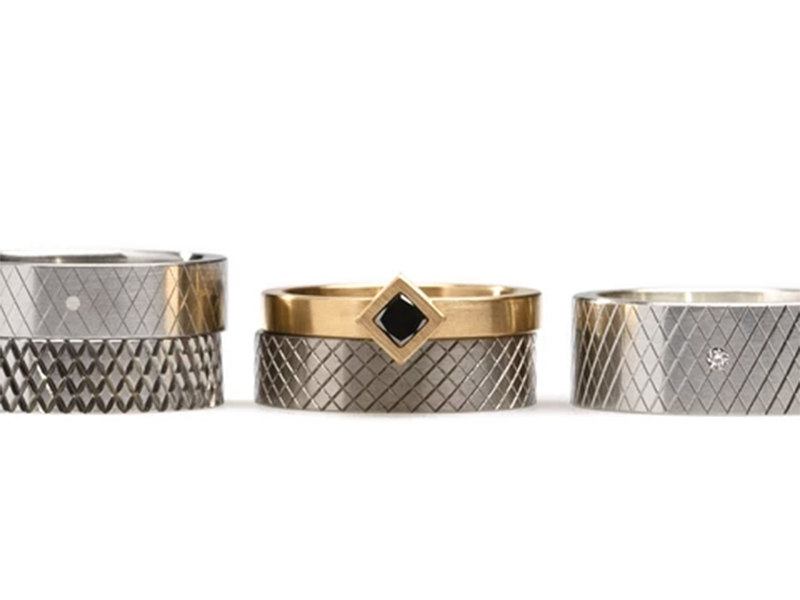 Mechanical Sampling: Phoebe Porter explores the possibilities of combining machining processes using a lathe with traditional and digital jewelry techniques to create a series of rings that are invitingly tactile. Made with Porter's signature restraint, the rings combine industrial materials such as titanium, tantalum, and stainless steel with yellow gold, silver, and faceted gemstones in a study of balance, geometry, and form.
For this series, Porter has taken a sampling approach, combining old and new materials and techniques to create pieces that are informed by the aesthetics of vintage precision machinery as well as geometric abstraction. Exploring processes such as turning, milling, knurling, and anodizing, the work has textured surfaces and interlocking parts that demand to be touched and worn. These making processes are revealed to the audience through a video made with her long-time collaborator Andrew Sikorski, shown as part of the exhibition. Through December 14, 2019, at Craft + Design Centre, in Canberra, Australia.
CALL FOR ENTRY
Applications for the 2020 Young Artist Award (formerly the AJF Artist Award) are now being accepted through January 12, 2020. Bifei Cheng, Barbara Paris Gifford, and Jorunn Veiteberg will serve as the jurors. Read the press release for more information and application guidelines.
CALL FOR ENTRY—WORKSHOP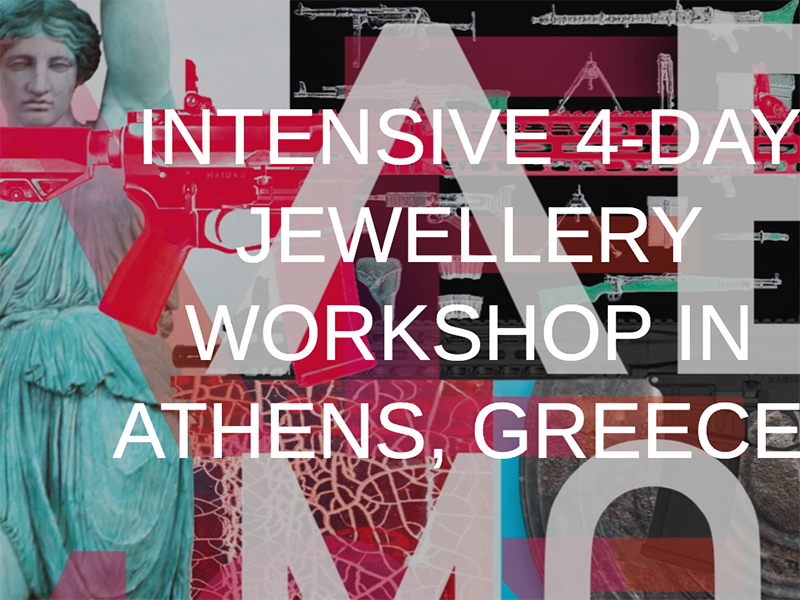 Christoph Ziegler and Loukia Richards will host an intensive four-day jewelry workshop in Athens, Greece.
The workshop will include topics such as "A Concise Cultural History of Objects and Jewellery"; "From Story Telling to Inspiration & Design"; "Performance. Theory, Development and Practice"; a curated visit at the Acropolis UNESCO site, accompanied by a lecture in situ on "The compatibility of politics, spirituality and art"; a curated visit at selected collections of the National Archaeological Museum, with a lecture in situ on "Struggle, Power, Death and Jewellery"; and much, much more. Open to artists who work in jewelry, object, textile, fashion, or book art. Workshop dates: January 9–12, 2020 OR January 30–February 2, 2020. Application deadline: December 8, 2019. Cost: Varies, between €360 and €420. Accommodations in Athens available upon request. More information.
INTERESTING LINK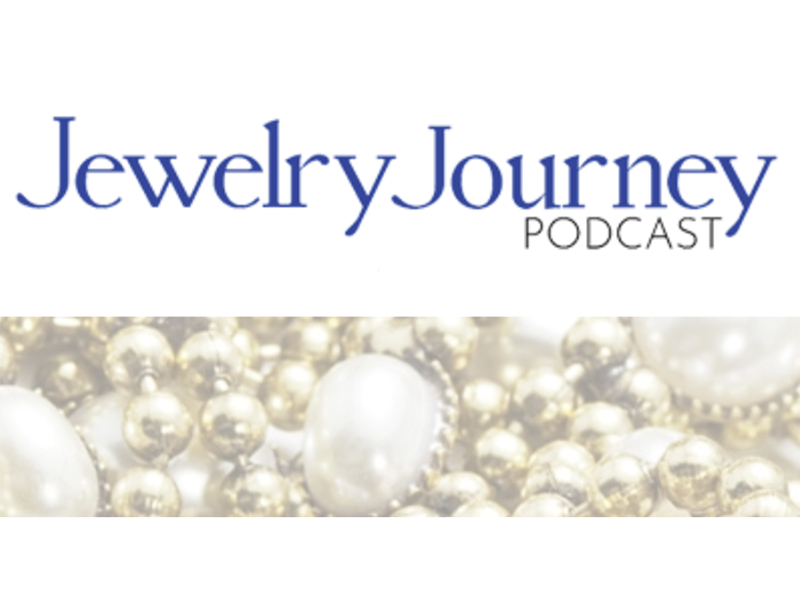 AJF's award and grant committee chair, Bonnie Levine, appeared on the Jewelry Journey podcast, where host Sharon Berman interviewed her about the 2020 Young Artist Award. Listen to the podcast to learn more!
INTERESTING LINK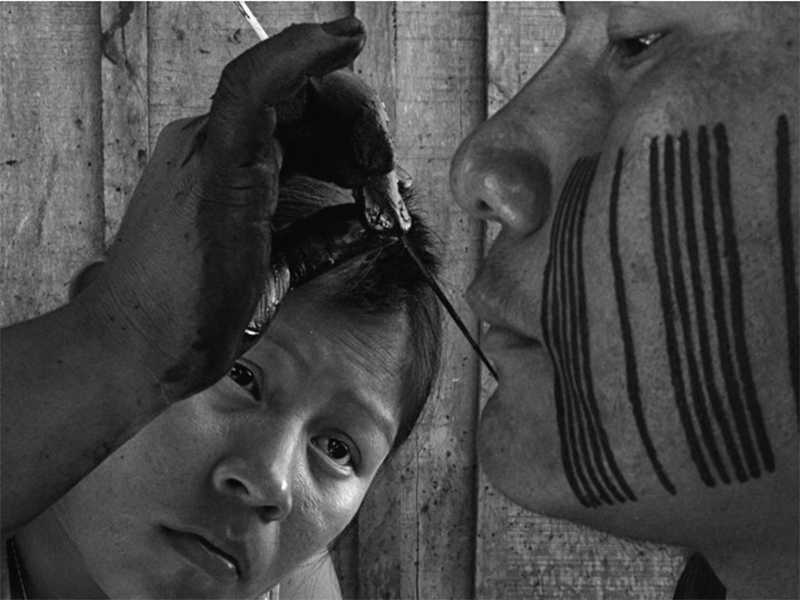 The November 4, 2019 issue of the New Yorker included an article called "Blood Gold in the Brazilian Rainforest," which reports that indigenous people and illegal miners are engaged in a fight that may help decide the future of the planet. Brazil's National Institute of Space Research calculates that one-fifth of Brazil's Amazonian rain forest—the world's largest remaining "green lung," which absorbs billions of tons of carbon dioxide—has been destroyed since the 1970s. Reserves set aside in the forest for indigenous peoples serve as a bulwark against destruction. But the closer indigenous people live to whites, the more vulnerable they are. In these places, all that stands in the way of the destruction of the Amazon is the ability of a few thousand indigenous leaders to resist the enticements of consumer culture.
JEWELRY IN THE NEWS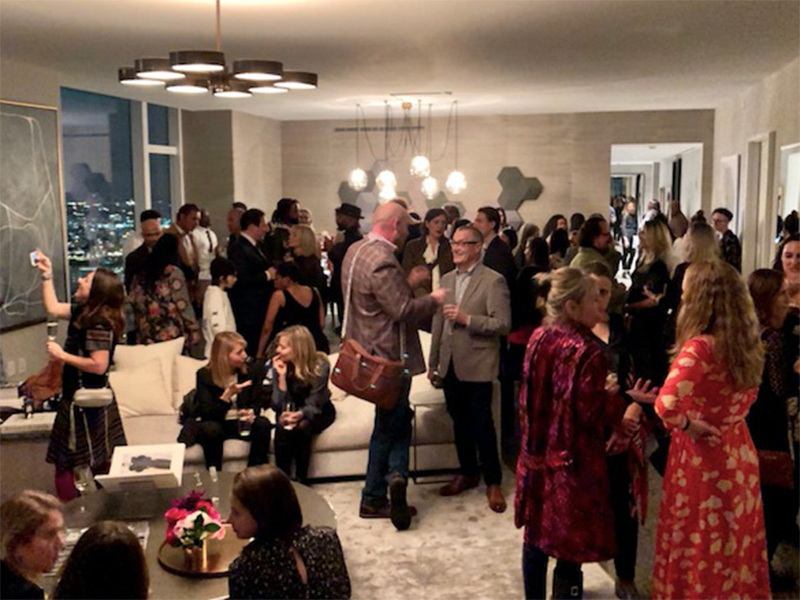 JCK reported on the invitation-only party that officially kicked off the second annual New York City Jewelry Week, hosted by online luxury design marketplace 1st Dibs, a NYCJW sponsor. The soiree, dubbed Bedazzled, was held in a 57th-floor condo in Chelsea that boasts floor-to-ceiling windows highlighting 360-degree city views (on sale for only $77 million!). Its roomy bedrooms and bathroom served as staging areas for beautifully curated displays of pre-owned fine jewelry from the online retailer.
JEWELRY IN THE NEWS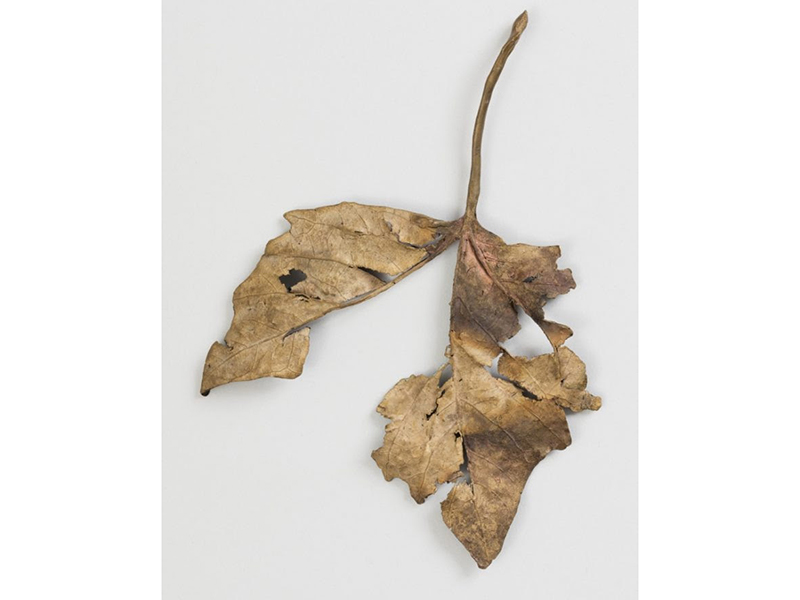 The Cooper Hewitt captured a bit of autumn in its blog last month with a brooch by John Iversen. Go to the museum's website to learn more about the artist.
JEWELRY IN THE NEWS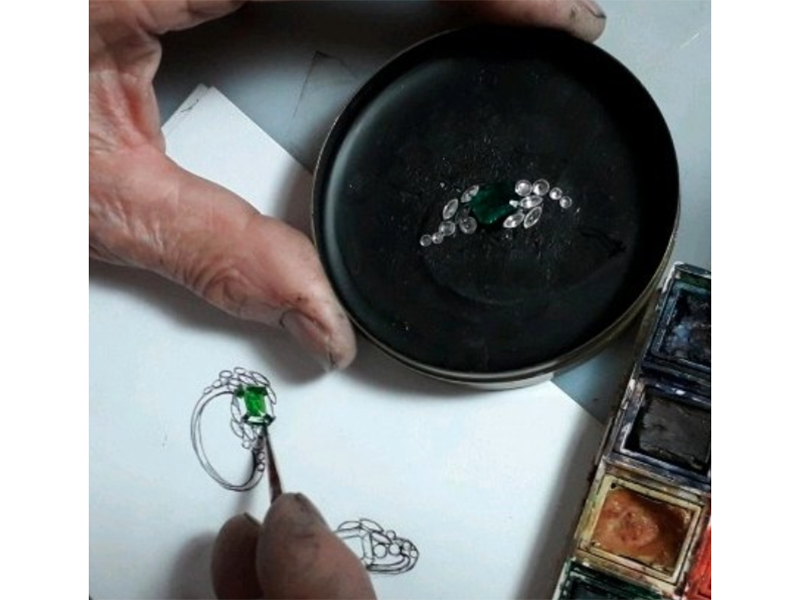 Goldsmith workshops, galleries, schools, historical workshops, and design ateliers live among the cobblestone streets and the iron and concrete suburbs of Milan, continuing to write the history of Italian jewelry. The Milano Jewelry Tour is an experience born with the intent to show off the brand-new studios, galleries, goldsmith workshops, and highly select historical workshops in the city, says Italian Vogue. The project is organized by Eugenia Gadaleta, a lecturer and communication consultant specializing in the world of jewelry who holds a degree in the history of art and archeology from the Catholic University of the Sacred Heart in Milan. Tours begin in one of Milan's historic coffee shops, with experts in the field called in to reveal anecdotes and secrets. Spaces not usually open to the public are revealed, and participants see demonstrations of goldsmith techniques and speak with directors.
JEWELRY IN THE NEWS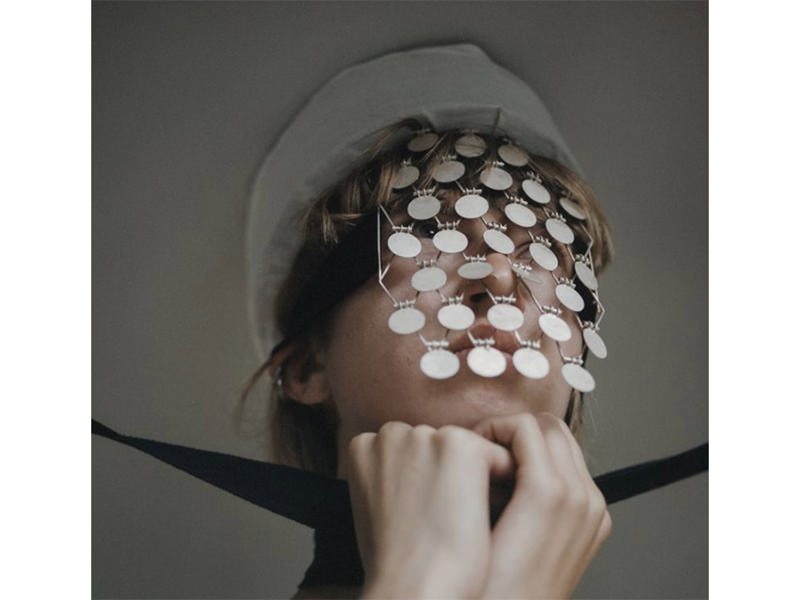 A recent Town&Country article says that a new generation of designers is creating jewelry specifically for the face, and explains that the fashion world is paying attention. The article shows a number of runway photos, but it also namechecks art jewelers such as Claudia Lepik, Joanne Tan, Akiko Shinzato, Camille Moncomble, and Ewa Nowak. "In the age of digital filters and Photoshop, facial jewelry might be the next step into how we present ourselves to the world," the article concludes, although that's by no means the only theme driving these artists. The Cut also devotes an article to Lepik, who recently ended a residency at 92Y and had a show called About Face during NYCJW.
JEWELRY IN THE NEWS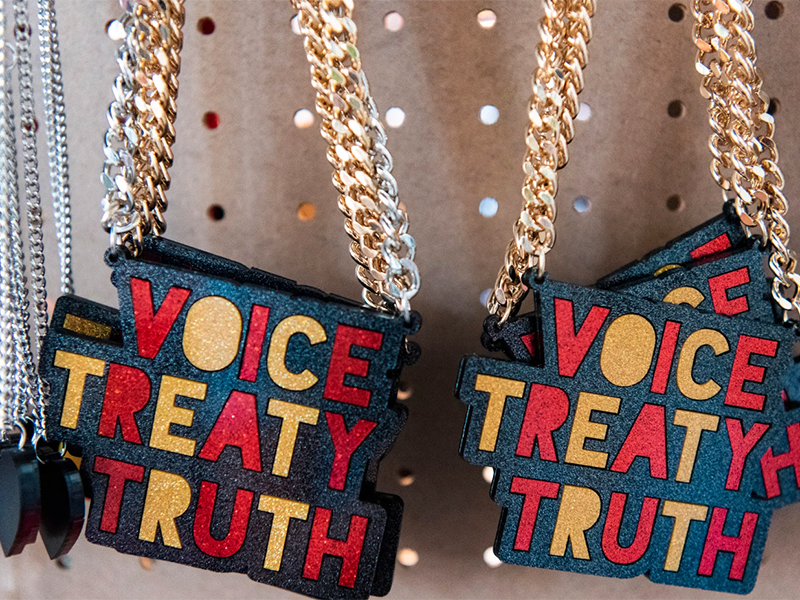 The Guardian recently reported on Haus of Dizzy. The brand's Australian designer, Kristy Dickinson, creates "enormous acrylic accessories promoting Aboriginality and inclusive values, and these tend to make a statement—at the demonstration, at the club, or on the red carpet … This is activism by cuteness."
JEWELRY IN THE NEWS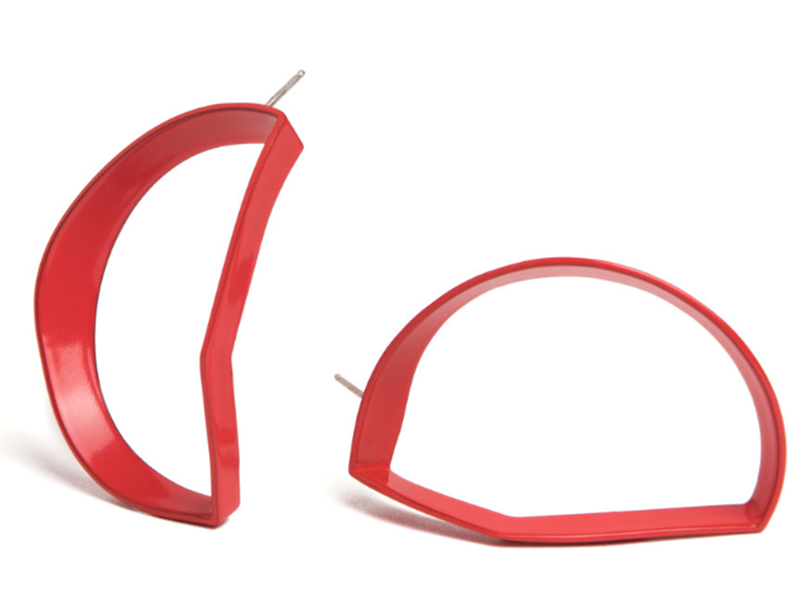 The New York Times recently published an article featuring six NYC-based jewelers who make less conventional work than what's often showcased in that newspaper.
JEWELRY IN THE NEWS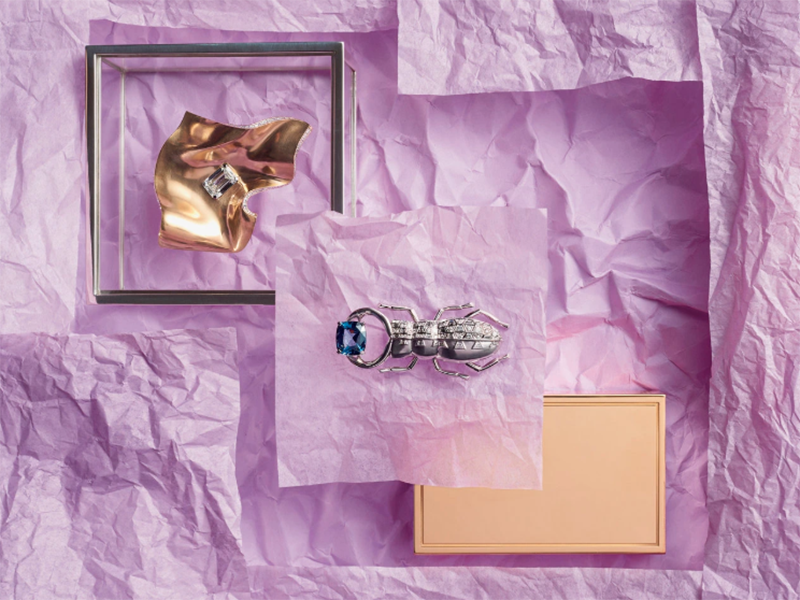 The New York Times reports that luxury giant LVMH is buying Tiffany & Co. for $16.2 billion. The deal is the biggest ever in the luxury sector, and adds a prominent American name to the LVMH stable of brands, to help propel the French luxury company beyond traditional soft luxury goods like clothing and handbags and into the hard luxury sector, which includes watches and jewelry. The deal, which still requires the approval of Tiffany's shareholders, is expected to close in the middle of 2020. In a September issue of T magazine, the Times also reported on Tiffany's first dedicated men's pieces for its annual Blue Book high jewelry collection. Traditionally, the brand's statement jewelry has been worn by princesses or movie stars, yet "half of Tiffany's customers are men," says Reed Krakoff, the company's chief artistic officer.