Art Jewelry Forum is pleased to share the news that members of our community find noteworthy. Providing a place to share interesting news is one way AJF is celebrating our 20th anniversary. Is something missing? The success of this compilation of compelling events, exhibitions, and items of interest to the jewelry community depends on YOUR participation.
If you're a member of AJF, you can add news and ideas to the monthly report by going here. If you aren't a member, but would like to become one, join AJF by making a donation.
ANNOUNCEMENT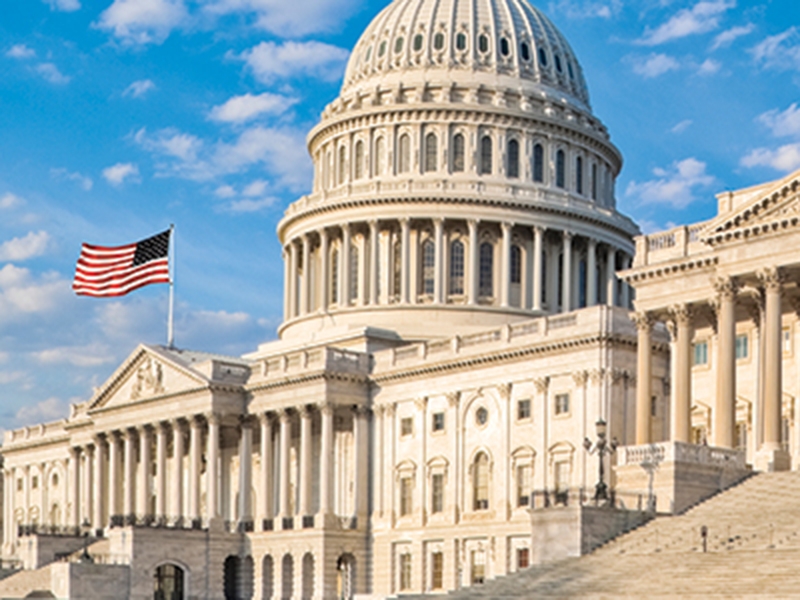 The results of the 2018 midterm Congressional elections are still coming in, and Jewelers of America has prepared a summary of the major changes on Capitol Hill and what they could mean for key issues that affect jewelry businesses.
ANNOUNCEMENT, INTERESTING LINK
A strong Margaret De Patta brooch is up for auction. There is also a Harry Bertoia brooch in the "Important Design" section of the same auction. Lots of other cool stuff, too!
MUSEUM EXHIBITION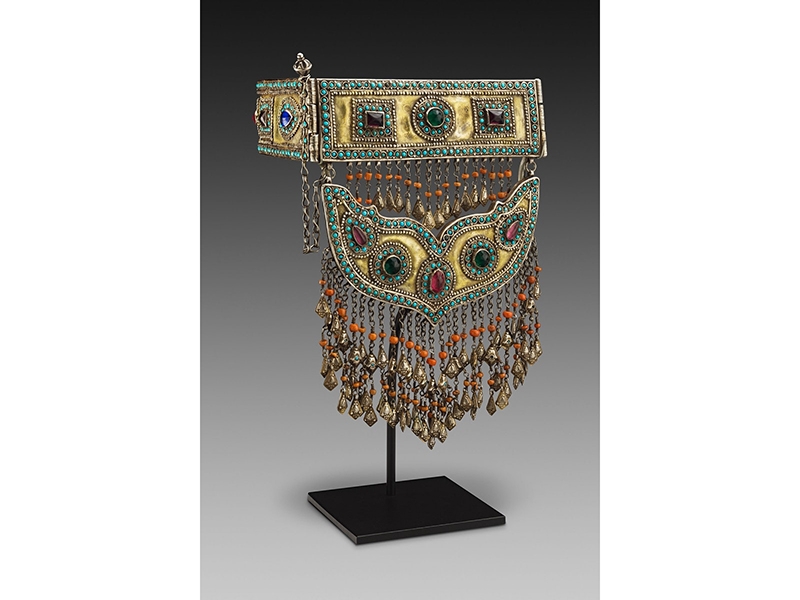 Ornamental Traditions: Jewelry from Bukhara, at the Art Institute of Chicago, through June 30, 2019. Located in present-day Uzbekistan, the Emirate of Bukhara (1785–1920) was an important center of Islamic religion and scholarship and a major oasis on the famous Silk Road that traversed Central Asia from ancient times. Some of the most magnificent examples of Uzbek jewelry come from the court of the last emir of Bukhara, Mohammed Alim Khan (1880–1944), where men and women dressed in embroidered silks, fine silver, and enameled jewels. Their jewelry served various functions, often simultaneously: indicating political status and wealth, signifying religious and spiritual practice, and marking important rites of passage or ethnic identity. This exhibition brings together nearly 50 jeweled objects from the Central Asian region of Bukhara—promised gifts from the private collection of Barbara Levy Kipper and her late husband, David—and rare ikat and embroidered textiles from the Art Institute's permanent collection. The jewelry and decorative objects presented in this exhibition offer an exceptional experience of a rich and vibrant artistic heritage rarely seen outside the former Soviet Union.
MUSEUM EXHIBITION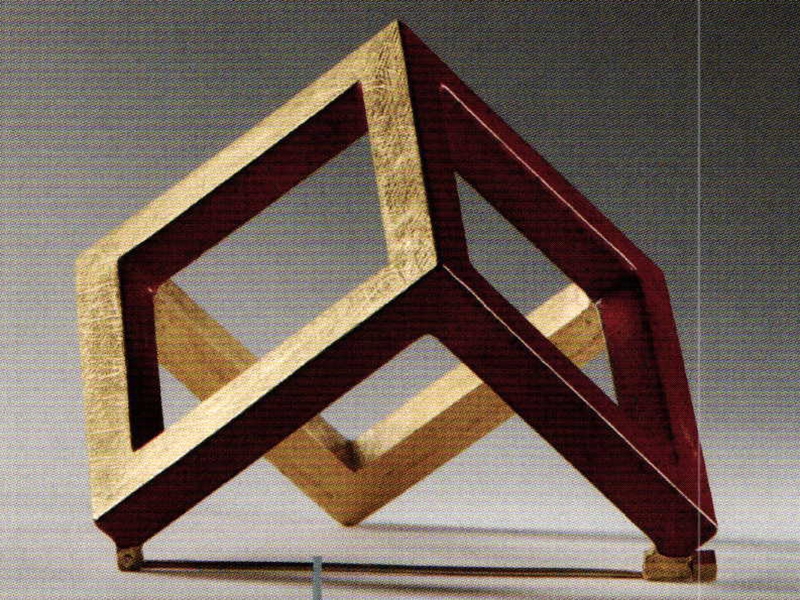 Rigour and Freedom: The Origins of Italian Contemporary Jewellery, at the Marino Marini Foundation, through March 24, 2019. Rings, earrings, necklaces, bracelets, and brooches designed and made as works of art. Sculptures to wear and admire, born from evolving thought, that tell the story of Italian genius in the art of gold. The shapes, functions, and characteristics of the 20th-century jewel are the protagonists. View the origins of contemporary jewelry through the masterpieces of three great masters of gold: the Paduan Giampaolo Babetto (1947), Francesco Pavan (1937), and Mario Pinton (1919–2008). This exhibition highlights for the first time the relationship between Pinton and Marino Marini, creator of jewels and works of art made with precious materials.
MUSEUM EXHIBITION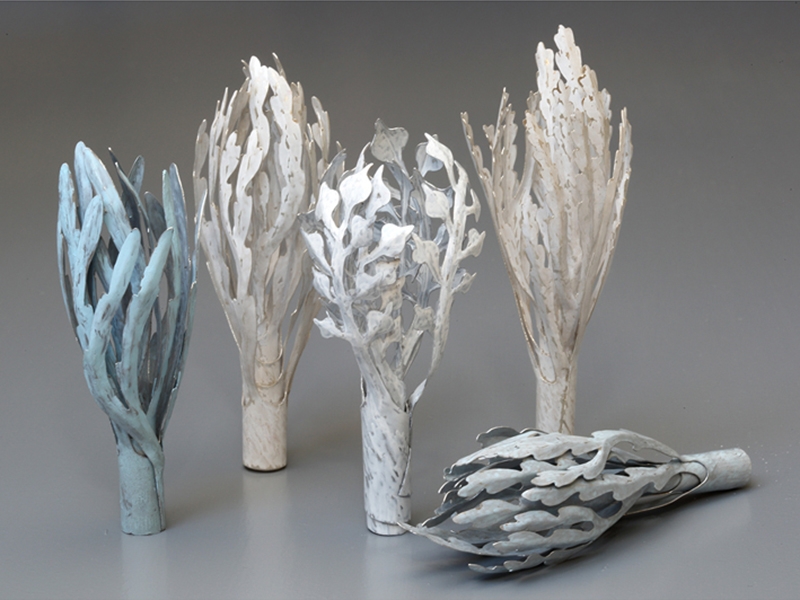 In Paris, a number of exhibitions by Israeli/French artists are taking place in December as part of the France-Israel 2018 season (some opened in November). Curator: Jean-Yves Le Mignot. Curators in charge: Vered Babai, Nicole Brémond. Galerie Elsa Vanier, 7 rue de l'Odéon, work by Marianne Anselin, Florence Croisier, Yael Friedman, Hadas Levin, Agathe Saint Girons, Shir Pins, closes December 5, 2018. Galerie l'Objet Rare, 11 rue Paul Bert, work by Michal Oren, Yakov Blooch (Rip), Edda Vardimon, Tehila Levi, various artists of the gallery, closes December 15, 2018. L'Institut National des Métiers d'Art, 23 Avenue Daumesnil, "Quatre Générations – Bijoux Israéliens," 32 Israeli artists present their recent work, closes December 25, 2018. Galerie La Joaillerie par Mazlo, 31 rue Guénégaud, work by Attai Chen and Carina Shoshtary, opens December 8, closes December 22, 2018.
JEWELRY IN THE NEWS
Read about Marie-José van den Hout in the New York Times. Her gallery, Galerie Marzee, in Nijmegen, the Netherlands, "is said to be the world's largest gallery for contemporary art jewelry."
JEWELRY IN THE NEWS
As the New York Times reports, Jameel Mohammed is the founder of Khiry, a jewelry collection inspired by the African diaspora. He founded the company in 2016 as a student at the University of Pennsylvania, with a Kickstarter campaign that raised $25,000 in less than a month. Numerous magazine features followed.
JEWELRY IN THE NEWS
The Independent reports that Myanmar's centuries-old tradition of goldsmithing was on the verge of being wiped out by machine-made jewelry when NGO Turquoise Mountain worked its alchemy. Now, artisan goldsmiths are poised to make an ethical comeback.
JEWELRY IN THE NEWS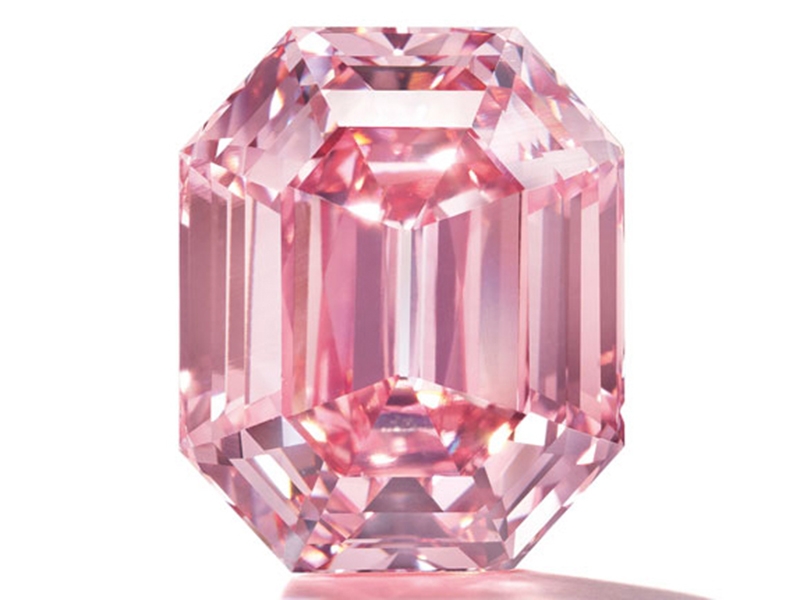 Harry Winston just acquired the "Pink Legacy", a 19-carat pink diamond, for more than $50 million, reports National Jeweler. At Christie's Geneva's Magnificent Jewels sale, the stone broke an auction world record for price per carat for a pink diamond.
JEWELRY IN THE NEWS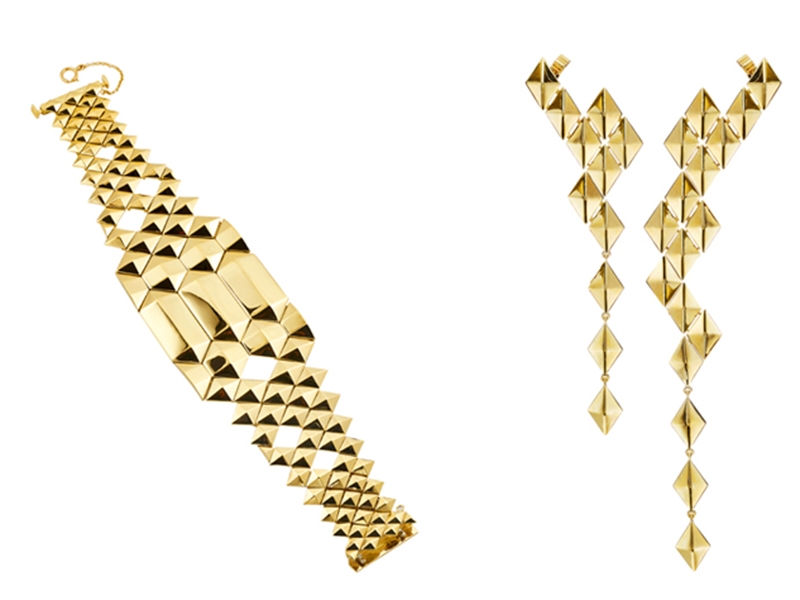 Cadar's "Second Skin" is a textural design feat, according to National Jeweler. Inspired by nature, the collection translates feathers, reptilian scales, and fur into ultra-luxurious jewelry that moves.
JEWELRY IN THE NEWS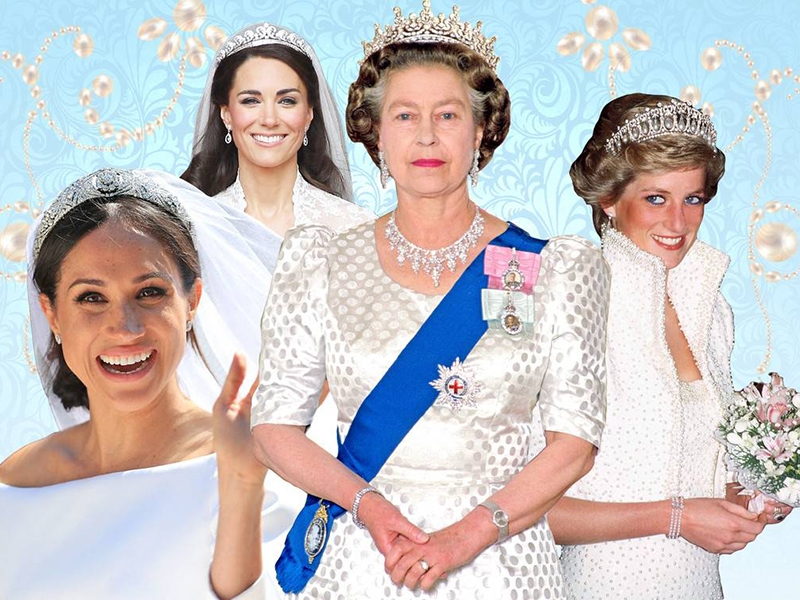 Read about crown jewel intrigue: Kate Middleton, Meghan Markle, Diana, Camilla, and the epic tale of royal tiaras. At eonline.com.
INTERESTING LINK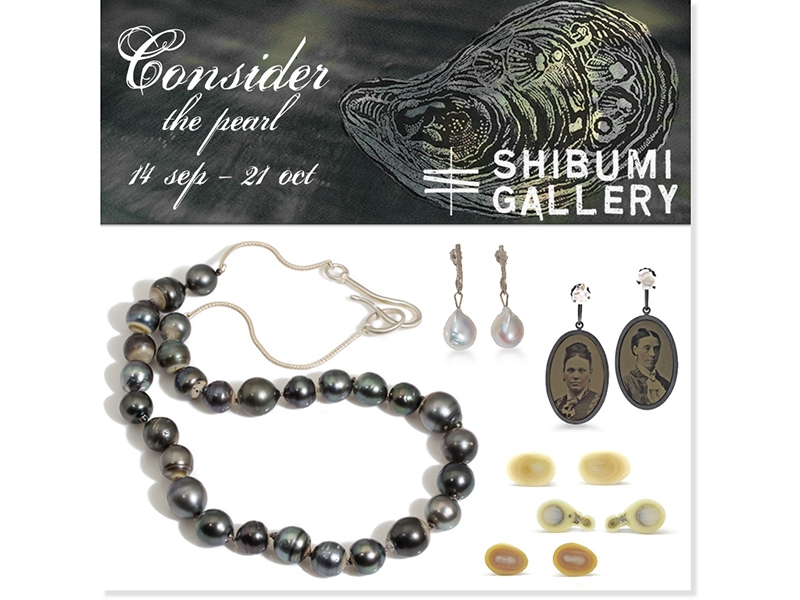 Shibumi Gallery has completed an article/blog post about pearls. It contains information about pearls both historical and not, and how to make them look less traditional, which includes art jewelry. Have a look to see if it may be of interest.
OPEN POSITION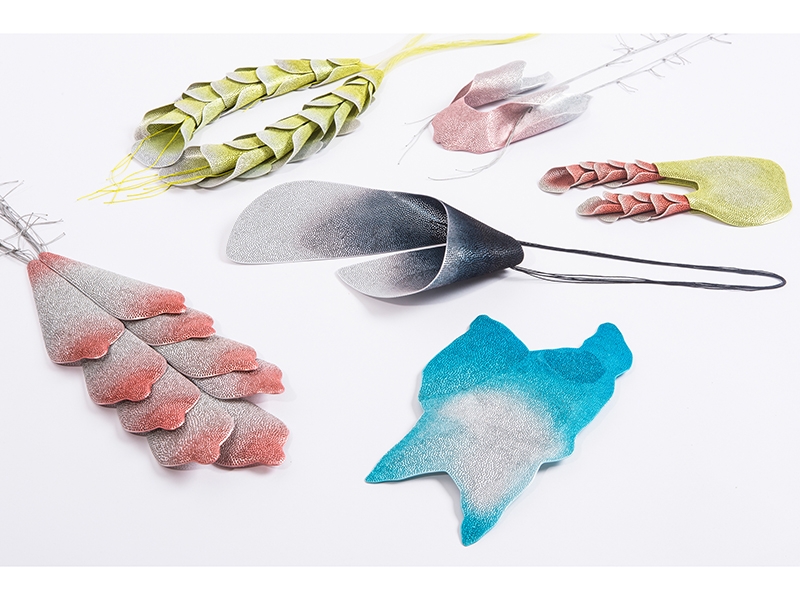 HDK – Academy of Design and Crafts in Gothenburg, Sweden, is hiring a professor of crafts specializing in jewelry art. The position involves planning and conducting education within the master's program in crafts, which includes the disciplines of ceramic art, jewelry art, and textile art, while working in close cooperation with the program coordinator and other professors within the discipline of arts and crafts. The position also includes developing the jewelry art program at the undergraduate and postgraduate level, together with other staff members of the jewelry art faculty. The deadline for application is December 20.