Art Jewelry Forum is pleased to share the news that members of our community find noteworthy. Providing a place to share interesting news is one way AJF is celebrating our 20th anniversary. Is something missing? The success of this compilation of compelling events, exhibitions, and items of interest to the jewelry community depends on YOUR participation.
If you're a member of AJF, you can add news and ideas to the monthly report by going here. If you aren't a member, but would like to become one, join AJF by making a donation.
MUSEUM EXHIBITION
Designers and Jewellery 1850-1940: Jewellery and Metalwork from the Fitzwilliam Museum showcases little-known treasures from the Fitzwilliam Museum's outstanding collection. This exhibition celebrates exquisitely designed and often hand-crafted jewelry and metalwork from the late 19th and early 20th centuries. Encompasses a wide range of styles, from the complex and intricate historicist and Neo-Gothic, the naturalistic Arts & Crafts, the sinuous curves influenced by the European Art Nouveau movement to the structural modernity of the 1920s and 1930s, with over 70 pieces by 20 designers. Includes jewelry by some of the finest jewelers of their times—Castellani, Giuliano, Robert Phillips, and John Brogden, C.R. Ashbee, Henry Wilson, Gilbert Marks, and John Paul Cooper—and unique jewelry designed by the artist Charles Ricketts, which holds a special place in the history of queer art in Britain, having been designed for the couple Katharine Bradley and Edith Cooper, known collectively as the author Michael Field. Through November 11, 2018.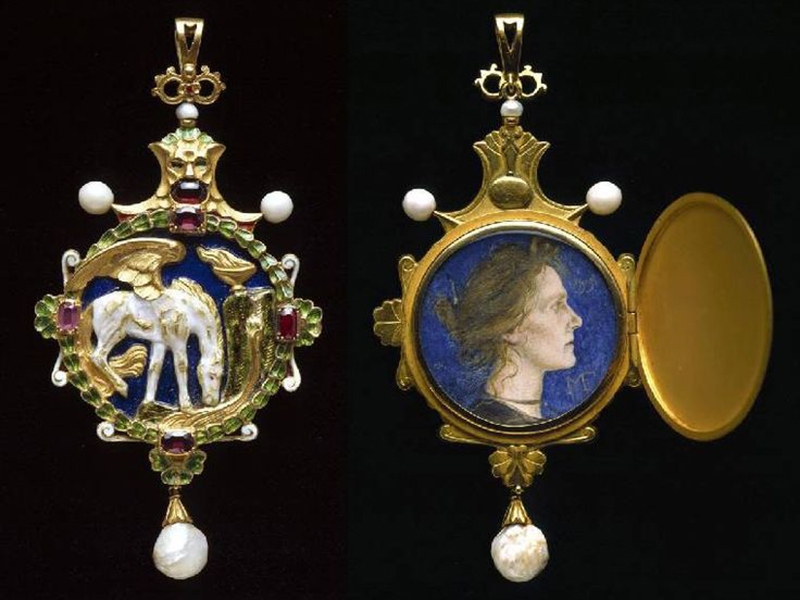 MUSEUM EXHIBITION
The Worlds of Chaumet: The Art of Jewellery since 1780. The longest established jeweler on the exclusive Place Vendôme in Paris, Chaumet has shaped the face of elegance since 1780. From its origin as the official jeweler to Emperor Napoleon I and Empress Joséphine to today, Chaumet has continuously strived to balance tradition and innovation, with many of its creations now considered masterpieces of decorative arts. Curated by Henri Loyrette, honorary president of the Louvre Museum, this exhibition, on view at the Mitsubishi Ichigokan Museum, in Tokyo, introduces Chaumet's tradition and history over the last 240 years. This exhibition features about 300 pieces of jewelry, including diamond tiaras and necklaces, as well as heritage drawings and photographs that have never before been on display. Until September 17, 2018.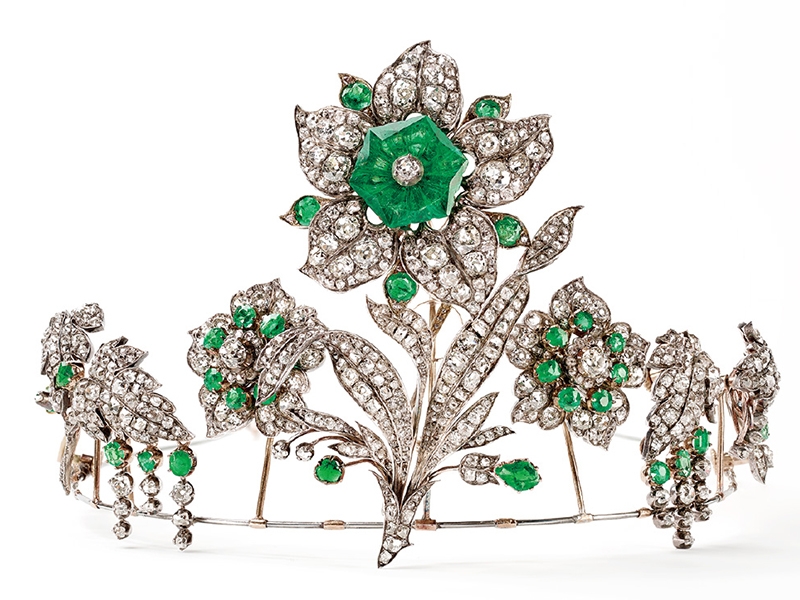 MUSEUM EXHIBITION
Symmetry in Stone: The Jewelry of Richard I. Chavez, at the Heard Museum, closes August 5. Richard Chavez (San Felipe Pueblo, b. 1949) studied architecture at the University of New Mexico in Albuquerque. He taught himself jewelry making through diligence and trial and error. Chavez entered his first competition, the Eight Northern Indian Pueblo Arts and Crafts Show, in 1976. Winning the grand prize for a white mother-of-pearl necklace, ring, and bracelet set sparked Chavez's jewelry-making career. Now, some 40 years since he first tried to solder metals, Chavez is one of the Southwest's leading jewelers, with works recognized for complex inlay, architectural sensibilities, and striking color patterning.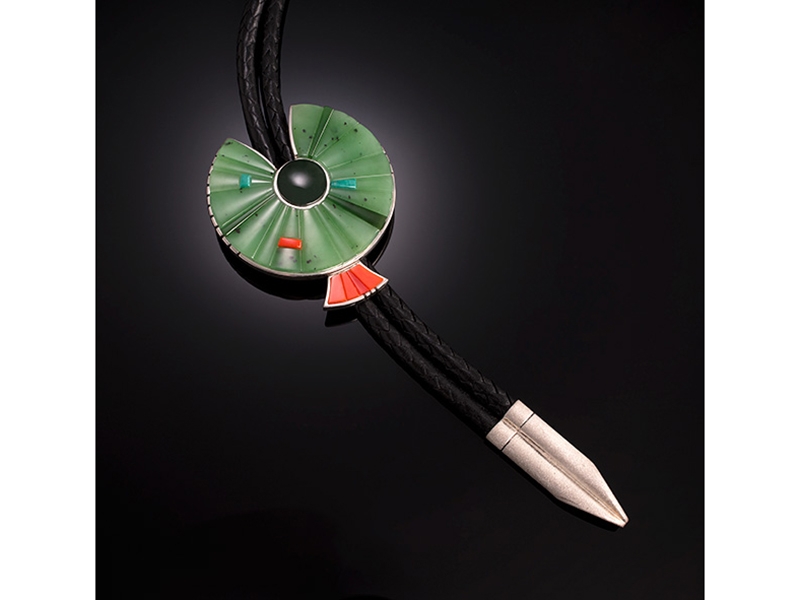 MUSEUM EXHIBITION
Torques et Compagnies. Since the 19th century, the chalk of Champagne has delivered a considerable number of objects buried in Iron Age necropolises that have helped successive generations of archaeologists forge shared references to build and rebuild the image of the Gauls. This exhibition highlights the most characteristic of Gallic jewels, the torc. At the Vix, in Châtillon-sur-Seine, in France, through September 16, 2018.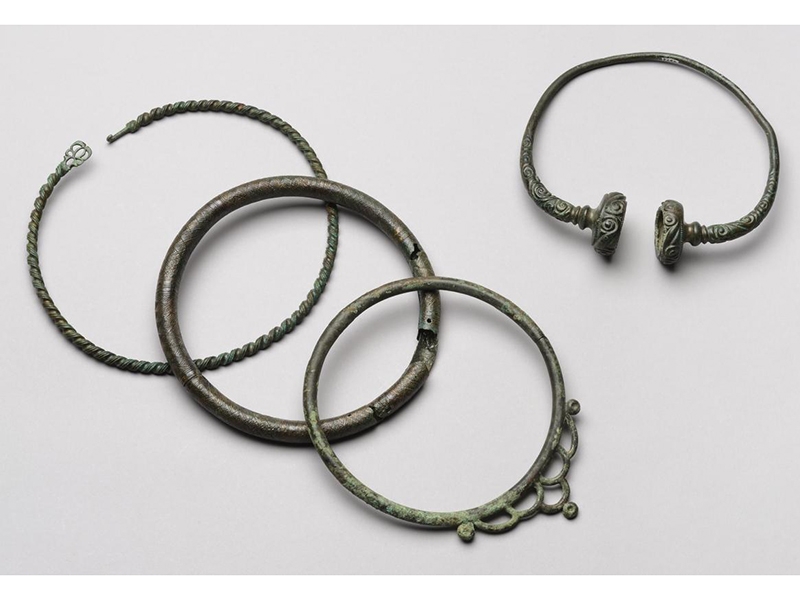 MUSEUM EXHIBITION
The Art of Power: Habsburg Women in the Renaissance focuses on three remarkable women who set standards in courtly culture within the Habsburg dynasty: Archduchess Margaret, governor of the Burgundian Netherlands (1480–1530), Archduchess Mary, Queen of Hungary (1505–1558), and Archduchess Catherine, Queen of Portugal (1507–1578). The exhibition presents around 100 works from important European collections in Austria, Hungary, Portugal, Switzerland, and Germany: Kunstkammer objects, tapestries, portraits, sculptures, illuminated manuscripts, valuable gemstone jewelry, and objects from new foreign lands. Such treasures and luxury articles were important for courtly representation in the Renaissance and reflected the social status, rank, and wealth of the ruling families of the 16th century. Through October 7, 2018, at Schloss Ambras Innsbruck.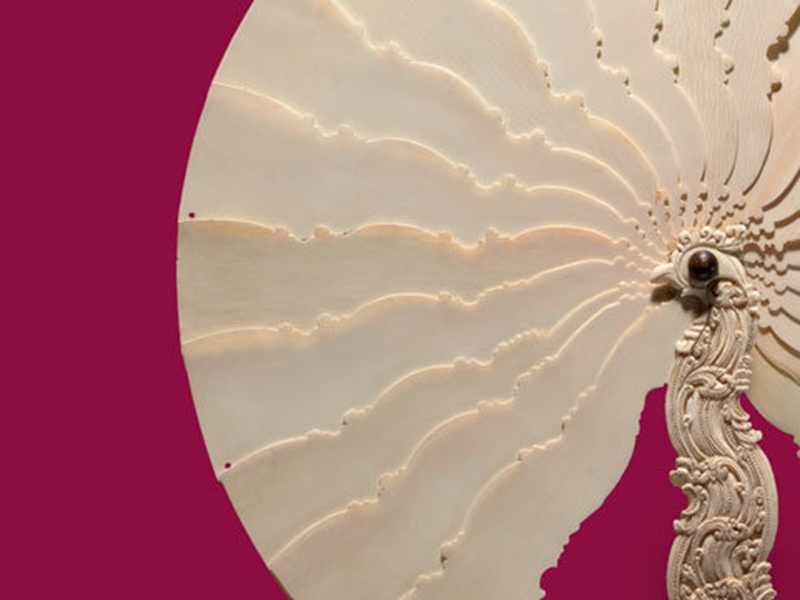 MUSEUM EXHIBITION
New Horizons: From Jewelry to Sculpture, a temporary exhibition at the Ilias Lalaounis Jewelry Museum. During the Renaissance period, artists managed the skills of different styles before settling as one that they were mostly recognized for. Fine arts were a prerequisite for all trainees, while decorative arts such as goldsmithing were practiced only by the most skilled of artists. Nowadays, artists work the other way around. Education and training begins on one art form and only later do artists begin to experiment with unconventional materials, styles, and various art forms.
In this exhibition, renowned sculptors and studio jewelers as well as young artists responded to an open call for exhibiting with artists of unequal caliber. Their positive nature is proof that once given the impetus to participate in an exhibition with no constraints, limitations on subject or matter, material, forms and size, new art is created. All 26 artists experimented with accustomed and fresh materials and divergent forms.
CALL FOR ENTRY—EXHIBITION
In celebration of its 40th anniversary, the Metal Museum is organizing an exhibition titled 40 Under 40 to showcase the work of the next generation of metal artists. The exhibition seeks to include a variety of metals, as well as a variety of techniques and forms.
Artists may submit up to 3 pieces. Limitations: 1) Must be 40 years of age or younger at the time of the exhibition opening, which will be May 26, 2019. 2) Primary material of the artwork must be metal. 3) Artwork must weigh less than 200 lbs., or, if it weighs more than that, it must be able to be displayed outdoors. 4) Artwork may not exceed 72″ in any direction. 5) Artwork made prior to 2013 will not be considered. 6) Artwork must be completed at the time of the application. Works in progress and/or designs for new works will not be considered. Application deadline: October 1, 2018. Click here for more info.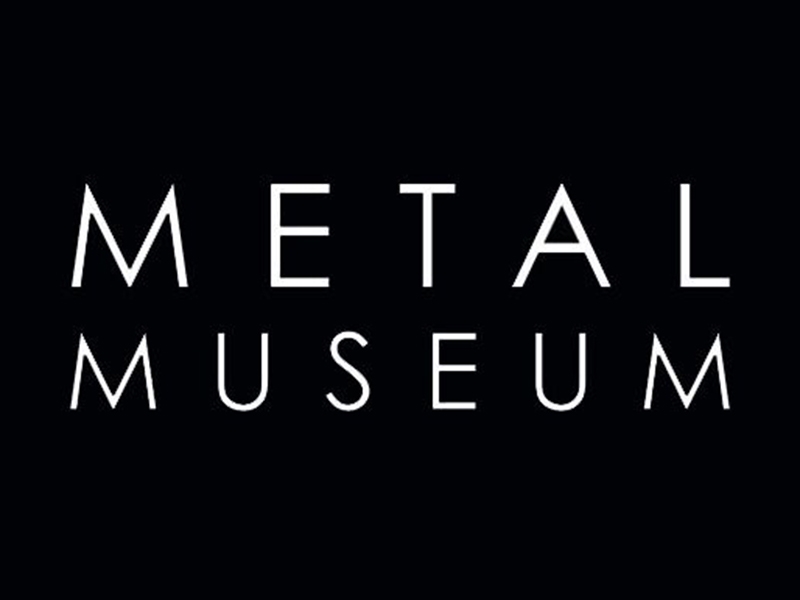 CALL FOR ENTRY—PUBLICATION
Due to the enthusiastic reception given to last year's debut edition, the Society of North American Goldsmiths (SNAG) announces the call for entries for Volume 2 of its Jewelry and Metals Survey (JAMS) publication. The mission of this annual publication is to propel the field forward, highlight the best new artwork being produced in jewelry and metals, and shine a spotlight on the diverse range of work being produced. The jurors for the 2018 edition of JAMS include Hoss Haley, Todd Reed, and Jen Scanlan. JAMS is an annual survey of the jewelry and metals created over the previous year in contemporary art, architecture, craft, and design by emerging and established artists and students, showcasing around 200 juried objects, which can be traditional or art jewelry (including functional or non-functional pieces), sculptural or architectural works, public art, design objects, video, performance, or other forms of contemporary practice utilizing these materials and forms.
SNAG invites all artists, craftspeople, designers, public artists, and architects worldwide to submit images of their new works that focus on metal and/or jewelry. Everyone from any sector of the field at any level of experience is encouraged to apply. Curators are welcome to submit recent work purchased by their institution.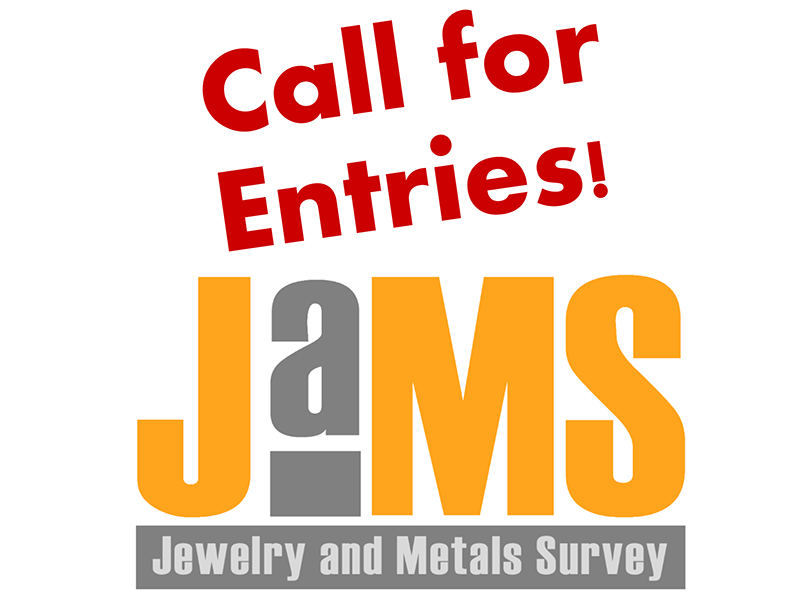 CALL FOR ENTRY—FESTIVAL
Two calls are now open for submitting applications within the next WIENER SCHMUCKTAGE 2018 International Festival for Contemporary Jewellery.
The international WIENER SCHMUCKTAGE Open Call 2018 is addressed to all jewelry artists interested in showing their necklet piece in the MAK – Austrian Museum of Applied Arts / Contemporary Art.
The international Open Call for participation in the Fab Atelier Jewellery Award is addressed to all jewelry artists who want to establish their own jewelry brand granting support in the value of 5.000 Euro.
CALL FOR ENTRY—POSITION OPEN
Blood Milk Jewels is an all-female independently owned and operated Philadelphia based handmade jewelry design company focused on creating jewels inspired by Victoriana, Jungian Alchemy, Surrealism and Melancholia. They are looking for a full-time Bench Jeweler to join the team. Contact April Rosentreter for more information.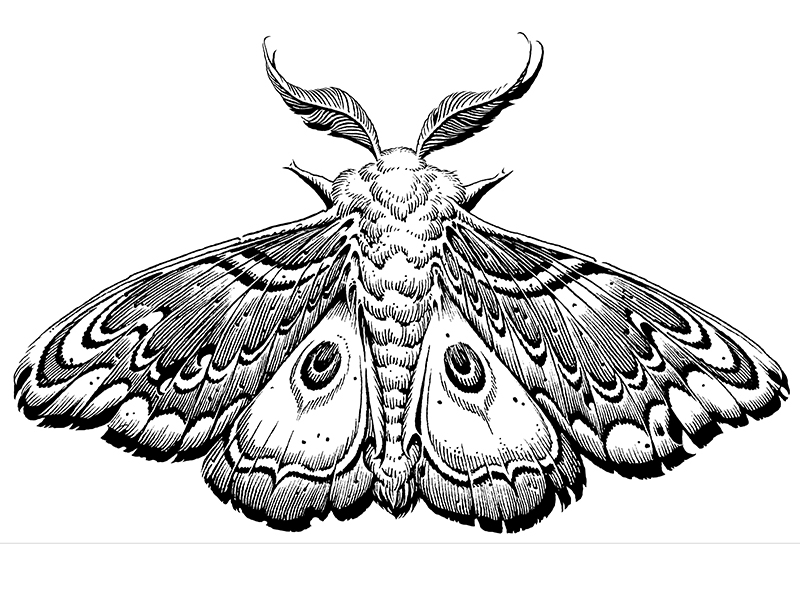 JEWELRY IN THE NEWS
Born to recycle, industry leader Hoover & Strong has been doing it more than a century. Hoover & Strong President Torry Hoover speaks with passion in Mid-America Jewelry News about his company's commitment to the environment. The precious-metal refining company is a cut above in the green movement, with 100 percent of its metals coming from recycled sources.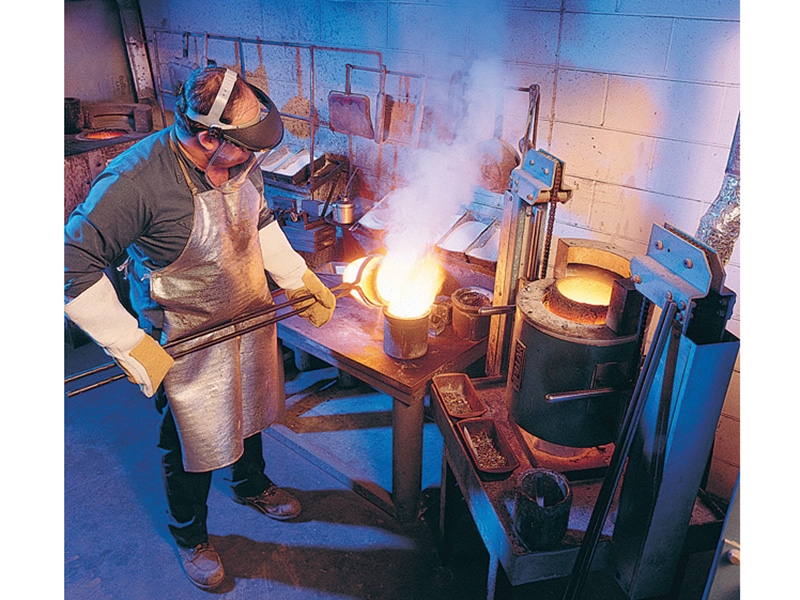 JEWELRY IN THE NEWS
The South China Morning Post reports that DNA tests have identified the notorious "Pink Panther" thieves 15 years after jewelry heists in France. Between 1999 and 2015, these criminals are thought to have carried out at least 380 armed robberies, targeting high-end jewelry stores and snatching US$391 million worth of loot.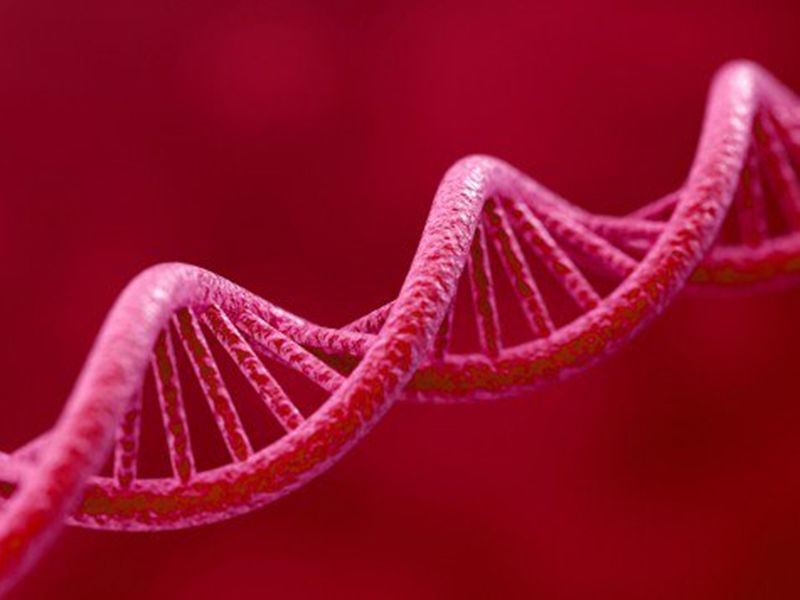 JEWELRY IN THE NEWS
Mid-day.com reports that an auto rickshaw driver in Mumbai returned gold and diamond jewelry worth thousands to a couple that forgot a bag in his vehicle. On finding the jewelry worth 50,000 lakh, the driver proved he has a heart of gold. Bipinbhai Patel spent an entire day searching for the couple, and even called acquaintances in the police for help, until he finally tracked them down.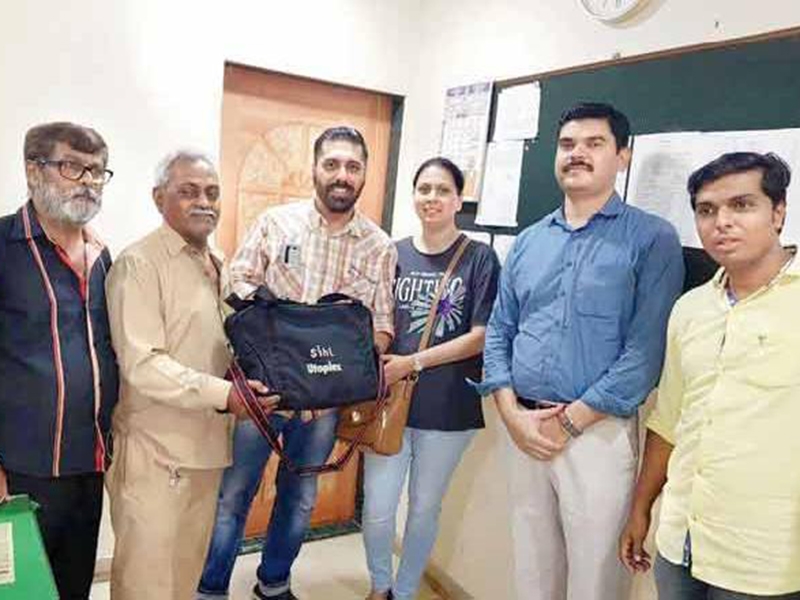 JEWELRY IN THE NEWS
The Hong Kong jeweler Wallace Chan spent seven years developing a type of porcelain that is five times harder than steel, reports the New York Times, and he's ready to demonstrate it.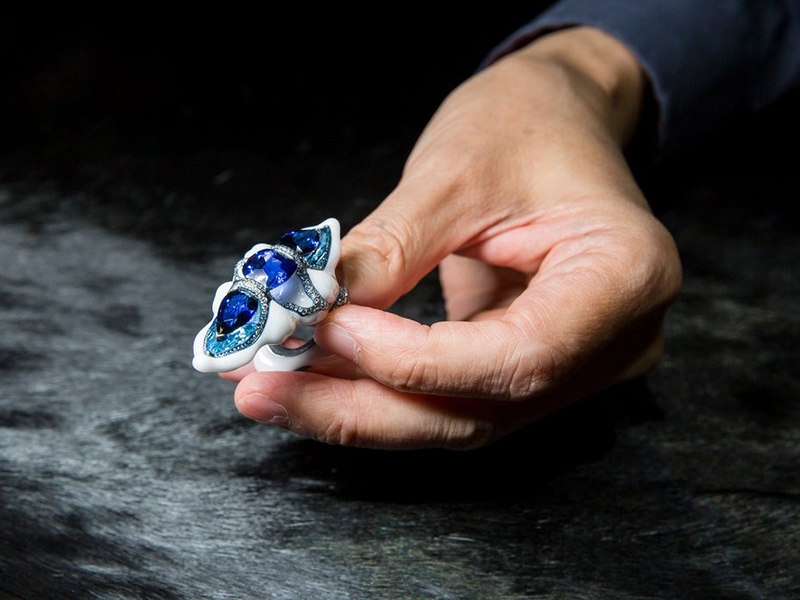 JEWELRY IN THE NEWS
A star's red carpet dress is world news and so, increasingly, is her jewelry. Small wonder the premier houses have forged relationships with Hollywood's top stylists. Read more about it in the article Oscars Jewellery: The Award For Best Earrings Goes To…, from Vanity Fair.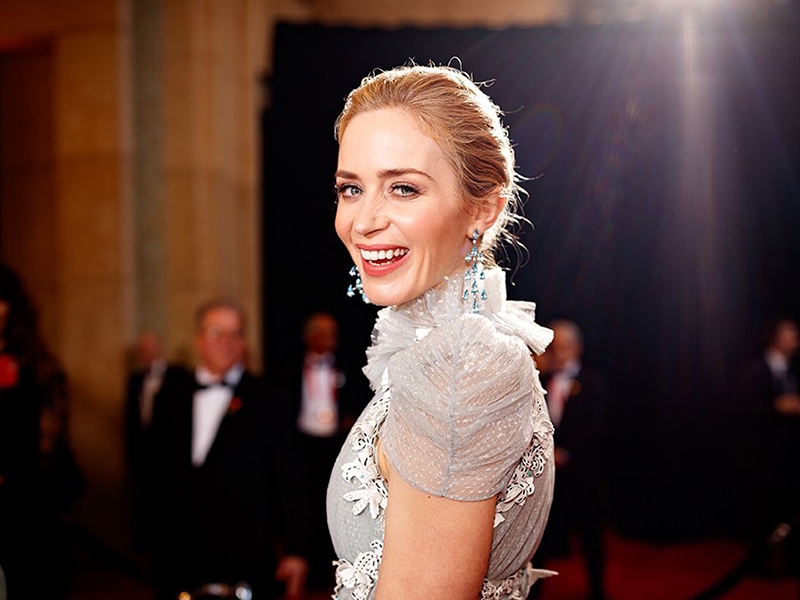 JEWELRY IN THE NEWS
National Jeweler covered the Women's Jewelry Association's recent annual Awards for Excellence, which marked 35 years of supporting women in the jewelry industry, and reports it had a decidedly different feel this year.