Art Jewelry Forum is pleased to share the news that members of our community find noteworthy. Is something missing? The success of this compilation of compelling events, exhibitions, and items of interest to the jewelry community depends on YOUR participation.
If you're a member of AJF, you can add news and ideas to the monthly report by going here. If you aren't a member, but would like to become one, join AJF by making a donation.
ANNOUNCEMENT
If you missed attending any of our AJF Live events, you can still watch them—we record them all and post them on our website so you can enjoy them whenever it's convenient. Here's a list, with links to the videos:
ANNOUNCEMENT—GRANT RECIPIENTS
In June, Iris Eichenberg received a $5,000 grant from the Center for Craft for the Hand Medal Project. "The scope of the Hand Medal Project is vast, its aim is straightforward: for artists, jewelers, students, and professionals to craft medals that will honor the service and sacrifice of health workers during COVID-19. Infused with the gratitude of the ex-voto and the tribute of a medal, these hands will be made and collected from the beginning of May until the end of October, then bestowed upon medical workers the second Sunday in November. We will hand the hands over to one giver per institution." Learn more in the article AJF published a few months ago. Congratulations, Iris!
Lauren Kalman and Matthew Lambert received a curatorial fellowship, also from the Center for Craft, for Desire Paths, which "looks at makers both within the discourse of craft and ones that exist on the periphery of the craftscape who focus on the movement of the body towards something desirable. These desires of the body are in relationship to: nature, tech, self, and society. Using architectural theory and queer curatorial strategies, Desire Paths will examine the possibilities and futures of bodies, revealing connections between the corporeal and craft."
EXHIBITION—ONLINE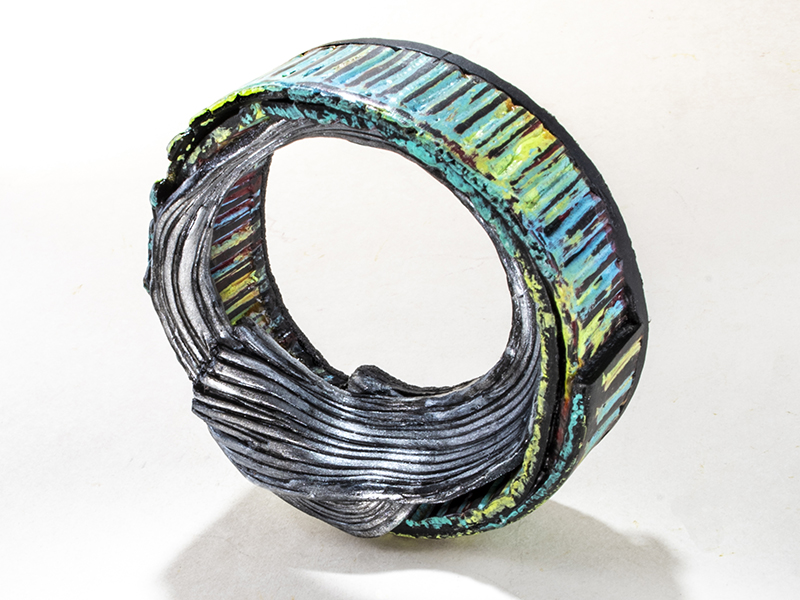 The global COVID-19 pandemic has impacted life in ways that are difficult to comprehend. In addition, large-scale protests continue across the United States and around the world. Amid this, artists create. Wanting to include the community in a creative conversation about these unique times, the Racine Art Museum and RAM's Wustum Museum invited artists to participate in its inaugural virtual art show, called From the Heart. One hundred five artists from around the world submitted works created during the global health crisis of 2020. Whether turning to current social and cultural issues or using art as an outlet, these artists underscore the value of the creative process.
A brooch by 2Roses, titled My Quarantine Corral Has a Silver Lining, perfectly captures the exhibition's spirit. "Our life experience always finds its way into our art," states artist Corliss Rose. "We are incredibly grateful that our quarantine experience has been relatively bearable and wanted to express something positive during this time. That is why the silver lining is splashing out onto the rest of the world." Online, through October 4, 2020.
EXHIBITION—ONLINE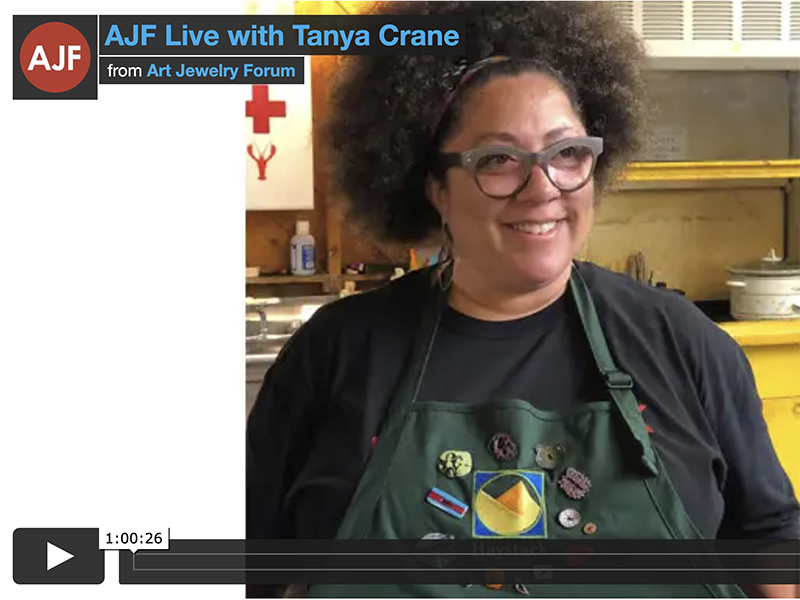 Pocosin Arts School of Fine Craft is showing an online exhibition of faculty work through August 31, 2020. Includes jewelry pieces by Jamie Bennett, Nancy Mēgan Corwin, Tanya Crane, Chris Darway, Frankie Flood, Zachery Lechtenberg, Barbara Minor, Alison Pack, and Molly Sharp, as well as metal work by Taehyun Bang and Harlan Butt. All work is for sale.
EXHIBITION—CLOSING SOON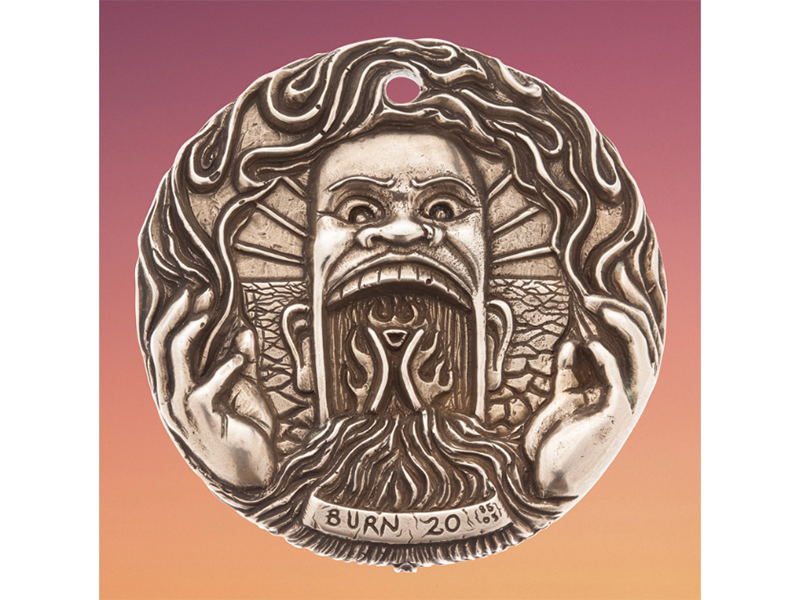 Since 1986, Burning Man has drawn tens of thousands for a week of art-making, community building, and radical self-expression. Artists create large-scale and interactive works, as well as portable and personal works of art for gifting and exchange. Playa Made: The Jewelry of Burning Man offers an up-close look at the jewelry created for and during the festival.
Jewelry is an integral part of the Burning Man event and has many uses, including fostering personal connections. The creative and communal spirit, along with the symbols of Burning Man, are crafted into pressed glass coins, lakebed-clay charms, inlaid wood pendants, intricate necklaces, and other pieces of jewelry—all given freely during the event, without expectation of compensation. Playa Made includes 200 pieces by more than 60 artists. Featured works range from handmade pieces from professional jewelers, such as Thomas Mann and Kenn Kushner, to pieces designed by so-called burners and manufactured commercially. This exhibition is curated by Christine Kristen, aka LadyBee, and originated at the Fuller Craft Museum. It features the jewelry that LadyBee has collected at Burning Man over the past 25 years. At Bellevue Arts Museum, in Bellevue, Washington, USA, through August 23, 2020.
STUDENT EXHIBITIONS—ONLINE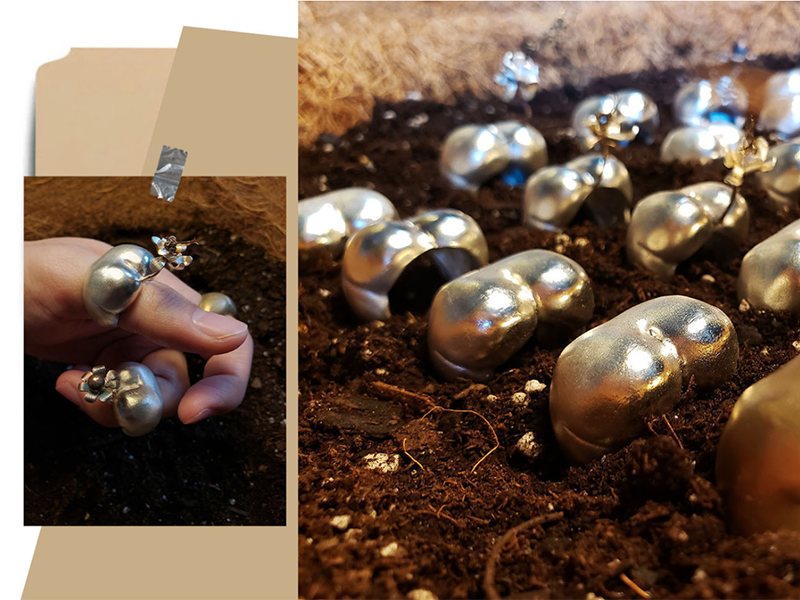 The jewelry students at HEAD – Genève passed their graduation exams July 9–10. Their collections are online on HEAD – Genève's website. There's a wide range, including leather finger-wear that doubles as a cardholder, a hat that converts into a facemask, eyewear, and button covers, as well as more traditional jewelry. The students hope to show their graduate collections in Paris, during the Parcours Bijoux event to be held in October 2020, which is still scheduled for the time being.
See BFA work by Pratt students by going to this link, then refine the search by selecting "BFA Fine Art (Jewelry)," which appears on the second line of boxes.
EMPLOYMENT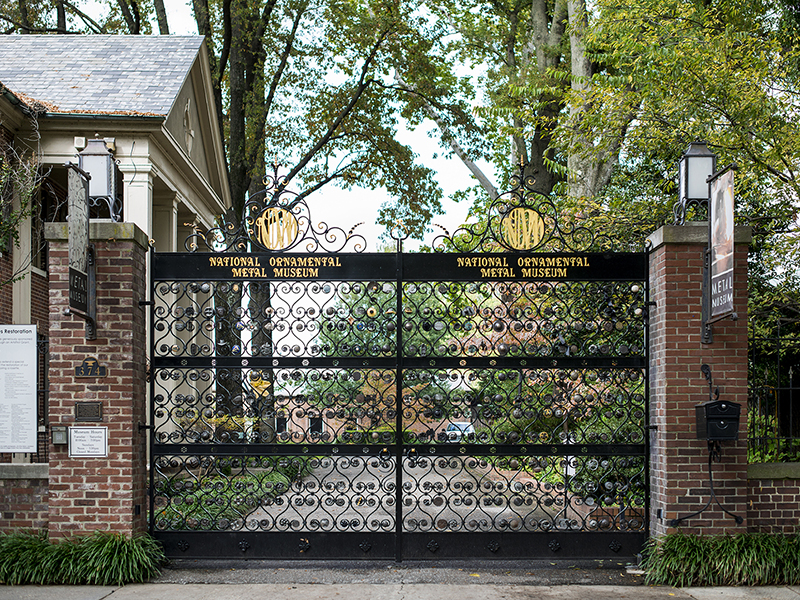 The Metal Museum, in Memphis, TN, USA, is seeking a full-time exhibitions coordinator. This person will oversee the planning, development, design, and organization of temporary exhibitions at the Museum, including the Master Metalsmith and Tributaries series. They will be responsible for logistics, record-keeping, grant management, and the creation of educational materials for exhibitions-related initiatives. Candidates should have a BA with a major in contemporary art history, museum studies, or a related field. Highly qualified individuals will be organized, with strong interpersonal skills. Get the full job description.
EMPLOYMENT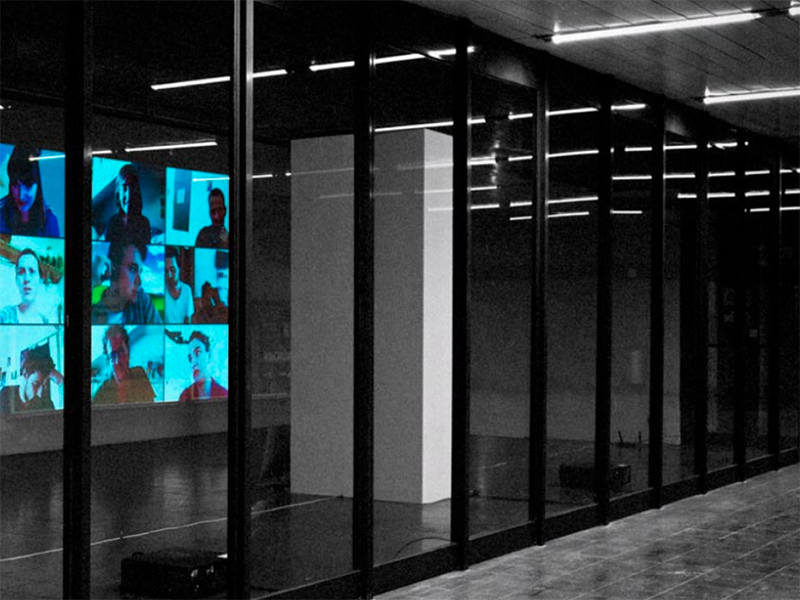 The Academy of Fine Arts Munich is hiring a newly created position: professorship for contextual practice. The professor will work with all students within the fina arts department who are interested I aspects of articstic research. The academy seeks an artist with extensive research experience (for example, PhD) in the field of jewelry and hollowware and the ability to teach in English. The application deadline is September 18, 2020. Email Professor Karen Potoppidan with questions and full details of requirements and how to apply.
GRANT OPPORTUNITY
NYCJW is excited to launch a grant-funding program to directly support jewelers involved in its platform. For the first iteration of the HERE WE ARE Grant Program, NYCJW will provide a financial award to two black jewelers from the US who demonstrate a commitment to their craft and seek funding to advance their career or business. Applications will be available starting this month. Learn more.
HERE WE ARE (HWA) was created by NYC Jewelry Week to celebrate the individual and unique voices that make the jewelry world incredible. HWA is a strategic initiative that supports the diverse spectrum of creators within the jewelry community by creating impact and action within and outside the industry through awareness, empowerment, and education. Launched in 2019 under the direction of NYCJW's Director of Cultural Diversity and Inclusion, Elliot Carlyle, HWA is a combination of community-driven events including panels, webinars, and exhibitions, designed to reflect and celebrate the many and varied cultures and visions across New York City.
SCHOLARSHIP OPPORTUNITY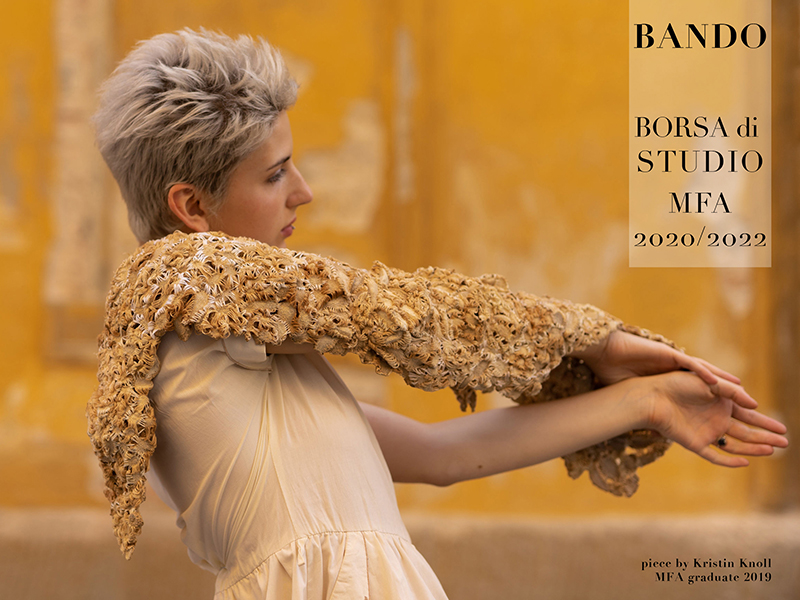 Alchimia Contemporary Jewellery School in Florence is offering two scholarships for its 2020–2022 MFA in Fine Arts & Body Ornaments. The scholarships will cover half the enrollment fee of the two-year course, equivalent to €14,100. Applicants must have Italian citizenship or an Italian passport. The deadline to apply is August 25, 2020. Get more information.
JEWELRY IN THE NEWS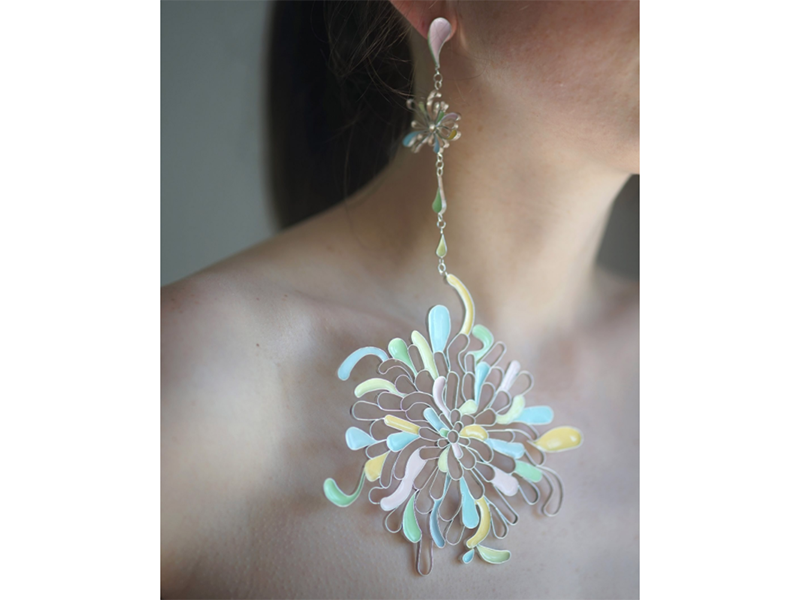 Dezeen featured work from the students graduating from PXL-MAD School of Arts, in Hasselt, Belgium, with master's degrees in jewelry design. View the article.
Dezeen also published an article on jewelry designs featured in New Designers, the UK's largest design graduate show. Among them is a collection that promotes inclusivity, incorporating a variety of metals in mokume-gane to create jewelry that matches many skin tones; work that examines the construction of femininity; and another that explores male homosexuality and the fetishization of the hyper-masculine through the lens of a working-class background.
JEWELRY IN THE NEWS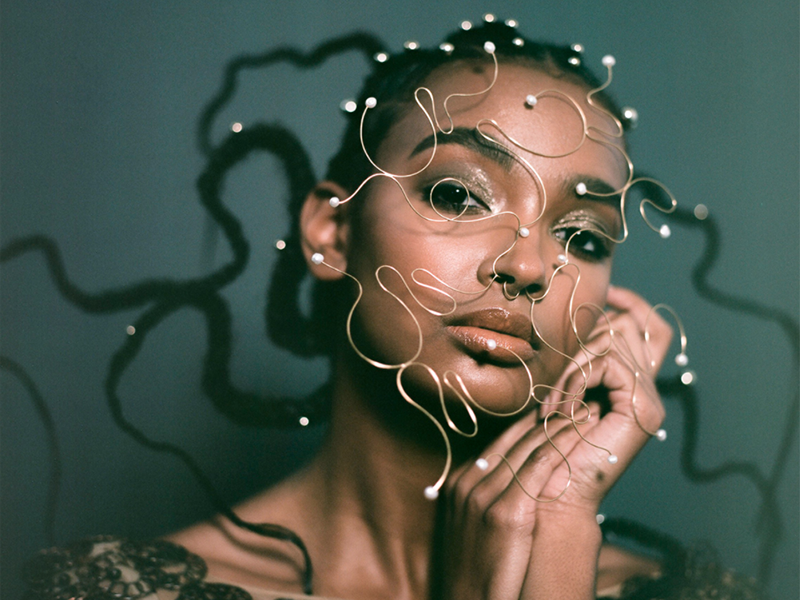 Last month, Colossal featured Los Angeles-based designer Laura Estrada, who "handcrafts sustainable jewelry pieces that are conceptually driven, sculptural adornments for the body and face. She uses ancient metalsmithing techniques to create timeless, wearable heirlooms that merge fashion with art. … Metal is the designer's chosen medium, and she describes it as a fierce, unforgiving, stubborn, resilient, and enduring material. … After receiving her BFA, Estrada undertook an apprenticeship with a master jeweler, an experience that refined her skills before she launched Laura Estrada Jewelry in 2018." Along with more commercial jewelry work, the artist has also made hair pins, eyeglasses, and objects. Read more.
INTERESTING LINK—PODCAST
The Jewelry Journey podcast series, by Sharon Berman, recently focused on the innovative work of Cara Croninger, as discussed by Saudia Young, Croninger's daughter, and with an intro by Lisa M. Berman, of Sculpture To Wear. Listen to the podcast, watch the video, or read the transcript.
INTERESTING LINKS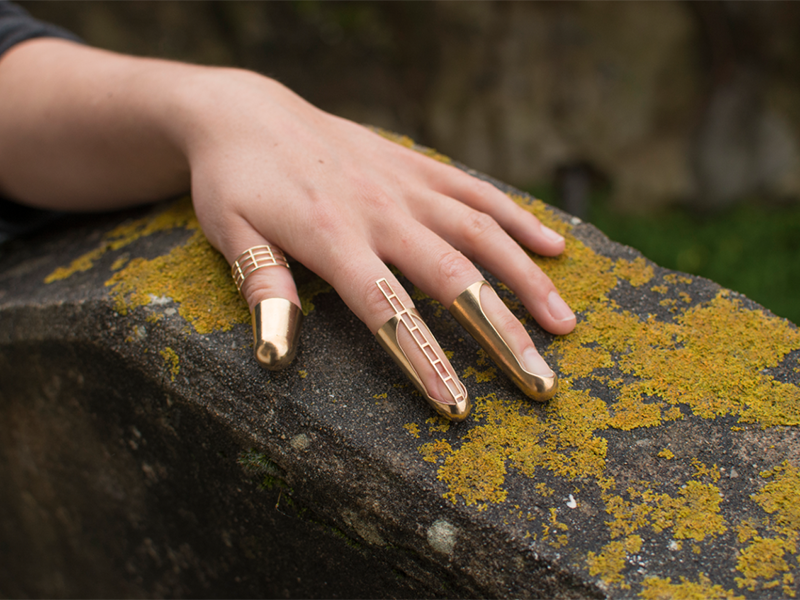 designboom featured several articles on jewelry recently. First, it focused on Studio B Severin, which has "developed three pieces of jewelry for daily cleaning routines as a holistic approach to life. The project, titled kirei, is based on research on cleaning in Japan. It explores cleaning as a mindfulness practice inspired by the training of Buddhist monks." The jewelry protects the fingertips as its wearer picks up litter. Read the article.
It also reported on craft.tokyo, whose mimiwa line of jewelry—custom-made calligraphy-inspired earrings made from Japanese lacquer—encourages viewers to reconsider an art form they see in their everyday lives. The Japanese believe that "words contain a spiritual power. Each kanji contains formidable strength; a simple phrase can cause feelings and emotions such as happiness, hurt, anger, understanding, or sadness. Due to this, the designers aim to create personalized art pieces with special meanings for each individual who purchases them. The earrings can use names, favourite sayings, or anything that has symbolic meaning to the person," states the article.
Finally, it published an article about the design team at Hybrid Body Lab, "which introduces wearable Wovenskin, an investigation into technologies of on-skin interfaces. The team is part of Cornell Research Lab, [and] seeks to invent materials, processes, and tools for crafting technology on the body surface. The team writes: 'Weaving as a craft possesses the structural, textural, aesthetic, and cultural expressiveness for creating a diversity of soft, wearable forms that are capable of technological integration. Wovenskin extends the woven practice for crafting on-skin interfaces (aka, 'smart tattoos'), exploring the potential to weave a second skin." Read the article, and check out Hybrid Body Lab's website to see other interfaces they've developed, many of which are quite lovely.
INTERESTING LINKS
Kadri Mälk's book HUNT: is making the rounds and getting attention. She sent in a link to an online review, by Una Meistere, on arterritory, as well as a video featuring Mart Kalm, the rector of the Estonian Academy of the Arts, talking about the book on OP, a prime-time program, that aired on Estonian TV on April 30, 2020—congratulations, Kadri!
INTERESTING LINK
JCK reports "there's a movement afoot to create a new association that would promote BIPOC [black, indigenous, and people of color] members of the jewelry industry. … The group's goals would include promoting diversity at different levels of the industry." JCK includes a link to a collective letter from BIPOC designers in the jewelry industry to the industry itself. The group is spearheaded by designer Angely Martinez; it demands equity in the industry and outlines ways to achieve that. Read the article, and read the letter.
INTERESTING LINK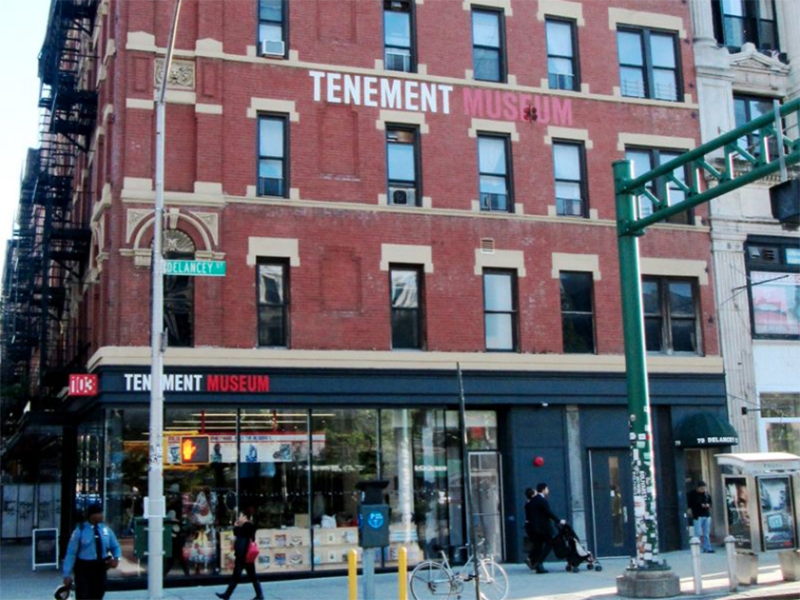 In depressing news, Art Newspaper reported at the end of July that a "survey of more than 750 museum directors in the US has confirmed that one out of three institutions may shut down permanently as a result of financial troubles related to the coronavirus pandemic." The American Alliance of Museums states that the "survey data, collected throughout the month of June, verifies early projections of the economic damage wrought by the shutdowns of thousands of museums across the country since March to limit contagion and by the loss of aid from donors and governments. The survey found that 33% of museum directors believed there was a 'significant risk' of closing permanently or that they 'didn't know' if they would survive the economic crisis." Let's hope that the lobbying efforts for increased government aid to cultural institutions, described toward the end of the article, succeed!
INTERESTING LINK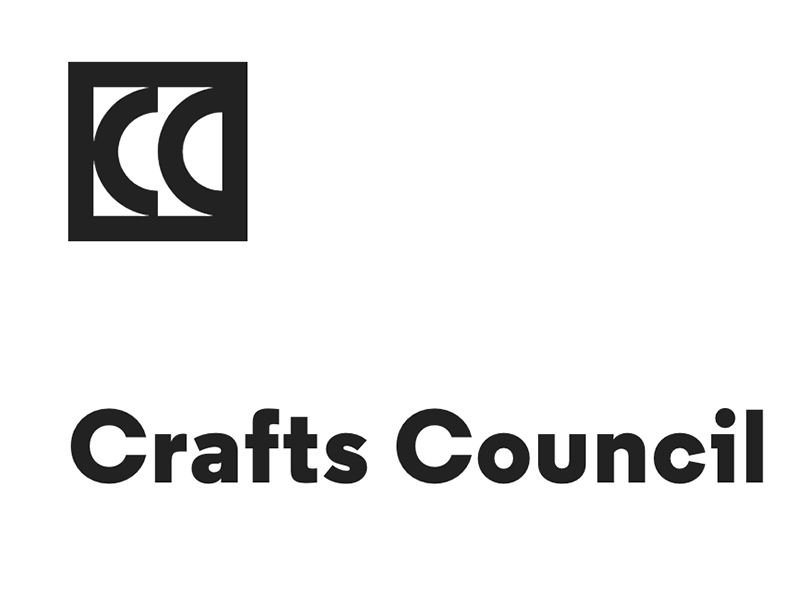 The Crafts Council published a Zoom recording of its event about tackling racism in the craft sector, which was facilitated by Amanda Parker, with speakers Dr. Karen Patel, Rose Sinclair, and Jay Blades. Watch the video.
JEWELRY IN THE NEWS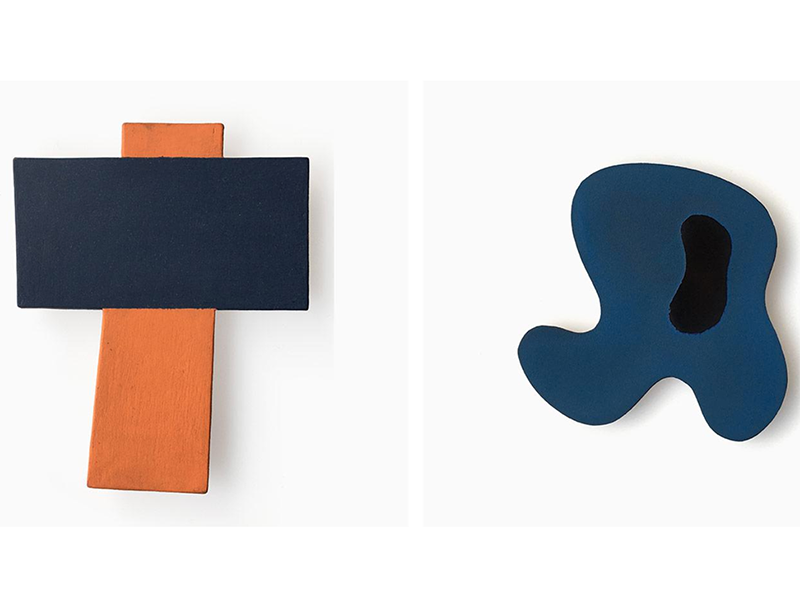 Wallpaper* published an article on Swedish artist Tore Svensson. "The pieces are a tribute to the artists he most enjoys," writes journalist Hannah Silver, "nodding to Joan Miró, Jean Arp, and Ellsworth Kelly, amongst others. He also cites French mathematician Gabriel Lamé's theories on gentle ellipse-like curves, which become transformed under new lights and surfaces, as another source of inspiration." Read the full article.
The magazine also gave coverage to jewelers Jill Martinelli and Sabine Le Guyader, aka Lady Grey, who are making mask chains to keep face masks both practical and attractive. "'At first we made mask chains just for ourselves and family to have but they became so crucial to our everyday lives we decided to make them available for our customers,' they say. 'We found ourselves pulling our masks below our chins or hanging off one ear when we had a minute alone and it wasn't comfortable. Our mask chains keep your mask clean and accessible, and out of your handbag, picnic blanket, or floating around your desk.'" The chain works much like an eyeglass chain does, letting the mask dangle around the neck. Lady Grey's chains come in different models and materials and start at $108.
JEWELRY IN THE NEWS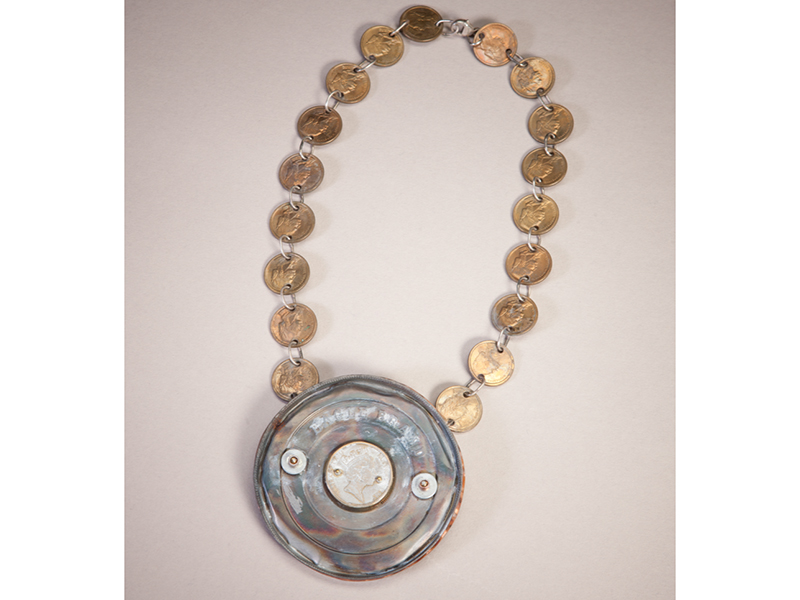 J. Fred Woell's estate has announced that three pieces of his work will be placed in the collection of the Museum of Fine Arts, Houston—a necklace, The Queen's Court (2012), and two sculptures: Stop the War, I Want to Get Married (1975) and Population Explosion (1975).
JEWELRY IN THE NEWS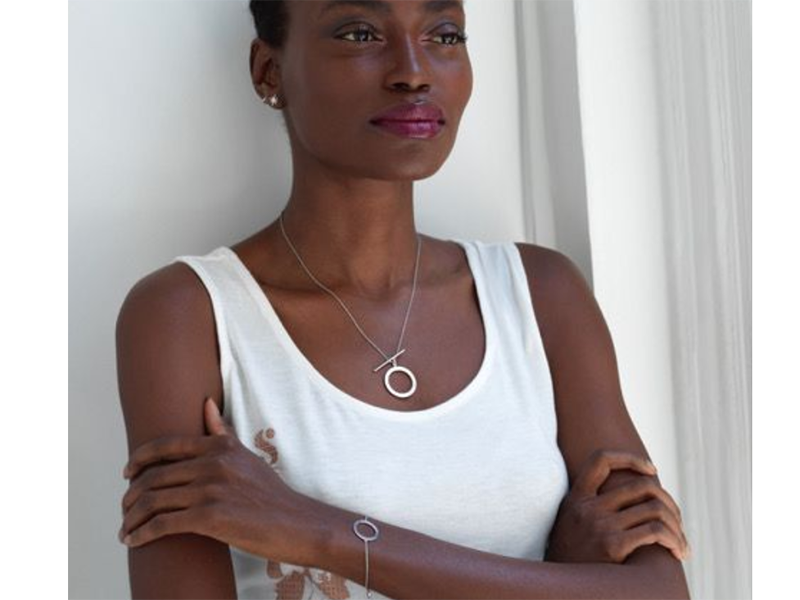 Elle reported that Serena Williams Jewelry (Williams is not only a tennis champ, but a fashion designer) recently launched a limited edition capsule collection to benefit Opportunity Fund. Consisting of a necklace and a bracelet, the pieces in the Unstoppable Collection are "crafted from sterling silver and molded into a diamond accent-encrusted circle 'meant to reflect Serena's positivity and determination, and to inspire her fans and followers also to be Unstoppable.' Made in partnership with global diamond manufacturer K.P. Sanghvi, each item runs for $100 a pop and—like all of the Serena Williams Jewelry pieces—are ethically-sourced and made with conflict-free diamonds." Through August 5, Serena Williams Jewelry will donate 100% of proceeds to the Opportunity Fund's Small Business Relief Fund, an organization that raises money to support self-employed and small businesses impacted by the COVID-19 crisis.
JEWELRY IN THE NEWS
Here are two articles from the New York Times. One focused on three black jewelry designers—Vania Leles, Castro, and Lauren Harwell Godfrey—who talk about thriving in an industry that hasn't always embraced them.
There's also an article on the button-inspired watches of couture house Chanel. "'Gabrielle Chanel placed the button on an unprecedented pedestal,' Arnaud Chastaingt, director of the Chanel Watch Creation Studio, said in a statement provided by the house. 'She saw it as an artistic medium in itself, yet it absolutely had to serve its function. It tells a story all on its own.'"
JEWELRY IN THE NEWS
JCK reported on the death of Yupadee Kobkulboonsiri, an award-winning designer of whimsical high-end jewelry. "Her bespoke pieces were almost always otherworldly and outsized, embodying her love of bold, avant-garde adornment that nearly always layered toughness with delicacy. One of Kobkulboonsiri's most recognizable pieces is a metal neck collar that anchors spindly spikes softened by multicolored pearls at their ends. In a series of abalone shell cocktail rings she explored the concave, creating amorphous vessels pocked with luminous pearls." Kobkulboonsiri died in April of the novel coronavirus, at age 51.
JEWELRY IN THE NEWS
Hypebeast reported on the Garbage Watch, a new timepiece built entirely from electronic waste, which will be produced next year by the Vollebak company. "To avoid trashing our own planet, we need to start figuring out how to re-use the stuff we already have…" explains Steve Tidball, Vollebak's co-founder. "What if electronic waste isn't garbage? What if it's simply pre-assembled raw materials that we can use to make new things?"