Art Jewelry Forum is pleased to share the news that our members and ambassadors are excited about. Is something missing? The success of this compilation of compelling events, exhibitions, and items of interest to the jewelry community depends on YOUR participation.
If you're a member of AJF, you can add news and ideas to the next report by going here. If you aren't a member, but would like to become one, find out more about becoming a member of AJF here.
ANNOUNCEMENT
The Society of North American Goldsmiths (SNAG) is pleased to announce that its Emerging Curators Grant has been awarded to Sasha Nixon. Nixon is completing the master's program at the Bard Graduate Center in New York City. SNAG's Emerging Curators program offers grants of up to $2,500 to assist an emerging curator or curators in executing an exhibition focused on jewelry and/or metalwork. Learn more about both Nixon and the Emerging Curators Grant at this link.
---
ANNOUNCEMENT
The Society of North American Goldsmiths (SNAG) is pleased to announce that the 2018 Lifetime Achievement Award recipient is Sharon Church. Church is known for her exquisite carved jewelry, which incorporates materials such as bone and wood. Her work has been included in over 70 exhibitions, is represented by over 20 galleries across the United States, and is found in many private and public collections. Church will be given her award at the opening of SNAG's 2018 "MADE" conference in Portland, Oregon, on Thursday, May 24, 2018. Learn more here.
---
MUSEUM EXHIBITION
In the exhibition La Frontera: Encounters Along the Border—at the Museum of Arts and Design, in New York, through September 23, 2018—jewelry artists from Mexico, the United States, Latin America, and Europe expose the underlying currents of the border environment within geographic, political, economic, social, cultural, and ideological contexts. The artists transform metal, fiber, wood, and other materials into representations of their experiences, their influences, their dreams, and their nightmares.
La Frontera is co-curated by Mike Holmes and Lorena Lazard with the assistance of MAD's assistant curator, Barbara Paris Gifford, and Assistant Manager of Curatorial Affairs Angelik Vizcarrondo-Laboy.
---
MUSEUM EXHIBITION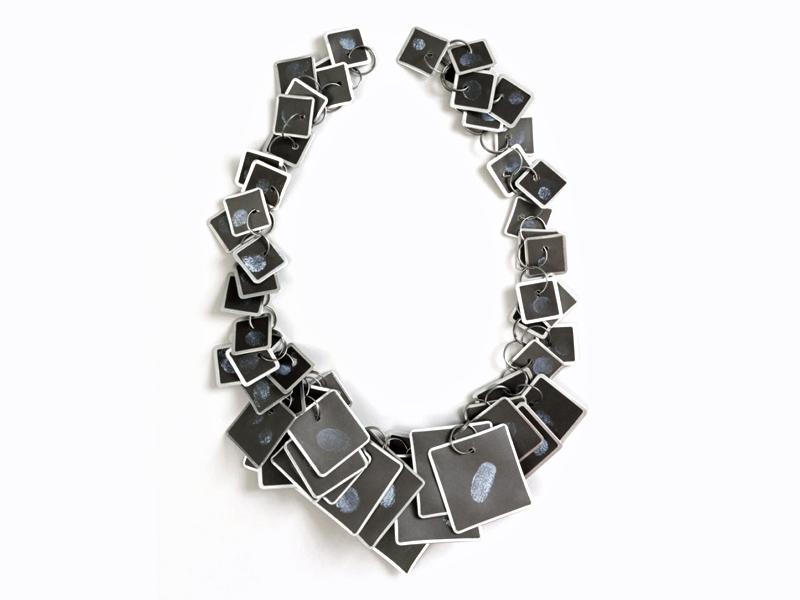 Featuring nearly 150 brooches, necklaces, bracelets, and rings created by seminal designers from Europe, Asia, Australia, and North America, Jewelry of Ideas: Gifts from the Susan Grant Lewin Collection—at the Cooper Hewitt through May 28, 2018—illuminates the radical conceptual and material developments in jewelry design that have transformed the field. Beginning with mid-20th-century American and European pioneers who pushed the boundaries of form and material, the exhibition traces the evolution of jewelry up to the avant-garde developments of the 1980s and through to the most recent innovations.
The works on view show how jewelry has moved far beyond its aesthetic considerations to stake out new creative territories through a mastery of materials, innovative techniques, and conceptual inquiry. In the collection are many of the field's most experimental designers, including Joyce Scott, Friedrich Becker, Ted Noten, Kiff Slemmons, Otto Künzli, Ramona Solberg, Arline Fisch, Thomas Gentille, Attai Chen, and Jamie Bennett.
---
MUSEUM EXHIBITION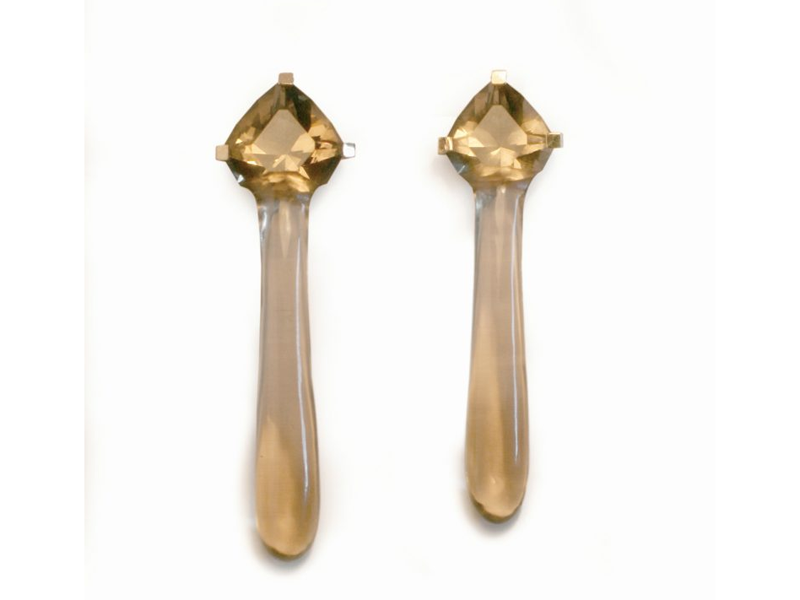 The Houston Center for Contemporary Craft presents Treachery of Material: The Surrealist Impulse in Craft, featuring Julia Maria Künnap and Michael Crowder, two artists who use surrealist strategies and references in their work. The exhibition offers a series of puzzling and beautiful objects made from fine metals, gemstones, and cast glass, along with nontraditional materials like ash and soap, to highlight the unexpected relationship between Surrealism and craft.
Künnap applies her mastery of lapidary stonecutting to form gemstones that visually defy and denature the material itself. Through an incredibly precise and time-consuming process, she captures a sense of wonderment in her work, creating gemstones that appear to be in an eternal state of melting, dripping, and splashing. Through April 15, 2018. Also read AJF's interview with Julia Maria Künnap.
---
MUSEUM EXHIBITION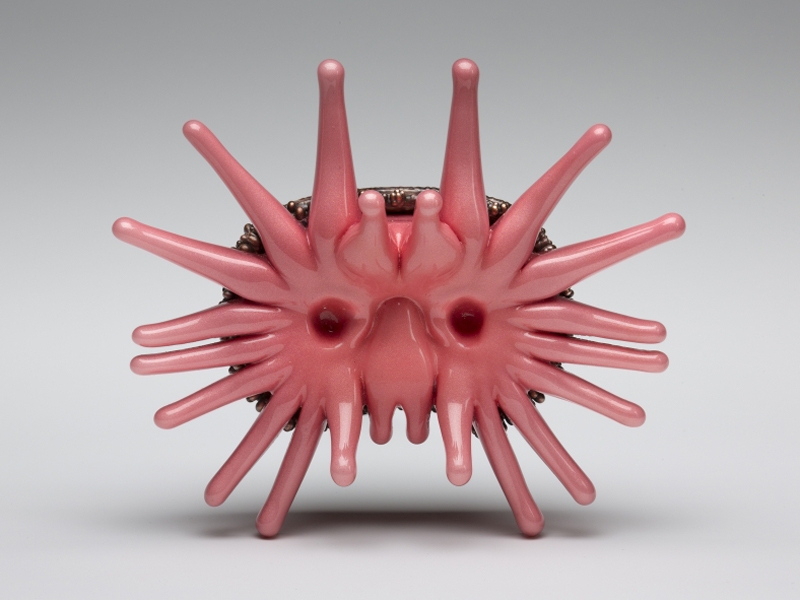 Here's something a little unusual for AJF readers: Quadrennial: Four Years of Spectacular Buckles from the U.S. and Abroad is an invitational exhibition that highlights a selection of work from the past four World Champion Belt Buckle competitions, the most recent of which was juried by artists Bryan Petersen and Nash Quinn in 2016. Think of it as jewelry for your waist.
On exhibit April 7–August 25, 2018 at the Society for Contemporary Craft, in Pittsburgh, PA, USA, Quadrennial, curated by Petersen, will feature over 60 metalsmithing artists and highlight works in a variety of forms and techniques, including 3D printing, lapidary, plastics, fused glass on metal, exotic materials, and more. The artists featured in the exhibit comment on narrative themes, gender issues, politics, technology, religion, mythology, and mortality, among many other themes. The exhibition is free and open to the public.
---
MUSEUM EXHIBITION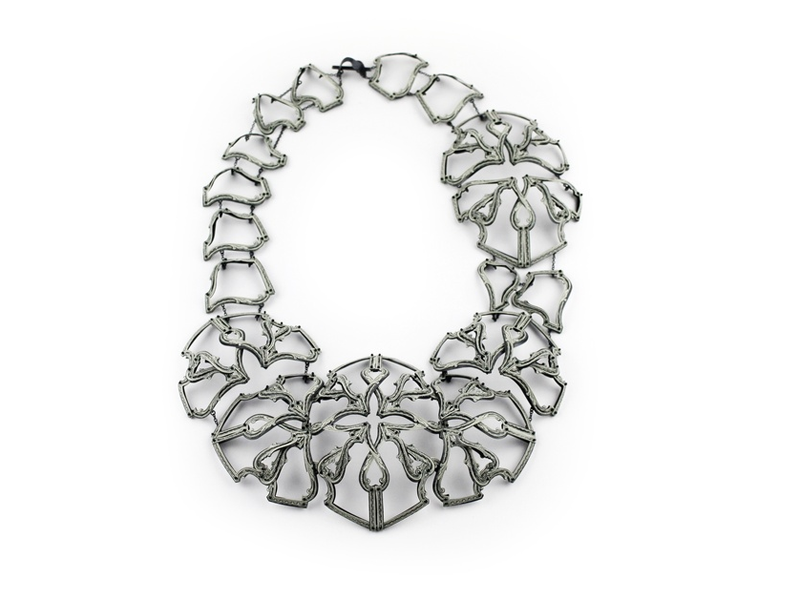 The Language of Things, now on view at The Dowse Art Museum in New Zealand through June 24, 2018, springs from the critique of preciousness through the lens of materiality. Featuring over 100 artists from Europe, America, Asia, Australia and Aotearoa New Zealand, the exhibition explores social, cultural, or political matters through the materials and processes employed by contemporary jewelers.
---
PROFESSIONAL DEVELOPMENT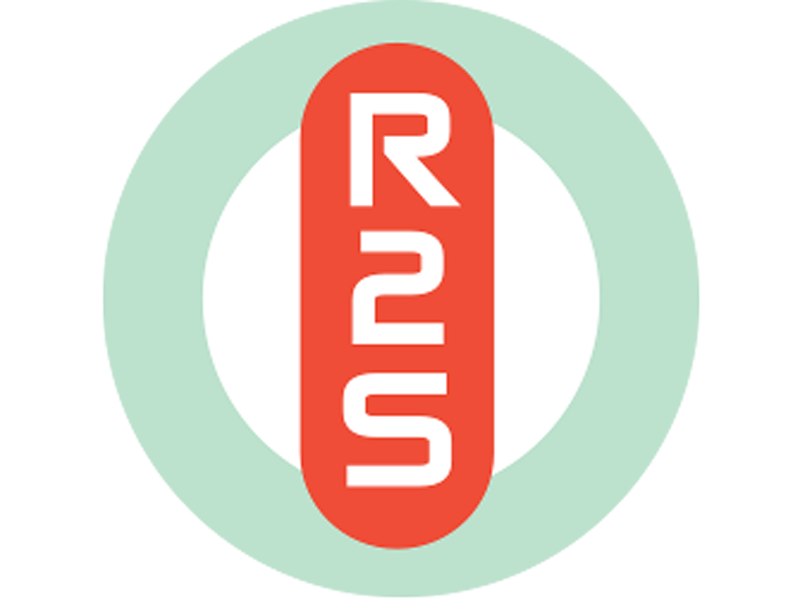 The Society of North American Goldsmiths (SNAG) has relaunched its professional development program, Road to Success: Avenues of Entrepreneurship, with four areas of education: Craft Lab, Live Q&As, Forging a Foundation, and Resources. The program will directly provide jewelry artists with a wide range of business skills and encourage craft-based entrepreneurial activity. Click on this link to learn more about Road to Success. Register for the Q&A here.
---
EDUCATION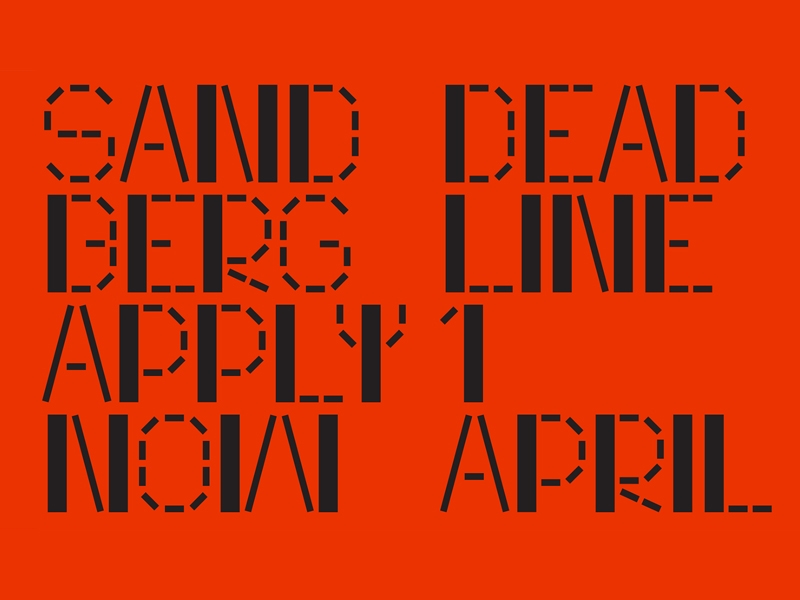 The new temporary program, Challenging Jewellery, at the Sandberg Instituut Amsterdam, is now open for applications.
---
CALL FOR ENTRY—COMPETITION
Announcing Co-Adorn Art Jewellery Society, a brand new collective in Halifax, Nova Scotia, Canada, run by a dedicated group of volunteer directors. It's a network of thriving innovative jewelry artists working to advance their art form in Nova Scotia through social events, workshops, and exhibition opportunities. Their inaugural juried exhibition, CONVERSATION Starter, has a call for entries open to Canadian artists. The deadline is April 19, 2018.
---
CALL FOR ENTRY—COMPETITION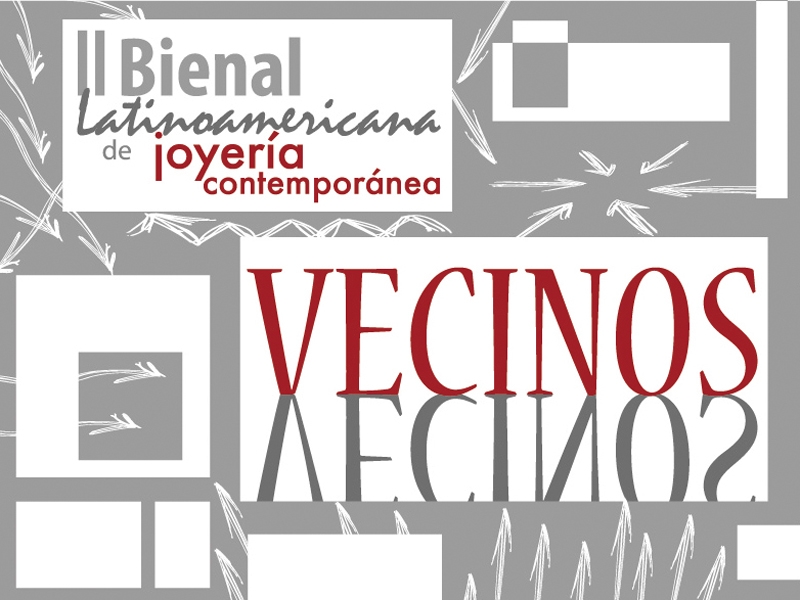 Celebrate Latin American contemporary jewelry from September 14 to November 4, 2018 during the Second Latin American Contemporary Jewelry Biennial, generated by Joyeros Argentinos and Museo de Arte Popular José Hernández. It will give place to a number of activities associated with contemporary jewelry in Buenos Aires and different points in cities of the suburbs and provinces of Argentina.
The central focus of the month of contemporary jewelry in Latin America is the Latin American contest that in this edition invites you to work on the theme "Neighbours." This call for entry is open to all creators of contemporary jewelry, Latin American professionals or students, without restrictions on place of residence, or foreigners with more than three years of residence in Latin America. Access the call through this link.
---
CALL FOR ENTRY—COMPETITION
Gallery Funaki is pleased to announce the 2018 Mari Funaki Award for Contemporary Jewellery. Artists at all stages of their practice are encouraged to apply.
The award was established in 2014 to celebrate the life of our friend and founder Mari Funaki, and to recognize the talents of emerging and established artists worldwide. Prizes are offered in two categories: an acquisitive Established Artist prize of AUS$8,000, with the winning piece entering the collection of the National Gallery of Victoria, and a non-acquisitive Emerging Artist prize of AUS$2,000. The selected work will be exhibited at Gallery Funaki in a major exhibition in August–September 2018. Entries open April 2 and close on May 18, 2018. Full details can be found here.
---
CALL FOR ENTRY—RESIDENCY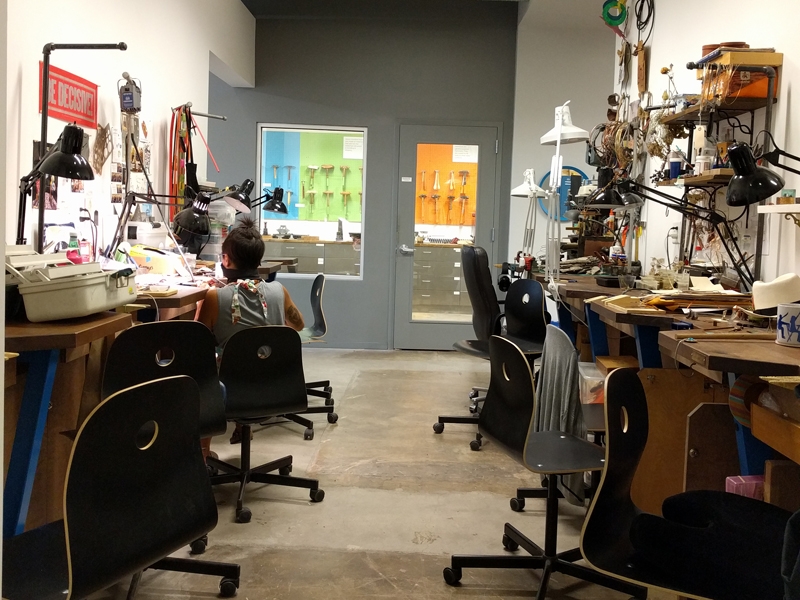 Baltimore Jewelry Center is offering two one-month-long residencies for summer 2018. Residency spots are available in July and September 2018; the exact start date will depend on the resident's schedule. We are also offering one three-month long residency for fall 2018/winter 2019. Applicants should have prior experience/education in metals and/or jewelry and be prepared to work in a self-directed capacity. For our three-month residency, we will also consider artists who are working in other craft/art media who have a dedicated interest in learning metalsmithing and applied jewelry techniques. The ideal candidate is eager to enhance or expand his/her/their studio practice, build or continue a body of work, and engage with our vibrant community of makers.
---
CALL FOR ENTRY—EVENT
Now in its 12th year, STYLE is a show, sale, and benefit celebrating independent contemporary design. This is a curated event focused on the highest quality fashion, jewelry, and accessories. STYLE '18 will take place on Saturday, November 3 and Sunday, November 4, 2018, at the Museum of Craft and Design in San Francisco. Jurors will select 36 national and international designers to participate in the 2018 event. Learn more about applying here.
---
JEWELRY IN THE NEWS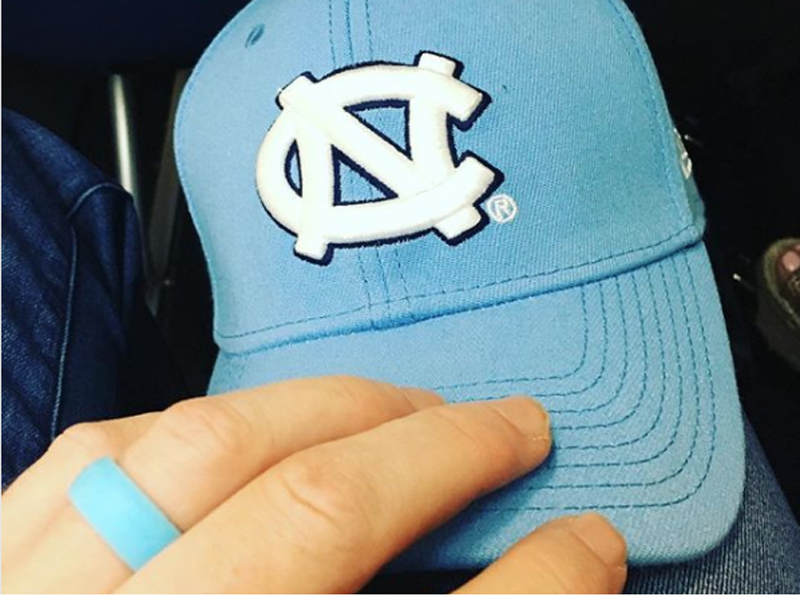 MSN reports that former stock car racing driver Dale Earnhardt Jr. suffers from a jewelry phobia. Seriously, he gets grossed out by metal jewelry the same way some people react around spiders. "(My wife) Amy thought that I was making it up and that there's no such thing as a jewelry phobia," he says. "But there is a word. It's one of them long, crazy words, but it's real …" The word is kosmemophobia. Kosmemo-wha?! We hope no one you know ever develops this phobia!
---
JEWELRY IN THE NEWS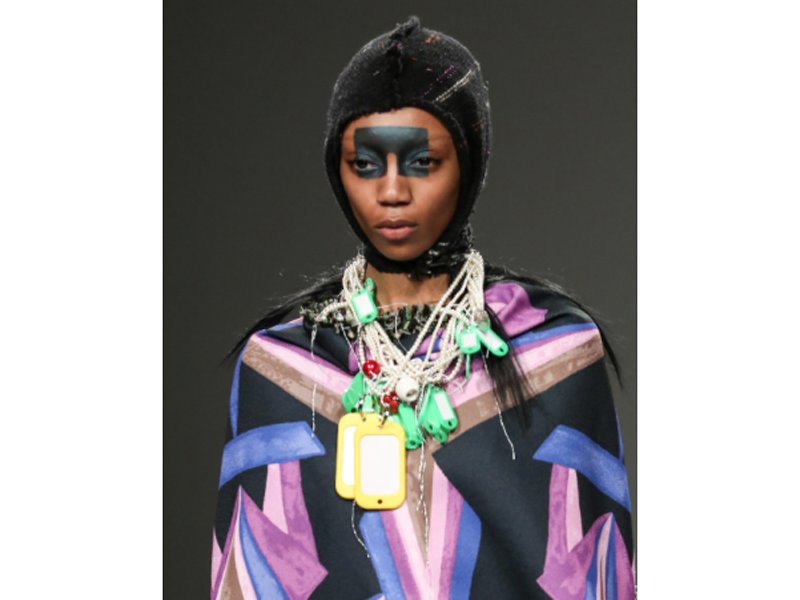 Vogue just released its fall 2018 jewelry trends. Among them: Flotsam and Jetsam.
---
JEWELRY IN THE NEWS
The New York Times writes about Stephanie D'heygere, the former head of jewelry at Maison Martin Margiela, who has launched an eponymous accessories brand that includes jewelry. Many of the pieces are meant to be customized. You tuck flowers or sprigs in some of her earrings, and one necklace holds a single cigarette. How French! (… D'heygere is actually Belgian.)
---