Art Jewelry Forum is pleased to share the news that members of our community find noteworthy. Is something missing? The success of this compilation of compelling events, exhibitions, and items of interest to the jewelry community depends on YOUR participation. If you're a member of AJF, you can add news and ideas to the monthly report by going here. If you aren't a member, but would like to become one, join AJF by making a donation.
AJF LIVE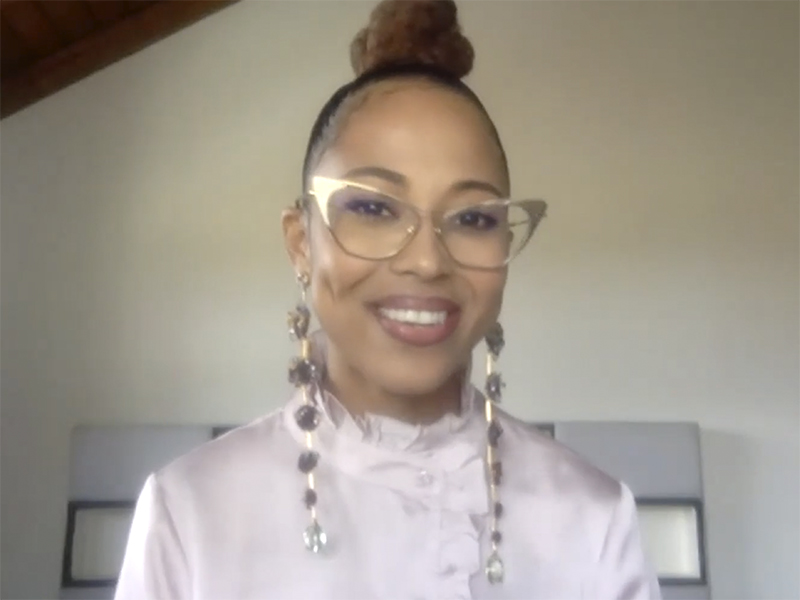 Because we record all of our AJF Live events and post them on our website, you can watch (or rewatch) them any time you like. Here's a list of some of the most recent ones, with links to the videos:
AJF Live with Taisha Carrington
AJF Live Announcement of the Winner of the Susan Beech Mid-Career Grant
AJF Live with Helen Britton
AJF Live with Melanie Bilenker
AJF Live with Brian Fleetwood
ANNOUNCEMENT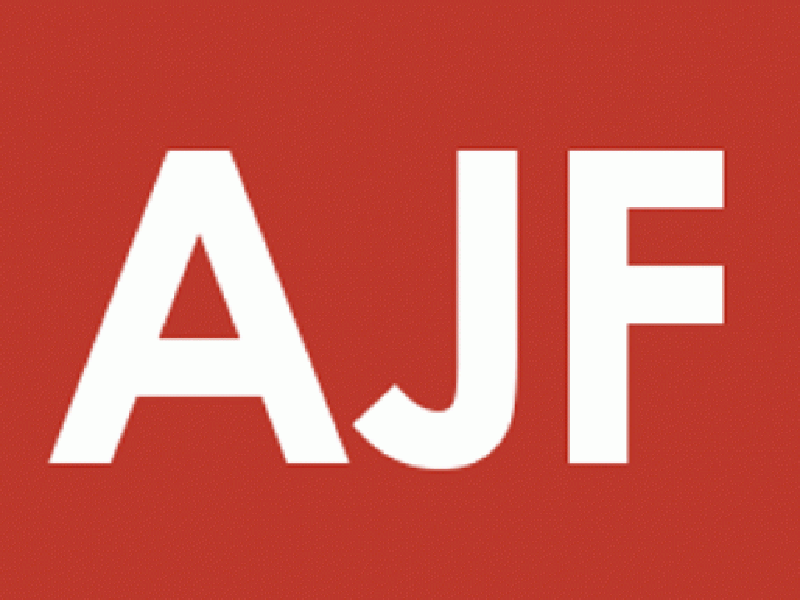 We extend a heartfelt "thank you" to Helen Drutt, Susan Kempin, and Gail Hufjay for donating to AJF in Nancy Worden's memory. The renowned Seattle metalsmith and jeweler died of ALS last month. Read her remembrance from the American Craft Council.
ANNOUNCEMENT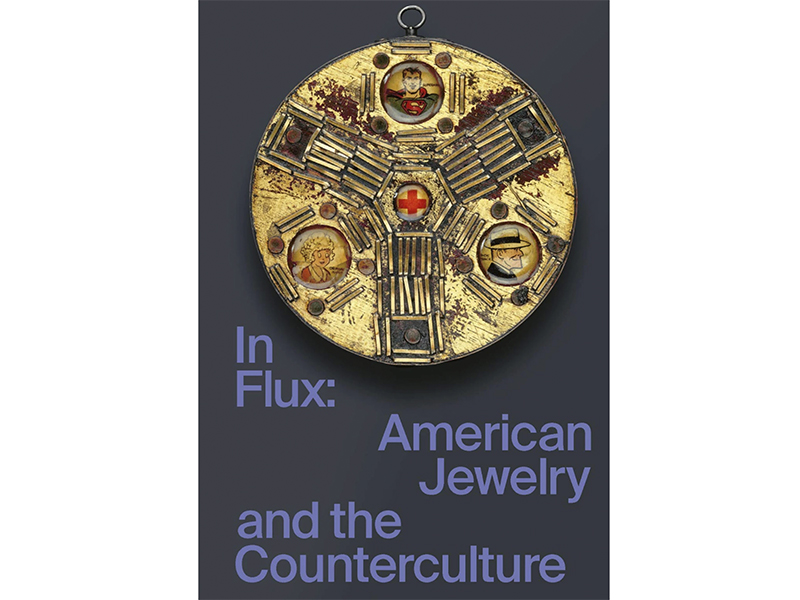 AJF has sold out of all its copies of In Flux, but you can purchase the book at the Museum of Fine Art, Houston's online store.
ANNOUNCEMENT
The Baltimore Jewelry Center is excited to announce the recipients for its 2021/22 residencies. Congratulations to Leslie Shershow, Nathalie Maiello, Nicole Dest-Forrester, Anja Eichler, Brian Anthony High, Jr., Sarah Parker, Steven KP, Mona Taylor, Mallory Weston, and Kerianne Quick. Residency types at BJC include one- and three-month emerging artist residencies, a one-month mid-career professional residency, and a one-month BIPOC residency; learn more.
EVENT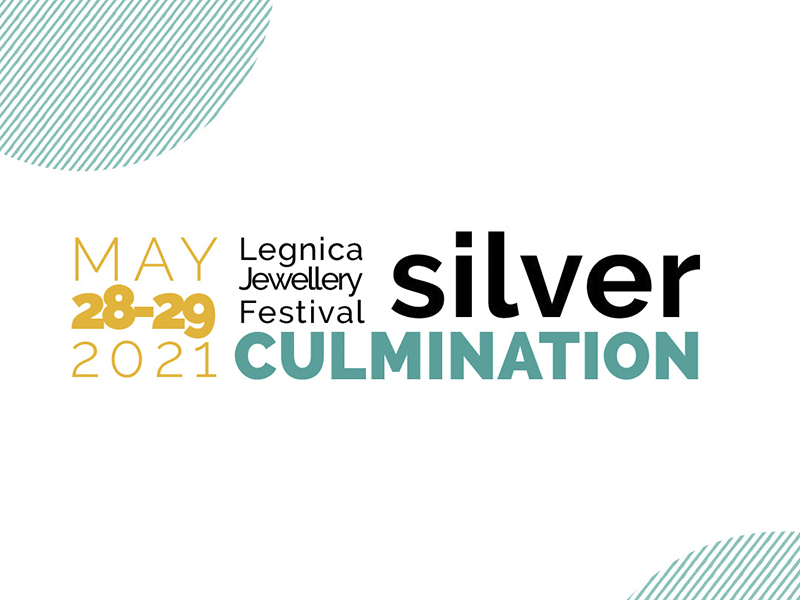 The 41st edition of Legnica Jewellery Festival SILVER will take place next month. This year's program includes exhibitions planned, prepared, and … cancelled last year due to the pandemic. As the situation remains uncertain, this year's festival will take place in hybrid form. Legnica will host 15 solo and group exhibitions, cross-sectional as well as problem-based, presenting artistic jewelry by contemporary artists from around the globe. The International Jewellery Competition has the  theme Still Human? Works by 44 artists were chosen for the post-competition exhibition; see who was selected. The winners will be announced May 29 during an award ceremony. Visit the festival's Instagram or Facebook.
EVENT
The 1st International Biennial of Contemporary Jewellery in Lisbon has been announced. This edition, titled Cold Sweat, invites reflection on the body, fear, and protection, in a program that includes exhibitions, talks, meetings, and master classes. The pandemic has forced us to rethink our modus operandi, and the fear and uncertainty it has caused led to the choice of a remarkable aspect in the history of jewelry—physical and spiritual protection—as the biennial's theme, and what it means in the 21st century as a subject to discuss. September 16–November 20, 2021, with some events starting as early as July.
EVENT—ONLINE PANEL DISCUSSION
emiko oye, 2 Roses, Jessica deGruyter, and Chinanshu Sharma will discuss nontraditional materials in contemporary jewelry, hosted by the Society of Arts and Crafts. Free. April 7, 2021, 6 p.m. Eastern | 5 p.m. Central | 4 p.m. Mountain | 3 p.m. Pacific. Register in advance.
EVENT—ONLINE LECTURE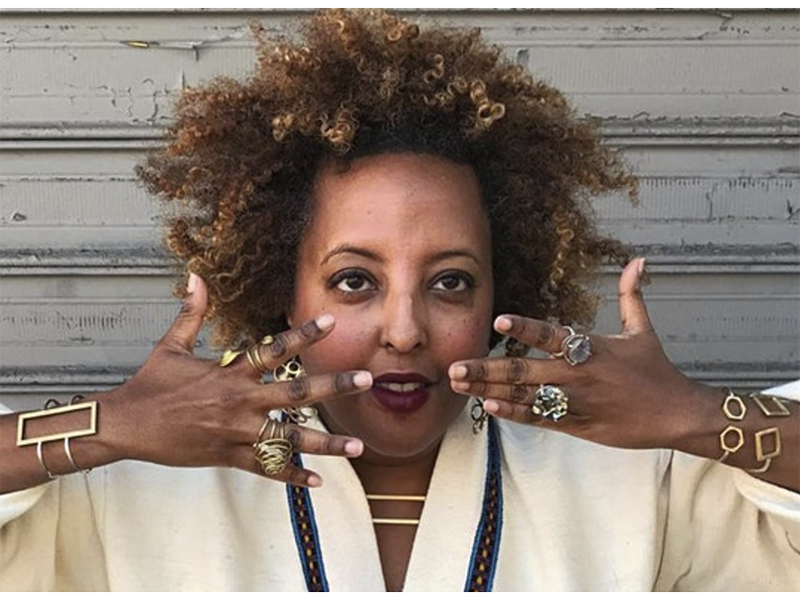 Lydia Gobena is an intellectual property lawyer and the creator of the Birabiro jewelry line, based in New York City. She works with major companies across the world on protecting brands and copyright law. Gobena has developed her jewelry business alongside her legal career as a creative outlet and inspiration to others. In a program called Intellectual Property for Jewelers, she'll share her journey and tips and legal insight into starting a business, branding, and copyright issues common in the jewelry industry. Cost: US$10–45. April 7, 2 p.m. EST. Register here.
EVENT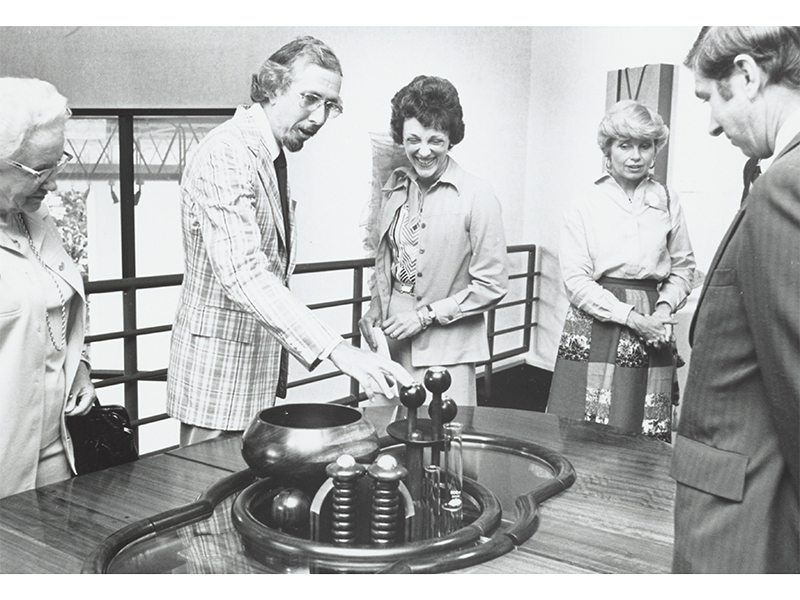 The American Craft Council and the Museum of Arts and Design (MAD) will celebrate the extraordinary life and legacy of their visionary friend and colleague Paul J. Smith via a Zoom tribute. Smith served as former director of the Museum of Contemporary Crafts/American Craft Museum and director emeritus of MAD. He was a curator ahead of his time whose joyful and open approach to craft has found great resonance for a new generation of curators and scholars. To celebrate his lasting legacy, ACC and MAD are hosting this time together for the craft community to reminisce and share stories about him. April 25, 2021, at 1 p.m. Pacific | 2 p.m. Mountain | 3 p.m. Central | 4 p.m. Eastern. Register here.
MUSEUM EXHIBITION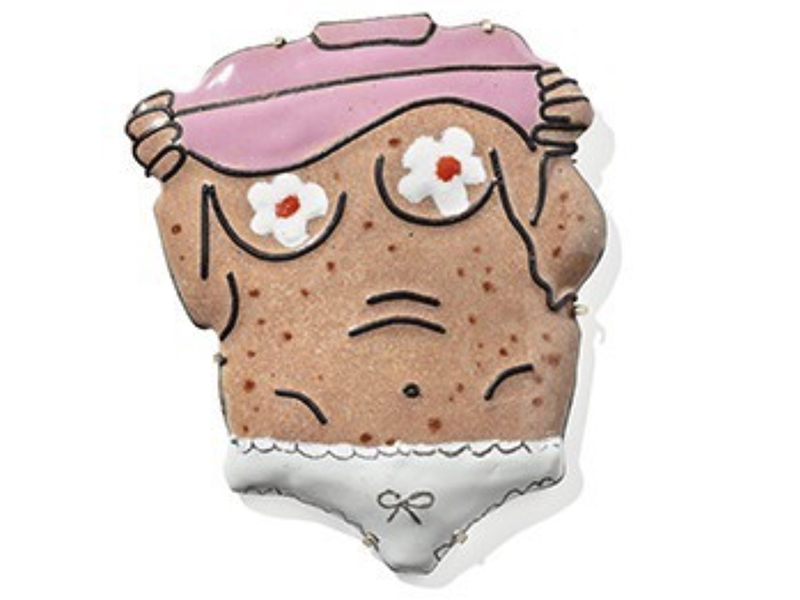 With around 200 selected works, Danish Jewellery Box offers an impressive insight into 50 years of contemporary jewelry design from Denmark. The presentation plays with thematic juxtapositions such as "Body and Jewelry" or "Identity and Diversity," and thus creates an exciting and unusual approach to the complexity and development of Danish jewelry design. In addition, around 30 examples from the Museum fur Angewandte Kunst's important jewelry collection are integrated into the exhibition as a dialogical discourse. At MAKK, in Cologne, Germany, through August 1, 2021.
MUSEUM EXHIBITION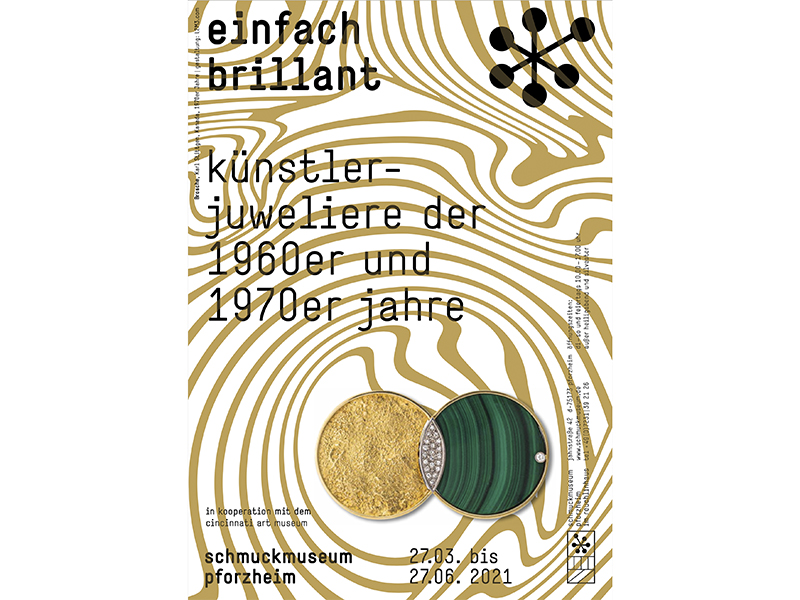 Simply Brilliant: Artist-Jewellers of the 1960s and 1970s is now on view at Schmuckmuseum Pforzheim. Jewelry of the 1960s and 70s was revolutionary. From space-age plastic hoop earrings to the hippies' beaded necklaces, jewelry expressed individuality, nonconformity, and the aesthetic, political, and intellectual values of the person who wore it. Beyond these expressions in inexpensive costume jewelry that was available to all, fine jewelry took an equal turn to incorporate the mood of the times. Young jewelry designers no longer wanted simply to create demure baubles that accessorized current fashions. They thought of themselves as artists first, jewelers second, approaching their work as any painter or sculptor would. Through June 27, 2021
MUSEUM EXHIBITION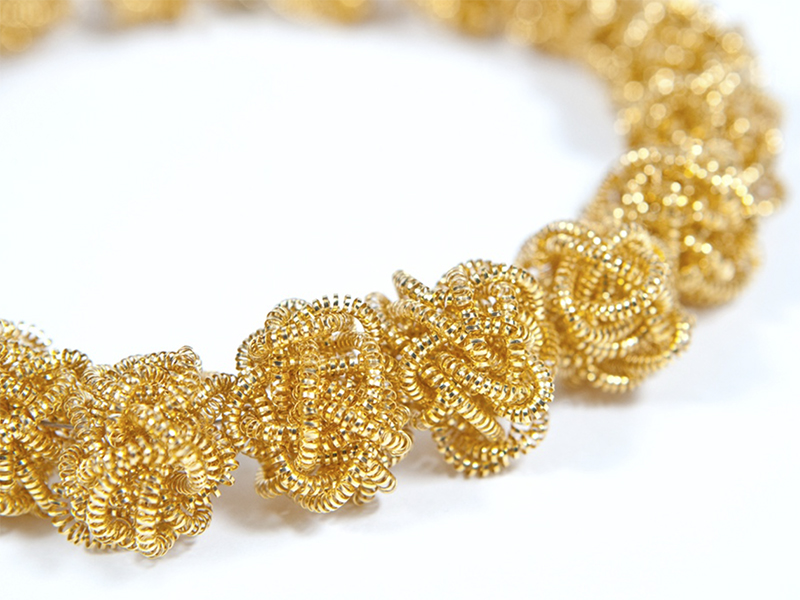 This year marks 50 years since the founding of The Dowse Art Museum in 1971—their golden anniversary. Fool's Gold celebrates this moment by digging for gold in the museum's collection, exploring some of the yellow, ochre, and golden artworks that it has collected and treasured. Fool's gold is the well-known nickname for iron pyrite—a low-value mineral whose metallic luster and pale brass-yellow hue gives it a superficial resemblance to real gold. But perhaps the value of fool's gold is all about perspective? This exhibition challenges audiences to consider the idea of value, and the ways we assign value to our things. At the Dowse Art Museum, in Lower Hutt, New Zealand, through May 16, 2021.
MUSEUM EXHIBITION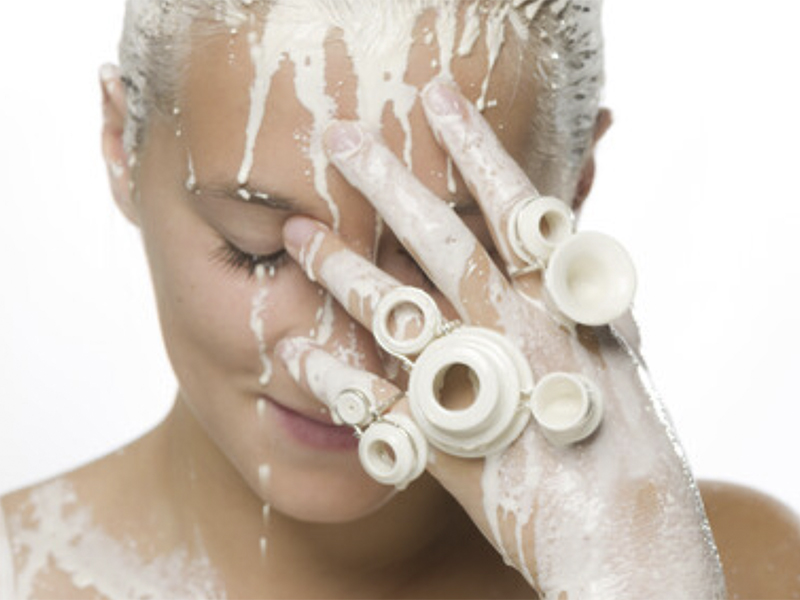 For the exhibition Poetic Ceramics, Judith Bloedjes has compiled an overview of her now extensive oeuvre. The exhibition not only features jewelry but also objects that she has used in her performances and (wall) installations. The artist models and sculpts Limoges porcelain, which she then frames with silver. She creates monumental works that have an industrial but soft appearance.  Bloedjes constantly looks for new forms and developments that fit into the Dutch minimalist tradition. At CODA Museum, in the Netherlands, through June 20, 2021.
MUSEUM EXHIBITION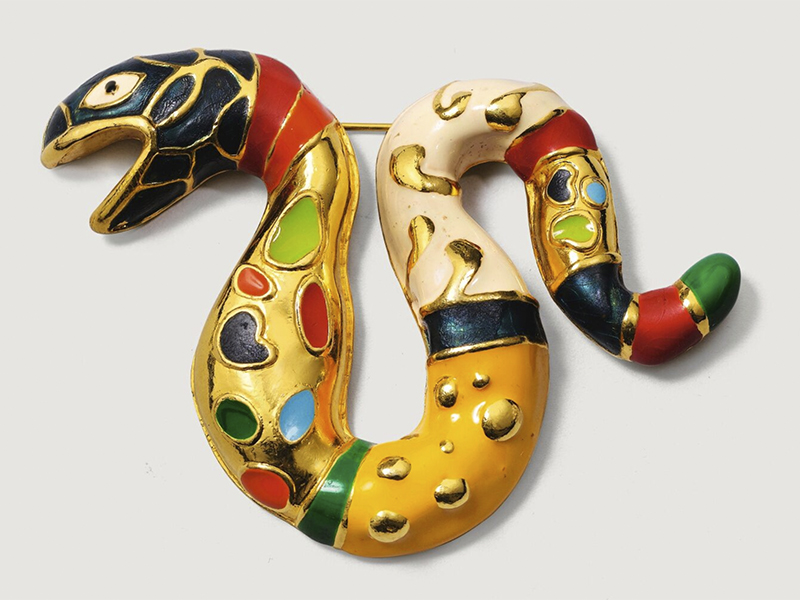 Niki de Saint Phalle: Structures for Life features over 200 works that highlight the artist's interdisciplinary approach and engagement with pressing social issues. From the late 1960s onwards, Saint Phalle's work included architectural projects, sculpture gardens, books, prints, films, theater sets, clothing, jewelry—you'll see about 20 pieces in this exhibition, including ear clips, pendants, necklaces, brooches, and bracelets—and her own perfume. At MOMA PS1, on Long Island City, NY, US, through September 6, 2021.
MUSEUM EXHIBITION
The first major survey of Jane Dodd's expanding family of works, Wild Domain delves into her examination of humankind's impact on the natural world. This exhibition covers over 30 years of Dodd's jewelry practice and includes pieces from many of her most well known and loved exhibitions and bodies of work. Featuring over 100 pieces from museum and private collections, this whirlwind tour of Dodd's critical, humorous, and touching journey helps us recognize our intrinsic relationship to nature and the planet we all share. At the Dowse Art Museum, in Lower Hutt, New Zealand, through June 27, 2021.
MUSEUM EXHIBITION
The Brooch Unpinned: The Goldsmiths' Company Collection 1961–2021 celebrates the art of the brooch and the dynamic relationships it creates—between maker and wearer and between wearer and viewer. It explores British brooches from the Goldsmiths' Company's jewelry collection. From ancient times, a brooch could be an emblem of authority, wealth, and power. Brooches are versatile, can be worn to convey a message, or to spark a conversation. Brooches were at the heart of post-War jewelry design. Wendy Ramshaw referred to the brooch as "a portable artform," and they continue to fascinate and challenge contemporary makers. At the Goldsmiths' Centre, in London, April 12–June 30, 2021.
MUSEUM EXHIBITION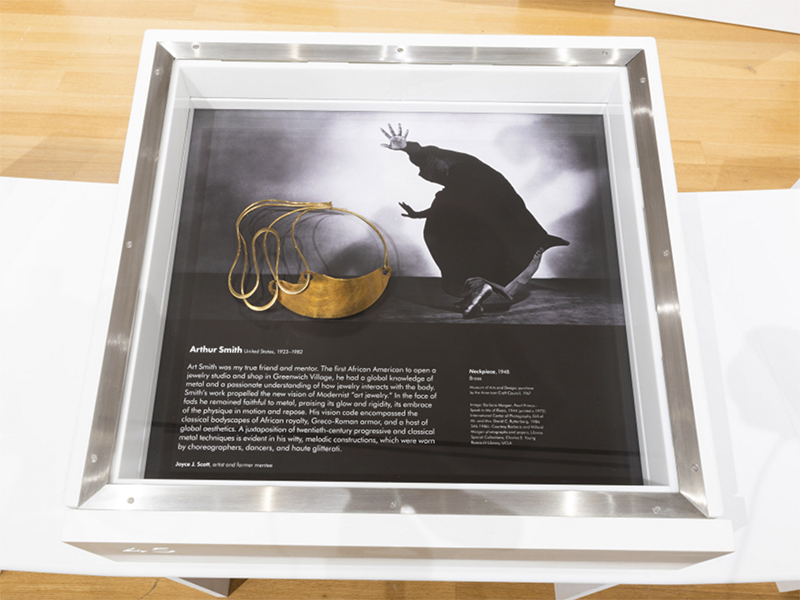 The Museum of Art and Design was an early advocate of jewelry as a form of artistic expression. To date, it has presented more than 150 exhibitions featuring art jewelry and it has more than 950 pieces in its permanent collection. 45 Stories in Jewelry: 1947 to Now contextualizes the bold experimental practices of the field's most compelling artists within the key historical moments that ultimately broadened the scope and reach of art as a wearable medium. Selected by an advisory committee to represent significant developments in art jewelry since the mid-century, the featured pieces showcase jewelry artists for whom anything can serve as inspiration. Unlike costume and precious jewelry, the concept takes center stage in these works. At the Museum of Art and Design, in NYC, ongoing.
MUSEUM EXHIBITION—COMING SOON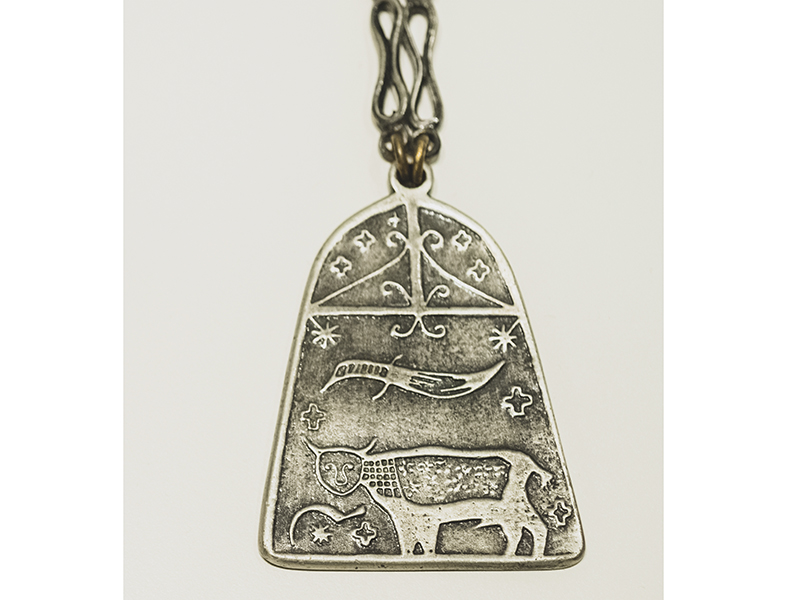 Black American jewelers will take center stage in an upcoming exhibition at the Metal Museum curated by 2019 SNAG Emerging Curator Grant recipient LaMar R. Gayles, Jr. Divine Legacies in Black Jewelry will be a survey of works created by Black jewelers from the 1940s to the present day. Including more than 60 works of jewelry and archival photographs, this exhibition will explore notions of cultural identity in the African diaspora and contextualize the practices of Black makers within the larger metalsmithing field. The exhibition will also include a prominent oral history component that includes interviews with living artists and a recording of the curator in the gallery. At the Metal Museum, in Memphis, TN, US, from July 17–September 11, 2021.
MUSEUM EXHIBITION—COMING SOON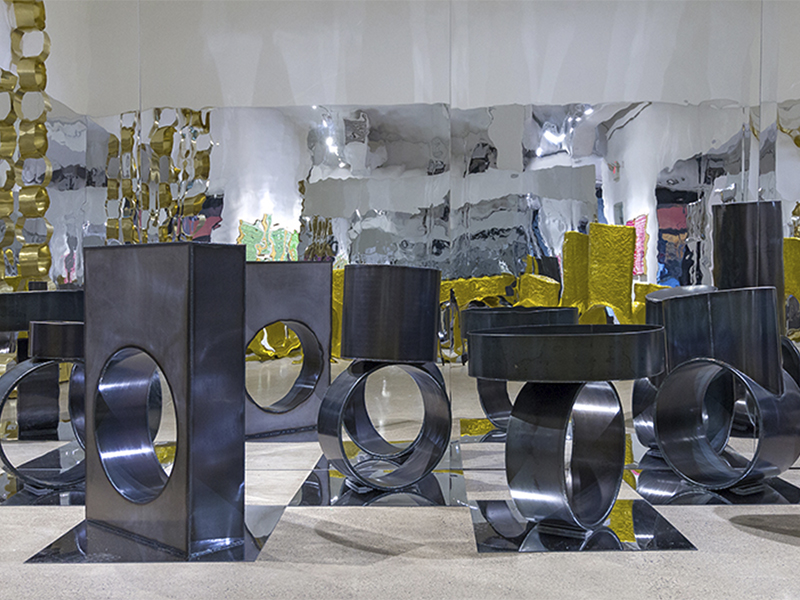 In the solo exhibition Tributaries: Tiff Massey | Everyday Arsenal, interdisciplinary artist Tiff Massey will draw on contemporary observances of class and race through the lens of an African diaspora to create a site-specific installation at the Metal Museum. Massey creates work inspired by African standards of economic vitality, including both large-scale and wearable sculptures, music and performance. She won AJF's 2019 Susan Beech Mid-Career Artist Grant. The Metal Museum's Tributaries series recognizes emerging and mid-career artists in the metals field. At the Metal Museum, in Memphis, TN, US, July 25–September 24, 2021.
GALLERY EXHIBITION
Potential Space: New Works by Rebekah Gail Frank is the culmination of a one-month mid-career professional residency at the Baltimore Jewelry Center. The work created during this residency is an exploration of graduated chain as a building block to create volumetric forms. The chain creates collapsible shapes, which are flexible and changeable as they're worn. The structures are minimal, spacious, without complexity. Despite the geometry and material, they aren't hard pieces. Softness enters the pieces as they drape and conform to the environment they interact with, the gentle pull of gravity, the planar surfaces of a table, the curves of the body. These potential spaces are a place for further investigation. At BJC, April 5–April 30, 2021. Artist's talk and opening April 5, 6–8 p.m.
GALLERY EXHIBITION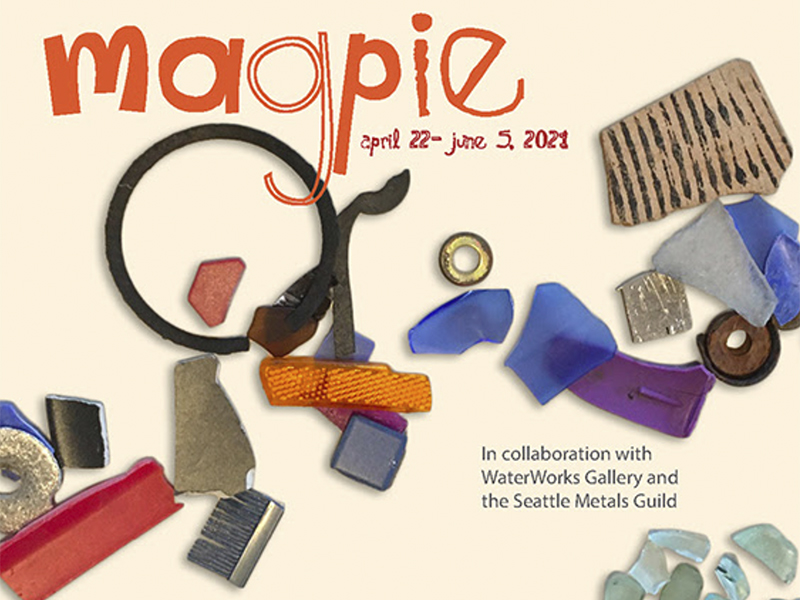 The Seattle Metals Guild and WaterWorks Gallery present Magpie. Magpies love collecting bright and shiny objects. Micki Lippe, renowned jeweler and magpie extraordinaire, welcomed 15 jewelers from the Seattle Metals Guild into her studio nest of found objects. A transformed bit of tread from a car tire became a dark, black matte surface. A piece of broken glass took on a mysterious beauty. Objects collected by Lippe have been transformed by each artist into a newly constructed piece of wearable art. The pieces engage you to rethink your concepts about what's precious, and each creates a visual narrative of its own. At WaterWorks Gallery, in Friday Harbor, on San Juan Island, April 22–June 5, 2021.
GALLERY EXHIBITION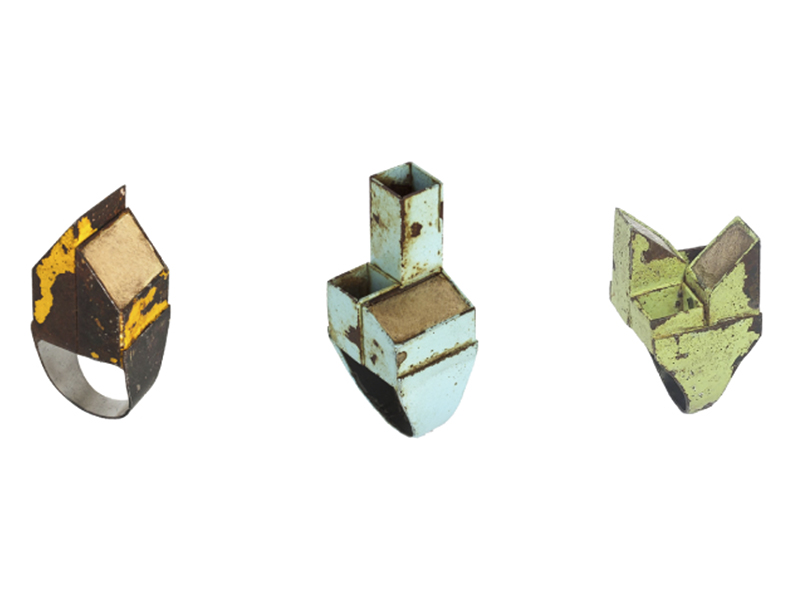 Iron Identity is a solo exhibition of work by Toronto-based contemporary jeweler Alex Kinsley Vey. "Hamilton, my hometown on the shore of Lake Ontario, has traditionally been a steel producing center. Despite the industry having died down in recent decades, its industrial activity is still apparent. Iron Identity references my time growing up there, and the impact this place had on me. Brooches, rings and neckpieces evoke and commemorate this identity through the use of oxides, coarse finishing, and sturdy construction. … Transporting this aesthetic to the body allows it to be worn close, displayed with pride, and given reverence as a jewelry object." At Craft Ontario Gallery, in Toronto, May 1–June 19, 2021.
GALLERY EXHIBITION
ROCKstars presents works that revolve around that eternal material in jewelry—precious stones. These declarations of love, experimental snapshots, or rebellious works centered around this material include 50 pieces by alumni and students from the Idar-Oberstein campus from the past five years. They not only show the material in unexpected and unconventional applications, but at the same time redefine elements of a centuries-old gemstone aesthetic. See ROCKstars at Schütt, in Pforzheim, Germany, through July 18, 2021.
EXHIBITION—CLOSING SOON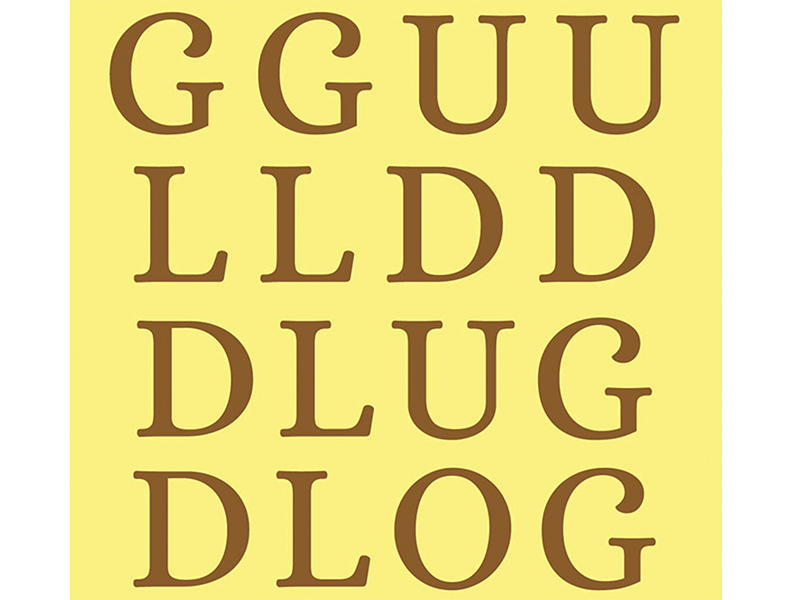 DLUG – DLOG is an exhibition of jewelry works that are not gold at all, but instead predominately made in textiles. This provides an interesting interaction and correlation and opens up the on-going narrative of the potential of contemporary jewelry in textiles and using textile techniques. At Udstillingssted for Tekstil, in Copenhagen, through April 17, 2021.
GALLERY EXHIBITION—CLOSING SOON
To Speak with a Golden Voice celebrates the centennial birthday of Bill Reid (1920–1998). Guest curator Gwaai Edenshaw says, "Reid was a master goldsmith, sculptor, community activist, and mentor whose lasting legacy and influence has been cemented by his fusion of Haida traditions with his own modernist aesthetic. Just about every Northwest Coast artist working today has a connection or link to Reid." The group exhibition includes rarely seen treasures by Reid and works from artists such as Robert Davidson and Beau Dick. At the Bill Reid Gallery of Northwest Coast Art, in Vancouver, through April 11, 2021. AJF will publish a review of this show next week.
CALL FOR ENTRY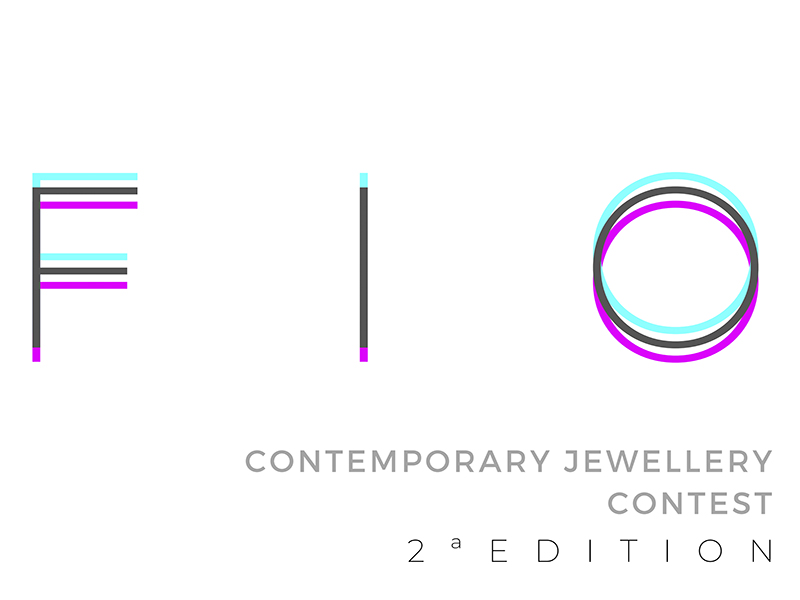 The second edition of FIO, run by Alice Floriano (of Alice Floriano Gallery), Nina Lima (Estúdio Escambo), and Nicole Uurbanus, is accepting applications. Open to Brazilian and international jewelers and jewelry students who produce contemporary jewelry. All jewelry should relate to the body. You must present a series of five pieces, with free typology and theme. (The pieces must be part of the same project, with unity and coherence in relation to the statement.) Additional jurors: Ruudt Peters, Dan Piersinaru, and Lucia Massei. Prizes include exhibition opportunities and education. Deadline: April 30, 2021. Get more information.
CALL FOR ENTRY
There's only one month left to apply for the KORU7 exhibition. The Finnish Jewellery Art Association is the organizer for the seventh international jewelry triennial KORU7, to be held in October 2021 in Lappeenranta, Finland. The main purpose of the KORU7 triennial is to widely present international contemporary jewelry and bring together artists, lecturers, researchers, and people with an interest in contemporary jewelry to take part in the exhibition, two-day seminar, and three-day workshops. The exhibition has no theme. Jurors: Karin Roy Andersson, Krister Gråhn, and Tarja Tuupanen. Application deadline: May 1, 2021. Get additional information.
CALL FOR ENTRY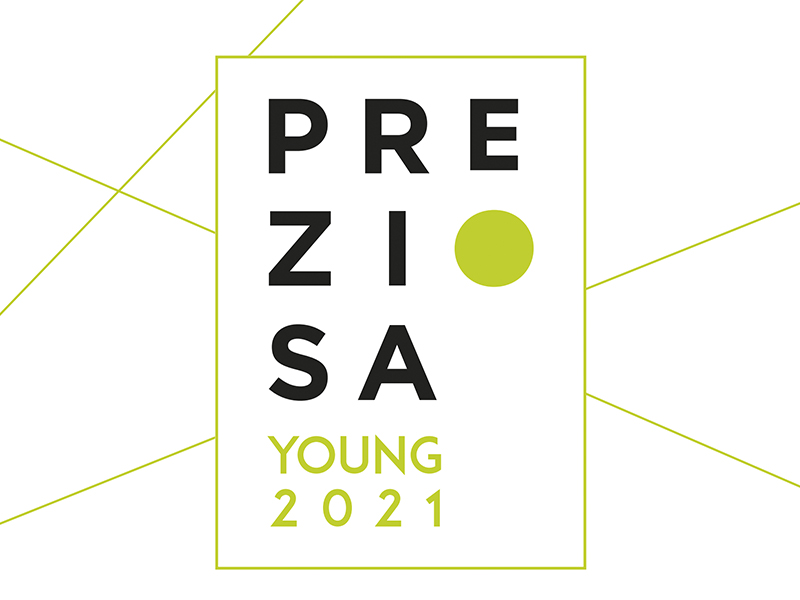 Preziosa Young is a biennial competition launched in 2008, dedicated to worldwide emerging artists, goldsmiths, and designers. The aim is to contribute to the circulation of what is new in research jewelry, as well as showcase what the new generations of goldsmiths/designers/artists are "brewing." The organization invites artists, goldsmiths, silversmiths, designers, and young professionals worldwide to present projects that illustrate the work in which they're currently involved. (Not suitable for students or the recently graduated.) The Preziosa Young exhibition will take place in Florence, in conjunction with the international exhibition/conference Preziosa, Florence Jewellery Week. Deadline to apply: November 15, 2021. Get more information.
CALL FOR ENTRY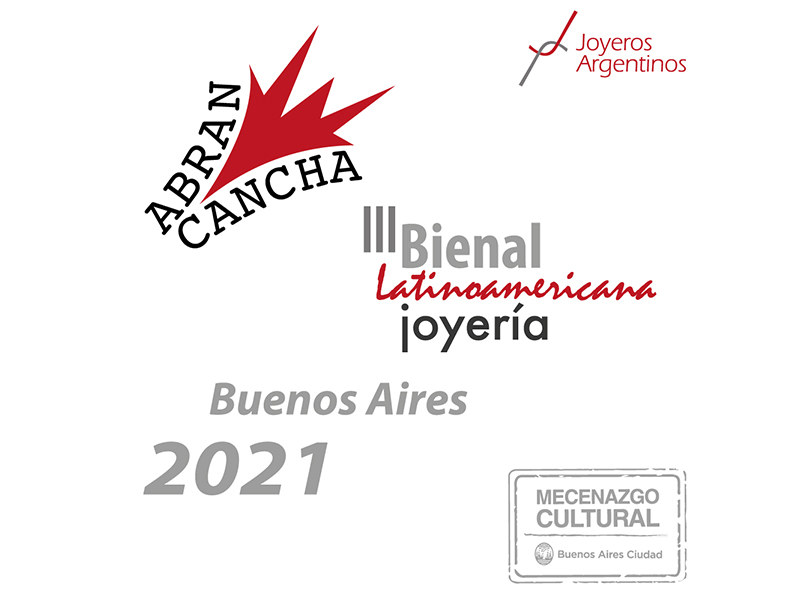 Open call for the Third Latin American Biennial of Contemporary Jewelry—Abran Cancha (open up the playing field, make way, clear the path, breaking ground, coming thru). The exhibition will take place August 17–October 17, 2021. In addition to the face-to-face exhibitions in Buenos Aires and other cities in Argentina, the biennial proposes that simultaneous exhibitions can also take place in museums or exhibition spaces in their cities of origin. It will also incorporate proposals that are exclusively digital. Application deadline: May 7, 2021. Get more information.
CALL FOR ENTRY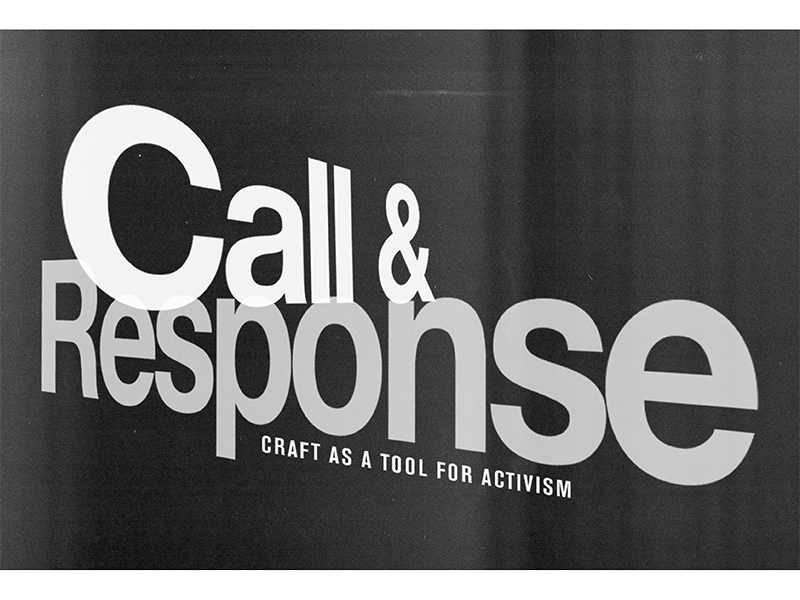 The Museum of Craft and Design has launched a new artist opportunity with Call & Response: Craft as a Tool for Activism, a juried exhibition and artist marketplace. The reckoning for social justice spurred by protests and the Black Lives Matter movement has made clear that all museums and arts organizations must do better to represent, engage, financially support, and communicate with their BIPOC communities. "Craftivism" celebrates the power of craft to bring about political change. This juried exhibition intends to highlight artists working at this crucial intersection. Grand prize: $1,000; runner-up: $500; third place: $250. Open to US-based artists and craftspeople aged 18 and older. Entry fee: US$5. Application deadline: May 31, 2021. Information.
EDUCATION
Join the Baltimore Jewelry Center this spring for jewelry classes for all skill levels, from beginner to advanced. A variety of online as well as in-person 12-week, six-week, and four-week classes start in April. Instructors include April Wood, Andy Lowrie, Katja Toporski, Shana Kroiz, Lydia Martin, Jolynn Santiago, Molly Shulman, Leslie Shershow, Rebecca Myers, and Elliot Keeley. All classes are capped for social distancing purposes, so they're filling fast!
EDUCATION
The International Master Programme Object & Jewellery PXL-MAD School of Arts, Hasselt, is now taking applications. Students are encouraged to break free from fixed ideas and existing movements so that they can develop their personal artistic profile. The school considers methodology and approach as important as style and trends. In this master's program, experiment and research are central elements. Students are encouraged to shift between being in the flow of making and taking a step back to think about their work. Making, reflection, and theoretical study are key elements, without losing eye for intuition, feeling, and tacit knowledge. Through presentations and discussions, students practice their ability to reason and communicate about their work and its context, preparing themselves for the demands put on a professional in the field. Students are supported by a team of renowned artists and academics: Nedda El-Asmar, Prof. Dr. David Huycke, Audi Pauwels, Dr. Karen Wuytens, Phd Student Patricia Domingues, and Prof. Dr. Bert Willems. There's a wide range of international guest speakers and guest-tutors (e.g., Ruudt Peters, David Clark, Felieke van der Leest). PXL-MAD also offers a one-year-long pre-master preparation program. Get the  information brochure or email David Huycke.
EDUCATION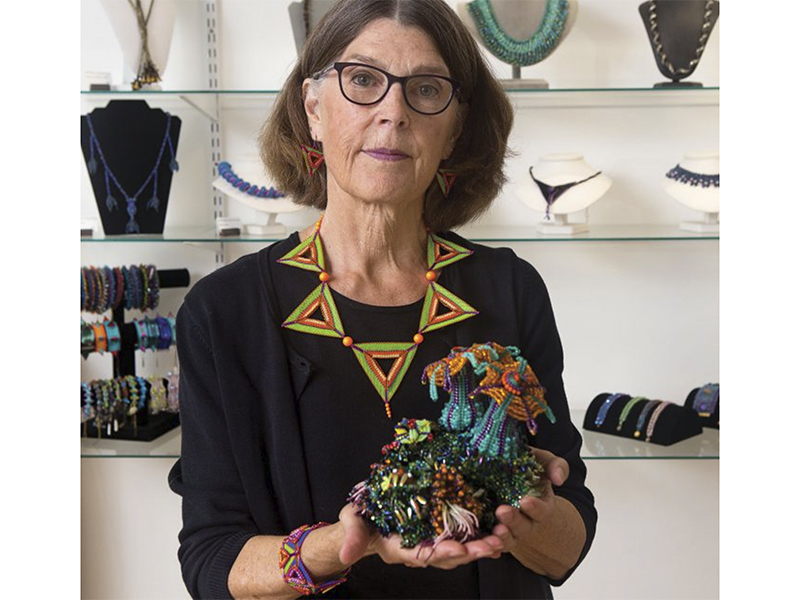 Wendy Ellsworth will teach a class on Native American beading at Anderson Ranch Arts Center August 2–6, 2021. This course explores the rich tradition of Native American beadwork. Participants will start by learning to weave on a traditional bead loom with colorful embroidery threads for the warp. There are many traditional bead designs to choose from and students are encouraged to make their own unique patterns. Native American stories and myths will be woven into each day's activities, as well as different beading symbols and their meanings. Additional information.
EDUCATION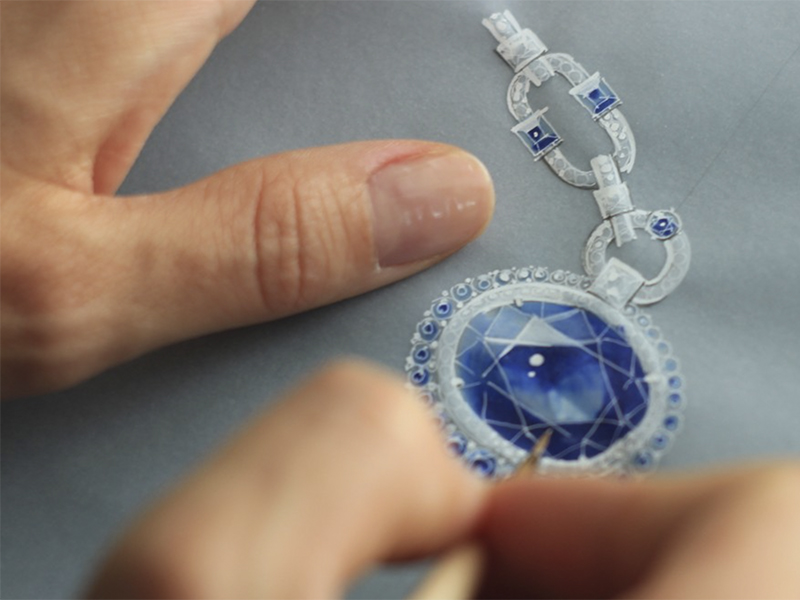 The two-day workshop called Drawing Diamonds serves as an introduction to traditional jewelry painting techniques using white gouache to capture diamond's highlights on paper. The historical art of painting jewelry in gouache requires precision and creativity. Every drawing of a jewel is a mini masterpiece, a desirable artwork, and consequently an art form treasured by historical jewelry houses as an important part of their heritage. Day 1 will cover diamond cut varieties, light theory, how to draw a round-cut diamond, the use of gouache paints, and a lot of practice with individual feedback. Day 2 will teach light in gemstone compositions and review some inspiring examples.
Both beginners and professionals are welcome; no prior knowledge required. Taught in English by Inesa Kovalova, an international jewelry designer with extensive experience in drawing who graduated from Central Saint Martins and Creative Academy – private design school by Richemont group in Milan. April 10–11, 2021, at DIVA, in Antwerp, Belgium. Find out more.
INTERESTING LINK—VIDEO
The filmmaker Elena Alvarez Lutz followed Helen Britton with her camera for five years to create a documentary called Hunter from Elsewhere. The film will have its European premiere at DOK.fest Munich in May, but may unfortunately be geo-blocked for the rest of us. Alvarez has applied to show the documentary at DOC NYC. Fingers crossed that it will be accepted and shown in the US in November! Watch the trailer.
INTERESTING LINK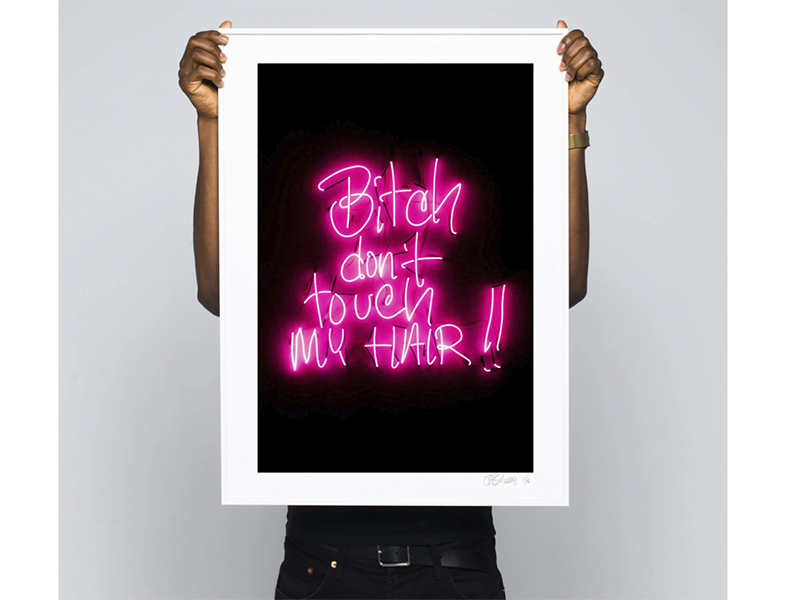 In celebration of Women's History Month, Absolut Art put together a collection of artworks by some of its favorite women artists, and Tiff Massey is one of those featured. Massey won AJF's 2019 Susan Beech Mid-Career Artist Grant. She creates work inspired by African standards of economic vitality, including both large-scale and wearable sculptures, music, and performance. See what Massey created for Absolut Art here. The entire collection is here.
INTERESTING LINK
Galerie Rob Koudijs created an online catalog of Alexander Blank's work that aims to capture the excitement of Schmuck. View it here.

INTERESTING LINK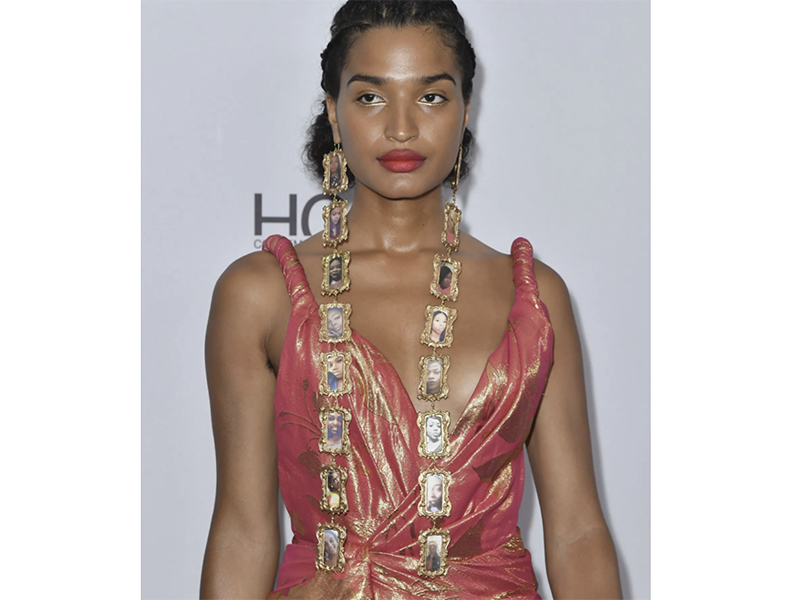 Jeannine Falino, the private curator and art historian who teaches at the Rhode Island School of Design and Parsons, tackled the history of the earring. Read it here.

INTERESTING LINK
Garland published a few different jewelry-related articles in its latest issue. In "Breathe Together," Maegan Black describes the Breathe Project, in which the creation of beaded masks, led by Indigenous artists from across Canada, expresses a distinct cultural energy. In "Nature Hooks," Jes Johns writes about earrings made by Jill Hermans for adorning yourself with a beautiful fallen leaf. And in "Heron Story," Ilka White talks about the work she makes in response to the bird on behalf of whom she speaks.
INTERESTING LINK—VIDEOS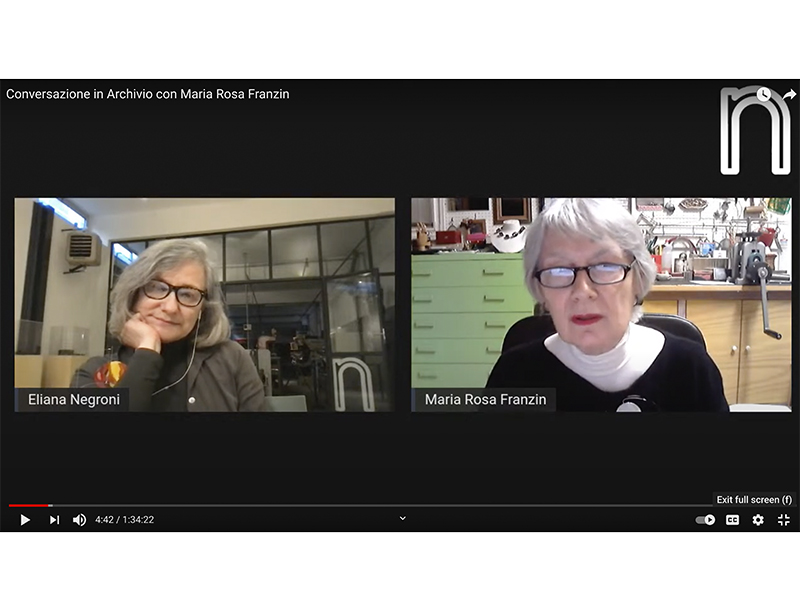 Watch "Conversazione in Archivio con Maria Rosa Franzin" on YouTube, in which Eliana Negroni, the curator of Archivio Negroni, talks with the international goldsmithing artist Maria Rosa Franzin, who is a member of the Gioielli in Fermento jury and a teacher at the "Pietro Selvatico" Institute of Art in Padua. In Italian.
Also: The second episode featuring Negroni and Nichka Marobin talking in English about some favorite books is up on YouTube. Pass a fun hour or so, and see a lot of contemporary jewelry, too!
INTERESTING LINK—VIDEOS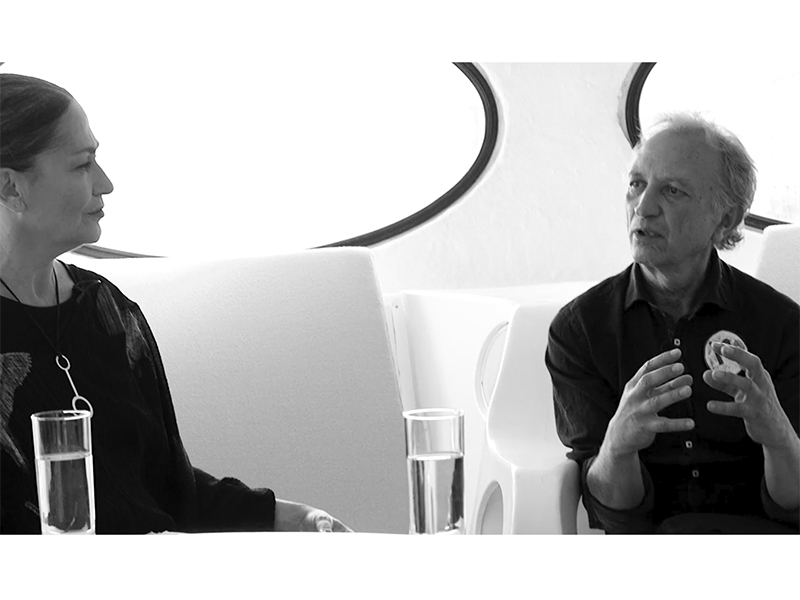 The Loewe Foundation has a series of videos on its website featuring Gijs Bakker, Ramón Puig, Deyan Sudjic (director of Design Museum, London), Anatxu Zabalbeascoa (architecture and design correspondent for El País), and John Allen (master weaver and textile designer) discussing various issues in modern craft. Check it out.
INTERESTING LINK—VIDEO
The artists Elizabeth Brim and Mary Lee Hu speak about their works that were selected for It Takes A Village: A Crowd-Curated Exhibition at the Metal Museum. Watch the video here.
INTERESTING LINK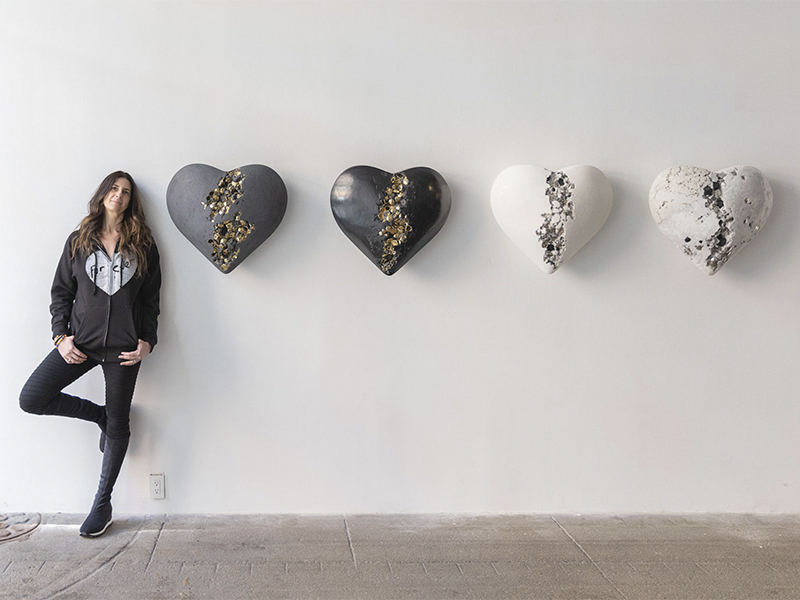 After COVID upended everything,  Jessica Lichtenstein began collecting an assortment of musings from romantic poetry, pornography, Instagram, newspapers, comic books, diaries, and other sources, amassing some 4,000 of them. She then expressed the independent thoughts collectively by etching the words onto thousands of lockets. They now star in her solo exhibition, which features concrete hearts with engraved lockets embedded inside bursting cracks. The show, called A Perfect Storm, is at Winston Wächter Fine Art, in NYC, through April 17, 2021. Read an interview with Lichtenstein and see close-ups of the work.
INTERESTING LINK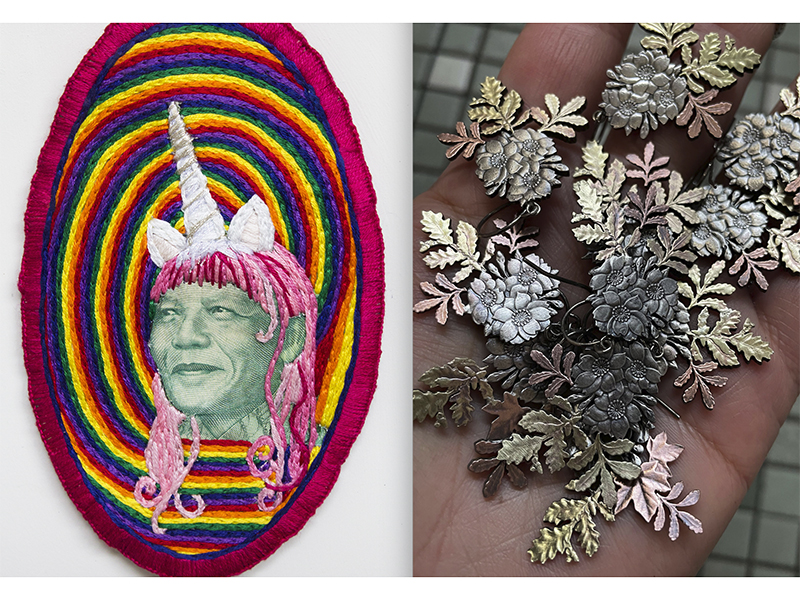 Colossal recently featured the embroidery and jewelry of Stacey Lee Webber. "Currently working from her studio and home in Philadelphia's Globe Dye Works, Webber is formally trained in metalsmithing—she has an MFA from the University of Wisconsin-Madison, where she initially began using currency as the basis of her projects—and sees the two mediums as an ongoing conversation. Embroidery 'allows me to work in a quieter setting outside of my metal shop acting as a sort of ying to the yang, soft and hard, masculine and feminine,' she says." Much of the work shown in this Colossal article is embroidery on paper currency, but the artist also makes jewelry from coins, which you can see on her website and on her Instagram.
INTERESTING LINK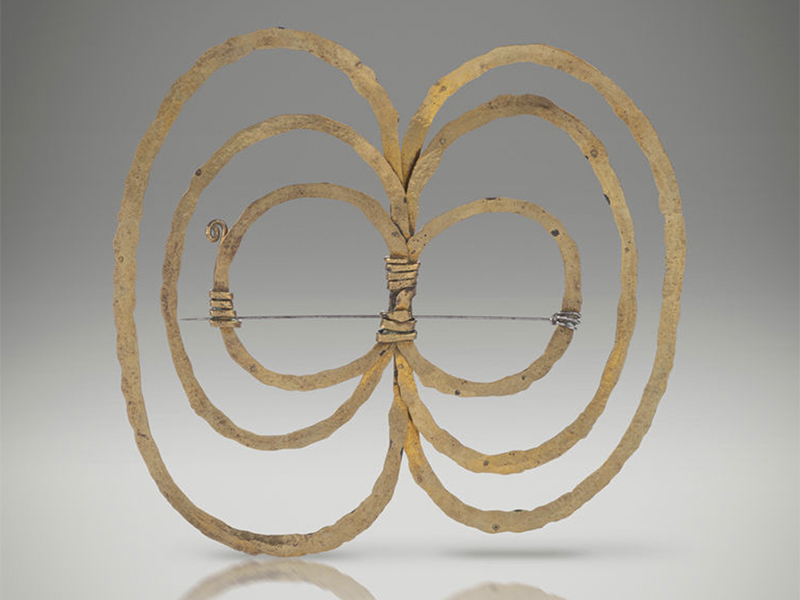 "The dividing line between fine art and craft has been unraveling for decades," writes Benjamin Sutton in the article How Craft Became an Art Market Force. "Once closely guarded by art historians, curators, and critics—who, as the scholar Terry Smith once put it, typically dismissed craft as 'intimately associated with the hand, touch,' while associating art with headier pursuits like 'ideas, suggestions, concepts'—the boundaries separating painting, ceramics, weaving, drawing, glassblowing, printmaking, and other processes and practices are now porous if not completely antiquated. This is plainly clear from visiting most major art museums where, increasingly, textiles share wall space with abstract paintings and glass, and clay sculptures sit on plinths alongside bronzes." Although Sutton reports on craft broadly, he mentions Alexander Calder's jewelry, the House of Mars gallery (which sells jewelry), and the jeweler and plasticsmith Zoe Robertson. Read the article on artsy.
INTERESTING LINK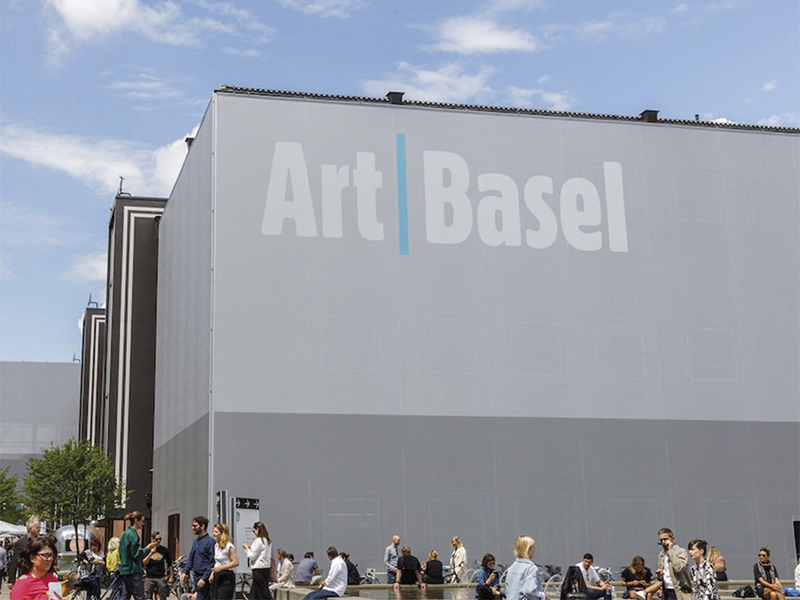 According to a new report by Art Basel and UBS, global sales of art and antiques were estimated to have declined a staggering 22 percent in 2020 compared to the previous year, reaching a total of $50.1 billion—their lowest level since the Great Recession. With art fairs canceled and galleries shuttered, dealer sales declined approximately 20 percent, though online sales reached an all-time high of $12.4 billion (25 percent of the market's total value). From Surface.
JEWELRY IN THE NEWS
"Widely considered stodgy and trite, brooches have been seriously out of fashion ever since the power-suit-ridden 'Dynasty' years," according to a NY Times article called "The Brooch Is Back, Baby" which says that the brooch is ripe for a revival. Looks like the rest of the world is finally realizing what we in art jewelry have known all along—brooches never went out of style! The brooch is wonderful in so many different ways and the perfect vehicle for conveying so much. Nonetheless, read about who the newspaper credits for this revival, who they think is driving the trend these days, and, best of all, find out who from the field of contemporary art jewelry got name-checked in the article, alongside the more conventional high-fashion designers. (Okay, okay, we won't keep you in suspense: Lola Brooks, Biba Schutz, Sienna Patti, the art historian Nichka Marobin, and Karen Davidov, the founder of the Jewelry Library.)
JEWELRY IN THE NEWS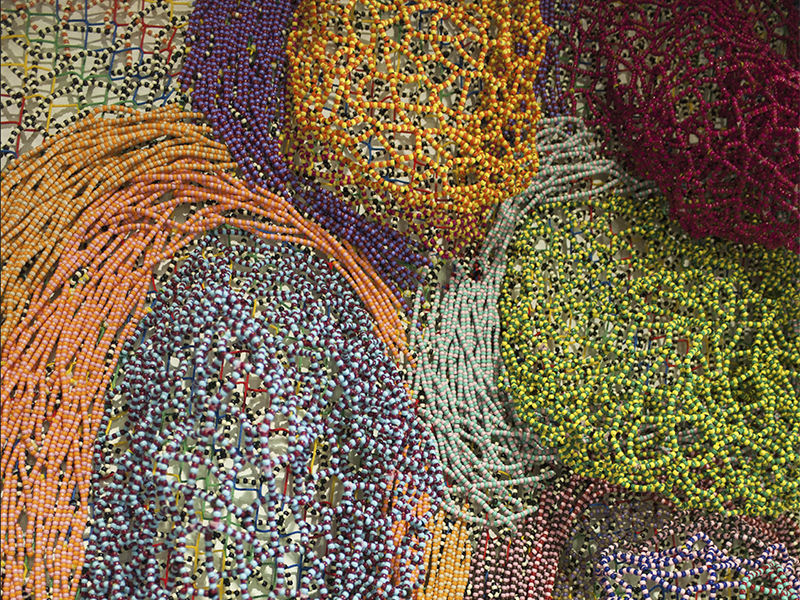 Innumerable pony beads, pipe cleaners, sequins, and objects gathered from two continents overlay a web of rainbow mesh that's suspended in the US Embassy atrium in Dakar, Senegal. The expansive work by Chicago-based artist Nick Cave is composed of amorphous swells and circular patches of multicolor netting that stretch 20 x 25 feet. Physically connecting pieces of both US and Senegalese culture, the webbed, bas-relief sculpture symbolically stands as "a unifier that brings people together," says Cave. Read about it, see more photos, and view an Art in Embassies video here.
JEWELRY IN THE NEWS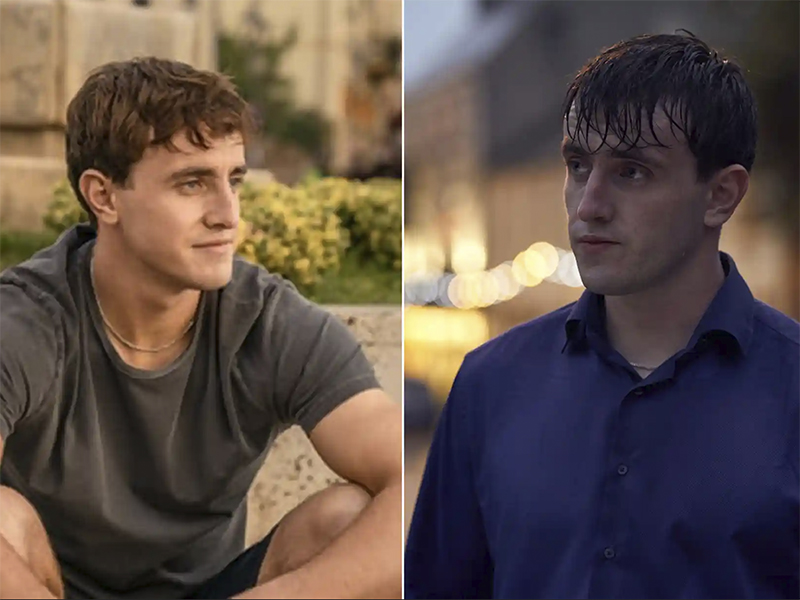 Have you seen the TV series "Normal People"? The show's headliner is a piece of jewelry, reports the Guardian. "As nuanced and subtle as the performances by the show's two leads (Daisy Edgar-Jones as Marianne and Paul Mescal as Connell) are, the internet has decided that the real star of the show is a necklace. The simple chain necklace worn by Mescal's Connell has been called "the sexiest thing" about the adaptation of Sally Rooney's acclaimed novel … Meanwhile, an Instagram account, Connells Chain, which posts pictures of Mescal wearing the item, has gained over 25,000 followers … And the show's costume designer tells the Guardian that Mescal's wearing of the silver chain is 'comparable to what James Dean did for the simple white T-shirt in the 1950s.'" Read the article, which goes beyond the show and into today's surging interest in men's jewelry.
JEWELRY IN THE NEWS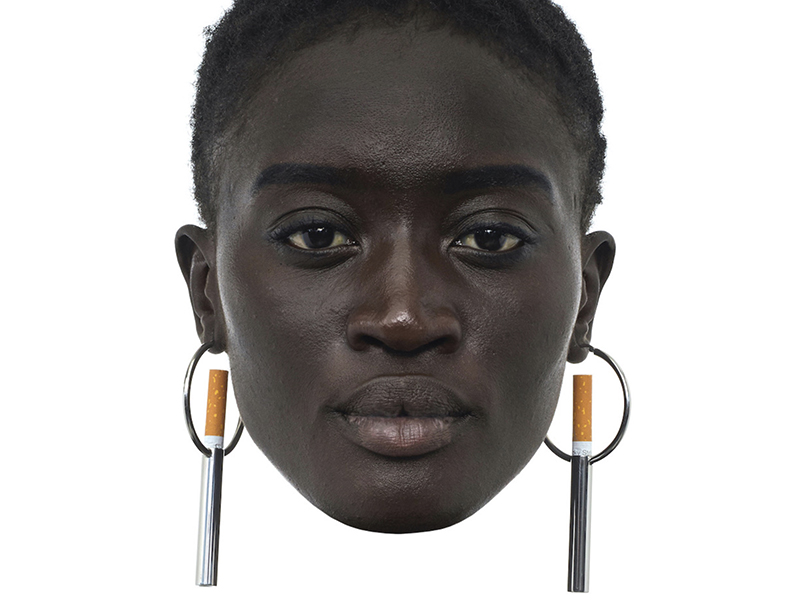 Can a clothes hanger be a necklace? Can a pair of earrings carry cigarettes? Can an old CD double as a hair tie? Stéphanie D'heygere transforms everyday objects into ingenious functional accessories. For the Belgian designer, who's based in Paris, anything can feasibly become a wearable accessory. Read a mini-interview with her here.
JEWELRY IN THE NEWS
Marrow, a jewelry boutique in California, is an Instagram fever dream, says Surface. Feeling more like a five-star hotel lobby than a typical jewelry store, Marrow is described as soothing the senses with a winning mixture of plush furniture, creamy hues, and chill vibes. The Memphis-inflected interior design encourages shoppers to hang around on plush "boyfriend" chairs and take selfies in front of segmented, pebble-like wall mirrors. Check out its look.
OBITUARY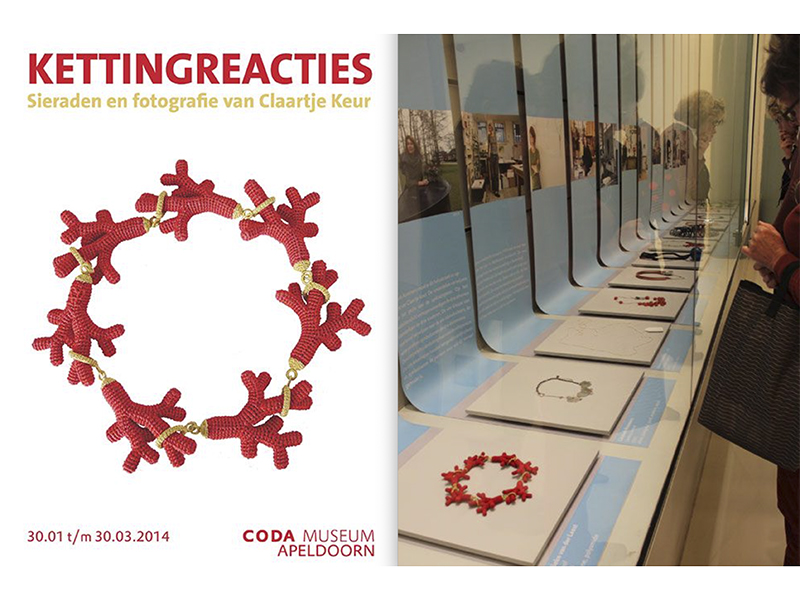 The Dutch collector Claartje Keur passed away on March 19, 2021, at age 83. An important person in the Dutch jewelry community, she started collecting necklaces in the 1980s—mainly work by artists who had studied at Dutch academies. She was a photographer and soon started to make portraits of the artists in their studios. In 1998 she organized her first museum exhibition (it was held at Museum Arnhem) with a selection of pieces from her collection accompanied by her photographs of jewelers in their studios. In 2014 she organized another exhibition about her collection, at CODA this time. Keur was very active in encouraging artists and stimulating their sales. She organized some unique projects, including jewelry postcards she made and mailed out, the Jewellery Salon held at her home, and Jewellery with a Story, an annual jewelry event held at CODA Museum. Keur also gave special commissions to artists, such as the famous sculptor Carel Visser. She always looked wonderful, dressed in simple clothes and beautiful jewelry, always busy with her camera, always with a sparkling laugh. (Text courtesy of Liesbeth den Besten; AJF will publish a longer obituary written by her soon.)
OBITUARY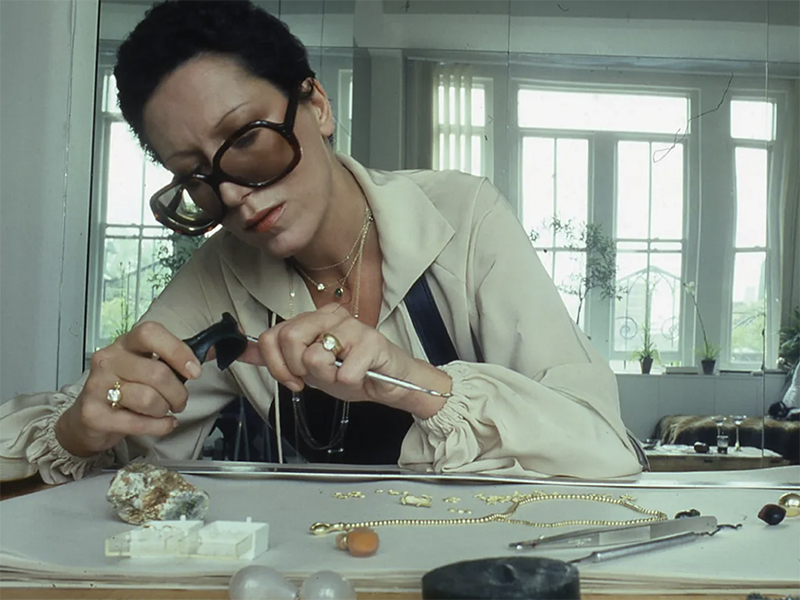 Elsa Peretti, the Italian-born jewelry designer who revolutionized the industry with her biomorphic designs inspired by bone fragments and pebbles, died last month at age 80. Peretti is arguably the most successful female ever to work in the jewelry field. Vogue described her work as "carved, pure—irresistibly touchable—it has been called jewelry as sculpture, sculpture as jewelry, and the most sensuous jewelry in the world." The designer began working with Tiffany & Co. in 1974 and over time her pieces came to account for about 10% of the company's sales. In 2012, Tiffany paid the designer a one-time fee of more than $47 million dollars. A successful business woman, Peretti was also an exemplar of the stylish, liberated professional woman of the 1970s. Read about her life and career in Vogue, the Washington Post, or the New York Times … just as a start.