There are so many reasons to purchase art jewelry: You got that hard-earned promotion—celebrate! You're experiencing a once-in-a-lifetime occasion and want to honor it. You wrapped up that major accomplishment and it's time to commemorate it, or you want to mark the beginning of a new relationship (or the end of one). Perhaps it's an investment, or the perfect piece to round out an aspect of your collection. Or maybe it's just to treat yourself—just because. Art Jewelry Forum's international
gallery supporters
celebrate and exhibit art jewelry. Our monthly On Offer series allows this extensive network of international galleries to showcase extraordinary pieces personally selected to tempt and inspire you. Take a look. You're bound to find a fantastic piece you simply have to own! (Please contact the gallery directly for inquiries.)
MUSEUM WORTHY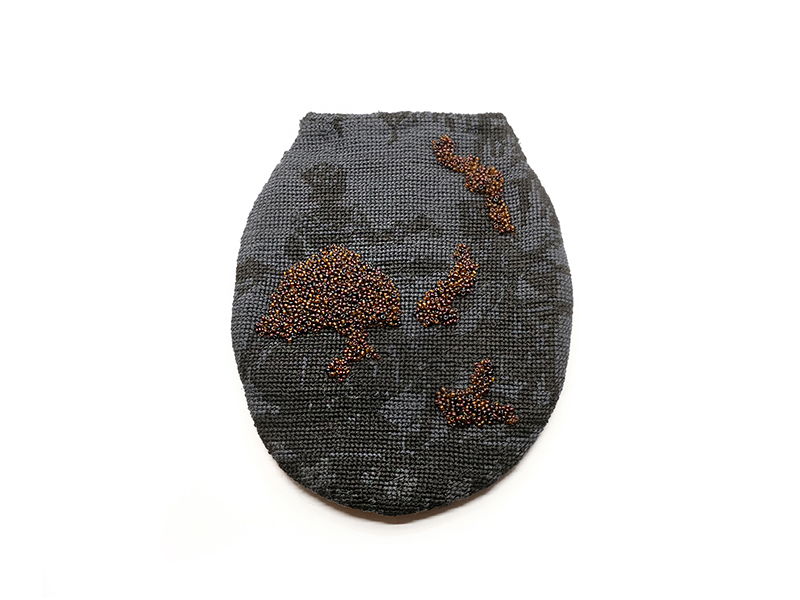 Artist: Helena Lehtinen
Gallery: PLATINA Stockholm
Contact: Sofia Björkman
Retail: US$3,000
In describing her work, Helena Lehtinen says she's trying to find the meaning in the meaninglessness. This is not just a typical Finnish mentality but a characteristic, human, and humorous way of working by one of Finland's most active and respected jewelry artists. With great commitment and characteristic visual language, she has taken a place on the international stage and her work has a high collector's value.
MUSEUM WORTHY
Artist: Ruudt Peters
Gallery: Galerie Spektrum
Contact: Jürgen Eickhoff
Retail: €4,200
This brooch is a wonderful piece to complete the Ruudt Peters part of your collection or to begin collecting the outstanding work of Ruudt Peters.
ESTABLISHED ARTIST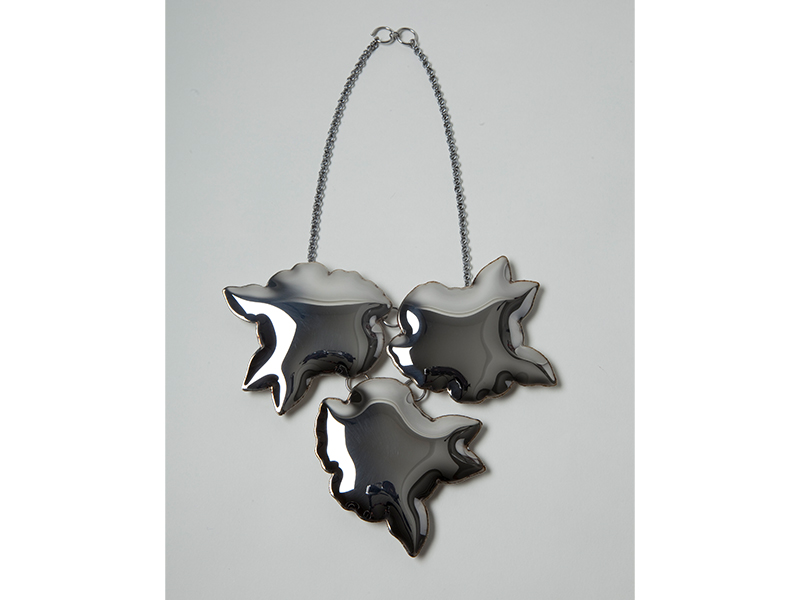 Artist: Shachar Cohen
Gallery: OHMYBLUE
Contact: Elena Rizzi
Retail: €3,250 + shipping
Shachar Cohen creates the corpuses of his jewelry from blown and welded stainless steel sheet. He uses the very same welding machine for the decoration of the surface. This is where the masterly manipulation comes into play: the moment the tool you build the object with is utilized to decorate the same.
ESTABLISHED ARTIST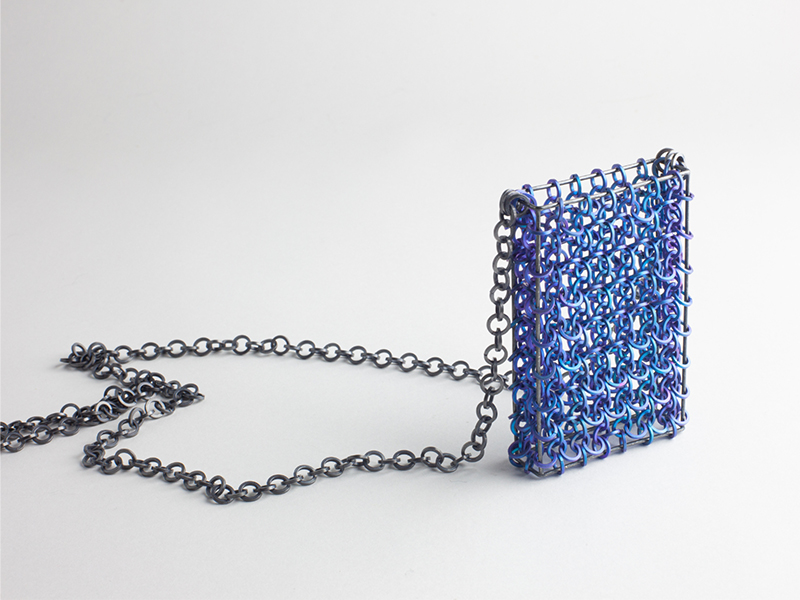 Artist: Carlier Makigawa
Gallery: Funaki
Contact: Katie Scott
Retail: AUS$3,200
Here, Carlier Makigawa's earlier work using wire frames meets her latest explorations of the sensuous drape of handmade mesh. This stunning new pendant is made with sterling silver and titanium.
ESTABLISHED ARTIST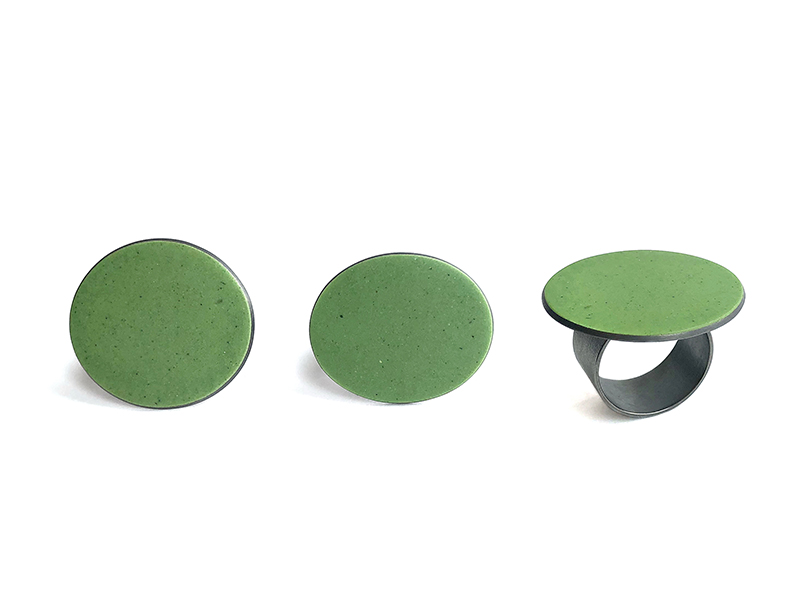 Artist: Karin Johansson
Gallery: Four Gallery
Contact: Karin Roy Andersson
Retail: €440
Over the years, Karin Johansson has returned to using enamel in her work. It has limitations and challenges, as well as many interesting surprises and possibilities. After a long winter, it was time to open the window to colors. Green is the color of hope, growth, and new beginnings. The palette of different shades has wonderful names—emerald green, seaweed green, midnight green, grasshopper green. Green is something well known, or a place of dreams and imagination. The rings were created during the recent weeks and are made of silver and fired enamel, treated to a smooth and tactile surface.
ESTABLISHED ARTIST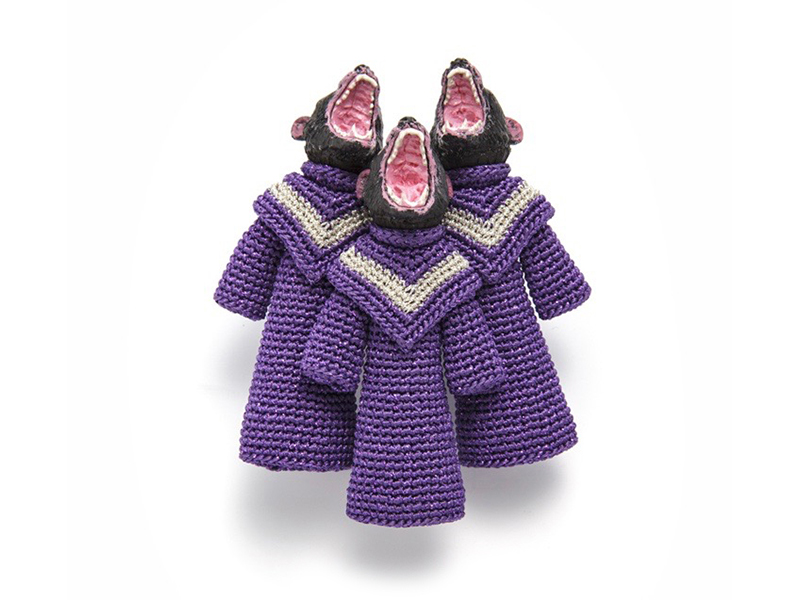 Artist: Felieke van der Leest
Gallery: Galerie Rob Koudijs
Contact: Rob Koudijs
Retail: €1,475
And now there's an entire exhibition with pieces full of music. As ever, Felieke van der Leest's approach is free and unpredictable. Some of her new pieces are made from parts of actual instruments. Van der Leest is a keen operator of allusions: parts of a flute merge effortlessly into faces, as has the bridge of a violin. Two necklaces have a completely different melodic connection: they both contain a tiny music box. Finally, all sorts of musicians are depicted in this show, varying from ferociously singing "angels" and a blue trumpet player to the surprising likenesses of two ever-beloved pop idols. The most remarkable group of pieces is connected to the five members of the punk band in which van der Leest herself plays—ergo, she's represented in the display as well.
ESTABLISHED ARTIST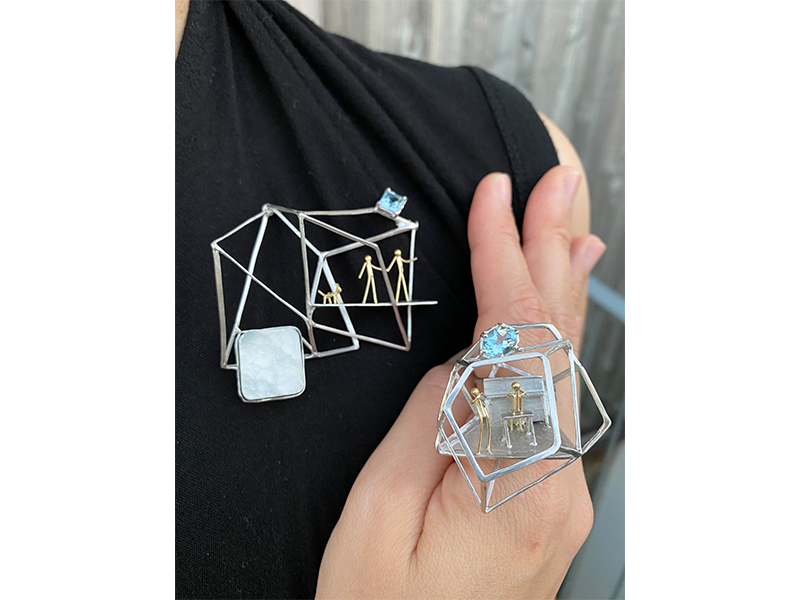 Artist: Asagi Maeda
Gallery: Mydaybyday Gallery in Rome
Contact: Laura Helena Aureli
Retail: €3,445
Mydaybyday Gallery in Rome features the new work of Japanese artist Asagi Maeda, Let's Hold Hands & Play Music & Move on Together, designed in 2020. "The world has totally changed because of COVID-19," says Maeda. "It's like the night which is long that never finds the day, but if we can see a faint light of hope at the exit, let's hold hands and move on playing music and with joy together. Because we are in the dark, I feel that the bonds with people are beautifully stronger than ever. I feel we can truly resonate now. With one accord, let's hold hands, make a harmony, and move on into the future."
ESTABLISHED ARTIST
Artist: Paul McClure
Gallery: Galerie Noel Guyomarc'h, bijoux et objets contemporains
Contact: Noel Guyomarc'h
Retail: CAN$3,800
Slice is a collection of jewelry expressing Paul McClure's fascination with the microscopic realm of the human body. Abstract forms refer to bacteria, viruses, cells, and their structures within us. As these invisible but universal components come to define us, they also acquire cultural meaning independent of their biological definition. The highly aestheticized microscopic imagery and cutaway diagrams from popular science are particular sources of inspiration for this work: geometric forms, graphic patterns, and vibrant colors. The forms are "digitally handmade" using a combination of computer modeling and 3D printing technologies with the traditional metalworking techniques of forming, fabricating, and finishing. Slicing through these forms reveals surprising and pleasing sections and patterns. However, the slice, like a microbe itself, exposes tensions between the benevolent and the sinister, the beautiful and the ugly, the fascinating and the fearsome.
MID-CAREER ARTIST
Artist: Kristin Beeler
Gallery: Baltimore Jewelry Center
Contact: Shane Prada
Retail: US$450
Kristin Beeler is professor of art and head of jewelry and metalwork at Long Beach City College, in Long Beach, CA, US. Kristin's practice includes contemporary jewelry that focuses on stories told by the skin. Integumentum, her current show on view at the Baltimore Jewelry Center, is a multimedia portraiture drawn from the repair marks of traumatic scarring. Beeler's intention is that the work will lead audiences to complex conversations about compassion. Within the exhibition, narratives are told through photographs, embroidered Tyvek garments, book folios in vellum, and dimensional objects in charcoal, shell, and pearl. These earrings are hand-carved from mother-of-pearl with hand-fabricated earnuts.
MID-CAREER ARTIST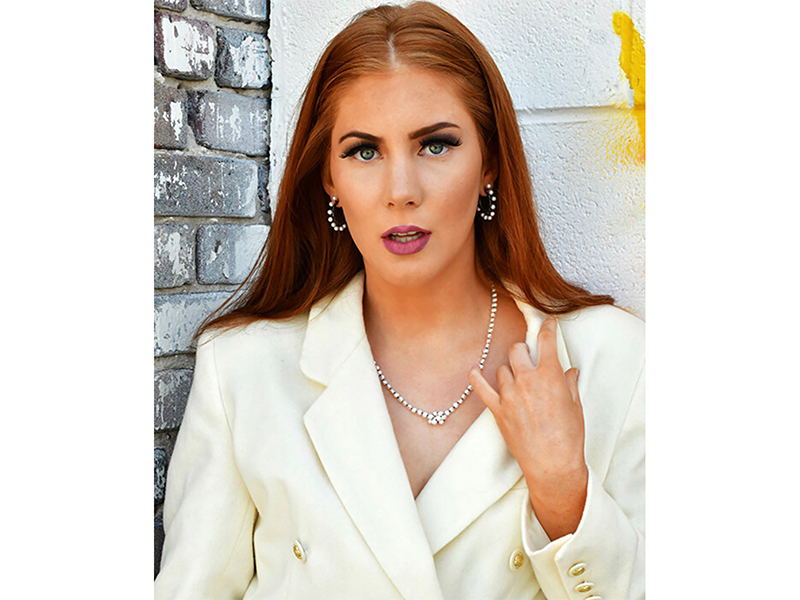 Artist: Sarah Holden
Gallery: Gallery 2052
Contact: Nora McCarthy
Retail: US$250
Pearls, although timeless, are having a moment thanks to the first ever female vice president of the United States, Kamala Harris. Oxidized silver hoops studded with pristine white pearls, these earrings by Chicago local Sarah Holden are both feminine and fierce.
EMERGING ARTIST
Artist: Bérénice Noël
Gallery: Galerie Elsa Vanier
Contact: Elsa Vanier
Retail: €690
For her first collection, Bérénice Noël combines the preciousness of gems with the roughness of fishing hooks, creating a world in which beauty is mixed with dread. Born on Réunion island in 1996, Noël is now studying for a master's degree at HEAD – Geneva. In the course of her studies, she completed a remarkable internship with the artist Philip Sajet. The Vahiné earrings and necklaces are the work of a mermaid trying to seduce her prey. She makes traps with what she finds around her, which comes from our civilization: drifting hooks, pearls, and gold from the treasures of stranded ships, precious stones that she pierces and assembles… these traps take the form of jewels.
GALLERY CHOICE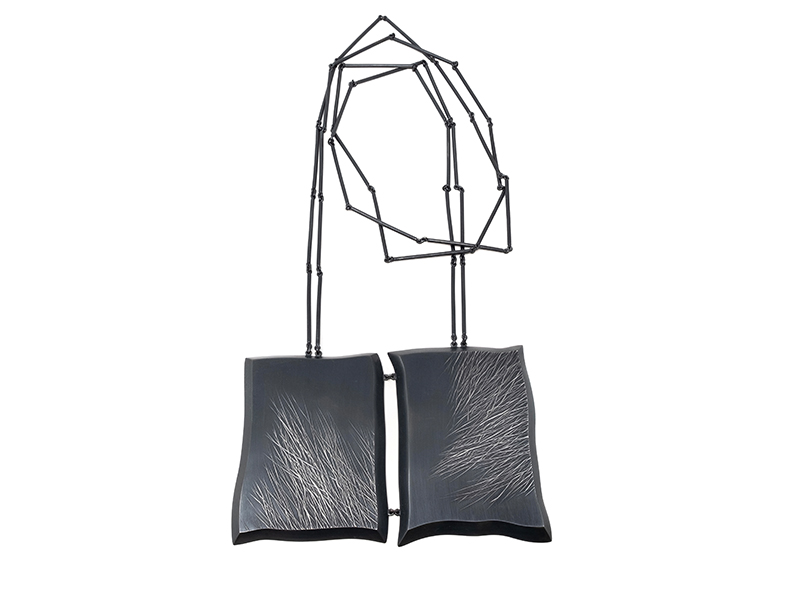 Artist: Lynn Batchelder
Gallery: Gallery Loupe
Contact: Patti Bleicher
Retail: US$2,400
Lynn Batchelder is one of four artists recently featured in the @artjewelryforum.org article "Intaglio By Jewelry Artists: Metal Plates and Printed Lines." As stated in the article by Melis Agabigum, "Rich with textures created from silver etching and hand engraving, her jewelry objects visibly pay homage to the matrix plates used historically in intaglio … Provoked by engaging drawing as a way of 'thinking, reflecting, exploring, and inventing,' Batchelder melds line and surface in her work through engraving on metal to printing on paper." A wonderful example of this process is found in this recent work by Batchelder for the exhibition Forging a Link, at the Mercer Museum.
GALLERY CHOICE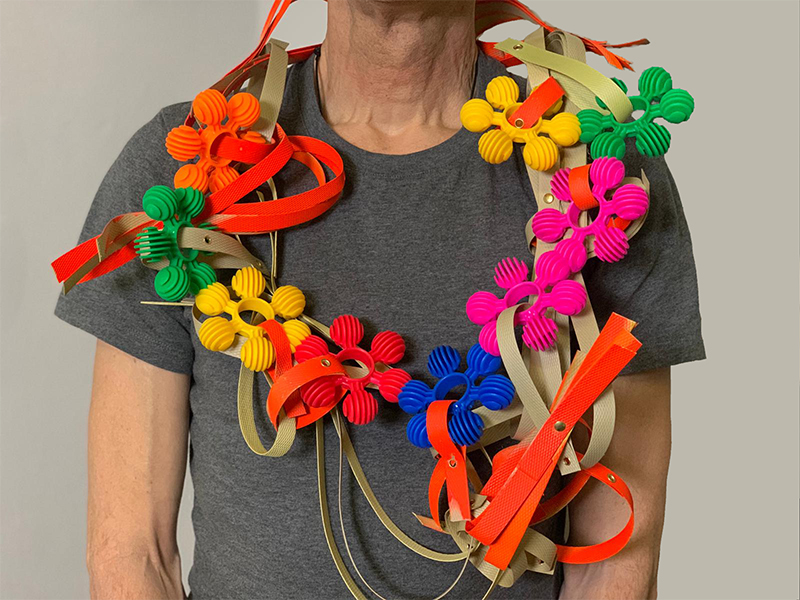 Artist: Coco Sung
Gallery: Galerie Door
Contact: Doreen Timmers
Retail: €700
This necklace by Coco Sung is titled Wabi & Sabi and refers to traditional Japanese aesthetics: the acceptance of transience and imperfection. Sung's exuberant chain consists of recycled items: discarded children's development toys and packaging band. Form, material, and function show us beauty and constructive possibilities—no matter what. The necklace is made for this year's group exhibition at Galerie Door which bears the name and theme ProChaine, referring to the French word for "next," and of course the English word "chain." Every artist (represented by the gallery) was asked to make one part of a chain. All the artworks together will signify how we are all tied up, how we all crave to be connected again. That is our hope for 2021 and years to come.
GALLERY CHOICE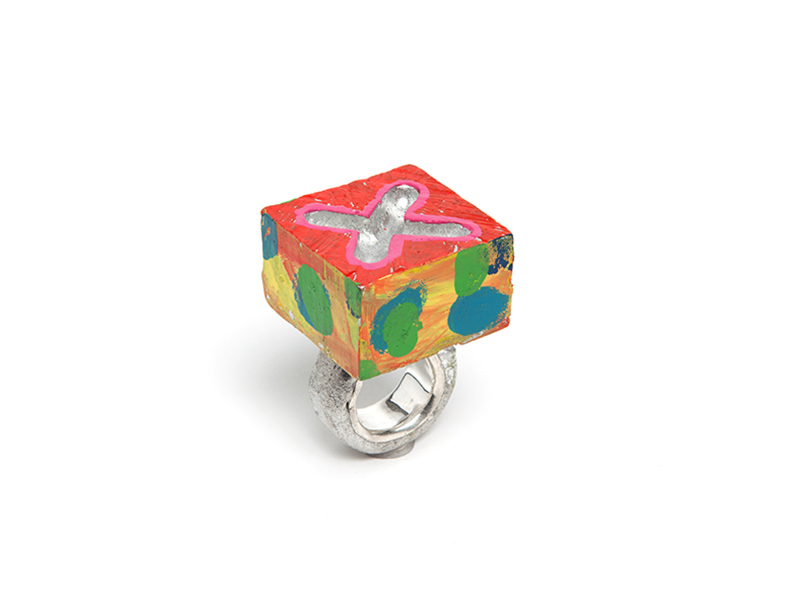 Artist: Paul Adie
Gallery: Galeria Tereza Seabra
Contact: Tereza Seabra
Retail: €950
With a colorful, humorous, and punk approach, Paul Adie makes strong political statements to wear. In his own words, "The main force in my work is my personal relationship with taboos and morals. I believe this to be a reaction against conventions which were layered on top of my thinking, from my own familial space, education, and society. These include sexual, ethical, moral thresholds, and those based on social class and how one looks, acts, and speaks. I refer to the history of the crafted object, but incorporate stories from contemporary society and include humor as a tool of humanization, to build community and poke fun subversively at established power structures."
GALLERY CHOICE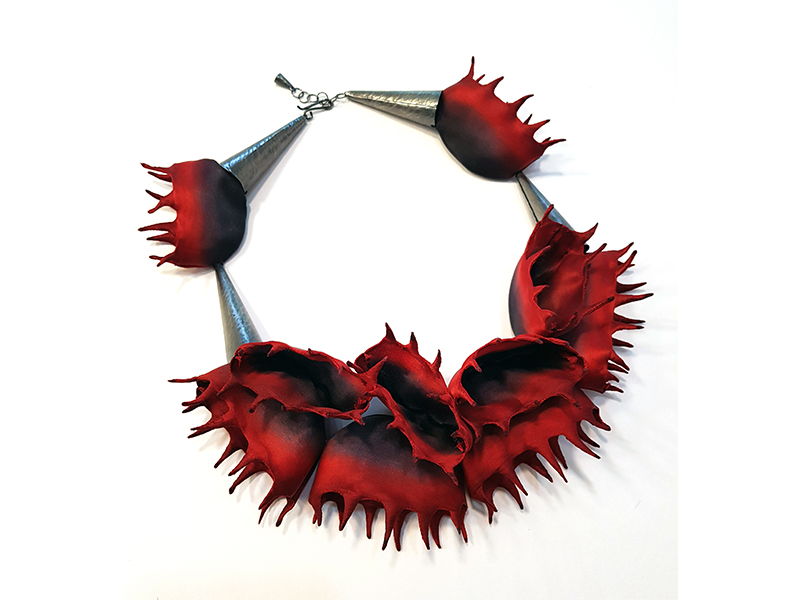 Artist: Jounghye Park
Gallery: Yun Gee Park Gallery
Contact: Scott Duerstock
Retail: US$1,200
This necklace by Jounghye Park was inspired by the peculiar shape of the flytrap, where sweet temptations become fatal weapons in actuality. Park expresses her dynamic sculptural interpretation of the flytrap through her signature use of energetically shaped and vibrantly colored hand-dyed silk.
GALLERY CHOICE
Artist: Manon Van Kouswijk
Gallery: Galeria Reverso
Contact: Paula Crespo
Retail: €2,100
"In a time when the 'biggest' is sometimes taken for the 'best,'" says Paula Crespo, "this necklace touches the viewer for its apparent simplicity and visual lightness reinforced by the open shapes and the white and yellow colors that also allow the wearer to use the necklace on both sides. A piece for collectors and for all those who enjoy wearing contemporary jewelry." Its maker, Manon Van Kouswijk, explains the work this way: "Re:Construction takes the archetypal beaded necklace apart and re-creates it in a different order. Instead of looking at beads as solid objects it presents them as hollow segments, as the space that surrounds beads, which is reminiscent of the molds that are used in the process of casting these segments in porcelain. The bright yellow color, rather than being the surface of the object, has been applied to the inside concave form, to the negative space of the convex bead shapes that this form is based on. As a necklace the work represents an attempt to turn a beaded necklace inside out. It is part of my ongoing exploration of the archetypal beaded necklace through deconstruction and re-creation across a range of materials and processes, looking at ways of materializing negative space and reinterpreting an ancient jewelry form."
GALLERY CHOICE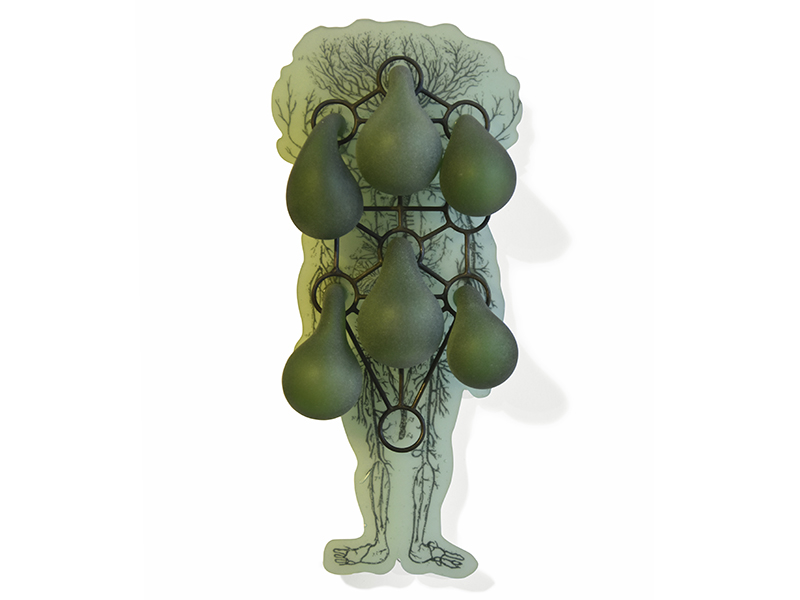 Artist: Ruudt Peters
Gallery: Alice Floriano Gallery
Contact: Alice Floriano
Retail: €4,500
As someone familiar with what Jewish mysticism can infer, the title Sefiroth refers to the mystical Kabbalah, and the symbolism repeated in all of the pieces is the Tree of Life, a geometrical pattern of silver spheres bound together by "paths" of the same material. Given names derived from the different Sefiroth, each of the "tree" structures are adorned with other materials such as blown and formed glass, polyester, silk, and directly photocopied imagery, which serve to give volume, color, form, or (print-) imagery to each of the small sculptures. Each brooch, therefore, connotes a starkly different interpretation of its namesake, an interpretation that one must see not as a direct reference to the Sefiroth in question, but as the artist's metaphor for how each may relate to his personal experiences.