Art Jewelry Forum is pleased to share the news that members of our community find noteworthy. Is something missing? The success of this compilation of compelling events, exhibitions, and items of interest to the jewelry community depends on YOUR participation.
If you're a member of AJF, you can add news and ideas to the monthly report by going here. If you aren't a member, but would like to become one, join AJF by making a donation.
EVENT CANCELLATIONS OR POSTPONEMENTS
It's heartbreaking to see so many major jewelry events being cancelled due to the COVID-19 pandemic—yet quite encouraging to see so many of them being rescheduled. Here's what we currently know: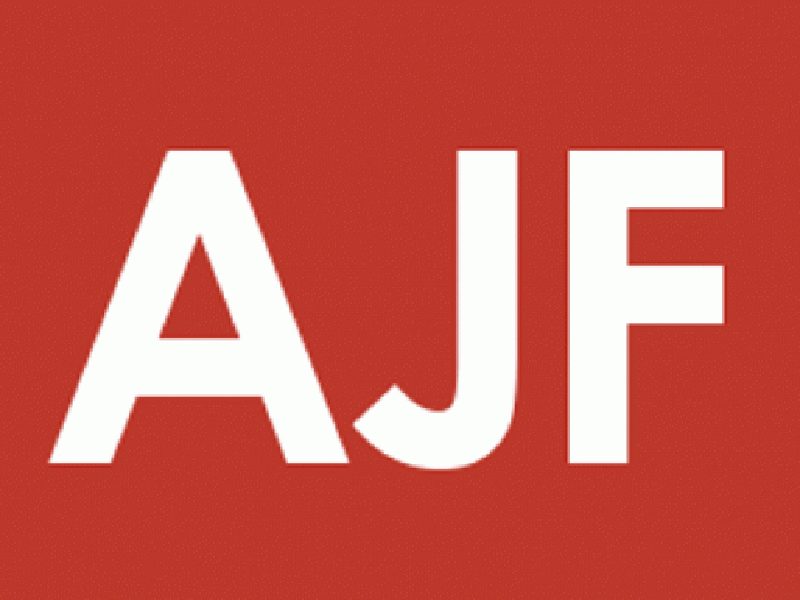 – LOOT, held at the Museum of Arts and Design, NYC, has been postponed to the week of December 7, 2020.
– AUTOR International Contemporary Jewelry Fair 2020, in Romania, has been postponed. Event organizers are rescheduling it for October. The exact dates will be announced in May or June.
– Athens Jewelry Week will now take place November 10–15, 2020.
– Melting Point, in Valencia, Spain, has been cancelled for 2020.
– As of March 29, the SNAG Conference is still being held May 20–23, but the early cancellation refund period has been extended through May 20. With this extension, all registrants have the option to receive a refund on their registration minus a $50 processing fee if they cancel before the conference begins. Learn more.
– There is currently no information on the websites for Gioielli in Fermento and Preziosa.
Our thoughts are with the people of Italy, Spain, and New York City, as well as the rest of the globe. If you know of anything that we've missed or become aware of an event that has been rescheduled, please let us know by filling out this form and we'll publish it in the May Report. In the coming months, in addition to the articles, interviews, features, and critical discourse you've come to rely on, AJF will try to engage with you in new and different ways virtually so we can stay connected and feed our collective passion for jewelry. Please watch AJF's newsletters (subscribe here) and social media for details of all upcoming virtual programming.
ANNOUNCEMENT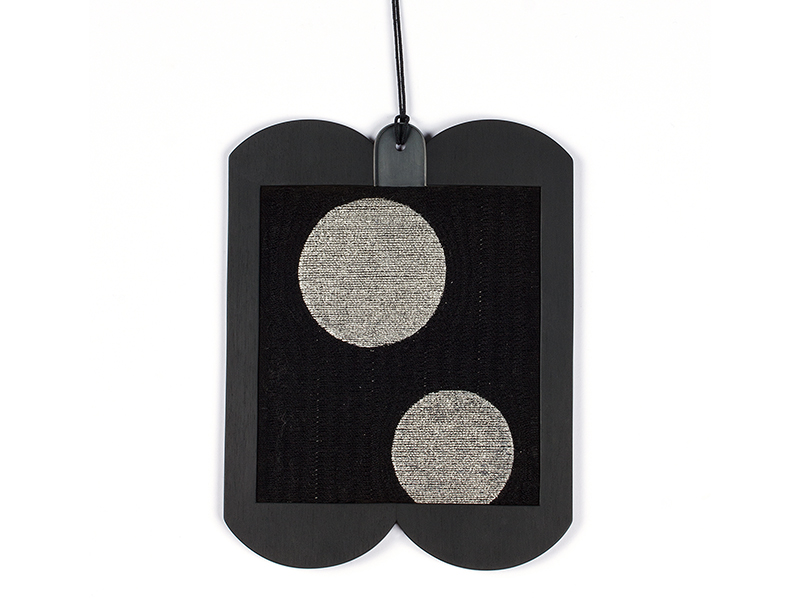 The winners of the Herbert Hofmann Prize were announced by the jury despite the cancellation of the 2020 Internationale Handwerksmesse and Schmuck special exhibition in Munich. Although the award ceremony did not take place on site, the award and announcement of the winners was an important event for this year's prize winners—Melanie Isverding (Germany), Katrin Feulner (Germany), and Carla Nuis (Netherlands)—because of the international reputation of the award. Find the press release and additional photos here.
ANNOUNCEMENT
Die Neue Sammlung recently posted an online virtual tour of the new curation of the Danner Rotunde, by Mikiko Minewaki, Hans Stofer, and Alexander Blank. The museum describes this virtual tour as an unfinished "first view," but it's already mind-blowing. Check it out.
ANNOUNCEMENT—COVID-19 RESOURCES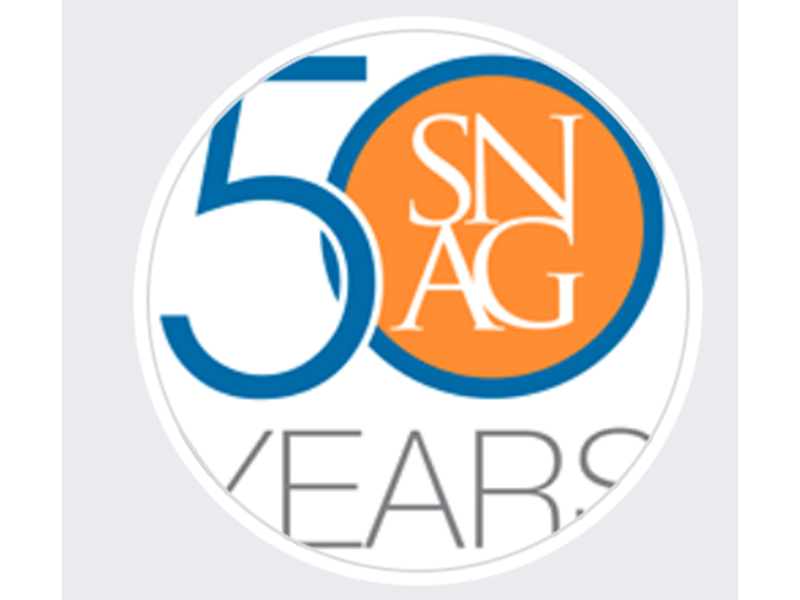 The Society of North American Goldsmiths is actively compiling a list to help with finding resources during the COVID-19 outbreak. If you know of anything to add, there's a contact link so you can share it with readers. See the list.
ANNOUNCEMENT
Konstfack is Sweden's largest university for arts, crafts and design. Its traditional degree exhibitions (solo and group shows) have been replaced by an ongoing, growing digital space on its website. This is an opportunity to take part in all the things happening at the school until it reopens its doors. You'll be able to experience and get information about the graduating students' works in filmed exhibitions, interviews, and texts. Three MFA exhibitions have been posted so far. View them here. Perhaps we'll see some jewelry from the Adellab program soon!
ANNOUNCEMENT—FREE READING ONLINE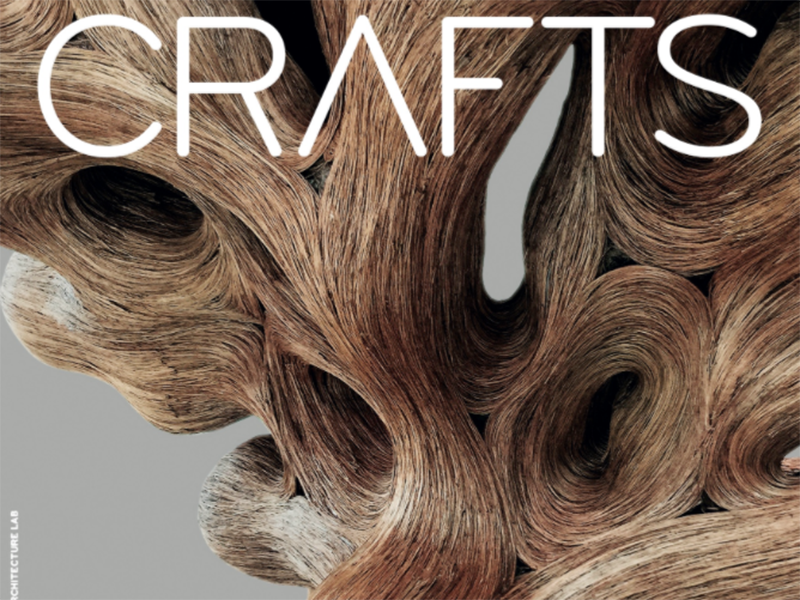 Crafts magazine wants to support and entertain us in any way it can during this challenging time. To help brighten up isolation, it's offering free access to its digital contents for a month. You can dig into every issue from the magazine's history, from the shiny latest editions to forgotten hits of the 70s, 80s, and 90s—while away the hours and be inspired.
Klimt02 has also opened all contents on its website, making it available for free until May 20, 2020. Everyone can access the more than 8,500 items in Klimt02's database.
CALL FOR ENTRY—WRITING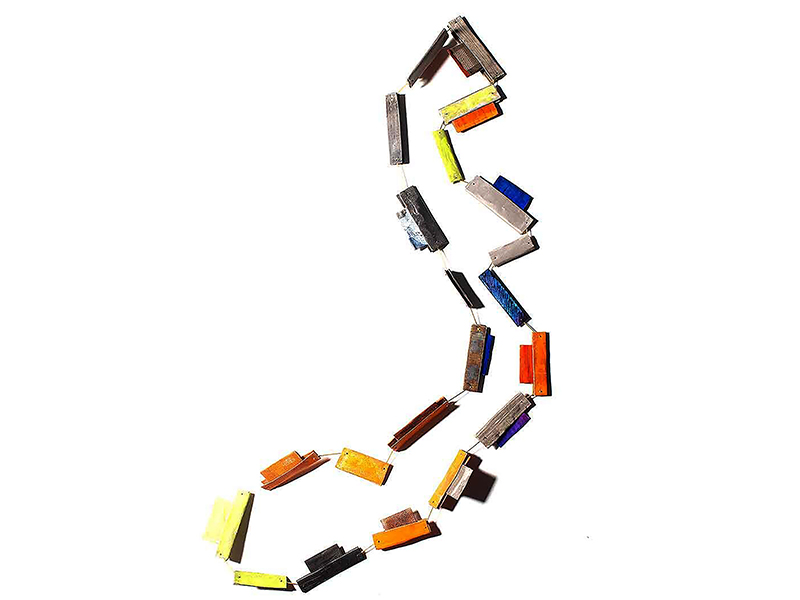 The Journal of Jewellery Research seeks papers that investigate jewelry design, theory, and the contexts in which it operates. The journal is a peer-reviewed online and open-access publication that focuses on the design, theory, and praxis of jewelry studies. It promotes jewelry research into materials, techniques, methodologies, processes, concepts, and aesthetics, providing an interdisciplinary arena for the discussion of jewelry, spanning the conceptual, practical, pedagogical, and cultural aspects.
Submissions can be made in two forms of academic paper: conventional and visual/textual. All submissions will be peer-reviewed by at least two members of the journal reviewing committee. The committee will be formed of a panel of international jewelry and design researchers.
Editorial board: Roberta Bernabei, editor-in-chief; Jayne Wallace, co-editor. Advisory board: Liesbeth den Besten, Stephen Bottomley, Lin Cheung, Monica Gaspar, Sian Hindle, Jenny Hutton, Ben Lignel, Kevin Murray, Laura Potter, André Gali, Secil Ugur, and Josephine Winther. Deadline to submit: June 30, 2020. See the website for more information.
CALL FOR ENTRY—TALENT ACCELERATOR PROGRAM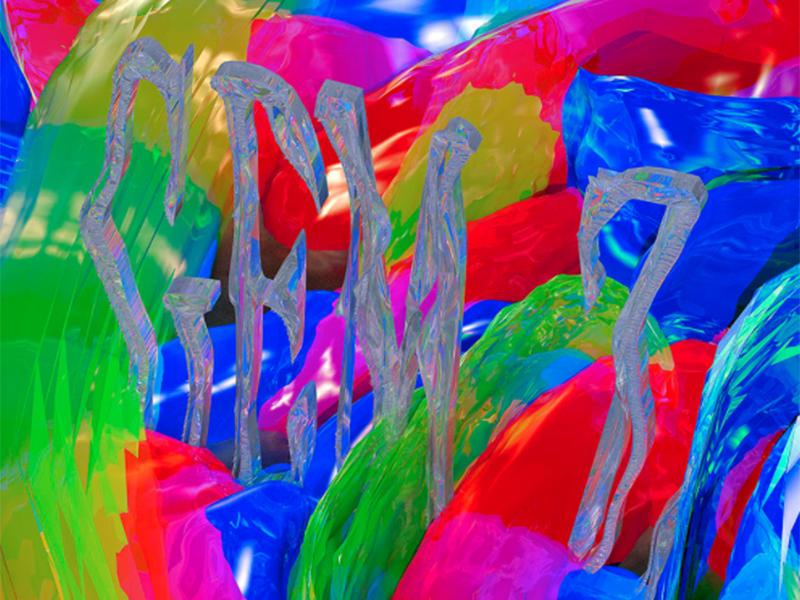 Current Obsession (CO) is looking for hidden Gem Zs to join its talent accelerator program. Building a future-facing creative practice is a challenge for many young artists and designers. Exciting new opportunities may present themselves after graduation, but there are also likely to be new hurdles, and it can be difficult to maintain momentum. To support a new generation of young makers as they develop their voices, CO and its partners are investing in a talent accelerator program. Gem Z will run throughout 2020–2021. Participants will be provided with remote tutoring, workshops, production partnerships, and assistance in showcasing and communicating the commissioned works. Gem Z will conclude with a showcase/exhibition at OBSESSED! Jewellery Festival in the Netherlands in 2021.
The main goal of the Gem Z program is to foster relationships between young creatives, cultural institutions, and the industry. Are you a recent bachelor's or master's graduate (2020 included), or have you independently and actively produced work in the past five years? Does your practice involve jewelry or body-related work? Send in your application! Get more information and apply.
OPEN POSITION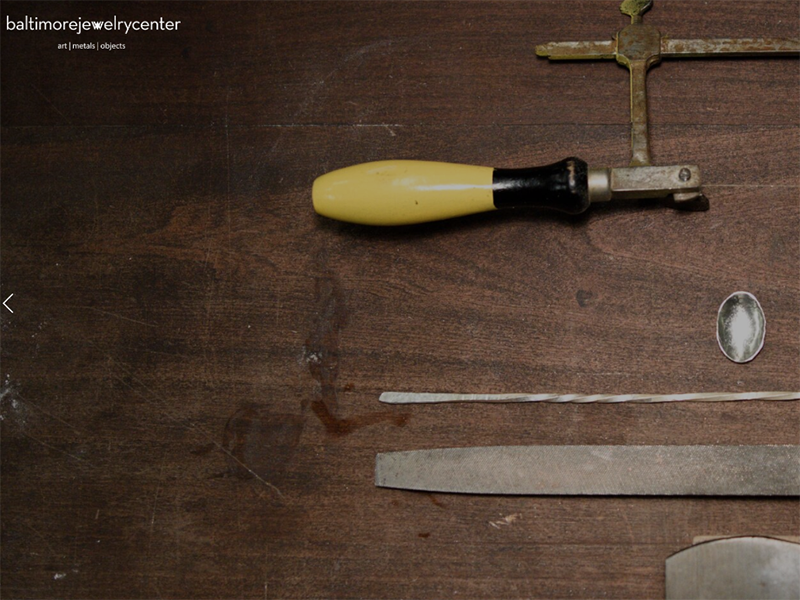 The deadline for the Baltimore Jewelry Center (BJC) Teaching Fellowship has been extended. The new deadline is April 13, 2020. The BJC is offering one two-year teaching fellowship, start date August 2020. The fellowship is an opportunity to teach at the BJC while expanding one's professional portfolio. In addition to gaining teaching experience, the selected fellow will develop pedagogical skills, build leadership experience, receive mentorship from experienced educators, and play an influential part of a vibrant educational community. The ideal candidate is passionate about metalsmithing and art jewelry and passionate about teaching and learning, and eager to engage with students in a variety of settings, from the studio to community events. The ideal candidate needs a strong background in metalsmithing or art jewelry. The fellow will work closely with a small programming team to help plan classes and workshops for the BJC and its partners. Classes at the BJC follow a quarterly calendar, and fellows will have the opportunity to teach at least two classes or workshops per session. Applicants should have a BFA in metals and/or jewelry and work experience (in teaching or other aspects of the field), or an MFA in metals and/or jewelry. Some prior teaching experience is highly preferred. The ideal candidate has a strong desire to teach in general, specifically in a community-based learning environment, and is knowledgeable of current trends, conversations, and issues happening within the field. More information.
INTERESTING LINK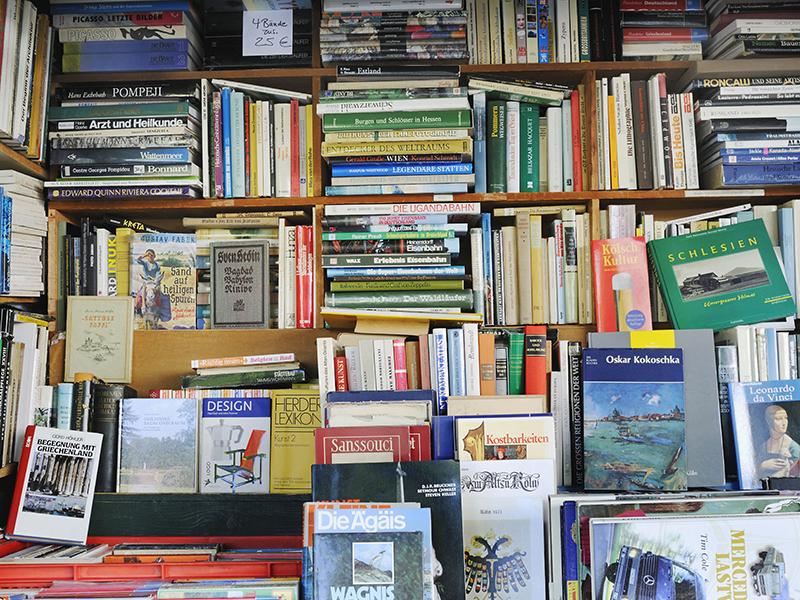 As the art world, like the rest of us, practices social distancing, five curators offer book and film recommendations in an article from ARTnews. You'll find annotated reading and watching recommendations from five curators and scholars, including art historian Julia Bryan-Wilson; Naomi Beckwith, senior curator at the Museum of Contemporary Art, Chicago; Elissa Auther, deputy director of curatorial affairs and chief curator at the Museum of Arts and Design, New York; Rita González, head of contemporary art at Los Angeles County Museum of Art; and Baltimore Museum of Art chief curator Asma Naeem. Picks range from Ling Ma's novel Severance to the films of Chris Marker.
INTERESTING LINK
Germany has rolled out a staggering €50 billion aid package for small businesses that boosts artists and galleries and puts other countries to shame. "Artists are not only indispensable, but also vital, especially now," said the country's culture minister, Monika Grütters. The German federal government is stepping in with a sweeping aid package for the country's creative and cultural sectors. According to a press release shared by the ministry of culture, a phenomenal €50 billion (US$54 billion) in backing will be provided specifically to small businesses and freelancers, including those from the cultural, creative, and media sectors.
"We know the hardships, we know the desperation," said Grütters in the statement. "The cultural sector in particular is characterized by a high proportion of self-employed people who now have problems with their livelihoods." She said that the federal government is "wholly aware" of the importance of the creative industries, adding that "help is coming as quickly and with as little bureaucracy as possible!" Read the full article from artnetnews.
INTERESTING LINK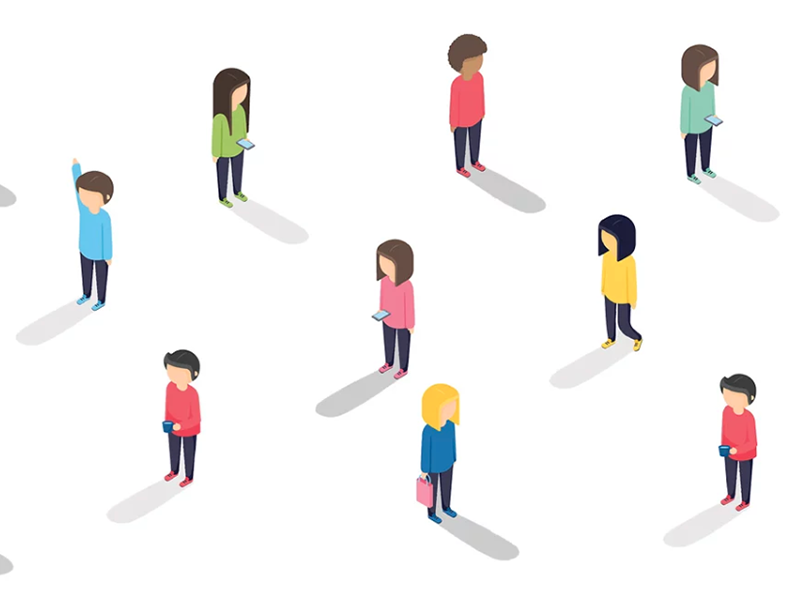 designboom welcomes submissions of work, including jewelry, for publication on its website, saying, "Society today depends on cultural discourse. Through designboom's reader submissions, creatives and makers—regardless of place, position or prestige; religion, nationality, or gender—are invited to communicate their work to a huge, international audience. This horizontal distribution of information means that cultural conversations are developed directly by our readers, and do not follow any fixed hierarchical systems or chains of command." Priority is given to submissions that haven't been featured online before, which grants designboom a few days of online exclusivity. This appears to be free; artists don't appear to be paid for the content. Get more information.
JEWELRY IN THE NEWS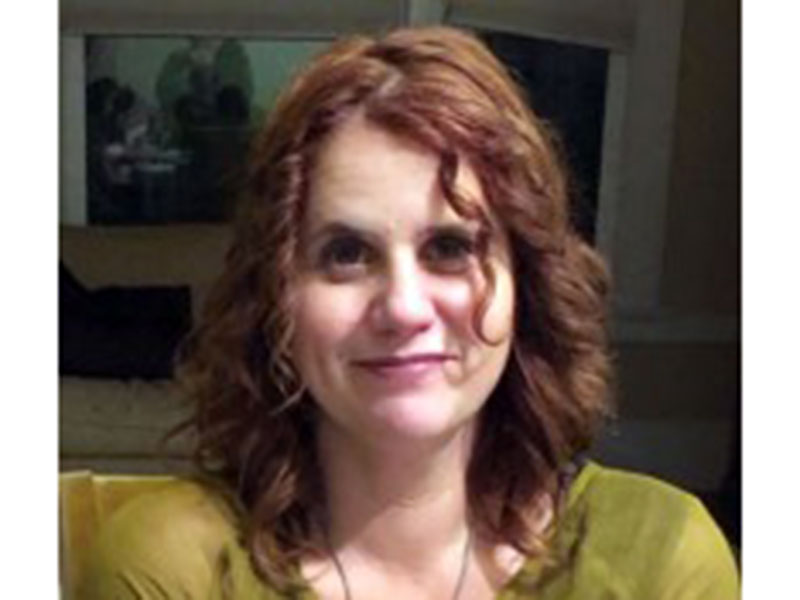 Bay Area artist Aimee Golant has long been known for her jewelry and Judaica, but her recent work has sent her in a new direction: trying to bridge the gap between Orthodox Jews and the non-Orthodox. As The Jewish News of Northern California reports, Golant, an AJF member, recently told J. weekly, "One of my driving goals is to create more peace in the world. And in going out of our community to share Judaism, I suddenly realized I needed to turn toward our community, to heal some of the polarity there."
Golant admits she has had ambivalent feelings about Orthodox Jews in the past, especially since her father grew up Orthodox before choosing a less-observant lifestyle. A sixth-generation metal artist and the granddaughter of Holocaust survivors, she has made everything from mezuzahs to Torah crowns to pendants, and she also has worked as a Jewish educator. Read the full article.
JEWELRY IN THE NEWS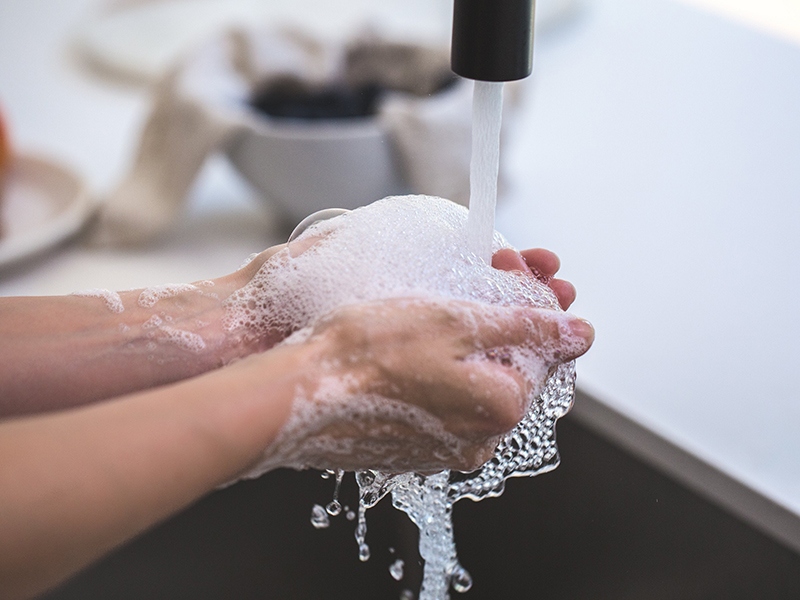 Jewelry and coronavirus: what to know about washing and safety. Should we be taking off our rings and watches to wash our hands? Will sanitizer hurt jewelry? Can it spread the virus? Lucy Wilson, a professor in the department of emergency health services at the University of Maryland Baltimore County, told HuffPost that while there is still little known about this novel coronavirus, based on information about viruses in general it would be "reasonable to assume that it could be on any type of jewelry." Hand washing, then, continues to be the best line of defense. Read more.
JEWELRY IN THE NEWS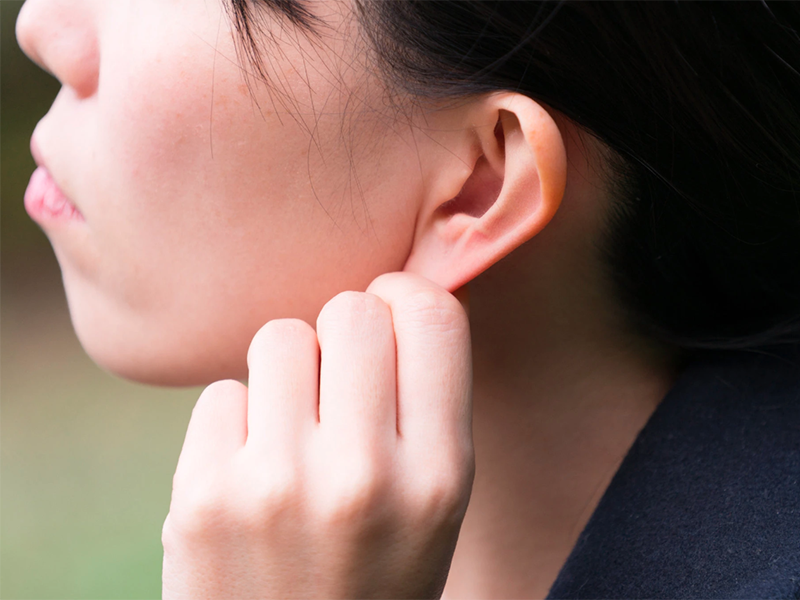 "It happened last year, that sinking feeling I know well. I was in the office, when I felt something a hair's breadth off. I clapped my hands to my earlobes," writes Nancy Wartik in the New York Times. "I'd lost an earring. Again." Although we lose things constantly, "replacing a lost phone or pair of sunglasses is straightforward enough, but jewelry is often unique or has sentimental value. Earrings are a special case in themselves, given the cruel twist of the lonesome survivor."
Wartik goes through the five stages of earring loss: Realization. Mourning. Denial. Reaching out. Acceptance. Along the way, she connects with Nancy B. Kennedy, who created the Facebook page My Lost Earring, and Lauren Sagar, a multimedia artist who created The Chandelier of Lost Earrings. She discovers jewelers who make facsimiles, and finds ideas for repurposing the remaining earring. Read the article.
JEWELRY IN THE NEWS
Colossal recently featured jewelry by Ayça Ozbank Taskan, an admirer of Pablo Picasso's and Henri Matisse's single-line drawings who has developed a jewelry collection influenced by the two artists. The Paris-based designer portrays the personas dominating her work through simple profiles with few facial details. Although the noses and mouths differ throughout the series, each figurative piece features a prominent eye. The delicate collection includes earrings, rings, and necklaces. The Dina Ear Cuff is perhaps the most interesting design, because it sits at the front of the ear. The jeweler's work has also been featured in Vogue and Le Monde, among others.
JEWELRY IN THE NEWS
Design Indaba's annual search for the most beautiful object in South Africa manifests as a competition open to public votes and an exhibition. The competition has run for the last 13 years, with this year's iteration supported by Mercedes-Benz South Africa. A range of designs was nominated by 10 public personalities. The Delicate Bracelet, nominated by Blessing Ngobeni—named one of the most important African painters working today by Artspace—was voted the winner by the public.
The Delicate Bracelet was produced by the non-profit community project Izandla Zethuthat, based in Walmer, Port Elizabeth. Izandla Zethuthat creates employment and develops skills to empower young people. The bracelet is made of corrugated iron, a material commonly used to build shelters in informal settlements. It symbolizes the transformation of poverty into beauty through creativity. "Other than the fact that it is handmade from recycled material, I like the fact that it is made from corrugated iron sheet—a piece of material that we, as South Africans, are familiar with and many of us hold dear," explains Ngobeni. The winner was announced at the Design Indaba festival on February 28, 2020. Read more.