May 2022, Part 1
There are so many reasons to purchase art jewelry… 
You got that hard-earned promotion—celebrate! 
You're experiencing a once-in-a-lifetime occasion—honor it. 
You wrapped up that major accomplishment—pay it tribute.
You want to mark the beginning of a new relationship or the end of one—commemorate it.
Perhaps it's an investment—do it!
It's the perfect piece to round out an aspect of your collection—pounce!
Or maybe it's as a treat for yourself—just because. 
Art Jewelry Forum's international gallery supporters celebrate and exhibit art jewelry. Our monthly On Offer series allows this extensive network of international galleries to showcase extraordinary pieces personally selected to tempt and inspire you. Take a look. You're bound to find a fantastic piece you simply have to add to your collection! (Please contact the gallery directly for inquiries.)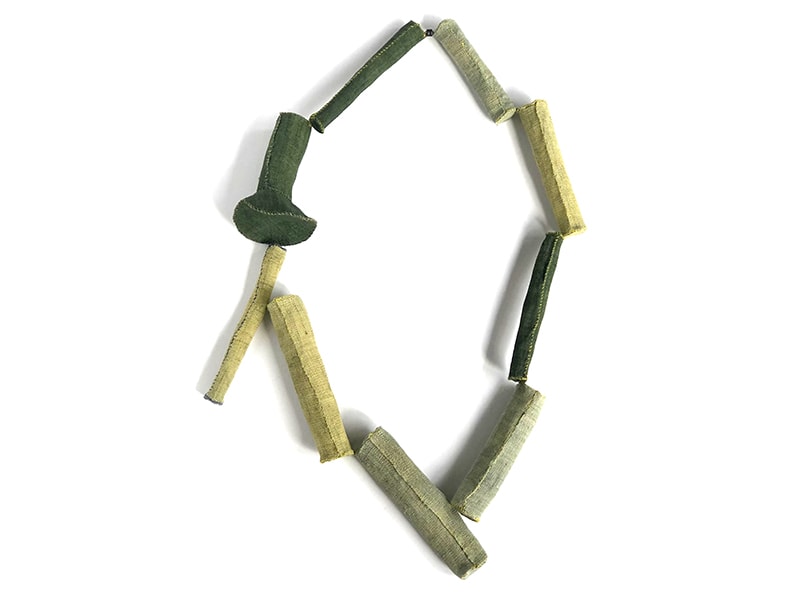 Gallery: Galeria Reverso
Contact: Paula Crespo
Artist: Myung Urso
Retail price: €1,235
"The Arirang series," says the artist, "evolved from my native Korean culture as encapsulated in an ancient Korean song, 'Arirang.' The song's national and emotional rhythm reverberates through the series. I hand-dyed natural ramie fabric from South Korea and sculpted it into three-dimensional objects using simple sewing techniques. The color palette I used also reflects the colors of my native culture."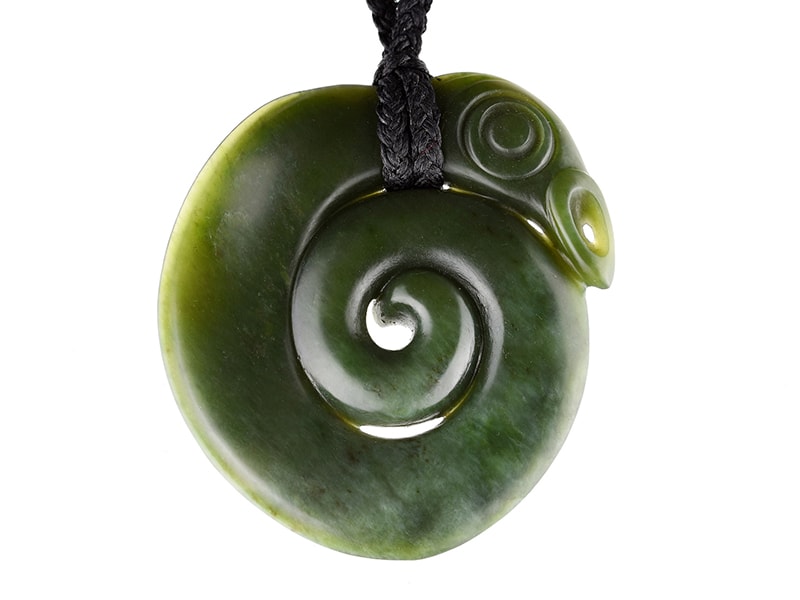 Gallery: Fingers Gallery
Contact: Lisa Higgins
Artist: Ben Beattie
Retail price: NZ$1,600
"The ultimate guidance for me comes from Papatuanuku, who gives approval and blessing by showing the form, and sometimes a name," says Ben Beattie. "I can do nothing without this, except to look for it. A new relationship is formed with each piece. If a carver is able to see this tikanga whakairo, stay with their vision, and follow through to reveal this to the best of their ability [and] with highest respect to the stone, the art form, and the culture, they will have given their blessing also. A well-made, well-loved, and valued piece on its journey in the human realm becomes a true taonga." Tikanga whakairo—true way for each piece. With work available exclusively through Fingers since 1999, Beattie is meticulous in his making, producing a limited number of pieces each year.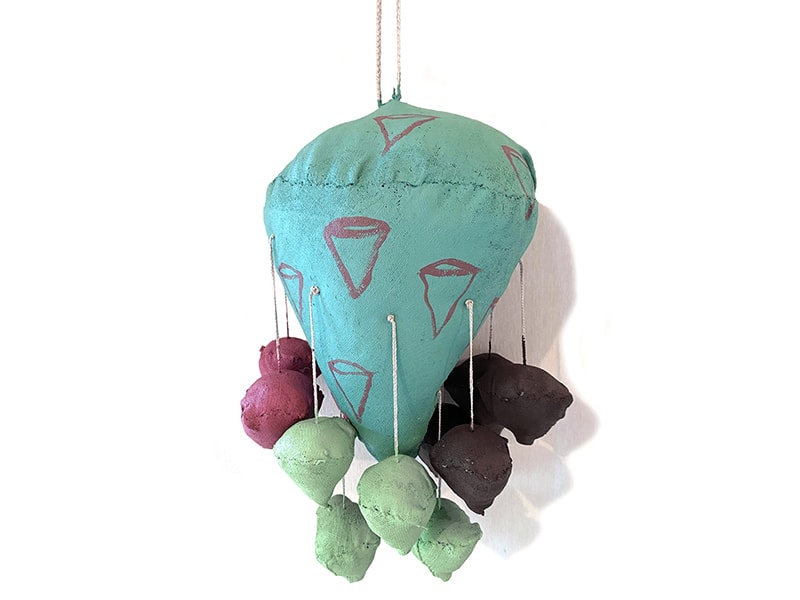 Gallery: Ornamentum
Contact: Stefan Friedemann
Artist: Lisa Walker
Retail price: US$4,400
Lisa Walker created this pendant for her first solo exhibition with Ornamentum. The materials are homey and soft, the colors pleasing… the forms pay tribute to diamonds, yet the large scale and whimsy in the composition lead one to question—is it an homage or a caricature of the traditional icon of jewelry?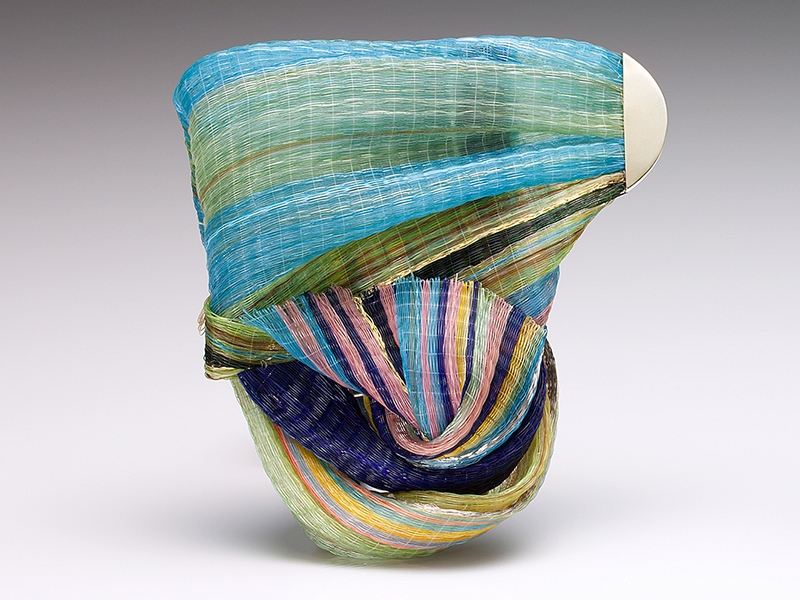 Gallery: Galerie Noel Guyomarc'h
Contact: Noel Guyomarc'h
Artist: Kazumi Nagano
Retail price: CAN$1,575
Living in Tokyo, Kazumi Nagano studied the Nihonga painting technique in the 1970s before turning to jewelry in 1996 under the guidance of renowned artist Minato Nakamura. Revisiting the origami technique, Nagano creates new beautiful brooches with woven and folded organic abstract forms, using dyed horse hair as well as various gold, silk, and nylon threads.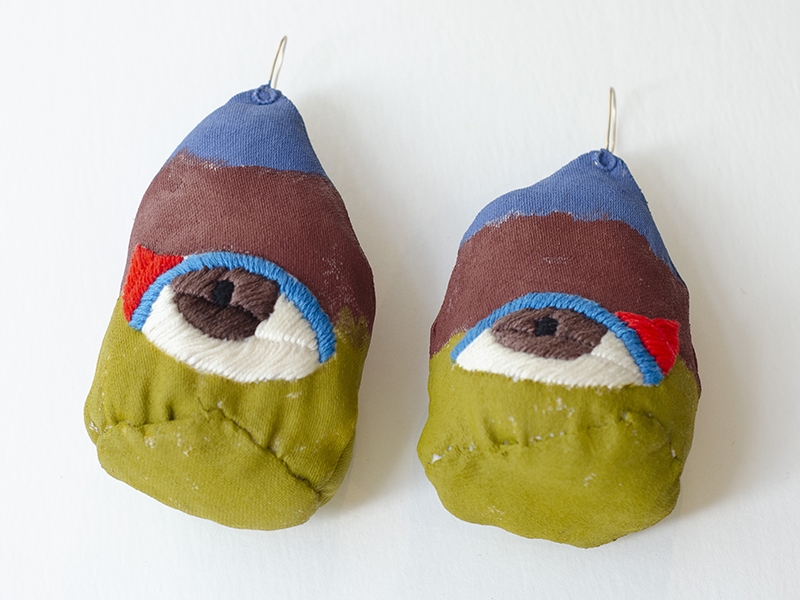 Gallery: Galeria Tereza Seabra
Contact: Tereza Seabra
Artist: Lisa Walker
Retail price:€ 2,400, plus shipping
"Eyes were used a lot in underground fashion in New Zealand in the 80s, hippy leftovers of spiritual garbage. I've reclaimed them, resurrected them," says Lisa Walker.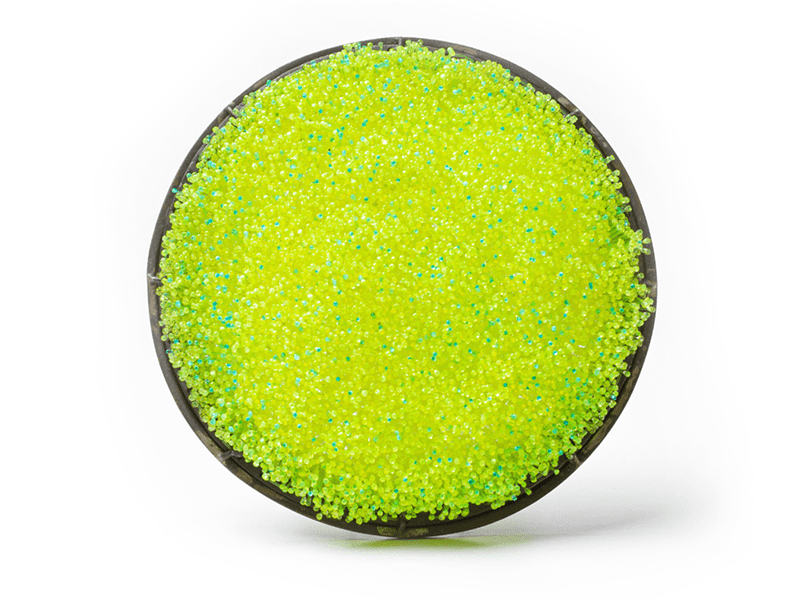 Gallery: Thereza Pedrosa Gallery
Contact: Thereza Pedrosa
Artist: Ylenia Deriu
Retail price: €970
Ylenia Deriu's Hoplia Argentea, Macro II is a brooch that is part of Elitre, a project of contemporary jewelry born in a Natural History Museum and inspired by the elytra of beetles—their wing cases. Hoplia argentea is a small beetle that lives in European meadows. It is covered by iridescent scales formed by photonic crystals. The structure of the scales allows the insect to blend in with the vegetation, and it favors pollination.
Gallery: Four Gallery
Contact: Karin Roy Andersson
Artist: Danni Schwaag
Retail price: €320
Danni Schwaag uses materials, colors, and shapes to make compositions that express feelings such as play, harmony, energy, and that tickling feeling of curiosity or inspiration—pieces perfect to wear on your earlobes.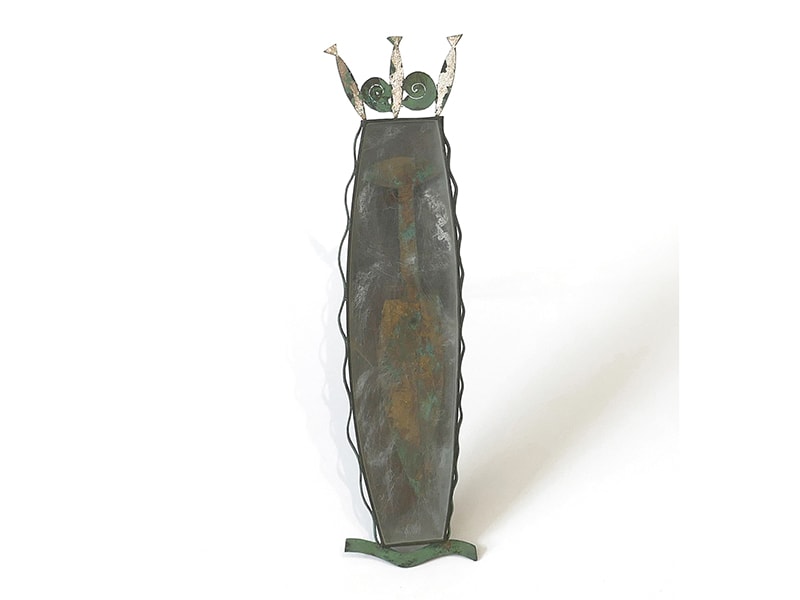 Gallery: Galerie Spektrum
Contact: Jürgen Eickhoff
Artist: Ramon Puig Cuyàs
Retail price: €3,500
An extraordinary historic work by Ramon Puig Cuyàs, dating from 1991.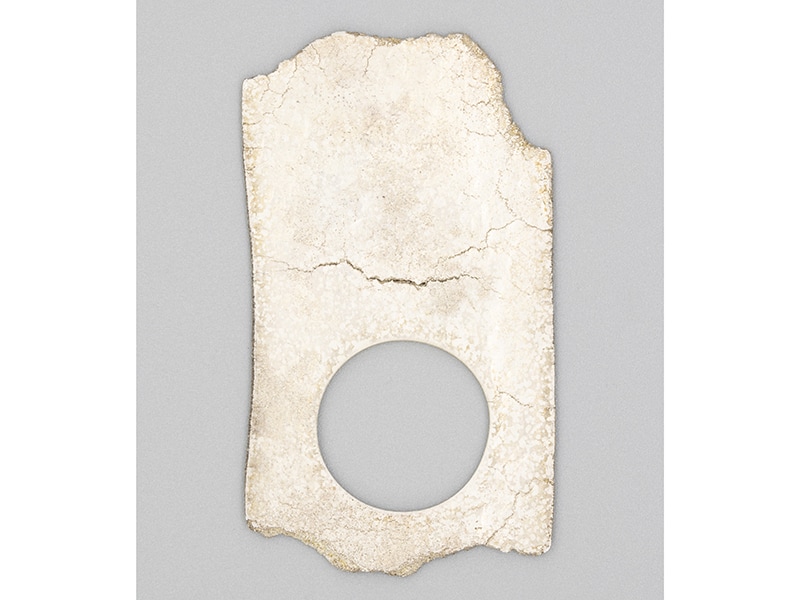 Gallery: Baltimore Jewelry Center
Contact: Shane Prada
Artist: Jolynn Santiago
Retail price: US$475
Jolynn Santiago is an artist and educator from Ohio. She received her BFA in jewelry|metal|enameling from Kent State University and an MFA in metal from the State University of New York at New Paltz, where she was an instructor of record. Santiago seeks balance through a healing practice that integrates observations and rituals. She absorbs her surroundings, routines, obsessions, and impulses to further her awareness. Santiago communicates these discoveries in her work through material studies, repetition, and mark-making. Her work is a collection of artifacts—time markers that illuminate everyday moments.