May 2022, Part 1
Art Jewelry Forum is pleased to share the news that members of our community find noteworthy. Is something missing? The success of this compilation of compelling events, news, and items of interest to the jewelry community depends on YOUR participation. If you're a member of AJF at the Silver level or above, you can add news and ideas to this bi-monthly report by going here. If you aren't a member, but would like to become one, join AJF here.
Listings gathered with assistance from Carrie Yodanis.
AJF LIVE WITH PIONEERING DUTCH JEWELRY ARTIST AND COLLECTOR RUUDT PETERS—THIS WEEK!
You won't want to miss seeing Ruudt Peters's personal jewelry collection—it contains over 300 pieces, each with a story of its own. Peters says his collection has "no decorations; it's bold and beautiful." For a minimum $20 donation, you can be part of this exclusive and interactive AJF Live event, and at the same time you'll help support all of the programming and editorial content you rely on throughout the year. Wednesday, May 4, 12 p.m. EST. Register here.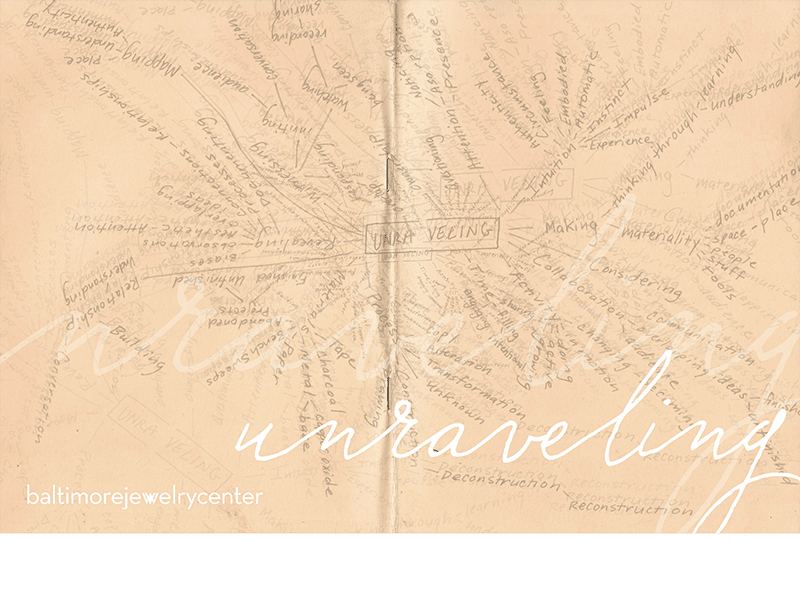 FEEL LIKE SEEING A JEWELRY SHOW?
Find these listings and many, many more on our dedicated exhibition page:
FROM OUR MEMBERS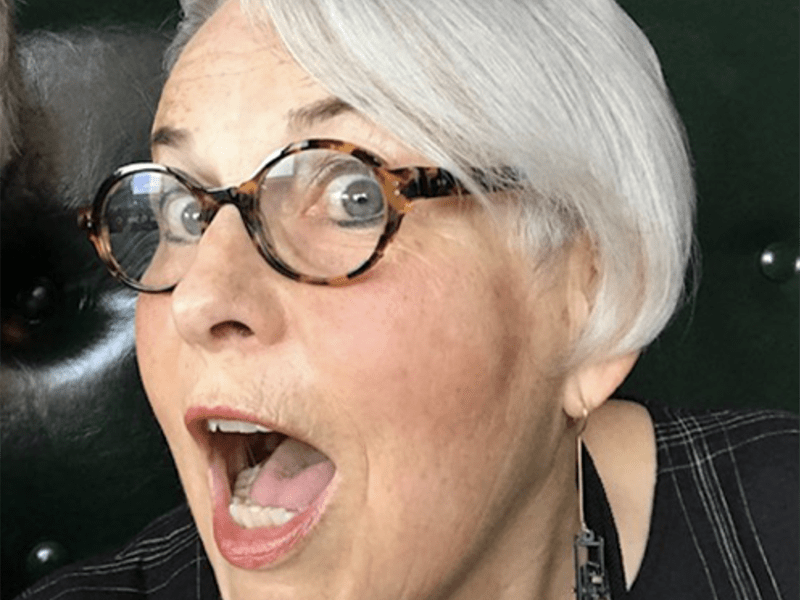 SUSAN CUMMINS AND LAURIE HALL INTERVIEWED BY SHARON BERMAN
The author and artist discuss the new book North by North West: The Jewelry of Laurie Hall on Berman's Jewelry Journey podcast. Listen here. You can buy the book from AJF—all proceeds benefit our organization.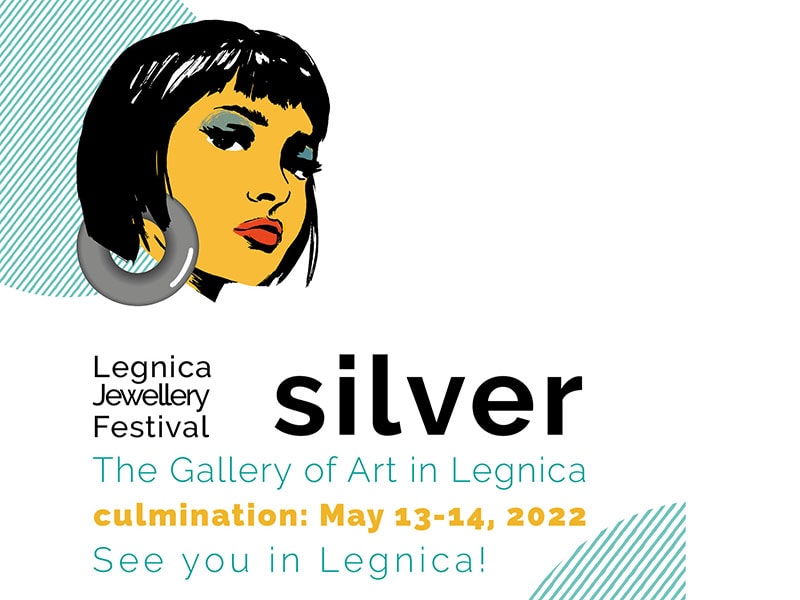 PARTICIPANTS CHOSEN FOR LEGNICA SILVER FESTIVAL COMPETITION
The jury debates for the 30th International Jewellery Competition "Touch," the main event of the Legnica Silver Festival, took place March 30–31, 2022. Jurors Sofia Björkman, Miroslav Cogan, Sławomir Fijałkowski, Nastya Ivlieva, and Małgorzata Kalińska evaluated 426 works by 240 artists from 30 countries. The selected works by 51 artists from 13 countries will be shown at the main exhibition. The winners will be announced May 14, 2022, during the culmination of the festival at the Gallery of Art in Legnica. The Gallery of Art in Legnica holds the International Jewellery Competition every year, supporting and promoting the most recent achievements in contemporary jewelry design. The competition is dedicated to jewelry artists. Each year has a different theme corresponding to the current problems of the modern world. This year's competition theme was TOUCH, a sense associated with jewelry, which—in the context of a global pandemic and escalation of military conflicts—brings associations of warmth and intimacy, as well as a sense of threat and fear.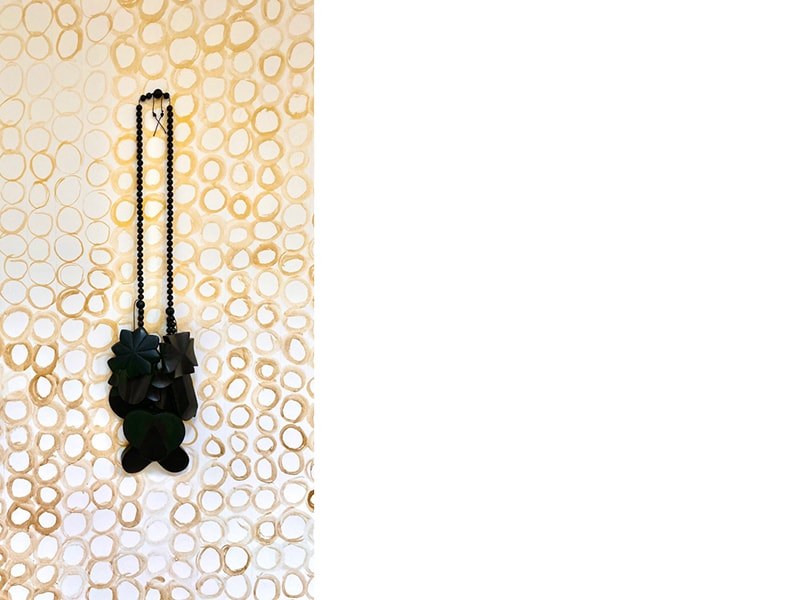 REQUIEM, AN ONGOING COMMUNAL MEMORIAL PROJECT
Requiem is a community-driven memorial honoring those who died due to COVID-19. A golden circle is drawn for each person passed on 50 x 72″ drawings. Currently more than 6 million circles are needed—4,000+ drawings. Compassion Drawing events engage communities to draw the circles and contribute names to the memorial. Accompanying the drawings are 12 prayer malas made from carved wood and quartz to make one large mala of 108. Individual prayer bead pendants and 21 Gram sterling silver pendants are available, directly supporting the project. To include your loved ones or get involved, contact Tina Rath.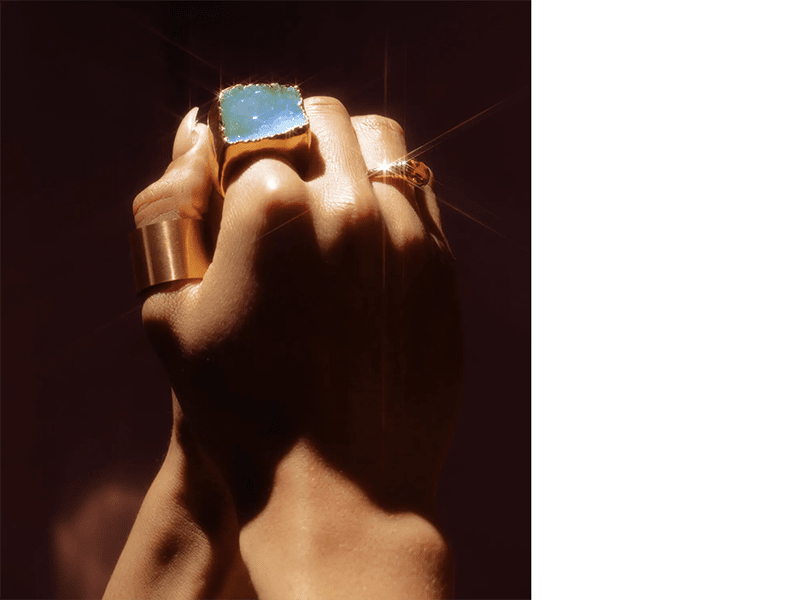 JEWELRY CUSTOMERS WANT SIZE-INCLUSIVE RINGS
Studio jewelers take heed! AJF member Ron Porter alerted us to this article from the New York Times.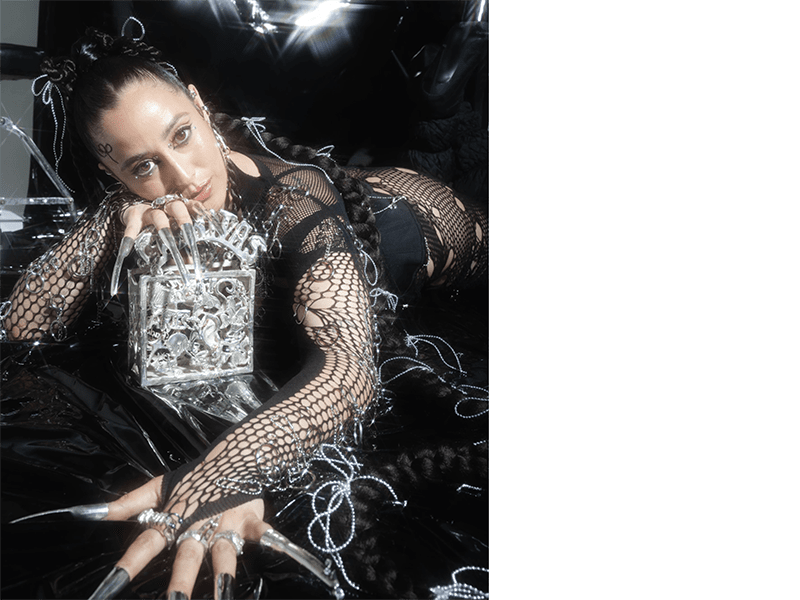 GEORGINA TREVIÑO RECENTLY FEATURED IN THE LOS ANGELES TIMES
"Everything has jewelry language in it," says the jewelry artist. Read more about her and the inspiration behind her unique and beautiful work.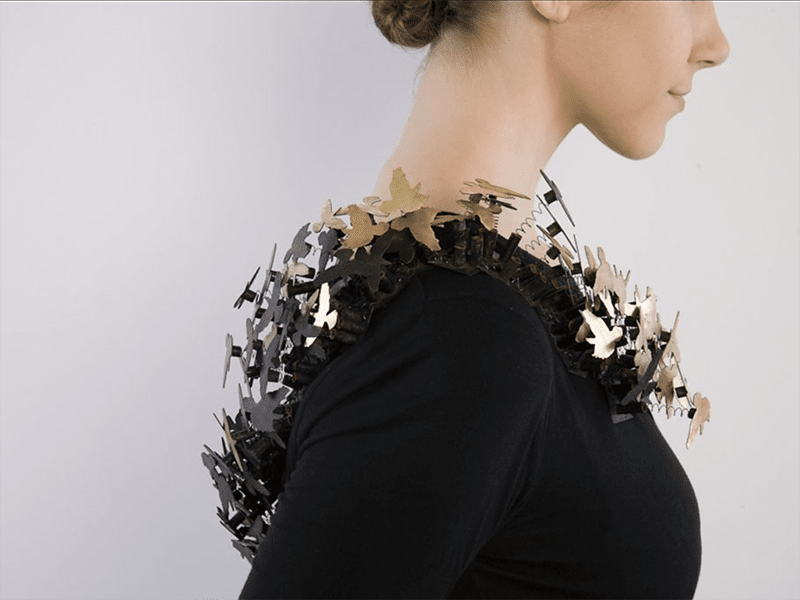 MARIA TRITICO HONORED IN MEMORIAL EXHIBITION
Texas State Galleries curated a memorial exhibition for the accomplished jeweler March 21–April 15, 2022. I am not contained between my hat and boots brought together 40+ of her art works, on loan from the artist's fiancé, other family members, and friends. Tritico was tragically killed in December 2020. Tritico's "work" extended far beyond jewelry-making. As an art therapist, she worked with veterans, the elderly, incarcerated people, and individuals rescued from sex trafficking. On view were three pins she created for an exhibition in 2020 commemorating the 100th anniversary of the adoption of the 19th amendment and the continued fight to combat voter suppression. Tritico was the education director at Lighthouse ArtCenter in Tequesta, FL.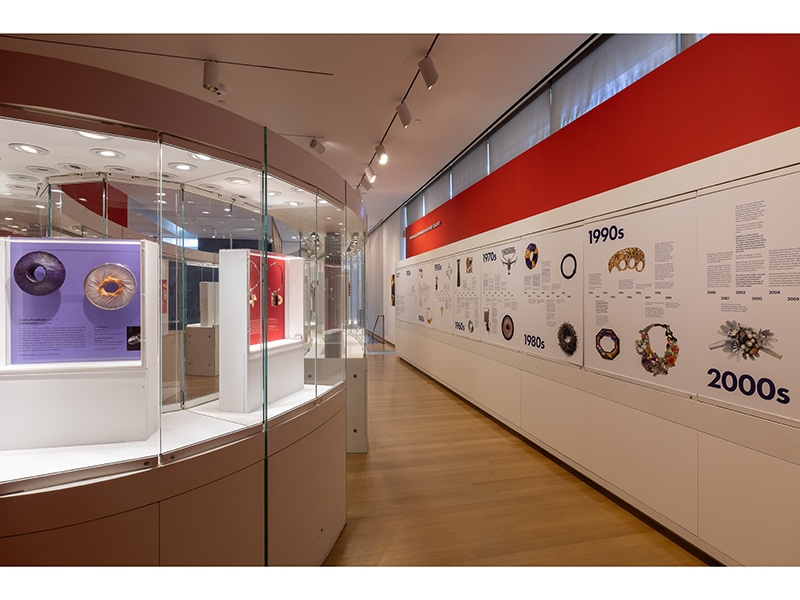 45 STORIES IN JEWELRY WILL RETURN TO THE MUSEUM OF ARTS AND DEISGN
It will come back in July 2022, renamed Jewelry Stories. So if you missed it before, you'll get another chance to see it (or go back to see it again)!
In the sixth exhibition of the series called Contemporary Jewelry, 36 artists each show a bit of the trajectory of Brazilian jewelry since the 1940s. During the opening, a corporal and musical performance is planned, showcasing the group Quadril. A panel discussion is also scheduled. The show will eventually travel to Europe and the US. At A Casa Museu do Objeto Brasileiro, in São Paolo, May 14–June 12, 2022.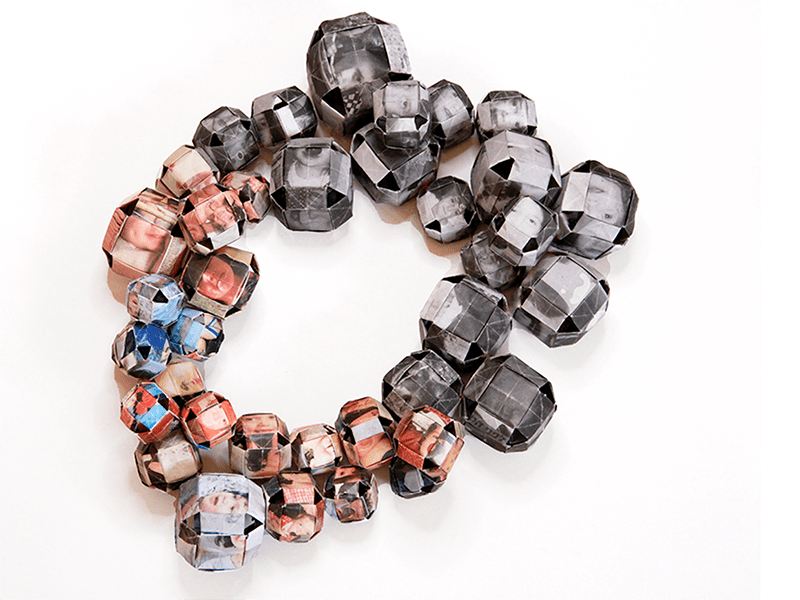 ARIEL LAVIAN CURATED TWO EXHIBITIONS OPENING THIS MONTH
Jewelry of Utmost Importance runs May 15–June 14, 2022, at Beit Yad LaBanim cultural center, in Ramat Hasharon. What is of utmost importance in jewelry? The type of material from which it's made? Is gold preferable to wood or plastic? Is the hierarchy of materials still valid in contemporary jewelry? And is the type of jewelry, its shape, and colorfulness the most important thing, or is it the message or idea that the jewelry embodies? Nine contemporary jewelry makers at the outsets of their careers bring their unique viewpoints. The Truth—Mine and Yours is on view May 13–November 1, 2022 at The Geological Museum, Israel. The truth is under attack today. In the post-truth era, characterized by fake news, social networks, and different conspiracies, it's difficult to know what's correct, what's true, and if there is truly only one truth. Twelve contemporary jewelers present their interpretation of the idea of "truth."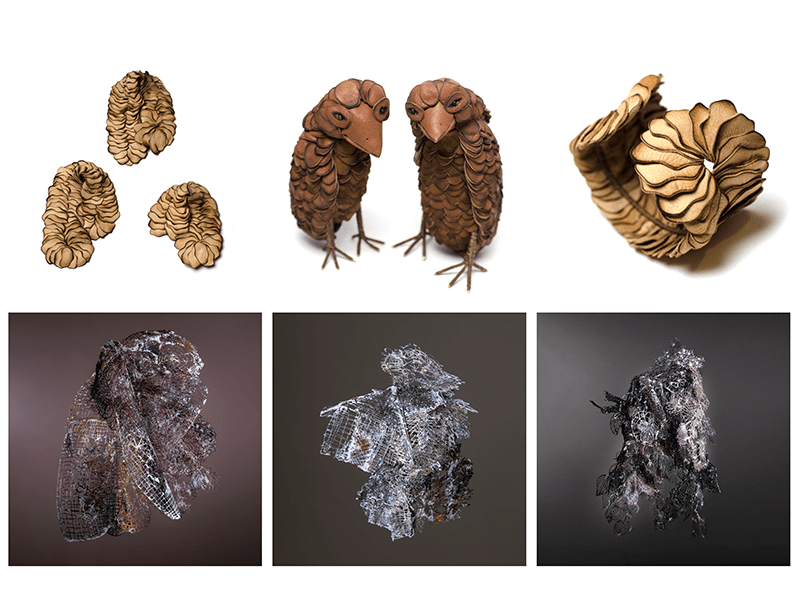 KARIN ROY ANDERSSON AND SOFIA BJÖRKMAN COLLABORATE ON A SHOW
See Bird, fish or somewhere in between – a collaborative project with jewelry and art objects about the human impact on nature at the Not Quite art space, in Fengersfors, Sweden, through September 11, 2022.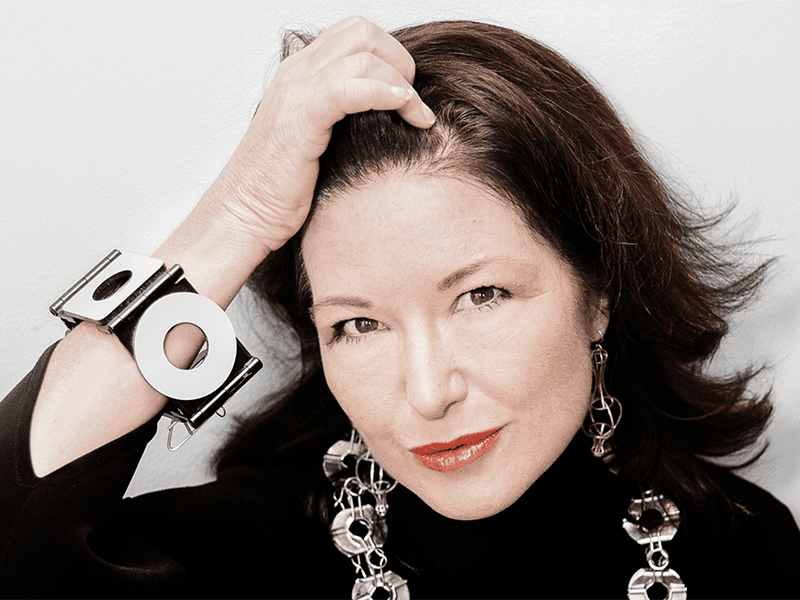 LISA M. BERMAN TO LECTURE AT BOWERS MUSEUM
Jewelry is a catalyst for conversation. It has always been used to convey a nonverbal message—whether it be status, social commentary, an acknowledgement of celebration, events, or a political stance. May 28, 2022, 11 a.m. Register here.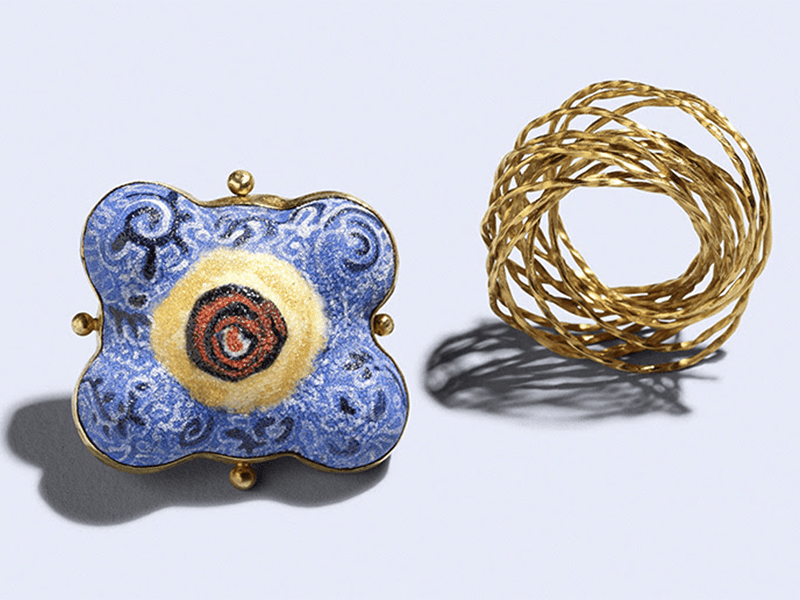 MAY 5 AUCTION FEATURES WORK BY JAMIE BENNETT AND YASUKI HIRAMATSU
Bennett will receive SNAG's Lifetime Achievement award this year. Get more info about the "Spring Jewels" auction, taking place this week at Rago/Wright, here. Or just see the lots.
EVENTS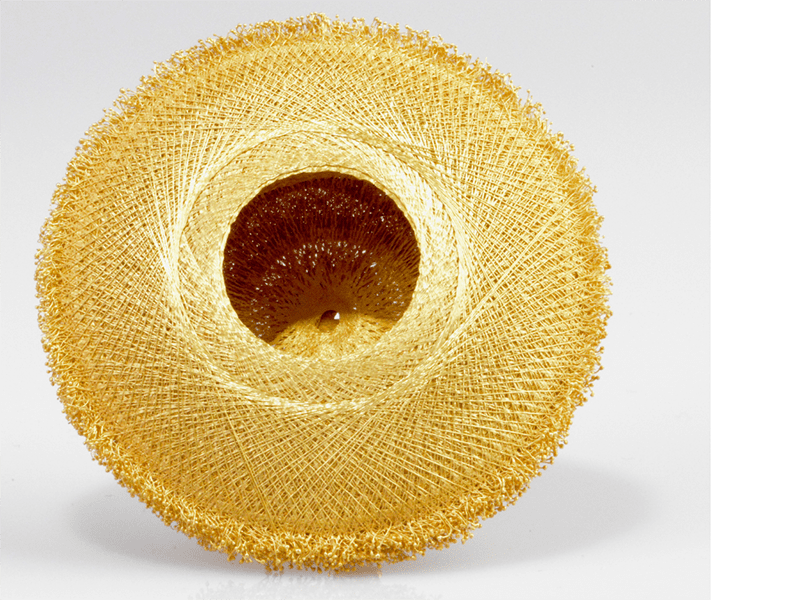 NEW BIENNIAL STARTS THIS WEEK: ORIZZONTE D'AUTORE, MAY 7–JULY 24, 2022
Conceived by Thereza Pedrosa, the biennial will include a group exhibition, a Giampaolo Babetto retrospective, a lifetime achievement award, book presentations, an artist's talk by Giovanni Corvaja, a guided tour by Eliana Negroni, and several conferences. At the Civic Museum of Asolo, in Italy. Info on Instagram; museum website.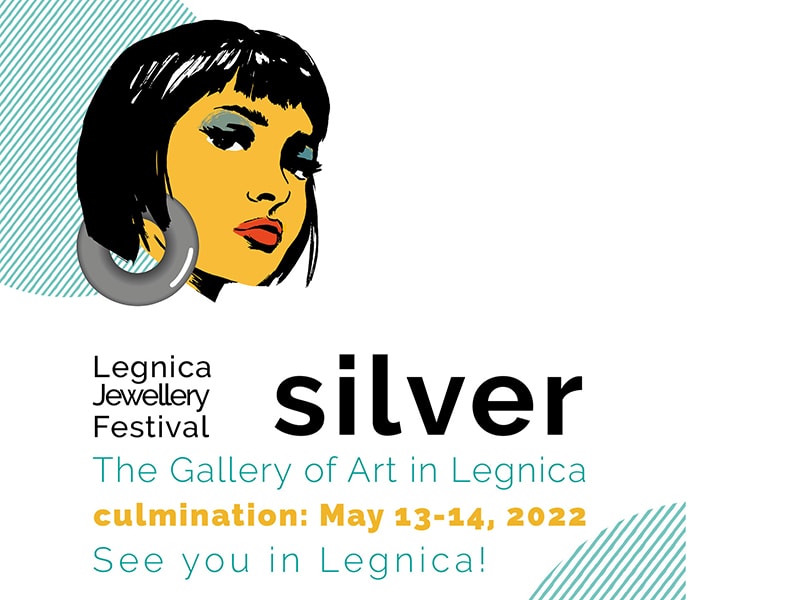 LEGNICA JEWELLERY FESTIVAL SILVER TAKES PLACE THIS MONTH
The next edition of the Legnica Jewellery Festival SILVER will take place in May 2022. The most important event of the festival is the 30th International Jewellery Competition TOUCH. The festival also features numerous individual and collective exhibitions. Within the exhibition series About the Artists, Silver Schools and Debuts, the organizers present both well-known artists with a rich artistic output and students of art colleges studying jewelry design and creation. The culmination of the event will take place in Legnica, Poland, on May 13–14, 2022.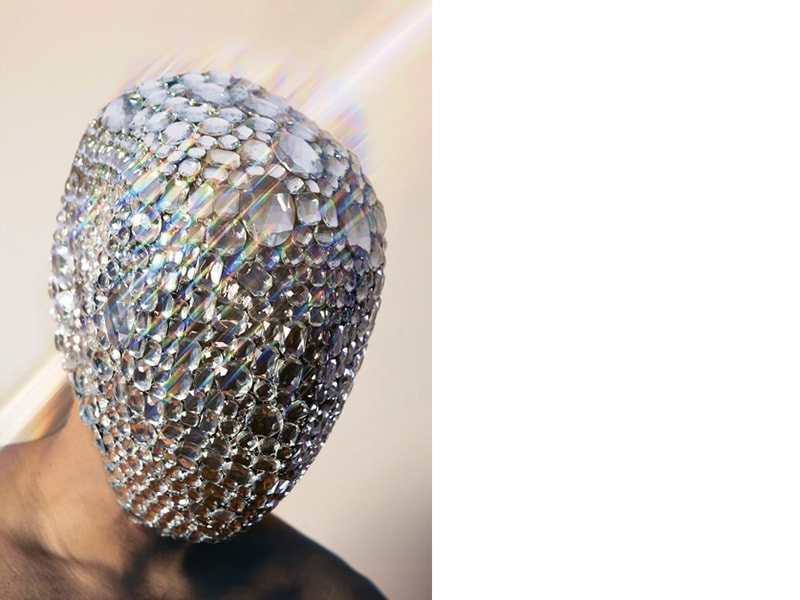 JEWEL.ROTTERDAM: MAY 20–22, 2022
30 Rotterdam-based jewelry designers and students will show during the Art Rotterdam Week at OBJECT in the HAKA-building in the M4H section. See unique handmade pieces, classic, and independent work in highly diverse styles with a rich variety of materials. For the occasion, everyone has designed a piece for men. In conjunction, lectures about jewelry for men will be given at Phoebus•Rotterdam by Suzanne van Leeuwen (jewelry conservator at the Rijksmuseum Amsterdam) and fashion designer Gary Symor (on May 19); and Liesbeth den Besten and goldsmith Iwan Klein, who specializes in signet rings (on May 21). The lectures start at 7:45 p.m. and are free but you must register in advance. More info. Questions? Email AJF member Karin van Paassen.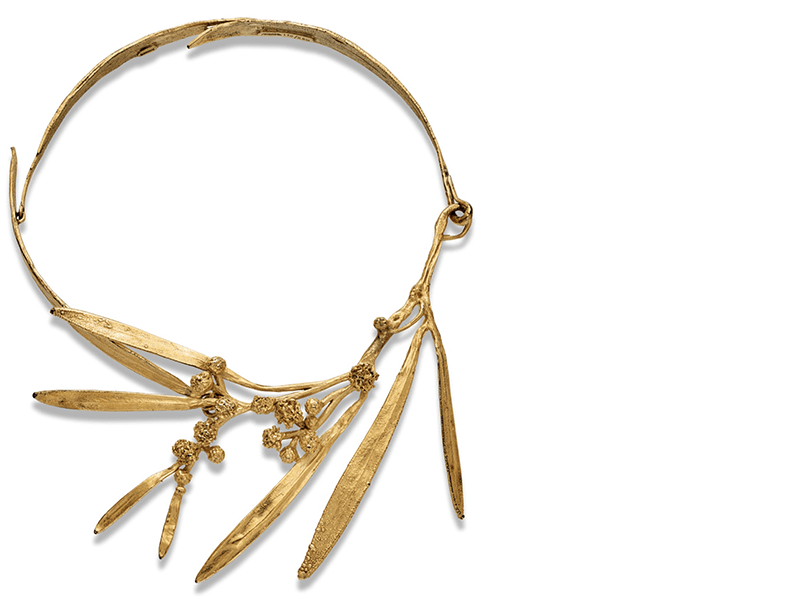 CHRISTIE'S WILL AUCTION SURREALIST JEWELRY ON MAY 14, 2022
"The Surrealist World of Rosalind Gersten Jacobs and Melvin Jacobs" includes lots by Bruno Martinazzi, Man Ray, Max Ernst, Claude Lalanne, and Noma Copley.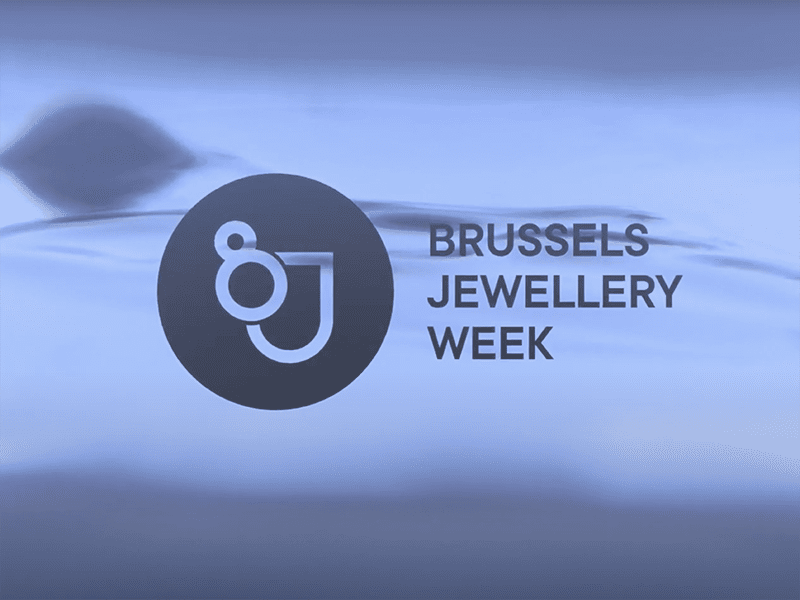 BRUSSELS JEWELLERY WEEK IS HAPPENING NOW THROUGH MAY 8, 2022
The European capital hosts its first jewelry week: 10 days of exhibitions, awards, conferences, and workshops. Info.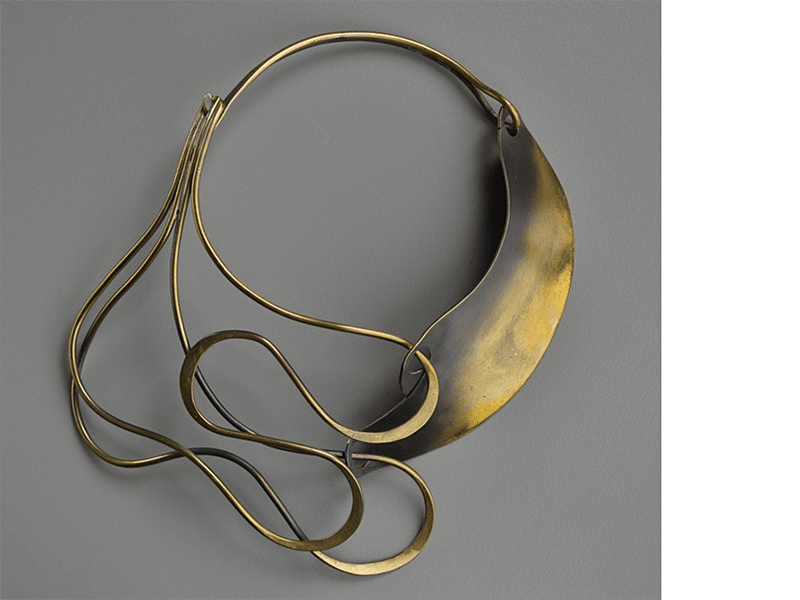 NYCJW ROAD TRIP
Visit the Yale University Art Gallery to see not one but two jewelry exhibitions: Gold in America: Artistry, Memory, Power and American Jewelry: The Susan Grant Lewin Collection. Curator John Stuart Gordon will give a private tour of both shows, with special guest Susan Grant Lewin joining in for a tour of her recent gift to the museum. May 21, 2022, 9 a.m.–6 p.m. Registration deadline: May 9. Register here.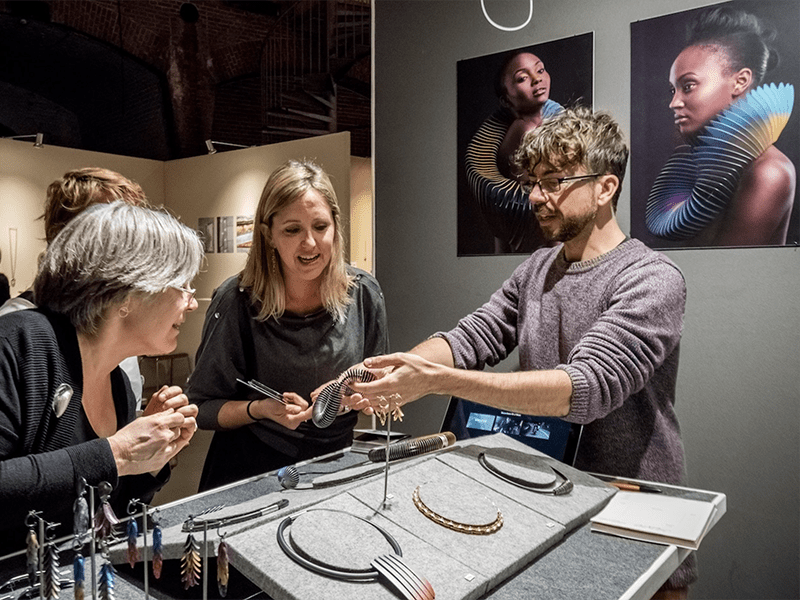 SIERAAD: MAY 26–29, 2022
Presents unique jewelry as art, as well as traditional work produced by contemporary silver and goldsmiths. Artist-designers from all corners of the globe, including highly talented emerging designers from internationally acclaimed academies, exhibit work not found anywhere else. Info.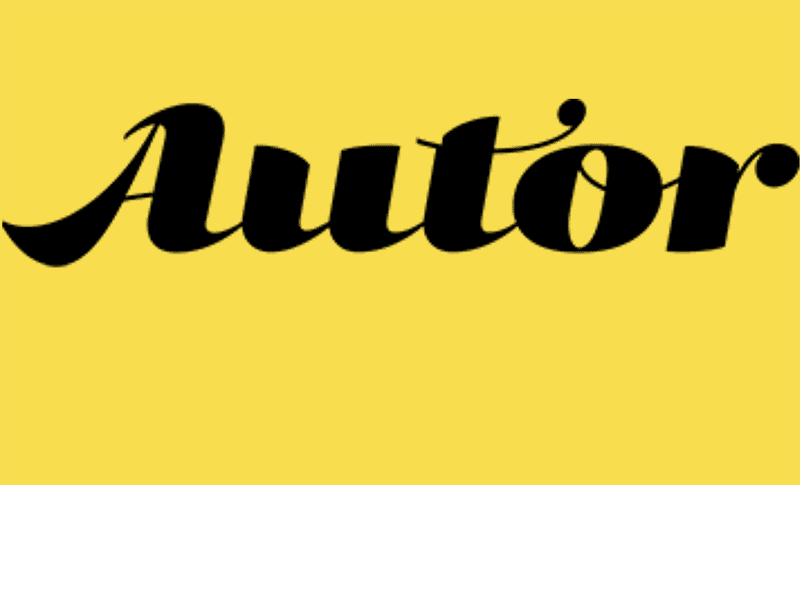 AUTOR: May 28­–29, 2022
An international fair and an active platform for contemporary jewelry, in Bucharest, Romania. Info.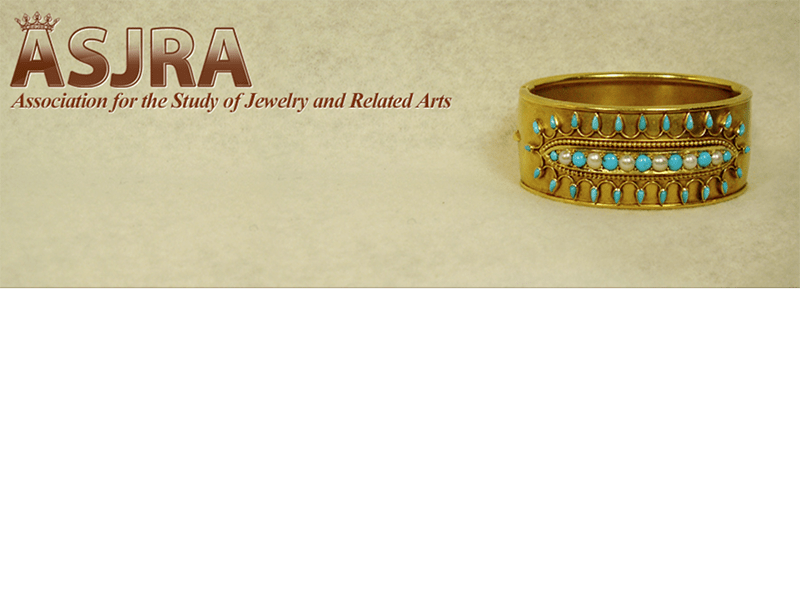 ASJRA CONFERENCE: MAY 21–22, 2022
The speakers at the annual conference include curators, historians, gemologists, and jewelry artists, all offering perspectives from diverse areas of the jewelry world. Held virtually. Info.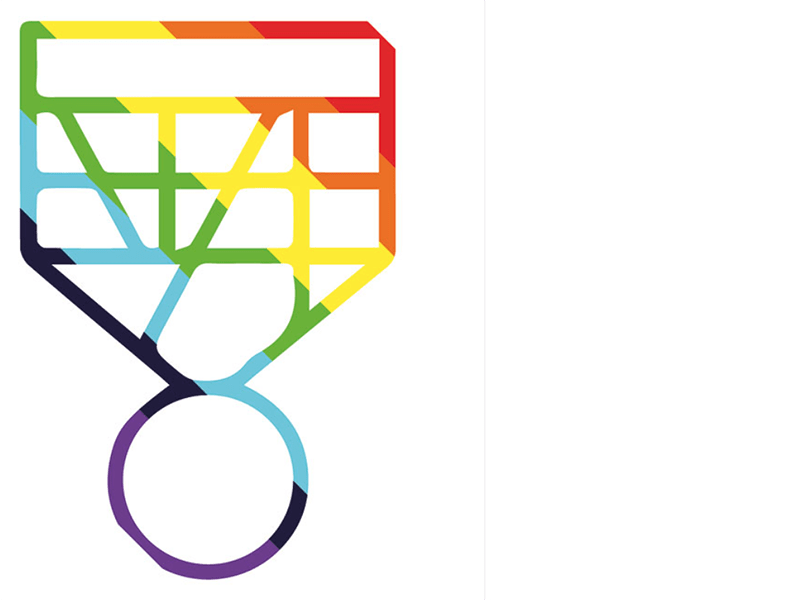 FOLLOW YOUR BLISS SYMPOSIUM: MAY 26-29, 2022
 The Haxthäuserhof Schmucksymposium, formerly called Zimmerhof, seeks to look "openly into the wide scope of jewelry-, product-, and object-making and discover the different positions, from the artistic expression through unique pieces as well as serial production." Info.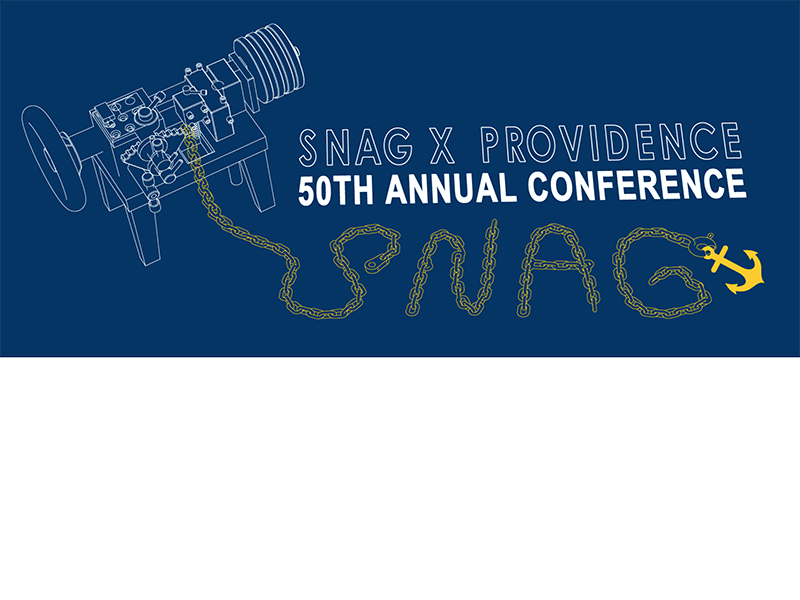 SNAG x PROVIDENCE: JUNE 1–4, 2022
The Society of North American Goldsmiths' 50th annual conference will take place in Providence, RI. Info.
SCHMUCK: JULY 6–10, 2022
The one, the only, jewelry week in Munich. Helen Britton's selections for Schmuck 2021 will be on view, including work by Mallory Weston, who won AJF's Young Artist Award in 2022. At the Internationale Handwerksmesse.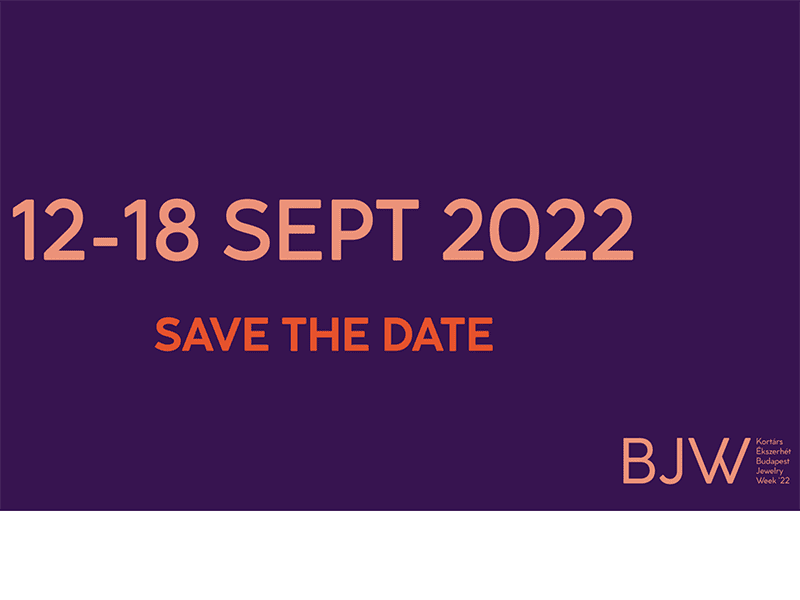 BUDAPEST JEWELRY WEEK: SEPTEMBER 12–18, 2022
Info.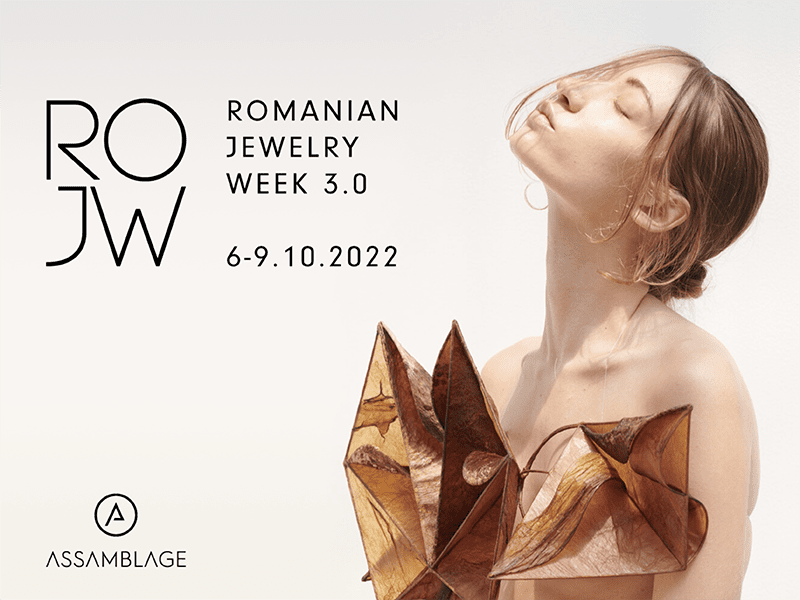 ROMANIAN JEWELRY WEEK: OCTOBER 6–9, 2022
Applications are now open to designers in Romania and worldwide—emerging as well as established artists. Deadline: June 17, 2022. Learn more.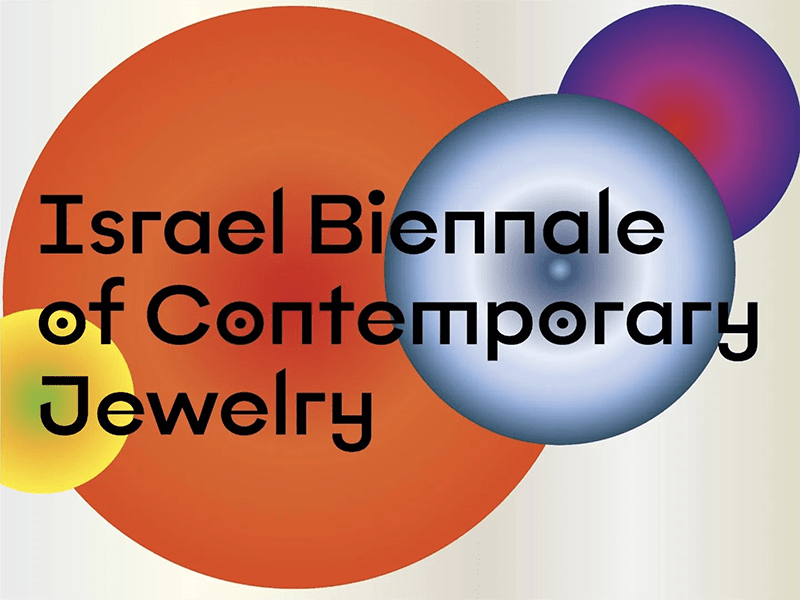 ISRAEL BIENNALE OF CONTEMPORARY JEWELRY: NOVEMBER 10–14, 2022
Hosted by the Geological Museum, in Ramat Hasharon. Info.
OPPORTUNITIES
TWO WORKSHOPS FROM THE MUSEUM OF ARTS AND DESIGN
They're tied to the Flower Craft exhibition (May 14–June 26, 2022), which celebrates the creative visions of botanical artists working at the forefront of contemporary floral design. (1) Floral Wearables, Thursday, May 26, 6–8 p.m. The multidisciplinary artist Debra Rapoport leads a workshop in constructing floral headdresses, fascinators, and adornments using recycled materials, paint, and glue. (2) Floral Charms, Saturday, June 11, 2–4 p.m. Eco-creative Lē Matthew, founder of Degrade, an experimental slow-fashion label promoting biodegradable materials and textile explorations, leads a workshop using petals, leaves, and other organic waste sourced from Flower Craft to create personal floral charms.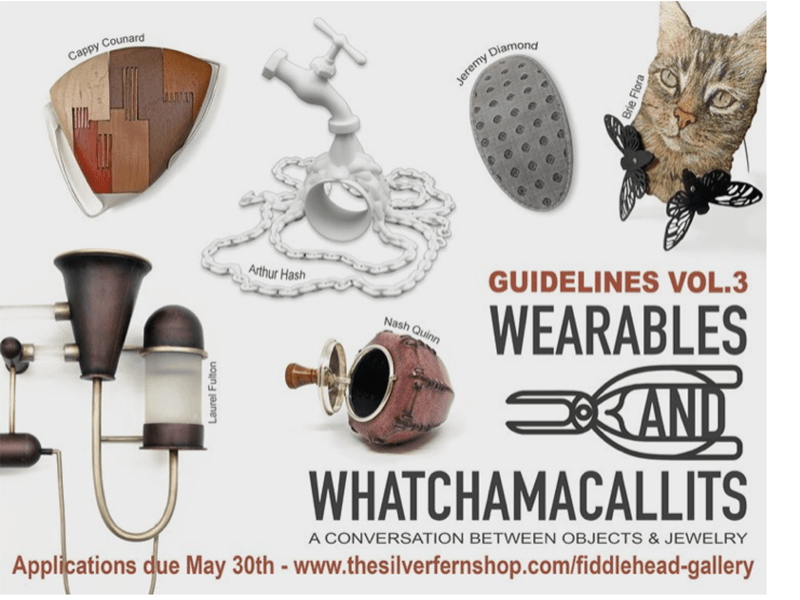 CALL FOR ENTRIES: WEARABLES AND WHATCHAMACALLIT
Many artists who work primarily in the jewelry and metalsmithing world find themselves in a slippery place between making objects and adornment. Sometimes objects and adornments speak the same language and other times they don't. Application deadline: May 30, 2022. At Fiddlehead Gallery @ The Silver Fern, Cookeville, TN, US. Info.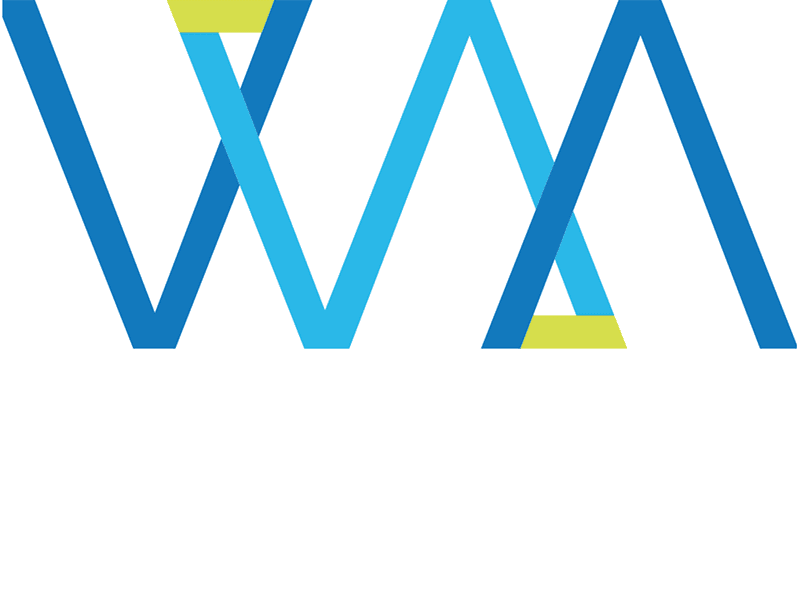 CHICAGO'S WOMAN MADE HAS TWO CALLS FOR EXHIBITIONS
Any medium. (1) Age of the Bimbo explores hyper-femininity as a tool for empowerment. The new bimbo isn't dumb; she's empowered, utilizing beauty to get ahead by being underestimated and putting her pleasure first. She's a she, a they, any body type or ethnicity, pro-sex work, pro-BLM, pro-choice, radically confident, and hot. Application deadline: May 15, 2022. Info. (2) The Feminist Biennial asks what it means to be a feminist today. Feminism continues to be a personal and collective reclamation of power in a patriarchal world that undervalues and devalues feminine-presenting expressions of self. The exhibition seeks to provide a platform for marginalized voices to put forth artwork that explores feminist thought, action, intersectionality, and lived experience in 2022. Application deadline: May 22, 2022. Info.
CALL FOR ARTISTS: BUDAPEST JEWELRY WEEK
The theme: Paradox. Everyday life is full of contradictory facts, events, and perceptions. How can we handle them, and how do we reflect on them via art? Give answers in the form of jewels to the following questions: freedom – observation – self-exploitation – burn-out – yolo – prudery – sexual freedoom – global – local. Juror: Gijs Bakker. Open to professional jewelry designers, artists in different fields with work related to jewelry design, and students. Application deadline: May 31, 2022. Info.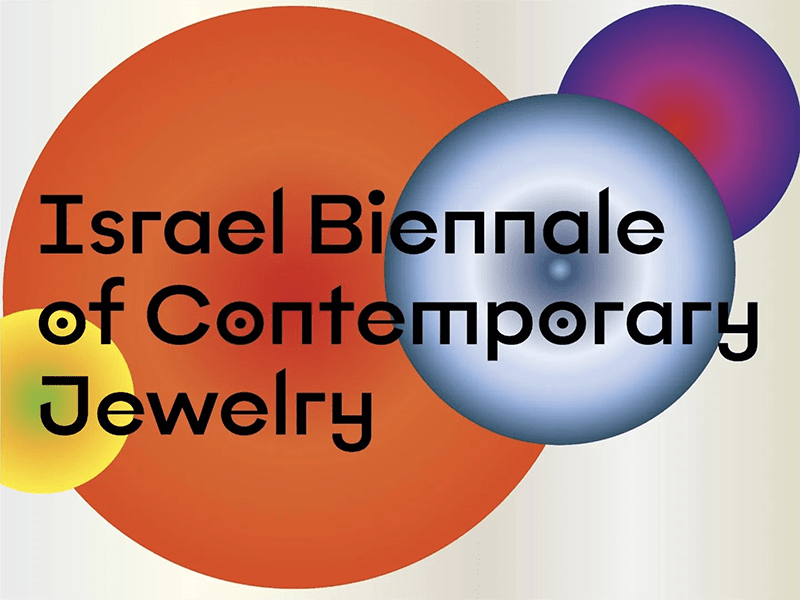 OPEN CALL: ISRAEL BIENNALE OF CONTEMPORARY JEWELRY
Open to anyone: professional, studying, emerging artists working in the field of jewelry, all countries and nationalities. Theme: Colorful Recovery. "After a long period of uncertainty, insecurity, fear, and sometimes even despair, one begins to see the light at the end of the tunnel. It's time to add color and joy to our lives." Application deadline: June 23, 2022. Info.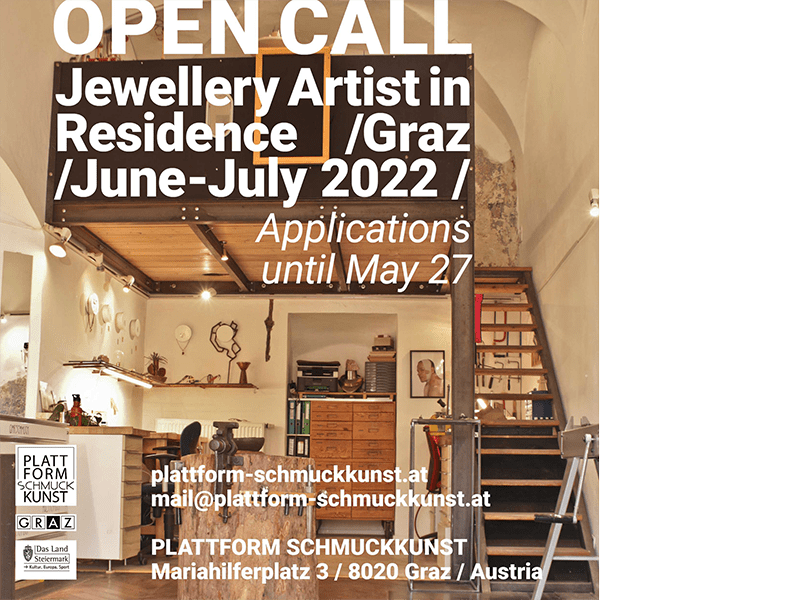 JEWELRY RESIDENCY AT PLATTFORM SCHMUCKKUNST, IN GRAZ, AUSTRIA
From mid-June to mid-July 2022, the selected artist will have use of the fully equipped workspace at Atelier Schmuckes and can show a solo exhibition of their outcome during the last week, on site and online. An artist talk and workshop by the artist are planned. Accommodations, stipend included. Info. Application deadline: May 27, 2022.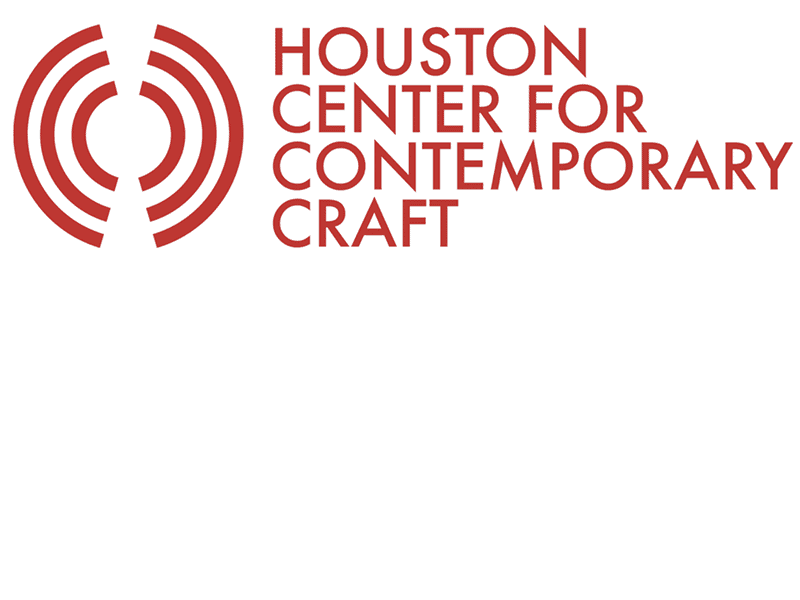 HOUSTON CENTER FOR CONTEMPORARY CRAFT IS HIRING A CURATOR & EXHIBITIONS DIRECTOR
The position is responsible for leading the development, execution, and management of exhibitions and related programming, and will work collaboratively with the organization's staff to design and implement in-person and virtual public programs. Info.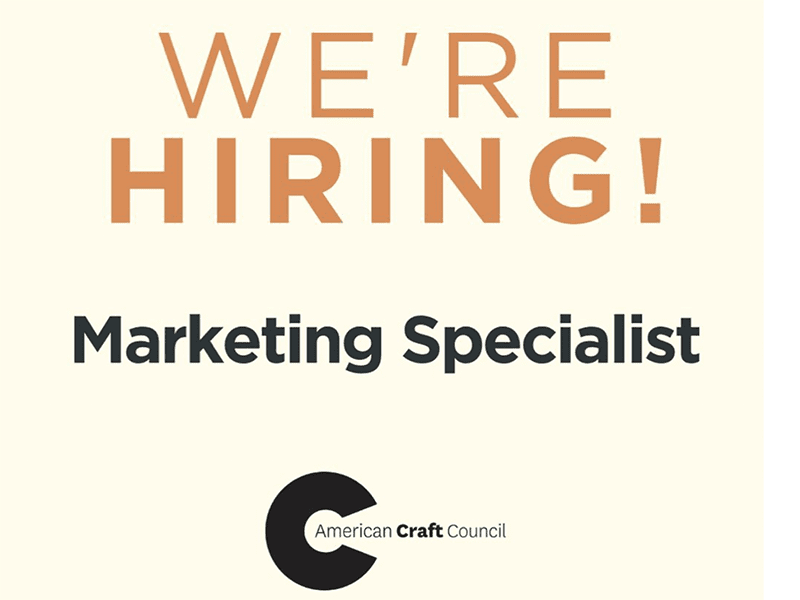 AMERICAN CRAFT COUNCIL SEEKS TO HIRE A MARKETING SPECIALIST
This role is a full-time in-house position responsible for cross-promotion efforts, influencer marketing, paid media advertising campaigns, PR agency management, and sponsorship opportunities. Info. Application deadline: May 31, 2022.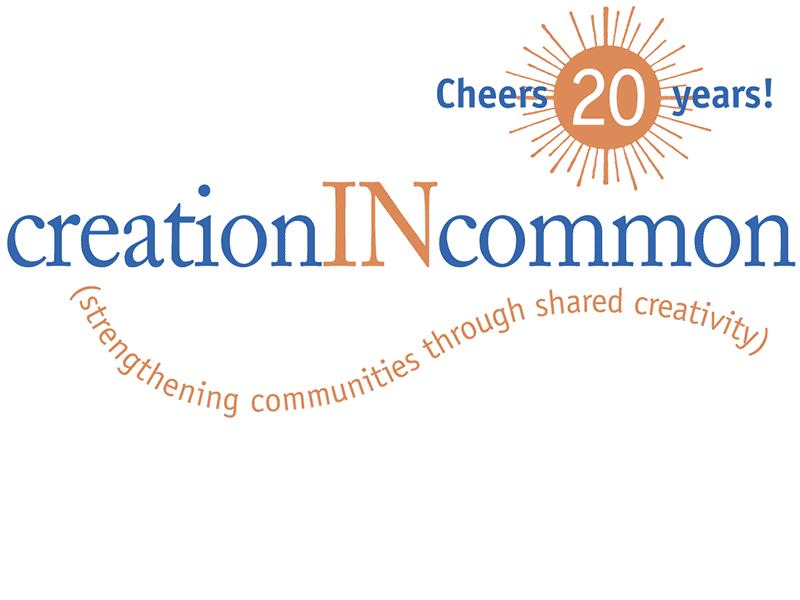 CREATION IN COMMON IS HIRING A PROJECT COORDINATOR
This organization of strategic facilitators who help people lead and create together seeks a self-starter to advance the firm's project coordination efforts. Collaboration is at the center of what they do and they pride ourselves on deeply connecting with communities and helping to strengthen them through shared creativity. Remote. Open to US applicants. For inquiries, job description, email Dana Gillespie, Talent/HR Manager.
EDUCATION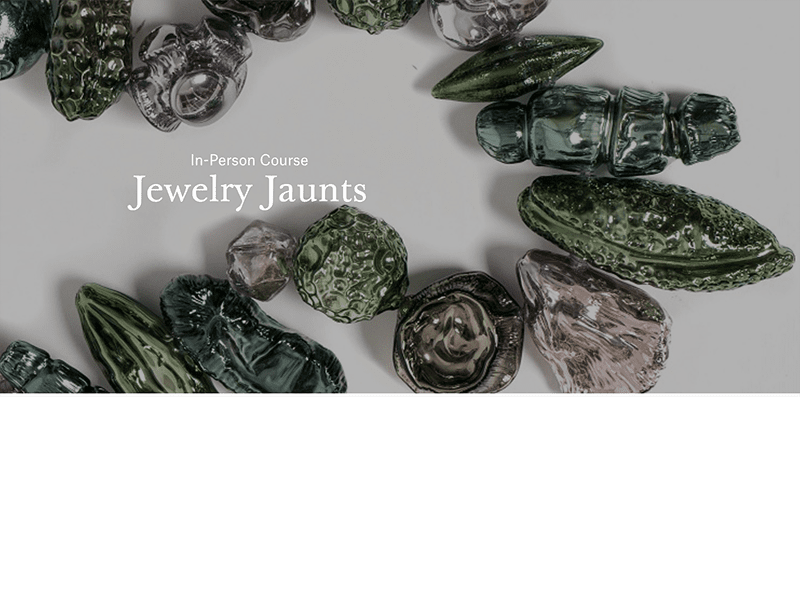 BELLA NEYMAN x CHRISTIE'S JEWELRY JAUNTS
Experience jewelry history firsthand in important public and private collections, and see some of the most prominent designers at work in their private ateliers during five weeks of jewelry adventures around New York City. Each visit will explore a particular period or subject matter in jewelry, as told by museum curators, gallerists, dealers, collectors, and jewelers. April 25, May 2, 9, 16, 23, 2022. Info.