March 2023, Part 2
There are so many reasons to purchase art jewelry…
Celebrate that hard-earned promotion
Honor a once-in-a-lifetime occasion
Pay tribute to a major accomplishment
Commemorate the beginning of a new relationship or the end of one
Pounce on the perfect piece to round out an aspect of your collection
Or invest in a treat for yourself—just because
Art Jewelry Forum's international gallery supporters celebrate and exhibit art jewelry. Our monthly On Offer series allows this extensive network of international galleries to showcase extraordinary pieces personally selected to tempt and inspire you. Take a look. You're bound to find a fantastic piece you simply can't live without! (Please contact the gallery directly for inquiries.)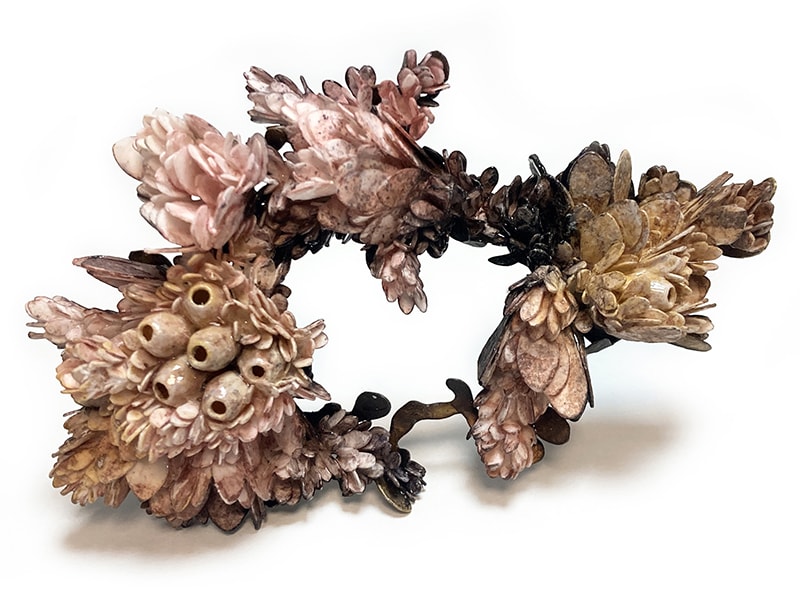 Gallery: Four Gallery
Contact: Karin Roy Andersson
Artist: Hanna Liljenberg
Retail price: US$480
Hanna Liljenberg grew up surrounded by the harsh environments and salty seaside rocks on the Swedish west coast. The aesthetics of the landscape colors her work. Pale pink shapes made of paper contrast with black burned brass—almost like heather growing on dark granite. They are flower shapes growing on branches, or maybe they are decorated or even infected veins carrying blood.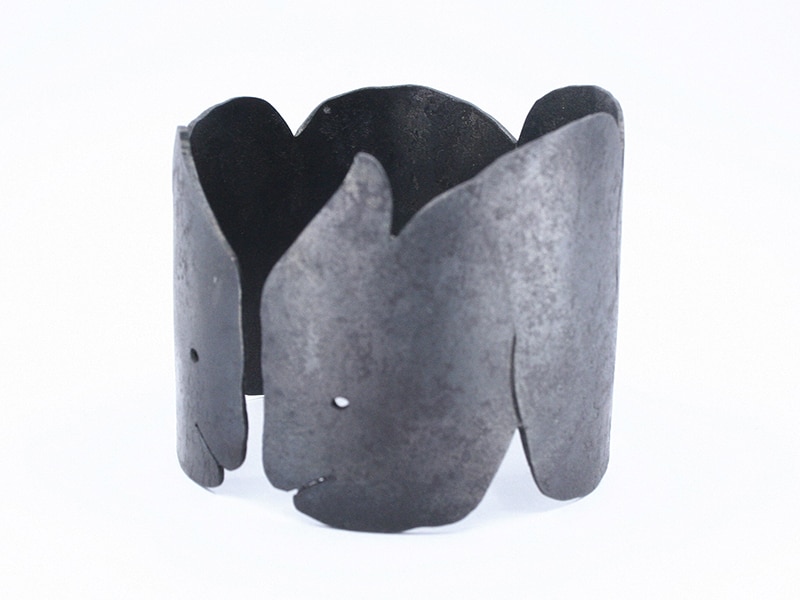 Gallery: Viceversa
Contact: ilona Schwippel
Artist: Sophie Hanagarth
Retail price: 1,260 CHF
To elaborate her register of symbols, Sophie Hanagarth (CH/FR) dissects the cultural heritage of our society, drawing inspiration from popular myths as much as from religious art. Questioning our habits, she shatters the lure of our material values, chiseling with a nimble and precise hand the poorest materials. With finesse and a sense of volume, she forges iron. Her reflections on the meaning of the adornment allow a joyful liberation from the tragic nature of the lightness of existence.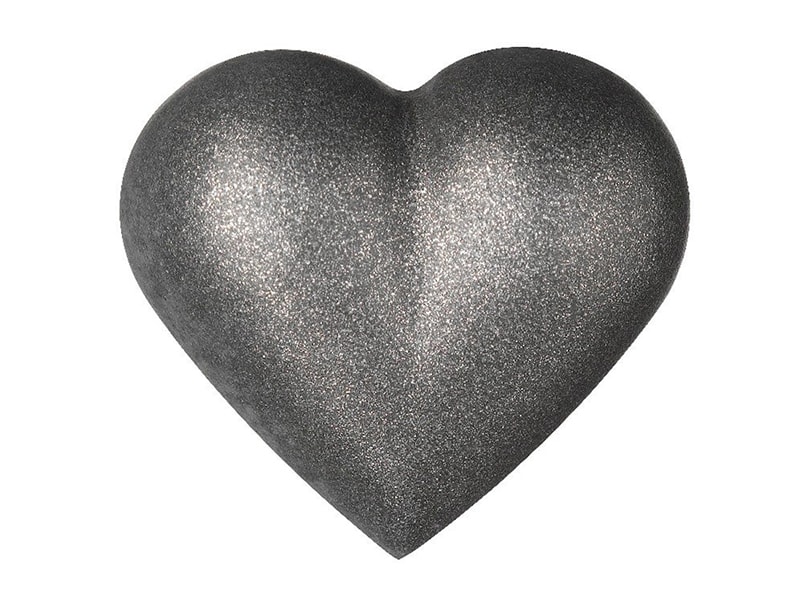 Gallery: Platina Stockholm AB
Contact: Sofia Björkman
Artist: Kim Buck
Retail price: US$500
Kim Buck is a goldsmith and artist based in Copenhagen since the 80s. The merit list is long, with honorary assignments, exhibitions, prizes, and recognitions. This pin is an example of Buck's typical idiosyncratic sense of humor—a heart filled with symbols and covered with a nonstick surface, like elusive love itself.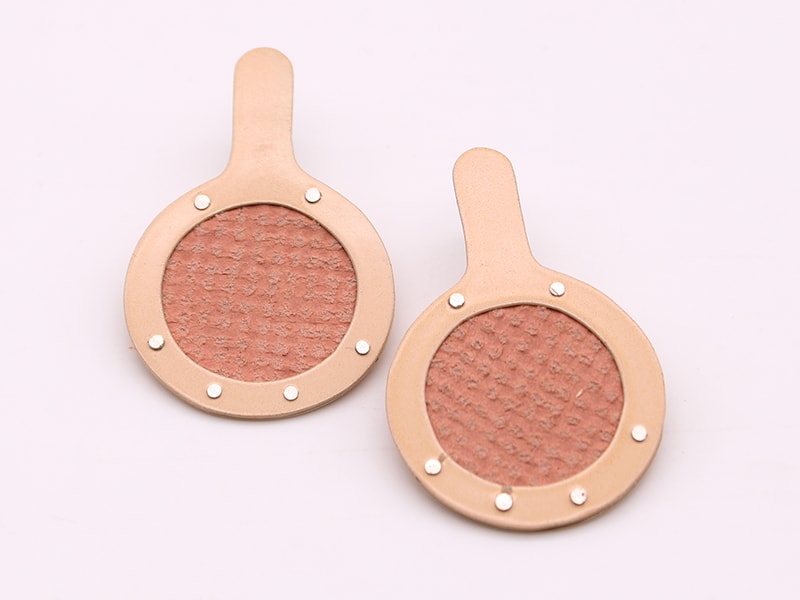 Gallery: Baltimore Jewelry Center
Contact: Allison Gulick
Artist: Kelly Ann Temple
Retail price: US$110
Kelly Ann Temple is an artist and jeweler who is interested in our relationship with medical interventions. She is both fascinated by, and fearful of, the body's ability to adapt, accept, reject, and repair. Temple works in materials and forms that reframe her thoughts about the disparate connections between the organic and inorganic, the living and non-living, the human and machine. Her work addresses ideas of surface, acceptance, and transformation as it captures intimate moments where the biological and mechanical touch.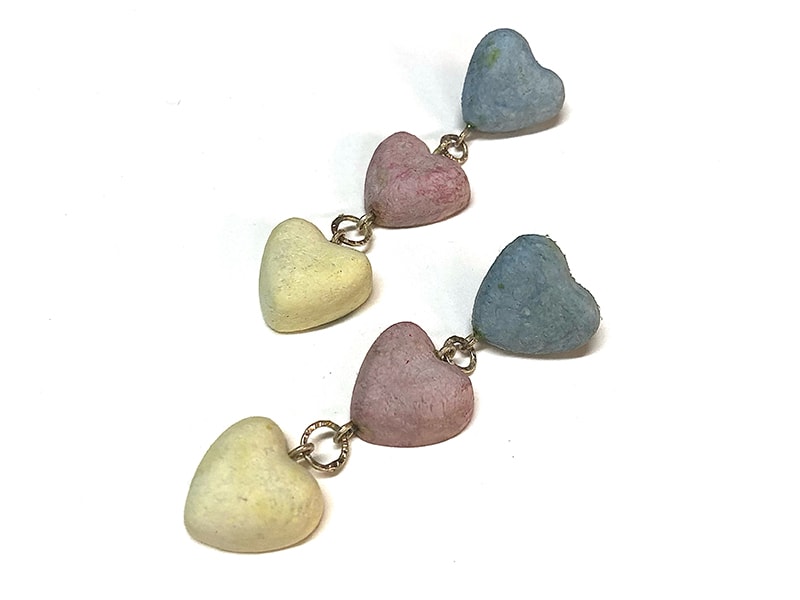 Gallery: Galeria Tereza Seabra
Contact: Tereza Seabra
Artist: Caio Mahin
Retail price: €180, plus shipping
Caio Mahin maintains his humorous way of expressing himself with this new body of work, transporting us to a happy childhood with candy-colored papier-mâché scented like little bonbons.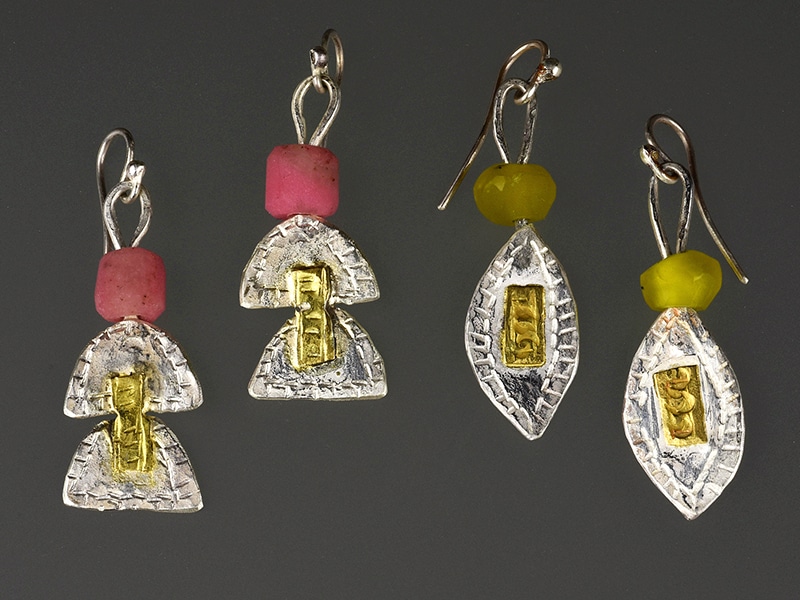 Gallery: Fingers Gallery
Contact: Michael Couper
Artist: Barry Clarke
Retail price: Each pair, NZ$370
Like ancient treasures pulled from the bottom of the sea, Barry Clark's jewels are rich and raw, revealing their ancient Grecian influences. Working masterfully with unpolished gems, gold, and silver, he makes gestural, symbolic pieces that feel powerful and unpretentious. "I was born in Surrey, England, in 1946," says the artist, "but have lived in New Zealand on and off since the 80s and permanently since 1991. I have always painted and studied art informally. I am a self-taught painter and jewelry maker. I am influenced by the Minoan, Cycladic, and Celtic cultures, as well as the modern artists Brancusi, Picasso, Giacometti, and Marini."
Gallery: Galerie Noel Guyomarc'h
Contact: Noel Guyomarc'h
Artist: Carina Shoshtary
Retail price: €360
A brand-new refreshing and spring-like series by Carina Shoshtary.
Gallery: Galeria Reverso
Contact: Paula Crespo
Artist: Floor Mommersteeg
Retail price: €360
Floor Mommersteeg's recent collections feature nylon thread that she transforms into intricate, flamboyant pieces which spark the imagination. A wide range of techniques, from melting to connecting and flattening, results in artfully detailed networks. Poetic, with organic leaf shapes, or all cubist angles, these delicate structures translate into robust, eye-catching forms when worn.