August 2022, Part 2
There are so many reasons to purchase art jewelry…
You got that hard-earned promotion—celebrate!
You're experiencing a once-in-a-lifetime occasion—honor it.
You wrapped up that major accomplishment—pay it tribute.
You want to mark the beginning of a new relationship or the end of one—commemorate it.
Perhaps it's an investment—do it!
It's the perfect piece to round out an aspect of your collection—pounce!
Or maybe it's as a treat for yourself—just because.
Art Jewelry Forum's international gallery supporters celebrate and exhibit art jewelry. Our monthly On Offer series allows this extensive network of international galleries to showcase extraordinary pieces personally selected to tempt and inspire you. Take a look. You're bound to find a fantastic piece you simply have to add to your collection! (Please contact the gallery directly for inquiries.)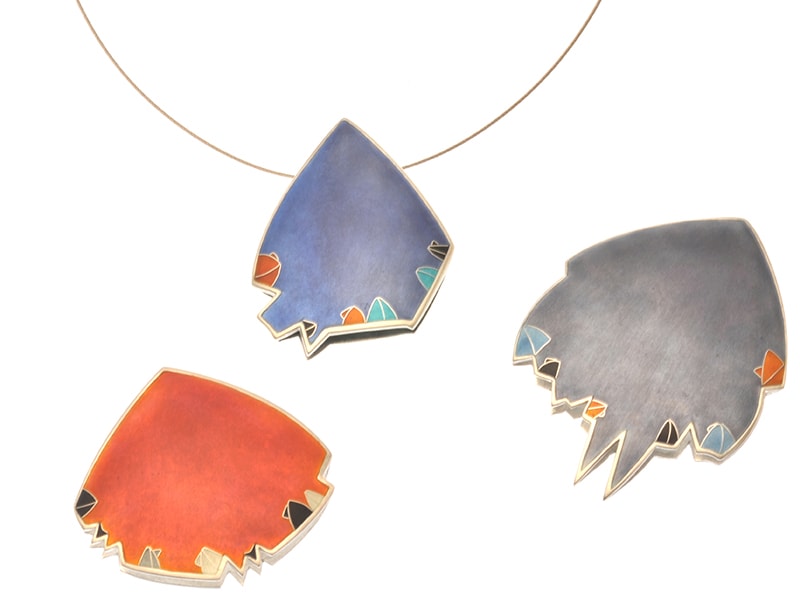 Gallery: Zu design
Contact: Jane
Artist: Mio Kuhnen
Retail price: Pendant AUS$2,400; small brooch AUS$2,400; large brooch AUS$2,800
Mio Kuhnen's intricately enameled collection is based on electron microscope images of the "scales" that make up butterfly wings. "This series is based on a recent scientific publication which highlights that few butterfly taxa are explicitly listed for protection by Australian legislation (Geyle et al., 2021). When I am not practicing as an artist, I am a scientist assessing major developments in relation to the federal environment legislation. As these butterflies are not listed under legislation, they aren't 'protected' and, devastatingly, are not considered during the assessments even though they are critical in many ecological processes." From the current exhibition at Zu design, Entwined – Mio Kuhnen and Helen Aitken-Kuhnen.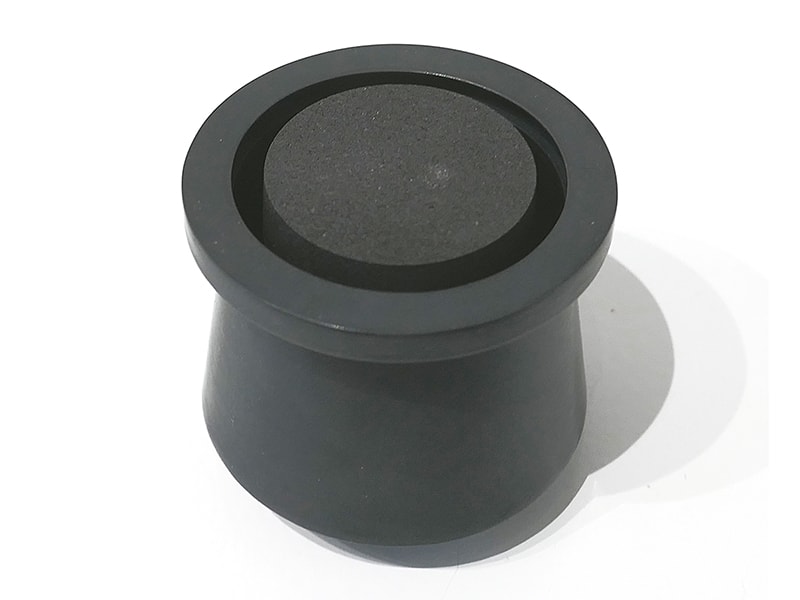 Gallery: Galerie Spektrum
Contact: Jürgen Eickhoff
Artist: Ruudt Peters
Retail price: €2,900
"I just presented the BARA-serie, by Ruudt Peters, on the art-Karlsruhe with great success," says Jürgen Eickhff. "I can offer you this brooch from the BARA series, with its deep and intense aura, which it has for everyone."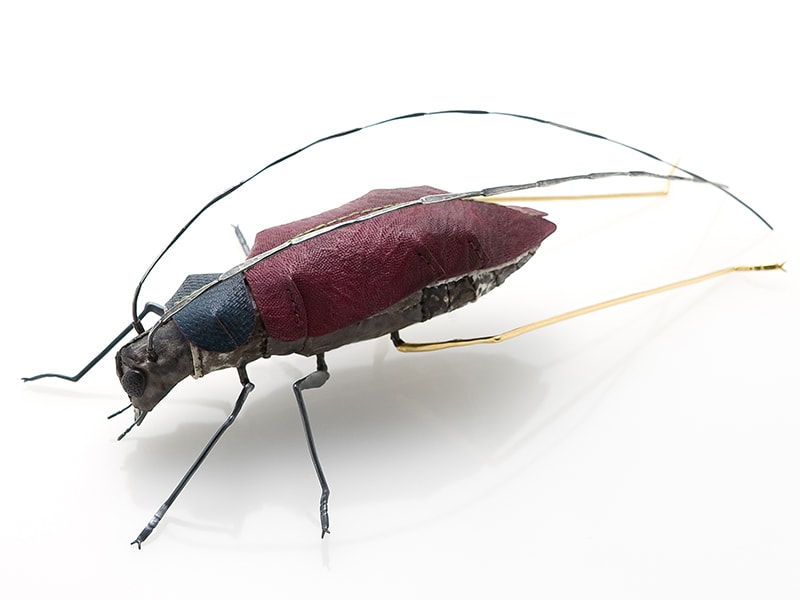 Gallery: Four Gallery
Contact: Karin Roy Andersson
Artist: Yojae Lee
Retail price: €2,800
Insects are a classic motif throughout the history of jewelry. Scarabs, butterflies, and dragonflies swarm all over. The insects made by South Korean artist Yojae Lee have a size that changes the relationship to the wearer. The robotic creatures are both captivating and terrifying. By mixing different types of metals and leather, Lee creates artwork that captures you both figuratively and literally.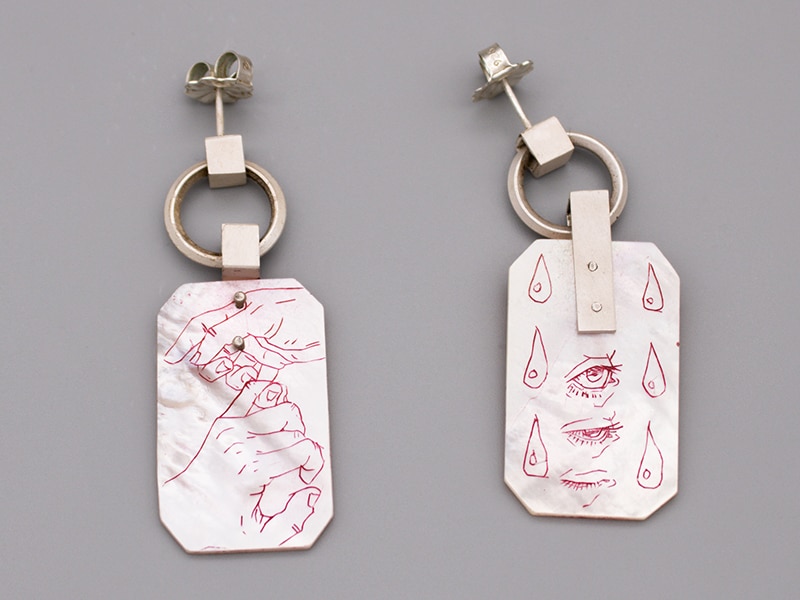 Gallery: Baltimore Jewelry Center
Contact: Shane Prada
Artist: Margo Csipo
Retail price: US$285
Margo Cispo is a current emerging artist resident and community member of the Baltimore Jewelry Center. She has a BFA in industrial design from the Massachusetts College of Art and is heavily influenced by narrative-based art forms like film, animation, and graphic novels. Tapping into her lived experience as a queer artist and first-generation Hungarian immigrant, Csipo creates layered compositions with discerning material combinations.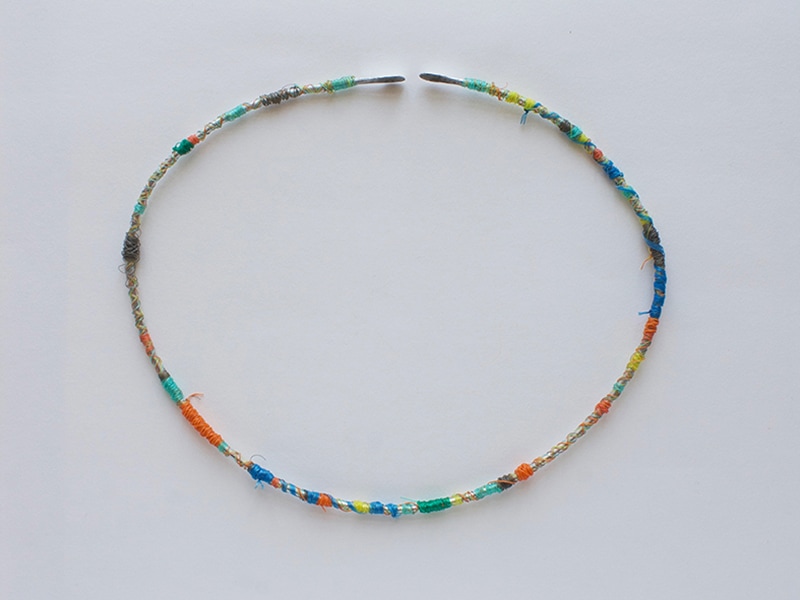 Gallery: Galeria Tereza Seabra
Contact: Tereza Seabra
Artist: Joana Albuquerque e Sousa
Retail price: €200, plus shipping
Joana Albuquerque e Sousa, a young artist who recently graduated from Ar.Co, in Lisbon, is currently in Munich pursuing her studies at the Akademie der Bildenden Künste München. In this work she transforms the traditional torque into a very refined work reusing plastics and aluminum from our everyday lives.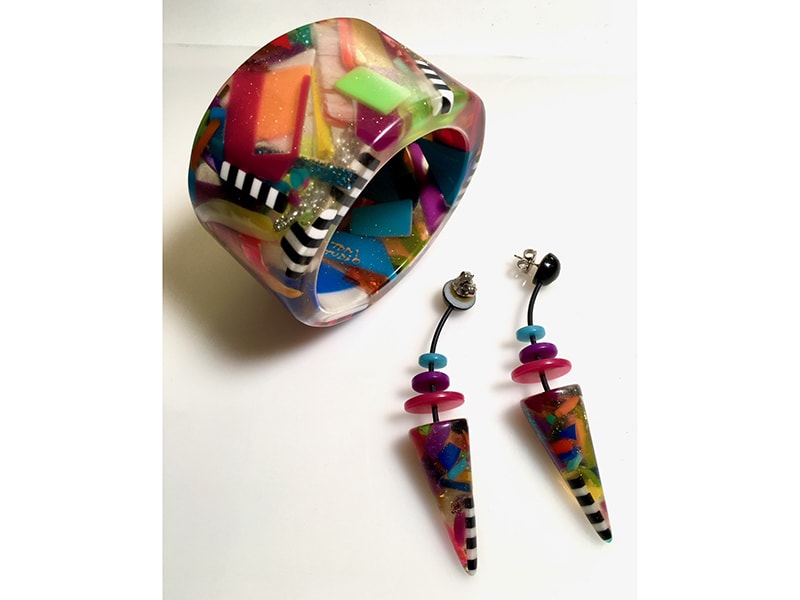 Gallery: Sculpture To Wear
Contact: Lisa M. Berman
Artist: Teri Brudnak
Retail price: Bangle, US$495; earrings, US$160
Created by one of the premier makers of plastics technology (Star Trek: The Next Generation/TDM STUDIOS). A true melding of 1980s acrylic into the contemporary mold-making of today. The festive palette calls out for a party.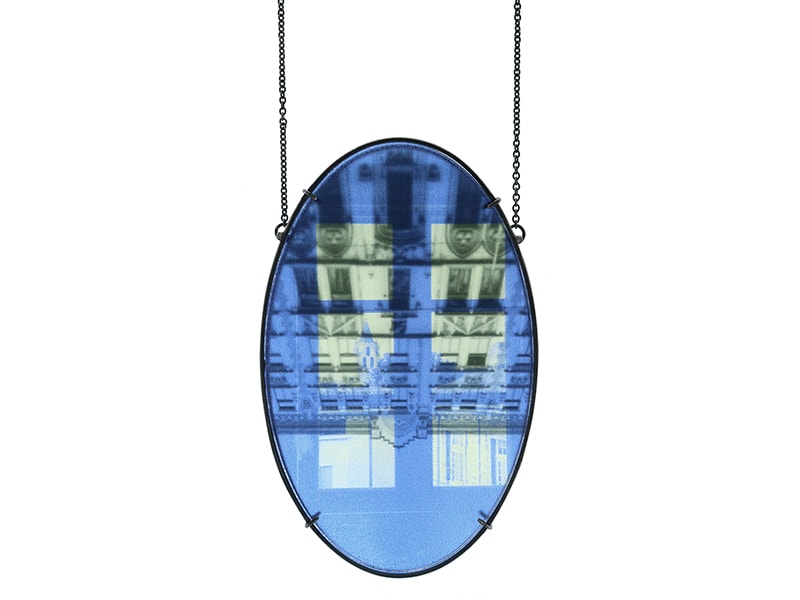 Gallery: Galeria Alice Floriano
Contact: Alice Floriano | Mariana Tostes
Artist: Namkyung Lee
Retail price: €300
Namkyung Lee has received a lot of awards in the last few years. She has developed a unique work style, mixing different techniques to create a very interesting final result. Her approach gives a sense of transparency to the photographic images in the pieces. Her pieces explore dimensions and shapes, but they are also very light, so the jewels are not heavy at all. Her work intends to talk about different points of view through pictures taken from windows.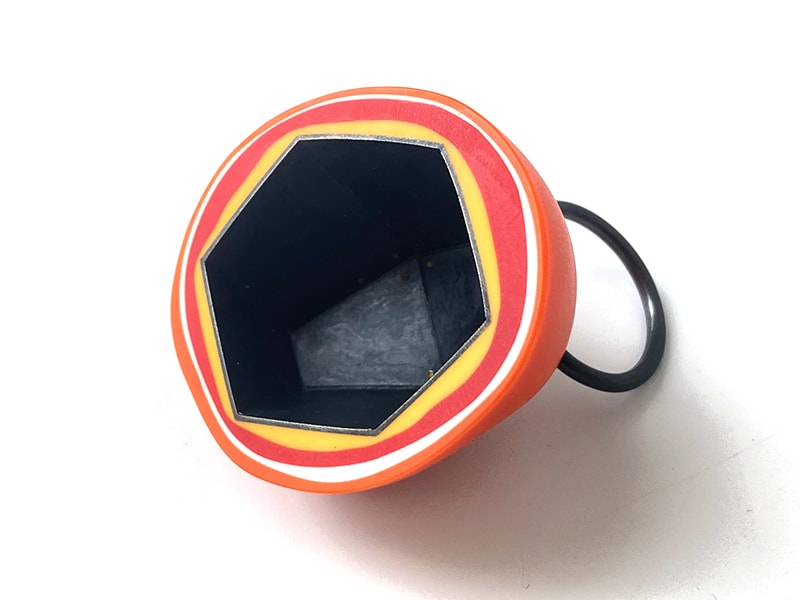 Gallery: Ornamentum
Contact: Stefan Friedemann
Artist: Ruudt Peters
Retail price: US$1,200
Ornamentum celebrates its 20-year anniversary with an overview exhibition, with several works from the Azoth series, by Ruudt Peters, in the show. This body of work, an exploration of the alchemistic transformation from crystalline solid to amorphous liquid, marks a milestone for the gallery. In reflection, Ornamentum co-founder Stefan Friedemann notes, "It had been in our minds that we would probably enter the art fair world at some point down the road, but with Ruudt Peters on board we decided that we should step up that year, and we presented Azoth at the 2005 SOFA fair, in Chicago, with each piece presented in a bowl of water upon an iron stand." This step jump-started the gallery in its trajectory of exhibiting at international fairs soon after, leading to the co-founders' acclaim as pioneers in the field, as well as a reputation for presenting the more challenging works and installation-based presentations.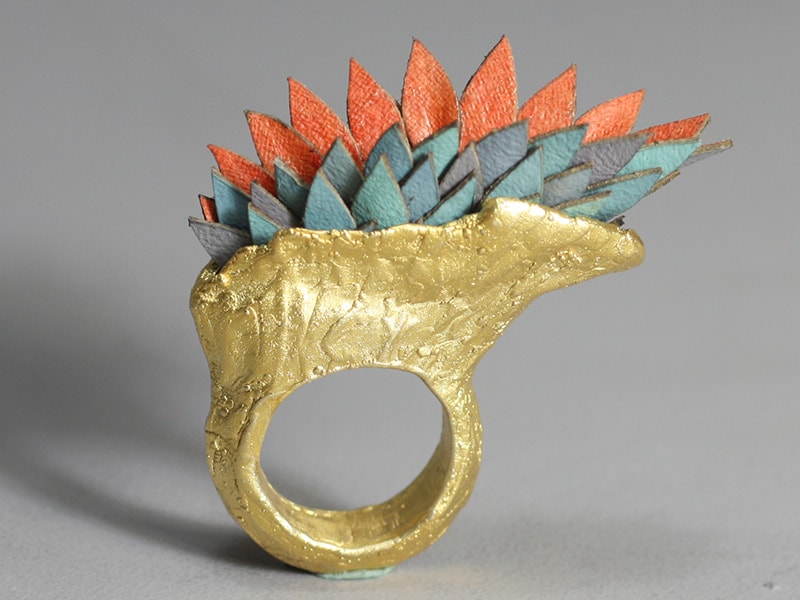 Gallery: Galeria Reverso
Contact: Paula Crespo
Artist: Heejoo Kim
Retail price: €492
"The abstractions present in my projects are my homage to nature, on which we depend," says Heejoo Kim. "We humans are the symbol of the current of past, present, and future, and the consequence of life's long journey. We keep moving forward and that energy is beyond the flow of time. I believe that there is a kind of collective unconscious that is part of our subconscious and, from time immemorial, of the forgotten memories of ourselves. Interest in topics as intense as life and death flourishes through encounters with microscopic and eccentric realities that are hidden by the familiarity around us."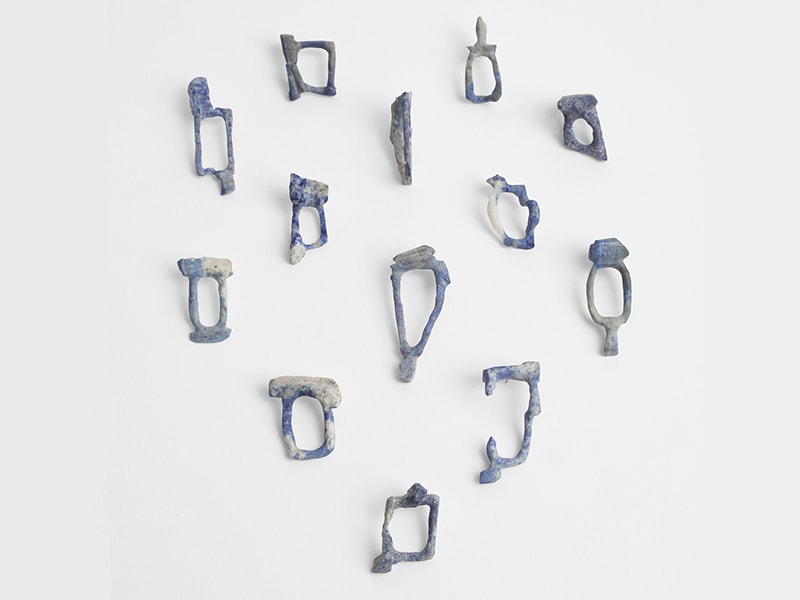 Gallery: Galerie Door
Contact: Doreen Timmers
Artist: Felicia Mülbaier
Retail price: Each €175
Felicia Mülbaier's art jewelry—or wearable sculptures—originate from lapis lazuli, a gemstone in royal blue. With endless grinding and filing, she transforms the hard, cold stone into a window: fragile, open, and narrative. This series of small brooches is named Fenster, which means "windows." Mülbaier won the Bayerischen Staatspreis 2022.
Gallery: Fingers Gallery
Contact: Lisa Higgins
Artist: Kvetoslava Flora Sekanova
Retail price: NZ$725
Because we could all do with a little more of this … "Good Luck was inspired by the symbolism of today's iconic signs," says Kvetoslava Flora Sekanova. Originally from Slovakia, the artist studied jewelry both in New Zealand and at the Akademie der Bildenden Künste, in Munich, Germany. She has worked in a wide array of materials over the years and been selected for a number of prestigious awards, including Talente in 2011 and Schmuck in 2016. "I am a maker of jewelry and objects. I make to raise awareness about the miracle of our existence … and because I just love it."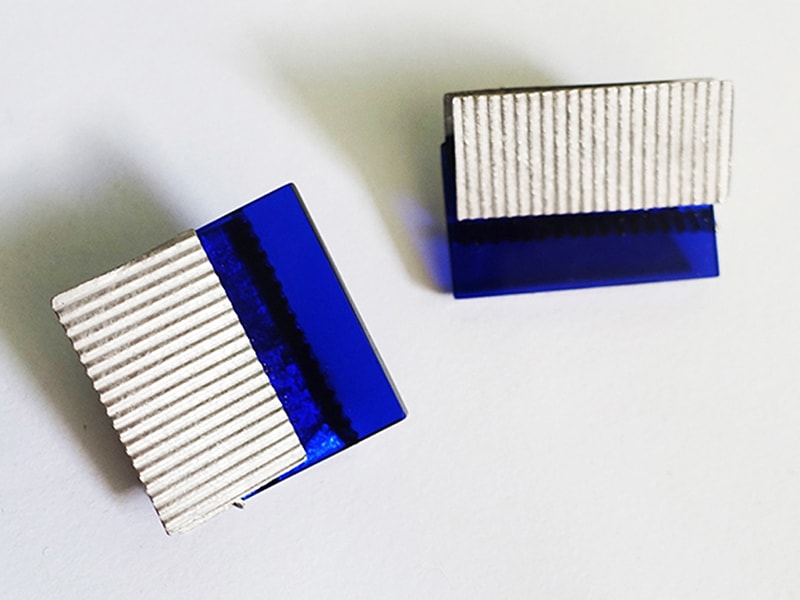 Gallery: Gallery Loupe
Contact: Patti Bleicher
Artist: Annamaria Zanella
Retail price: US$3,000
Italian jeweler Annamaria Zanella's focus is research into materials, the inherent poetry of the design process, and the subversion of commonly held assumptions about beauty and value. Some writers have indeed referred to her jewelry as povera (poor), to Zanella a welcome contradiction in terms, since her "microsculptures" are often crafted from distressed metal and banal substances. Nonetheless, Zanella also excels at working with the traditional mediums of silver and gold, and techniques like enameling and niello. Zanella is represented in numerous museums, including Musée des Arts Décoratifs, Paris; Kunstgewerbemuseum Berlin; Die Neue Sammlung – The Design Museum, Munich; Museum of Arts and Design, New York; Schmuckmuseum Pforzheim; Museo degli Argenti, Florence; Victoria and Albert Museum, London; Palazzo Fortuny, Venice; Cooper Hewitt, Smithsonian Design Museum, New York; and Swiss National Museum, Zurich.