August 2022, Part 2
 Art Jewelry Forum is pleased to share the news that members of our community find noteworthy. Is something missing? The success of this compilation of compelling events, news, and items of interest to the jewelry community depends on YOUR participation. If you're a member of AJF at the Silver level or above, you can add news and ideas to this bi-monthly report by going here. If you aren't a member, but would like to become one, join AJF here.
Listings gathered with assistance from Carrie Yodanis.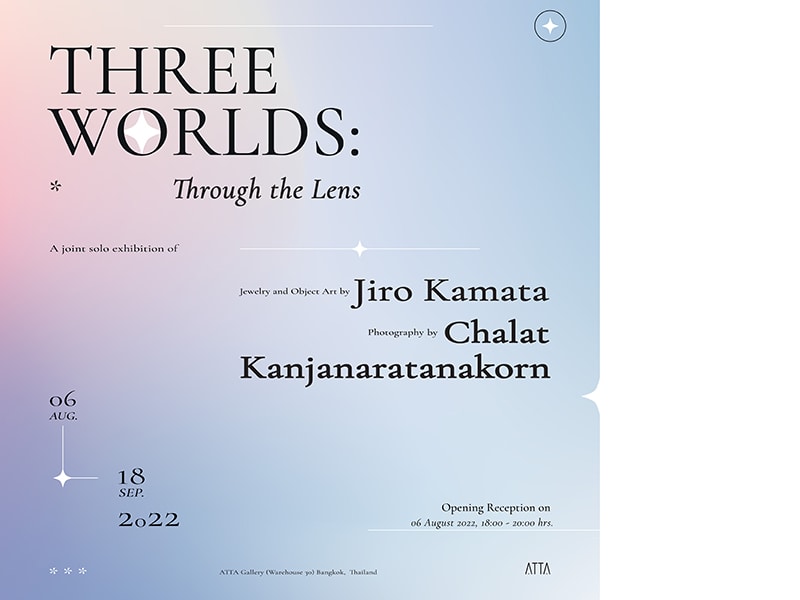 FEEL LIKE SEEING A JEWELRY SHOW?
Find these listings and many, many more on our dedicated exhibition page: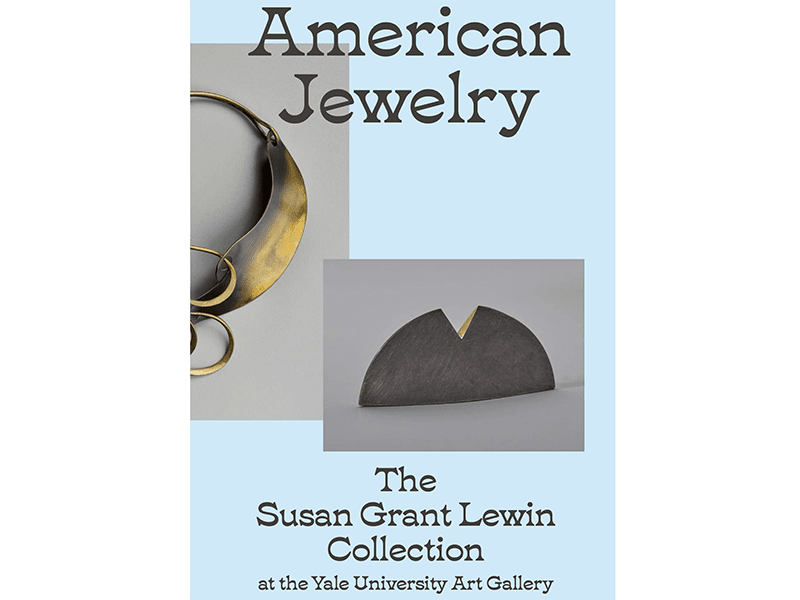 NEW ADDITIONS TO AJF'S DIGITAL LIBRARY
FROM OUR MEMBERS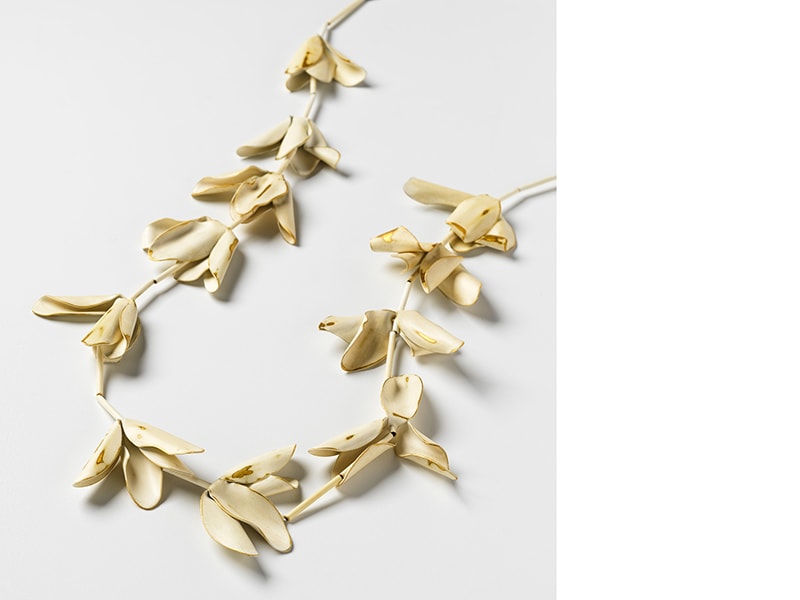 ART GALLERY OF SOUTH AUSTRALIA PURCHASES WORK BY JESS DARE
AJF member gallery Zu design featured Frangipani Lei, by Jess Dare, in December last year as a notable piece. The gallery is excited to announce that it has been acquired by the Art Gallery of South Australia for the Gallery's decorative arts collection. Frangipani Lei is a heartfelt response to Beresford White Inspired, an exhibition at Zu design that celebrated the work and life of an inspiring maker, Beresford White. "When I invited Jess to make a piece for this show she was hesitant," says Zu design's Jane Bowden. "Her work is very different [from] Beresford's. I explained that I had asked her because I knew that her partner had proposed with one of his rings. The neckpiece she produced sits perfectly within the show, and the story behind it has moved many visitors."
---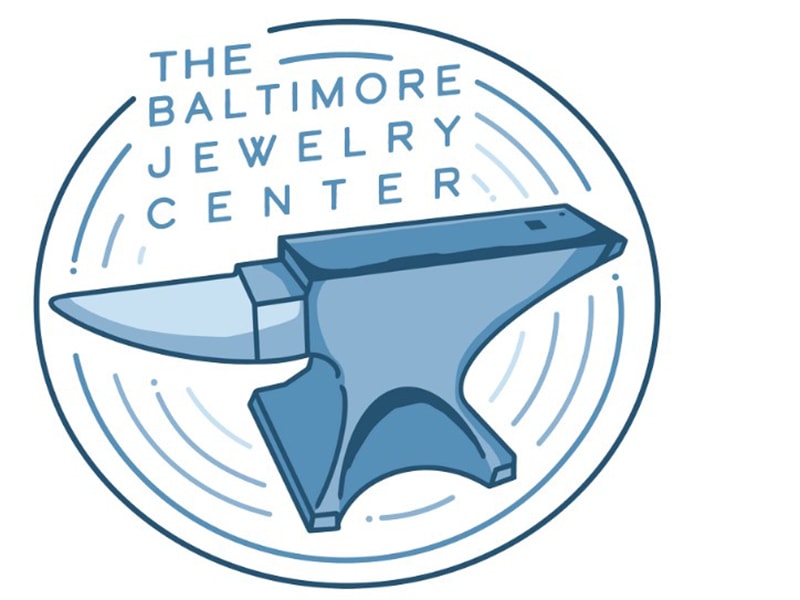 BALTIMORE JEWELRY CENTER IS HIRING
BJC seeks a part-time studio assistant who is knowledgeable about metalsmithing and jewelry, as well as facilities management. The ideal candidate is an excellent communicator who enjoys supporting users of BJC's space with the ultimate goal of leading everyone toward an independent studio practice. This position is focused on supporting the programming and daily management of the BJC, its Studio and Program Managers, and its students and renters. Info.
---
ARTIST TALK + BOOK SIGNING WITH ELEANOR MOTY
Racine Art Museum Executive Director and Curator of Collections Bruce W. Pepich, who co-authored Quiet Elegance: The Jewelry of Eleanor Moty, will host a conversation about the book with Moty. This dialogue coincides with an exhibition of Moty's work by the same name. Featuring over 35 works, including several from RAM's holdings and recently finished pieces borrowed from the artist, Quiet Elegance: The Jewelry of Eleanor Moty follows a similar arc to the book in representing Moty's working career to date—50+ years of making. Free and open to the public. At Racine Art Museum, September 2, 2022, 5:30–6:30 p.m. Info. See the book review published on AJF.
---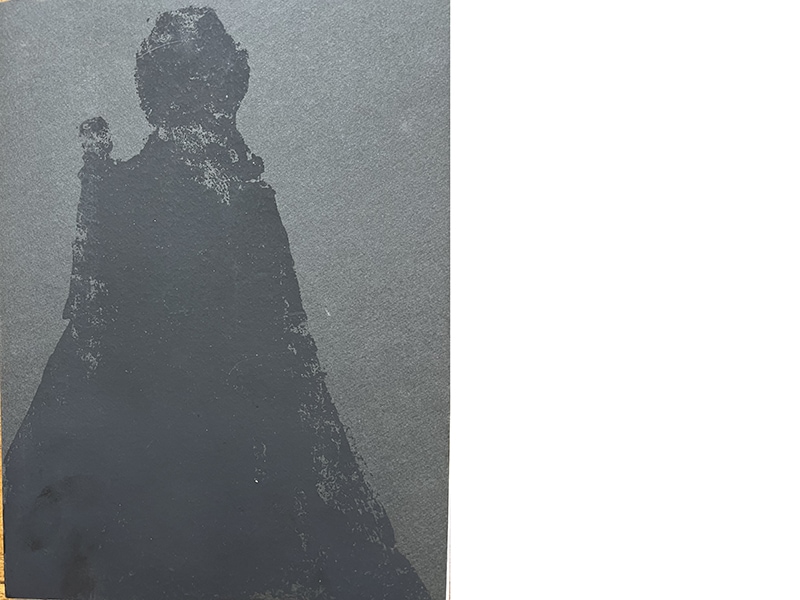 SUSAN CUMMINS RECOMMENDS DIE KLEIDER DER MARIA (DRESSING MARIA), BY BETTINA DITTLMANN
"I got this book in Munich at the Schmuck stand of Bettina Dittlmann," explains Cummins, who sent in the photo of the book cover shown at left. "She worked with a museum attached to a church to dress and adorn a Black Madonna. The book documents her process of making the gown and crown of both the Madonna and the child. It is fascinating when contemporary jewelers approach Christian or other religious communities and work together to make something. The materials of metalsmithing have been related to the sacred world for centuries, but contemporary artists seem a bit afraid to go there so it is wonderful to see what happens when one does." More.
---
ARIEL LAVIAN RECOMMENDS NORTHERN EXPOSURE—TEL HAI CONTEMPORARY JEWELERS IN TEL AVIV
Curated by Merav Rahat, the exhibition offers a fascinating look at the work of the metalsmithing department at the Tel-Hai Arts Institute. About 30 former and current students present a wide variety of work ranging from objects of worship to tools for personal use; from jewelry intended for adornment to items examining relationships and boundaries between body and object. At B.Y5 Gallery, in Tel Aviv, through August 27, 2022.
---
ANNETTE DAM GUEST STARS ON THE JEWELRY JOURNEY PODCAST
Dam is in the process of creating an art jewelry gallery in Copenhagen. She explains why people often don't understand art jewelry, even in cultures with a tradition of goldsmithing, art, and design, and why Americans are more willing to wear large statement pieces. Listen.
---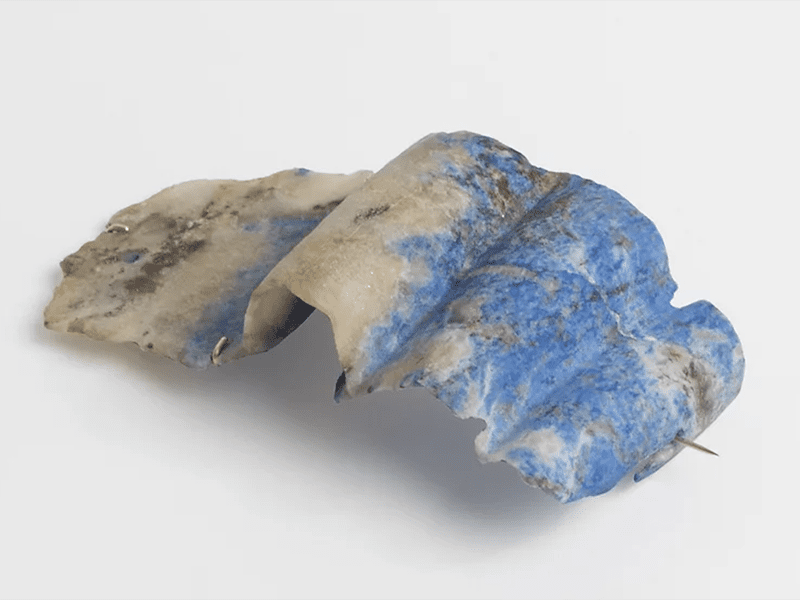 FELICIA MÜLBAIER WON A BAVARIAN STATE PRIZE
Congratulations! The Bavarian State Prize is awarded for special design and technical achievements in crafts. Mulbaier won for her brooches Physis and Faltenwurf.
---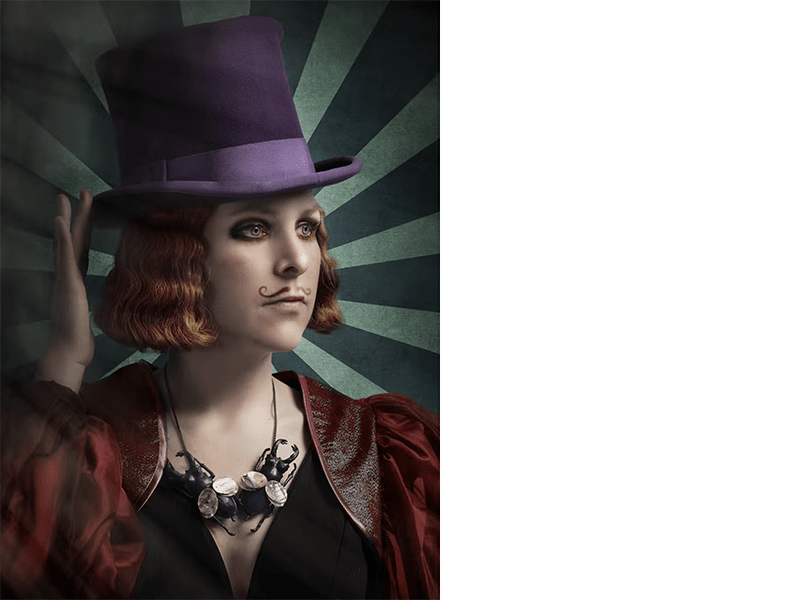 MÄRTA MATTSSON FEATURED IN SWEDEN'S BARNEBY MAGAZINE
Galleri Sebastian Schildt shows the first joint exhibition by Mattsson and the photographer and makeup designer Eva von Bahr, who worked on the movie Dune. In Down the Rabbit Hole, photo art, sculpture, and jewelry "meet in a cabaret-like cavalcade." Read more.
---
ROBERT LEE MORRIS FEATURED IN VANITY FAIR ON JEWELLERY
The article on the jewelry artist appears in the July/August issue of the magazine. Go here, then flip to page 60.
---
CHECK OUT GUO PEI: COUTURE FANTASY
"This was the most imaginative [fashion exhibition] I think I might have ever seen," says Susan Cummins. "The structure of the clothes and the flawless embroidery technique is breathtaking. The jewelry and shoes and everything were designed to work together. Each collection had a theme that was well represented by the clothes and continued the idea of clothing's ability to speak. Not to be missed!" At the Legion of Honor, in San Francisco.
PAGES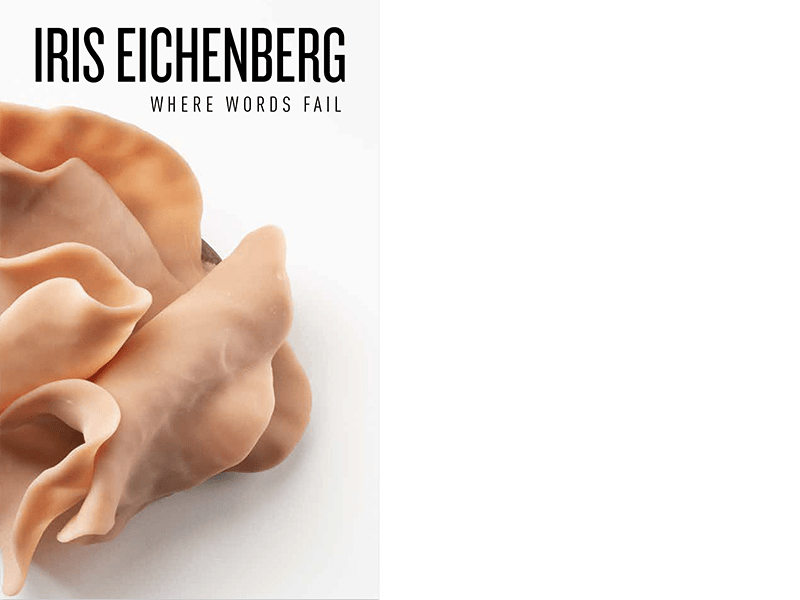 EXHIBITION CATALOG—IRIS EICHENBERG: WHERE WORDS FAIL
Iris Eichenberg: Where Words Fail, at the Museum of Craft and Design, is a comprehensive mid-career survey of Eichenberg's work. It encompasses works from across her career, and highlights the scope of her thought-provoking jewelry, objects, and powerful installations. With today's outcry for social justice, Eichenberg's work merits particular attention. Eichenberg won the Susan Beech Mid-Career Artist Grant in 2021. Order the book.
---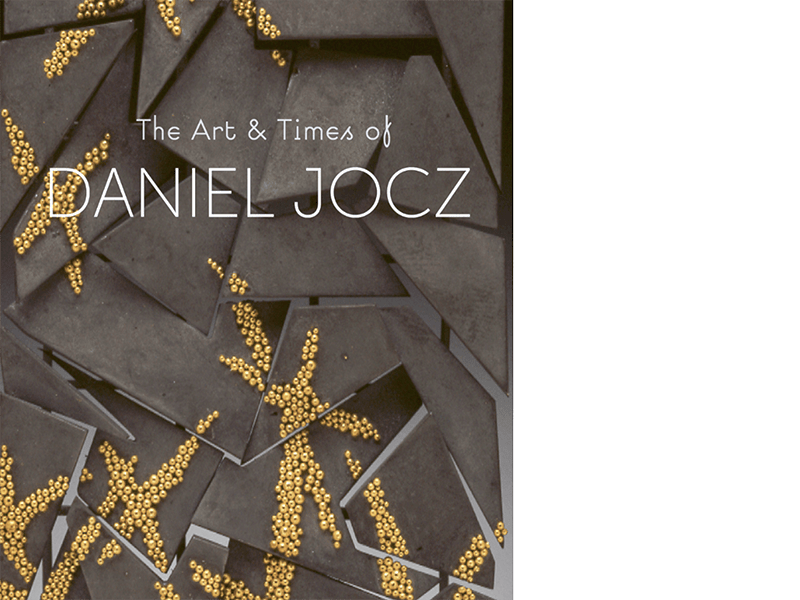 BOOK—THE ART & TIMES OF DANIEL JOCZ
This book presents the entrancing, challenging, sometimes beautiful, and always clever work of the American jewelry artist and sculptor. Jeannine Falino takes an in-depth look at the twists and turns of his long career, from his early geometric sculptures to the fashion-forward flocked Candy Wear collection, and from his ruminations on Marlene Dietrich in the form of necklaces featuring enamel smoked cigarettes to the wall reliefs he explores today. Wendy Steiner considers Jocz's place in the avant-garde through the lens of fashion and culture, while Patricia Harris and David Lyon explore his involvement in the rollicking Boston jewelry scene of the late twentieth century.
OPPORTUNITIES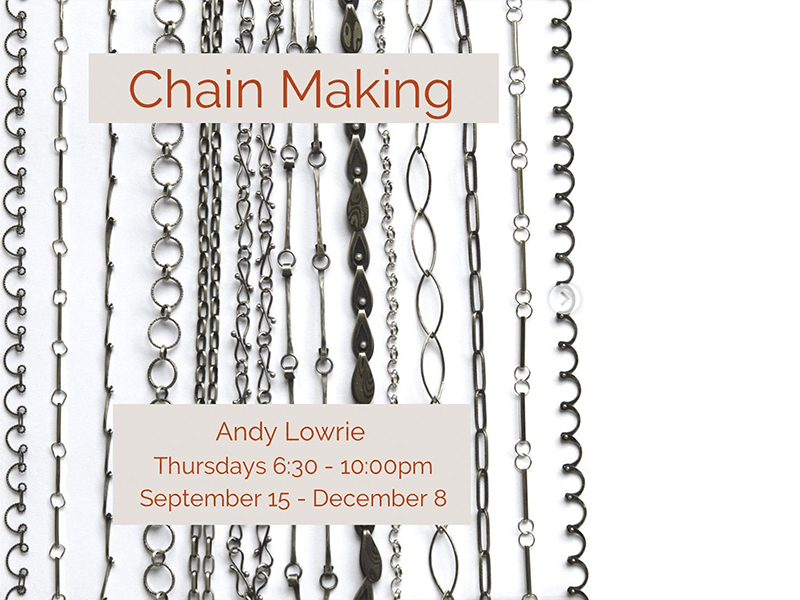 ANDY LOWRIE TO TEACH CHAIN MAKING AT BJC
Students will explore the simplest of necklace structures through a variety of techniques and materials. The class will cover practical issues such as solder setup and polishing as well as different design and fabrication approaches. Students will make chain links out of wire and sheet metal and be tasked with making a classically designed chain and inventing their own. At Baltimore Jewelry Center, Thursday evenings from September 15–­December 8, 2022.
---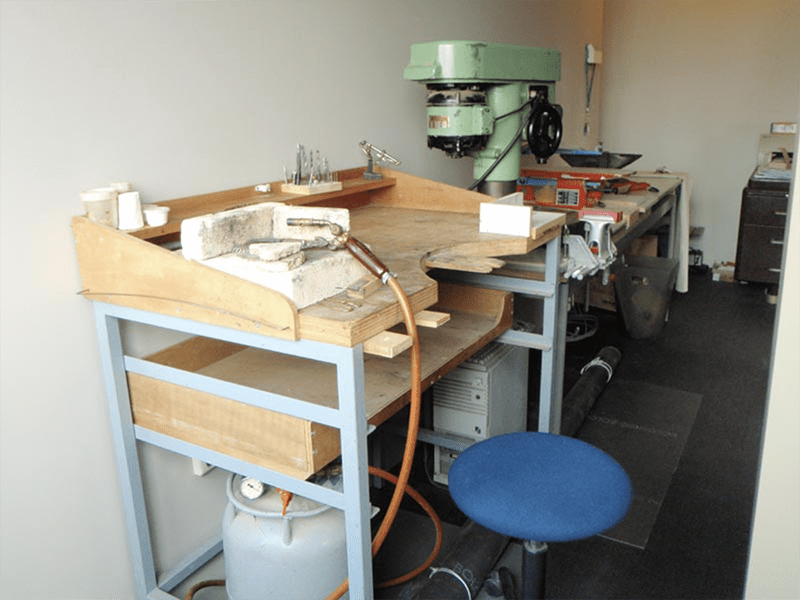 RESIDENCY AT FRANÇOISE VAN DEN BOSCH FOUNDATION
For May–June 2023. Non-Dutch artists only. Studio and apartment provided, plus an amount toward expenses. Offered by Rian de Jong and her partner Herman Marres. Deadline: September 15, 2022. Info.
---
CALL FOR EXHIBITION: PRECIOUS COLLECTIVE
"Battle of the Pins" is a celebratory show in honor of the five years that Precious Collective has existed. It also celebrates the fact that a pin or brooch has its own agency. It's an object that can reflect personality, politics, thoughts, feelings, messages … or anything the maker or wearer wants it to be! Application deadline: September 11, 2022. Info.
---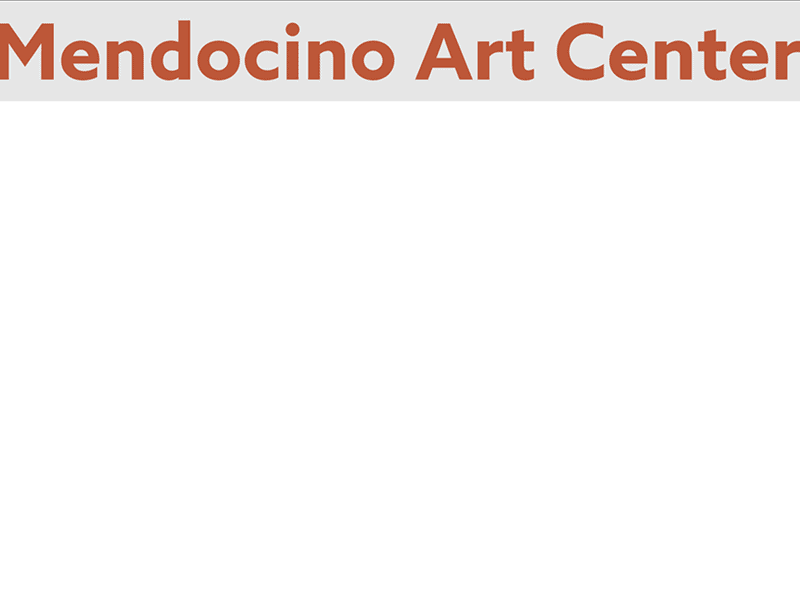 JOB OPENING: JEWELRY/METAL ARTS COORDINATOR
The Mendocino Arts Center is hiring.
---
OPEN CALL: OBSESSED! 2023
Proposals may include exhibitions, presentations, book launches, performances, screenings, panel discussions, etc. The event will take place November 1–30, 2023. Application deadline: September 15, 2022. Info.
---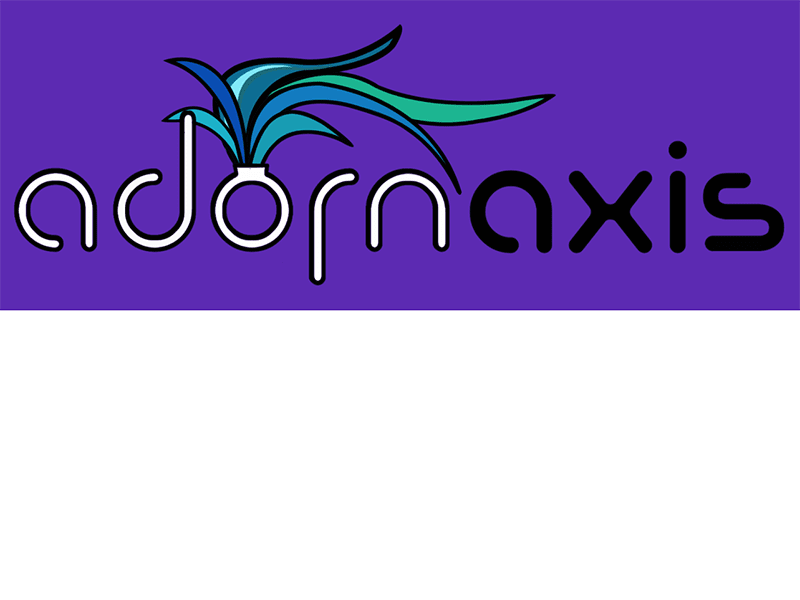 CALL FOR ENTRY: ADORN AXIS
AdornAxis will once again be showcasing jewelry design from around the globe by artists who masterfully use uncommon materials or common materials in uncommon ways. The theme is Here & Now/signs of the time. Application deadline: September 18, 2022. Info.
---
OPEN CALL: BRAZIL JEWELLERY WEEK
Every year, Brazil Jewelry Week gathers and exhibits Brazilian jewelry artists and other artists from Latin America. This year's theme: The story that inhabits me. The body as a book. The body in freedom. Application deadline: August 31, 2022. Info.
---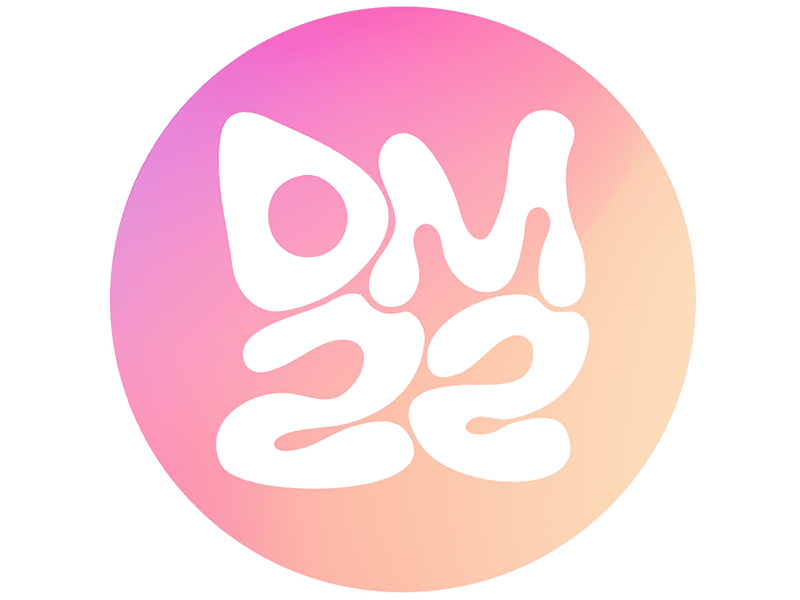 OPEN CALL: DREAM MACHINE EXHIBITION, AT NYCJW
DM2022 seeks work that explores themes of identity and politics; intimacy and isolation; body and autonomy. Through jewelry, tableware, and objects, artists manifest the intangible—giving voice and form to the liminal spaces of dreams, feelings, and atmosphere. No deadline given, but prior to the notification date of October 3, 2022. Info.
---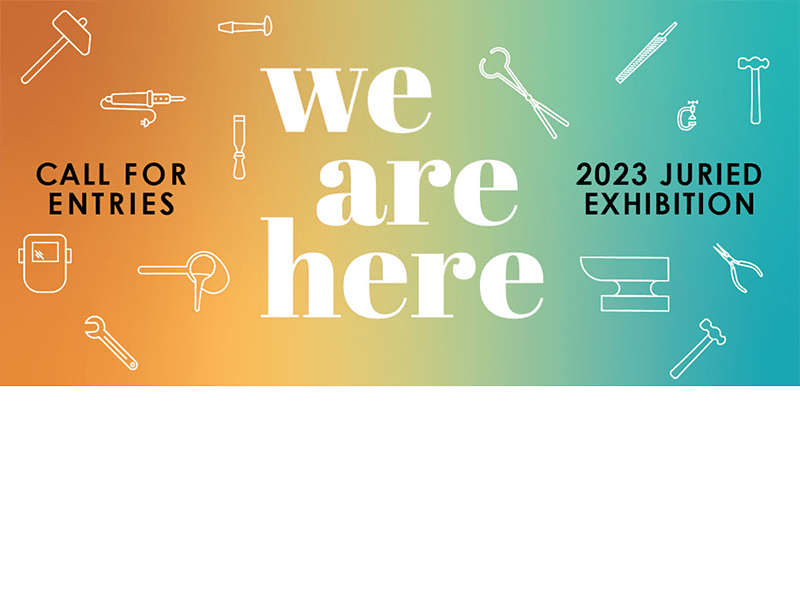 OPEN CALL: WE ARE HERE, AT METAL MUSEUM
This 2023 juried exhibition celebrates LGBTQIA+ voices in the contemporary metals community. It seeks to include a variety of metals, techniques, and forms (jewelry, hollowware, sculpture, installations, furniture, tools, hardware, ornamental architecture, etc.). Application deadline: October 16, 2022. Info.
---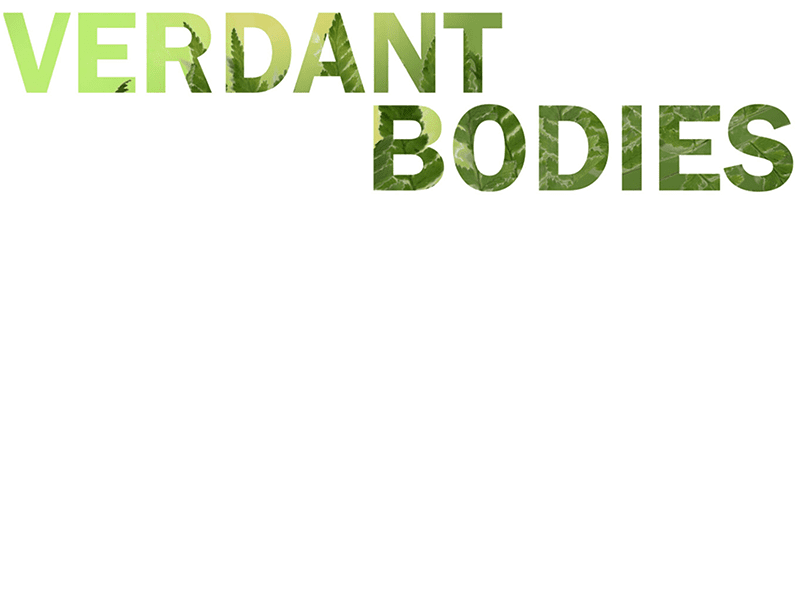 OPEN CALL: VERDANT BODIES, AT ARMORY ART CENTER
Open to any artist working in art jewelry, adornment, and functional metalsmithing formats, this exhibition will offer insight as to how makers of the art jewelry and metalsmithing field interpret their environments. The intent is to raise topics such as ecology, evolution, species relationships, botanical, and cultural implications. Application deadline: September 16, 2022. Info.
INTERESTING LINKS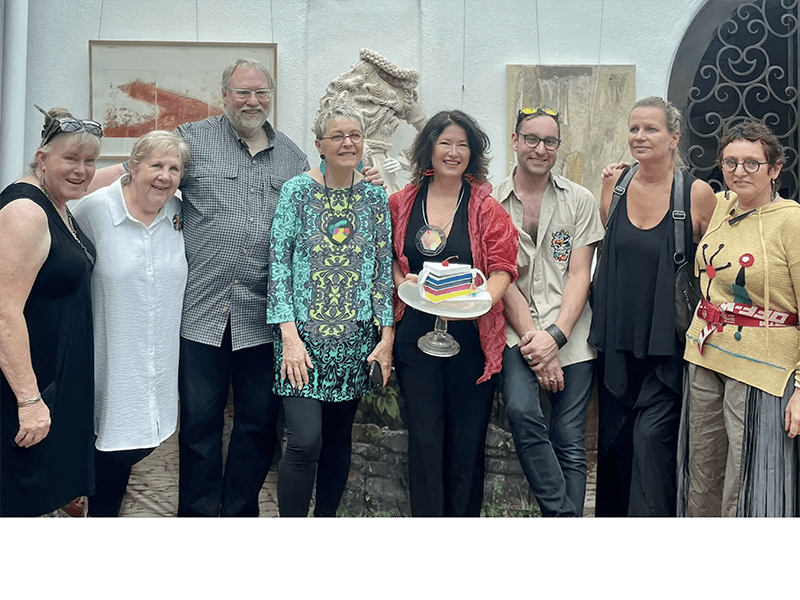 LISA M. BERMAN ORGANIZED A PANEL DISCUSSION
The owner of Sculpture To Wear brought together artists for a panel discussion and pop-up sale at the Muckenthaler Cultural Center. Panelists included 2Roses, the team of Corliss and John Lemieux Rose. John serves as a board member for AJF. Read about it.
---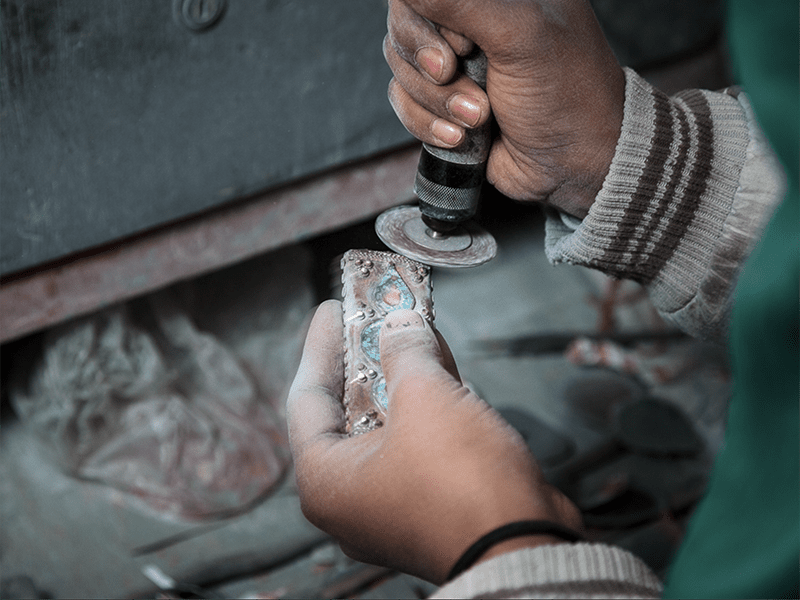 TEA WITH ABBAS: TIBETAN JEWELLERY IN NEPAL
In this story from Garland, Gary Wornell visits the workshop of Abbas Karim Bhatt, who brings resplendent Tibetan jewelry to the bustle of Kathmandu.
---
THE SMCK ON REEL VIDEOS ARE ONLINE
You can watch them here.
---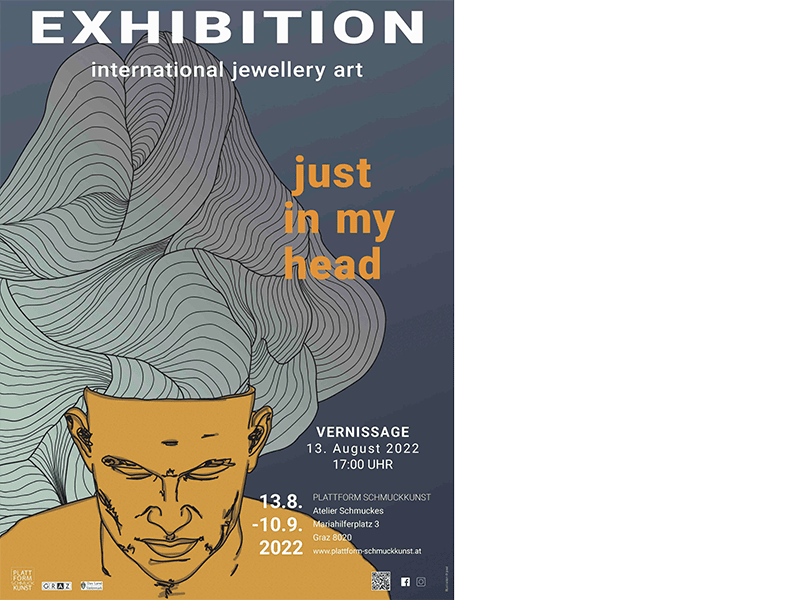 WATCH A VIDEO OF THE JUST IN MY HEAD EXHIBITION
This show started yesterday, at Platform Schmuckkunst, in Graz, Austria. See a guided presentation here.
---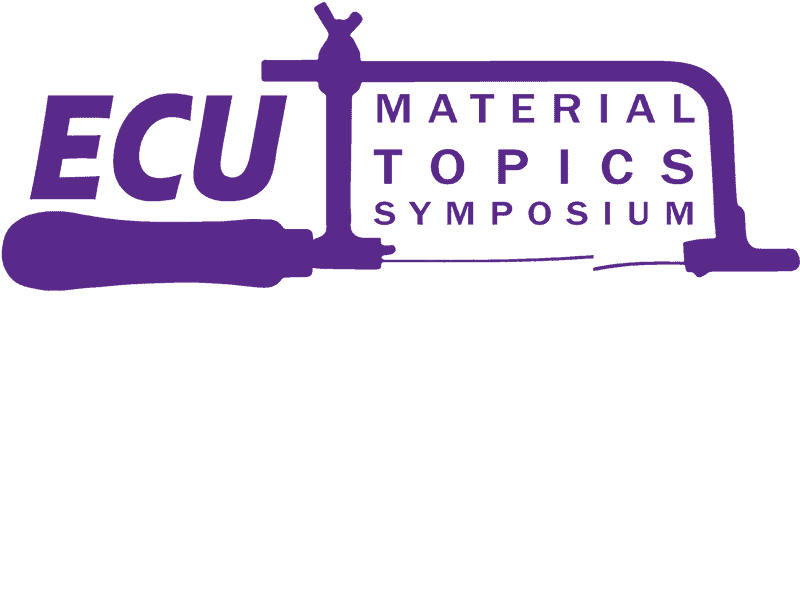 SAVE THE DATE
The 12th Annual East Carolina University Material Topics Symposium will take place January 13–15, 2023, with the theme Forging Ahead.
---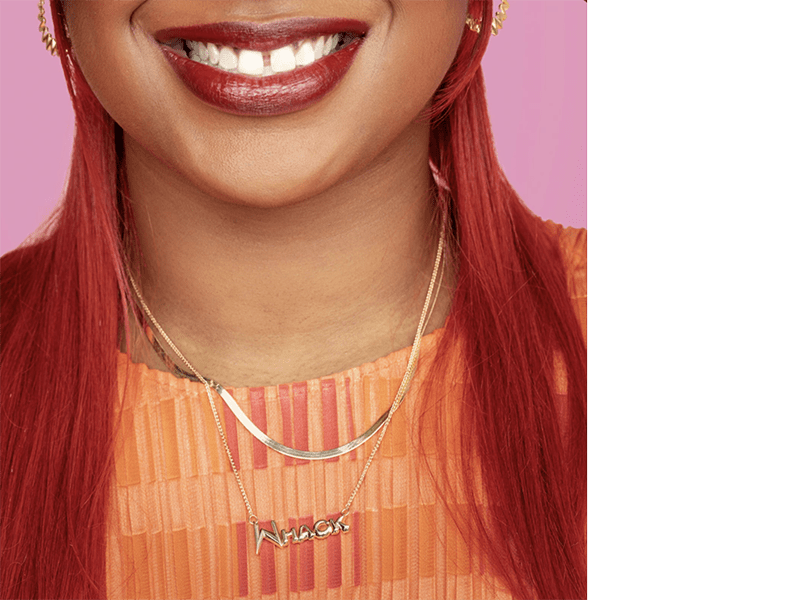 THIS DEBUT JEWELRY COLLECTION IS WHACK!
Jewelry designer Malyia McNaughton, of Made by Malyia, collaborated with rapper and songwriter Tierra Whack on a 16-piece capsule collection. The jewelry sells at the Piercing Pagoda chain of stores, for which Whack serves as creative director. McNaughton is also a member of the Black in Jewelry Coalition Board. Learn more at National Jeweler and in Forbes.
---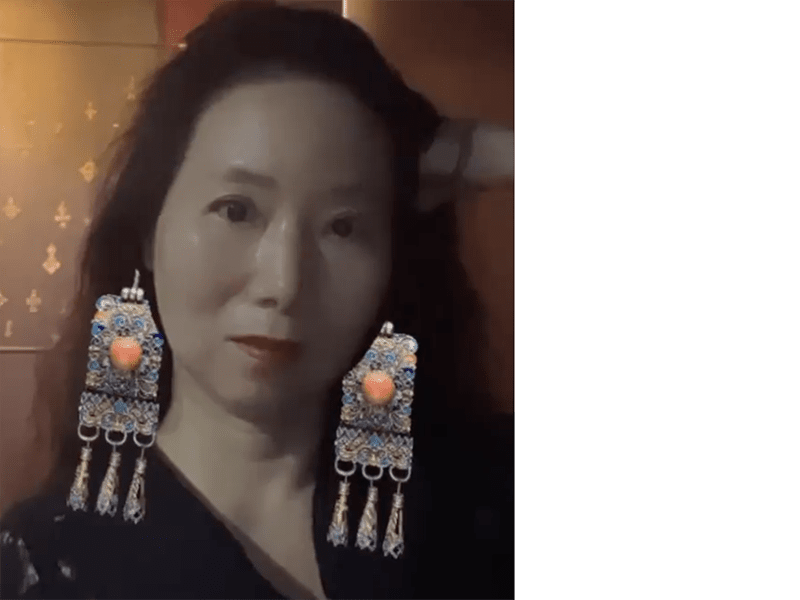 THE WORLD JEWELLERY MUSEUM INTRODUCED AN INSTAGRAM FILTER
Play dress-up with a pair of centuries-old earrings from the institution's collection. Go here.
---
2022 VONMO 3RD "PURIFYING THE SOUL" CONTEMPORARY JEWELRY EXHIBITION
VONMO Creative studio, Qinghai. For the 3rd Contemporary Jewelry Exhibition 2022 launched by Vonmo Studio, artists were invited to create art works with "your own soul."
---
AI GIVES AN ENGAGED COUPLE IDEAS FOR WEDDING BANDS
DALL-E is one of the world's most advanced artificial intelligence systems for creating images. Type in a description, and it instantly produces professional-looking art or hyperrealistic photographs. For now, we don't have to worry that it will out-imagine us humans … More.
---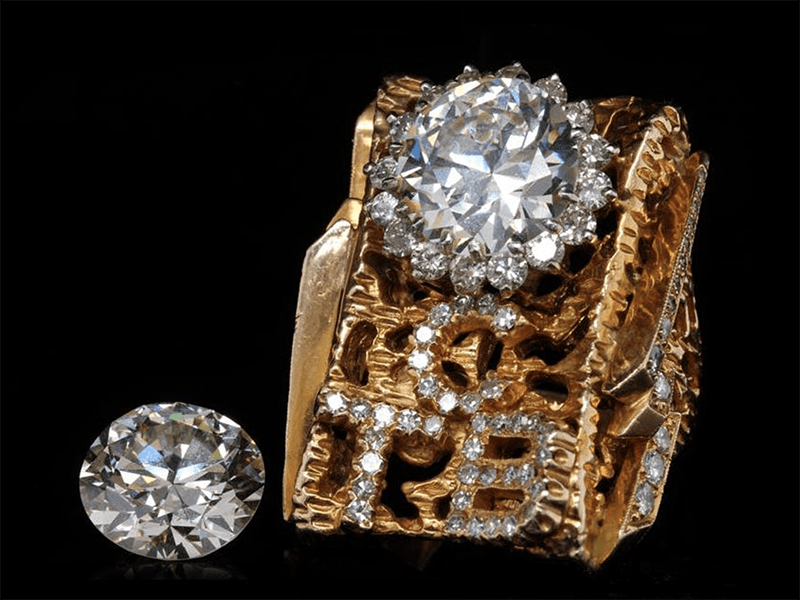 TAKING CARE OF BUSINESS
From the Dearest substack: On August 27, 2022, The Lost Jewelry Collection of Elvis Presley and Colonel Tom Parker will auction jewelry and memorabilia that belonged to the king. This ring, in the "nugget" style, is the first Presley designed using his logo and catchphrase, TCB. "It's completely hideous, but that's the 1970s for ya," writes Monica McLaughlin. Minimum bid: $500,000. (CNN also reported.)
---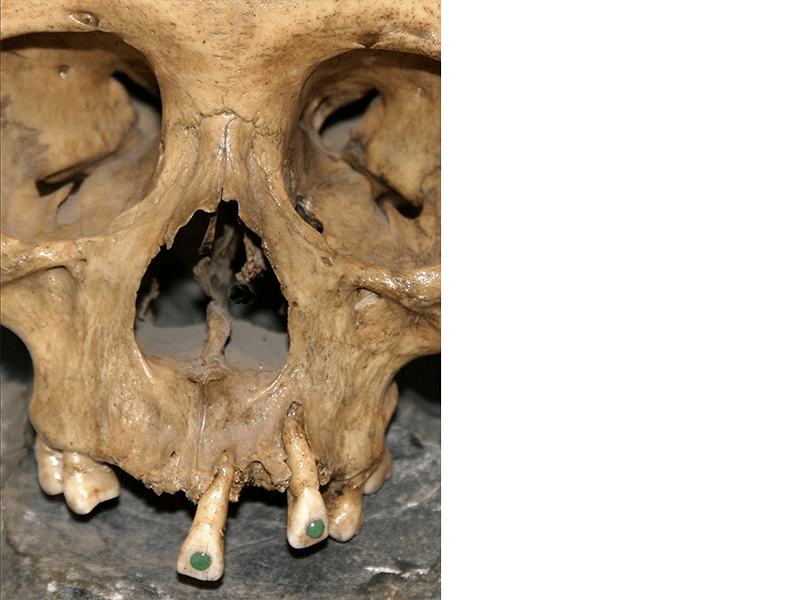 THE ANCIENT MAYA'S ADVANTAGEOUS DENTAL BEAUTIFICATION
The sealant used for gem-crusted ancient Maya teeth had medicinal properties that prevent tooth infections and decay, according to a new study. Learn more in Hyperallergic. Question is … do today's trendy tooth gems have the same bennies?
---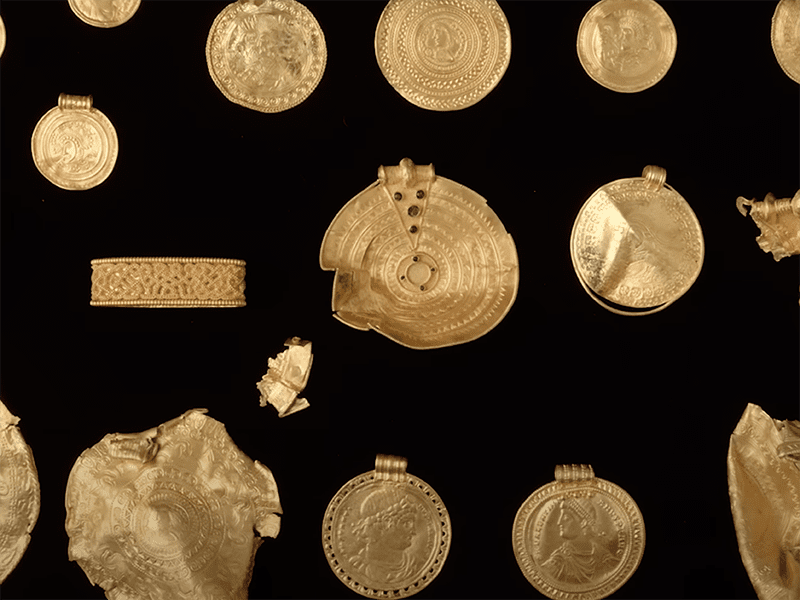 AN ANCIENT TREASURE REWRITES DANISH HISTORY
More than 20 gold artefacts were found buried near the village of Vindelev. Hidden for almost 1,500 years, the treasure includes Roman medallions and ornate pendants called bracteates—some large as a saucer—with mysterious inscriptions and never-seen-before runes. Could Vindelev have been the seat of power for a previously unknown Iron Age king or chieftain? Watch the BBC video.
---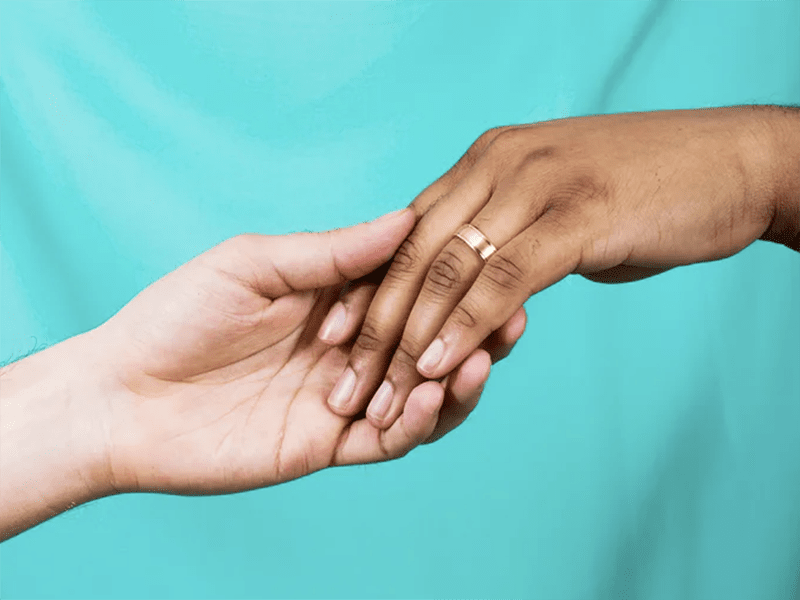 MEN'S ENGAGEMENT RINGS
Another article about engagement rings for men. Is the trend finally taking off?
---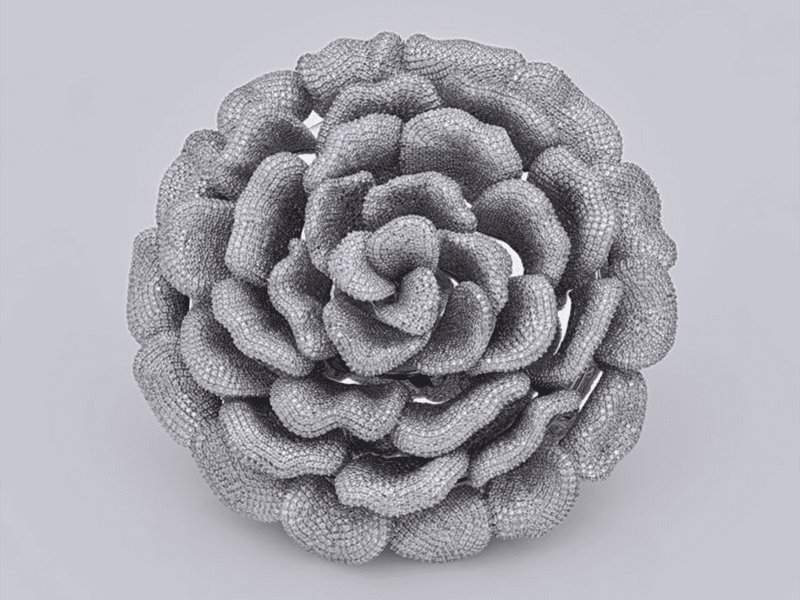 BIG RING WINS GUINNESS RECORD FOR MOST DIAMONDS
It has 24,000 diamonds set in it— almost twice as many as the previous record-holder. It weighs 340 grams (3/4 pound) … how pleasant it must be to wear as you wave your hand around epressively!
---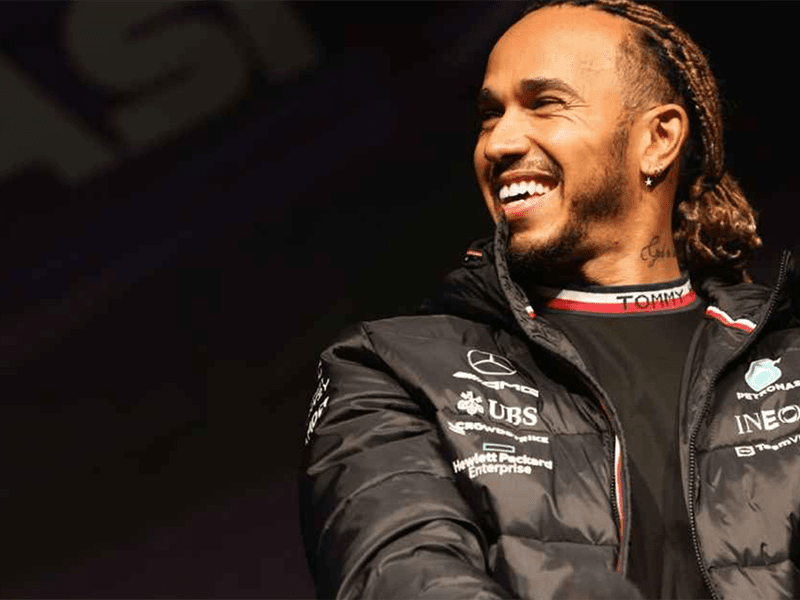 NOSE RINGS NOT ALLOWED—BOOOOOOOOOO! 
Read about Lewis Hamilton, a Formula One car racer who was almost banned from the sport for not removing his nose stud while racing. The seven-time world champion said he could not easily remove his nose stud as it was welded in—whaaaaa? No word on the penalty for wearing hoops—maybe he takes them out, or maybe the governing body doesn't care about earrings—but an informative discussion of jewelry in men's sports is discussed further here.