May 2023, Part 2
There are so many reasons to purchase art jewelry…
Celebrate that hard-earned promotion
Honor a once-in-a-lifetime occasion
Pay tribute to a major accomplishment
Commemorate the beginning of a new relationship or the end of one
Pounce on the perfect piece to round out an aspect of your collection
Or invest in a treat for yourself—just because
Art Jewelry Forum's international gallery supporters celebrate and exhibit art jewelry. Our monthly On Offer series allows this extensive network of international galleries to showcase extraordinary pieces personally selected to tempt and inspire you. Take a look. You're bound to find a fantastic piece you simply can't live without! (Please contact the gallery directly for inquiries.)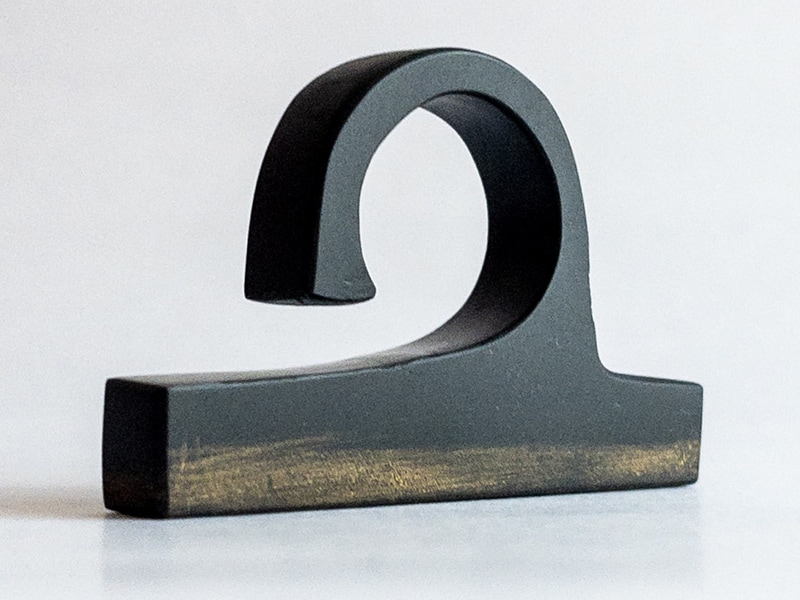 Gallery: Galeria Reverso
Contact: Paula Crespo
Artist: Yaksh Verma
Retail price: €495
A ring from the series of 25 rings made by the Indian artist Yaksh Verma for the exhibition Beyond Borders 2 to commemorate Reverso's 25th anniversary. All the rings are made of a stone called kasauti (a Hindi word for touchstone, a black stone used by goldsmiths/jewelers to test the purity of gold). The maker sculpts them using a monolithic technique and draws onto the rings with gold by rubbing and scratching.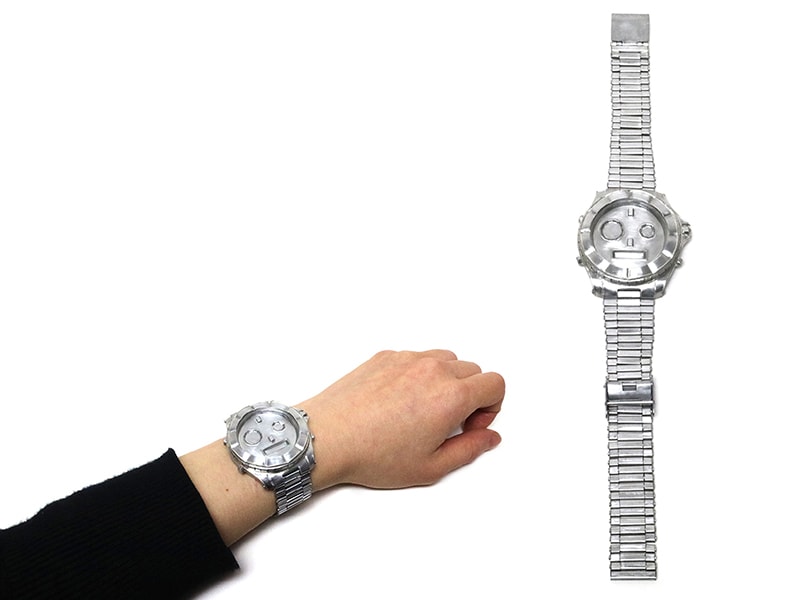 Gallery: Four Gallery
Contact: Karin Roy Andersson
Artist: Sawa Aso
Retail price: €3,990
Sawa Aso translates wearable objects such as glasses, wristwatches, or binoculars into metal. Each part is replaced with thin steel so that the function is erased but the shape remains. When the objects no longer fulfill their original purpose, other qualities emerge and they are transformed into jewelry.
Gallery: Galerie Noel Guyomarc'h
Contact: Noel Guyomarc'h
Artist: Monika Brugger
Retail price: CAN$245
Fashionable women in 18th-century France wore mouches—flies, as the French call beauty spots. The black cotton dots, carefully positioned on the face, served not only as ornament but also gave signs and messages. Even today, elegant women never go anywhere without their toiletry bags, filled to the brim with superfluous, frivolous essentials. Flies, mosquitos, butterflies, and dragonflies. These ubiquitous animals, long seen in paintings, tell us about our vanities and our lives. Vanities dear to the artist, so seductive, annoying, and repulsive.
Gallery: Galeria Tereza Seabra
Contact: Tereza Seabra
Artist: Marília Maria Mira
Retail price: €375, plus shipping
Marília Maria Mira is a Portuguese jeweler whose work speaks about the body's extensions as her soul extension to the public. In her words, "the limits of the body are not rigid but flexible, soft and rough, clean and dirty, stiff and adaptable. Everything is related to everything; in an explosion of senses, nothing becomes all." Exquisite and playful jewels that interact with the wearer as well as the viewer.
Gallery: Platina
Contact: Sofia Björkman
Artist: Lin Cheung
Retail price: Each US$500
Pearl jewelry has a distinctive character that every culture would recognize. This often-narrow reading of pearls and pearl jewelry is at once attractive and conflicting in the artist Lin Cheung's imagination, and prompts her to explore the material and language of pearls in ways that offer a freer sense of adornment.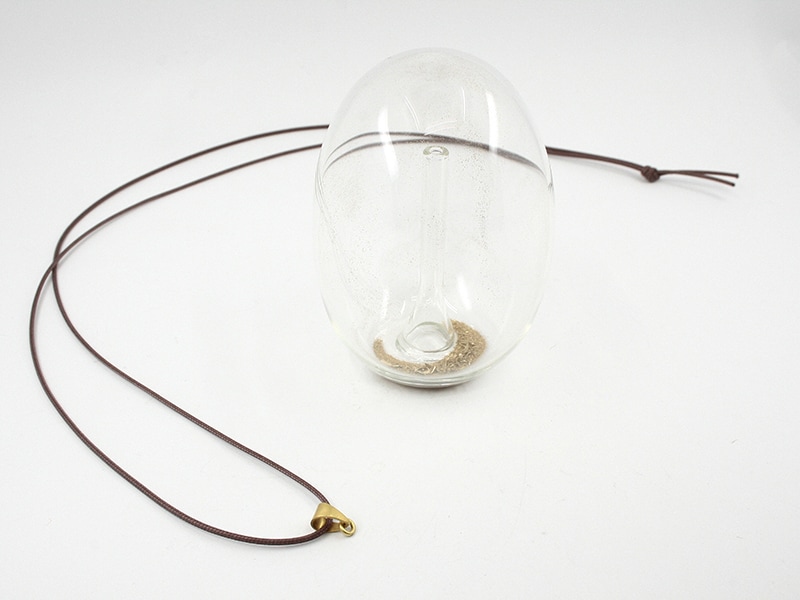 Gallery: Viceversa
Contact: ilona Schwippel
Artist: Kiko Gianocca
Retail price: 1,450 CHF
"A jewel stands between the wearer and the world," says the Swiss artist Kiko Gianocca, "it represents a kind of link between inside and outside. Its function is not only to envelop and protect, it also has the ability to reach inside and change things, thoughts, feelings." With this piece, Gianocca emphasizes the importance of the relationship between the wearer and the personal memory reflected by a jewel.
Gallery: Baltimore Jewelry Center
Contact: Allison Gulick
Artist: Katja Toporski
Retail price: US$480
"I may have many stories to tell," says Katja Toporski. "I will choose only a few. You can make up the rest." This piece is from Toporski's latest exhibition, Meet Me. The exhibition presented a new body of work that the artist made during the pandemic, in both her home studio and at residencies in Finland and Norway. This body of work is her most personal yet, a sort of self-portrait: inside, outside, idealized, fictionalized. The artwork is at once an act of reflection and absorption and a portrait of the artist's spirit.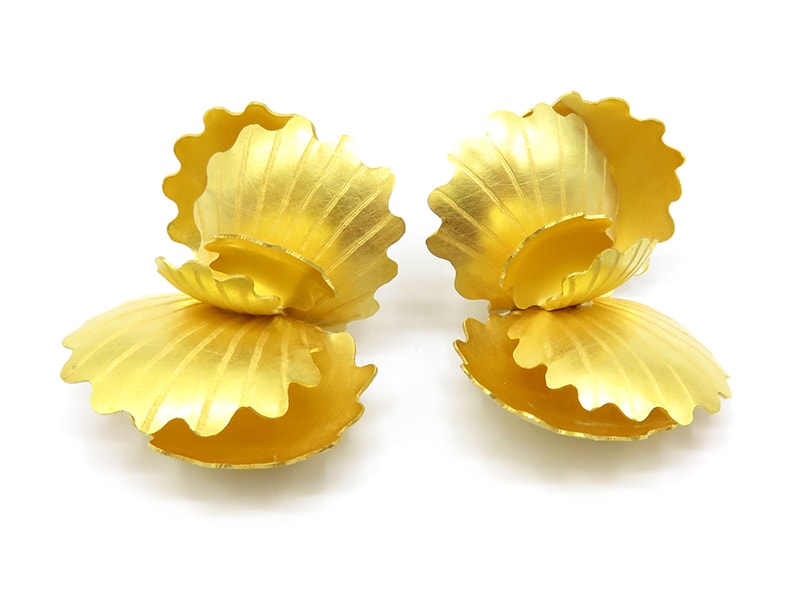 Gallery: Ornamentum
Contact: Stefan Friedemann
Artist: Jacqueline Ryan
Retail price: US$3,400
A gorgeous pair of earrings by Jacqueline Ryan, who's from Italy. These beauties are sculptural and radiant, yet lightweight and at a scale that can be suited for everyday wear as well as evenings. Ryan is a master of gold work. Her jewelry is delicate, organic, warm, feminine, and absolutely precious.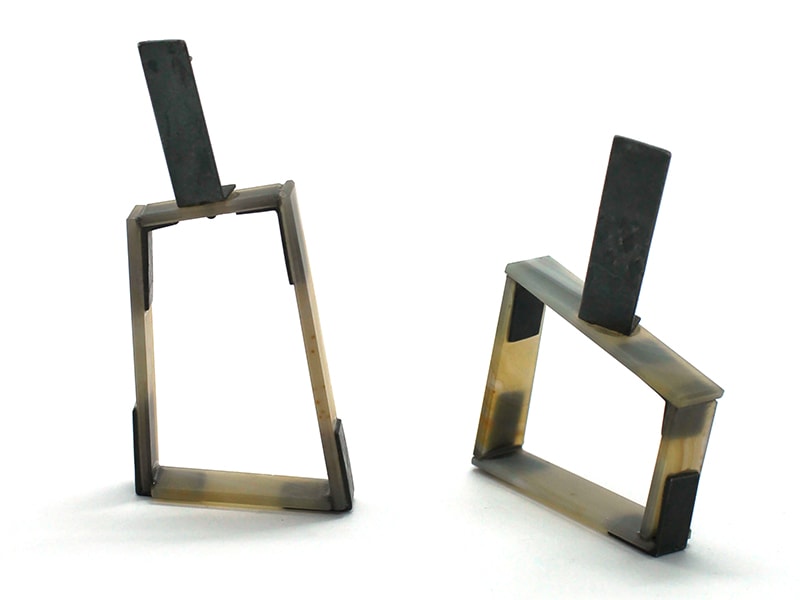 Gallery: Mahnaz Collection
Contact: noelle wiegand
Artist: Julia Obermaier
Retail price: $500
German lapidary artist Julia Obermaier has been carving stones from a young age. Her jewelry, hand-carved from agate with silver used sparingly, are modern-day talismans. Working intuitively with the stone and using traditional diamond-cutting tools, Obermaier creates box-like shapes that she likes to think of as "nooks and crannies" for the soul. The earrings are part of this large work; if you deconstruct a necklace, one of the boxes would remain. Obermaier exposes the beauty of the stone by cutting away and shaping it, allowing the intricacies and the inclusions of the natural stone to reveal themselves.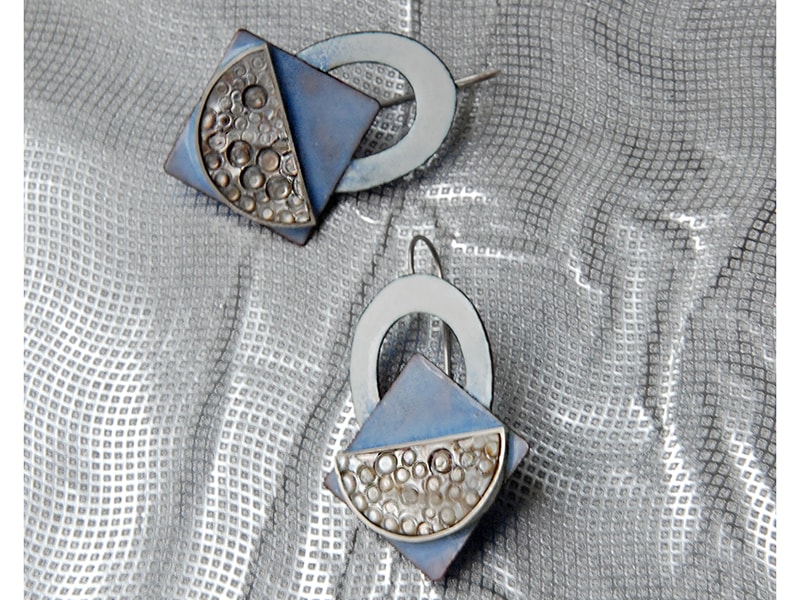 Gallery: Galerie Door
Contact: Doreen Timmers
Artist: Danni Schwaag
Retail price: €490
Danni Schwaag is a master of color compositions, enameling, and carving mother-of-pearl. Her beautiful art jewelry pieces are wearable paintings.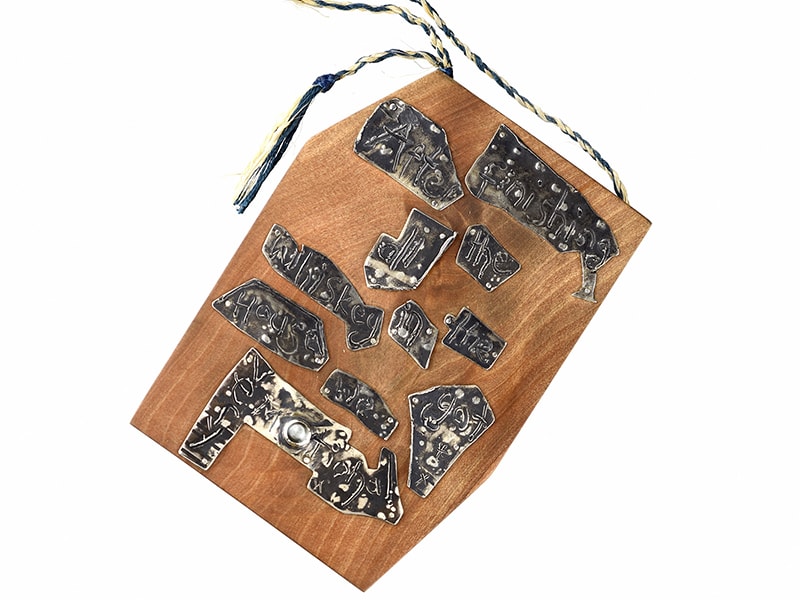 Gallery: Fingers Gallery
Contact: Lisa Higgins
Artist: Kylie Sinkovich
Retail price: NZ$750
Verbal disturbances, small artworks from a larger series … Stream of consciousness captured in a physical form. Words that are not instantly distinguishable … words that invite the reader to lean in … to decipher the messages whispered … across time … and space. Kylie Sinkovich's work has two main facets: The first is a socially, politically, and environmentally driven practice which is carefully considered, researched, designed, and crafted. The second is an exploration into her favored materials of wood, stone, and metal. Sinkovich is currently based in Tasman, New Zealand.
Gallery: Gallery Loupe
Contact: Patti Bleicher
Artist: Robert Baines
Retail price: US$2,200
Robert Baines is both a jeweler and a scholar. His astonishingly detailed metalwork, which reflects studies in archaeometallurgy, embodies ancient techniques, such as linear wirework and granulation, but with the scale, grandeur, and irony of current practice. He sometimes incorporates objects, either found or fabricated, into his complex "worlds," which often comment sardonically upon historical narratives.
Gallery: Thereza Pedrosa Gallery
Contact: Thereza Pedrosa
Artist: Anke Hennig
Retail price: €370
The origin of life is a growing cell. In the same way, the origin of Anke Hennig's work is a fine thread, which by twisting with further threads grows into a three-dimensional piece of jewelry. To achieve these rich volumes, Hennig works with a 19th-century traditional textile technique called Häkelgalon.