November 2022, Part 1
If you're a member of AJF at the Silver level or above, you can add news and ideas to this bi-monthly report by going here.
Not a member? Join AJF here. Listings gathered with assistance from Carrie Yodanis.
APPLY FOR THE $20,000 SUSAN BEECH MID-CAREER GRANT
Open to makers aged 35­–55. The proposed project should be about jewelry, loosely defined. Deadline: January 8, 2023. Get info and guidelines here.
---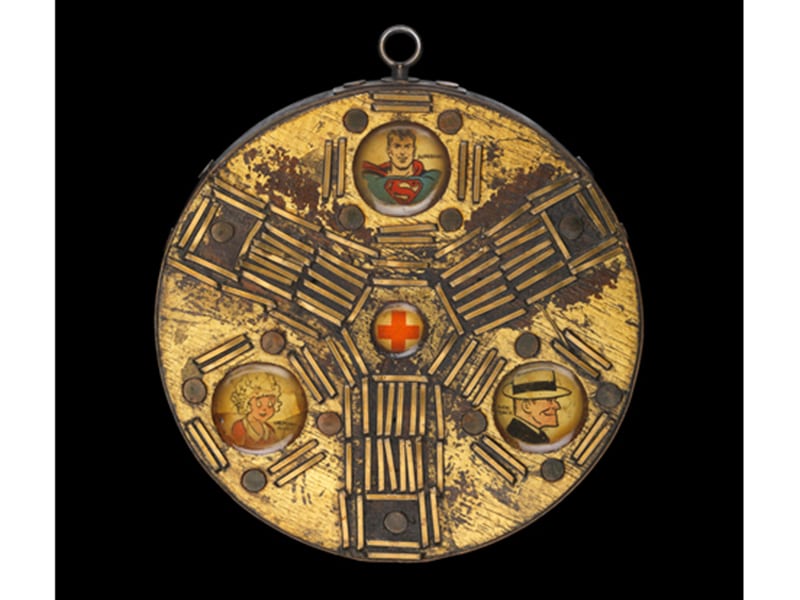 AJF IN CONVERSATION: COLLECTING FOR JOY! AT NJCJW
Hear seasoned and next-gen art jewelry enthusiasts and collectors share why they collect and the joy that comes from it! Moderator: Shane Prada, BJC's executive director; panelists: Efharis Alepedis, LaMar Gayles, Maggie Smith, and Steven KP. In-person, 1239 Broadway #800, New York, NY 10001, November 16, 2022, 11 a.m.–12:30 p.m. Free! RSVP.
---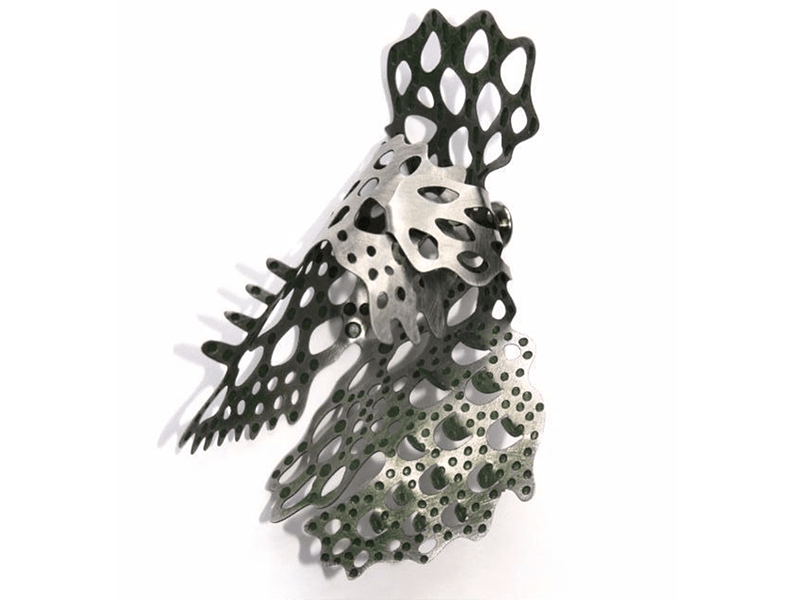 GET A SPECIAL COLLECTOR'S EDITION PIN WITH A DONATION TO AJF!
As a thank you gift, when you donate $150 or more you'll receive an AJF exclusive Collector's Edition Pin by David Bielander, emiko oye, Lola Brooks, Ted Noten, or Hanna Hedman (shown at left)—while supplies last—our way of acknowledging your generosity and helping you expand your jewelry collection! Give here.
---
FEEL LIKE SEEING A JEWELRY SHOW?
Find these listings and many, many more on our dedicated exhibition page:
Bird, Fish or Somewhere in Between, at Platina Stockholm through November 15, 2022
Evert Nijland: Wings, at Gallery Loupe through December 10, 2022
Helena Lehtinen—solo exhibition, at Four Gallery November 18–December 17, 2022
FROM OUR MEMBERS
BALTIMORE JEWELRY CENTER IS HIRING
The Baltimore Jewelry Center seeks a part-time studio assistant who is knowledgeable about metalsmithing and jewelry, as well as facilities management. The ideal candidate is an excellent communicator who enjoys supporting users of BJC's space with the ultimate goal of leading everyone toward an independent studio practice. This position is focused on supporting the programming and daily management of the BJC, its studio and program managers, and its students and renters. Info.
---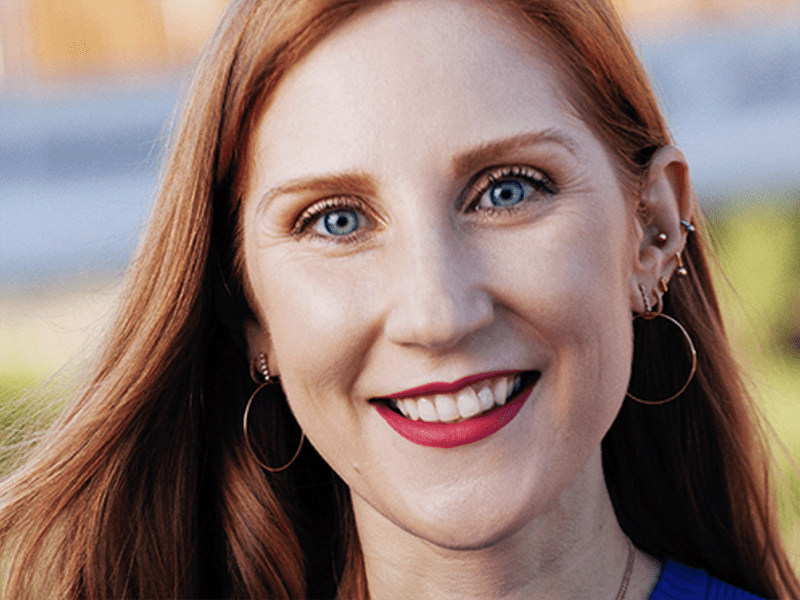 GET EXPERT TIPS TO MAKE YOUR BRAND STAND OUT
Hear Laryssa Wirstiuk, the founder of marketing strategy agency Joy Joya, on the Jewelry Journey podcast. Listen now.
---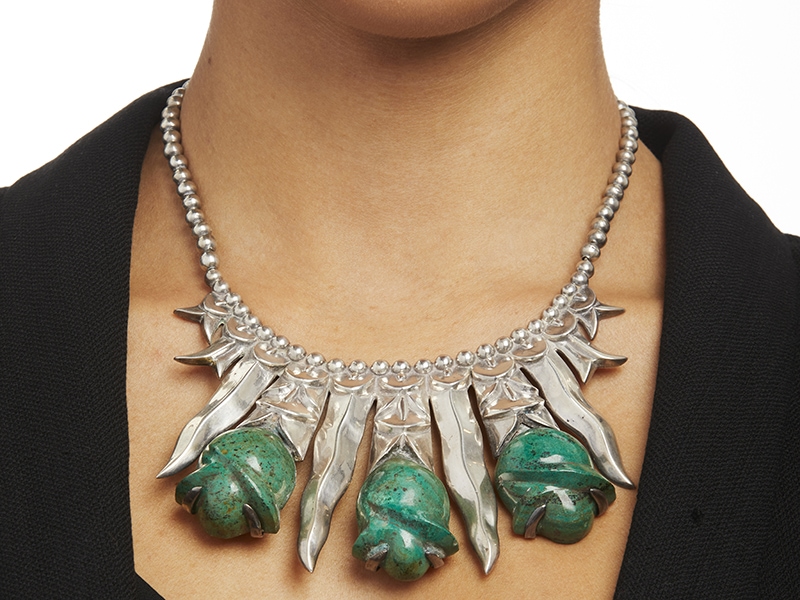 BONHAMS AUCTION, NOVEMBER 10, 2022: "ARTISTS JEWELRY"
Items from Abrasha, Atelier Zobel, Boris Bally, and many others. Info
---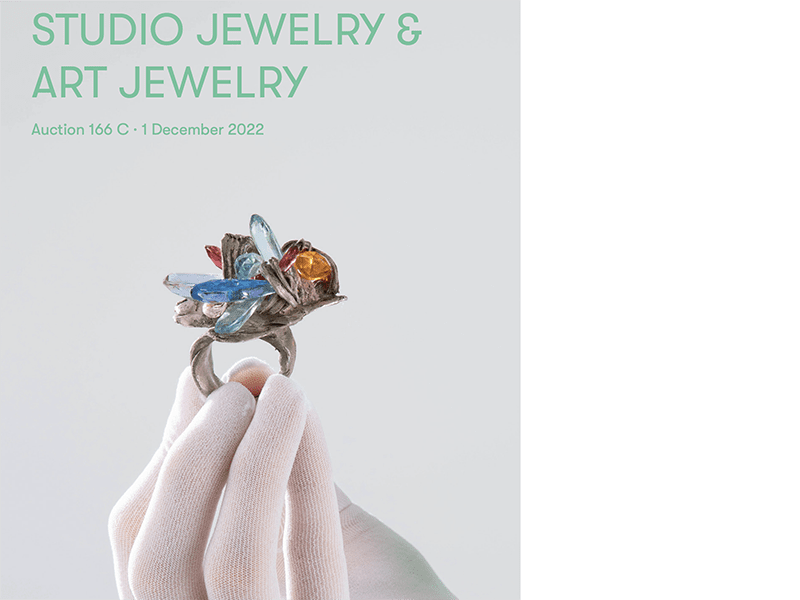 QUITTENBAUM AUCTION, DECEMBER 1, 2022: STUDIO JEWELRY AND AUTHOR'S JEWELRY 
Work by Emmy van Leersum, Wendy Ramshaw, Gerd Rothmann, Robert Smit, Hermann Jünger, Francesco Pavan, Karl Fritsch, Nikolaus Kirchner, Svenja John, Mari Ishikawa, Bernhard Schobinger, Noon Passama, Marianne Schliwinski, Daniel Kruger, Herman Hermsen, Ted Noten, Katja Prins, Giampaolo Babetto, Evert Nijland, Gijs Bakker, Pol Bury, Annamaria Zanella, Yoko Ono, Robert Indiana, Ron Arad, and so many other makers. Info.
---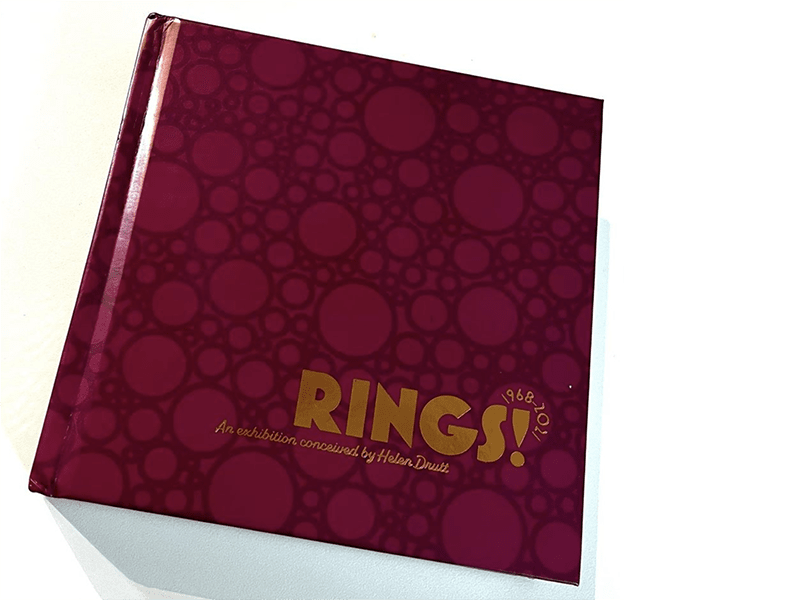 CATALOG COMMEMORATES HELEN DRUTT EXHIBITION
Produced to commemorate RINGS! 1968-2021, the exhibit conceived by renowned educator and collector Helen Drutt, this catalog features 168 contemporary art rings by 114 artists from around the world, alongside artist biographies and statements. Includes essays by Drutt and Elizabeth Essner. Published by the Metal Museum. Purchase it.
---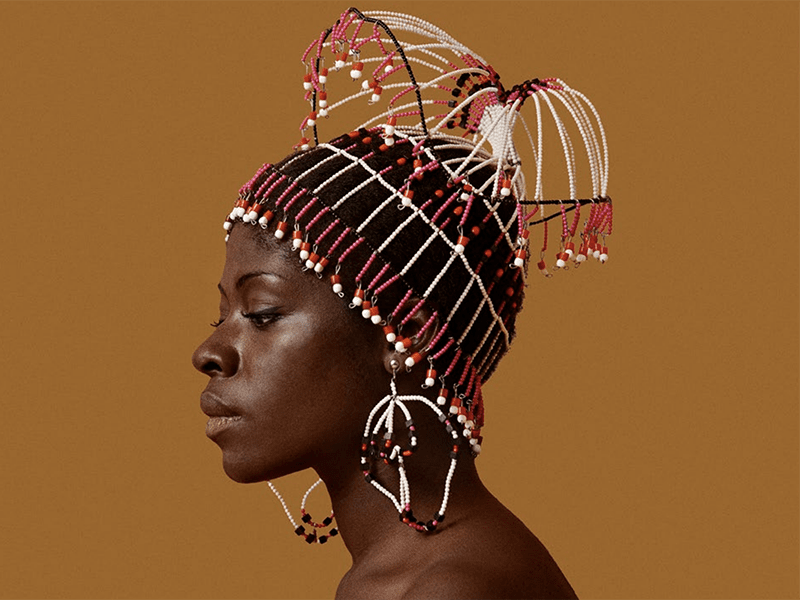 SEBASTIAN GRANT WINS 2022 LOIS MORAN AWARD FOR CRAFT WRITING
One of three recipients, Grant got accolades for "Explorations in Black Jewelry: Politics," published in Metalsmith. The articles makes important connections between politics and jewelry as a vehicle for exploring Black identity, while highlighting some interesting recent work in the field, said the jurors. Read the article.
---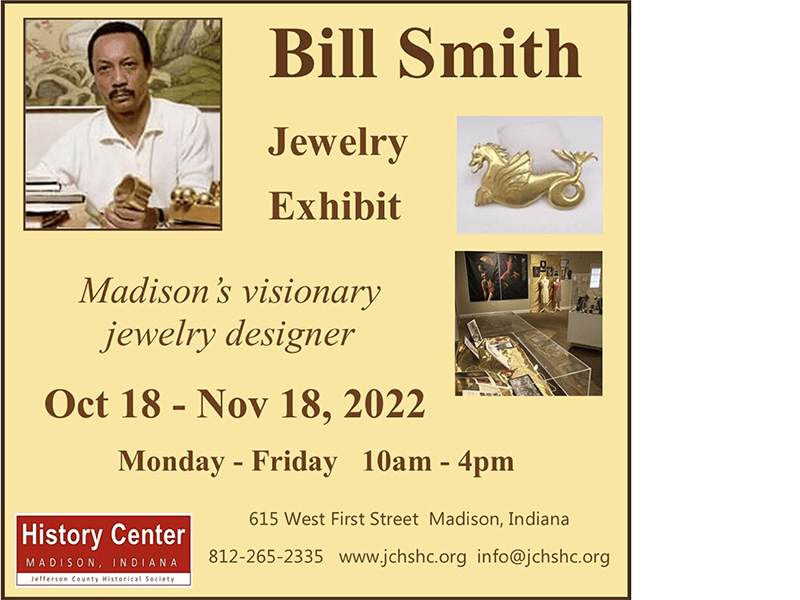 BILL SMITH EXHIBITION
At the Jefferson County Historical Society, in Madison, IN, through November 18, 2022. Info.
---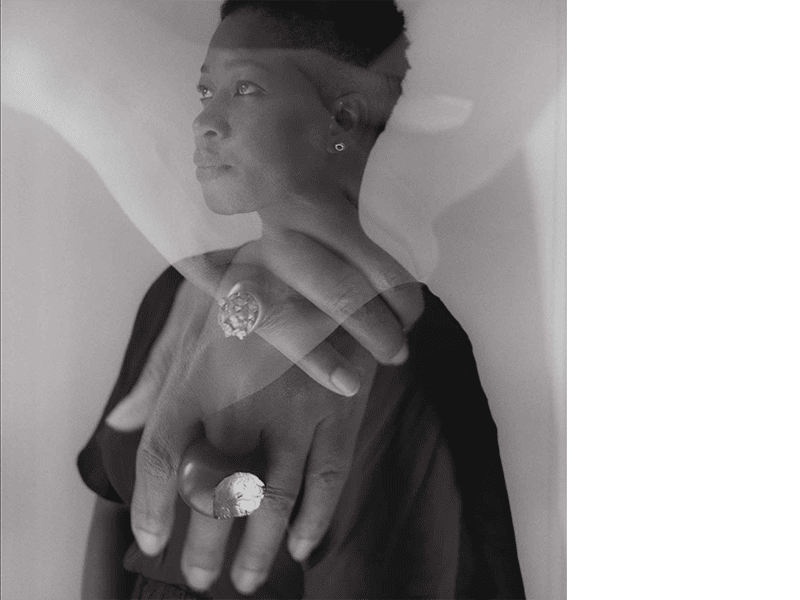 EMEFA COLE ON HER NEW ROLE AT THE V&A
"In 2022, it's really important that we're all represented in the world's leading museum," says the V&A's inaugural curator of jewelry (diaspora). Read the article in Grazia.
---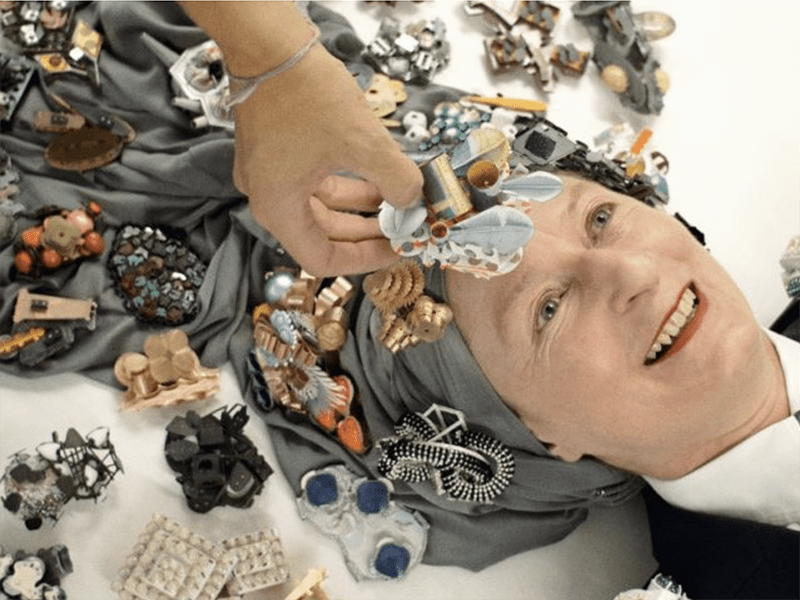 SCREENING OF HUNTER FROM ELSEWHERE
See the documentary about Helen Britton at NYCJW. 334 Amsterdam Ave. November 15, 2022, 3 p.m. Info.
---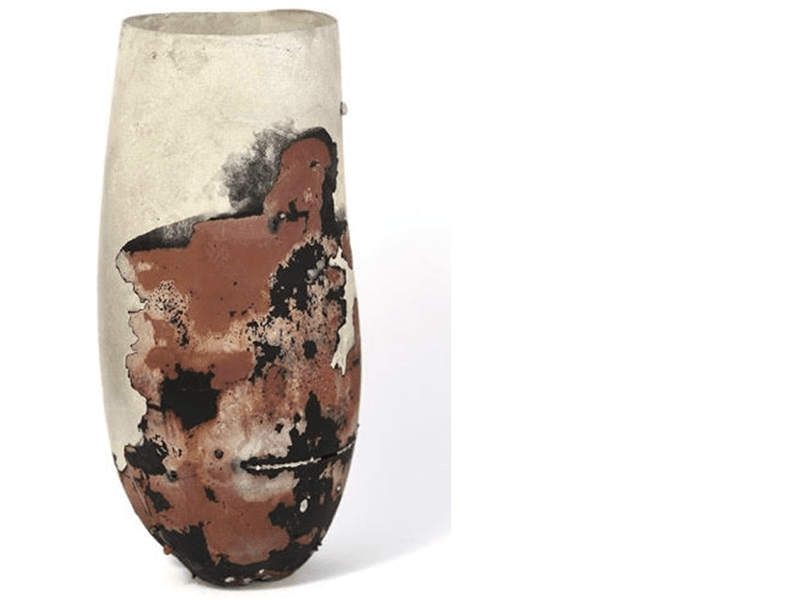 PETER BAUHUIS SHOWS NEW SIMULTANEA WORKS
The pieces are being exhibited in WITHIN.WITHOUT, alongside works by David Gates, Helen Carnac, Derek Wilson, Alexander deVol, Akiko Hirai, Harry Morgan, and Julia Obermaier. At Make Hauser & Wirth, in Zurich, through December 23, 2022. Additional info.
---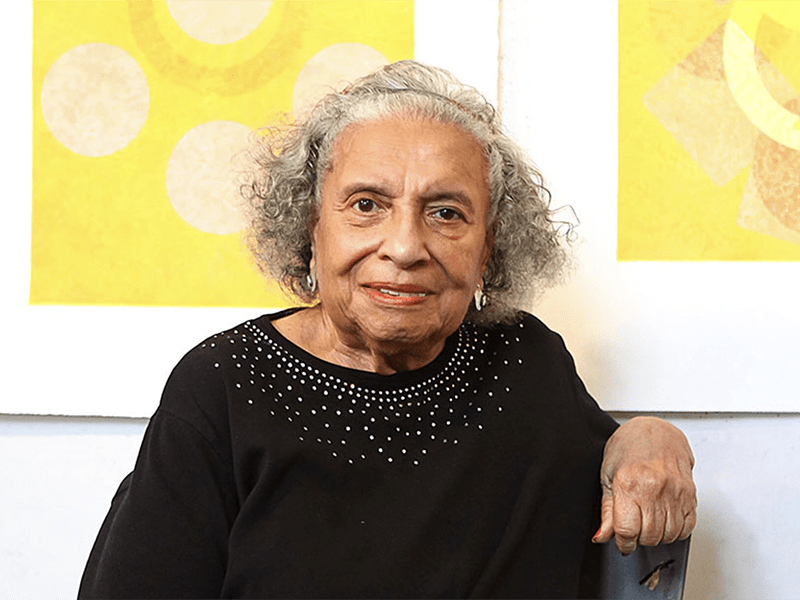 EVANGELINE J. MONTGOMERY ARCHIVE ACQUIRED BY GETTY RESEARCH INSTITUTE
As a curator, cultural worker, and arts administrator, Montgomery used her positions within and outside the government to advocate for representation of African American artists through national and international exhibitions and institutional programming. Montgomery's efforts and her work related to political issues in the late 60s and early 70 were discussed in the book In Flux. More info.
---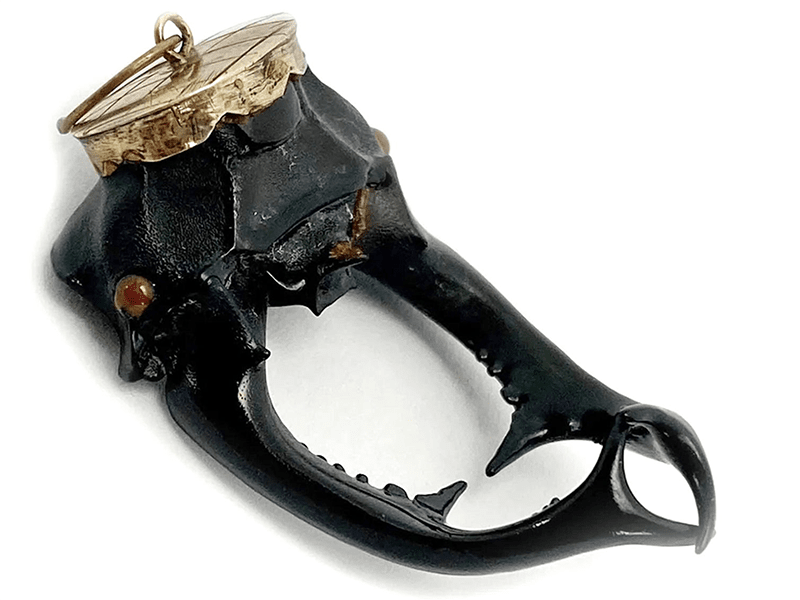 BEETLES: A 19TH-CENTURY FASHION TREND
In the Halloween edition of Dearest, Monica McLaughlin describes how the Victorians, focused on discoveries about the natural world, "often wore insect jewelry alongside their species-decimating bird jewelry and feathered fashions. The styles ranged from highly realistic, exquisitely jeweled or entirely natural." The Victorian pendant in her post is made from the head and mandibles of a stag beetle, hung from a gold-plated mount. More.
OPPORTUNITIES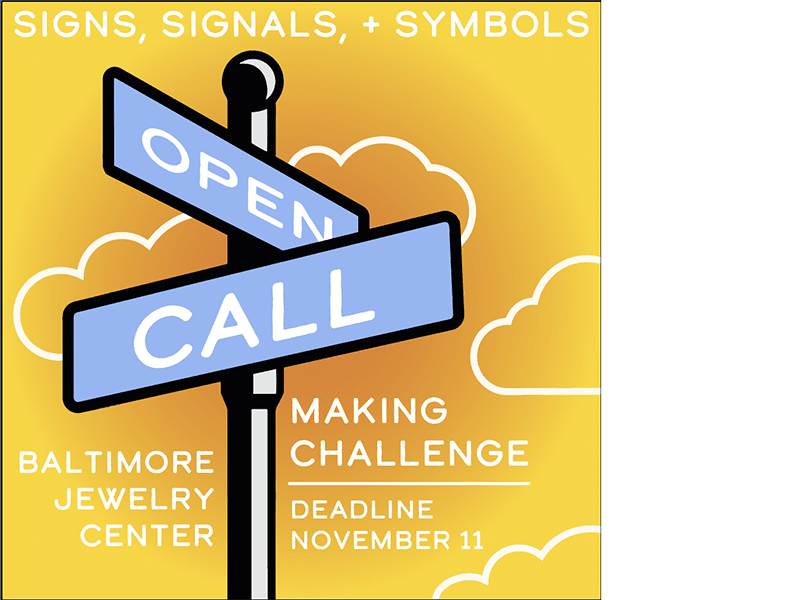 CALL FOR ENTRY: BJC'S COMMUNITY CHALLENGE
Throughout history, jewelry has been utilized to visually indicate a wearer's preferences, characteristics, attitudes, and beliefs. Jewelry might play an overt role as a signal, as in the case of political buttons, or act as a coded symbol of inclusivity, exclusivity, or social status. Jewelry and wearable art can relate to political movements, gender and sexual identity, as well as cultural communication and practices. For this year's community challenge, Baltimore Jewelry Center invites artists to create jewelry or wearables that implicitly or explicitly acts as signifiers, symbols, and classifications. Deadline: November 11, 2022. Info.
---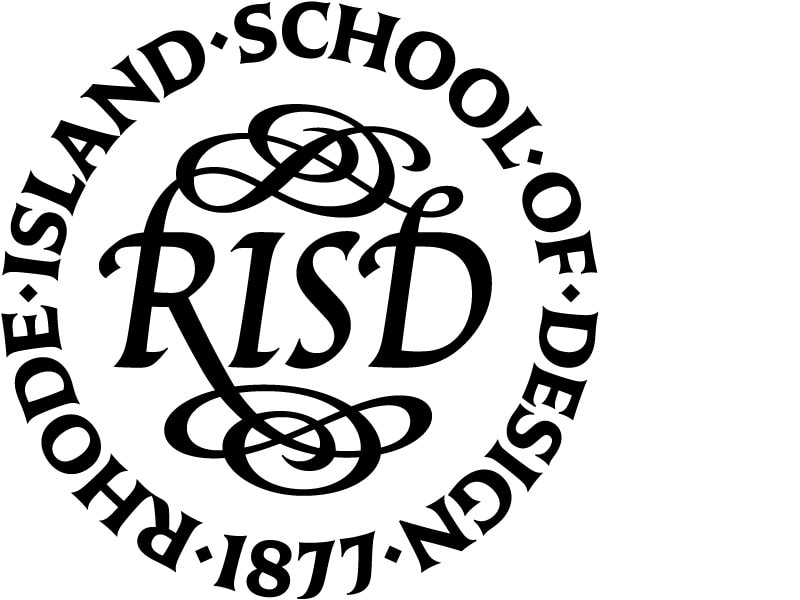 POSITION OPEN AT RISD
Rhode Island School of Design is hiring a full-time faculty member in the Jewelry + Metalsmithing Department. Info.
---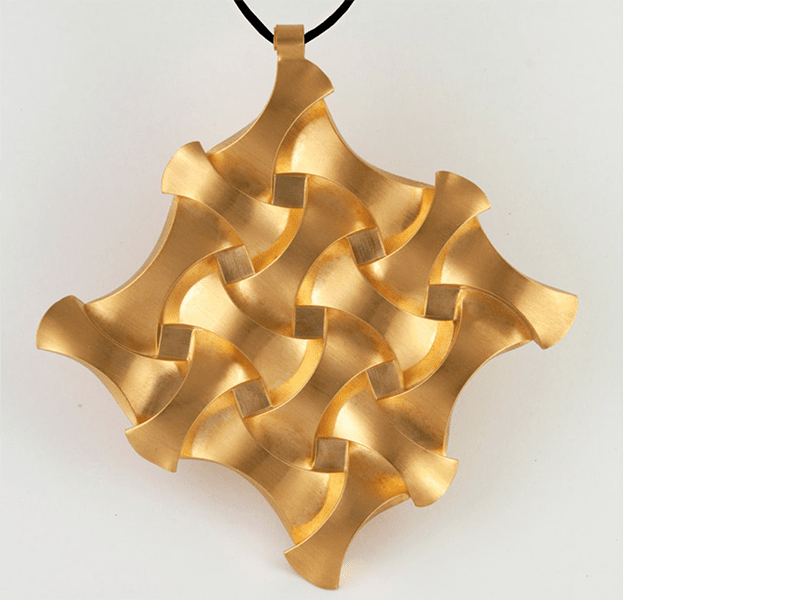 CALL FOR ENTRY: 2022 LEWTON-BRAIN FOLDFORM COMPETITION
For this international survey of the evolution of fold-forming, the judges will give extra points for excellence of execution and bold explorations. Extended deadline: November 13, 2022. Info.
---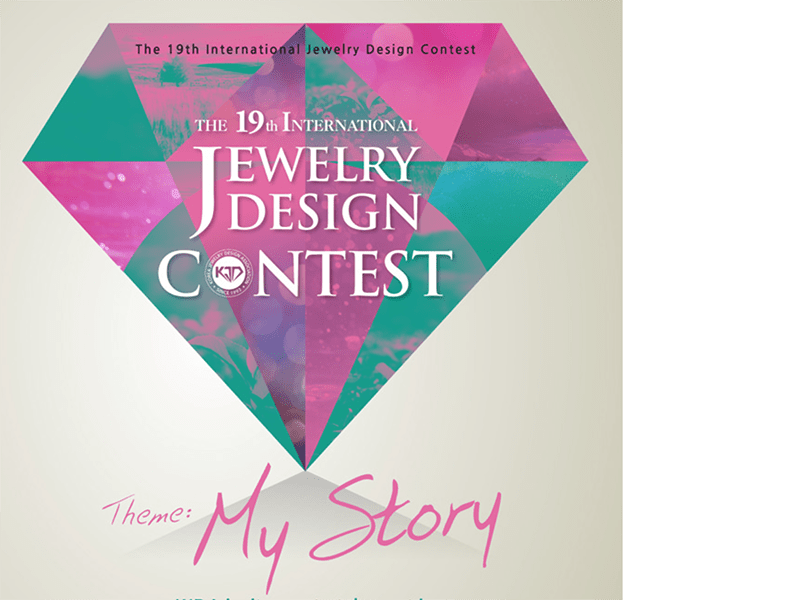 CALL FOR ENTRY: KOREA JEWELRY DESIGN ASSOCIATION
Open to artists, designers, students, and companies from Korea and abroad. Theme: My Story. Deadline: November 11, 2022. Info.
---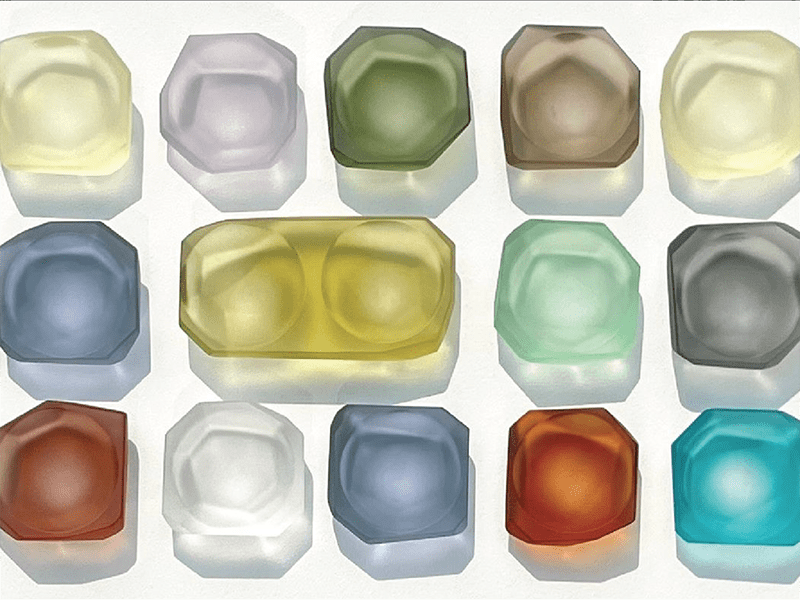 LEAP (LYDON EMERGING ARTIST PROGRAM) AWARD
The yearlong retail program—sponsored by Contemporary Craft, Pittsburgh, PA, US—features, markets, and sells the work of one winner and four finalists. The winner also receives a $1,000 prize. Open to graduate students and/or emerging artists not currently represented by well-established galleries. Deadline: December 15, 2022. Info.
---
This exhibition, juried by Funlola Coker, will question how society at large values ornamentation. It seeks artists who approach adornment from a non-traditional perspective and incorporate non-precious materials, creative research, and/or stretch technique in bold and innovative ways. Open to students and professionals. Deadline: November 25, 2022. Info.
---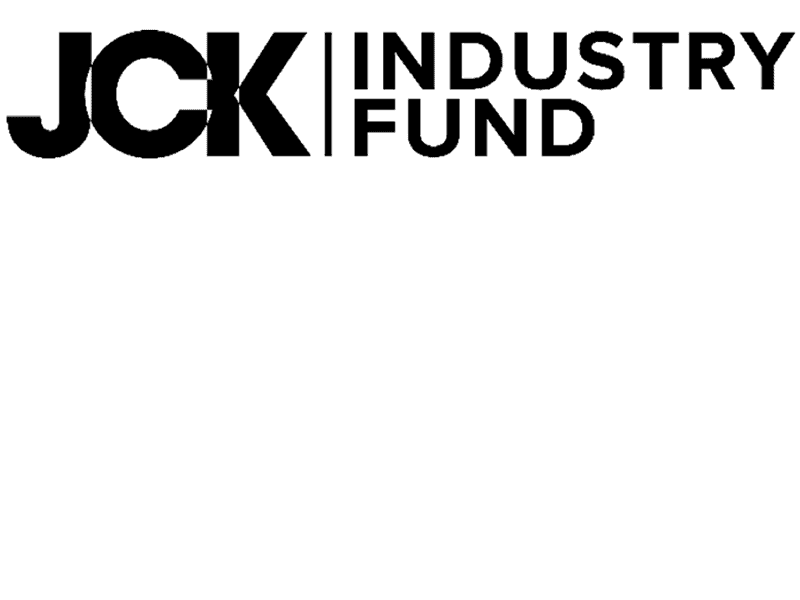 JCK INDUSTRY FUND GRANT
TheJCK Industry Fund supports the jewelry industry's long-term success and growth by providing grant funding to impactful organizations with the vision and programming to drive sustainable improvements across the industry. Deadline: November 18, 2022. Info.
EVENTS
ISRAEL BIENNIALE OF CONTEMPORARY JEWELRY: NOVEMBER 10–14, 2022
At the The Geological Museum, in Ramat HaSharon. Info.
---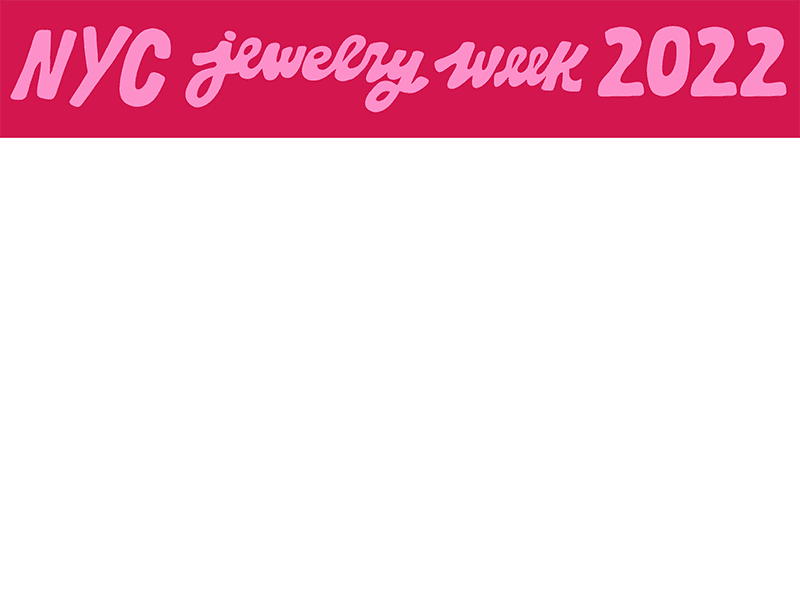 NYCJW: NOVEMBER 14–20, 2022
Across time, jewelry has served as a marker of the special times and relationships in our lives and as a signifier of what we have in common. At the intersection of material and meaning, we find jewelry. At NYCJW, celebrate the grand scope of what jewelry can offer us: community, unity, and joy. See the schedule.
---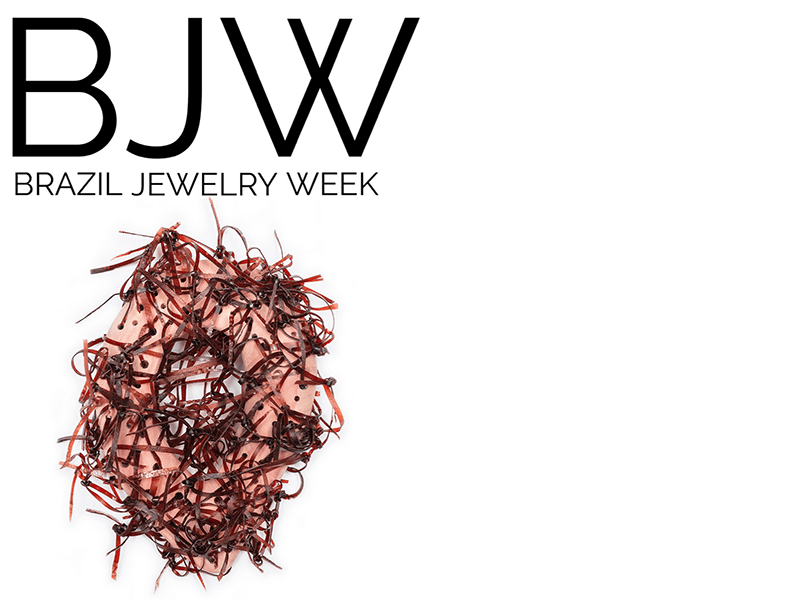 BRAZIL JEWELLERY WEEK: DECEMBER 1–4, 2022
Gathers and exhibits Brazilian jewelry artists and other artists from Latin America. Info.
---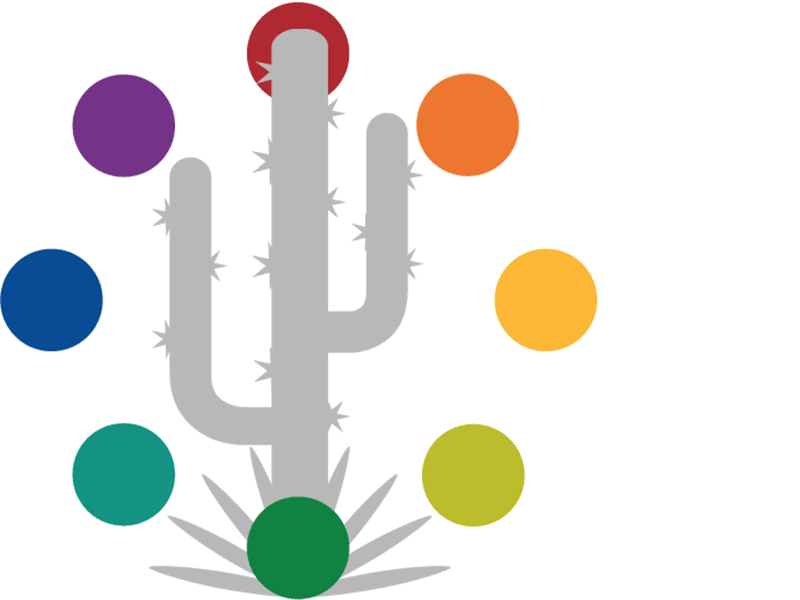 AGTA GEM FAIR TUCSON: JANUARY 31–FEBRUARY 5, 2023
Calls itself the premier trade show for quality, beauty, and integrity in the world of colored gemstones and cultured pearls. Info.
---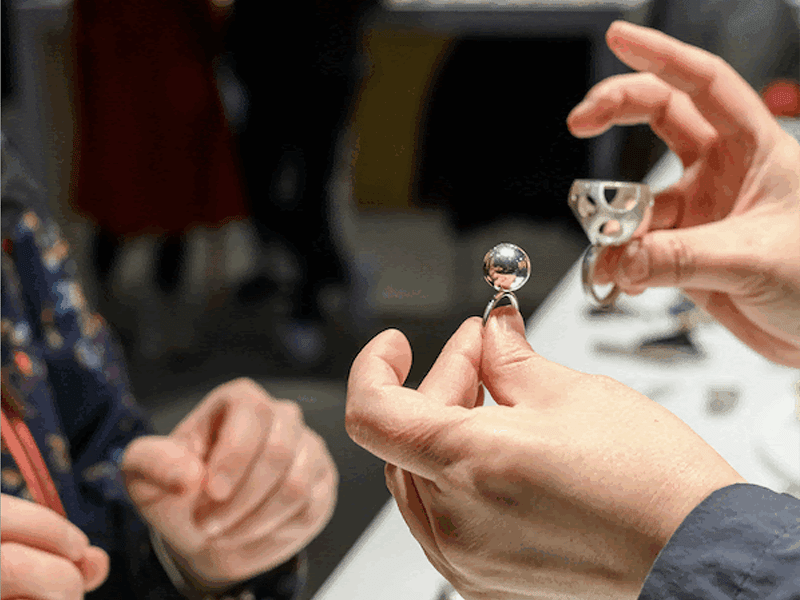 SIERAAD 2023: MAY 18–21, 2022
The 20th edition of the event will take place at Amsterdam's iconic round Gashouder. Info.
---
MELTING POINT: APRIL 29–30, 2023
A little birdy gave us the dates for the festival, organized by the jewelry department of the Escola d'Art i Superior de Disseny de València, in Valencia, Spain. Website.
---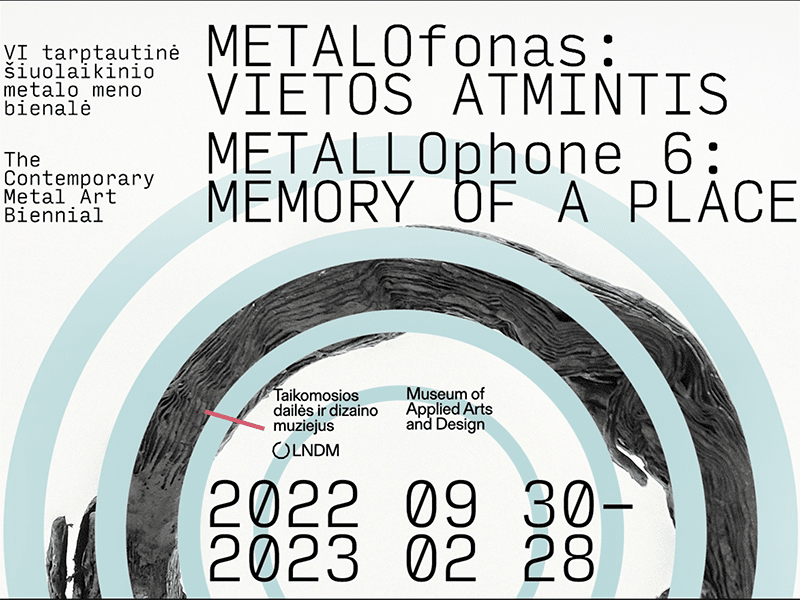 LITHUANIAN JEWELRY BIENNIAL: THROUGH FEBRUARY 28, 2023
The 6th International Biennial of Contemporary Jewellery and Metal Art METALLOphone: Memory of a Place focuses on memories associated with a specific place. Info.
---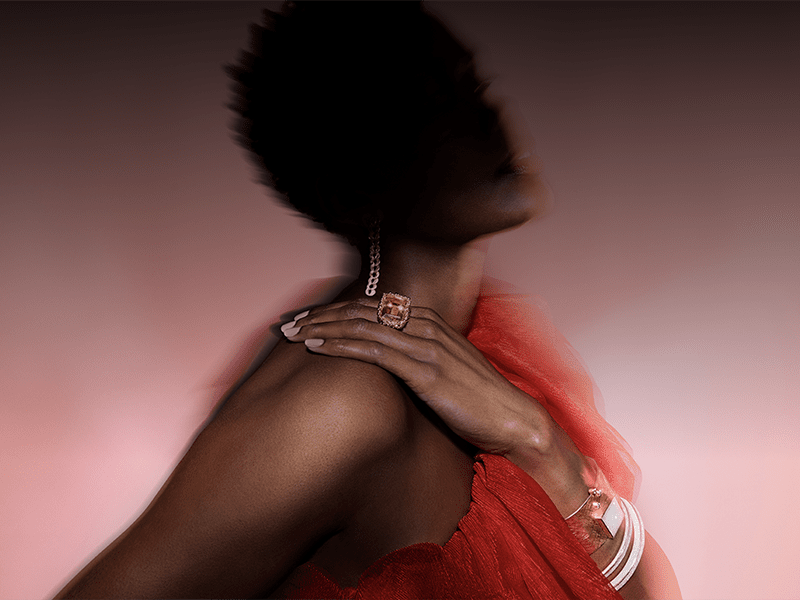 COLLECT ART FAIR: MARCH 3–5, 2-23
Bills itself as the leading international fair for contemporary craft and design. In London. Info.
---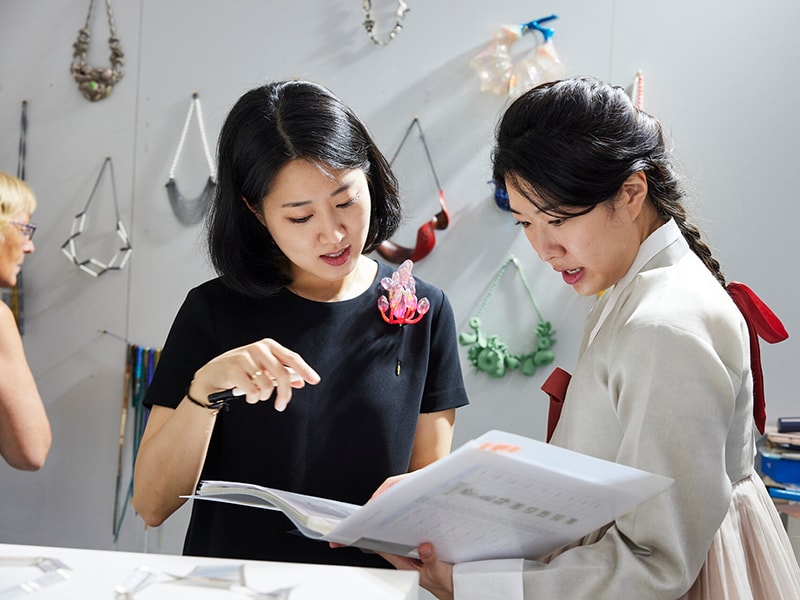 SCHMUCK: MARCH 8–12, 2023
The largest gathering in the world for jewelry takes place at Handwerk & Design trade fair, in Munich. Info.
EDUCATION
ONLINE & IN-PERSON COURSE: AMERICAN MODERNIST JEWELRY
Focuses on the American renaissance in jewelry making from the 1940s through 1960s. Taught at Silvera Jewelry School, in Berkeley, CA, November 30–­December 21, 2022. Info.