November, Part 1
There are so many reasons to purchase art jewelry…
You got that hard-earned promotion—celebrate!
You're experiencing a once-in-a-lifetime occasion—honor it.
You wrapped up that major accomplishment—pay it tribute.
You want to mark the beginning of a new relationship or the end of one—commemorate it.
Perhaps it's an investment—do it!
It's the perfect piece to round out an aspect of your collection—pounce!
Or maybe it's as a treat for yourself—just because.
Art Jewelry Forum's international gallery supporters celebrate and exhibit art jewelry. Our monthly On Offer series allows this extensive network of international galleries to showcase extraordinary pieces personally selected to tempt and inspire you. Take a look. You're bound to find a fantastic piece you simply have to add to your collection! (Please contact the gallery directly for inquiries.)
Gallery: Sculpture To Wear
Contact: Lisa M. Berman
Artist: Rob Alfing
Retail price: US$4,800
Dutch artist Rob Alfing began metalsmithing four years ago and would be described in the AJF arena as an "emerging artist." However, he has 25 years of previous experience in the visuals arts in the entertainment industry. His Revelation collar was selected to be featured at Milano Jewelry Week 2022 in the The Jewelry Drops exhibition in the Palazzo dei Giureconsulti, near the Duomo, as part of the Artist Star Jewelry. His meticulous attention to detail (from his previous career) is apparent in his metal studio work as well. "I chose to feature this piece because it flows from a regal curvilinear avalanche of a swan's wing to the rolling waves of a storm on the sea," says gallerist Lisa M. Berman. "It exudes both feminine balance and power, and it's impeccably made."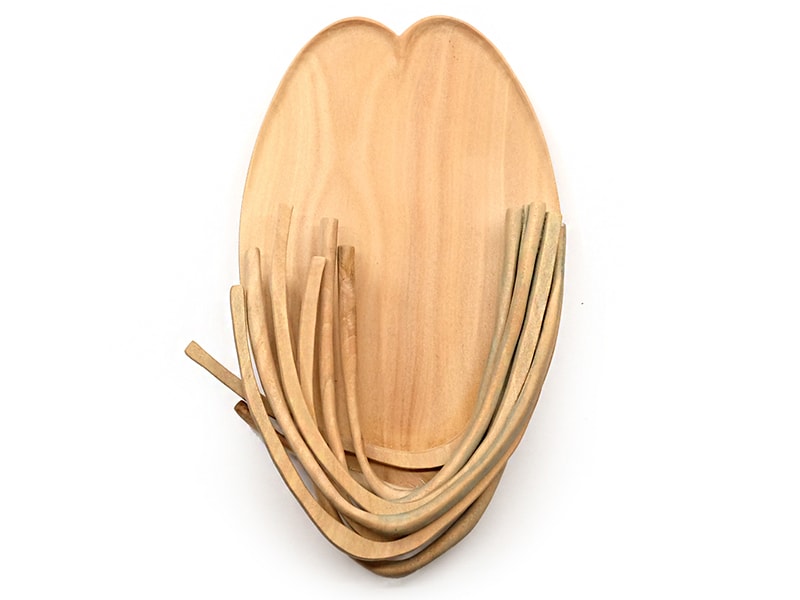 Gallery: Platina Stockholm
Contact: Sofia Björkman
Artist: Ketli Tiitsar
Retail price: US$1,700
Ketli Tiitsar has in recent years used wood as her principal material. As she says, wood is a common material in her everyday life and the current process for making is like the everyday activity that is familiar from her childhood. She collects, dries, saws, shapes, sands, and re-assembles wood in a different order, looking for ways to express herself using the interference patterns and harmonies arising from deconstructing the material. The artist is a well-known maker from Estonia. She graduated from the Estonian Academy of Arts in 1999, and since then has been working as a jewelry artist, exhibiting her own work and curating jewelry art, applied art, and design exhibitions both in Estonia and abroad. Since 2002 she has been a program manager at the Estonian Museum of Applied Art and Design.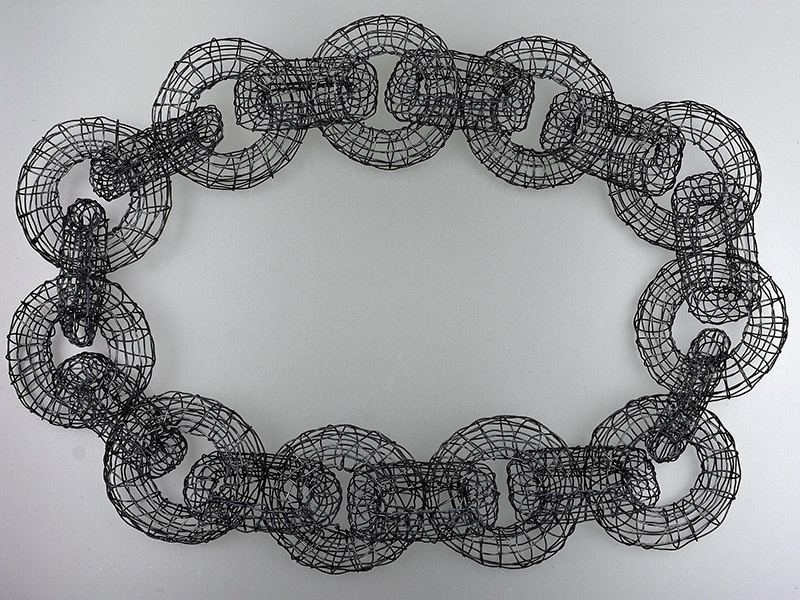 Gallery: Fingers Gallery
Contact: Lisa Higgins
Artist: Mary Curtis
Retail price: NZ$5,000
Mary Curtis has been making jewelry since the mid 1980s. She has exhibited nationally and internationally and her work is held in public collections at Auckland War Memorial Museum and The Dowse Art Museum. Curtis's practice has a strong focus on sustainability, exploring ways to reduce waste and change behavior around the use of resources.
She was an art educator for 29 years, during which time she was the program leader for jewelry at M.I.T. School of Visual Arts in Tāmaki Makaurau. She makes jewelry from her home-based workshop in Auckland and is represented by Fingers and Masterworks, in Tāmaki Makaurau; Avid, in Te Whanganui a Tara, Wellington; and The National, in Ōtautahi, Christchurch.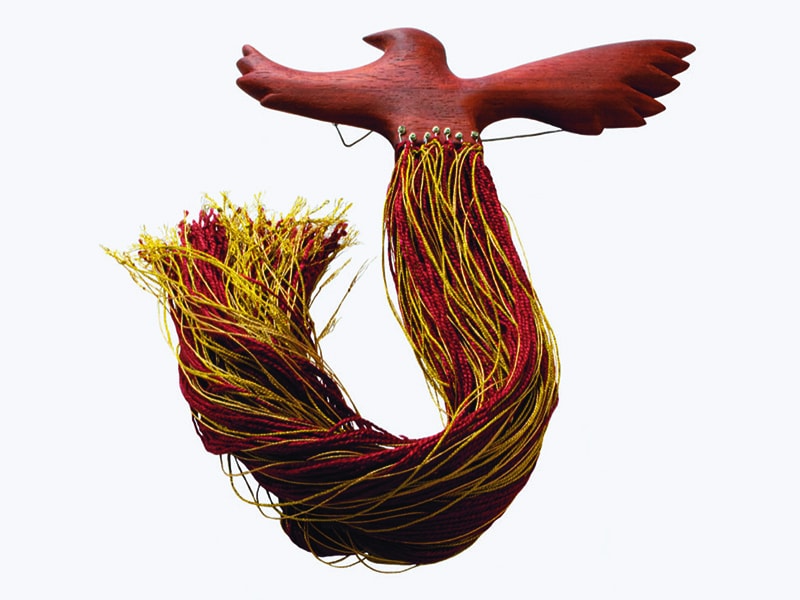 Gallery: Galerie Door
Contact: Doreen Timmers
Artist: Ildikó Dánfalvi
Retail price: €1,205
The pieces in Ildikó Dánfalvi's Birds of Love series are hand-carved from natural red woods, because the color red stands for love, passion, energy, fire, and happiness. Love knows no limits. It finds us at every age and everywhere in the world. "My birds embody the stages of love: flying free, flying in the stars, flying with one wing, retreating, feeling like a prisoner, shining, feeling safe, and the state of being reborn as a phoenix from dust." Enough reasons to start wearing one of these one-of-a-kind brooches!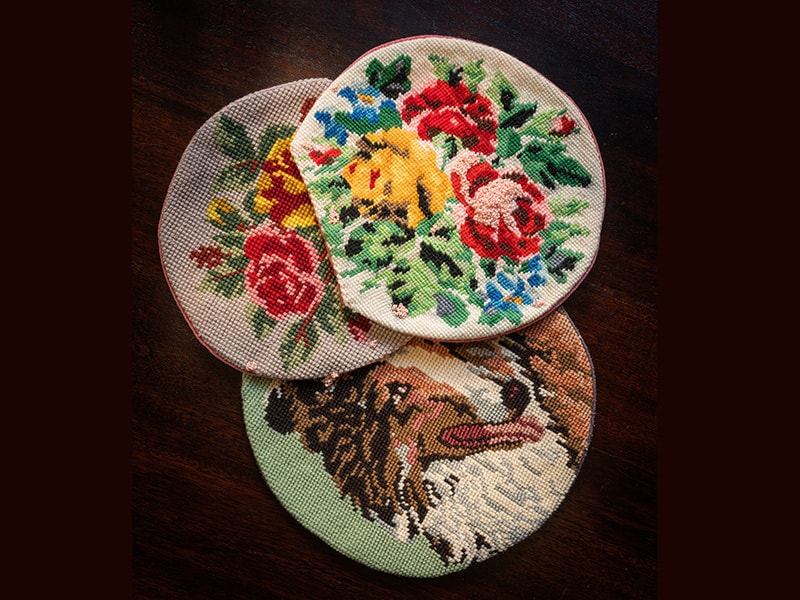 Gallery: Four Gallery
Contact: Karin Roy Andersson
Artist: Helena Lehtinen
Retail price: €500
Helena Lehtinen chooses her materials based on the stories they carry and the memories they evoke. Then a process starts where the materials are worked on and changed. Motifs are cut out and put together into new compositions with different meanings. Thousands of beads are sewn onto an embroidery and transform the soft fabric into something new—something heavy, stiff, swarming, and vivid.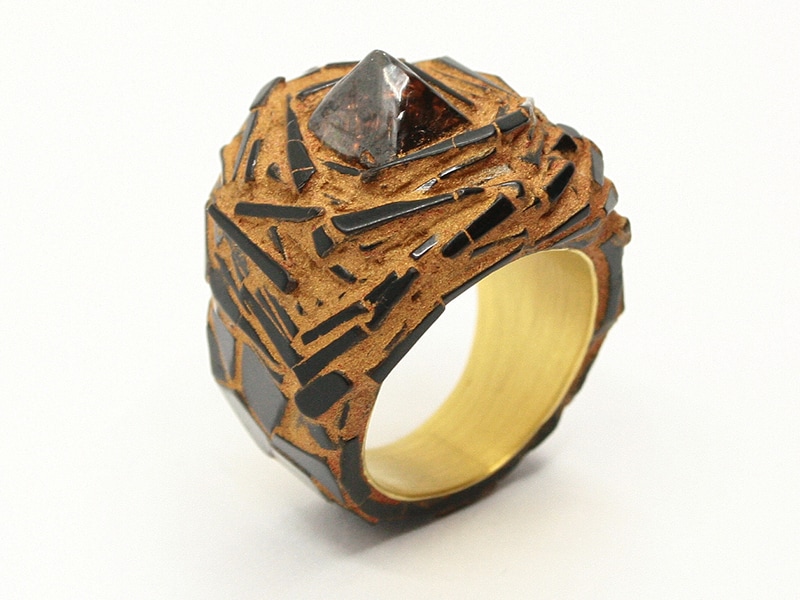 Gallery: Galerie Viceversa
Contact: ilona Schwippel
Artist: Kimiaki Kageyama
Retail price: 12,800 CHF
The works of this master of contemporary Japanese jewelry create a link between the past and the present, between something ephemeral and a desire for eternity, between public piece and intimate treasure. The choice of materials also reveals his appreciation for traditional values and the position of the individual in today's society. Historical buildings or shrines are periodically rebuilt or restored in Japan. During the preparatory phase, Kimiaki Kageyama recovers 300-year-old urushi lacquer to reuse in his jewelry. This revival allows for the enhancement and perpetuation of an ancestral know-how. By paying tribute to the anonymous craftsman, Kimiaki Kageyama affirms his position as a contemporary artist.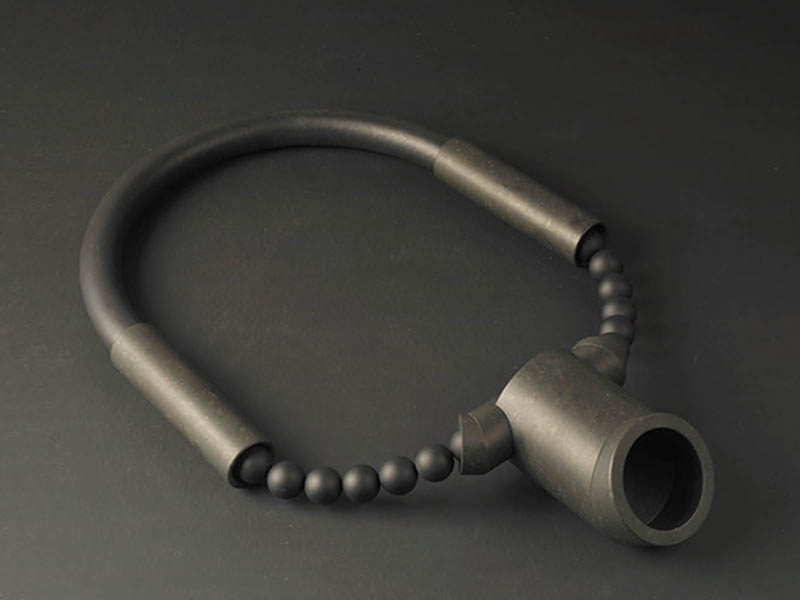 Gallery: Galerie Noel Guyomarc'h
Contact: Noel Guyomarc'h
Artist: Nikita Kavryzhkin
Retail price: CAN$5,670
The Void series explores the concept of atmospheres and aura (per Walter Benjamin) as well as the ability of jewelry to generate them. Perception of the church atmosphere, namely the atmosphere of sublime, has much in common with the effect evoked by the most touching works of art. Monochromatic stones without articulated patterns and symmetrical composition were used in this series. The center of the piece is the void itself. All these artistic methods emphasize the brutalist yet sensual nature of the pieces. Nikita Kavryzhkin is an emerging artist who graduated from Idar-Oberstein in 2021.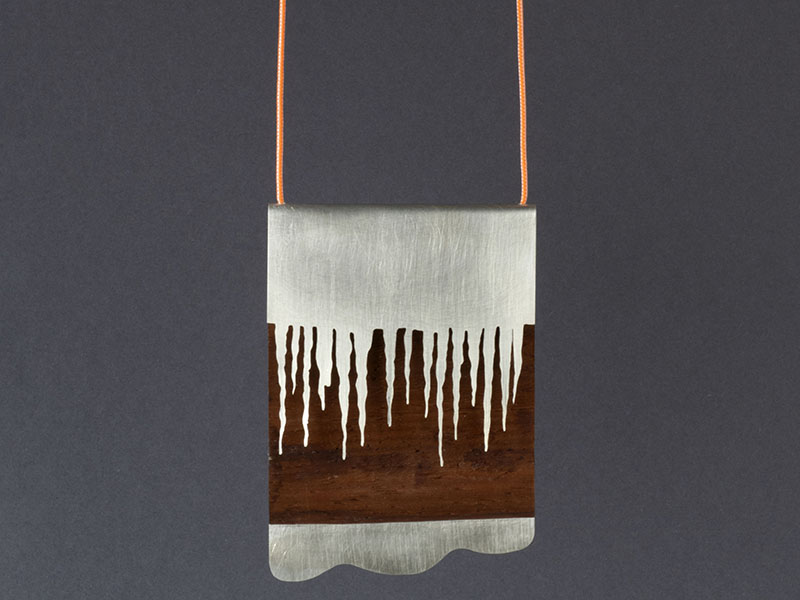 Gallery: Baltimore Jewelry Center
Contact: Shane Prada
Artist: Ella Heidi Sand
Retail price: US$565
Ella Heidi Sand (b. 1957) studied at the Oslo National Academy of the Arts. Graduating in 1984, Sand also studied briefly at SUNY New Paltz, in the US. From 2006–2013 she was head of the Department for Metalwork and Jewellery at the Oslo National Academy of the Arts in Oslo. Winter is part of Ice Cold, the first American exhibition of artwork by Arkivet, the Norwegian artists collective made up of Putte H. Dal, Hilde Dramstad, Camilla Luihn, and Ella Heidi Sand. Ice Cold is on view at the BJC through November 19, 2022.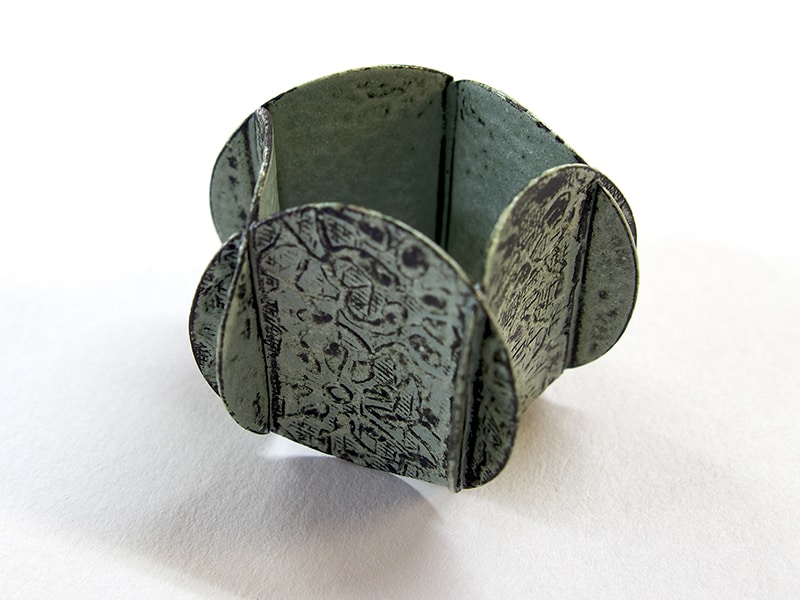 Gallery: Galeria Tereza Seabra
Contact: Tereza Seabra
Artist: Silke Trekel
Retail price: €600, plus shipping
A very refined hand that plays with the contrast of architectural structures versus botanical themes. Spatial objects that ornament the body like sculptures to wear.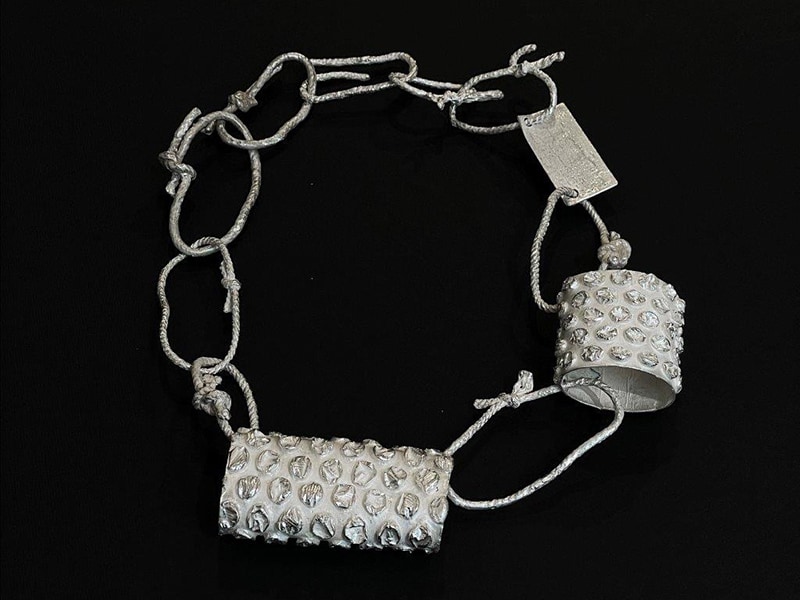 Gallery: Galeria Reverso
Contact: Paula Crespo
Artist: Sofia Björkman
Retail price: €3,750
This piece is part of Galeria Reverso's Pop It or Pin It exhibition. Each member of the world-famous Extranalities collective started this journey with bubble wrap as their muse and inspiration for new work. This necklace, by Sofia Björkman, is all about the contrast between the lightness of bubble wrap and the natural weight of the material it's made of—silver—resulting in a completely wearable piece.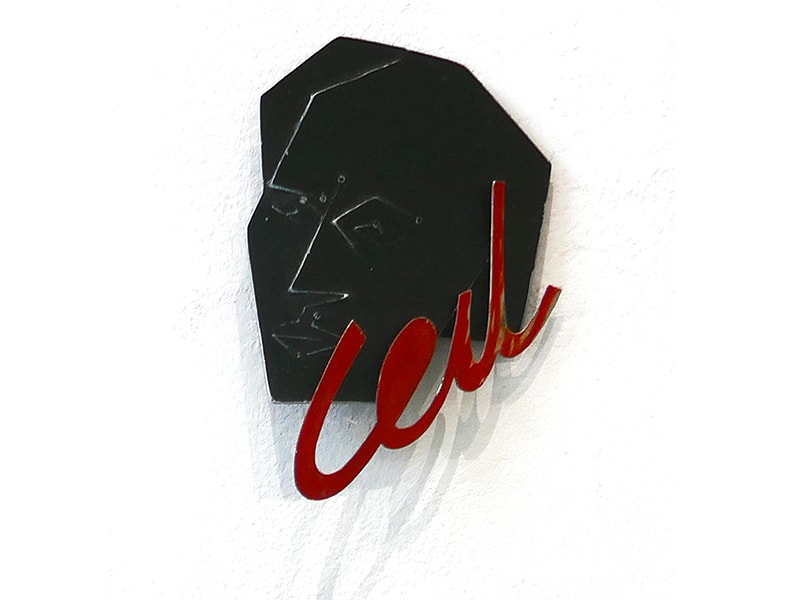 Gallery: Galerie Spektrum
Contact: Jürgen Eickhoff
Artist: Winfried Krüger
Retail price: €1,200
For anyone collecting jewelry seriously, this brooch—a historic work by Winfried Krüger, former teacher in Pforzheim—should necessarily be in their collection.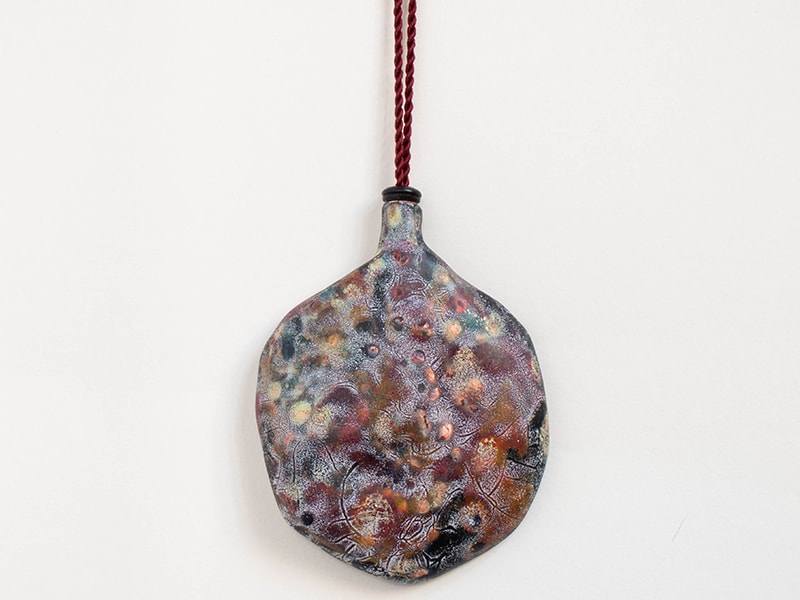 Gallery: Jewelers'werk Galerie
Contact: Ellen Reiben
Artist: Yumiko Matsunaga
Retail price: US$1,600
Yumiko Matsunaga's combined training in textiles, metal sculpture, and jewelry is evident in her delicate, hollow cushion-like vessels of enameled copper. With the addition of a simple cord or pin, she transforms the marbled works into treasured necklaces or brooches. Matsunaga's work explores the connection between color and emotions. "Emotions encompass the present but are often based on the various experiences of the past," she says. "I am reminded of this by the color application of the enamel technique, which is created by the superimposition of various layers. I want to create jewelry and objects that evoke memories and emotions in the viewer and the wearer through their sense of color."
Gallery: Zu design
Contact: Jane Bowden
Artist: Kath Inglis
Retail price: AUS$600
In 2019, Kath Inglis was awarded a Guildhouse Collections Project with the Adelaide Botanic Gardens to investigate marine algae. This project uncovered rich entanglements between values, living and non-living, recognizing positive natural relationships, creative hope, and the seeking of material justice. "Observing the dried specimens of marine algae through a microscope," says Inglis, "I frequently referenced their intriguing surfaces to materials that I was familiar with—cling wrap, lollipop sticks, cellophane, fishing line, mesh bags for oranges, etc. Many of these plastic items are often discarded after a single use. I decided to weave these new materials into my studio exploration."