February 2023, Part 2
Art Jewelry Forum is pleased to share the news that members of our community find noteworthy. Is something missing? The success of this compilation of compelling events, news, and items of interest to the jewelry community depends on YOUR participation. If you're a member of AJF at the Silver level or above, you can add news and ideas to this bi-monthly report by going here. If you aren't a member, but would like to become one, join AJF here.
Listings gathered with assistance from Carrie Yodanis.
JOIN US FOR THESE AJF EVENTS AT SCHMUCK
+ Book Presentation by Arnoldsche and AJF: Friday, March 10, 2023, 10 a.m., Galerie Handwerk, Max-Josef-Str. 4, 80333 Munich
+ AJF in Conversation: Trade a Pin/Tell a Story: Saturday, March 11, 11:30 a.m.–12:30 p.m, Galerie Handwerk auditorium, Max-Josef-Str. 4, 80333 Munich
+ Celebration Dinner for the 2023 Susan Beech Mid-Career Grant Winner: Friday, March 10, 6 p.m., location to be announced
+ AJF Presents the 2023 Susan Beech Mid-Career Grant Winner: Saturday, March 11, 5:15 p.m, Internationale Handwerksmesse Main Stage
Get all the details here.
FROM OUR MEMBERS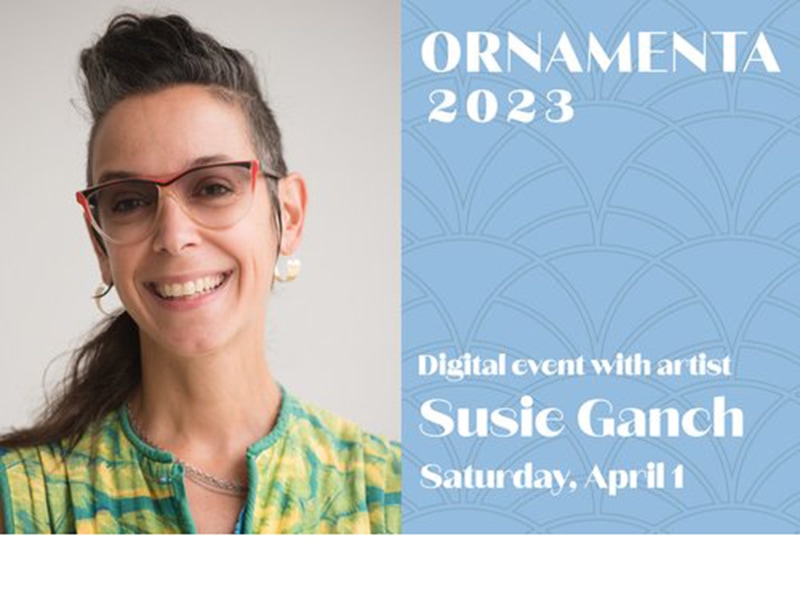 ORNAMENTA: ONLINE SATURDAY, APRIL 1, 2023, 1 – 2 PM EST
Join the BJC for a conversation with Susie Ganch, an artist whose work spans both sculpture and jewelry. Ganch serves as the Chair for the Department of Craft & Material Studies at Virginia Commonwealth University in Richmond, VA, US. She's also the co-director of Radical Jewelry Makeover, an international jewelry-mining and recycling project that travels around the world. Ganch's work tackles issues of waste and cultural habits of consumption. This event includes a Baltimore-themed snack pack that will be sent to you to enjoy while watching! Info.
---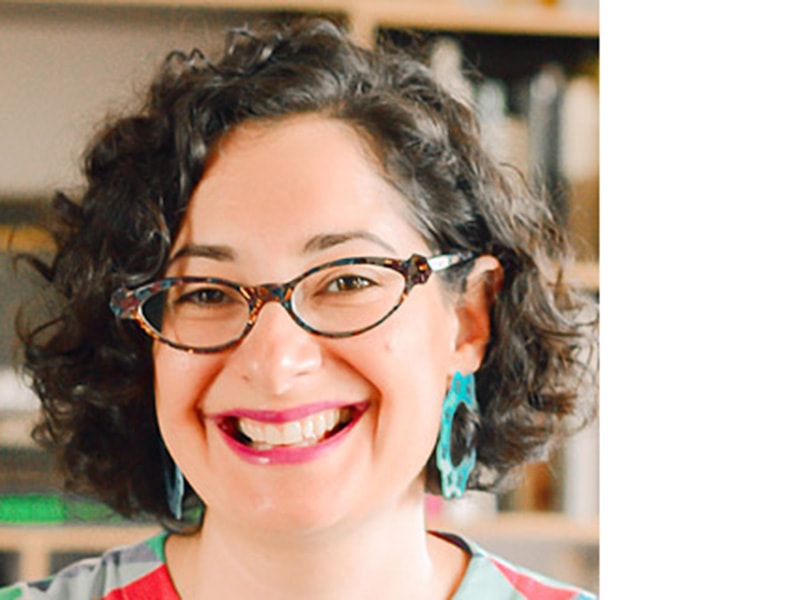 LEARN ABOUT STUDIO JEWELRY, MID-CENTURY TO THIS CENTURY
Taught by Bella Neyman, the five-week course takes a deep dive into the work of Alexander Calder, Sam Kramer, Margaret de Patta, Art Smith, Winifred Mason, Ed Weiner, Earl Pardon, Claire Falkenstein, Merry Renk, Frank Rebajes, Harry Bertoia, Betty Cooke, Peter Macchiarini, and others. Mondays | February 27–March 27, 2023. Info.
---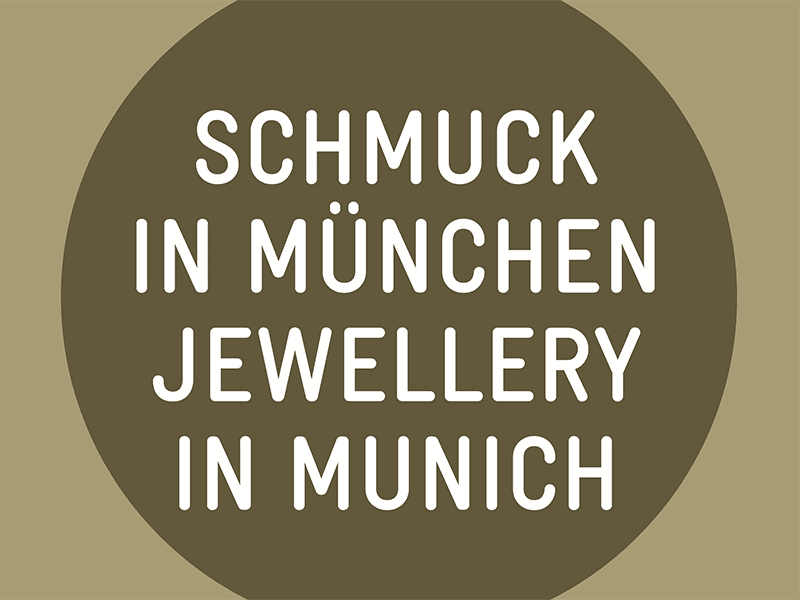 CHECK OUT THE OFFICIAL PROGRAM FOR MUNICH'S HANDWERK & DESIGN SHOW
The Schmuck special show, Talente, Frame (with Galerie Noel Guyomarc'h, Galerie Marzee, Platina, Galerie Rosemarie Jäger, ATTA, Tinsel, and Gallery O). Gallery Quittenbaum, Gallery Thereza Pedrosa, and Galerie Biro will be exhibiting—and there's so! Much! more! View the program.
---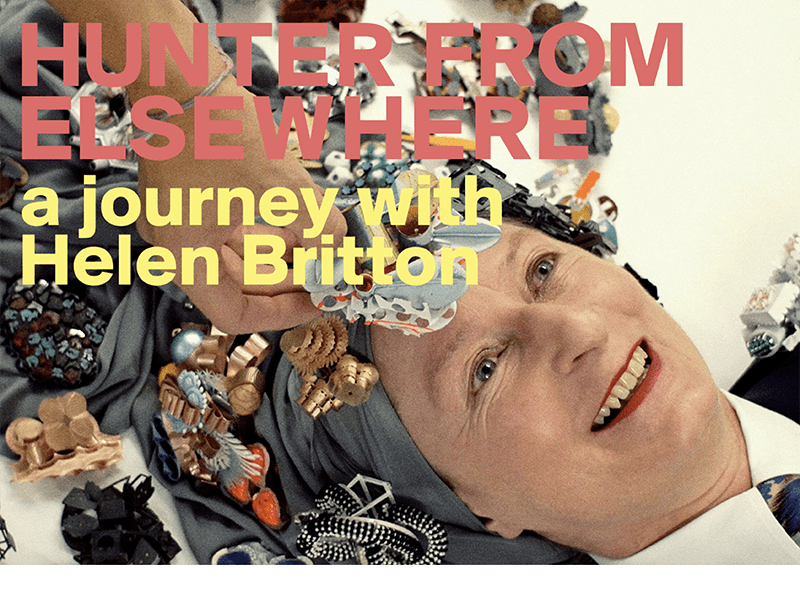 ATTENDING SCHMUCK? BE SURE TO CHECK OUT HUNTER FROM ELSEWHERE
The documentary about maker Helen Britton, by filmmaker Elena Alvarez, will screen twice in Munich: at Neues Rottmann Kino on Friday, March 10, 2023, at 5:30 p.m.; and at Theatiner Kino on Saturday, March 11, 2023, at 12:30 p.m.
---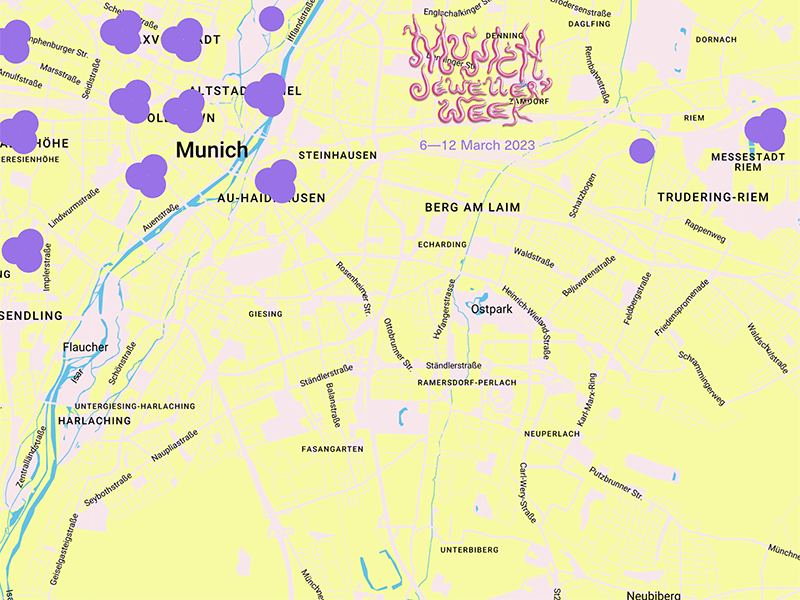 THE MUNICH JEWELLERY WEEK MAP IS DIGITAL ONLY THIS YEAR
Find it here.
---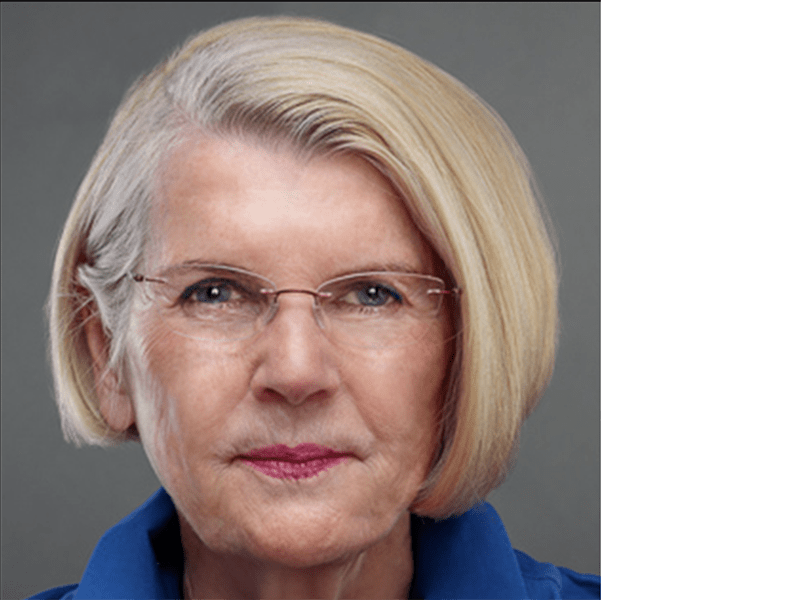 LOOKING TO DEACCESSION? GET TIPS FOR LETTING GO
On The Jewelry Journey, neuroscientist Dr. Shirley M. Miller explains how deaccessioning is important for collectors—even if it's painful—and how the "endowment effect" can make it difficult for collectors to sell their items. What factors should you consider when donating a collection to a museum? Find out here.
---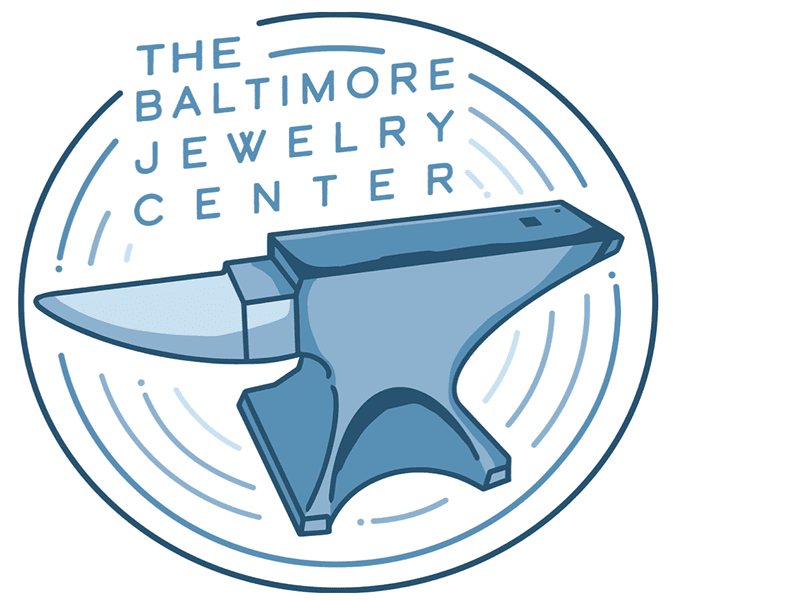 PUT A PIN ON IT—CLASS AT BALTIMORE JEWELRY CENTER
Jen Moore leads students into the world of brooches. Explore the concept and history of the brooch, learn everything from simple pin stems to more complex double pin stem variations, get options for finishing off your pieces, find out what style back will work best with your design. Bring found objects or previously made jewelry to utilize in your brooch construction. Online, Tuesdays | March 7–28, 2023 | 1–4:30 p.m. Register.
---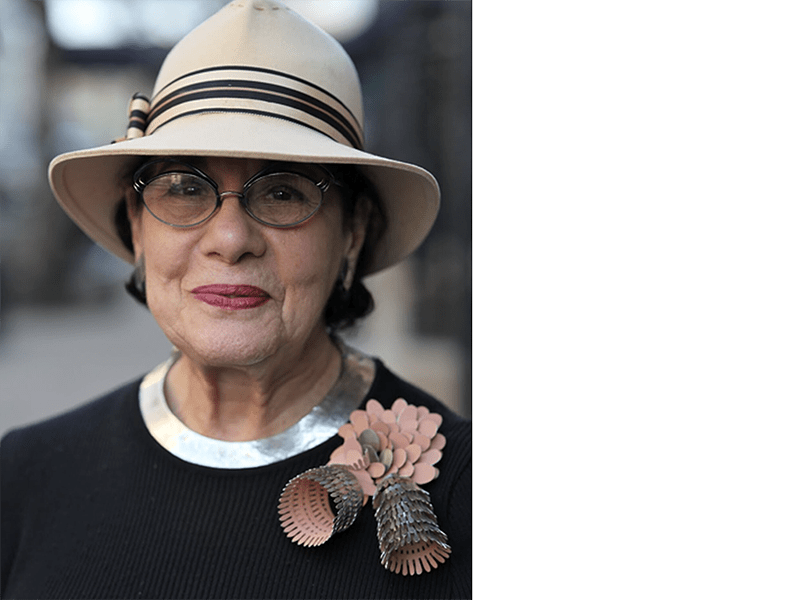 HELEN DRUTT ENGLISH TO GIVE A TALK ON MARCH 30, 2023
The exhibition Beauty and the Unexpected, at Stockholm's Nationalmuseum, is based on gallerist Helen Drutt English's private collection of modern and contemporary American crafts. On the day of its opening, Drutt will talk to the museum's general director in the institution's South Courtyard, 6 p.m. Info.
---
POSITION OPEN: THREE-YEAR TEACHING FELLOWSHIP AT BJC
Application deadline: April 23, 2023 (decision by May 31), start date: late August 2023. The BJC, in Baltimore, MD, is offering one three-year teaching fellowship. In addition to gaining teaching experience, the selected fellow will develop pedagogical skills, build leadership experience, receive mentorship from experienced educators, and play an influential part of a vibrant educational community. The ideal candidate is passionate about metalsmithing and art jewelry as well as teaching and learning. They should be eager to engage with students in a variety of settings, from the studio to community events. Info.
---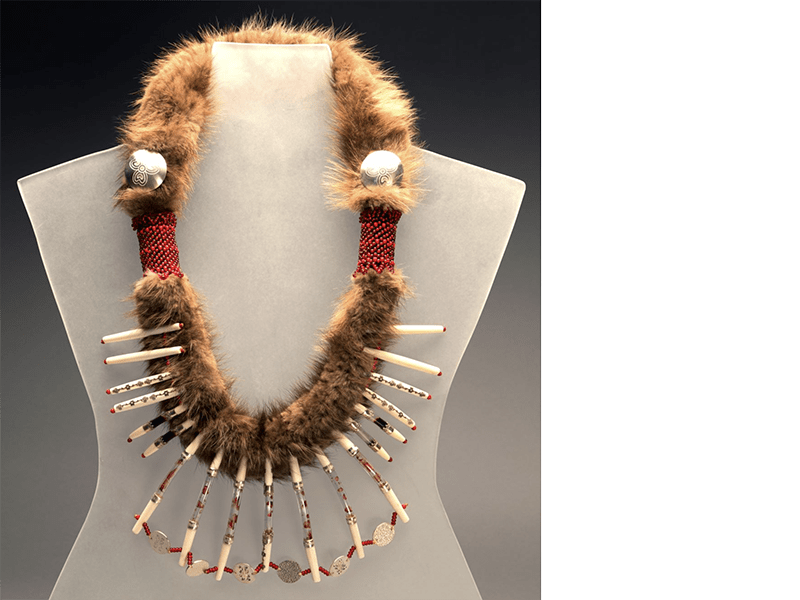 JEWELRY CARRIES STORIES
Unlike any other mediums, jewelry becomes a part of its audience, worn and carried throughout life by its wearer. "Jewelry is the most fundamental human art form," said Brian Fleetwood, the curator of The Stories We Carry, at IAIA Museum of Contemporary Native Arts. "Something in us … compels us to adorn ourselves. Jewelry is related to this idea of identity as performance. We put things on our bodies that either project how we want to be seen, or remind us who we are or who we would like to be." Read more in Hyperallergic.
---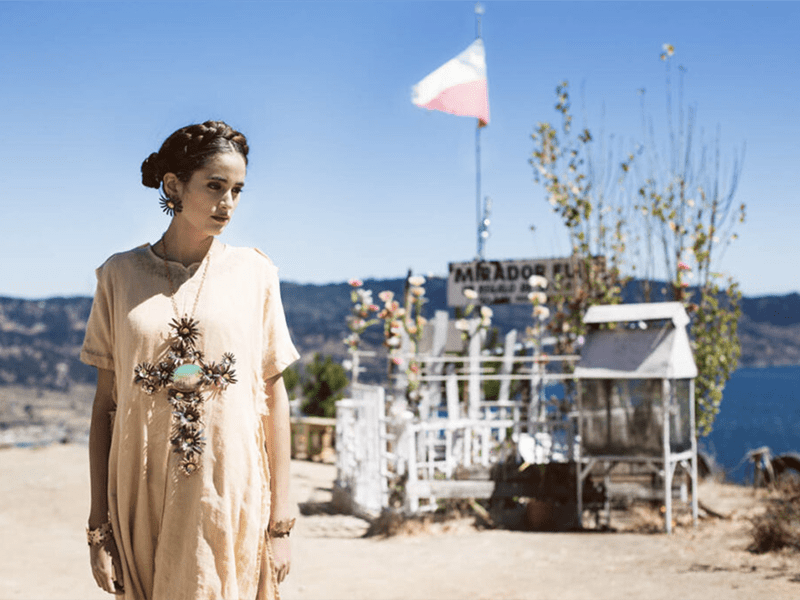 VANIA RUIZ CREATES JEWELRY BASED ON CHILEAN FOLK ART
It all began with the memorial necklace that Ruiz made for her dad. Now she's making a jewelry series centered on roadside shrines in Chile. Read it in Garland.
---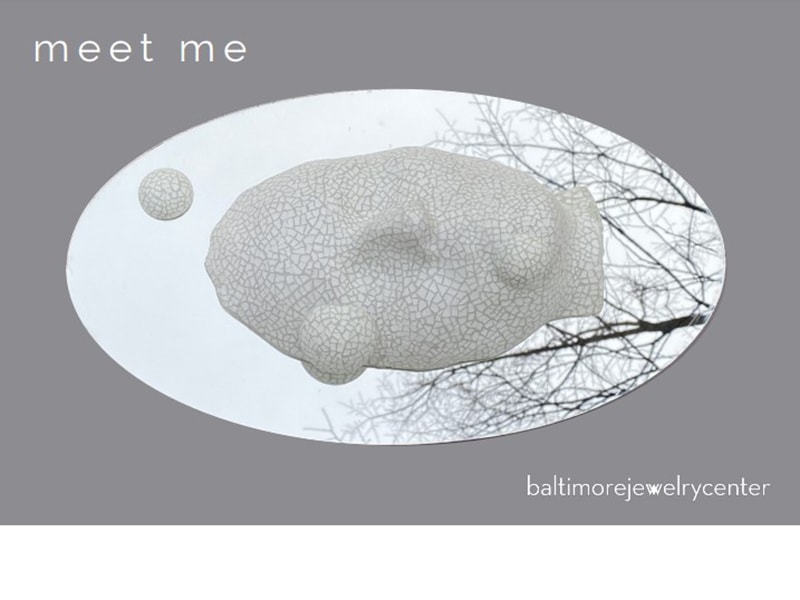 NEW WORK BY KATJA TOPORSKI ON VIEW AT BALTIMORE JEWELRY CENTER
Meet Me presents an exhibition of new work by Katja Toporski, work that she made during the pandemic, in both her home studio and at residencies in Finland and Norway. This body of work is her most personal yet, a sort of self-portrait: inside, outside, idealized, fictionalized. Through her making, she looked for integration of self and others, the world around her, generations, and the past, with an aim to stay well in chaos and find focus where things fall apart. February 17–March 31, 2023. Info.
---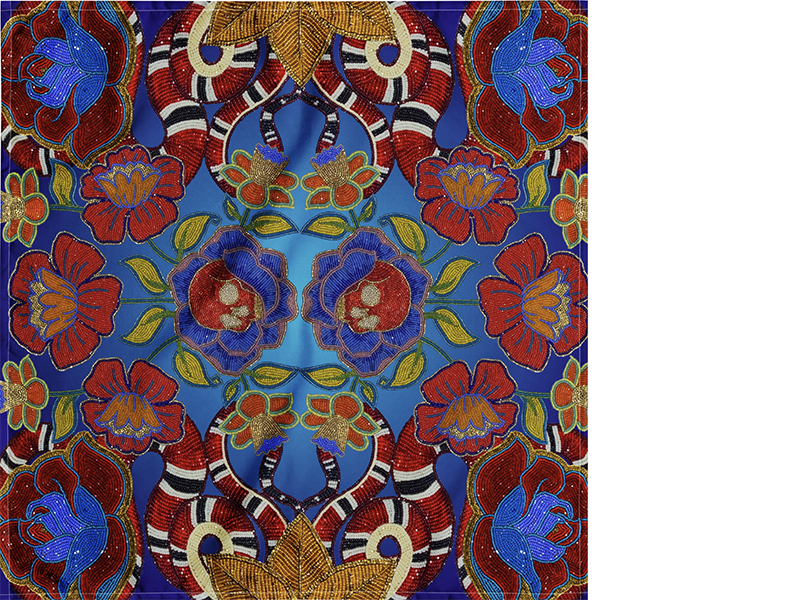 ELIAS JADE NOT AFRAID PARTNERS WITH THE NATIONAL FOOTBALL LEAGUE
The Indigenous artist designed a silk scarf (shown at left) printed with an image of his beadwork for the limited-edition NFL Origins collection. The collection was unveiled at a public pop-up retail launch event in Tempe, AZ, on February 8, 2023. matt lambert interviewed the artist for AJF; read it. Purchase the scarf.
---
LOEWE PRIZE FINALISTS ANNOUNCED
The jewelry makers among them are Healim Shin, of South Korea; Kaori Juzu, of Denmark; Mabel Pena, of Argentina; and Shinji Nakaba, of Japan. See all the finalists.    (Note: Jeannine Falino reviewed a show of Nakaba's work at Gallery Loupe for AJF. Read it here.)
---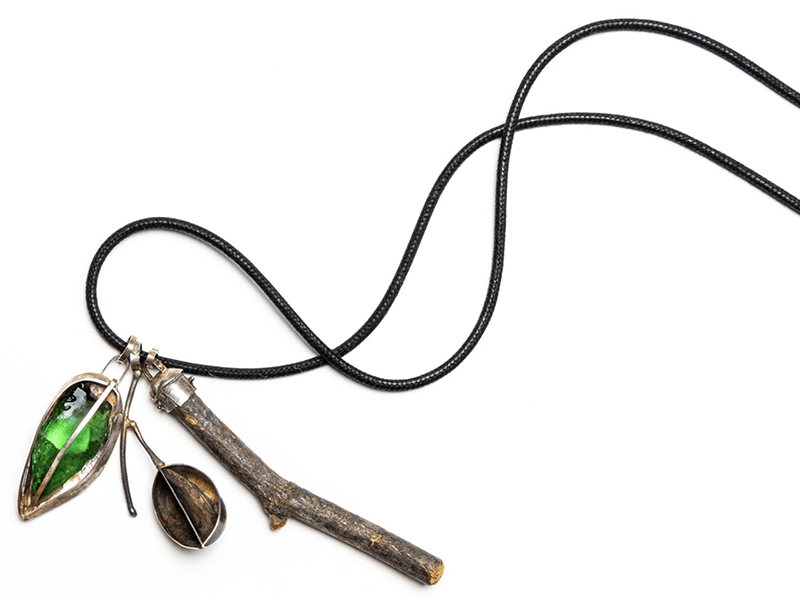 MIKKI LIPPE RETROSPECTIVE OPENS IN MARCH
Micki Lippe: Loosely Hinged will show at Bainbridge Island Museum of Art, March 3–July 4, 2023.
---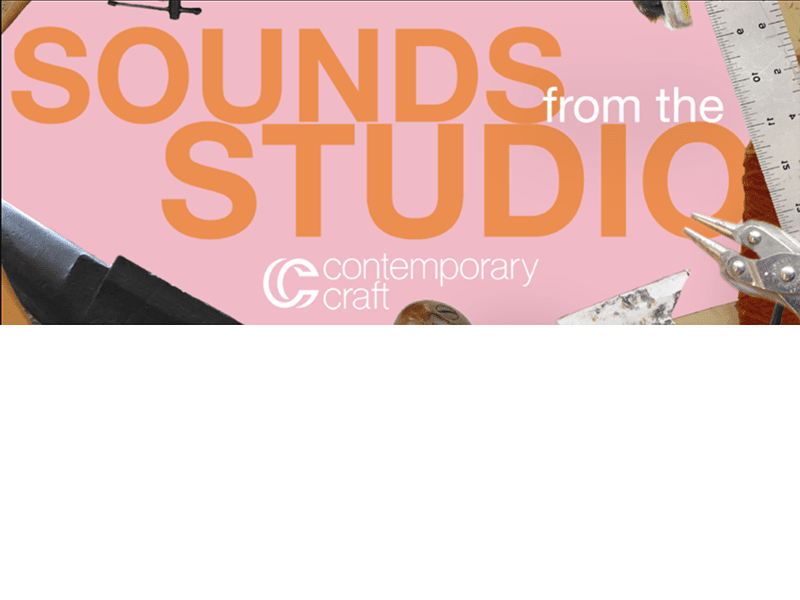 PODCAST—SOUNDS FROM THE STUDIO
These programs, from Contemporary Craft, focus on makers in all areas of craft. Listen to podcasts about Lauren Kalman and Tanya Crane.
---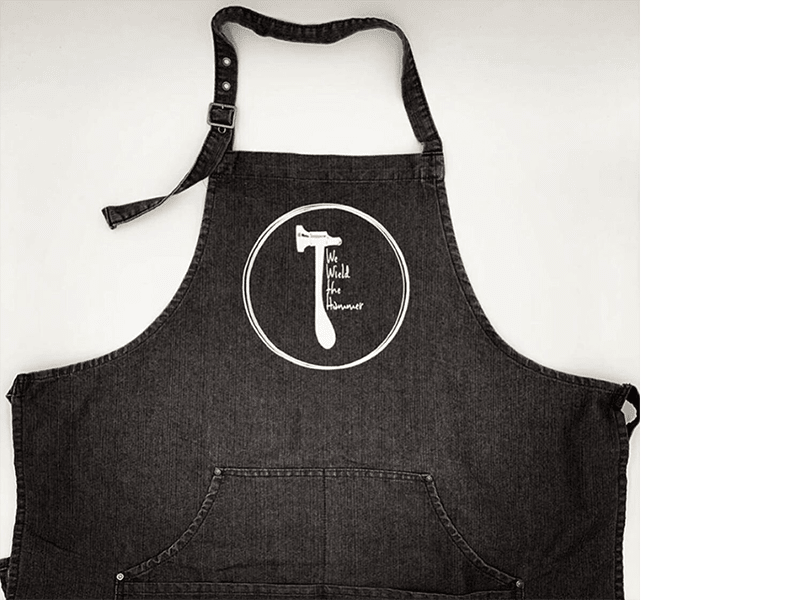 WE WIELD THE HAMMER SEEKS BOARD MEMBERS
The nonprofit metalsmith training program exists to identify, train, track, and support young women of African descent who might not otherwise choose careers as metalsmiths. Interested parties should be enthusiastic about increasing representation of women of African descent in the jewelry industry; experienced with the 501(c)3 nonprofit structure; ready to actively participate in helping WWTH grow as an organization through governance, hiring, and more; skilled in development, HR, law, and/or metal arts; available 3–5 hours per month for a two-year commitment. Contact.
---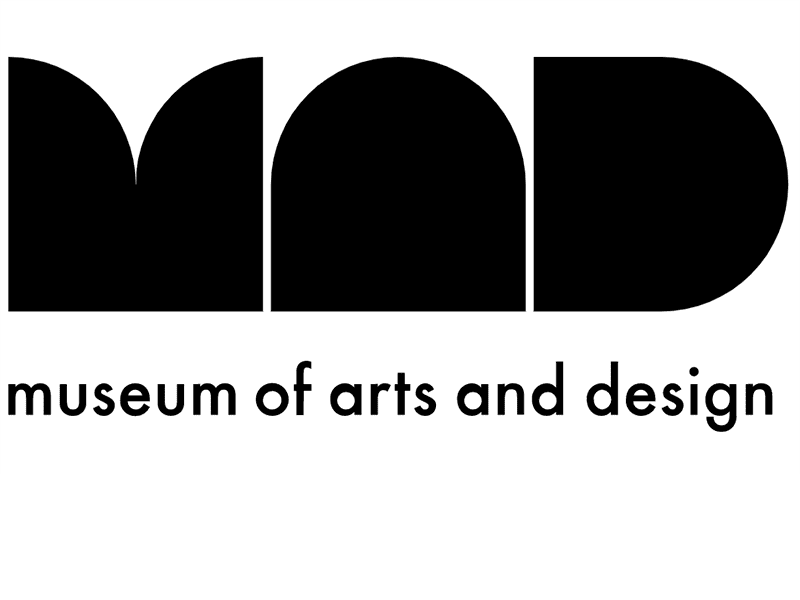 OPEN CALL: MAD'S 2023 BURKE PRIZE
The winner of the biannual contemporary art prize—for US artists aged 21–45 working in glass, fiber, clay, metal, or wood—receives an unrestricted award of $50,000. Deadline: April 28, 2023. Info.
---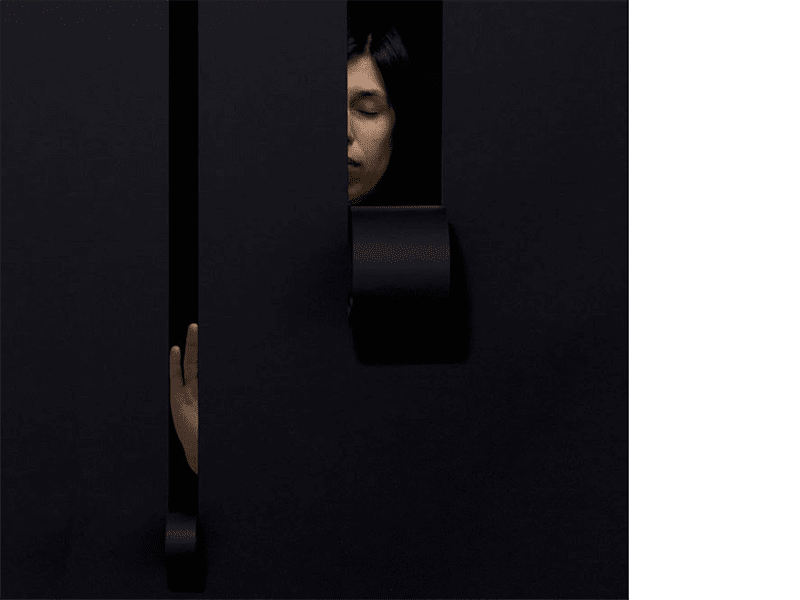 TAKE A WORKSHOP WITH CHRISTINA FILIPE: APRIL 21–23, 2023
This is not a workshop on making, but about how the places and the ways we exhibit contemporary jewelry can reinforce its meaning. Filipe will give examples of exhibitions she has organized, explain her creative process, and guide each participant to think and create their own exhibition. At Atelier Miriam Pappalardo, in São Paulo, Brazil. For information, email galeriaalicefloriano [at] gmail [dot] com.
---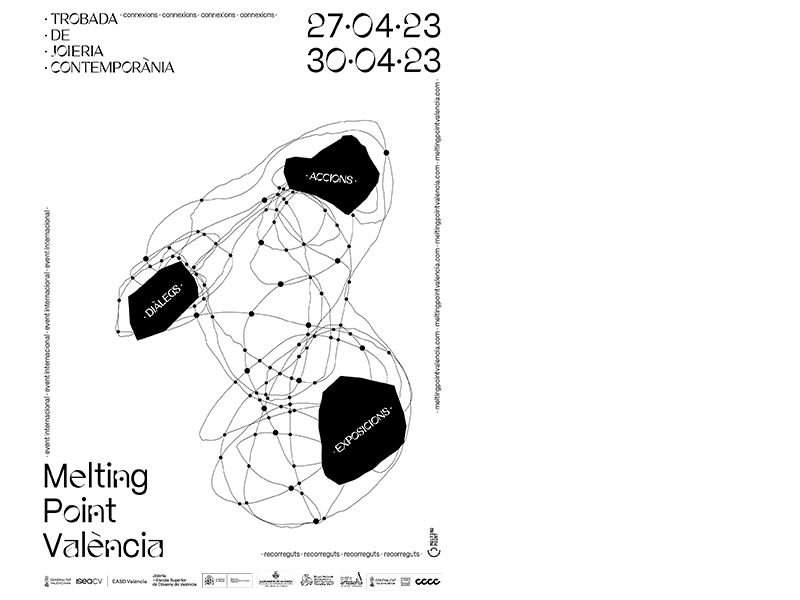 REVISED DATES FOR MELTING POINT
The festival, organized by the jewelry department of the Escola d'Art i Superior de Disseny de València, in Valencia, Spain, will take place April 27–30, 2023. Website. (Thanks, Felieke van der Leest, for bringing the change to our attention!)
---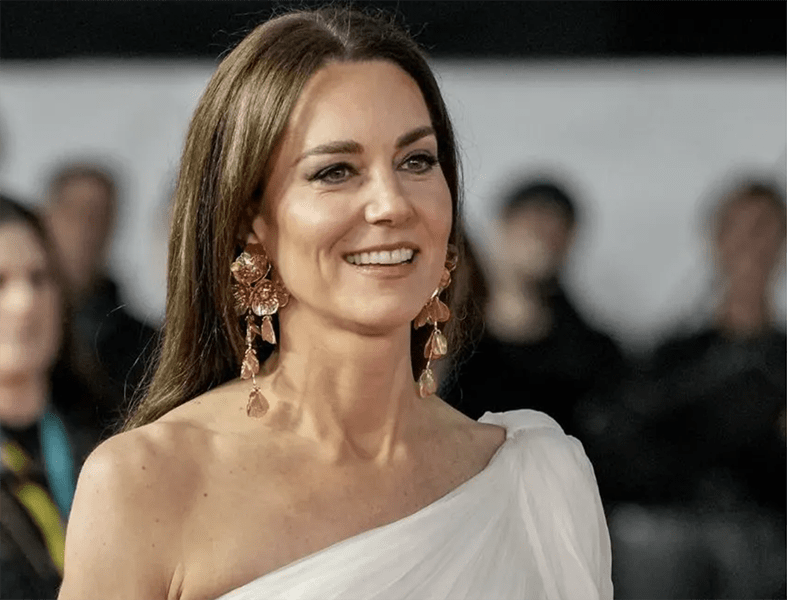 KATE MIDDLETON WORE $28 ZARA EARRINGS TO THE BAFTA AWARDS
And they've now sold out, of course. Kate must be aware of her outsize influence. It sure seems lame that she would support a giant corporation that sells junk made in China rather than, say, an independent British studio jeweler.
---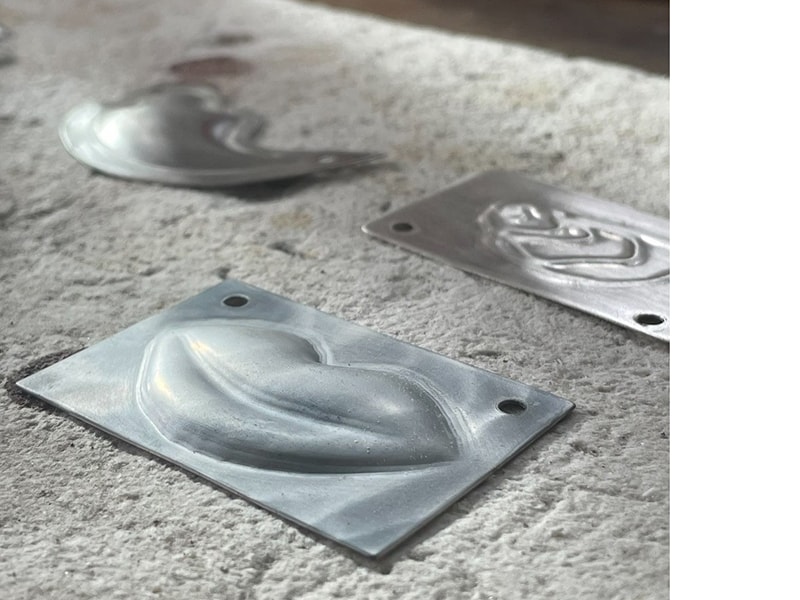 SEEK CHARMS BY JEWELCACHING IN MUNICH
Students from Sint Lucas Antwerpen created their own version of geocaching in celebration of Schmuck. Three "jewelcached" containers will be hidden across the city. Once you find a jewel cache and open it, you'll find a piece of silver jewelry inside. You can take it, but only in exchange for one of your own charms of equal value. Jewelcaching takes place March 8–11, 2023. Jewelry hunters should register here. The coordinates will be communicated at the start of the event.
INTERESTING LINKS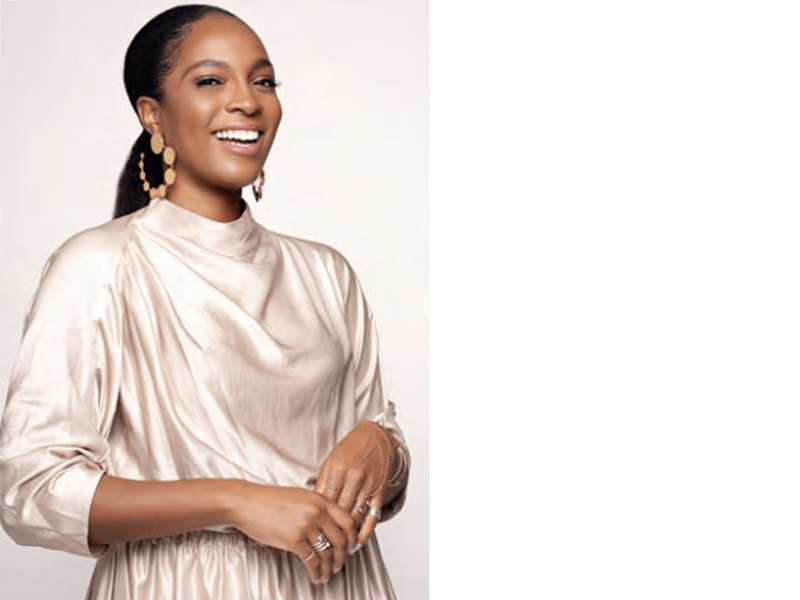 KAREN SMITH WROTE ABOUT MALYIA MCNAUGHTON
Read the article in the latest issue of Metalsmith.
---
QUEERPHORIA: OTHERNESS & OURSELVES
Jewelry makers share how their identity, often paired with difficult experiences, gives them great joy. In Ornament.
---
HEDI SLIMANE DESIGNED PLASTRON-LIKE MEN'S NECKLACEs
Watch the video of Celine's S/S 2023 menswear show, called Dysfunctional Bauhaus, for bling-laden garments, mullets, disco-cowboys, beach-bum-Ramones, and some grunge throwback for good measure. Look for the necklaces worn under jackets, no shirt, after the 8-minute mark.
---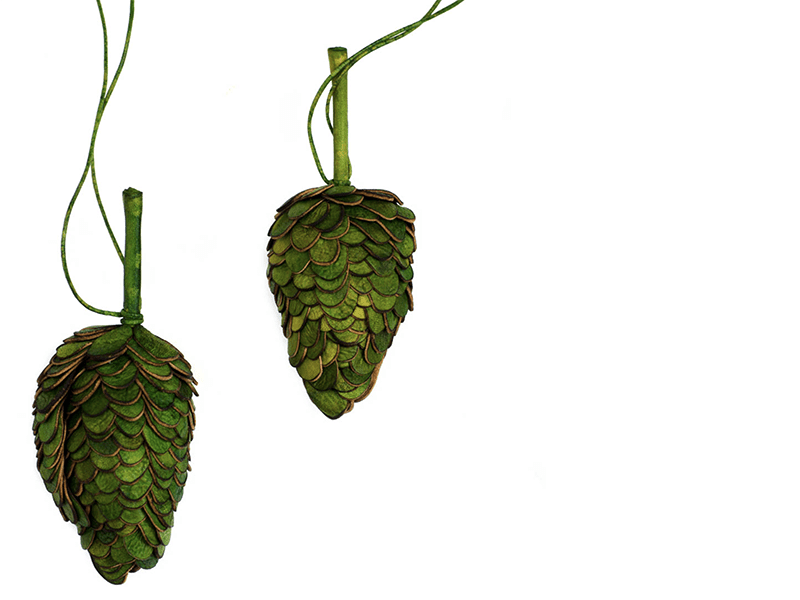 FOUR JEWELRY-FOCUSED ARTICLES FROM GARLAND
---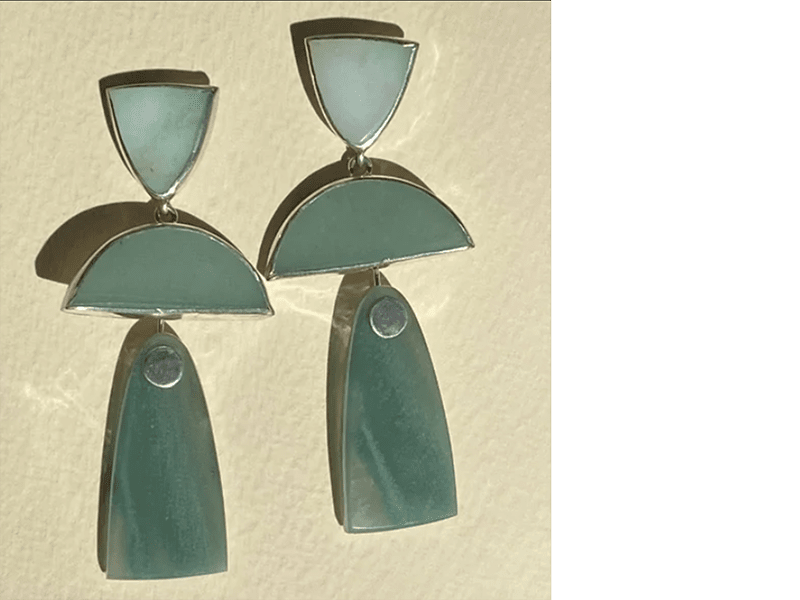 MEET OCTAVE JEWELRY FOUNDER OPE OMOJOLA
The Nigerian-born maker won the Halstead Grant for Emerging Jewelers. She started her jewelry career with a weeknight class at 92Y, in NYC. Specializing in earrings, Octave Jewelry features hand-cut stones with lampworked glass and sterling silver. Read more.
---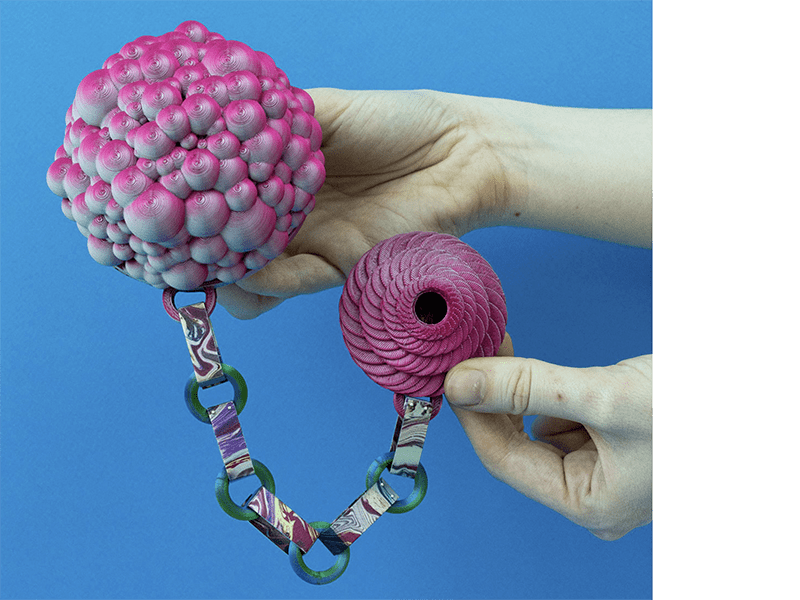 LUCY PEARL PETTS WINS KLIMT02'S NEW TALENTS AWARD
Petts studied silversmithing and jewelry design at the Glasgow School of Art. Her pieces are made from plant-based biodegradable plastic adorned with marbled aluminum and small silver embellishments. "I want my work to adorn the body on an oversized and large scale but without the heavy weight," says the artist. Learn more.
---
BEPPE KESSLER INTERVIEWED BY JENNIFER ALTMANN
Did you know that Kessler's training is in textiles? She has no formal jewelry training! Read Of Wind, Time and Warmth: The Jewelry of Beppe Kessler.
---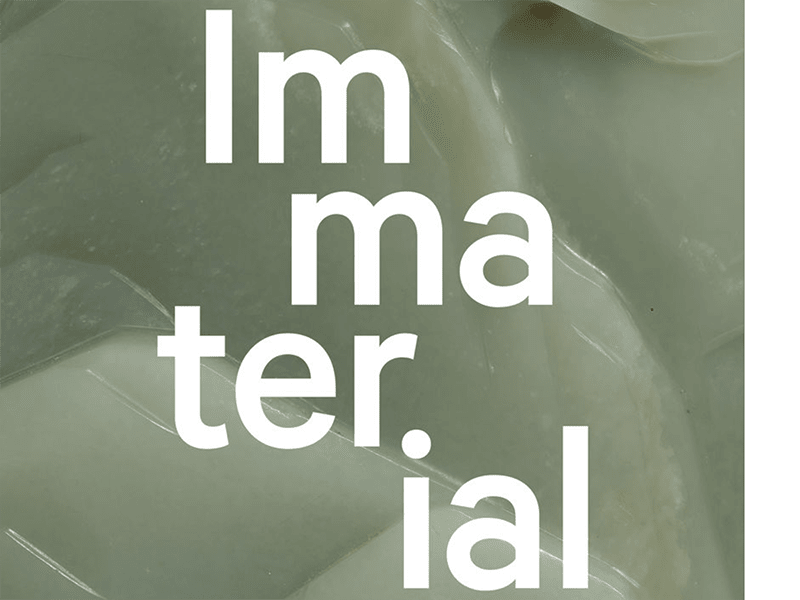 IMMATERIAL PODCAST
How did a Māori hei tiki find its way halfway across the world to The Met? Find out on the segment focused on jade, here.
---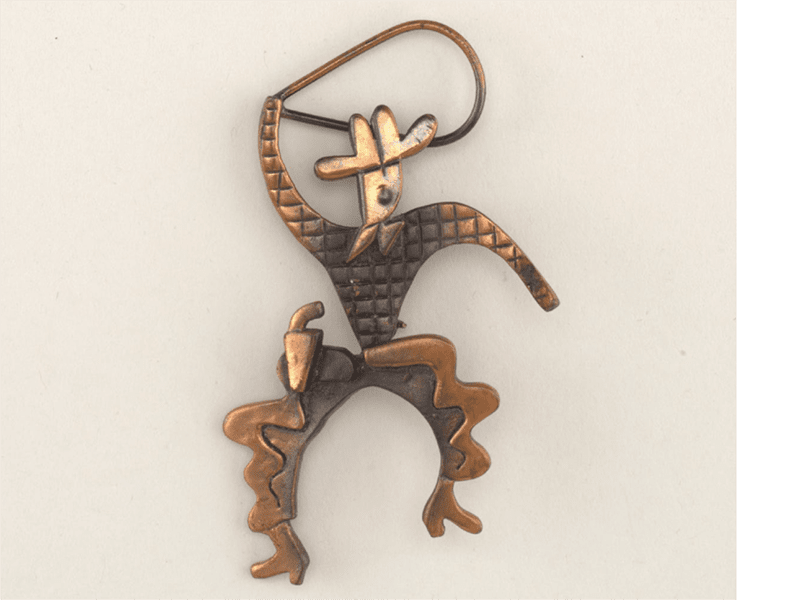 CHRISTINA L. DE LÉON WROTE ABOUT FRANK REBAJES
In the mid-20th century, Rebajas was one of the most sought-after costume jewelry brands in the US. Read about its founder in Material Intelligence magazine, starting on page 32.
---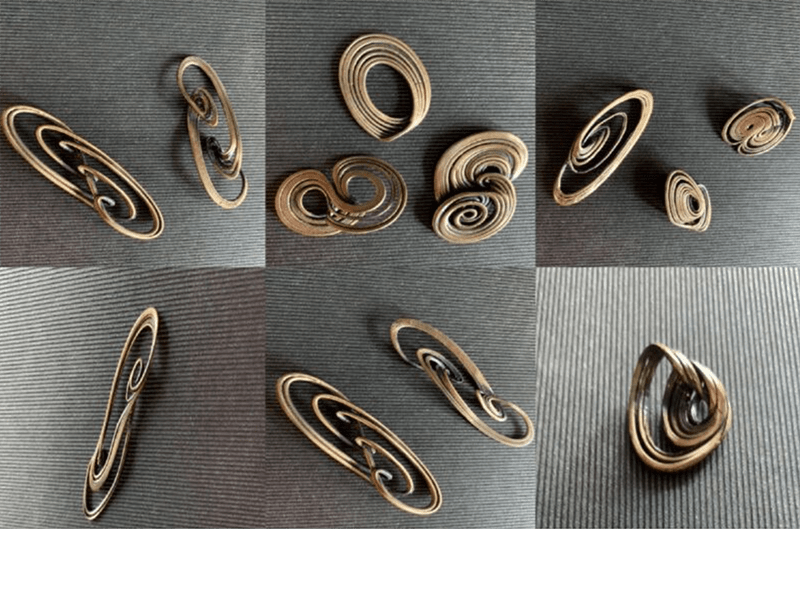 JEWELRY OUT OF CHAOS
Scientists made a new discovery—how to make jewelry from the mathematical principles of chaos theory (insert a joke about some artists' studio here), and published their results in an academic journal. Read a nontechnical article on how it came about.
---
GEM-X MARKS THE SPOT FOR JEWELRY DEBATE AND KNOWLEDGE  
The international enthusiasts' club, which offers insights into the creative process through events with industry figures, got covered by the Financial Times.
---
ZAGREB'S MUSEUM OF BROKEN RELATIONSHIPS COLLECTS SOUVENIRS AND STORIES
"14.5 years, 4 countries, and 3 rings. I lost the first ring down a drain and he replaced it. I broke the second one trying to bend it back into shape and he replaced it. I looked after the third one exceptionally well, realizing how important this must be to him. He left me." Rings, broken necklaces, a watch …  Website.
---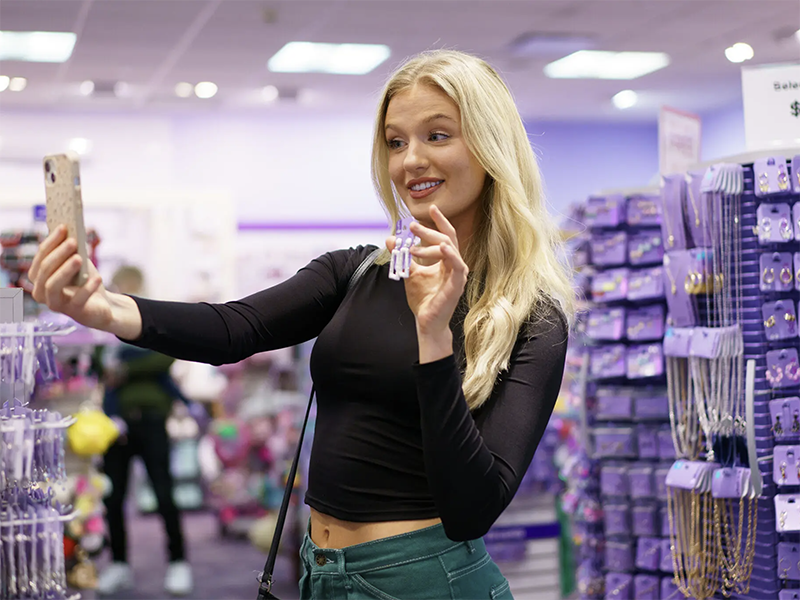 WANTED: INTERNS WHO CAN MAKE TIKTOK HITS
But you may have to work for a slightly disgustipating company. When Mary Clare Lacke, a student at the University of Missouri, interned at Claire's, one task was to help the teen accessories company with its budding TikTok account. She produced an unexpected hit. Read more.
---
NIKE + TIFFANY & CO. COLLABORATION—THE BIG REVEAL
Just a silver shoelace tag? That's it? Yaaaaawn. Take a look.
---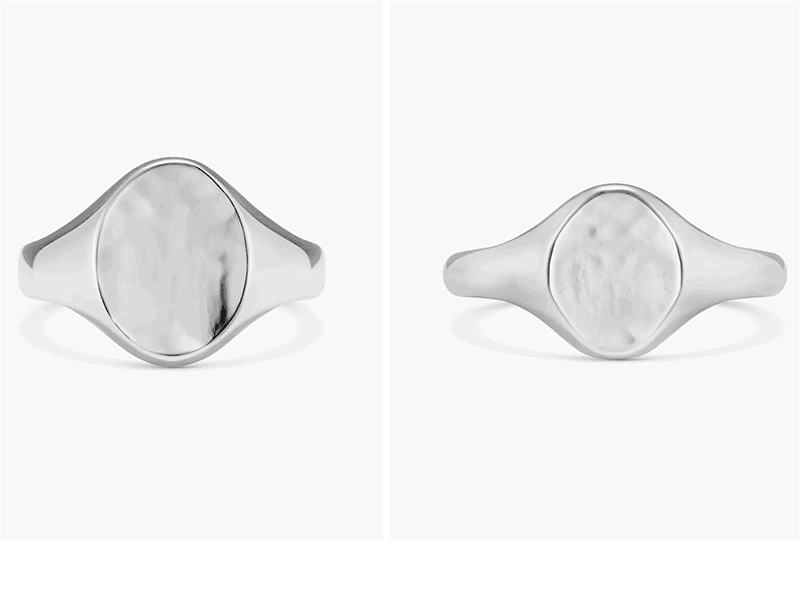 SILVER FROM X-RAYS RECYCLED AS SUSTAINABLE JEWELRY
The 886 by The Royal Mint collection gives old X-ray film a new purpose, but while virtuous, it's not terribly visually interesting. In Wallpaper*.