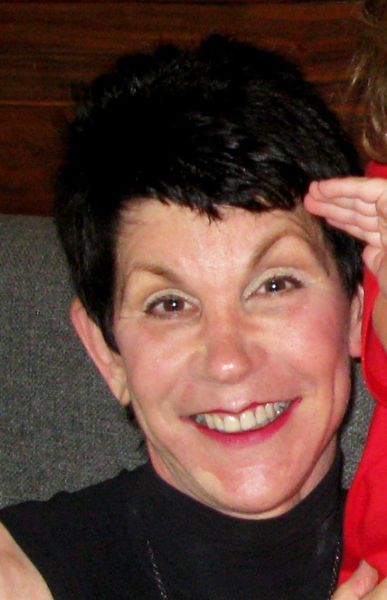 My Favorite
Either I am very fickle or very full-hearted, because whatever piece of jewelry I am wearing is my favorite. However fascinated I am by a piece lying in a beautiful case, my experience of the displayed jewelry does not compare with the magic of the one surrounding my neck, attached to my chest, circling my finger, or piercing my ear. Each wearing, enriched by the memory of other places the piece and I traveled together and the occasions we jointly commemorated, enhances the pleasure.
Still, there is the passion of the very first time. Mine was occasioned by a necklace composed of hundreds of tiny silver pieces that Tone Vigeland hand-rolled into oval sculptures and wove into an elongated neckpiece. How distinctly I remember the necklace dipping to points in the front and back, as I laid the body-hugging metal across my shoulders. Looking in the mirror, I saw the variously refracted rays of light illuminate the surface of the fantastic metal stole into different and changing patterns and hues, reminiscent of the color and texture variations in fur and every bit as luxurious. The piece is heavy, not unbearably heavy, but heavy enough that I was aware of its presence, an armor against evil forces. When I wore it then – and every time I have worn it since – I move with deliberation and confidence.
The 'One That Got Away'
The monkey ring led to my passion for Bishoff work and still feeds my attraction to the representation of human characteristics in animals that originated in the first human artistic expressions and continues today in the edgy, human-traited animals erupting from the imaginations of this generation's technology/animation-bred artists. How wonderful it would be to look down at Bishoff's monkey on my finger, while wearing German jewelry artist Alexander Blank's sculpted fish brooch or American Emily Cobb's necklace of frolicking foxes! Alas, I cannot. Manfred Bishoff's monkey ring is the one that got away.
Being A Collector
I have been buying art since I was in college . . . inexpensive works (I had no money) that appealed to me and wonderful unlimited edition posters. I was a hippy in the 1960s and believed material possessions were a bad thing, so I resisted 'collecting' art until my husband Peter made me see how important collecting is to the production of art and its preservation. Every time we went to a museum, he pointed out how many of the works were donated by collectors! That was in the early 1980s. We collect sculpture, painting, drawings, photography (to a lesser degree) film and video (to a lesser degree) and jewelry (which we began collecting in mid/late 1980s).
We collect primary market work, as the artist then benefits from the purchase (and we can afford it). We share our collection by allowing classes of students and museum and other art groups to visit and we only buy work that both of us agree on. We buy pieces slowly, after many looks and investigation of the artist. The first work of each artist we buy is early work of somebody who is not well known and, particularly in the beginning, artists who were out of favor among the general collecting population. Thus we started our collection with works by the Minimal, conceptual and like-minded artists: e.g. Donald Judd, Dan Flavin, Sol Lewitt, Robert Mangold, Dorthea Rockburne, Alan Charleton, David Rabinowitz, Robert Ryman, Ellsworth Kelly, Dan Graham, Barry LeVa, Andy Warhol (who we consider a conceptual artist) Sherrie Levine, Cildo Merieles and many, many other Brazilian and Cuban artists. Though the works had not been previously owned, a good number are from the 1960s. They had just never been sold. At the same time, we bought local artists and other young artists. We came to the Europeans later than artists from America, mainly because of access, but have been collecting them since the 1990s and have particular concentrations in Thomas Schutte and Isa Genzkin.
We keep buying steadily but slowly and almost always buy a second (or third or fourth or fifth or . . .) of artists we like. In recent years we have concentrated almost exclusively on conceptual artists: Rachael Harrison, Paul Chan, Kelly Walker, Seth Price . . .
As for our jewelry collection, I would estimate about 100 original works, but really I have no idea. I have the old masters like Gijs Bakker, Matinazzi, Bishoff, Peter Chang, Georg Dobler(early only) and Tone Vigeland in depth and single pieces by Albert Paley, Helen Shirk (actually two) Olaf Skoogfers, Judy Onofri and many others. I have eight to ten pieces of Svenja John, Alexander Blank and Jiro Kamata, several pieces by Emily Cobb, Despo Sopholocleous and Mia Maljojki and a couple of pieces each by many very young artists who studied in Munich and at the Tyler School in Philadelphia. I also have a number of edition works from Chi Ha Paura . . .?
I both wear and display my jewelry.