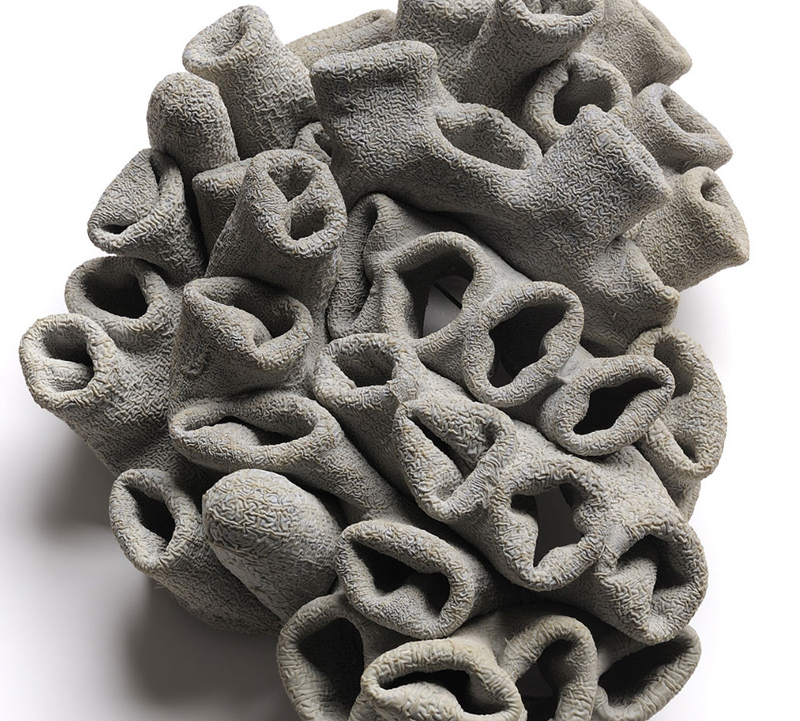 Most people wouldn't give a second look to the material that Anja Eichler is fondly referring to. In fact, this material is normally looked at for its function, not its aesthetic value. This elephant skin material she describes as both wooly and coral-like is a run-of-the mill, commercially produced work glove. The work constructed from this material is offered as both jewelry and sculpture, but Anja is most interested in the work's relationship to the body.
"I see my pieces as sculptures for the body. Wearability is important for most of my pieces since wearing them as a sculpture, and thus a body extension gives them a different meaning than standing alone as an isolated object."
As "body extensions" they form a sort of light weight barnacle – one that invites touch through the tactility of this curious looking materials.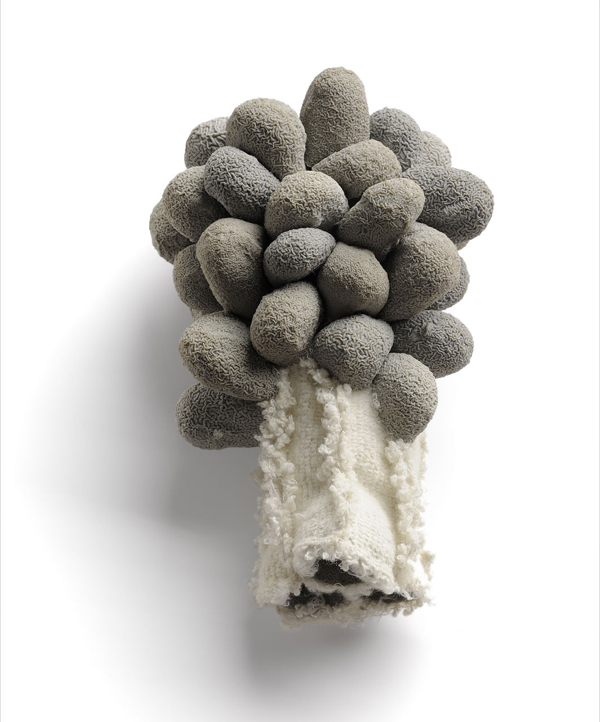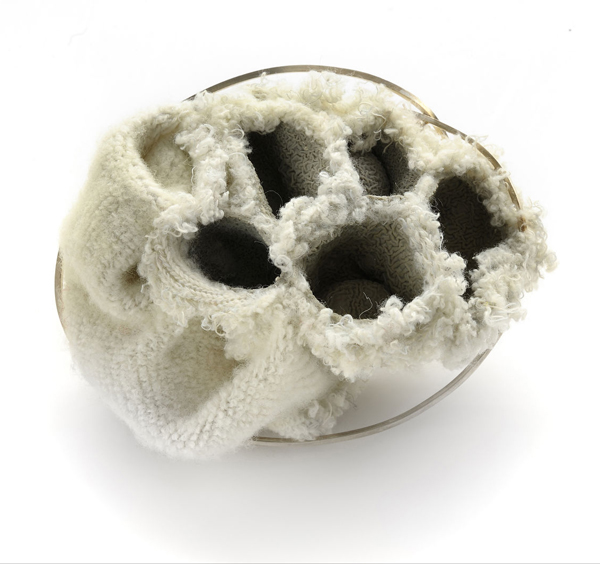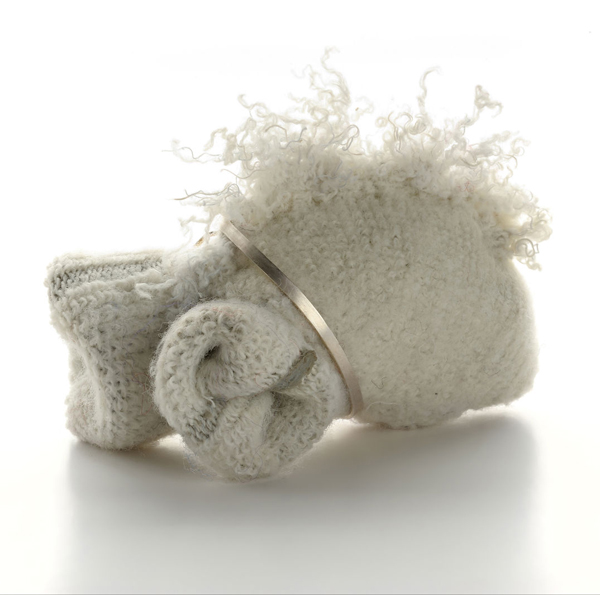 "The forms that came out tend to be organic, which is no surprise given the appearance of the material and the fact that the starting point is a glove, which of course already represents an organic form."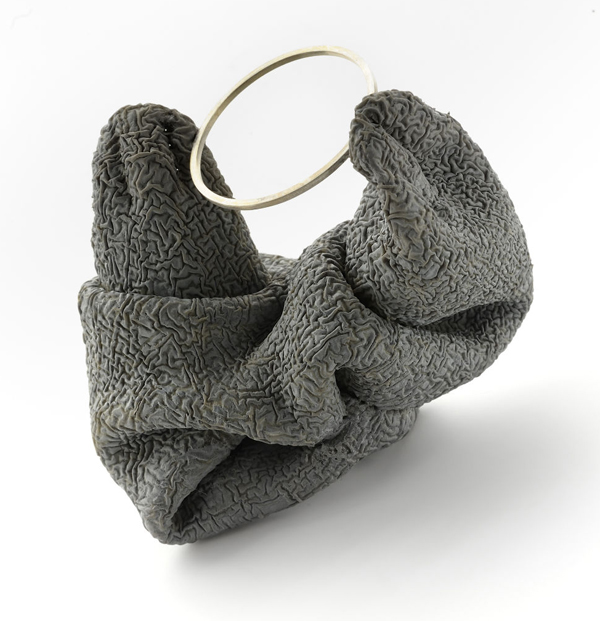 Through deconstruction and reconstruction Anja loosened the relation to the intended use of the fabric, and in doing so created a discovery space for the viewer. It is in this space we re-experience this material in a new way, where contexts shift and our perception is changed.
Kerianne Quick is an American materialsmith and craft writer currently living in Amsterdam, The Netherlands.