February is Black History Month in the United States. To honor this, all month AJF is spotlighting articles and videos we've previously published about Black makers and/or by Black writers.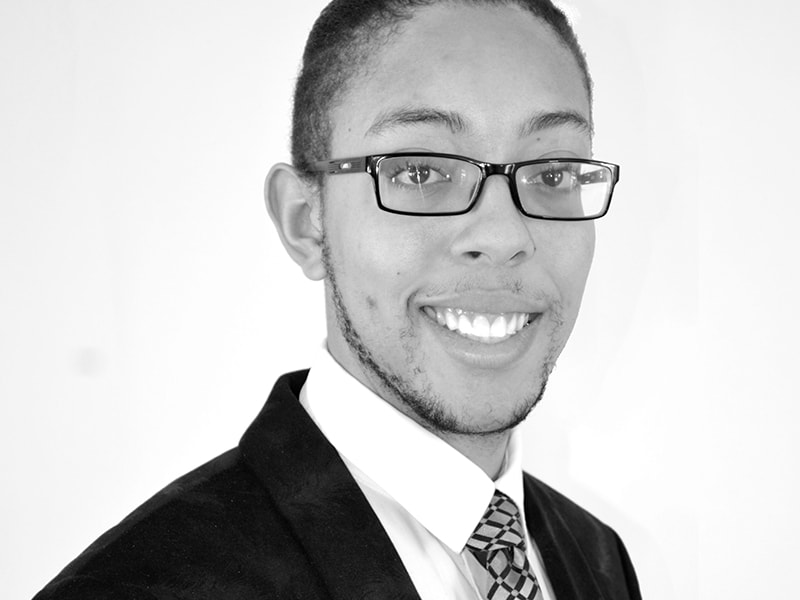 Today we focus on Sebastian Grant's scholarship. Grant is a curator, art historian, and professor at Parsons School of Design. In 2022, he published the first article in a series called Black Jewelers: A History Revealed. The series started with an introductory article that stated Grant's goals:
I have been interested in looking for new ways that we in the jewelry world could expand our knowledge of the figures in the past who have shaped our world today. In this series, we will explore the various stories of different Black artists who were involved in jewelry. Some were full-time jewelry designers, others multidisciplinary artists, and still others came from the art and fashion worlds. They contributed bold new styles, experimentations with materials, and new points of view coming from the African American experience.
Read the series introduction here
Grant named many of the artists whose work he planned to examine. Among them: Winifred Mason, C. Edgar Patience, Patrick Kelly, Betye Saar, and Vaughn Stubbs. He began by penning an article about Curtis Tann (1915–1991).
This artist serves as an example of a great name and a prominent person in the world of jewelry whose efforts have yet to achieve the recognition he deserves. While Tann's name hasn't been prominent in the world of art and design, his contributions and his connections to some of the most important figures in contemporary art show the amount of influence he brought with his creative talents. From his whimsical work in enamel on copper to his early experiments with tie dye and batik, Tann's career throughout the mid-20th century produced stellar design and creative triumph, especially in the field of jewelry.
Later in his career, Tann became the first full-time director of the Watts Towers Arts Center. It was the first organization to bring arts education to the children of the South Central Los Angeles community.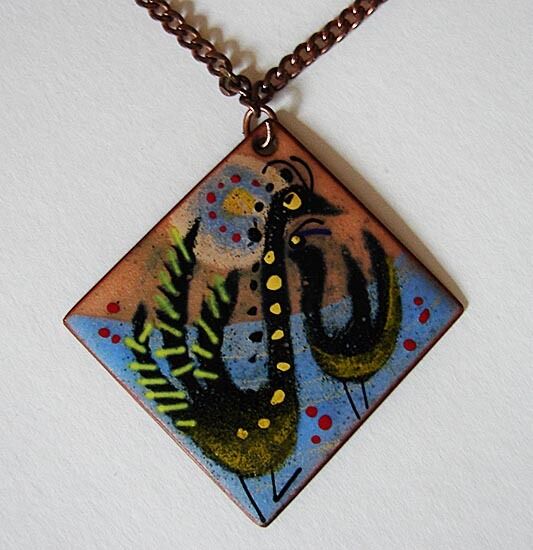 Read Sebastian Grant's article, Curtis Tann: Almost Lost to Time, here
Grant's next article in the series focused on Bill Smith (1933–1989).
For the revolutionary fashionistas of the 60s and 70s, Bill Smith was there to dress them in jewelry. He was a designer regarded as a sensation, awarded for jewelry styles that captured the freedom and exuberance of the era. The covers of fashion magazines showed his long strings of pearls and large spring collars around the necks of models both famous and unknown. Yet for a designer who gained great love and adoration from the fashion world, his story suddenly disappeared, and his legacy became a forgotten page of the great textbook of history. How did he rise to such a point of acclaim, and how did he disappear so quickly?
Smith designed a pantsuit made of strings of Turkish coins. A matching pair of bralette and trousers were made only of pearls. He designed many other unorthodox things. "You can use anything you want to," Smith said in a 1969 interview with The Kokomo Tribune, "but don't make it look like what it is—give it another dimension."
Read Bill Smith: Prince of False Pearls here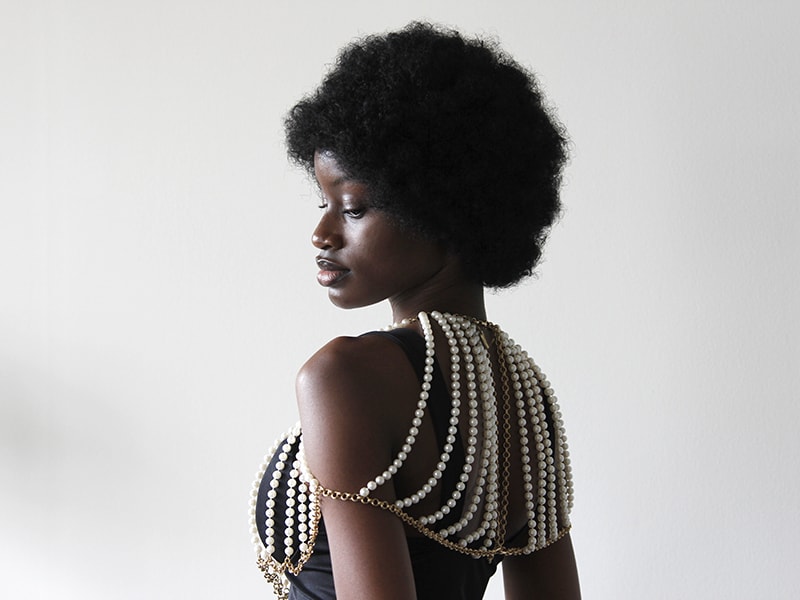 A few months after his article on Smith published, Grant went on to interview JoAnne Spiller. She had organized the exhibition Bill Smith: Madison's Visionary Jewelry Designer, which showed in Smith's hometown of Madison, IN, from October 18–December 9, 2022. It's wonderful that this artist is once again receiving notice!
Read A Hometown Exhibition of Bill Smith's Jewelry: In Conversation with JoAnne Spiller here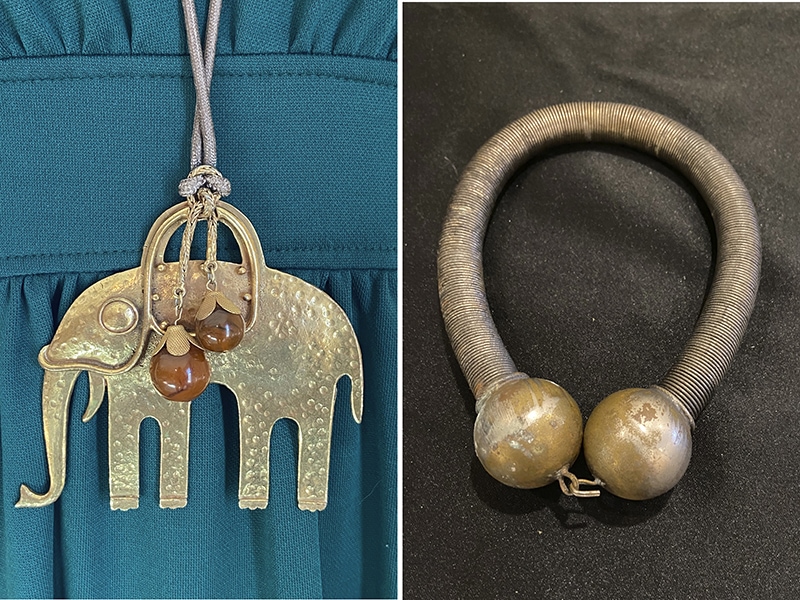 Grant wrote an obituary for Terry Castro, the founder and designer for Castro NYC, too.
Art jewelry's rock-n-roll designer, Terry Castro, of Castro NYC, unexpectedly passed away on July 18, 2022, of a heart attack. He died in Istanbul, where he was based. Through his originality in mixing antiques with African design, Castro pushed his work to always live up to his artistic ideals. He often went without commercial prominence in order to stay true to his vision of displaying Black excellence in jewelry design.
Read Terry Castro, of Castro NYC: 1972–2022 here
Grant has also written for Metalsmith and lectured at the Museum of Fine Arts, Boston. He won the 2022 Lois Moran Award for Craft Writing. We look forward to his next article in the Black Jewelers: A History Revealed series. In it, he will turn his attention to Coreen Simpson. She began designing jewelry in 1982. Her signature piece, The Black Cameo, launched in 1990. The collection designed around it continues to be listed for sale on Simpson's website.