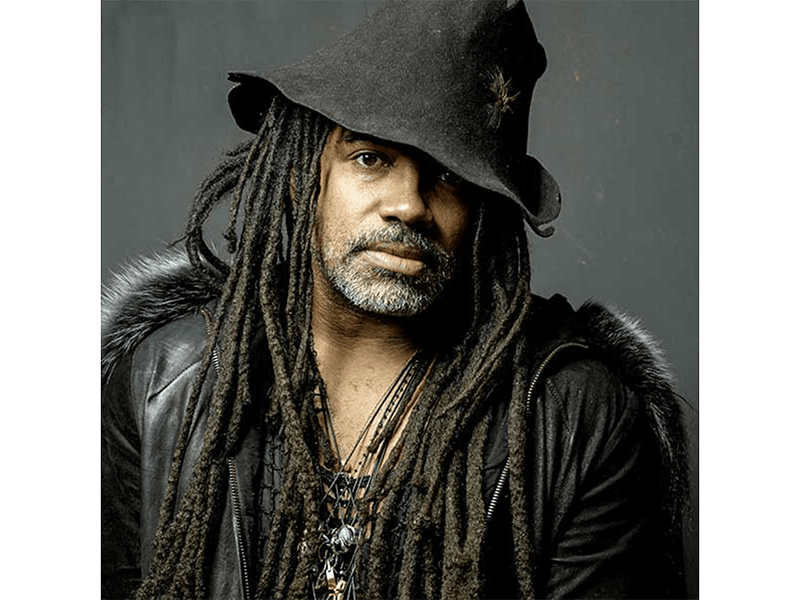 Art jewelry's rock-n-roll designer, Terry Castro, of Castro NYC, unexpectedly passed away on July 18, 2022, of a heart attack. He died in Istanbul, where he was based. Through his originality in mixing antiques with African design, Castro pushed his work to always live up to his artistic ideals. He often went without commercial prominence in order to stay true to his vision of displaying Black excellence in jewelry design.
Castro was born in Toledo, OH, in 1972, to a family of black, Mexican, and Native American heritage. Religion played a big role in his early life. He grew up with a Christian mother and a Jewish stepfather. Although he himself did not follow any organized religion, he retained a spirituality and interest in religious matters that was greatly influential in his work.[i]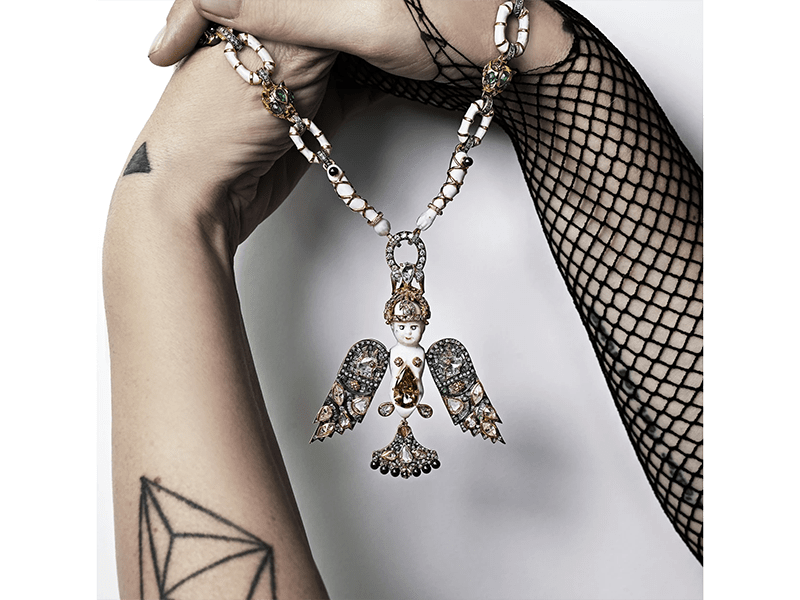 After growing up in Toledo, he moved to Chicago to pursue a career in fashion. He then moved to New York in search of his big break. There, he found some success having his garments carried at Barney's New York, contributing as a designer to the Japanese brand IF SIX WAS NINE, and having his work featured at several trade shows around the world.[ii] At the same time, he began designing jewelry and selling it on a sidewalk table in SoHo to support himself. He stated in an interview that his inspiration to work with jewelry came from a conversation he had with a jewelry store owner, who, after Castro asked how to get into the business, suggested he "learn how to repair jewelry" because it provides steady income for a jewelry shop.[iii]  This skill allowed him to become more inventive with his pieces.[iv] Eventually, one of his clients suggested he start his own jewelry line, and he founded Castro NYC in 2006.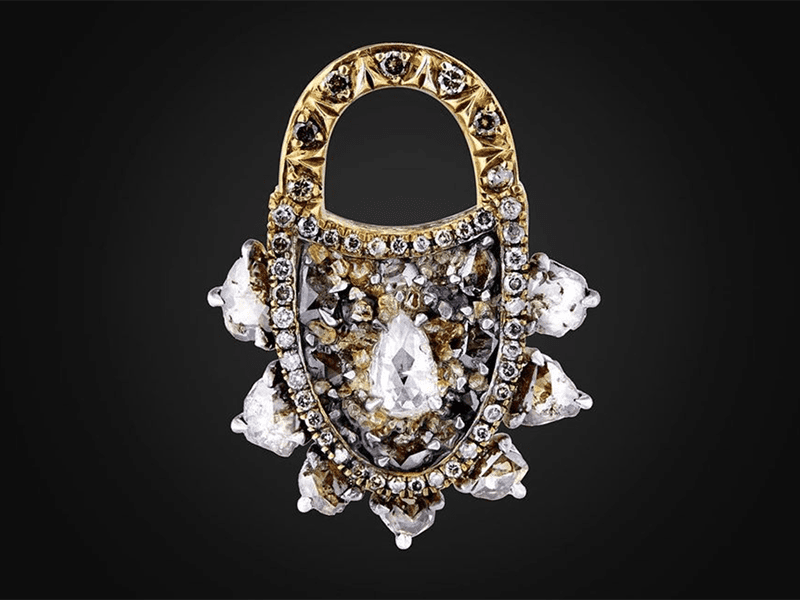 Castro's work often featured antique objects he found in flea markets, which he combined with gemstones and references to African abstraction and medieval reliquaries. Often his pieces used historical European techniques to expose their African influences. Castro once stated, "As I was doing […] research, for example on [Gothic] cathedrals, where did that influence come from in Spain? Oh, it came from the people who crossed over from Africa. […] So, I am not really doing Gothic, I am actually doing African."[v] Noting the Islamic influences in Spanish Medieval architecture, this bold remark critiqued a Eurocentric understanding of history that obscured the more complex origins of design.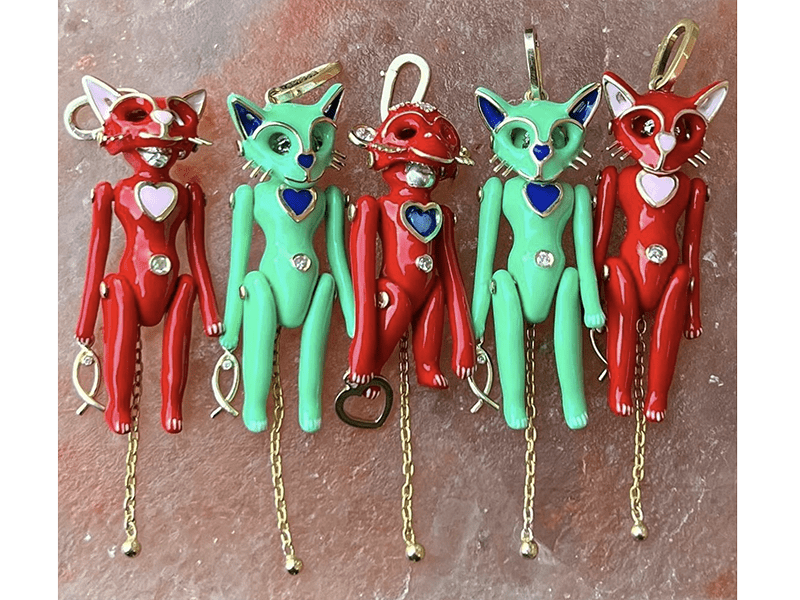 From Castro's spirited mind often tumbled pieces containing cartoon-like figures or parts of nineteenth-century porcelain dolls, adorned in expensive rubies and emeralds. Many of his subjects contained symbolic themes, from his use of monkeys, which served to remind us to embrace movement, to the presence of masks that challenged us to reveal what hides behind the exterior personas we perform throughout our lives.[vi]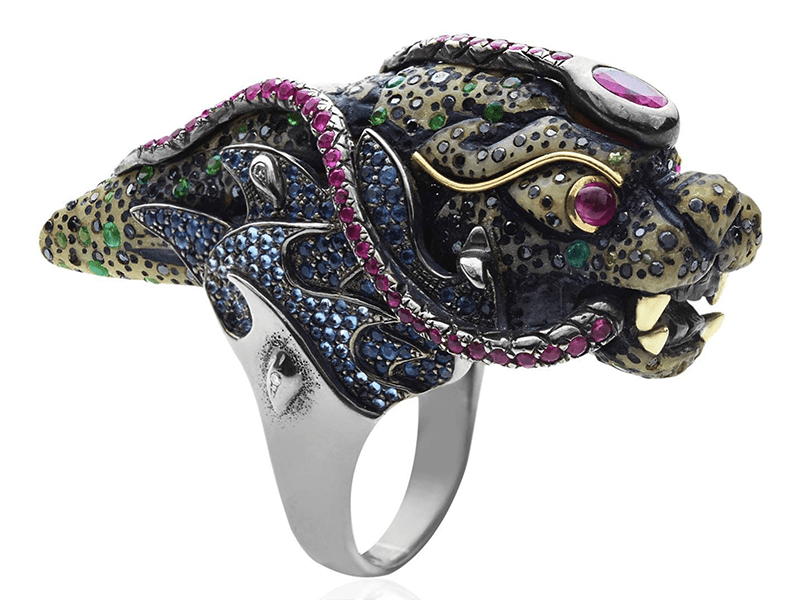 The whimsy of his designs and his fun in the process paired with a sense of serious passion. He always tried to make the 35 one-of-a-kind pieces he created each year "at the highest possible level."[vii] In a recent interview published in Metalsmith magazine, Castro noted that "making [creates] a relationship with your piece."[viii] His statement demonstrates the care and dedication Castro took in making each of his pieces with the quality and playfulness that defined his brand.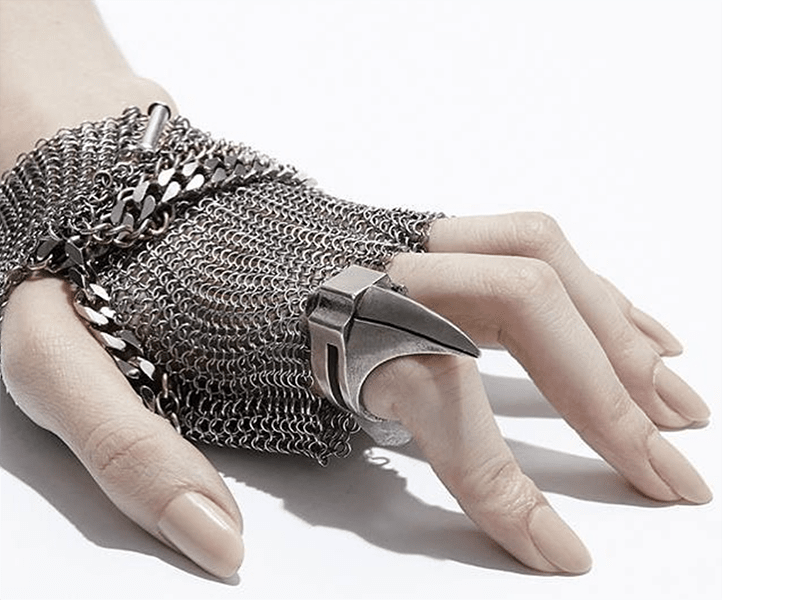 The beautifully unique hallmarks of Castro NYC certainly found an audience of patrons and supporters. Notable clients included Steven Tyler, Whoopi Goldberg, and Billy Gibbons, of the band ZZ Top. Although not a musician himself, Castro's work and persona had a rock star quality that questioned convention and lived for authenticity, attributes appreciated by his customers. His works were featured on the covers of Forbes, Vogue Latin America, Vogue Mexico, and many other magazines. Castro's jewelry was also featured in the book Rock Star Chic and on television shows. Woody Harrelson wore Castro's jewelry in the 2013 film Out of the Furnace, which starred Christian Bale in the main role.
Castro was among the artists exhibited in Sotheby's 2021 show Brilliant & Black: A Jewelry Renaissance. The show was the first produced by a major institution to focus on Black jewelry makers in America. It aimed to show the "pinnacle of Black excellence" in art jewelry.[ix]
Castro is survived by his family, including his son, Sir King Castro, who announced Castro's death.
[i] Drawn from answers to questions the author emailed to Sir King Castro, Terry Castro's son, on August 1, 2022.
[ii] Ibid.
[iii] Mazzi Odu, "Castro NYC: For the love of Jewellery," Magnus Oculus, last modified September, 2021. https://magnusoculus.com/castro-nyc-for-the-love-of-jewellery/. Although he's considered a mainly self-taught artist, Castro did take classes in jewelry repair and diamond setting at Drouhard National Jewelers School, in Mansfield, OH. A photo exists showing Castro holding a diploma from the school, but any date that might be on it is not in the frame. The school's owners estimate he attended in the late 1990s, but they did not find an exact date in their records.
[iv] A recent article in Metalsmith magazine that interviewed Castro described him as a self-taught metalsmith. Leslie Shershow, "Flow: Searching for Infinity," Metalsmith Vol. 42, No. 1, 2022.
[v] Odu, "Castro NYC."
[vi] Taken from an Instagram repost on @CastroNYC from @journaldesbijoux, posted January 13, 2021.
[vii] Odu, "Castro NYC."
[viii] Shershow, "Flow."
[ix] Alice Kemp-Habib, "Celebrating the Brilliance of Black Designers," Sotheby's, Last modified 2021. https://www.sothebys.com/en/articles/celebrating-the-brilliance-of-black-designers-1.