My final day as the director of Art Jewelry Forum is coming fast. As we enter this season of reflection, I wanted to share some important news with you–watch out, there are numbers and percentages!
When I was brought into leadership at AJF in 2015, the organization had been operating since 1998 as a scrappy upstart. With no permanent staff, 25% of the operating budget contributed by a single foundation, and an ad hoc organizational structure, there was a lot that needed to be done. As the first manager and then the first executive director of AJF, I was tasked with moving the organization toward a self-supporting and sustainable model.
Over the years, through your membership in AJF along with the collective actions of the board, the work of an incredible array of talented temporary and, eventually, permanent staff, and a lot of behind-the-scenes activity to streamline and professionalize AJF, I'm pleased to report the following:
We no longer depend on private family foundation funds
Our revenue has increased by 40%; we now have a $300,000 operating budget
We have three (3) employees and, as of 2018, offer benefits to our full-time employee, including a remote working stipend and health insurance
AJF's bylaws and guidelines were revised, adding board term limits, board giving parameters, and definitions of roles and responsibilities
We have new structures in place to aid in recognizing, cultivating, and engaging our growing membership, which has increased 25% since 2015
We have policies, handbooks, and procedures where none existed before, increasing efficiency in all areas
Our social media platforms are exploding, with over 60,000 followers, up from 17,000 in 2015
AJF's website is updated, interactive, and mobile-compatible, with a growing readership of over 110,000 international visitors
The AJF community is doing valuable work for every jewelry artist, curator, and enthusiast. Becoming self-supporting and viable has been a group effort, and I'm pleased that together we've made the organization not only sustainable, but a vibrant and growing community.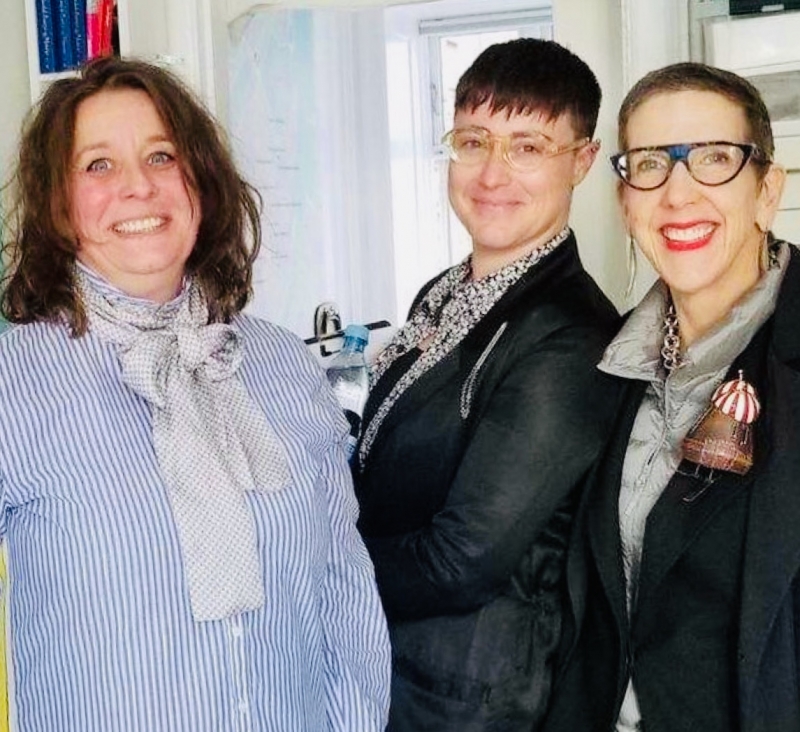 As you already know, Yvonne Montoya has been hired as the next director of AJF. She's a great choice to continue the current growth, and brings new skills and insights to achieve even more for AJF—it's very exciting!
A special thank you to our members whose engagement made these incredible improvements possible. Experiencing jewelry, whether directly through AJF events or virtually through the website, is how we connect not only to each other but to the beauty and intelligence of art jewelry. It's also how we influence the cultural relevance of jewelry. By wearing jewelry, by caring about jewelry, and by experiencing the world of jewelry, we contribute to its visibility.
Thanks again for being part of AJF's community. I've enjoyed being such an active part of this special world and will continue to cheer for AJF's continued success.