Susanne Altmann, Patti Bleicher, Karl Bollmann, and Olga Zobel Biró, Margit Jäschke: Kairos (Stuttgart: Arnoldsche Art Publishers, 2022).
Kairos, a bilingual publication (in German and English), was published in 2022. It marked the occasion of four monographic exhibitions celebrating the work of visual artist and jewelry designer Margit Jäschke (1962). The Grassimuseum and Schmuckmuseum Pforzheim, in Germany, contributed to financing. The exhibition was therefore on display at both locations in 2022. Two more exhibitions will take place this year, in German venues as well.[1]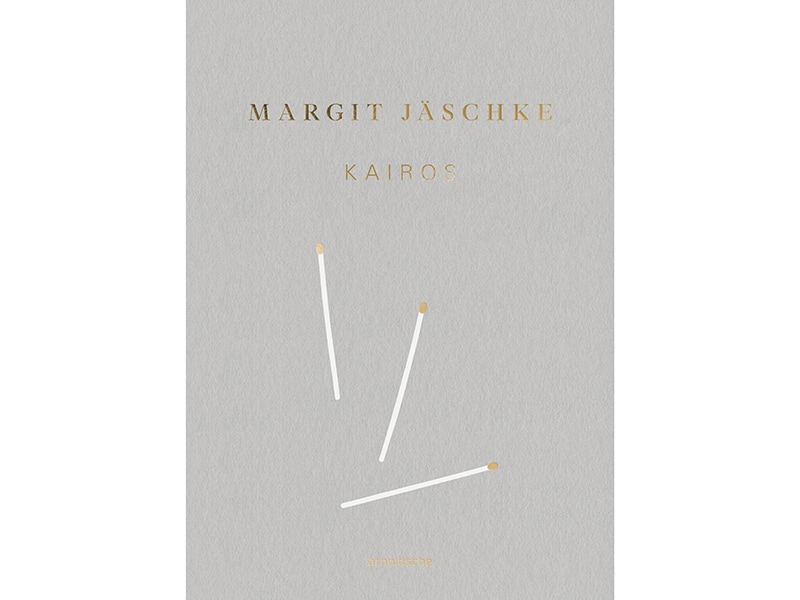 At first sight
The front and back of the book are made of uncoated rough gray cardboard. Pretty uncommon, you don't see that very often. The cover shows letters in gold with the title and the name of the publisher: arnoldsche. In between, three tumbling white matchsticks with gold heads.The spine is made of shiny fuchsia textile. The endpapers are a plain deep purple. On the outside, the whole looks sleek and minimalistic. This contrasts with the many images of Jäschke's organic work presented in the book.
The title page shows the same image as the cover. The colors, though, relate more to Jäschke's work: gray and (soft) green. The publication was designed by Mathias Beyer. He did a great job.
Many detailed images
Aside from jewelry, the book also features collages, paintings, drawings, and objects made by Jäschke. Sometimes it's hard to discern if the depicted object is a drawing, a collage, or a jewel.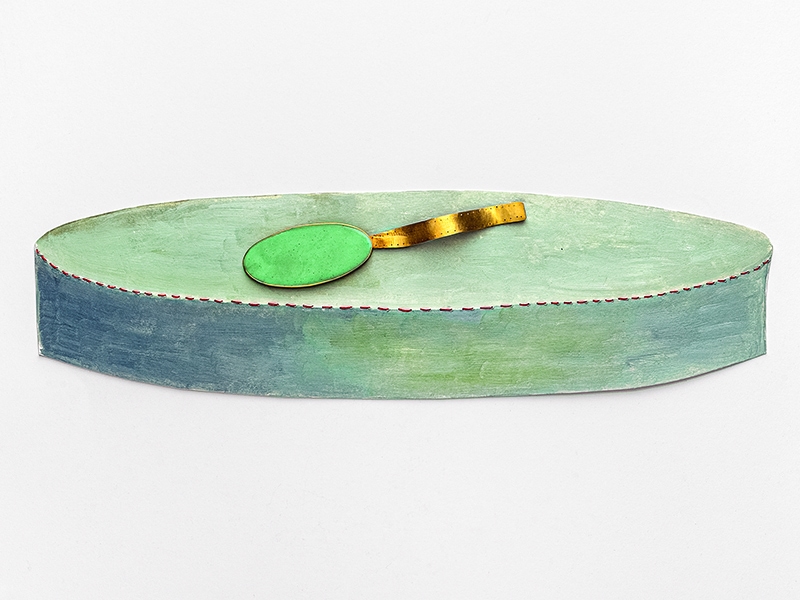 This shows the consistency and intertwinedness of the artist's work. The depicted artworks span a period of three decades. The oldest on display is dated 1992 and the newest is from the year in which the book published: 2022.
The works of art are not displayed in chronological order. Nor are they sorted by categories. Everything is beautifully photographed and shown with large images.
Not all pages have a page number. When page numbers are listed at all, they appear in a small, unobtrusive font. The publication is about the pictures, not about the texts, chronology, categories, or page numbers. If you like Jäschke's work, that's a huge treat, and you can spoil yourself with the various objects depicted in great detail. The majority of the photography was taken by Jakob Adolphi.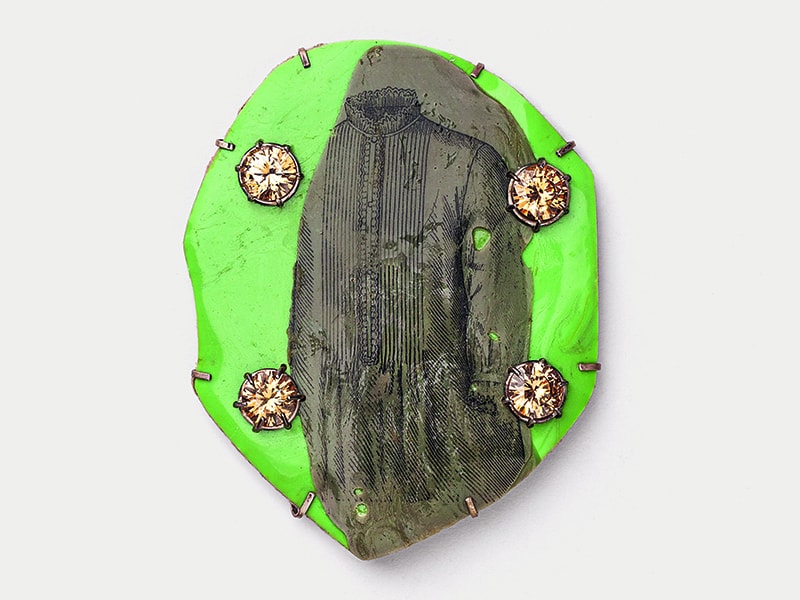 Unguided visit
After eleven pages showing images of jewelry and other objects comes a two-page text by the late collector and connoisseur Karl Bollmann (1943–2022). He and his wife, Heidi, have been friends with Jäschke for many years. Bollmann talks about his personal associations with a brooch by Jäschke. After that he wishes the reader a pleasant time with her or his own thoughts when going through the book. Bollmann's contribution is followed by 20 images and another short text by the German art historian Susanne Altmann (1964).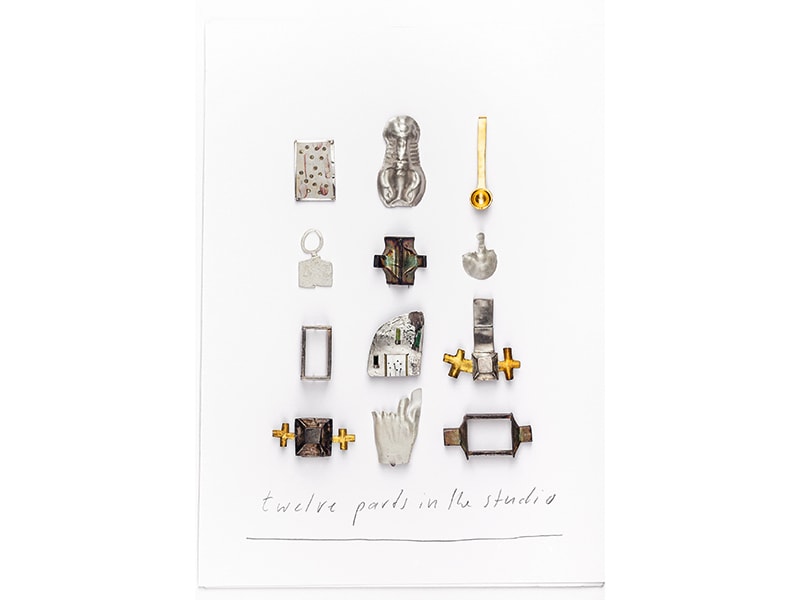 Twelve thoughts like links in a chain
Altmann specializes in the avant-garde of the former DDR (Eastern Germany). She describes the art of Jäschke—born and raised in the DDR—on the basis of 12 reflections, like links in a chain. In her first thought she delineates, among other things, how Jäschke uses intrinsically worthless or even discarded objects in her work. Jäschke then refines these discarded materials and transforms them into objects with a completely different yet individual character.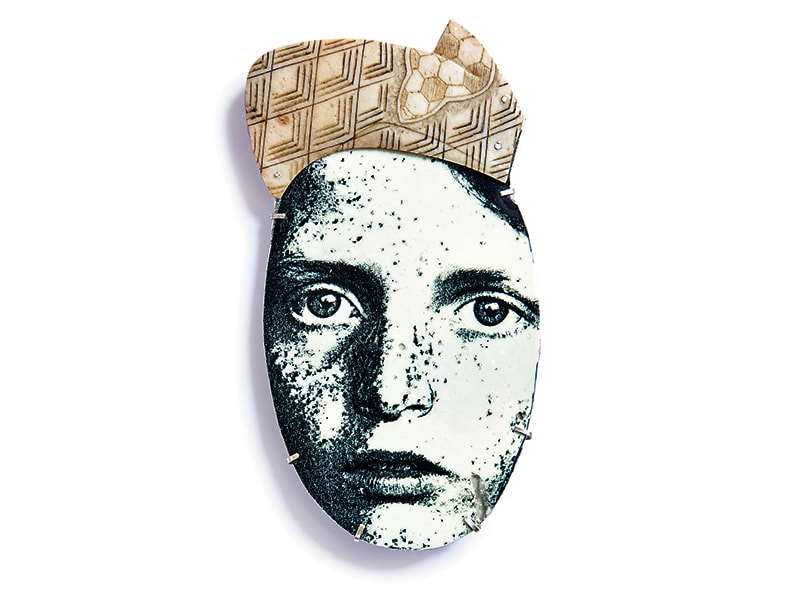 Achille Mbembe's concept of care and repair
In Jäschke's work, the materials used have no hierarchy in terms of preciousness: everything is treated with the same care and attention. In this regard Altmann mentions the scientist and philosopher Achille Mbembe (1957), from Cameroon, with his ideas about the reshapings of life that become possible when we rethink repair. On the African continent, many goods are dumped from, among other places, European countries, and then repaired by the local population. Care and repair is about an intuitive way of knowledge, from which much can be learned.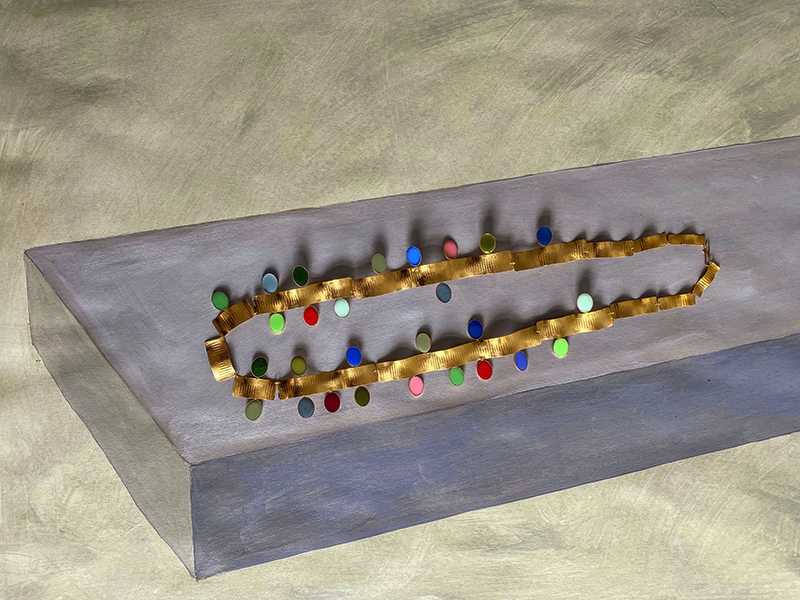 Margit Jäschke on Margit Jäschke
After another series of large, detailed images follows a text by Jäschke about her working methods. It starts with a fragment by the American poet William Carlos Williams (1883–1963). For Jäschke, her art is not about the material. Nor is it about the idea. Everything revolves around the moment.
The Greek god Kairos is the god of the right moment. He is the youngest divine child of Zeus. It is the artist who has to seize the right moment; to strike at chance and momentum. Furthermore, Jäschke describes her work as an artist as an autobiographical process. More generally, Jäschke views human actions as autobiographical acts. That's why Jäschke sees her studio as a living organism, sprouting from her head. Everything is always in motion. Serendipity is thus fundamental in Jäschke's oeuvre.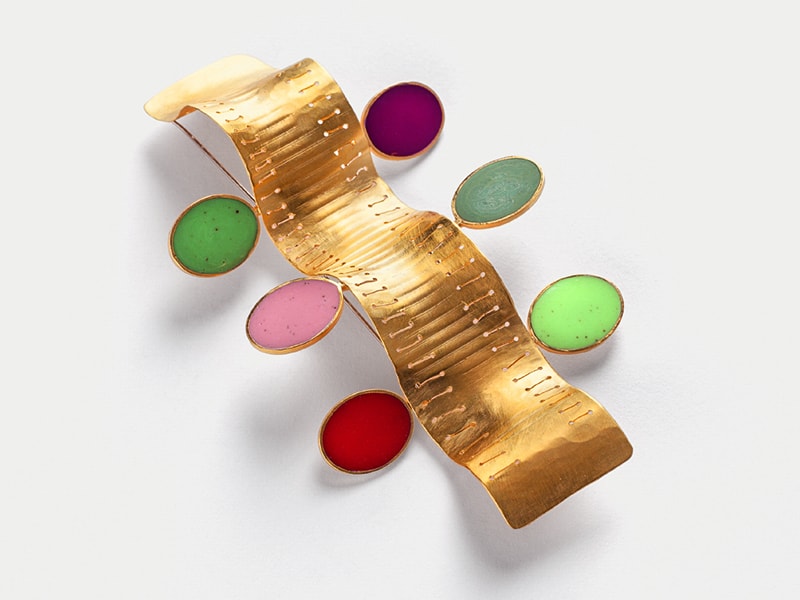 Life and work intertwine
After another series of beautiful images, a short text by Patti Bleicher. Together with Eileen David, she opened Gallery Loupe, in Montclair, NJ, in 2006. From 2014 onward, the gallery has presented Jäschke's work.
Bleicher describes how she visited Jäschke and her partner, the jewelry designer Georg Dobler, at their home in Halle, Germany, in 2015. What struck her immediately was the harmony between the artist's work, her daily environment, and her daily life. Coral red colors, well known from Jäschke's jewelry, also appeared everywhere in the house. Bleicher reports that Jäschke sees herself not so much as a jewelry designer but as a visual artist. No sketches precede Jäschke's jewelry. The jewelry itself can be regarded as sketches.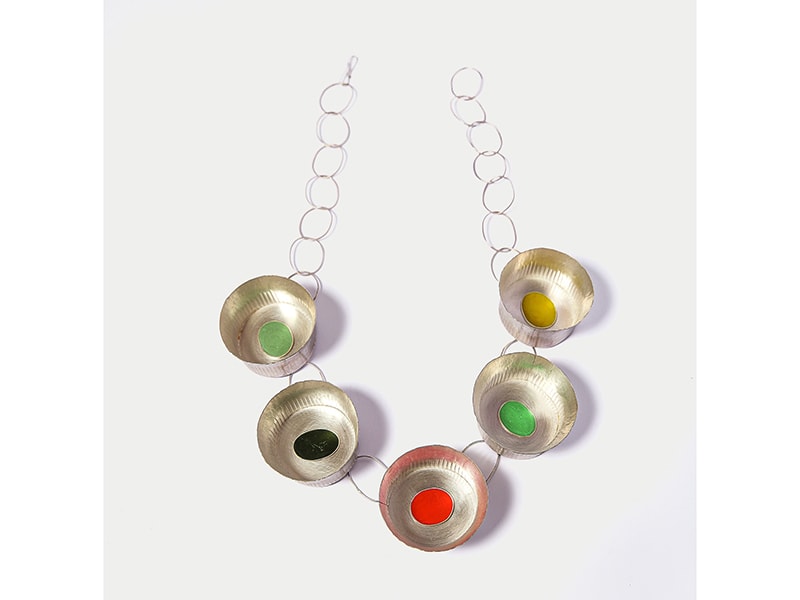 Quote from Tacita Dean
Olga Zobel Biró, of Galerie Biró, in Munich, wrote a contribution to the book, too. It consists of a citation and a letter. A quote from the British artist Tacita Dean (1965) is followed by a personal note from Zobel Biró to Jäschke. Dean's quote hints at serendipity, and Zobel Biró, like Bleicher, describes the harmony in the house where Jäschke and Dobler live and work together. It's striking that while Jäschke's work is approached or presented in an integrated manner, it is nevertheless conceived in separate places: Jäschke makes her jewelry in a different place than her drawings, collages, and paintings.
A very conscious book design
The book concludes with captions of the displayed images and a resumé of the artist. As stated before, there is no table of contents. It is therefore more about the images and the perception of them by the reader, or rather the viewer, than about the text. Despite the key concepts in Jäschke's work—Kairos and serendipity—nothing in this monograph about Jäschke seems to have been left to chance: It has been meticulously attended to and provides a beautifully presented picture of Margit Jäschke's rich oeuvre as an artist.
[1] The exhibitions:
Kairos, Margit Jäschke, Schmuck Objekt Installation, Grassimuseum, Leipzig, Germany, May 5–September 25, 2022. Curated by Sabine Epple.
Margit Jäschke – Kairos, Schmuckmuseum Pforzheim, Pforzheim, Germany, December 9, 2022–April 16, 2023.
Galerie Biró, Munich, Germany, March 9–April 15, 2023.
Museum für Kunst und Gewerbe Hamburg, Hamburg, Germany, November 2023–April 2024.