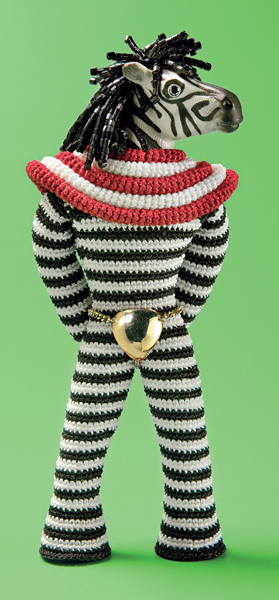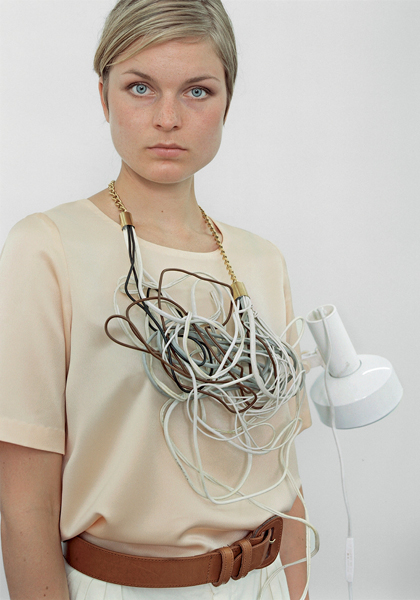 All of a sudden, jewelry has several: not only do we have den Besten's book, but also Roberta Bernabei's Contemporary Jewellers: Interviews with European Artists and Thinking Jewellery: On the Way Towards a Theory of Jewellery, an anthology edited by Wilhelm Lindemann (both 2011).
As befits a compendium, den Besten's book concentrates on discussions of individual jewelers and artists, which are grouped into one of seven general themes. They are, in the order in which they appear: jewelry and photography; jewelry as installation; storytelling and narrative; jewelry 'on the fringe' (which seems to involve relational aesthetics and more installations); the body; the ornamental; and traditions. There is also an introduction that broadly considers the meaning of jewelry, largely through historical examples.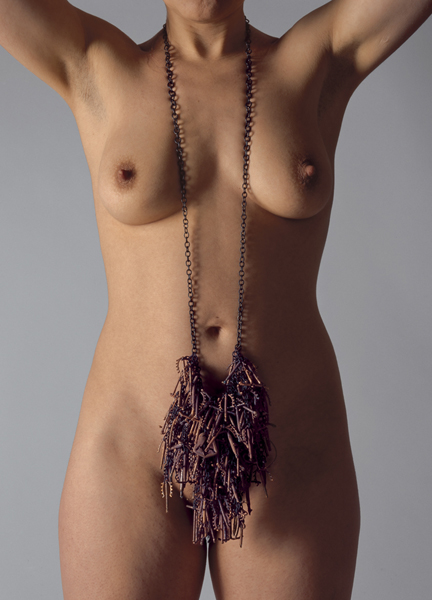 Interestingly, On Jewellery doesn't have a chapter on conceptual jewelry. This is not an omission, though. Den Besten regards all jewelry as being inherently conceptual, which is a wonderfully enlightened attitude. I can't agree, but most of the work she considers does, in fact, qualify. This is very much a book about the various concepts that presently inform studio jewelry.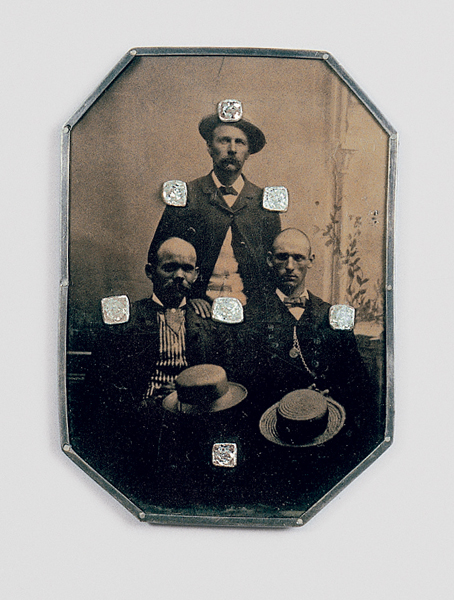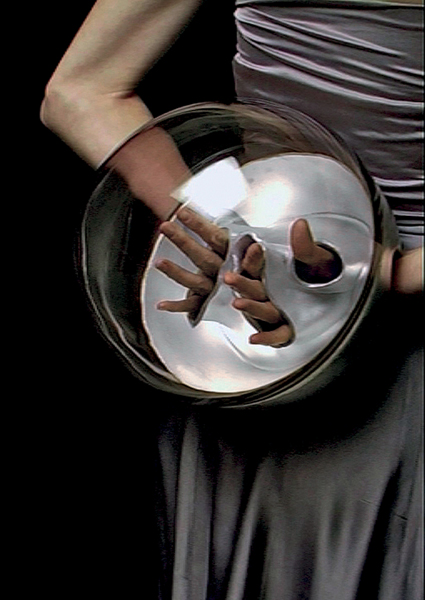 There was one thing that annoyed me, though. Den Besten seems to be totally in love with non-craft forms like installations and performances. She spills a good deal of ink on projects that could never be described as actual jewelry. Instead, these artworks – and they are art – take jewelry as a subject. This divide between actuality (the thing actually being a piece of jewelry that you could wear) and referentiality (the thing being about jewelry, but not jewelry itself) is the cause of a certain amount of confusion. What exactly is the status of a work that is about jewelry, but can't possibly be worn? In this case, most of these installations and performances are not jewelry at all.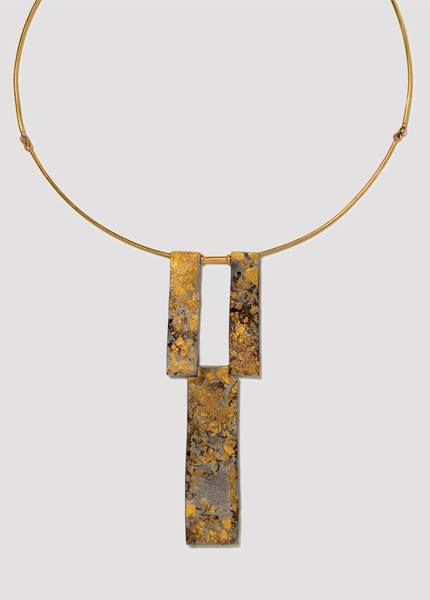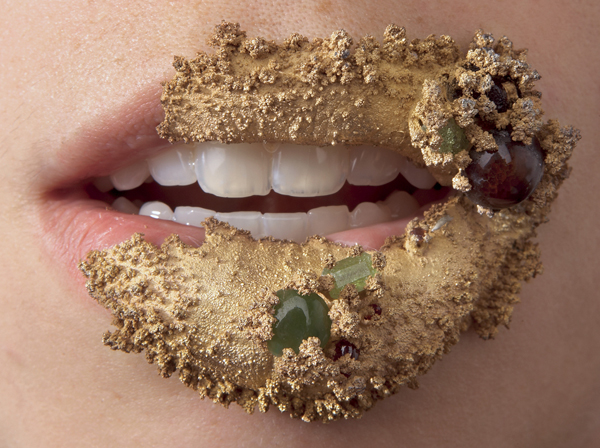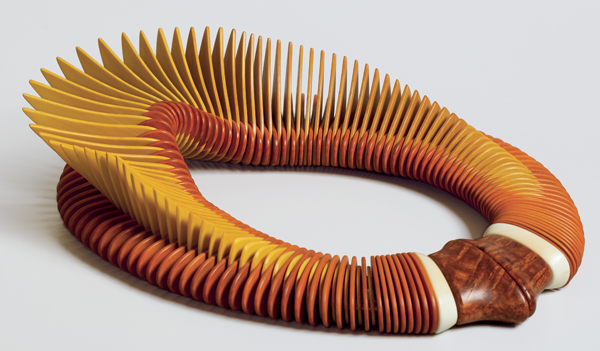 I also wish den Besten had dealt directly with several important issues. What are we to make of quasi-jewelry that will never be placed on the body in a social space? Isn't much of the power of jewelry lost if it's only treated as an idea? And what of sloppy jewelry? How are we to deal with intentionally bad craftsmanship, especially now that it's so popular among young jewelers?
Nonetheless, I would recommend On Jewellery to anybody with an open mind and who is curious about developments on the international stage. The book is a laudable effort and an important contribution to the field.