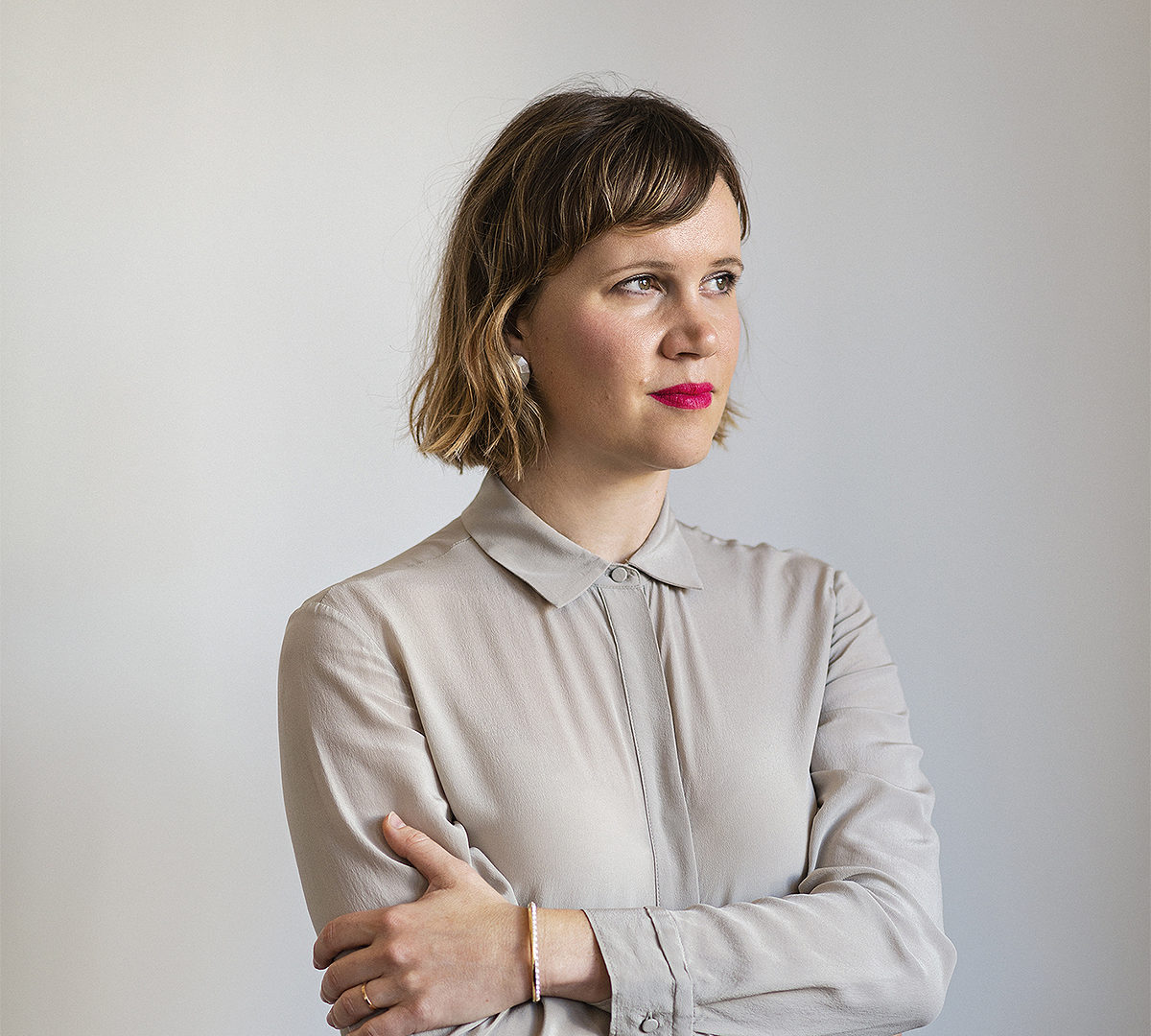 With a background in sculpture, jewelry designer Melanie Georgacopoulos works with materials in new ways to release their potential and stimulate new interpretations. She began her exploration of the pearl during her master's degree at the Royal College of Art in 2007. After finishing her studies she worked as a freelance designer under Antoine Sandoz for major international brands before establishing her eponymous label in 2010. In Georgacopoulos's work the paradoxical, intriguing nature of pearls and mother-of-pearl is at the core of every piece, while the aesthetic remains simple, structured, and timeless. She continually strives to challenge the existing preconceptions of these organic materials and that of traditional jewelry design itself. It is this unique approach that has given her the opportunity to showcase her pieces regularly at fairs, exhibitions, and galleries worldwide.
The artist became well known internationally for her work with pearls, leading to her collaboration with Tasaki, which began in 2013. The directional line M/G Tasaki was born, marrying Georgacopoulos's flair for crossing design boundaries with the Japanese jewelry company's world-renowned craftsmanship. Following the huge success of the seasonal collections, Georgacopoulos was appointed head designer for M/G Tasaki in 2015. 
She has been a visiting lecturer at Central Saint Martins for the last six years while she continues to create her own collections and one-off pieces for special projects.
Check out Melanie Georgacopoulos's Maker PDF in AJF's Library. It's a convenient one-page fact sheet.