Even if you've never heard of Yunus and Eliza, you've probably seen their works, especially if you follow popular culture. This jewelry duo, comprised of Yunus Ascott and Eliza Higginbottom, an artist and a sculptor, respectively, created the unique and memorable statement jewelry that Daenerys Targaryen, the First of Her Name, wore on the set of Game of Thrones, the fantasy saga that triumphantly (or infamously—the jury's still out!) ended last spring after eight seasons. To commemorate it, AJF asked Eliza Higginbottom a few questions.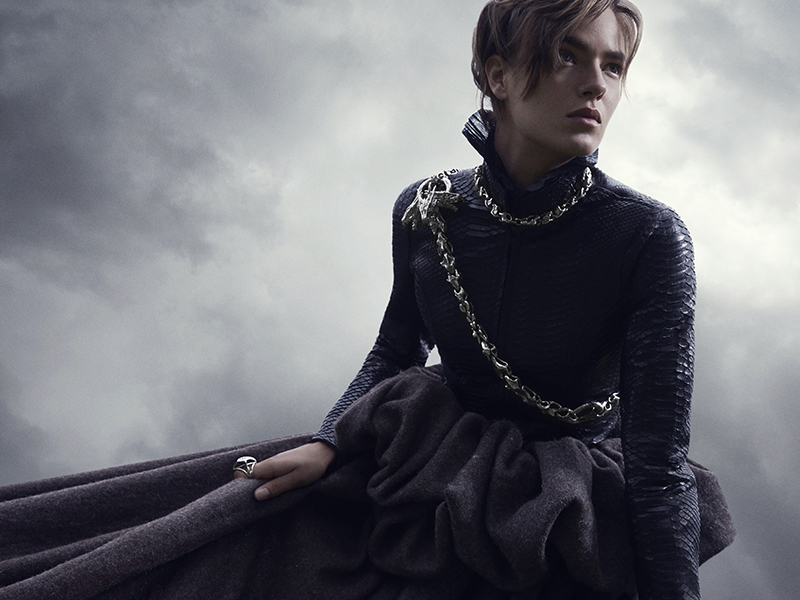 Katia Rabey: All of your jewelry has a very unique look, a clear DNA that shows immediately who the artists behind it are. You yourselves even look somewhat like your jewelry, in a way—wild and bohemian. Have you ever produced something that was not in your style, and if so, how did you feel doing it, and what do you think about the result?
Eliza Higginbottom: In general if we're doing bespoke it's because a client has come to us for our aesthetic, so it tends to be pretty much ours, but there is something fun about having outside influences when incorporating someone's brief. It can push you in new directions. We once did an extraordinarily elaborate tiara for a wedding, which we were slightly horrified by!
When creating the pieces for Daenerys, you worked closely with Michele Clapton, the costume designer for the Game of Thrones series. How was it to work with her? Did she give clear directions on what the final result should be, or did she let you improvise? What do you think made her choose you for this job?
Eliza Higginbottom: It has been great working with Michele. She's such a pro! She gives very clear directions, but allows us to interpret them, and we go back and forth, discovering the piece between us. She reached out to us at the point when she wanted to develop Daenerys's character and take her in a bolder, darker direction.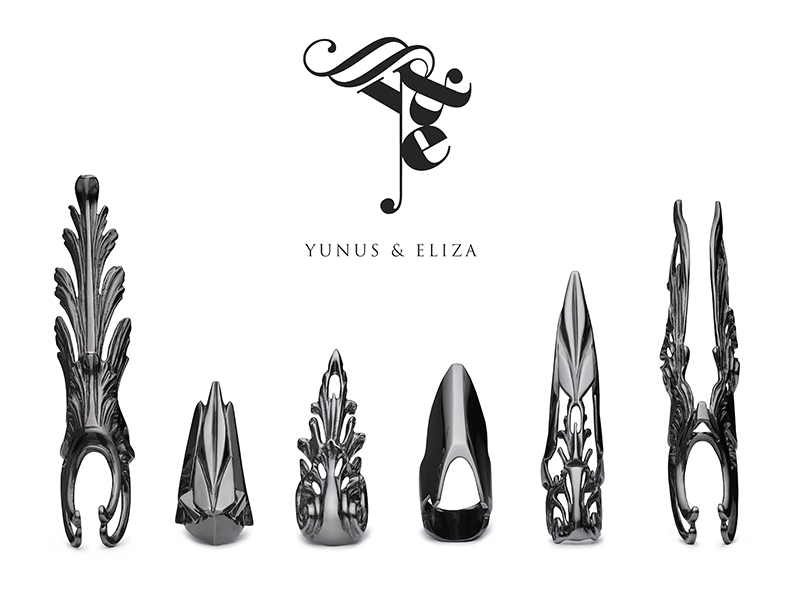 Did you have any sources of inspiration while creating the pieces for Daenerys? Contemporary fashion, medieval prints, something else—or was it pure imagination?
Eliza Higginbottom: Imagination, really. But certainly knowing her character development, her story, and destination informed the design—so dragons, skeletal forms, armor, a juxtaposition of fierce, protective, and delicate.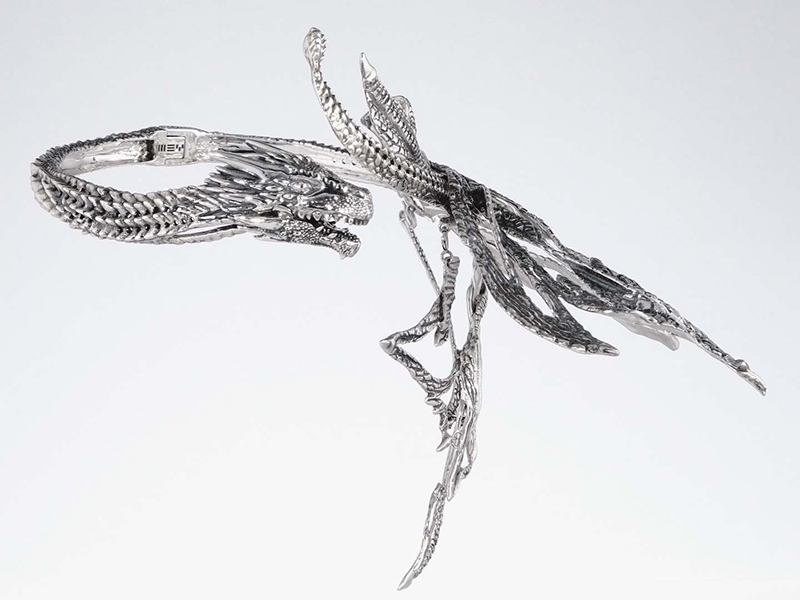 I can easily imagine Cersei wearing one of your rings … besides Daenerys, what other Game of Thrones characters would have been able to pull off wearing your jewelry, in your opinion? Who else from the show would you like to adorn?
Eliza Higginbottom: Members of Dany's crew all wore Allegiance Rings (Grey Worm, Varys, Jorah, Tyrion. And Missandei wore a Single Dragon Ring. But beyond that we always fancied decking out the Night King.
A similar question, but casting a wider net: What characters from the world of fiction would you find it interesting to make pieces for? Any book, film, show, or video game is on the table. And what about real people, celebrities, historical figures—living or dead?
Eliza Higginbottom: We'd love to do a science fiction film, or Star Wars, or some of the Marvel films, like Black Panther—we always feel that things could be taken further. A video game—that's a thought! We'd like to have made Prince something.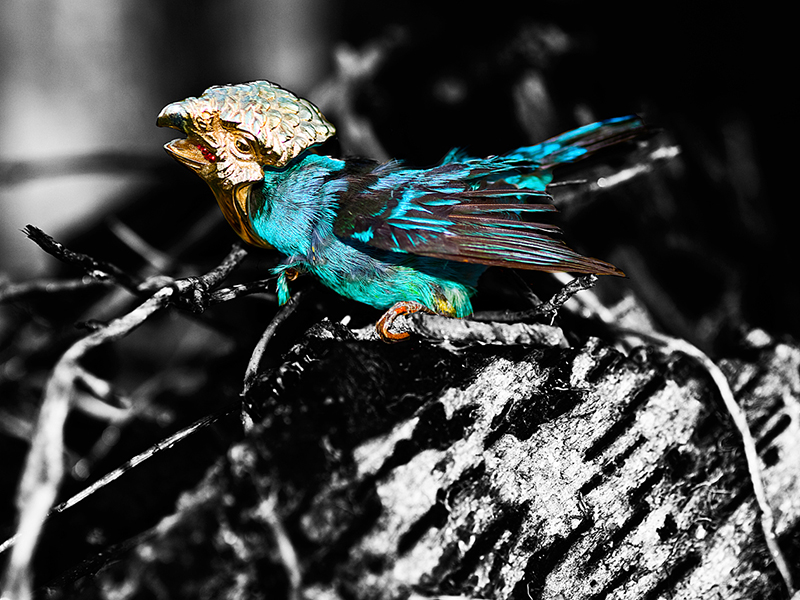 Do you have a favorite piece you've made? Is it the same piece for the both of you?
Eliza Higginbottom: Yunus's is an automaton he's been working on for years. We'll see it one day if he ever completes it! I'm attached to the collection we made called Rebel Empire.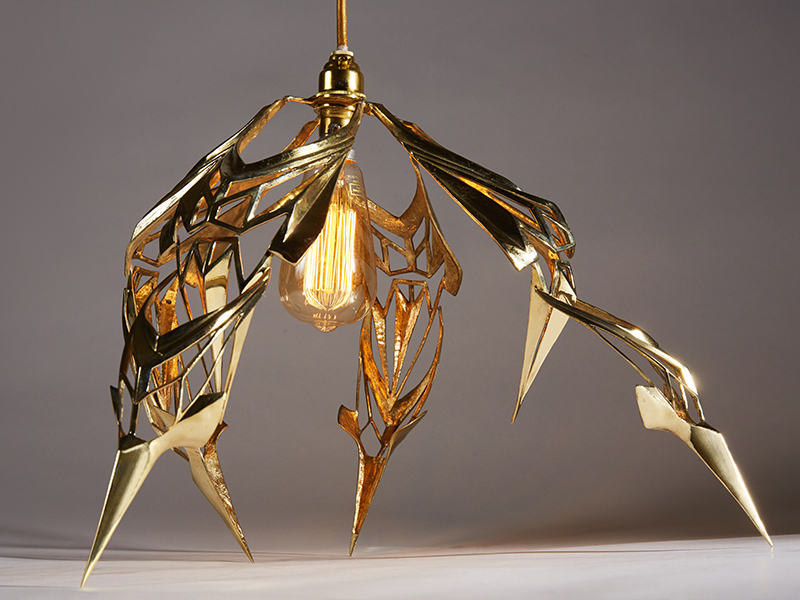 What's the most interesting custom order you've ever received?
Eliza Higginbottom: We both enjoy the larger pieces for interiors that we're doing these days, like bespoke chandeliers or yacht fixtures, which take us on some great travels. We've had some interesting stones turn up at the studio with their own bodyguards.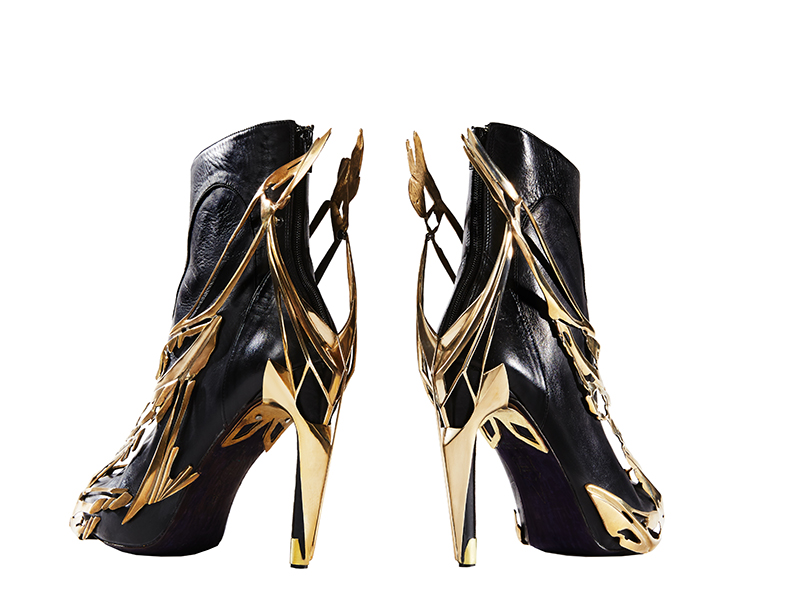 This year, you celebrate 10 years of your artistic practice as a duo. Has it always been peaceful working together? Are there any parts of the creative process in which it's harder to reach a consensus?
Eliza Higginbottom: Ha, well, we're married and have two young children, so we have no peace anymore! We've become pretty good at collaborating, playing to our strengths, complementing each other and allowing space. We both bring something quite different to the table—which works.
What's your favorite era in jewelry, and who would you say is your favorite jewelry artist?
Eliza Higginbottom: Art Deco and Art Nouveau are certainly inspirational periods. There's something amazing about the freedom of the present day, though, and looking into the future.
What advice would you give to young jewelry designers/artists who dream of creating pieces for TV and film? What's the best way for them to get into the industry?
Eliza Higginbottom: By making exciting things, and putting yourself somewhere where you can be seen. We definitely weren't making small discrete pieces, and we have not been driven by fashions. Also, say "yes" to opportunity and interesting conversations—you never know where things will lead. Equally, say "no" when it's clearly not worth it!
Can you share something you've seen, experienced, or read recently that has inspired you?
Eliza Higginbottom: A book of old fairground carousels called Fairground Art, by Geoff Weedon and Richard Ward.