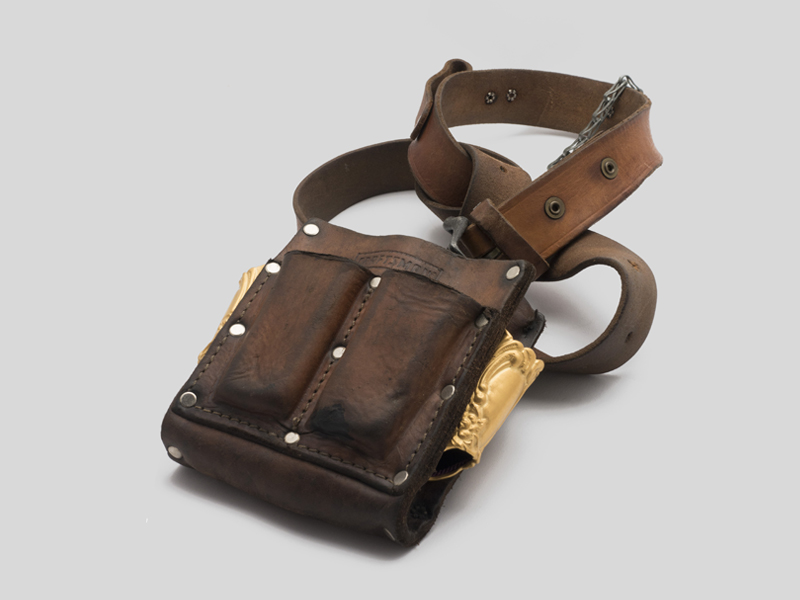 Swedish jewelry artist Tobias Alm reconfigures leather Craftsman tool belts, incorporating the functional elements with delicately chased and repousséd silver and gilt flourishes reminiscent of 18th-century rococo châtelaines. The resulting hybrid objects are the culmination of his ongoing investigation into disrupting gender constructions through conceptual jewelry. In this interview, Alm shares the theoretical basis for his recent body of work, entitled The Châtelaine, on view at Galerie Rob Koudijs in Amsterdam from January 9, 2015 to February 20, 2016.
Adriane Dalton: Where are you from, and where do you currently reside?
Tobias Alm: I have lived in Stockholm, Sweden, all my life except for two years of pre-university studies at a school in the middle of the forest north of Gothenburg, where I studied metal craft and art.
Since about a year ago, I have shared a studio with my friend and colleague Jasmin Matzakow in a beautiful little suburb of Stockholm.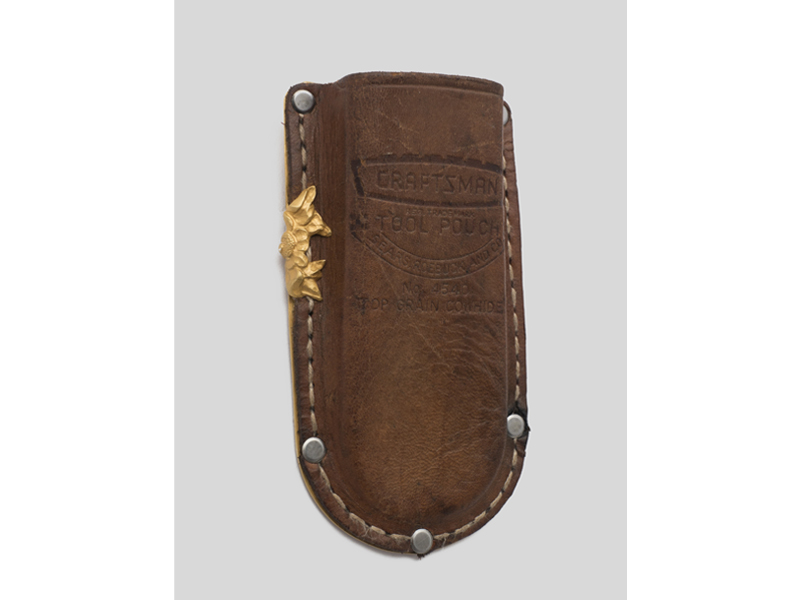 How did your interest in conceptual jewelry originate?
Tobias Alm: My interest in conceptual and experimental jewelry has been big for many years, but it grew much stronger during my master's studies at Ädellab, Konstfack, between the years 2012 and 2014. This was also when my own methods changed quite radically and became more conceptual. I started studying gender and queer theories, with a special focus on masculinities, which has become a central element in my practice as an artist. I am personally engaged in dealing with my own role in the patriarchal gender structures that surround me and how to escape from the destructive norms of masculinity that affect me and those around me. These issues are also increasingly important for my work as an artist, and working conceptually is a good way for me to approach them.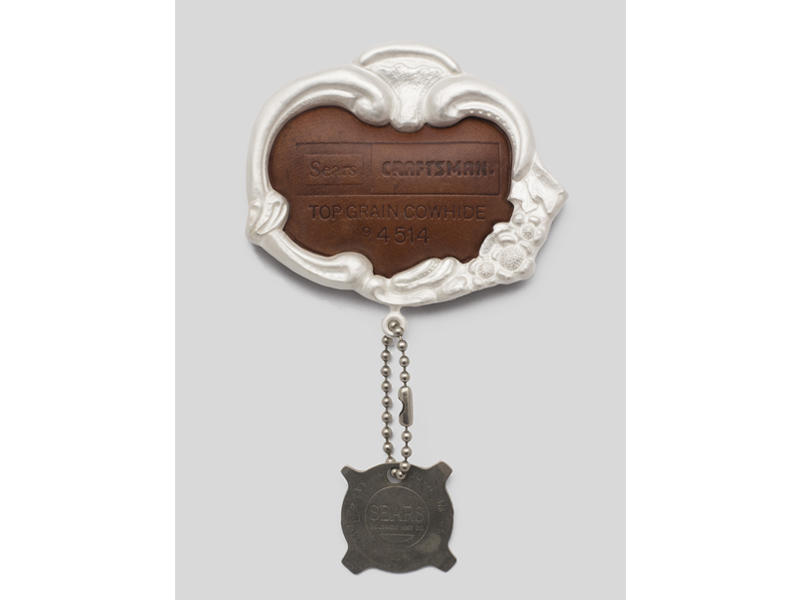 Tell us about your creative process and how you gain inspiration.
Tobias Alm: I am very attracted to the concept of hybridity. Playing with combining different elements into hybrid objects has become an important part of my creative process. My process is a mix of both theoretical research and personal reflection/scrutinization, combined with material research, and a constant struggle with technical challenges. I try to pay close attention to reaching a high sensitivity in my technical solutions and material compositions.
Your recent body of work entitled The Châtelaine is on view at Galerie Rob Koudijs from January 9 until February 20, 2016. This is your third solo show with the gallery. How did this relationship develop?
Tobias Alm: I met Rob Koudijs for the first time during a walking exhibition at Schmuck 2007 in Munich. He was intrigued by my work and wanted to know more about it. At the time, I was in the first year of my bachelor's studies at Ädellab, Konstfack.
When I graduated in 2009, Rob offered me a solo exhibition at his newly opened gallery. That was the beginning of our collaboration. Rob is an exceptionally skilled gallerist and a warm and kind person. I am very grateful for everything he has done for me and for my artistic career. I am also very happy to have met his partner, Ward Schrijver, who has written beautiful texts about my work, and does a great curatorial job during the setup of exhibitions.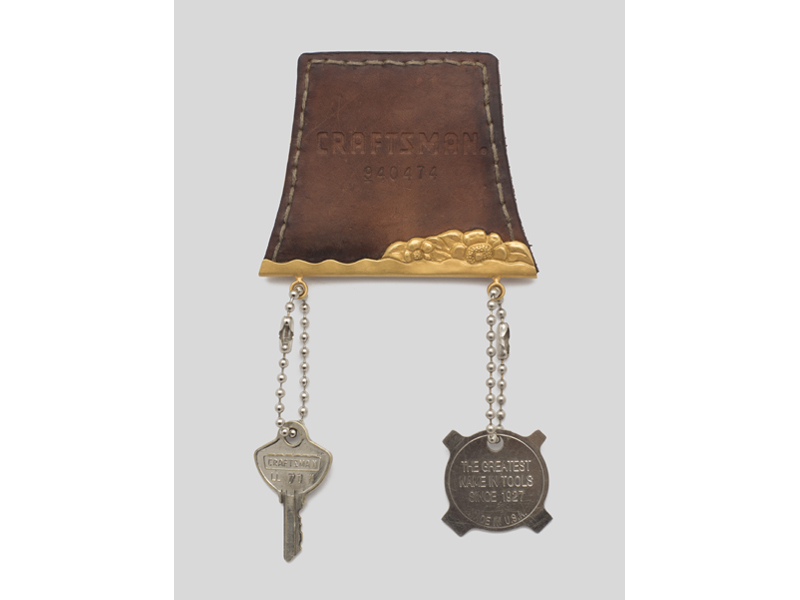 The Châtelaine seems to be a departure, at least aesthetically, from your earlier works. Can you talk about the trajectory of your practice leading up to this body of work?
Tobias Alm: During my master's studies, I was introduced to the history of the châtelaine by Professor Karen Pontoppidan. I was intrigued by this unusual piece of jewelry and quickly realized how closely related it is to the tool belts of today. This juxtaposition has opened up a gold mine of interesting subjects to work with, which I believe I can keep on working with for a long time.
Can you talk about the materials and your processes in creating these works?
Tobias Alm: When I started this project I had not worked with silver as a material for many years. I only touched briefly on the techniques of chasing and repoussé during my pre-university studies. I realized that this technique is very rarely used today, and I decided to teach myself through trial and error. I had to spend a great deal of hours filled with anguish and struggle to be able to use these techniques in a satisfying way. Working with leather is nothing new for me, so that was less of a struggle. During the making process I tried to pay close attention to how the different elements meet each other and how to find the right balance in the compositions.
Are the leather tool belts in The Châtelaine used or new? Do the chased and repoussé gilt flourishes reference historical examples?
Tobias Alm: I have been collecting leather tool belts from the US for more than a year now. I buy them over the Internet. The belts are all used and all from the same producer, a well-known brand called Craftsman. They are extensively embellished with the Craftsman brand name, as well as with other descriptive words like "Steel Tape Pocket" and "Hammer or Flashlight Holder." I deliberately chose to integrate the texts into my work, playing with the connotations they carry and the way these connotations interact with the history of the châtelaine.
The chased flourishes in the gilt silver elements of my work refer to European châtelaines from the mid-18th century in the rococo style. These flourishes carry many connotations connected to gender and class structures and are interesting to juxtapose with the tool belt of today.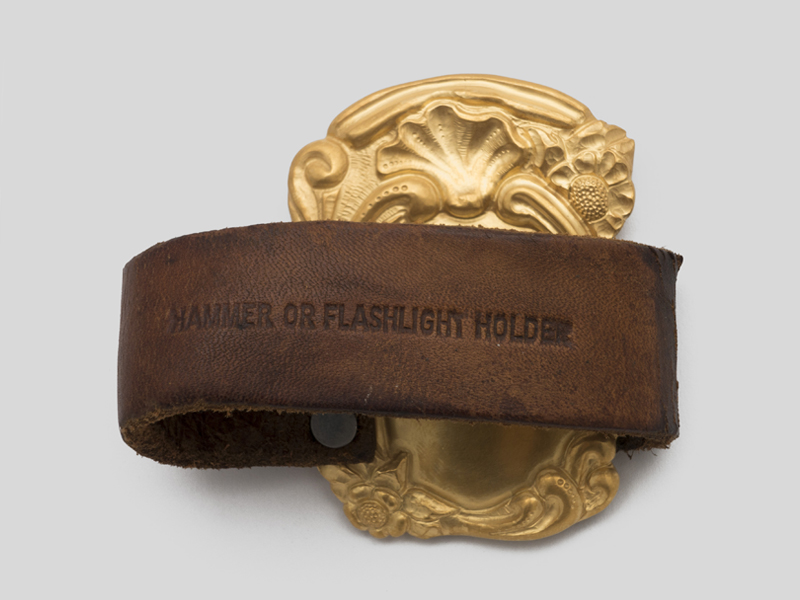 In his introductory text for the exhibition, Ward Schrijver describes these pieces as gender neutral. However, I wonder if you feel they maintain some of the binary gendering of the original objects? Can you respond to Ward's assertion and elaborate on your thoughts about gendered objects?
Tobias Alm: I would not personally say that my current work is gender neutral. Rather, it is a hybrid of many conflicting gendered elements. I neither aim to neutralize nor to solidify any of the gender structures I worked with in this project, but rather to distort, challenge, and skew them. I hope that my work can evoke a critical discussion about the problematic gender structures one can see within the worlds of both jewelry and tool belts.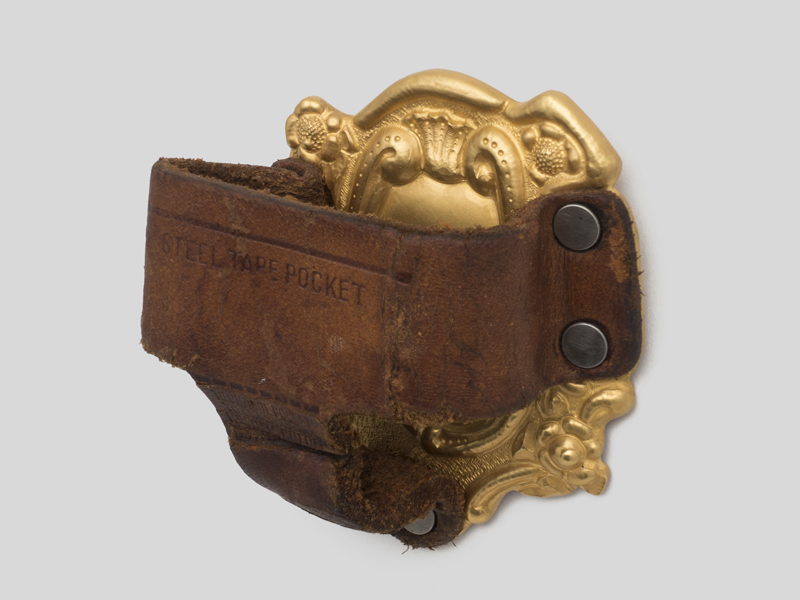 What do you feel are the criteria for gender neutrality in jewelry in this moment, when social awareness of gender fluidity is increasing?
Tobias Alm: That is a very tough question that I do not really know how to answer.
I believe that jewelry artists/makers have a great opportunity to critically address problematic gender issues, since the world of jewelry is so heavily gendered. There is a vast amount of symbolism and traditions within the field that take an active part in the gender structures of societies. Playing with these as artists/makers has big potential. I also believe that the perplexing relationship between jewelry and masculinity is something that needs to be addressed more.
I am not sure, though, that the best way for jewelry artists/makers to work for more inclusive, diverse, and equal gender structures is to make work that aims to be gender neutral. I would rather like to see more work that actively addresses gender structures and that criticizes them through provocation and activism.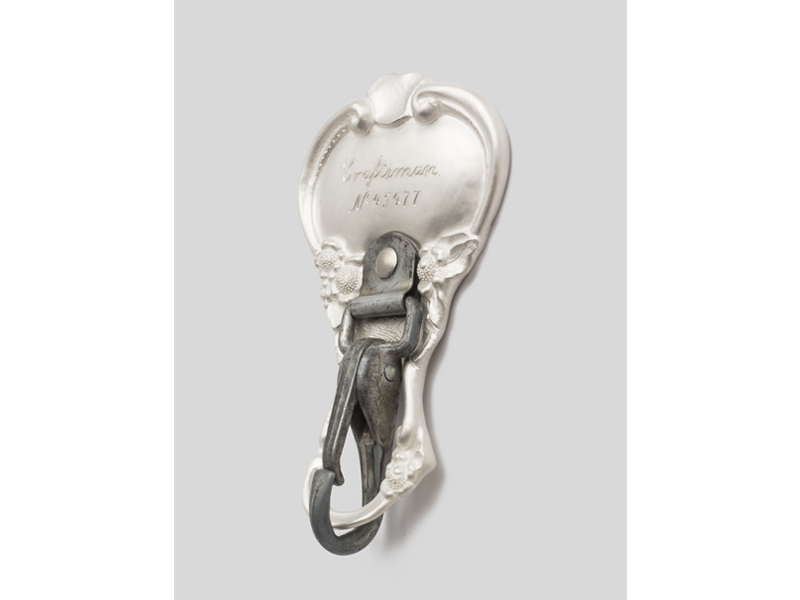 What are you reading?
Tobias Alm: The work of Professor Raewyn Connell is a great source of knowledge and inspiration for me, especially her book Masculinities. Professor Sara Ahmed's wonderful book Queer Phenomenology was also important for this project, as well as Rebecca Ross Russell's Gender and Jewelry: A Feminist Analysis.
I am part of a reading group with Jasmin Matzakow, Rebecca Deans, and other friends. We are currently reading A Thousand Plateaus, by Deleuze and Guattari. It is a very inspiring but horribly complex and difficult book.
Who are some of the artists you admire, and why?
Tobias Alm: About a month ago, I visited a small gallery in Stockholm called Stene Projects. The latest works by Filippa Barkman were hanging on the walls. She made amazingly precise and delicate charcoal self-portraits. I was moved to tears by her drawings and could not take my eyes off of them. The expressions of these portraits are truly mesmerizing, and I am very impressed by her skill as an artist.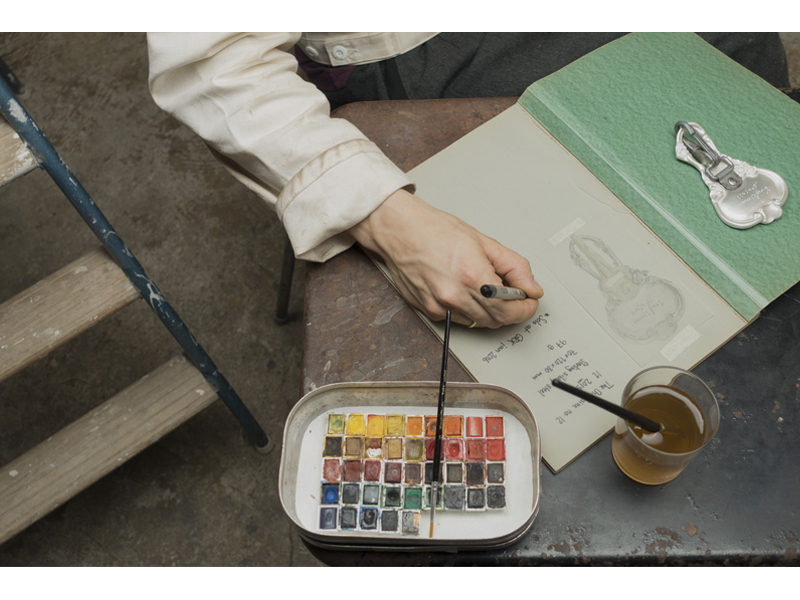 What's next for your career? Any other shows coming up?
Tobias Alm: There will be an impressive museum exhibition in Stockholm in March called Open Space—Mind Maps. It is organized by the National Museum of Sweden and curated by Dr. Ellen Maurer Zilioli. I am very pleased that Ellen has chosen to include two pieces from The Châtelaine. I am also happy that the museum has chosen to buy one of the pieces for its permanent collection. In September 2016, I will have a solo exhibition at Kaleido in Uppsala, Sweden. That is what is coming up in the near future.
Thank you!