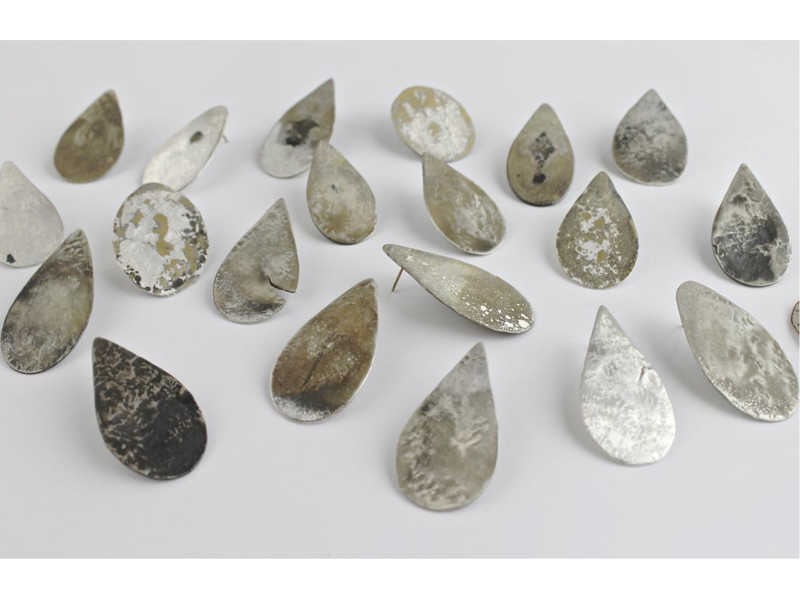 Moniek Schrijer is a jewelry artist hailing from New Zealand. With a background in printmaking and jewelry, Schrijer experiments with the intersection of the two fields through a humorous lens. Pearl Ear, her exhibition at Masterworks Gallery, is the culmination of her work as the 2015 Françoise van den Bosch Foundation Artist in Residence at Studio Rian de Jong.
Olivia Shih: Could you talk a bit about your background, where you were born, where you live now, and how you came to be a jewelry artist?
Moniek Schrijer: I was born in Lower Hutt, a suburb of Wellington. Currently, I am living in Island Bay, which is the rugged south coast of Wellington City. My first influential experience of art jewelry was in 2001, an exhibition at The Dowse Art Museum titled Grammar: Objects and Subjects, which absolutely captured me. So I decided to study contemporary jewelry design at Whitireia New Zealand, but back then it was only a one-year diploma, so I continued on with life, working at a metal art foundry. And exploring the world throughout this time, I kept thinking "jewelry," so in 2011 I decided to return to New Zealand to study jewelry further. Since then I have never looked back.
This exhibition showcases work you created during your 2015 van den Bosch Foundation artist residency in Amsterdam. Each piece contains traces of iconography from the Netherlands and from New Zealand, where you're from. Is your work often rooted in a sense of place?
Moniek Schrijer: I do not usually make work informed by place, but for this residency I wanted to explore national icons, so it has become an element of the work. It just happened.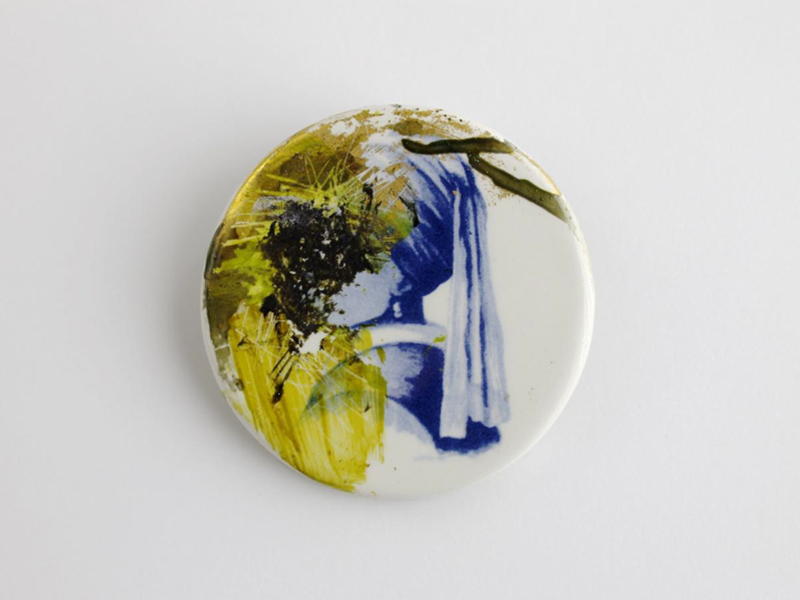 Could you tell us more about your residency and how you translated your experience into physical objects?
Moniek Schrijer: Before I left for the Netherlands, I researched and sourced materials that I thought I would like to work with in Amsterdam. This enabled me to arrive, create, and explore the city. New ideas then developed over the two-month period while in residence at Studio Rian de Jong.
It was the beginning of summer and I spent a lot of time outside and visiting museums, so I was constantly being inspired. The workspace was within the apartment so I could make jewelry at my leisure.
Your work is often an alchemy of materials and a fusion of the two-dimensional aspect of printmaking and three-dimensional techniques of metalsmithing. What draws you to this kind of experimentation?
Moniek Schrijer: Experimentation within my multidisciplinary practice allows for new ideas to form. I like to explore connections and disconnections between media. The flat plane allows for different thoughts to be expressed that the third dimension cannot offer, and vice versa.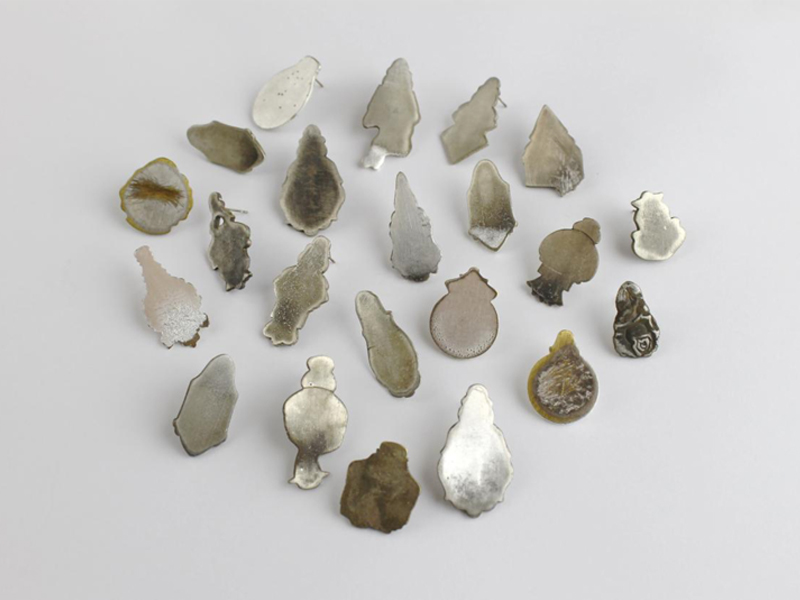 There is a quiet humor to your jewelry. Instead of Vermeer's pearl earring, you offer the pearl ear. Instead of flowers in a Hawaiian lei, you string together porcelain clogs in a similar fashion. How does humor function in your work?
Moniek Schrijer: If you get it, you get it … got it?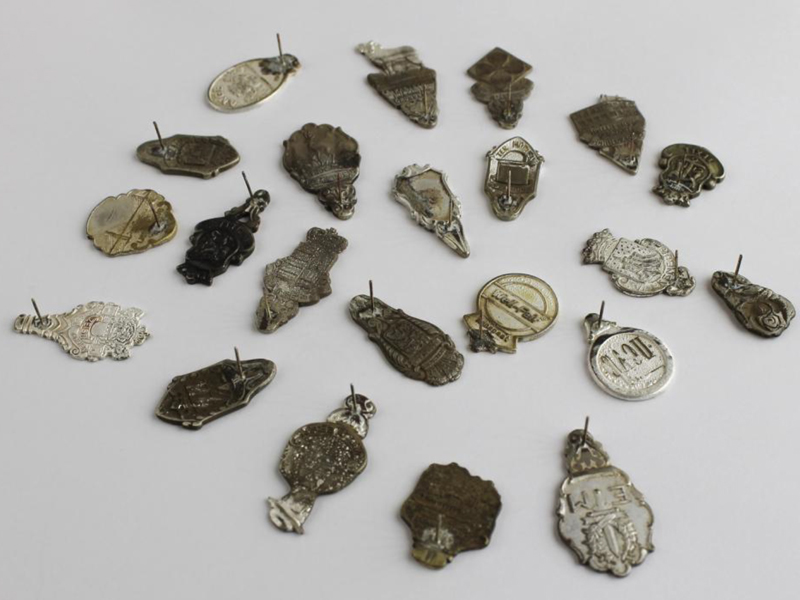 The art jewelry field has been flourishing in New Zealand in the past few years. Could you share your views on the state of art jewelry in your country?
Moniek Schrijer: It's continually growing. We have such a rich and strong sense of community, thanks to the pioneers of New Zealand contemporary jewelry for installing this ethos.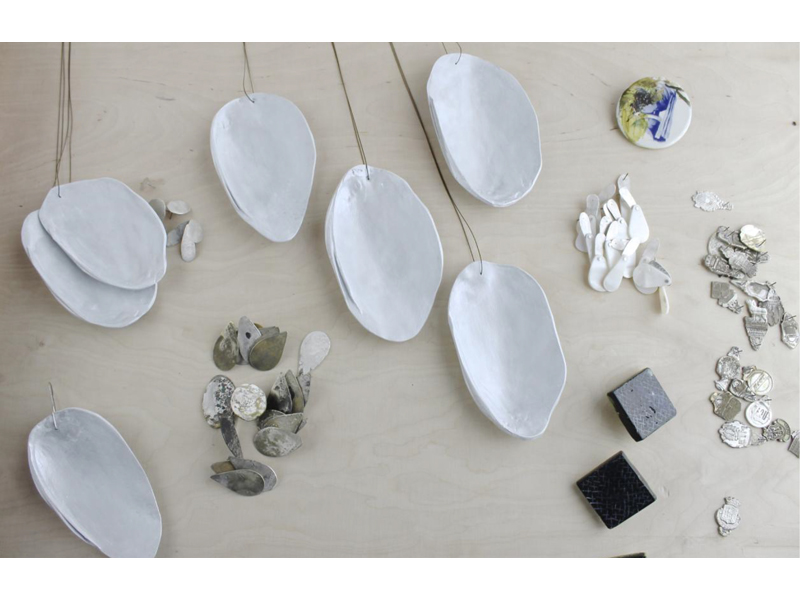 Do you have advice for young jewelers embarking on their careers?
Moniek Schrijer: Keep making, explore and follow your own truth, get a day job.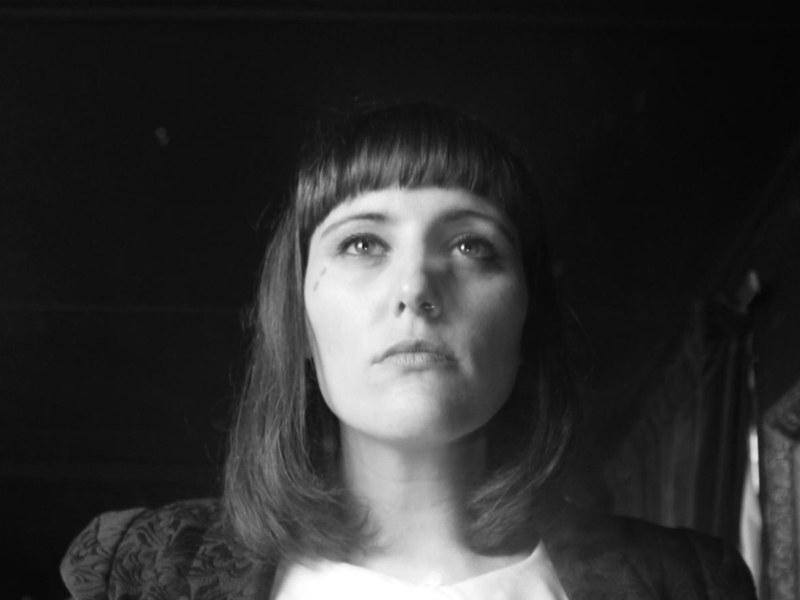 Have you seen, heard, or read anything of interest lately? Could you share a few with us?
Moniek Schrijer: Atlas of Remote Islands, by Judith Schalansky.
Visually stunning and uniquely designed, this wondrous book captures 50 islands that are far away in every sense—from the mainland, from people, from airports, and from holiday brochures. Author Judith Schalansky used historic events and scientific reports as a springboard for each island, providing information on its distance from the mainland, whether it's inhabited, its features, and the stories that have shaped its lore.
Thank you.
AJF has decided to begin posting the prices of pieces in the gallery shows we are highlighting each month. The price range for the work in Pearl Ear is $50 to $1,500.