Lauren Kalman is curator of Dichotomies of Place and Object, an exhibition of South African contemporary jewelry that is currently showing in the United States. AJF asked her some questions about the exhibition and the work featured in it.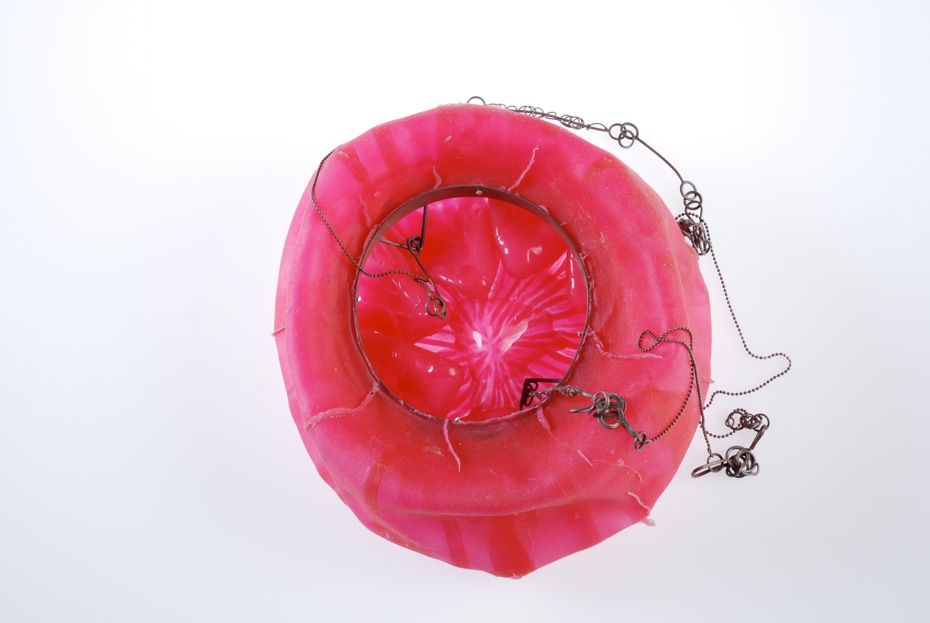 Dichotomies of Place and Object: Contemporary South African Studio Jewelry from the Stellenbosch Area is an exhibition comprised of jewelry artists from Stellenbosch, South Africa. The artists have been selected by myself (Lauren Kalman) and Carine Terreblanche, a jeweler and educator from Stellenbosch. All the jewelers in the show are affiliated with Stellenbosch University – one of the only schools in South Africa teaching conceptual approaches to jewelry making – as faculty, students, lecturers or alumni. They have been selected to represent a diverse cross section that reflects a variety of approaches, from highly conceptual practices, tongue-in-cheek kitsch, to more poetic, material investigations of form. The jewelers in Stellenbosch are trained with a high technical proficiency and a strong conceptual understanding, with some investigating jewelry using contemporary media, such as digital video. The exhibition highlights collections of five to ten pieces per artist. By having collections from each jeweler it is my hope that the viewer will be able to see trends, themes and deviations that permeate both individual bodies of work and the group as a whole.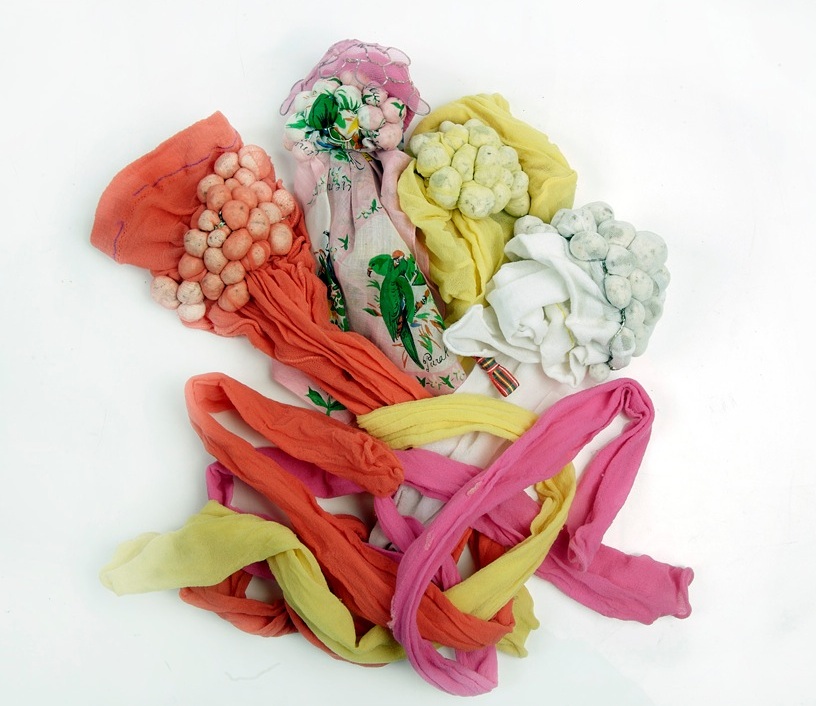 Currently, the exhibition is on at Velvet da Vinci in San Francisco and traveling to the Ohio Craft Museum in Columbus.
How did the exhibition and catalog come about?
The exhibition was conceived in 2008, while I was an artist in residence in the Jewelry Department at Stellenbosch University. During my stay the department was installing the exhibition Inventions at the Gold of Africa Museum in Cape Town. I was impressed by the quality of the work and began to collaborate with my co-curator, Carine Terreblanche, to bring a exhibition of South African studio jewelry to the United States. The catalog was made possible through funding from the Society of North American Goldsmiths, a co-sponsor of the exhibition.
Why did you think it was important to undertake this project?
I had the opportunity to see work by many of the artists first hand and the remainder were selected by Carine Terreblance. The goal was to find work that was visually challenging and experimental or conceptually driven in nature. Dr Lize van Robbroeck, Associate Professor of the Department of Visual Arts, Stellenbosch University, was selected to write an essay for the catalog as an expert in the field of visual arts in South Africa.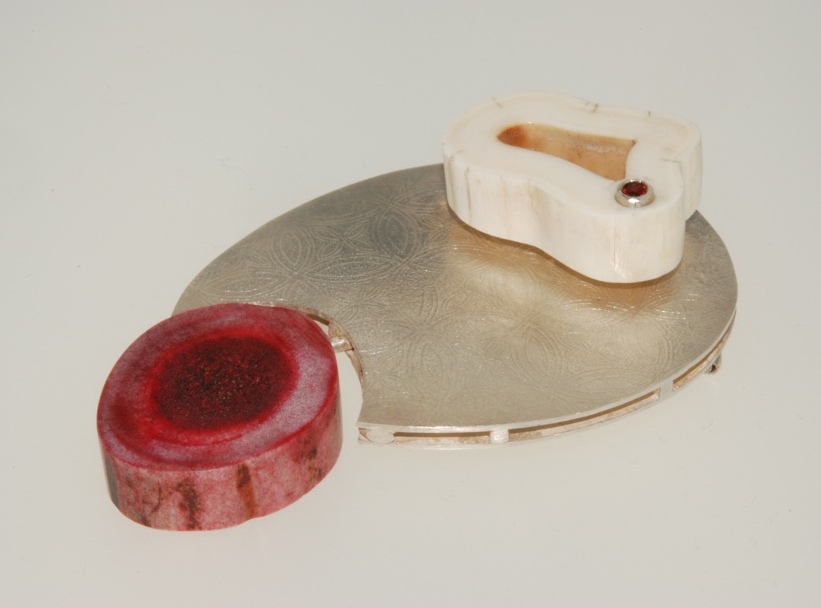 In this case it is a method to curate a group of objects. By setting a constant criteria the work can be compared and contrasted within a fixed set of parameters. One might find that the work is very much South African in character or perhaps that nationality is not that cohesive a label. That being said, it is interesting to consider how factors related to geographic location – like landscape, climate, and culture – might impact the process of making.
Has it been successful?
That remains to be seen.