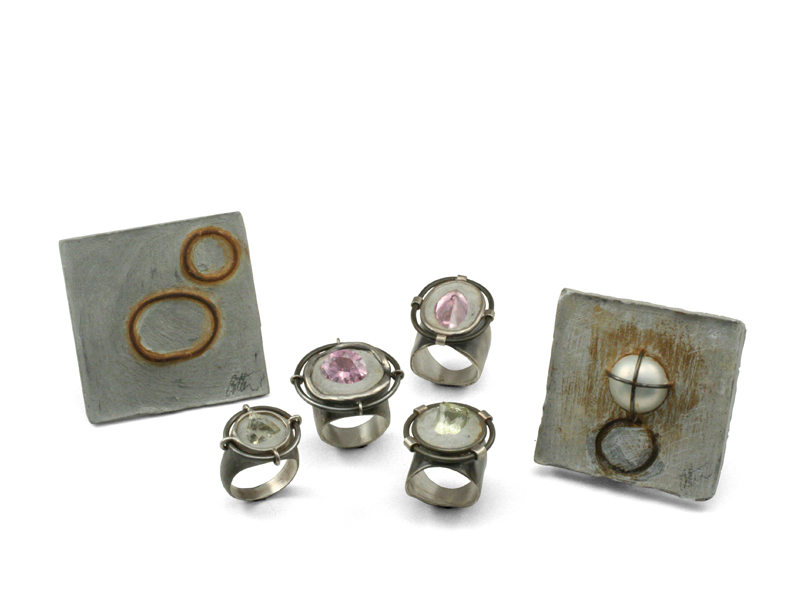 Jim Cotter is a jewelry artist and gallery owner based in Colorado. Over the years I have heard many stories about Cotter, his humor, and his love of life. (It was a pleasure to finally meet him while I was curating an exhibition for the Mint Museum.) I believe his personality reveals itself in this interview. Our conversation focused on his two galleries, but happily branched off to discuss his work with nontraditional materials—such as cement—and quirky projects—such as his Money Trees—that cut to the heart of who Cotter is.
Allie Farlowe: Cotter, while at Wayne State College in Wayne, Nebraska, you took your first art class. From what I understand, this was a life-changing experience. Tell us about that class and how it got you hooked on making jewelry.
Jim Cotter: I have only had two jewelry classes, one at Wayne State and a two-week casting class at Colorado University. At Wayne State, they gave me an art professor as an advisor, Mr. Cordiner. He talked me into taking an art class, and after that I realized it was the best thing I had ever done. During school I could only take art-education classes, along with sculpture, painting, and an independent-study class where I was able to focus on jewelry. They didn't have any tools or anything to work with, and everyone received one saw blade for the entire semester, so by the end of the semester the saw blade was very short! Sculpture was what I was into at that time.
You opened your gallery/studio in Vail, Colorado, in 1970 with the premise that jewelry should be considered an art form. Could you share a little more with us about the prevailing view, at the time, on jewelry as an art form in the US, and about your initial motivations behind opening a gallery? Also, why did you choose Vail as a location?
Jim Cotter: I always thought of jewelry as the smaller version of the bigger sculptures that I was making. I even wrote my thesis on this idea while I was at the University of Wyoming. I didn't know where to sell what I was making, so I traveled around opening up pop-up shops, trying to make enough money to continue doing what I loved to do. When I stopped in Vail, I thought it was an amazing opportunity to be a part of the beginning of a town, as only a few people ever get this opportunity.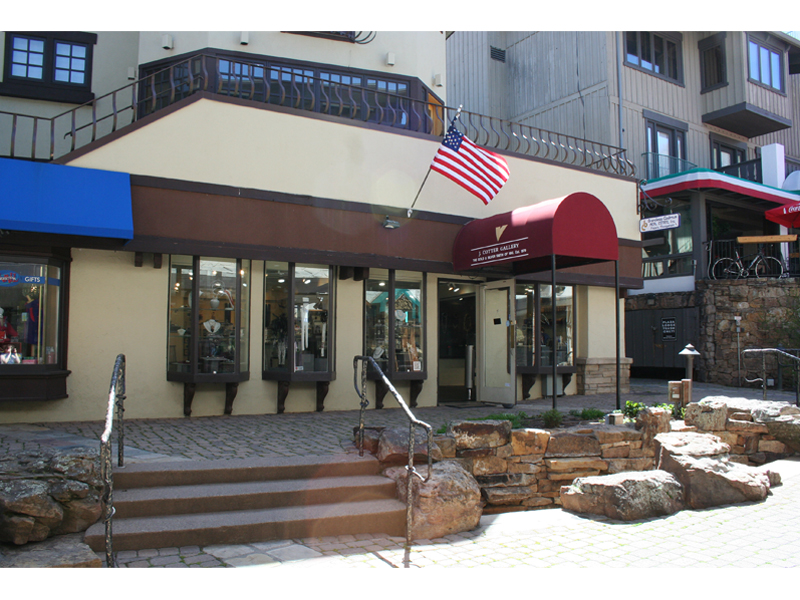 You have been in the gallery business for an impressive 46 years. Since you opened your gallery, not only has the field of studio jewelry changed, but places like Vail and Beaver Creek have transformed into high-end resort areas. How has your gallery evolved over the years? What challenges have you faced?
Jim Cotter: I opened my first pop-up shop in 1967 in Central City, Colorado. I feel that our gallery has grown with the times, and so has our artist base. We get customers from all over the world, and they are continually more open and educated about contemporary jewelry and art. As people become more educated about our art, they tend to seek it out. Every person who comes into the gallery we hope will leave with a better understand of and appreciation for contemporary jewelry and art.
In preparing for this interview, I called a mutual friend of ours, Gary Noffke. During our conversation, he talked about your involvement in the Summervail Art Workshops, which occurred annually from 1971–1984. For those 13 years, Summervail was an opportunity for craft artists to gather to share ideas and creative energy. This was occurring during those early years at the gallery. I'm curious if Summervail had any impact on the formation and development of the gallery? If so, in what way?
Jim Cotter: It could have. It gave me the opportunity to meet a lot of different people, and a lot of people that were of the same mindset that I was.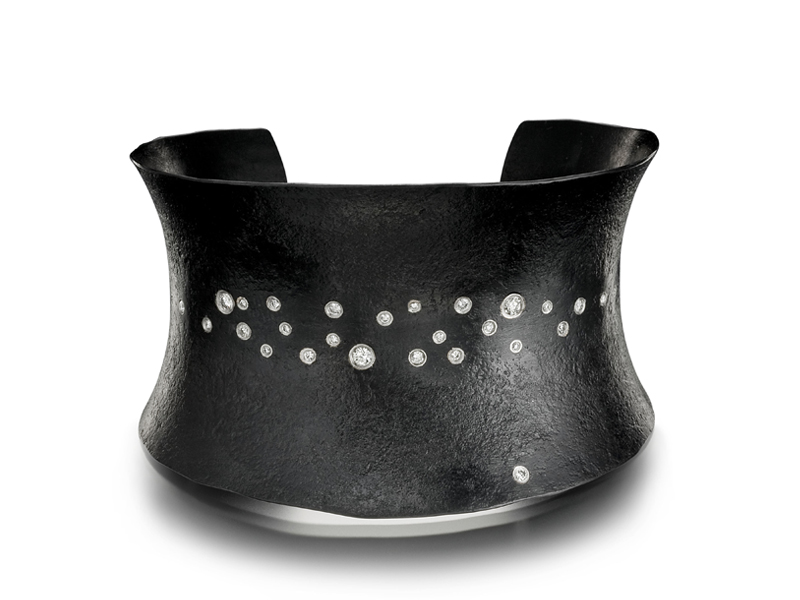 J. Cotter Gallery features your work as well as that of an array of jewelry artists from the United States and Europe. Explain how you select artists. Do you seek them out, or do they come to you?
Jim Cotter: I have represented a lot of artists through the years who I met at Summervail or while teaching workshops around the country. Many of our artists are people who came to the gallery or heard about what we were doing. We are continually receiving emails from potential artists who would like to show in the gallery, and it's never easy knowing what our clients will be looking for this year or how a potential artist will sell.
What makes J. Cotter Gallery different from other contemporary jewelry galleries?
Jim Cotter: I don't know if we're any different, we have all drank the Kool-Aid.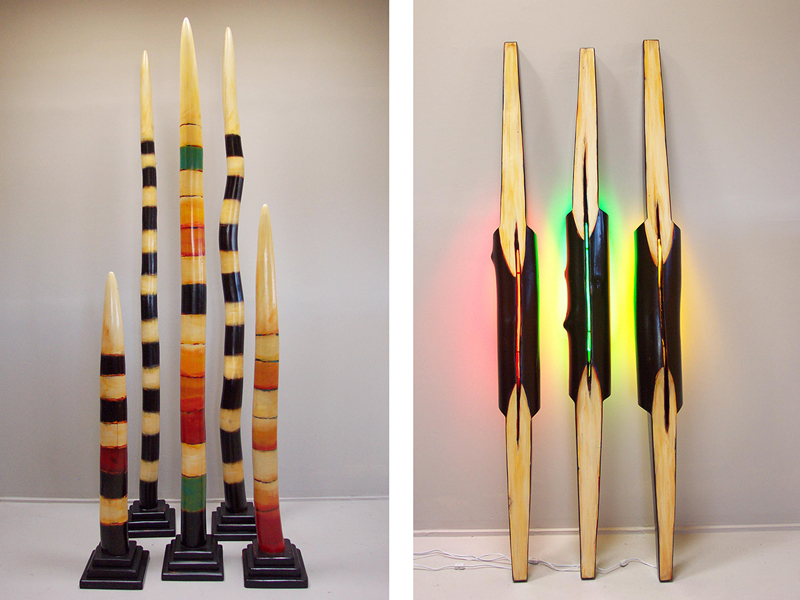 I noticed you have a large quantity of jewelry on your website—numerous works in gold, silver, and alternative materials, as well as custom pieces. This got me thinking about your clientele. Could you describe your average customer or client? Are they utilizing the website, or just walking through the door at your galleries?
Jim Cotter: Our clientele is a mixed bag, but most people walk in the door. We have a great following of collectors from all over the world, who often talk us up to their friends. I like to think that we have something for everyone who walks in the door, whether it be a statement piece or just something to help you remember your trip to Vail and our gallery.
Some of your recent gallery exhibitions included a show of contemporary enameling and also wood jewelry. This indicates a particular interest in the techniques and materials of contemporary practice. Can you tell us about this focus? Are there any upcoming exhibitions in the works? How frequently do you host/organize exhibitions? In thinking about past exhibitions, is there one in particular that stands out?
Jim Cotter: I do like to showcase work and always like to have a wide variety of different styles and techniques in the gallery. The hard part is we have new groups of people coming to Vail and Beaver Creek every day, so you never know who is going to be in town and if the people in town will like the show you have up. We try to do at least one show per year that showcases artists who we don't usually have in the gallery.
Let's talk for a moment about your work. Prior to this interview, I was aware of your affinity for materials not usually associated with traditional jewelry. I particularly enjoyed exploring your cement jewelry and works in your Stonewear Series. Can you tell us about your interest in these materials? It's my understanding that you're still experimenting with cement and stones. Am I correct?
Jim Cotter: I am still working on new ideas every day. I do like materials that break the rules and push the idea of what jewelry is. I like to take the idea of jewelry and turn it upside down. You don't buy a painting for how much paint is on it, so why should jewelry be only about the intrinsic value?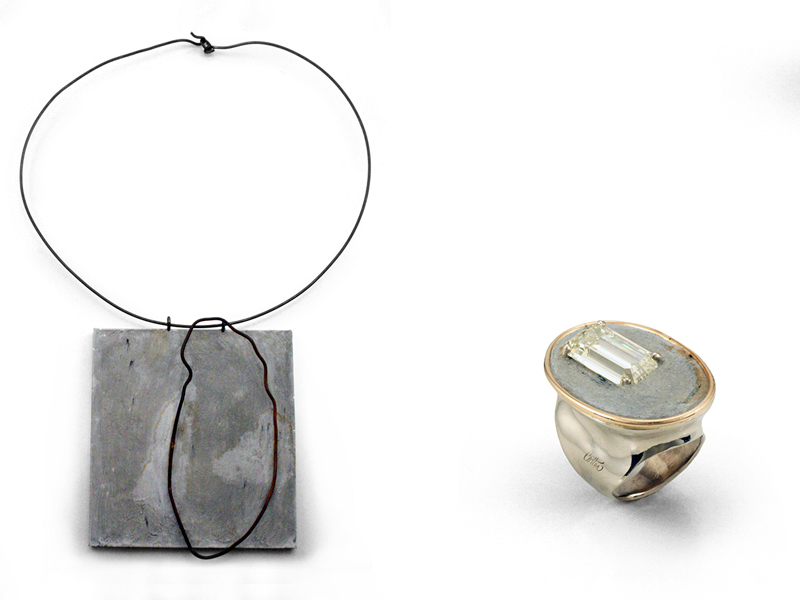 I have heard many Cotter stories from Gary Noffke over the years. Even before I met you I had a sense of your humor and zest for life. Perhaps he was the one who told me about the coins you alter and then use. However, I was not aware of the Money Trees. Could you briefly share with us the notion behind your altered coins and the Money Trees?
Jim Cotter: People always talk about money growing on trees, so I have had the idea in my head for some time. I decided to take money and hang it from random trees wherever I go. I figure at some point all the leaves will fall off the trees and there will only be the money, hence a money tree. I have been altering coins for a long time now, and it all started with me just wondering if people would really look at their money and see that I had set a diamond in it or cut out a section of it and soldered it back together. I even have a client who will pay $500 for any one of my coins that I have used if it is ever returned to me.
You currently have a studio in Minturn, Colorado, which is about halfway between the galleries in Vail and Beaver Creek. How do you balance your time between the two galleries and your own time in the studio?
Jim Cotter: I go to each gallery every morning, then to the studio, where I spend most of my time. With technology, we are always communicating back and forth with the galleries, which makes it much easier to know what is going on, and to solve and resolve anything that comes up.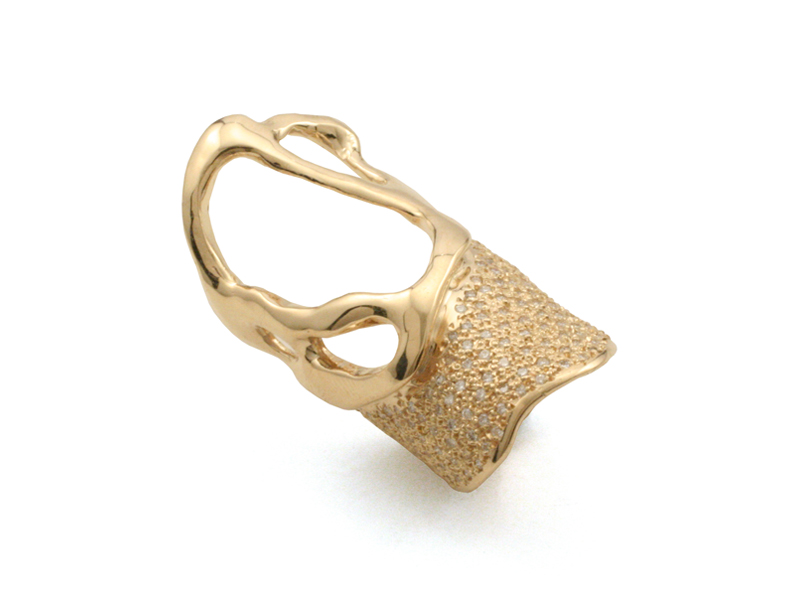 What are your thoughts about the future of the field? What role do organizations such as SNAG or AJF play moving forward?
Jim Cotter: I think the field is growing, and it seems to be the number-one hobby in the world. Organizations such as SNAG and AJF are the sounding boards for contemporary jewelry and metalsmithing in the USA.
You often lecture as well as teach classes and workshops. Are there any upcoming events on the calendar that you would like to share?
Jim Cotter: I'm in the process of planning a Dr. Cotter's Traveling Metals Show Motor City Tour (with a special guest) through Michigan. It will be this March, and the schedule continues to get longer as more stops are added to the tour. I will also be teaching at Anderson Ranch in Aspen this coming summer 2017. I will be teaching about cement and how to incorporate it into jewelry and art while at Anderson Ranch.
And lastly, have you read or seen anything recently that is particularly interesting or impactful?
Jim Cotter: Everything I see and do makes my life interesting. You have to get up every day and "Choose Joy." I want to thank all my staff and all the great people who have worked for me, as well as all the amazing artists I am fortunate enough to represent, because without everyone around me, none of this would have been possible.
Thank you for taking the time to answer my questions!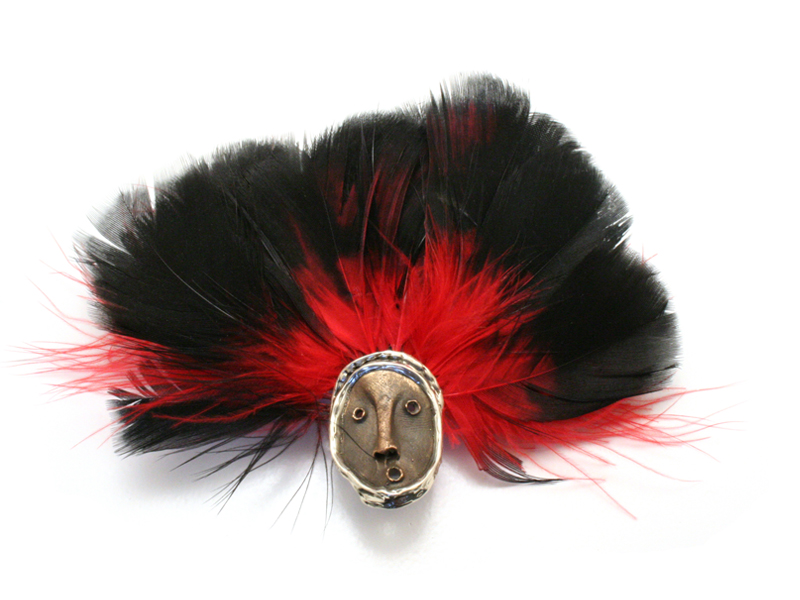 INDEX IMAGE: Jim Cotter in his Vail gallery, photo: J. Cotter Studio