The winner of the Young Artist Award receives a prize of US$7,500, and each of four finalists will get US$1,000. The winner and finalists will also be featured in an exhibition during Schmuck, in March 2024.
AJF's Young Artist Award advances the careers of rising artists by acknowledging promise, innovation, and individuality. Contemporary jewelry artists aged 35 and under are invited to apply for this international prize in contemporary art jewelry, which is held every two years.
AJF will accept applications through November 6, 2023. Go here to get the guidelines and to apply.
The award jury for this cycle consists of Ted Noten, Atty Tantavit, and Mallory Weston, who won the 2022 Young Artist Award.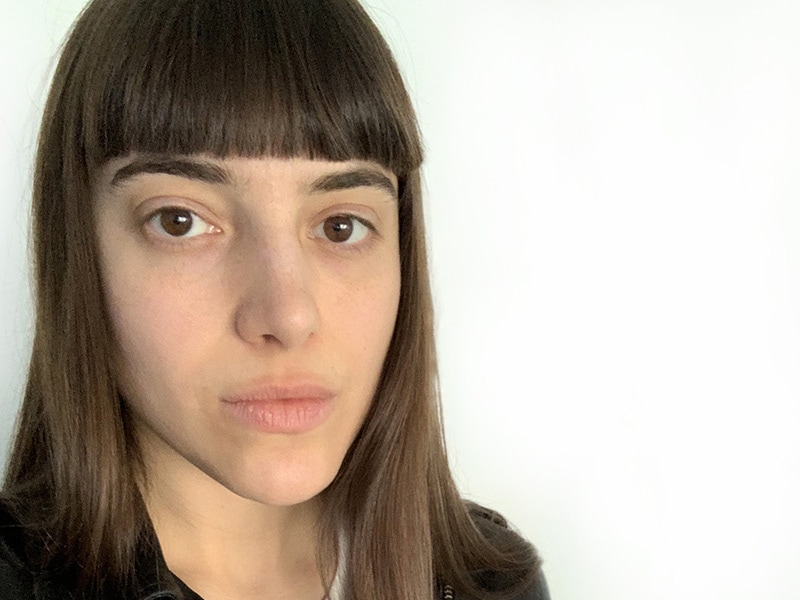 Marta Costa Reis: How you were introduced to contemporary jewelry? What do you do now in relationship to it?
Mallory Weston: I was introduced to contemporary jewelry while I was studying under Professor Sharon Church as an undergraduate at the University of the Arts. Since then, I've become deeply involved in the field as a studio artist and educator.
I'm currently an associate professor of metals/jewelry/CAD-CAM at Tyler School of Art and Architecture, in Philadelphia, invested in passing on my jewelry knowledge to the next generation of artists. I'm also a member of JV Collective, a group of seven art jewelers with a studio located in South Philadelphia. While some of our members have migrated out of the city, we still plan long-distance collaborations as a group. Together, we have produced and curated a series of group exhibitions, installed both within our own gallery space and at various external venues. In 2022 I was the recipient of the AJF Young Artist Award.
These last few years have seen a lot of disruption and uncertainty. What surprises you most about the way younger generations respond to the fast-changing world around them?
Mallory Weston: Young artists have been tremendously creative and adaptable in response to the pandemic and challenges of the past few years. I'm not surprised that young artists were the quickest to overcome these obstacles, given their innate familiarity with navigating the digital realm that has become an integral part of their lives. There has been such an exciting array of virtual exhibitions and long-distance collaborations and this spirit of innovation has continued to push the field forward as we've emerged from the pandemic.
What is particularly inspiring is witnessing the dedication of emerging artist toward effecting social change. Through initiatives such as raffles and fundraising campaigns, they're lending invaluable support to mutual aid organizations and nonprofits. Despite often having limited resources themselves, these young makers demonstrate an extraordinary level of generosity by contributing their artistic work, volunteering their time, and actively advocating for causes they believe in. They embody a spirit of selflessness that's both admirable and motivating.
What is the single most important conversation for artists to be having today?
Mallory Weston: It's important to talk about the reality of building a sustainable art practice. What does a successful transition from student to professional artist look like, and how can you continue making work while also supporting yourself? Young makers need to be extra scrappy, pursuing multiple opportunities that work toward their goals. The challenge is that this path is different for every artist and there's not an established formula. I'm not sure if this entirely addresses your question, but I think persistence and grit are tremendously important.
Besides grants such as this one, in what other ways can young artists be encouraged and supported?
Mallory Weston: Building off your last question, we should always be striving to make the field more equitable. It's important to try to remove as many financial barriers as possible. Even a $30 application fee could be a deterrent for an otherwise qualified candidate. There's been a lot of effort and initiatives working toward inclusion and accessibility in the field over the past few years, which is excellent. But it should always be an ongoing effort and conversation. If you're planning an exhibition or organizing an opportunity, it's vital to reflect on who's represented—are you including a varied group of artists?
© 2023 Art Jewelry Forum. All rights reserved. Content may not be reproduced in whole or in part without permission. For reprint permission, contact info (at) artjewelryforum (dot) org