In this brief interview, Daniel Kruger tells us how he first encountered contemporary jewelry and touches on his metaphysical, intuitive approach to making. Kruger will serve on the jury of the Susan Beech Mid-Career Artist Grant with two other people: Emily Stoehrer and Susan Beech, the grant's founder. (Read our interview with Beech
here
, and the one with Stoehrer
here
.)
The Susan Beech Mid-Career Artist Grant aims to recognize a mid-career artist who has made a substantial contribution to the field of art jewelry. Applications for the $20,000 grant are currently being accepted. Learn more about applying here, and keep the deadline firmly in mind if you're 35–55 years old: it's this coming Sunday, January 10, 2021, so there's not much time left!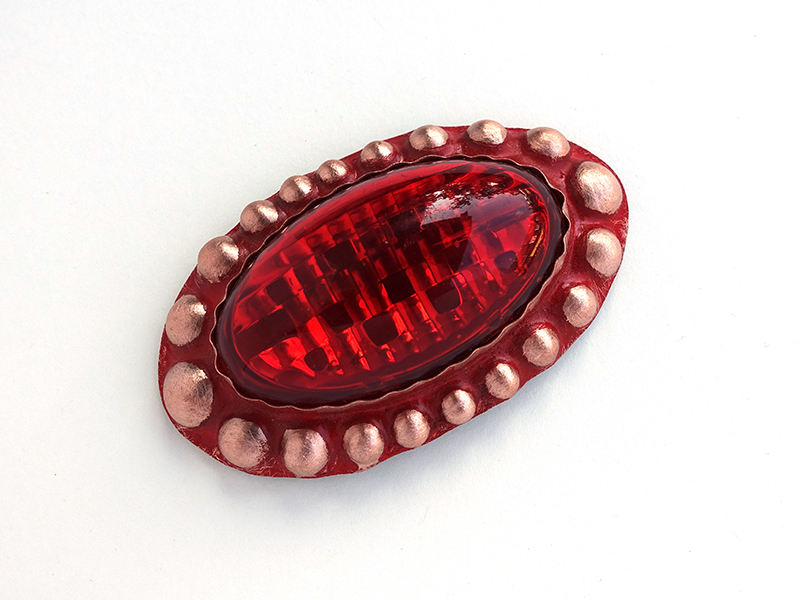 Bonnie Levine: Please explain how you were introduced to contemporary jewelry.
Daniel Kruger: My introduction to contemporary jewelry was through my teacher at the university of Stellenbosch, in 1971. Dieter Dill was a graduate from Pforzheim, where he had studied with Reinhold Reiling and Klaus Ulrich. I had no idea that something like it could exist! I then moved on to the University of Cape Town, where my teachers opened doors to an almost metaphysical significance of materials, the process of making, and the object itself. The final stage in my education was with Hermann Jünger, who supported and encouraged my intuitive and sensual approach to making, my inventiveness and love of history and tradition.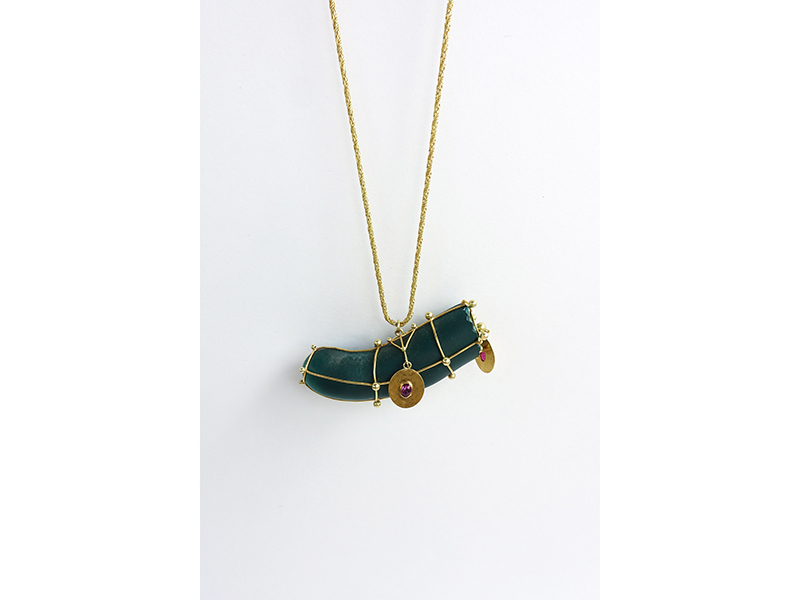 2020 witnessed a lot of disruption and uncertainty—the coronavirus, Black Lives Matter, escalating climate crises, ongoing political unrest, and the US election. Do you expect to see different kinds of proposals, given the year we experienced?
Daniel Kruger: I surround myself with all kinds of things I've collected over the years. Found objects, minerals and natural specimens, artifacts from different periods and cultures. They evoke memories, are associations with things, ideas, and sensations, remind me of people and experiences, and connect me to nature. They remind me of the world outside and of places far away in space and time. They tell me about my past, assure me of my place in the present, and give me comfort and courage for the future. In this time of isolation, their significance has become more important to me.
The question that came up was, what is to become of these things? What significance do they have for other people? I decided to use as many of these objects and natural specimens as lend themselves to making jewelry and in this way to, hopefully, give these things a meaning for other people and to pass them on into the future.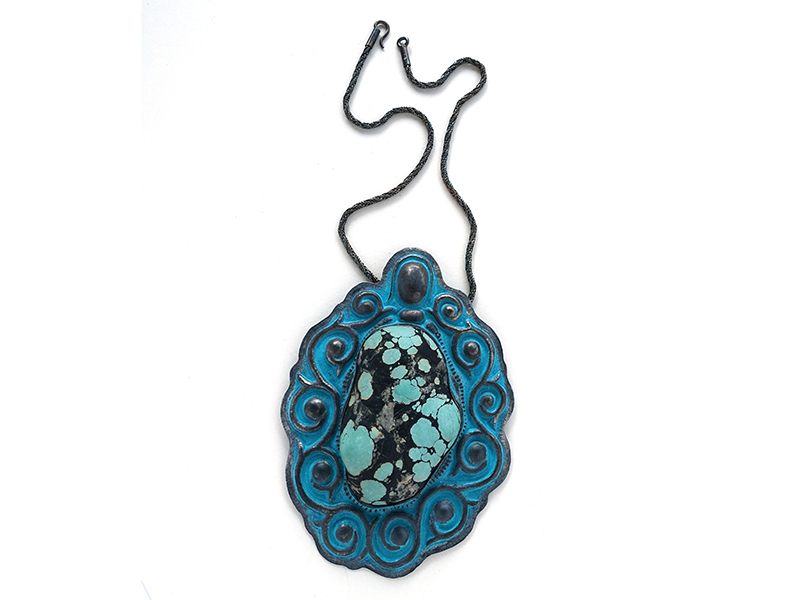 What do you think is the single most important conversation for artists to be having today?
Daniel Kruger: There are so many theories and ideologies, grudges, and reproaches flying around telling others what they should or shouldn't think and do. I don't believe this attitude is helpful. Perhaps we should each start with ourselves and think about what we're doing and why. This can lead to the conversation we need.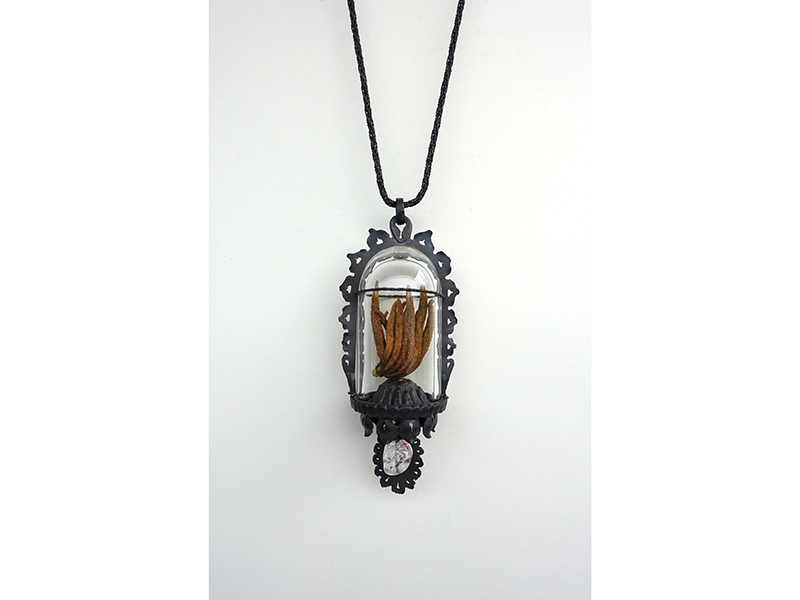 Besides grants such as this one, what other ways do you think that artists can be encouraged and supported?
Daniel Kruger: Susan Beech's Mid-Career Artist Grant is a wonderful thing, and unique in the jewelry world. It would be good if there could be a few more such grants. We are a small art form and need nurturing.