Art Jewelry Forum was pleased to announce that the inaugural Susan Beech Mid-Career Artist Grant was awarded to Cristina Filipe during Munich Jewelry Week in early March. She was awarded the $20,000 grant for the publication and translation of a book on the history of Portuguese contemporary jewelry, along with an accompanying retrospective exhibition. AJF is delighted to share an intimate conversation with Cristina Filipe here. In this interview, you'll learn more about her plans for the grant, what drives her as a researcher and an artist, and what it feels like to be recognized with a grant to fulfill her dreams. Special thanks to San Francisco-based jewelry collector Susan Beech for providing the opportunity to make Cristina Filipe's dream a reality.
In subsequent articles, we will also interview the eight finalists. Everyone involved was beyond thrilled at the excellence of the proposals and we are excited to provide a platform to celebrate their innovative thinking.
Katja Toporski: First of all, congratulations on receiving the inaugural Susan Beech Mid-Career Artist Grant—it is such a validation of the work that you do! Please share your initial response when you were notified that you were the recipient of the grant.
Cristina Filipe: I was astonished and overjoyed to get the telephone call from Susan Beech to let me know that my project had been awarded the Susan Beech Mid-Career Grant! It is a real honor to have the rather solitary work of investigation and research recognized thousands of miles away in the USA by a jury I deeply admire and respect.
I hope this project will contribute toward a better understanding of the history of contemporary jewelry in Portugal and thereby raise its profile and ensure it a place that, in my view, it deserves, both in a Portuguese and an international artistic context.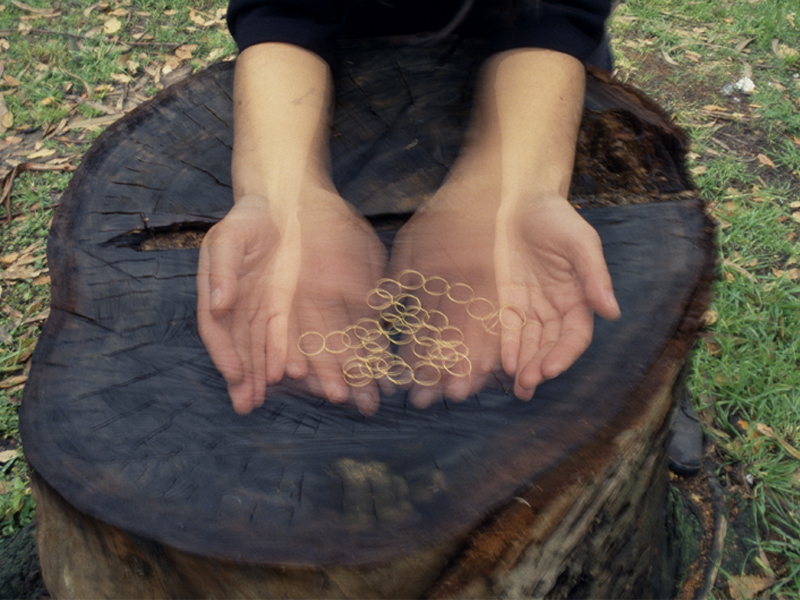 You have enjoyed quite an international educational experience, having studied both at the Rietveld Academie in Amsterdam and the Royal College of Art in London, as well as your training at the Ar.Co – Centro de Arte e Comunicação Visual in Lisbon, Portugal. And you're now completing your PhD in Heritage Studies at the Catholic University of Oporto. How did those experiences affect you and your understanding of contemporary art jewelry?
Cristina Filipe: It's a privilege to have enjoyed all those opportunities, because without them I wouldn't be working on this research today. I was lucky enough to have done a jewelry course in the 1980s at an independent and experimental art school. This helped me get into the Gerrit Rietveld Academie, where I was given the right tools to expand my know-how and skills in this field. Above all, I fell in love with the teaching methodology there. The fact that I had a Calouste Gulbenkian Foundation scholarship at that time instilled in me a sense of duty to return to Portugal to develop and share my experiences, and I soon started to teach at Ar.Co. That was in 1988.
Four years later, I felt the need to focus again on my artistic work and I agreed to participate in an exchange program between Ar.Co and the Royal College of Art and focus exclusively on my own work. It was extremely enriching and like a renewal for me. Back in Portugal, the people I'd met throughout those years abroad was very useful as I could promote interchanges and organize international exhibitions and workshops from very early on to share all these experiences and pass on to others in Portugal what I had learnt.
Along this long and fruitful trajectory, one of the most challenging experiences I had as an artist was when I was doing a master's at the Surrey Institute of Art and Design in Farnham, Surrey, and my in situ project in the St. Joan of Arc Church—Faith (A Chain of Rings that Belongs to Her). This work, together with the dissertation Inter-relationships: Work, Artist, Viewer, Institution, was a start in research work and a revelation as an artistic experience that determined and consolidated my career early in the 21st century, especially the investigative work that I've been doing these last years in heritage studies at the Catholic University of Portugal.
With the funds received from the grant, you will write a book on the history of contemporary art jewelry in Portugal, as well as curate an exhibition showcasing its major contributors. Please explain the role that jewelry has played in Portugal. Does it mirror developments in other countries?
Cristina Filipe: A divergence has arisen between the scale and the importance of work executed since the 1950s and 60s and the impact this work had in Portugal's artistic context. In my perception, this has to change because the output of various artists throughout these last 50 years has been plentiful but the contexts and publications have been extremely small, which has concealed its significance in Portugal from the general public.
Portuguese contemporary jewelry mirrors the enormous international transformations and developments, especially in training methodology. At the end of the 1950s, Kukas, a pioneer jeweler in the Portuguese context, went to study in Paris where she got to know the work of the Scandinavian jewelry artist Vivianna Torun, who greatly influenced her work and prompted her to start designing jewelry. The Portuguese sculptor José Aurélio, who was influenced by Alexander Calder, began to make jewelry.
Teaching jewelry in an artistic context began at Ar.Co. This experimental and independent art school was co-founded in 1973 by Manuel da Costa Cabral, an artist who had traveled for six months in the United States and visited a wide range of schools on the advice of Rudolf Arnheim, the German art and film theorist, before he returned and set up Ar.Co in Lisbon. Later, in 1978, Teresa Seabra and Alexandra de Serpa Pimentel founded the jewelry course there. They both trained in the late 1960s and 70s, Seabra at Art Center Y, New York, with Thomas Gentille, and de Serpa Pimentel at the Central School of Art and Design in London. Ar.Co provided the training in the 80s and 90s to most jewelry artists, who then went to places like Massana, in Barcelona, and Rietveld. This momentum best explains the manner in which Portugal absorbed and mirrored the international panorama in contemporary art jewelry.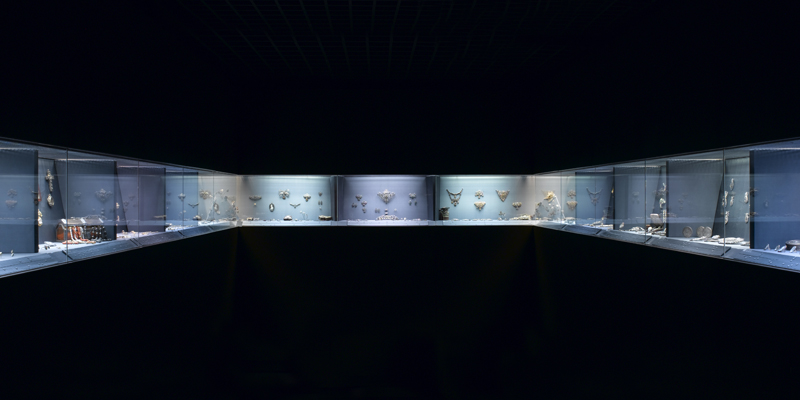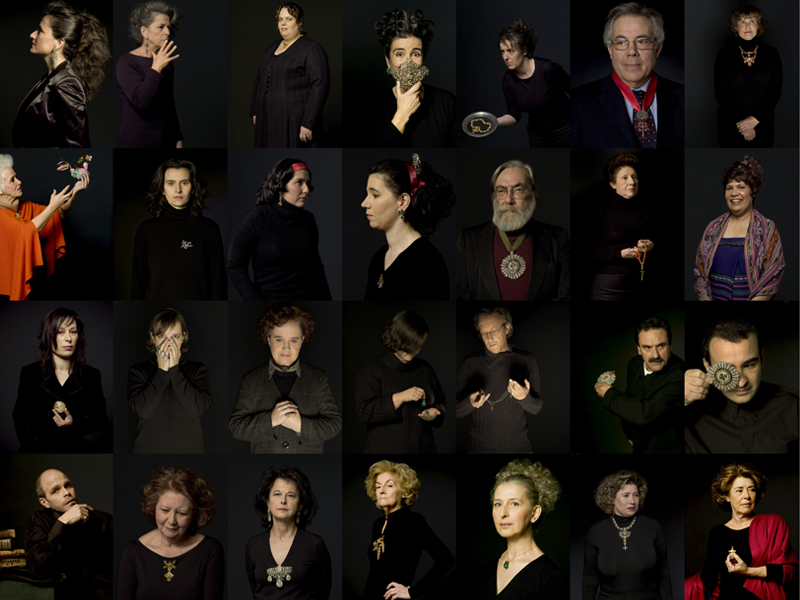 Does Portugal's history make the development of jewelry in your country unique? I'm thinking about its history, which includes powerful monarchies and colonialism, some of the oldest universities in Europe, and the current relationship of Portugal within the EU.
Cristina Filipe: A piece of jewelry is one of the artifacts that best represents a country in all its idiosyncrasies as well as influences. Thanks to the Portuguese discoveries of the 16th century, the country benefited from the lands its ships visited and very often colonized. Africa, India, China, Japan, and Brazil are not only among the places Portugal left profound marks, but the ships also brought back home the many influences from beyond the seas, and this emerged not only in the jewelry of the time, but into the present time.
The history of jewelry in Portugal was well documented and preserved until the 19th century. Some of our major museums have diverse collections of jewelry that show the important role of jewelry historically. The National Museum of Archaeology houses a collection with a remarkable number of ancient objects and jewelry found in Portuguese excavations. MNAA—the National Museum of Ancient Art—has a valuable collection of sophisticated as well as popular jewelry, which mostly consists of pieces that came from former convents and private owners. These pieces help us understand the tastes and the uses of jewelry in Portugal in the last five centuries. They show Portugal's roots and the influences that the country underwent through the centuries, and these reflect in contemporary jewelry.
In 2005, I asked each of the MNAA staff to choose and wear a piece of jewelry in the collection. I then took 28 portraits that were shown in the Closer exhibition. I wanted to add new life and vision to the jewelry collection in the museum and give visitors a chance to see them on a human body and in a novel context.
The National Palace of Ajuda is a former royal palace with a collection of 15th and 16th-century decorative arts. It houses the Portuguese Crown Jewels, most of which date to the 18th century and were made in Portugal. The exhibition Real Jewelry: Portuguese and Brazilian Contemporary Jewelry was presented there to commemorate the transfer of João VI's court to Brazil in 1808. This historical legacy, to say nothing of popular Portuguese gold jewelry and the range of traditions and rituals still practiced with relation to them, makes the history of Portuguese jewelry rather remarkable. My book will describe this in depth.
However, contemporary jewelry in Portugal has depended not only on its heritage and history, but also on the great economic, political, and social changes from the 1960s onward, when Portugal was still under António de Oliveira Salazar's dictatorship. Nevertheless, a group of artists, mostly educated and trained abroad, began to design jewelry for their contemporaries, who longed for all the things that generation wanted. When Portugal joined the European Union 12 years after the end of practically 40 years of dictatorship, more channels of information opened, thereby encouraging interchanges. The influence of pioneers from other countries in Europe and North America was imperative and vital.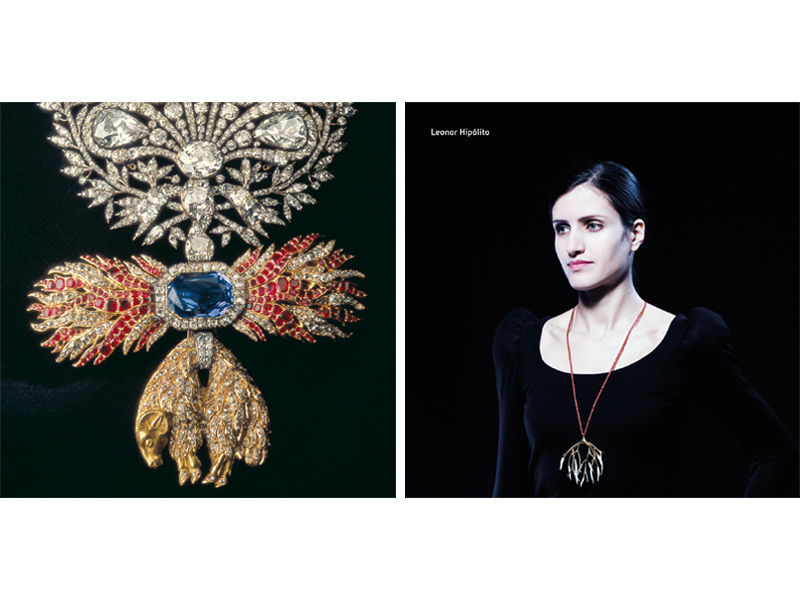 You write in your grant proposal that there is very little critical documentation on the developments in contemporary art jewelry in Portugal—why is this?
Cristina Filipe: Most people had adopted a timid, and even fearful, stance during the dictatorship, and this had repercussions for a long time until the April 25 Revolution in 1974. Although a few Portuguese vanguard artists redefined the language of jewelry by renewing it and removing it from the former revivalist and historicist molds in which it seemed entrapped, some artists created work within their private sphere while others invested in their work and showed it. But there was never an institutionalized platform to ensure that its history would be documented and archived. It still runs the risk of being lost to this day.
Care had been taken to preserve the history of jewelry until the 19th century. From then on, very little documentation has been gathered, especially after Modernism, when the first artists began to design jewelry, and at the end of the 1950s and 1960s when the first jewelry artists and designers also began to renovate jewelry. Important events were programmed in the 80s, especially at the National Museum of Costume, which made artists and their works better known to the general public, but the documental approach was not done from a historical perspective. Rui Afonso Santos—an expert in design—is the only historian who works on and often refers to the history of contemporary jewelry in his writings. He has done an excellent job promoting it, but his object of study is much wider. MUDE – Design and Fashion Museum has a very small jewelry section, and has organized only one exhibition of the work of one of its foremost proponents, Kukas, which I curated in 2012. I sincerely hope there will be a great many more. In 2010, Alberto Gordillo, a pioneer of contemporary jewelry in Portugal, set up a museum with his own collection in his hometown, Moura, with the help of its town hall. A detailed study of his oeuvre was then made, but this was an exception and rather limited to where the museum was located. PIN, the Association of Contemporary Portuguese Jewelry, is also an exception and has done a good job of promoting jewelry since 2004, but it lacks the financial means and support to ensure that everything is done to preserve its history and support it in a continuous and consistent manner.
So, not a single exhibition that puts in perspective the history of contemporary jewelry in Portugal has yet been organized, and no critical mass exists. Events are on hold and there isn't an institution that promotes and makes known this particular area of the arts in a regular and consistent manner. At an international level, this body of work is completely unknown not only by the general public but even by historians.
Where do you hope your book will fall in the literary canon of art jewelry? What books have influenced your desire to create this one, either positively or negatively?
Cristina Filipe: I think it will be a study book that will first appeal to a broad inquiring public, but basically it will be a fundamental tool for artists, historians, and researchers, as well as specialists who want to find out more about the history of jewelry in Portugal and in greater detail. And I will do my best to make a beautiful book that will also attract the general public!
The book Ornament as Art: Avant-Garde Jewelry from the Helen Williams Drutt Collection is a case study of an internationally known key figure. It is one of the books that most encouraged me recently and made me think how urgent it is for Portugal to find its place in history. Artists were focused on their work and not all of them had the necessary drive to propel themselves on an international scale. We had neither collectors nor galleries nor curators to do the job. This was to a certain extent due to the sociopolitical situation, as I've already mentioned. Cindi Strauss's in-depth chronology in this book highlighted the absence of Portugal at all the key moments throughout the nearly five decades. When On Jewellery, a key book by Liesbeth den Besten, came out in 2012, I was surprised and saddened to see that not one Portuguese artist was mentioned. So I felt it was time to do something about it.
Het Nederlandse Sieraad in de 20ste eeuw, the book about Dutch jewelry in the 20th century by Marjam Unger, is a precious talisman for me. Some of the authors were my tutors and colleagues—and now friends—which is a great privilege for me as they are strong, vital, and very inspiring references. This gives me the strength to continue to believe in what I have to do. Sadly, I can't read it as I don't understand Dutch, but I've asked for oral translations of the headings of each chapter just to understand how it's structured, and to look at it as an object with important photographic documentation. I borrowed this book with the promise to return it when I finish my research work. Fortunately, the owner is very patient!
As a woman writing an extensive art historical book, do you feel you have a unique perspective on history?
Cristina Filipe: I'm first and foremost an artist and then a researcher, but I'm not a historian. So I have a unique and privileged perspective as both an artist and a researcher. I'm extremely close to the subject matter. I'm part of it. I'm a participant observer. I have the benefit of being close to it both at a physical and temporal level. I know nearly all the people involved personally and everything that has happened recently. I'm still dealing with living artists at the moment. Yet to talk about the work of those who are part of our lives can be a delicate matter. If, on the one hand, it's a privilege, on the other, we easily run the risk of having to answer for our opinions. However, a historical perspective is always that of one particular person.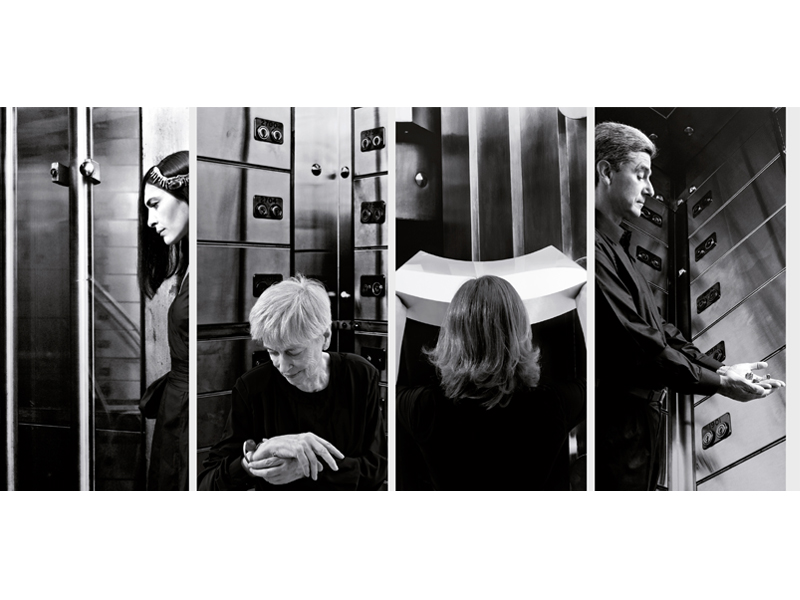 Who will you be writing about in the book? We are so curious …
Cristina Filipe: I will write about all those who, in my view and understanding, have been part of the history of contemporary jewelry in Portugal—those who pushed and opened doors. They took risks and stirred things up. They engaged in the contemporary at a time when this was a breach or break with the status quo, which meant entering a sort of parallel time in their anxiety to abandon what had become institutionalized. Roland Barthes said, "The contemporary is untimely." In contemporaneity, artists are constantly distancing themselves from the present, they shine direct light and in their incessant search for the singular, it becomes an anachronism. As Giorgio Agamben put it, "The contemporary is the one whose eyes are struck by the beam of darkness that comes from his own time" and transforms it.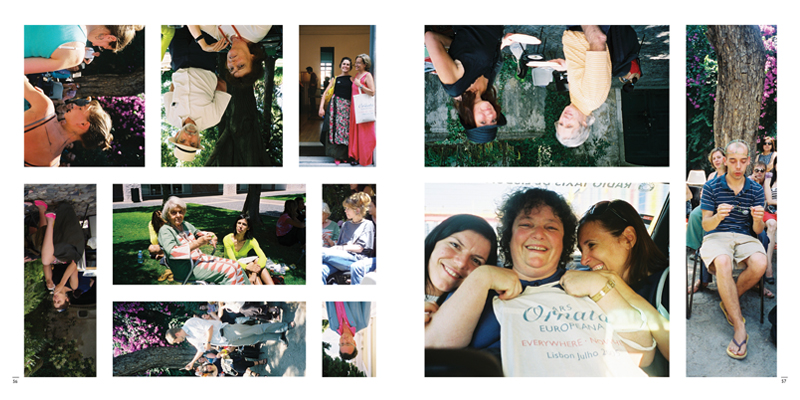 I remember the presentation you gave at the Grey Area Symposium in Mexico City in 2010. It was the first time I was really made aware of the jewelry movement in Portugal, and I was struck by the open-minded and broad approach of Portuguese artists. In your talk you also mentioned PIN, the Association of Contemporary Portuguese Jewelry. Could you tell us more about PIN and your role in it?
Cristina Filipe: I'm so pleased you remember my presentation! I founded PIN with Marília Maria Mira and Paula Paour in September 2004. Then Alexandra de Serpa Pimentel and Manuela Sousa joined us. We formed the first board of directors, so to speak, and our aim was to organize the 10th edition of Ars Ornata Europeana. Forum Schmuck und Design began these symposiums in 1994 in Cologne, and the nine previous editions had done brilliant work on interchanges, meetings, and general dissemination of information for jewelers living in Europe mostly. I went to two editions, one in Cologne in 2001 and another in Zurich in 2003. I had agreed to organize the 10th symposium in 2005 in Lisbon on the theme of "Everywhere. Nowhere." We wanted to decentralize and find a new public to come and invade Lisbon with jewelry from all places. Those were three absolutely extraordinary days and we managed to attract people from almost everywhere and all continents.
This decision prompted us to set up a nonprofit cultural association to serve as a platform to stimulate this sector through a program of exhibitions, symposiums, interchanges, etc. What had begun in the 1970s in all other countries of the world only happened 30 years later in Portugal. PIN celebrates its 13th anniversary this year and I have been its chairman since it started. It's been very arduous but stimulating, and we've had many achievements. We are now going through a period of reflection and review and I hope that if PIN is to continue, it will find the financial support to make it sustainable. This book, this grant, and the recognition are also the fruits PIN gave me.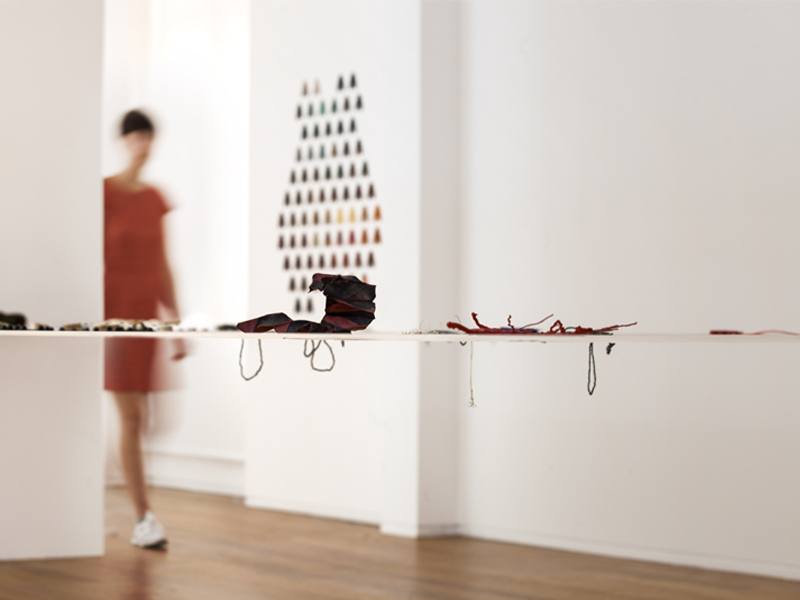 You propose that your book should only cover the time period up until 2004, the year in which PIN was founded. Can you talk about why you chose it as the end date of your project?
Cristina Filipe: As co-founder and chairman of the board of PIN, and not wanting my research work to be closely linked with this new project, I decided that the period covered by my research would end at this moment in time because from then on I began to play a very active role as programmer in the panorama of contemporary jewelry. A certain distance must be maintained before we can speak about what we have been doing. As I began my research from 1960, 40 years of history is a rather significant period of time.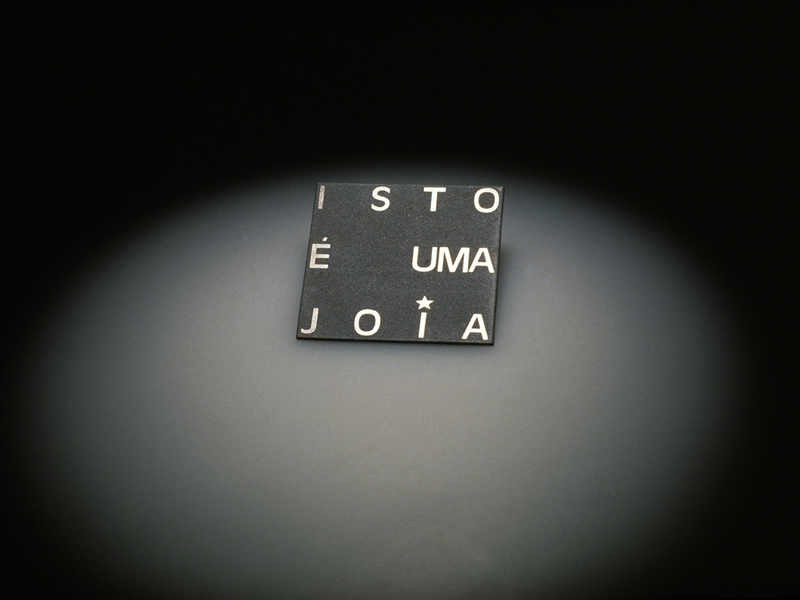 Do you still have time to make jewelry? How does your research into jewelry's history affect your making process?
Cristina Filipe: My research work obviously gets in the way of my artistic work, but I made a deliberate and conscious choice. I've never been a compulsive artist with a constant and abundant output. I've created very little and extremely slowly. I'm very rational. Everything I do has to be very well thought out and planned with a very specific end. So research is very much in line with my creative process as an artist. The two sometimes proceed together, and at alternative moments at other times.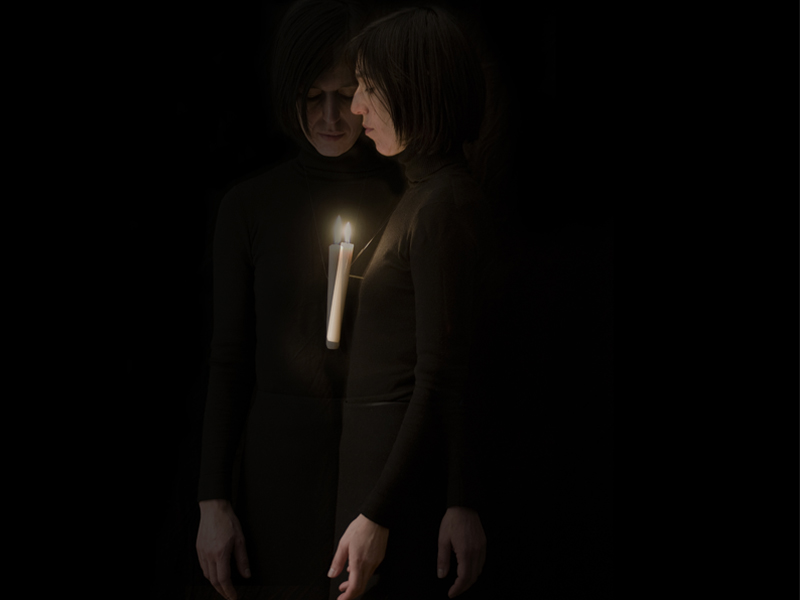 In your proposal you describe yourself as a participant observer, a great term that I believe a lot of practicing jewelry artists would subscribe to. How do you navigate your different roles as curator, researcher, teacher, etc.? Is there ever any conflict? Or do you regard those roles as facets of one single entity?
Cristina Filipe: There's no conflict at all. On the contrary, my various activities act synergistically and empower one another. They complement each other. I don't separate my artistic work from my work as a researcher or curator. All work that is produced on a regular basis is very creative and thought out. It's just that they appear in different forms.
How does being awarded the Susan Beech Grant affect your work, and what are your plans in the near future?
Cristina Filipe: The Susan Beech Grant has programmed my near future. My proposal would not be possible without it. I planned my candidature within this framework. I couldn't ever do the book in Portuguese, let alone English, within this format in the next two years. I had in mind a post-doctoral project that I still want to continue at the same time. I want to organize in a didactic manner a program to show the various facets of the history of jewelry in Portugal, not in an isolated case but to establish bridges with foreign fellow jewelers as well as with other Portuguese disciplines and contexts.
I would like the exhibition I'm organizing for the launch of the book to be the first of a series of programs. The Susan Beech Grant will raise my profile internationally and will definitely boost it in Portugal.
Is there anything you'd like to share about your project and your hopes for its outcome?
Cristina Filipe: I'd like to ensure that a venue be found to bring together a collection of Portuguese contemporary jewelry and also organize regular and dynamic programs to link up with other eras, disciplines, and countries. This investigation could well also motivate greater depth of research into the people and events involved.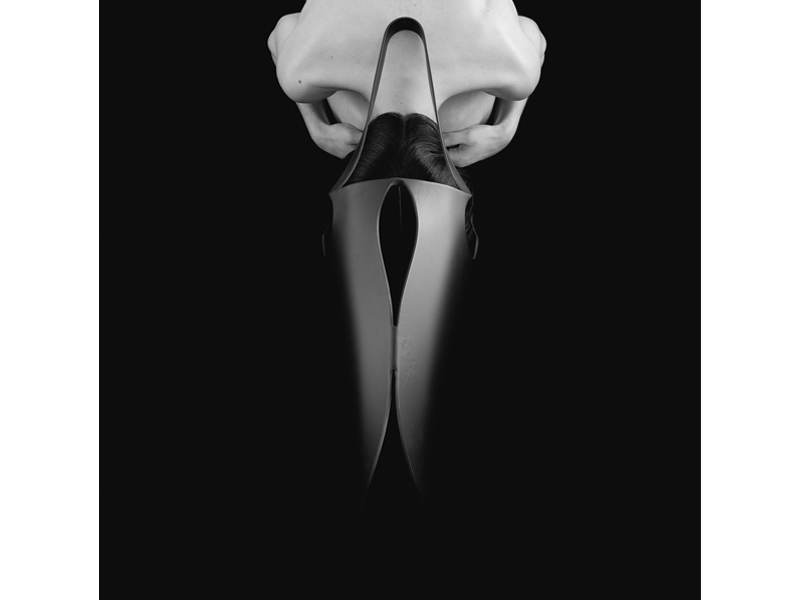 Are there any books you're reading that you would recommend to AJF's audience? Perhaps books outside of your research inspire you.
Cristina Filipe: I find it difficult to recommend a book at the moment that doesn't involve my investigative work … But, in connection with my research work, I must recommend What Is the Contemporary?, by Giorgio Agamben, and After the End of Art: Contemporary Art and the Pale of History, by Arthur C. Danto. Also two short books that I read more recently by Alexandre Melo, a Portuguese sociologist, art critic, curator, and essay writer, which will help me a lot in the final phase of this research: Arte e Poder na Era Global (Art and Power in the Global Era) and Sistema da Arte Contemporânea (The System of Contemporary Art). I'm also a regular reader of Rui Chafes. He's one of the greatest contemporary Portuguese sculptors and has greatly inspired me. I can recommend his latest book, called Sob a Pele: Conversas com Sara Antónia Matos (Under the Skin: Conversations with Sara Antónia Matos).
Thank you so much for taking the time to answer my questions, and best wishes for the completion of your proposal!
Cristina Filipe: Muito obrigada!