The 2022 Young Artist Award offers a prize of US$7,500 for the winner and US$1,000 for each of the four finalists, as well as an exhibition at Schmuck in March 2022. If you're a jewelry artist age 35 and under, you should apply for this biennial competition. Past winners all say receiving the award took their careers to the next level! Guidelines can be found here. Apply here by January 9, 2022.
The three distinguished jurors are 2020 Young Artist Award winner MJ Tyson, collector and gallerist Karen Rotenberg (read our interview with Rotenberg here), and curator Chequita Nahar. 
Nahar comes from Suriname, in South America. She currently lives in the Netherlands. Nahar is the head of the fine art and design program at the Maastricht Institute of Arts. She curated Schmuck 2020 and selected work for the special exhibition at the Internationale Handwerksmesse. Her own work can be seen in the Marzee Collection; the CODA Museum; Museum Arnhem; the Rijksmuseum, in Amsterdam; and the Koch Collection.
Olivia Shih: How did you find your way to contemporary jewelry? What inspired you to pursue a career in the field?
Chequita Nahar: I came into contact with jewelry when I was a little girl. When I was two months old, my grandfather gave me golden bracelets and earrings. In Suriname, it is important to give your child jewelry between the age of two months and one year. This keeps the child safe. My gifts had garnets to keep me safe. The gold honored the spirits. These pieces were my first encounter with jewelry and its meanings.
I always wondered why Suriname women and men wore specific rings or other jewelry. There are rings with a knot called mattenklopper. They are signs of connection, strength, and friendship. Then there is the alla kondre necklace. It is made from a variety of beads.
When I found out about contemporary jewelry, I knew I wanted to explore it and connect it to my stories as a child and to my cultural heritage.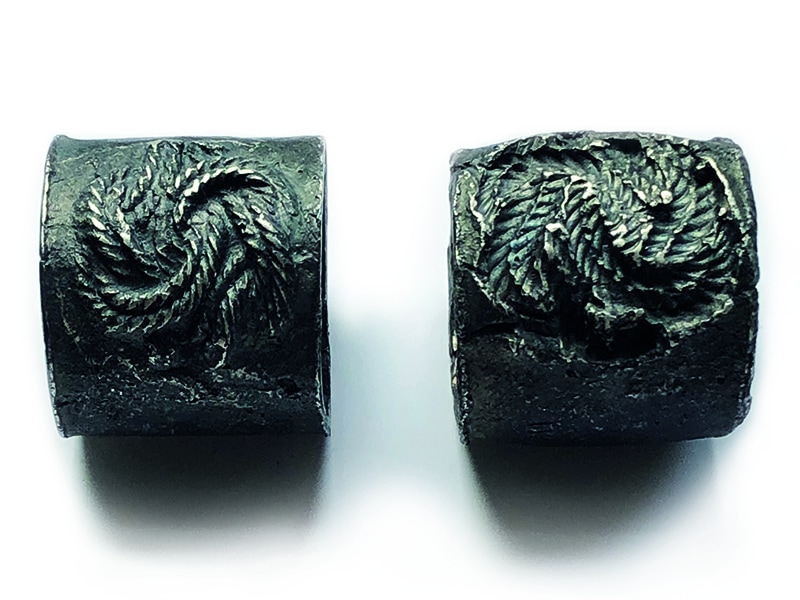 You were born and raised in Suriname. You currently work and reside in the Netherlands. How has living in these two countries influenced your own jewelry work?
Chequita Nahar: Living in these two countries has given me a frame from which I start. My work  draws on anthropology and different human perspectives. I also research rituals and symbols from both countries and consider how they possibly intertwine.
I've made a piece called Pima based on my anthropological research. It's about the way we use rituals in our daily life and how they affect our understanding of the roles of rituals. My Matti rings refer to the way we greet our friends and how this influences our behavior.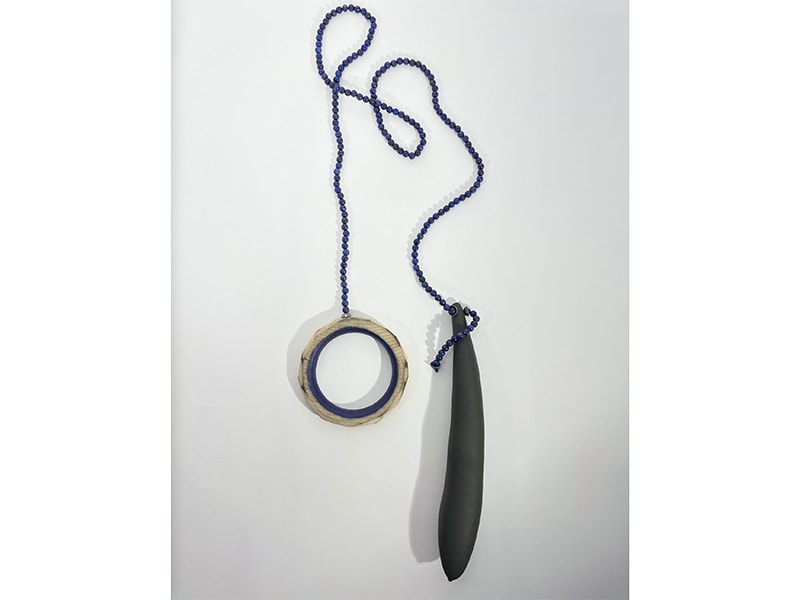 In your AJF Live interview, you said that making and collecting beads play a big role in your artwork and life. Share with us the significance of beads.
Chequita Nahar: To me, beads are carriers of stories, meaning, and values. For instance, beads accompany us in life from a young age. In Suriname, beads, especially ones made from garnets, act as "caretakers," keeping evil at bay. Other beads of certain colors refer to the slavery time and the value of the former slaves and their masters.
To me, beads can empower the wearer on different levels.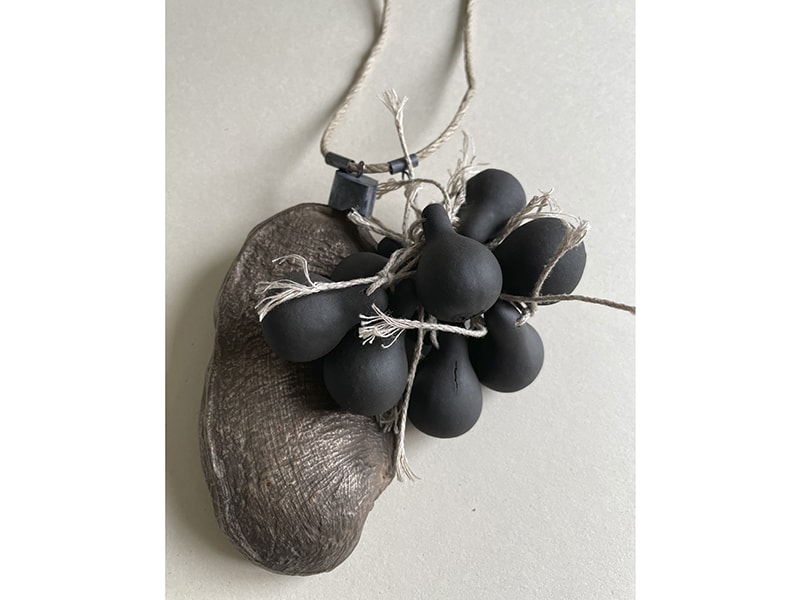 What will you be looking for when selecting the AJF Young Artist Award winner? Do you have specific criteria in mind?
Chequita Nahar: I am curious to see if the makers are able to show us their perspectives on the use of craft and technology that connect with social topics of today. I'm also interested in potential connections with other disciplines, implementing skill and craft as a bridge, and creating new narratives.
What types of interesting conversations do you see in contemporary jewelry today?
 Chequita Nahar: Conversations related to technology. Questioning the value of jewelry in connection with other disciplines, the maker, and the maker's role. New narratives with deep social and cultural context. But the most interesting one is that of belonging.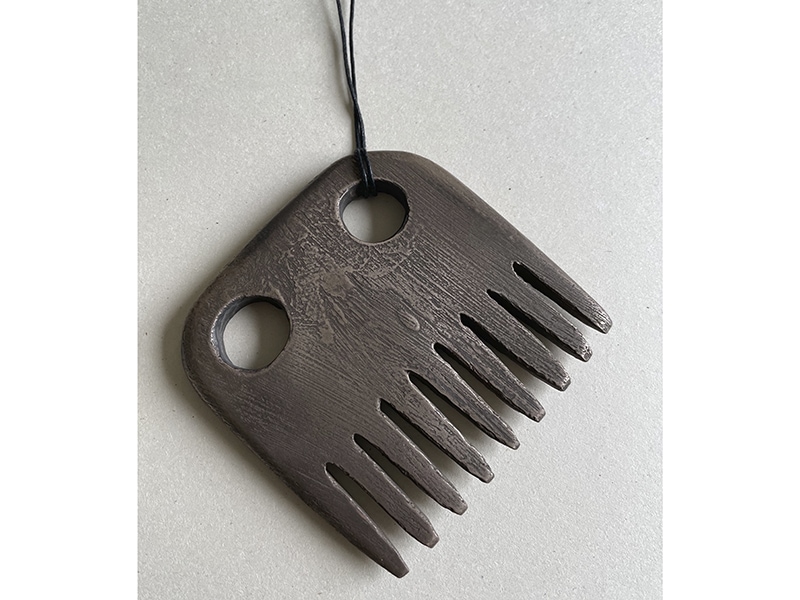 In 2020, the Black Lives Matter movement sparked international rage and protests. Many industries faced a reckoning of systemic racism in their ranks. As a result, they established Diversity, Equity, Accessibility, and Inclusion initiatives. Do you think the contemporary jewelry field has heeded the call for change?
 Chequita Nahar: I think a start has been made by having conversations that include makers of different cultural social backgrounds, gender, etc. There has been an increase in diversity initiatives and exhibitions. But I think we've only scratched the surface. We still measure quality or "the normal" by what we know and by Western qualifications.
Thank you for talking to AJF!